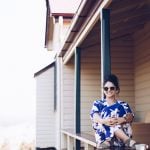 Ready to tackle one of Australia's most remote landscapes, Cape York? Just you, a car and 1,200km of untamed, World Heritage-listed, 180 million year-old rugged rainforest beauty – aka The Tip.
Traditional Owners of the land at Pajinka at The Tip have worked together with
Northern Peninsula Area Regional Council (NPARC)
and will continue to welcome visitors to The Tip. Visitors are required to pay a $10 per person fee at the Jardine River. Guests must respect the area and ensure it remains a place of significance for future generations. Find out more about
how to be a conscious traveller
in Cape York. 
Like most good adventures, this one is 90% preparation and 10% perspiration (seriously, it gets hot up here) – so you'll want to do PhD-levels of research before you make tracks up the peninsula.
If you're ready to head north, triple check you're covered with this Cape York guide:
Service? What Service?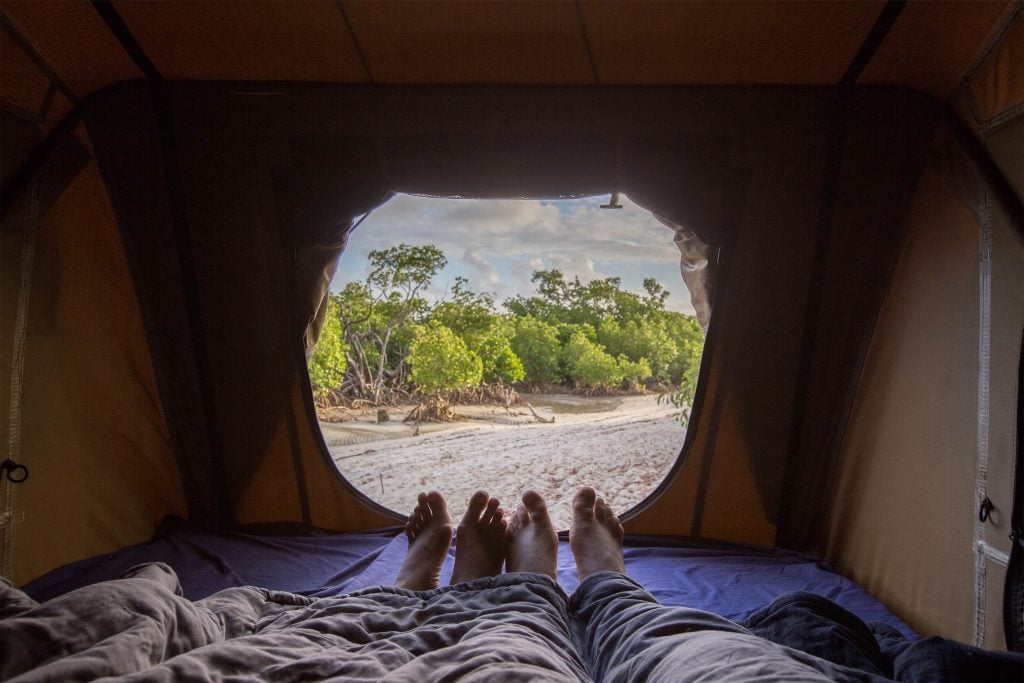 If you were planning to Insta-story your entire trip from Cairns to Cape York, we've got some bad news for your followers. Marketed as 'Queensland's final frontier', it should come as no surprise Cape York has limited phone reception and expensive pay-per-use WiFi, that is, if you find any at all.
The only glimmer of 3G hope will be found with Telstra, so if you're not driving in a convoy, hire a UHF radio because you can't rely on your smartphone for much else than a camera after crossing the Daintree River.
Double Trouble[shoot]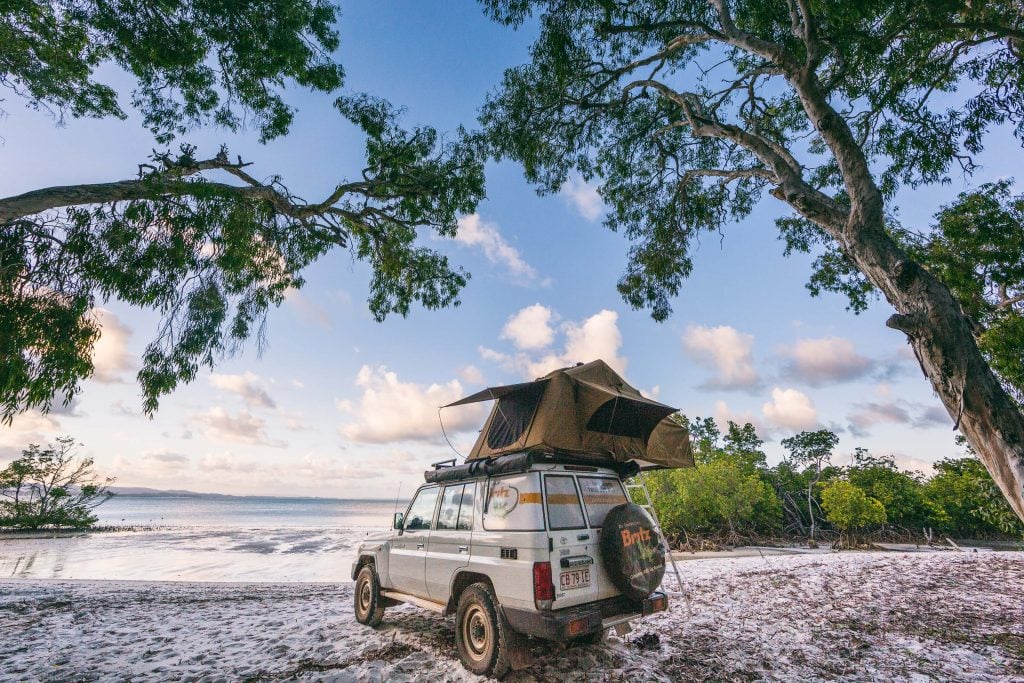 You only need to look at the vacant car bodies along the Peninsula Development Road to see the kind of spanner Cape York can throw into your planning works. Don't join the bad luck stories, come prepared with a pair of spare tyres, extra tank of fuel and enough drinking water to stay hydrated in case you get stuck and need to wait for help.
Scare tactics aside, you don't need to brace yourself for Cape-York-ageddon – if you do go through a set of tyres, you'll still find mechanics to replace a set along the way.
Fuel can be few and far between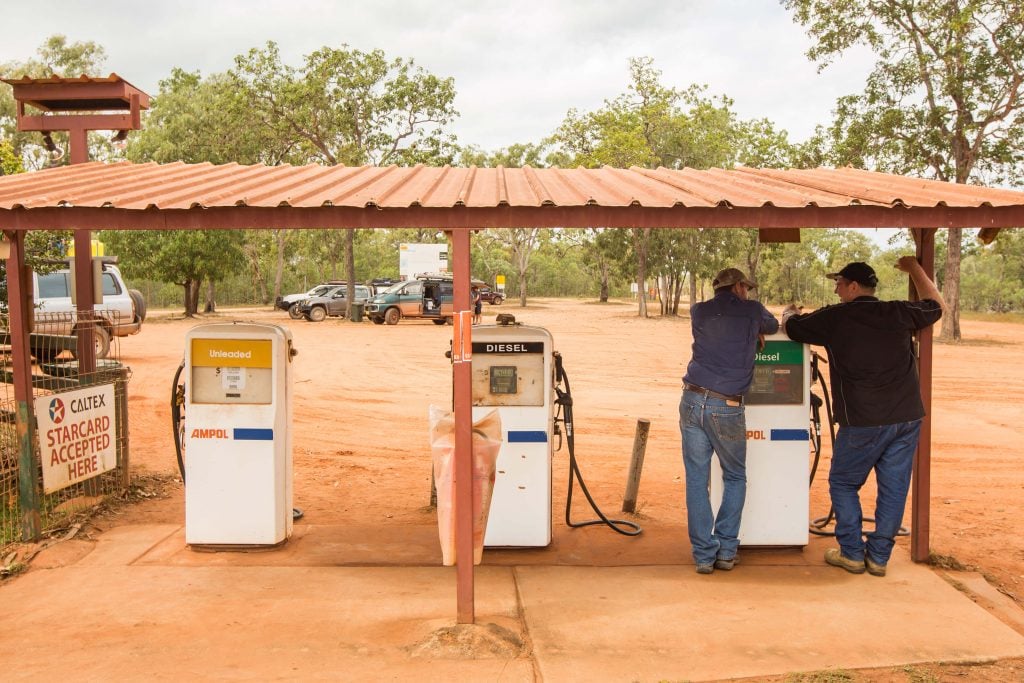 Contrary to what Cape York horror stories will tell you, there are fuel stations and roadhouses stocking both petrol and diesel along the way (in fact, the longest distance between bowsers is 140km). Major towns like Weipa will have a couple of different fuel service centres, so you can even get fussy over your ethanol of choice. That said, it's a competitive market and prices will vary on the Peninsula, so don't expect to call RACQ having found the cheapest fill-up in Australia.
This trip has as much variety in its road surfaces as a mixed bag of lollies, so the amount of fuel you'll chew through differs day-to-day. It's recommended you throw out your usual fuel-range calculator and pack some liquid 'go' in the boot.
You won't be eating like an astronaut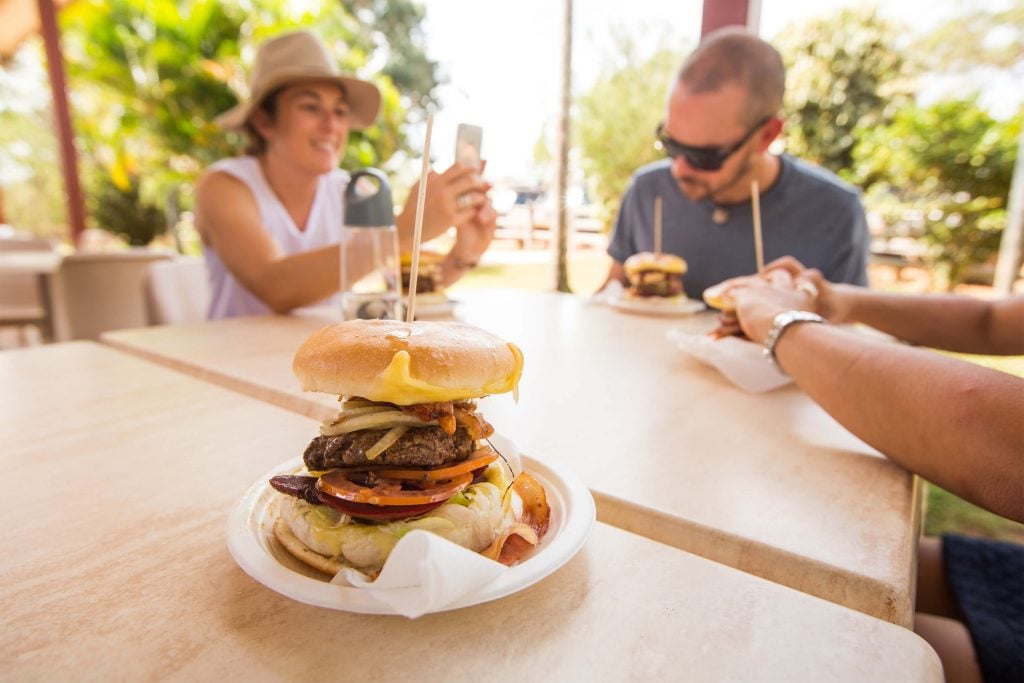 Food isn't dehydrated, preserved or pickled up here so you don't need to pack your car with enough food to outlast an apocalypse. Stock your groceries up in Weipa, Seisia and Bamaga and eat fresh produce on this road trip to the top.
What's more, if you don't feel like cooking, roadhouses along the way will sell takeaway food like burgers, snags and chips to sate whatever hunger pangs ail you.
Don't BYO booze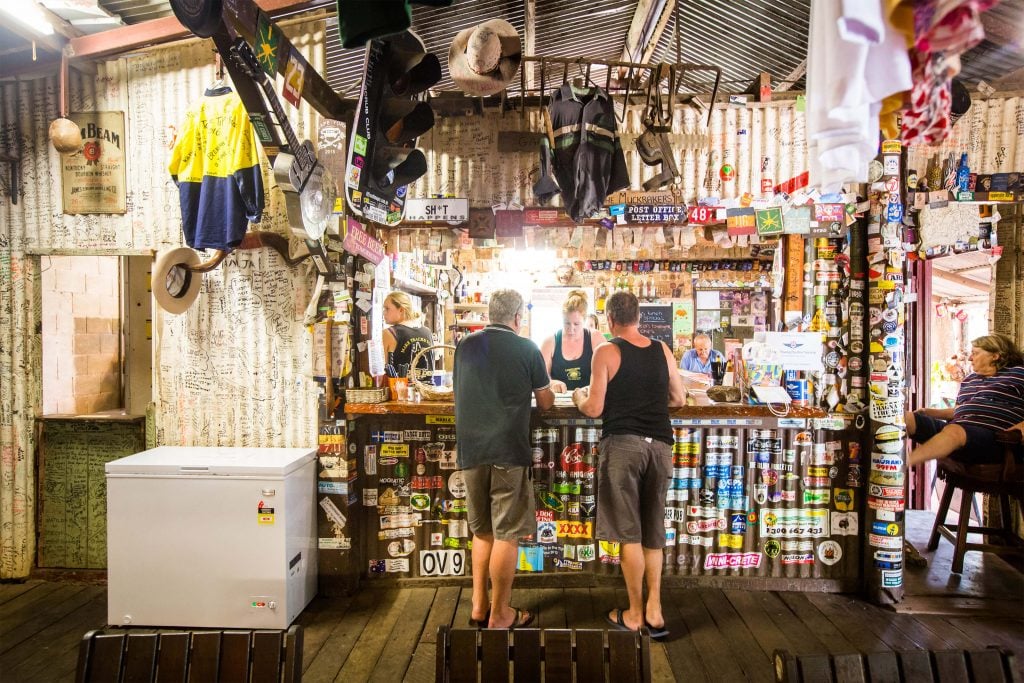 Just because you like a beer after a hard day bouncing over Cape York's corrugations, doesn't mean you can crack the top off a tallie with gay abandon. Booze bans run across certain parts of the Cape and heavy fines apply if caught with alcohol.
Technically, you can travel with more alcohol than the limit if you can prove you're a 'bona fide traveller'. If you choose to go down this road, you'll need to prove you're not a resident in a restricted area, nor is your destination or drive route within one.
Keep it simple, pick up your grog once you're outside the booze bans, or risk a fine.
Leave nothing but footprints and tyre tracks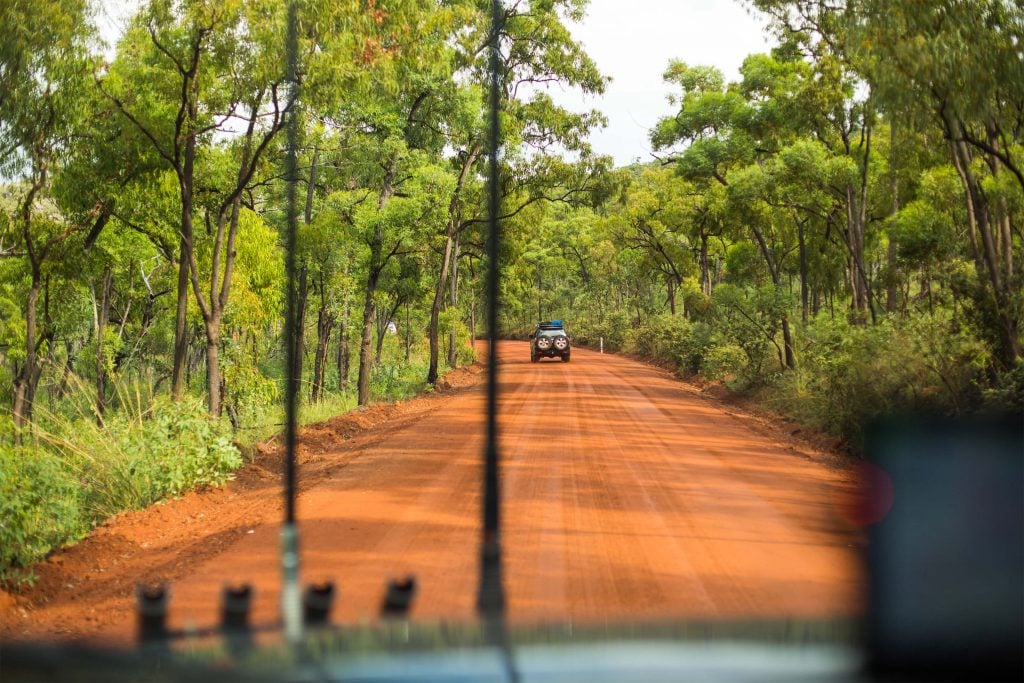 It goes without saying you must take your rubbish with you, leaving a trail of nothing but cleanliness behind your 4WD tracks. Some (but not all) campsites and roadhouses provide rubbish bins, so you don't need to worry about becoming a rubbish tip before you make it The Tip.
There are many things you can do to ensure you are travelling consciously through this pristine environment, including only having fires in designated areas if it's safe to do so, ensuring you are not illegally accessing private land and only camping in designated areas where you have received prior permission or made a booking for, including through Queensland Parks
The best time to go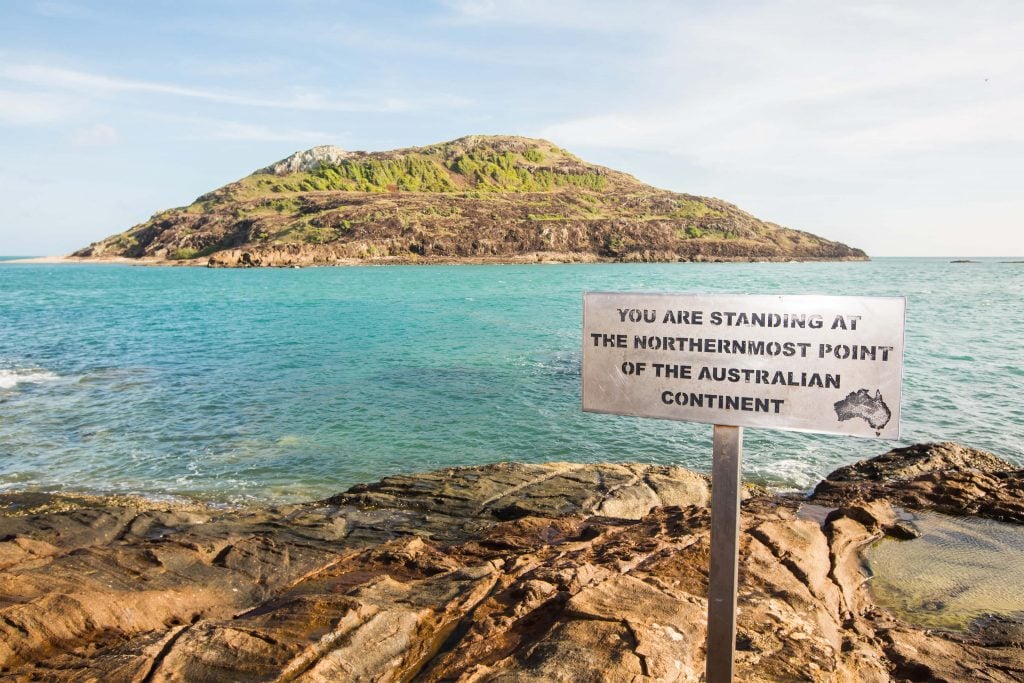 The best time to embark on an adventure to Cape York is during the cooler months and June through to October provide ideal conditions. Try any other time of year and you might just find the roads closed and flooded in.
You can expect busier roads during school holidays – but don't worry, you won't find a traffic jam. Only about 60,000 visitors each year make the trip to the top.
Prepare your pets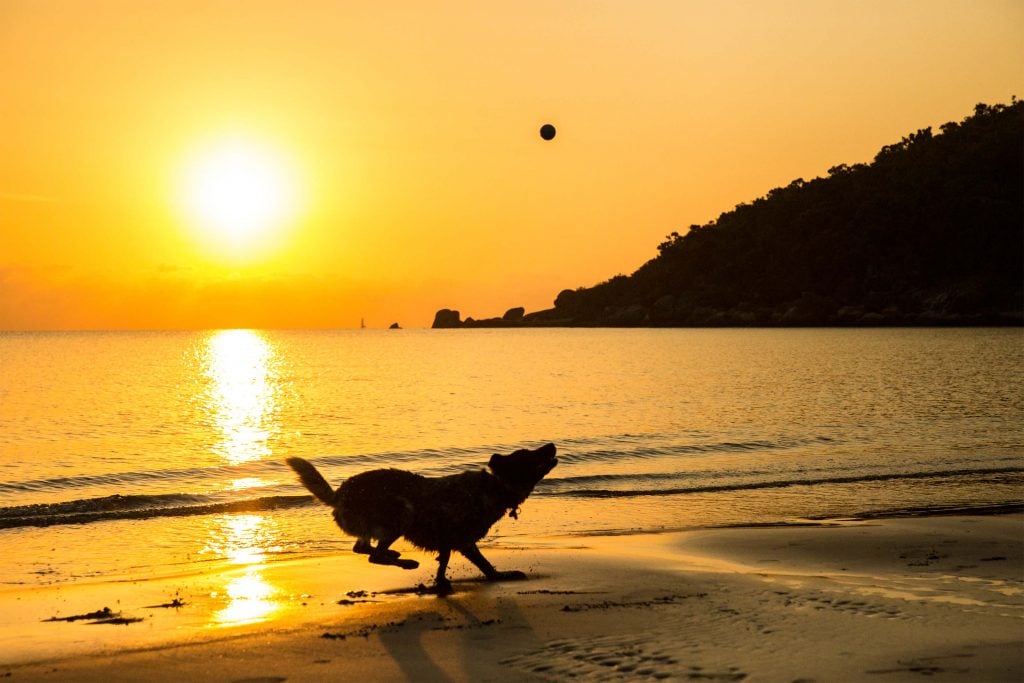 We don't recommend bringing your pet on your trip, as domestic animals are prohibited from entering National Parks, and you'll come across over 10 of them throughout Cape York. Before you plonk the pooch in the car, consider whether you can leave them with a friend or pet-sitter. If you do bring you beloved pet, please keep them on a leash at all times to ensure the safety of native wildlife and be sure to hash out your national park exploring plan.
Be cautious about the crocs (and all other wild animals)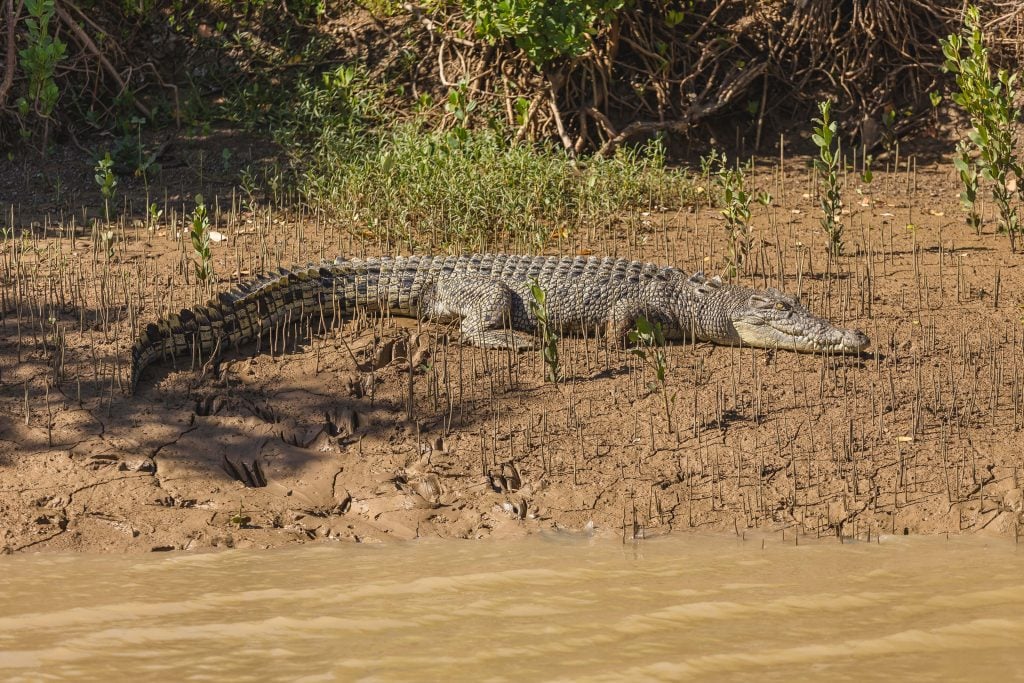 If a trip to the pointy end of Australia sparks an internal hype-reel of you, in khaki, wrestling a croc, it's time to press pause. You'll want to keep your wits about you, following all caution signs because crocs don't just live in these waters, they hunt in em' too. Be alert, not alarmed – even though these prehistoric creatures are hunters, chances are you won't even see one.
Both fresh and saltwater crocs are found in the Cape's waterways, so don't linger on the edge of rivers and creeks, only go swimming in well-known croc-free areas, and if you do spot a croc … stay well away.
Other animals with smaller teeth are much easier to keep at bay with insect repellent.
Give your big rig a makeover before you go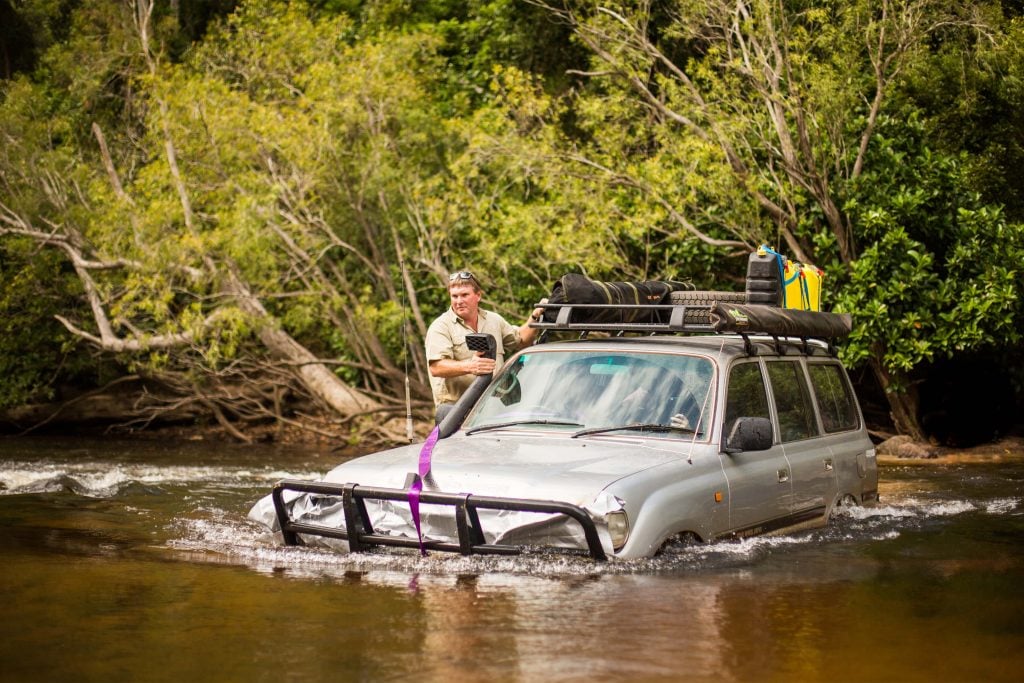 Having a 4WD doesn't mean you're set to hit the road. Adding some extra oomph to your vehicle will make your trip safer – it's recommended to install a snorkel (particularly if driving diesel), tyre repair kit, and good suspension setup with a two-inch lift kit because up here, it doesn't matter what you're driving, when you're bonnet high in the Wenlock River, it's all about clearance.
Make sure to pack rescue equipment too – snatch straps, basic tools and rated shackles to get yourself out of any situations where you find yourself stuck.
Swap your roadside assistance to comprehensive because you won't want to be paying by the kilometre to be towed out of this terrain either.
Dress the part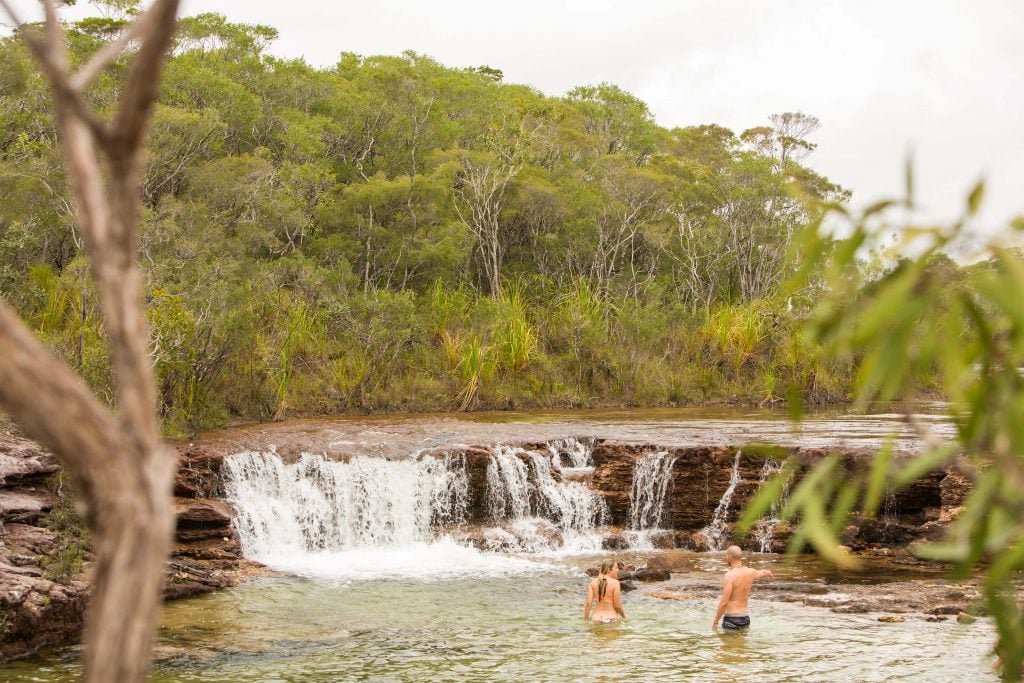 Once your 4WD looks the part, it's your turn. Camping attire should top your luggage list and we suggest you pack a few extra outfits. The trip to the tip is unpredictable and you're bound to get wet and muddy at some point during the day, either from getting out to help push your own car out of a crossing or to help out someone else in a pickle.
You won't want to forget your swimmers either, or as Queenslander's say, "togs", especially once you see Fruit Bat Falls' emerald green waters.
Looking to opt for an easier route?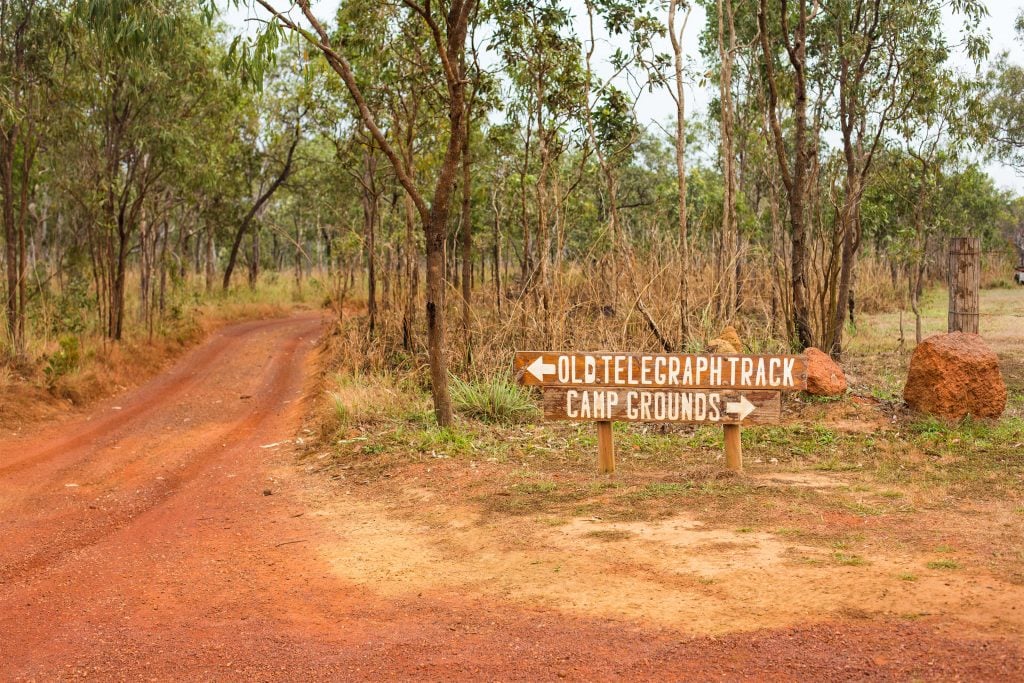 Whether you're a 4WD fanatic, or a city slicker ticking off their Tropical North Queensland bucket list, there's no shame in opting for a safer route. The Old Telegraph Track might be famous, but it's not for everyone.
If you're not feeling confident, it's always preferable to take an alternative bypass route. Use a detailed Hema Map to navigate your way and find a route that matches your adrenaline level.
You don't have to prepare a thing if you don't want to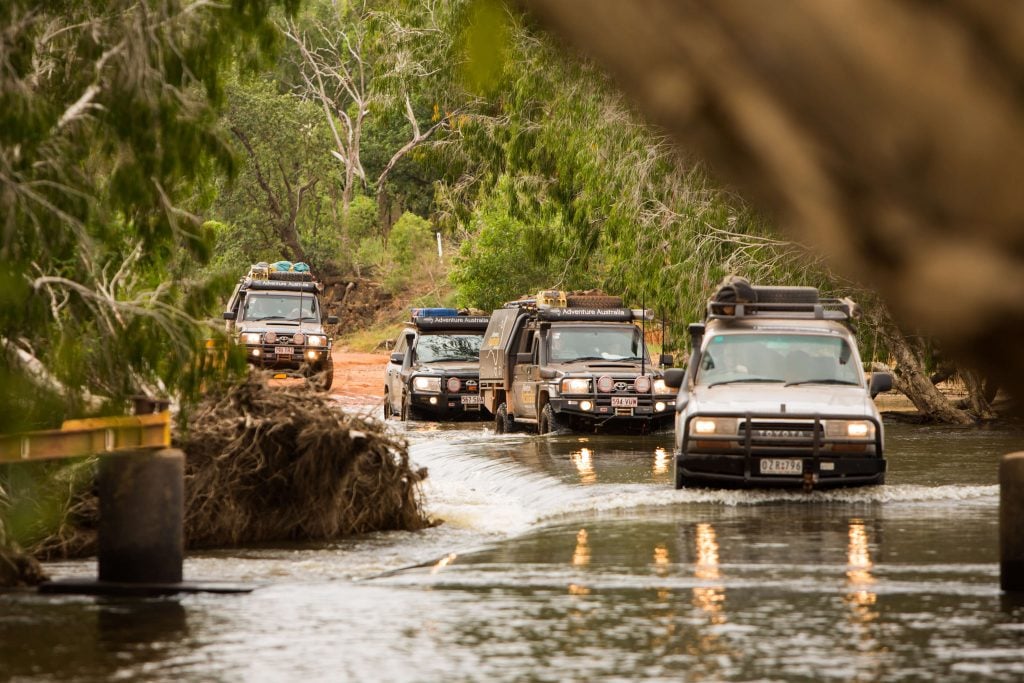 Not one for steering the wheel, packing for days, or prepping with this list? You can still experience the trip of a lifetime without the stress of responsibility – just join a Cape York tour or tag along to the top.
Simply book a seat in one of the many tour companies that take off from Cairns such as Tagalong Tours of Australia and Cockatours. Voila! Cape York without any of that pesky preparation.