Wonders of the underwater world
If your preference is to stay above the water, or you want to view the region's rich diversity of aquatic creatures, Cairns Aquarium is home to more than 15,000 animals, fish, plants and other organisms endemic to the reef and rainforest of Tropical North Queensland. Some are unique to the region, others are endangered, rare or even deadly.
The spectacular Deep Reef exhibit, a representation of a deep water coral reef drop-off, offers the chance to view the colourful range of marine life usually only accessible to experienced scuba divers. Admire graceful leopard sharks, giant rays, gropers and other large predators in the Oceanarium and underwater tunnel. Learn more about the life aquatic, with touch and talk exhibitions featuring harmless sea animals such as vivid blue sea stars and fat sea cucumbers and daily shark and ray feeding presentations. Take a turtle rehabilitation tour to learn more about the plight of sea turtles and their rescue and release efforts.
Round off your visit with lunch at the Dundee's at the Cairns Aquarium surrounded by live salt and freshwater specimens in an Under the Pier themed exhibit inside and outdoor reef and rainforest themed Daintree Deck. And don't forget about the world's biggest aquarium at the doorstep. If you don't like the idea of getting wet to discover the Great Barrier Reef, it can also be explored on a glass-bottom boat or semi-submersible.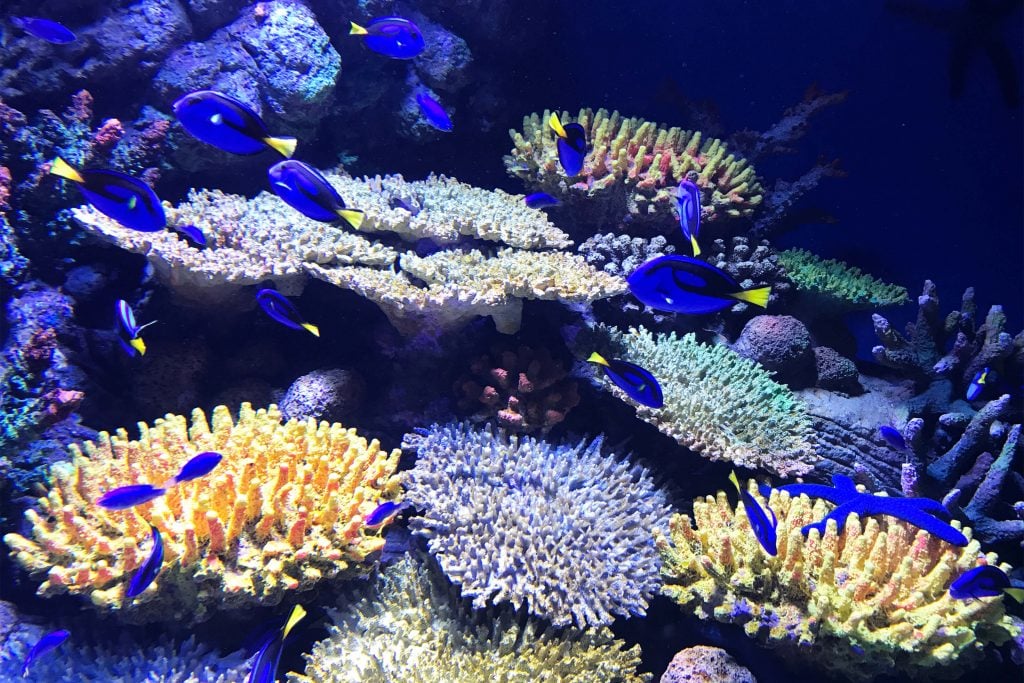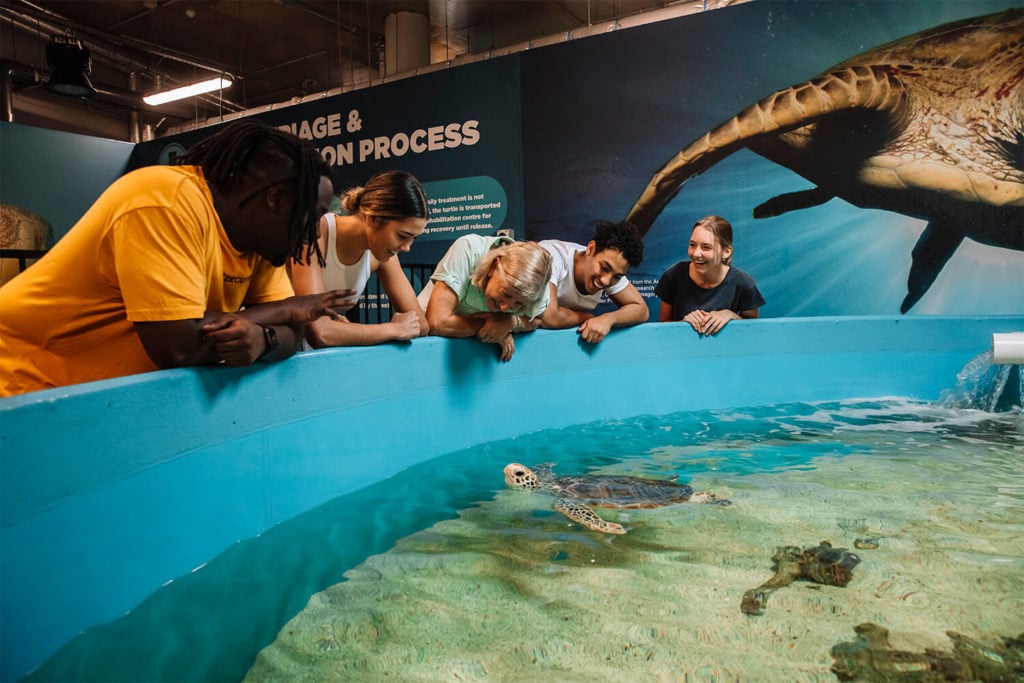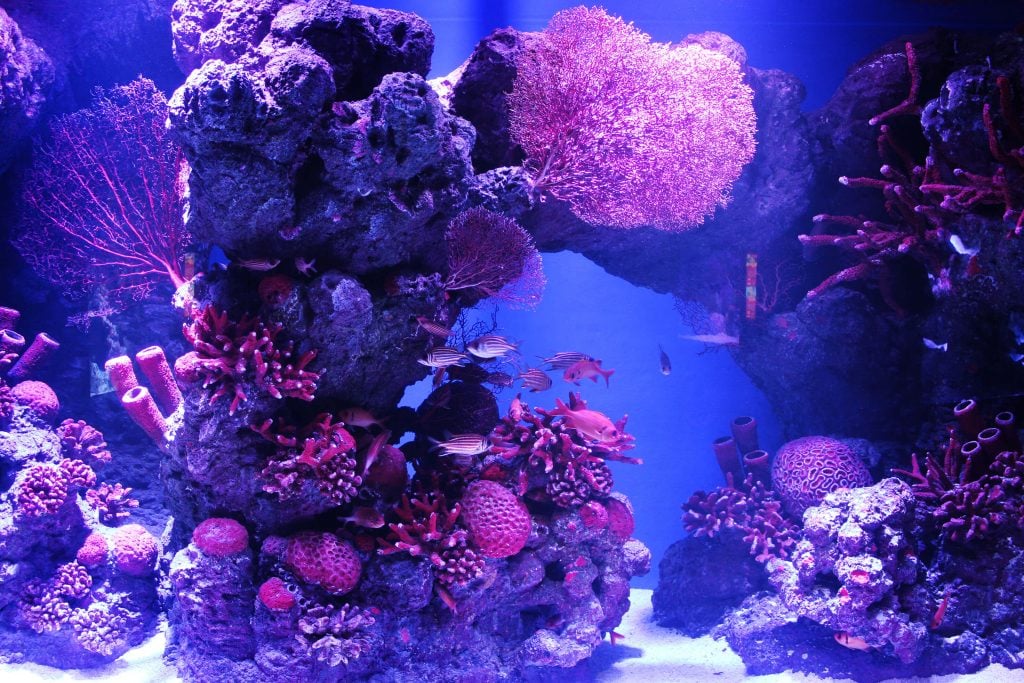 Take a weight off
Plan your aquatic adventure before you go