The best places to spot a croc
Tropical North Queensland's saltwater crocodiles – huge beasts that can grow up to 7m in length, with formidable jaws and armour-like hides – are one of the world's most enduring species, having outlasted dinosaurs by some 65 million years.
Fearsome, yes, but also fascinating: the saltwater crocodile is the largest living reptile and the largest terrestrial predator on earth. The easiest way to get up close with a crocodile is at one of the TNQ's wildlife parks. At Hartley's Crocodile Adventures, halfway between Cairns and Port Douglas, you can marvel at the strength and size of both fresh and saltwater crocodiles on an intimate cruise of the lagoon in the wetland environment. At Rainforestation in Kuranda, Wildlife Habitat in Port Douglas and Cairns ZOOM & Wildlife Dome in the city, you can enjoy guided tours through the parks, watch croc feedings and meet plenty of cold-blooded locals!
If you have your heart set on catching a glimpse of a crocodile in the wild, there are a number of wildlife cruises to choose from in the Daintree, Cairns and Mission Beach. On the tours, you'll get an up-close encounter with crocodiles, endemic birds, and other wildlife so it's perfect for the ultimate nature lover. Bear in mind that croc-spotting is easier in the colder months; during the wet season, many crocs cool down by submerging themselves in the river.
Tropical North Queensland is at the heart of crocodile country, so if you're travelling through, be croc-wise. Look for warning signs, but remember that crocodiles may even be present in un-signposted areas, and never camp near the water's edge.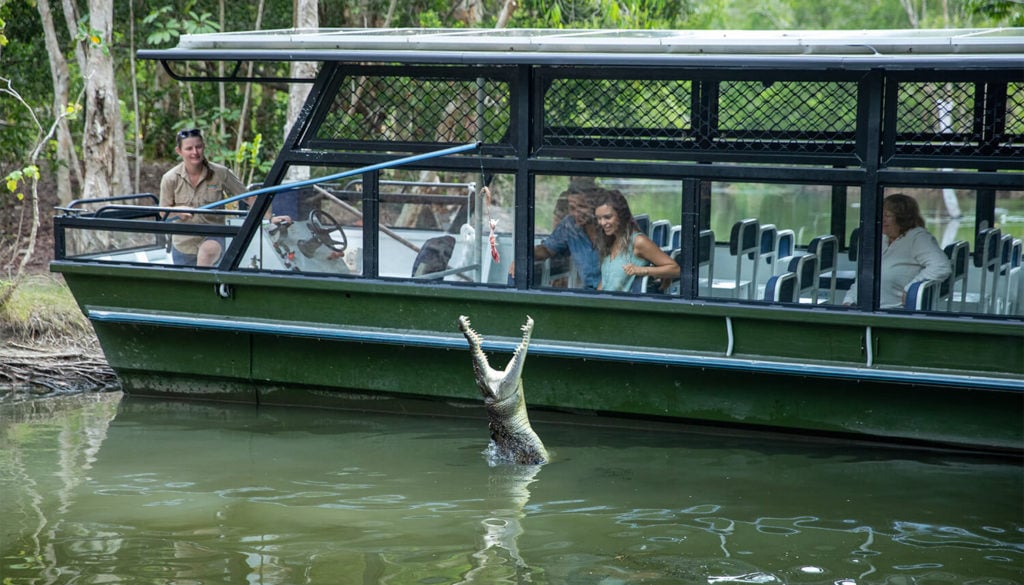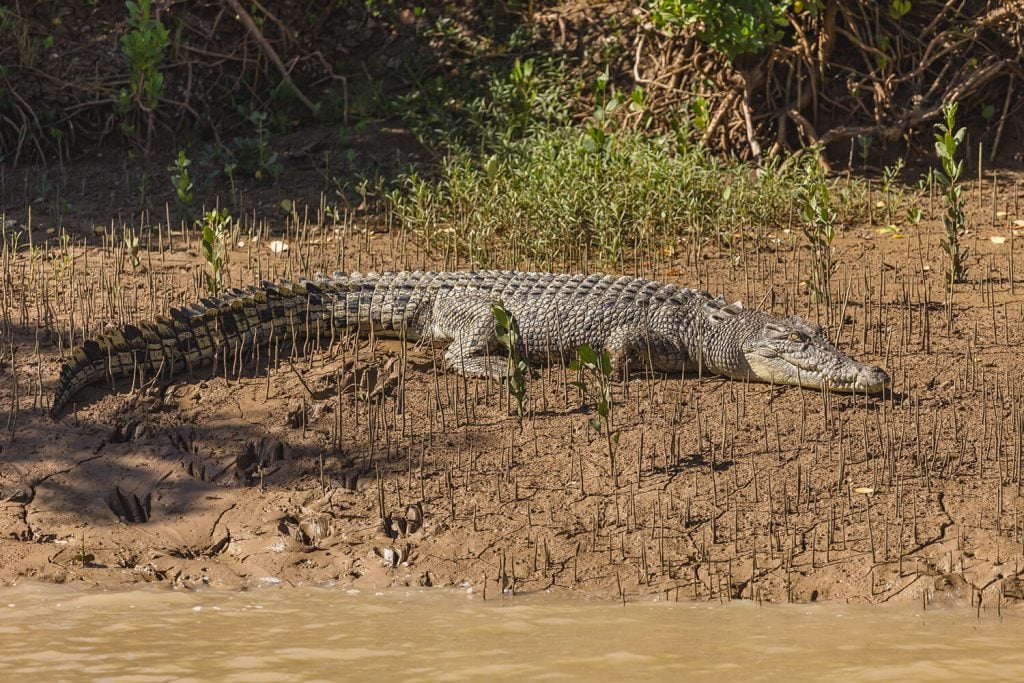 Never smile at a crocodile
How to explore croc country