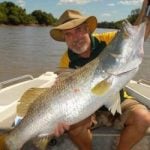 Cairns to Cape York is an angler's Nirvana: a pristine environment that is both challenging and inspiring. With the largest diversity of fish species in Australia and the ability to fish all year round, a visit to Tropical North Queensland should be on everyone's bucket-list.
Tropical North Queensland offers ample variety for every type of angler. Visitors can enjoy the raw delights of remote locations or indulge in the comfort of a big game fishing boat. It all depends on your taste and how far you are prepared to go to achieve your angling aims. Reef, rock and estuary fishing are available, with the fish species on offer ranging from small, feisty jungle perch through to awesome giant marlin.
Australia is a vast country with Tropical North Queensland making up a fair lump of it. Draw a line from Cooktown horizontal to the Gulf, the land mass north of that mark is almost as big as Victoria. The distance from Cairns to Cape York, or The Tip as it is variously known, is about the same as Adelaide to Sydney, albeit with more gravel and less bitumen.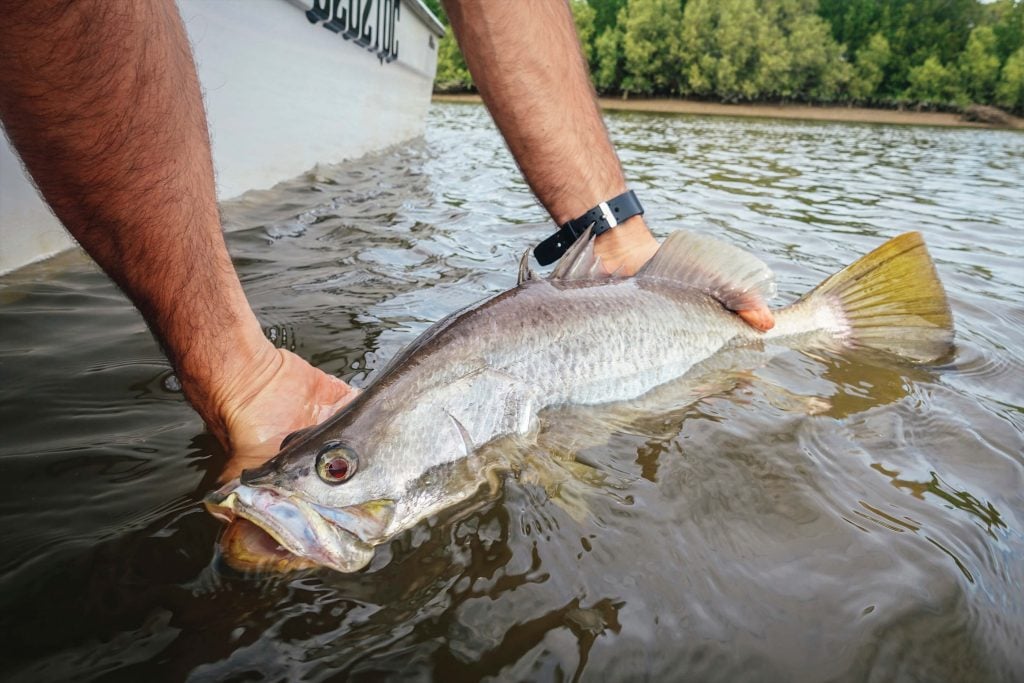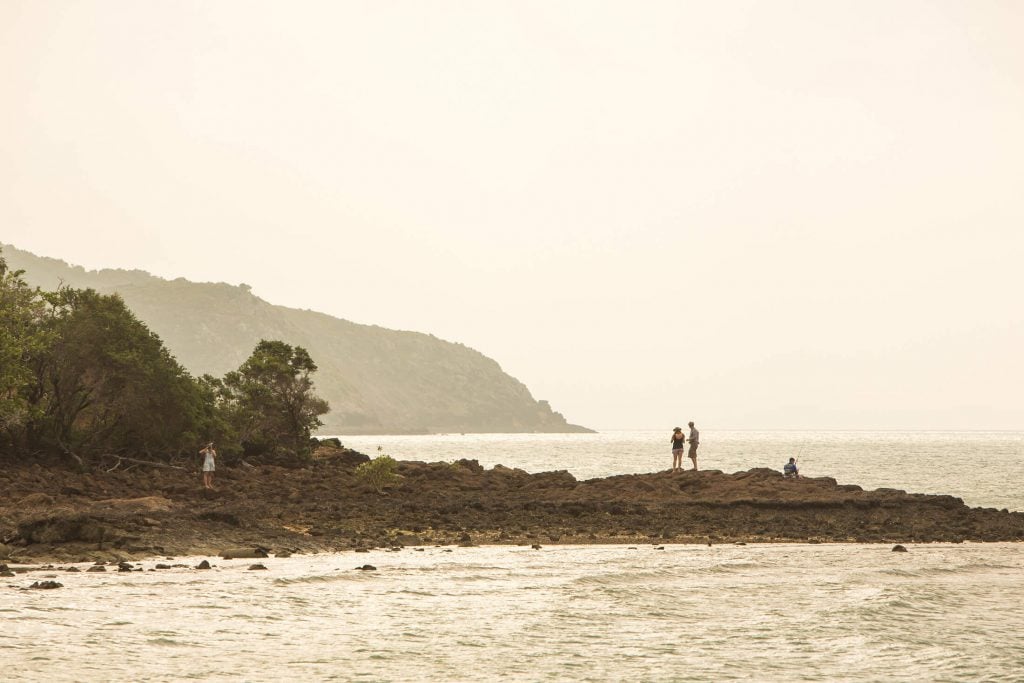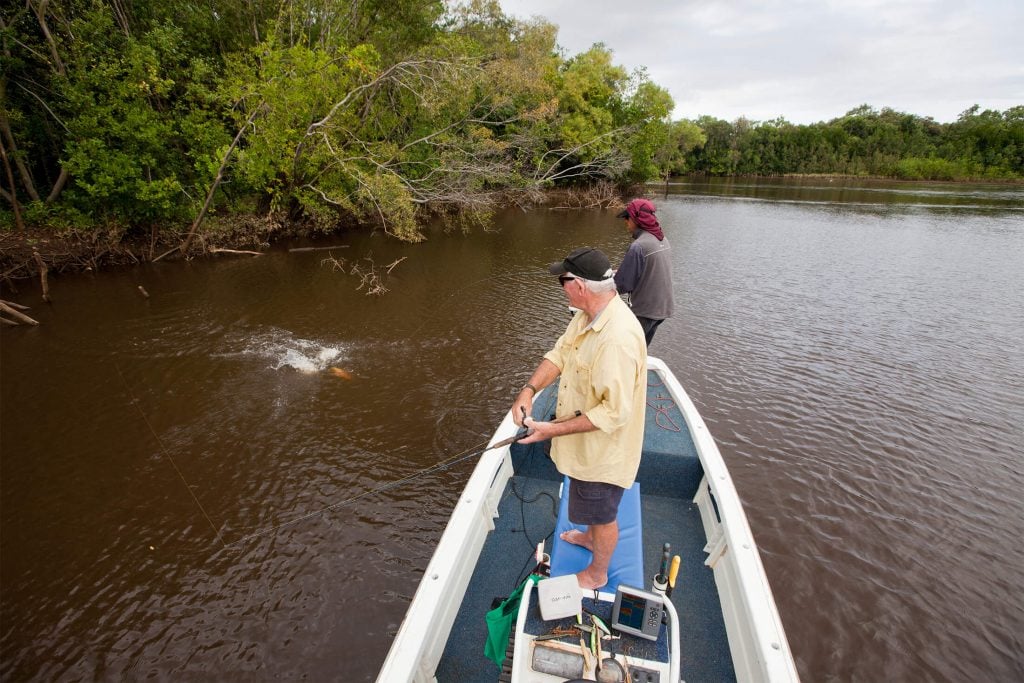 Most travellers drive up the Peninsula Development Road (PDR) from Cairns, head out to The Tip, and take a day trip via a ferry to Thursday Island. There is much to see and do on both sides of Cape York, from Weipa in the west to Cooktown and the Lockhart River in the east but access is always a consideration. You have to plan how to get from A to B as some of the roads are inaccessible at certain times of the year. It is rugged country but worth the effort to find that great barramundi spot or that remote beach where the fishing is plentiful.
For anglers, the action is all the way along the coast with Cairns and Port Douglas major game fishing ports, which offer excellent estuary opportunities to reel in barramundi, tarpon and mangrove jack.
Fishing options in Cooktown are infinite. On any given day you can visit deep, cascading, freshwater gorges for sooty grunter and jungle perch. Species caught can include barramundi, fingermark, mangrove jack, coral trout and groper. You should fish heavy as the area has a reputation for a 15kg plus giant trevally, we well as hard and fast running mackerel.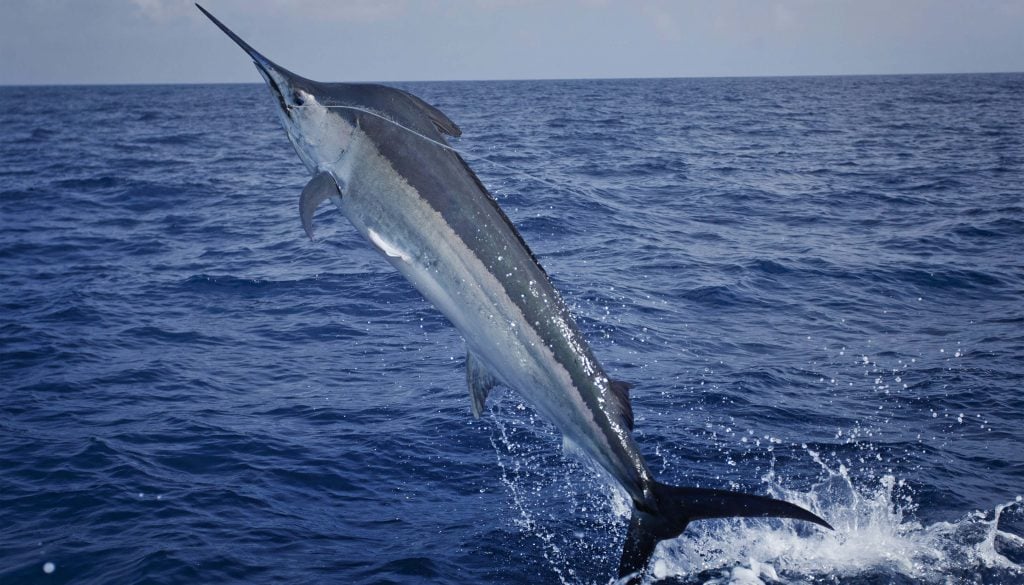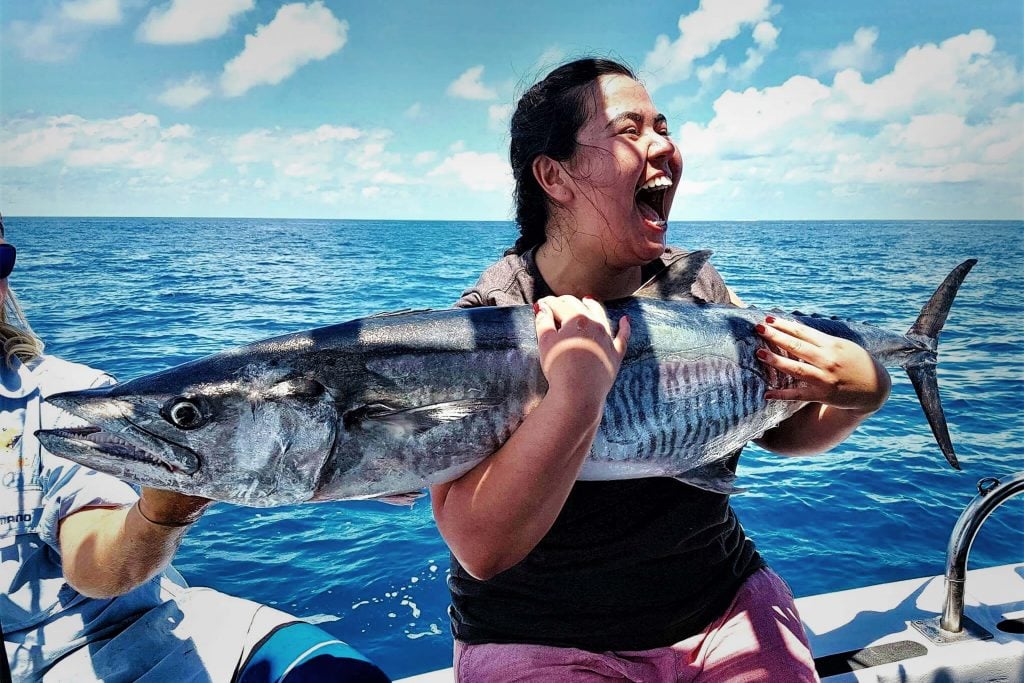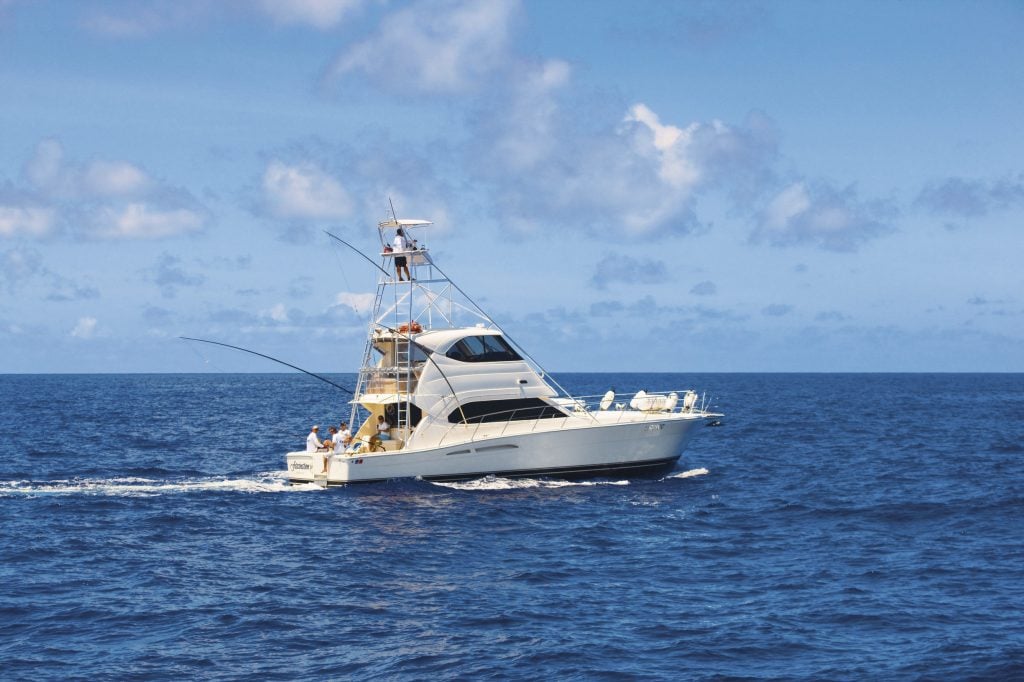 The bauxite hub that is Weipa is one of Australia's most popular sportfish destinations. Here the species as mentioned above plus a variety of others include longtail tuna, giant trevally and several species of mackerel. For a bucket-list experience, try helicopter fishing just north of Weipa at Turtle Beach where Bungie and his red helicopter will take you to the most remote barramundi spots in the Cape – incredible scenery, exhilarating flying and adventure beyond your wildest dreams. Cape York is probably the fishing capital of Australia where it ticks all the boxes for adventure in a remote land.
But it's not all about rough and rugged, on the northeastern side of the Cape is Lizard Island, a luxurious resort at its centre, pristine blue water and probably the best marlin fishing in the world. Lizard Island is an easy flight from Cairns where your expectations are well and truly met on arrival. For the fishing, there are a variety of boats for a variety of budgets that can get you in the middle of the action in the deep waters of Tropical North Queensland within the day.
Fishing opportunities are available throughout the tropics with a number of excellent operators. Or if you bring your own boat then the world is your oyster but there is so much fishing available you will be spoilt for choice any way you choose to tackle the challenge. All you need is a willingness to go fish.