Discover what true connection to country feels like at a 20,000-year-old Aboriginal rock art gallery with Jarramali Rock Art Tours. Fly in via a scenic helicopter or jump in a 4WD with a Traditional Owner guide for the full overnight experience.
Buckle up your seatbelt and jump in a 4WD with your Traditional Owner guide, the always smiling Johnny Murison of Jarramali Rock Art Tours. Your journey begins in Cairns and ends at an exclusive location only accessible to tour guests that guarantees an intimate experience like no other. You are heading to Kuku Yalanji country, where the Kuku Yalanji people have been traditional custodians of the land for thousands of years.  
On your voyage north, Johnny will keep you well fed with homemade bliss balls and freshly baked banana bread. Learn about the European history of the Palmer River Gold Rush era before hitting the Maytown Old Coach Road, one of Cape York's must-do 4WD tracks. If 4WDriving is a first for you, this is your chance to experience a favourite Aussie pastime. Johnny has driven this road hundreds of times so rest assured you are in safe hands.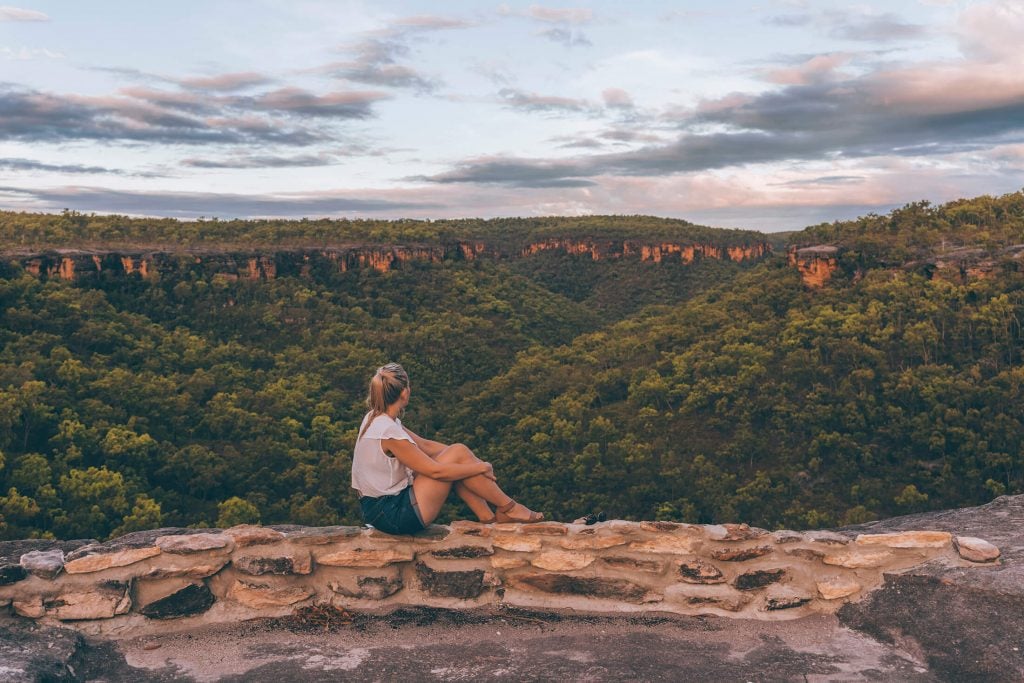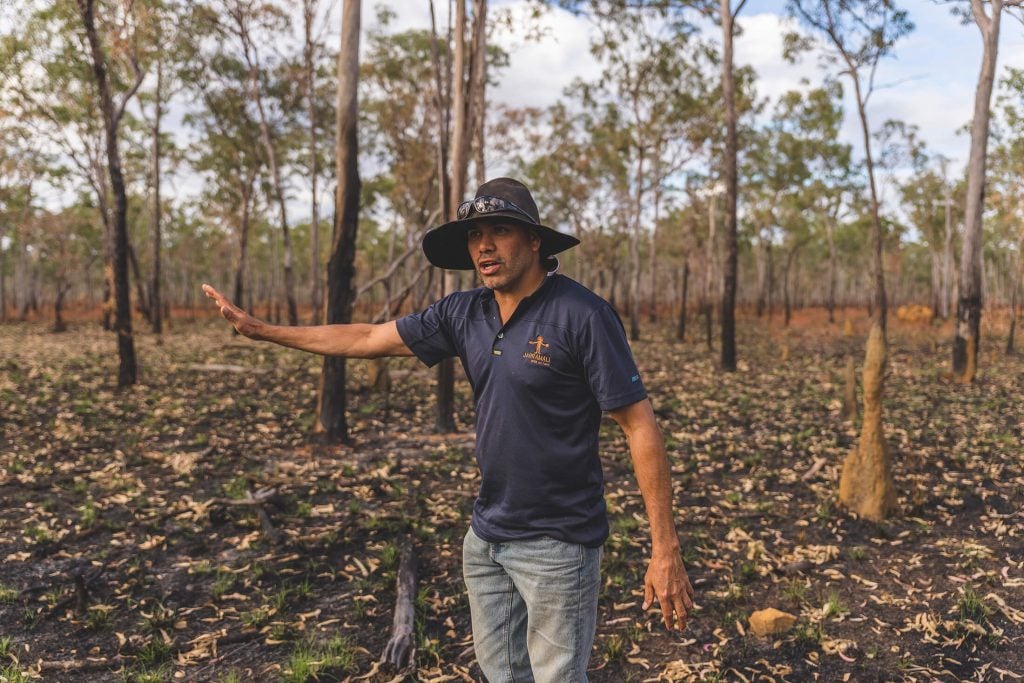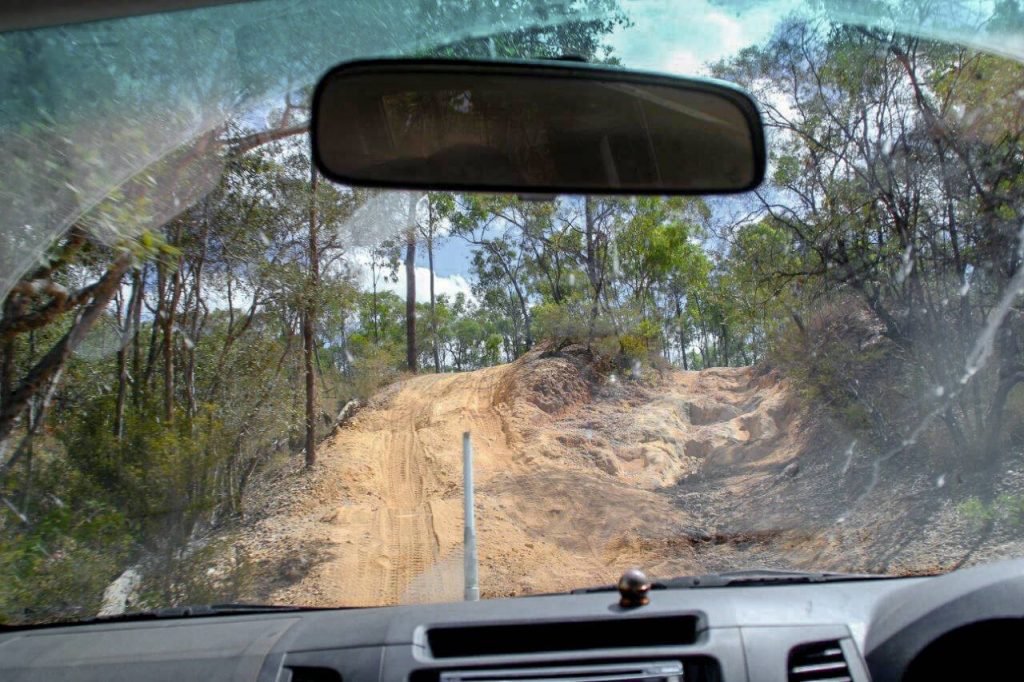 The exhilarating ride in will contrast the calmness of your home for the evening; a spectacular campground perched atop a sandstone escarpment overlooking steep cliff-faces and a deep gorge filled with eucalypt forest.
For those opting for the helicopter flight, enjoy a one-hour scenic flight over rugged outback Tropical North Queensland and be greeted with lunch on arrival catered to your desires; request a gourmet spread of seafood, salad or cheeses, or enjoy a classic Aussie bush lunch including damper cooked over hot coals.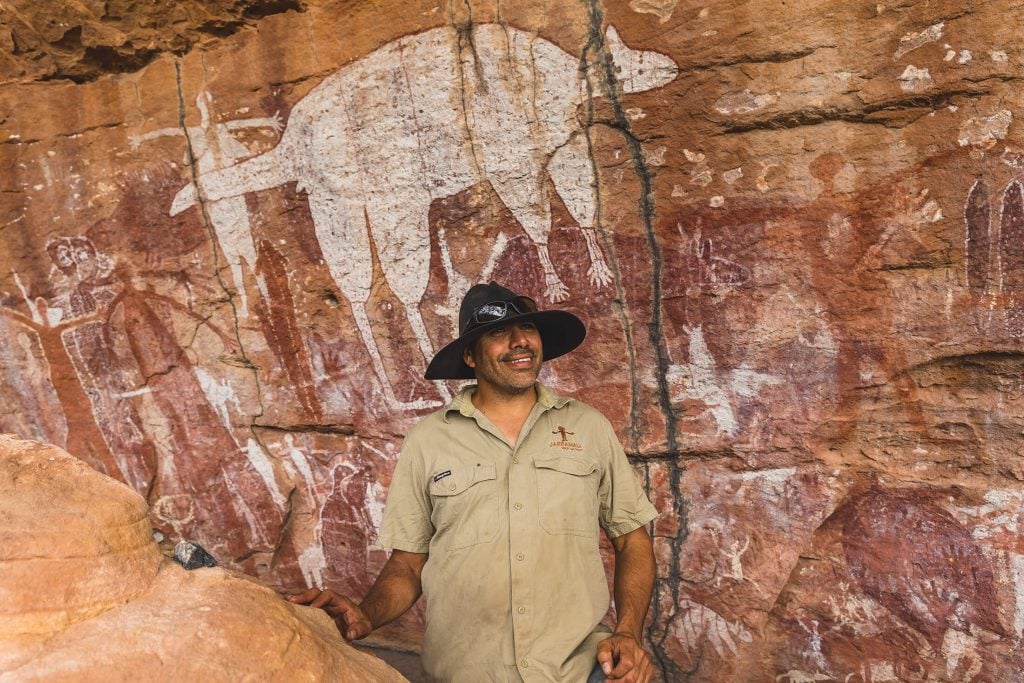 Be humbled by the stories of the ancient landscape and people as Johnny teaches you about the local bush foods and medicines on your way down to the aptly named Magnificent Rock Art Gallery. Approximately 450 separate paintings cover the rock walls, some dating back 20,000 years. Others are examples of 'contact art' and only date back post white settlement; the stories behind these are just as fascinating as their thousand-year-old counterparts.
Take advantage of Johnny's knowledge of the history etched into the landscape by his ancestors to gain a better understanding of how the Kuku Yalanji people lived until just over a century ago. Enjoy a quiet moment as you reflect on Australia's deep history with an experience that will stay with you for life.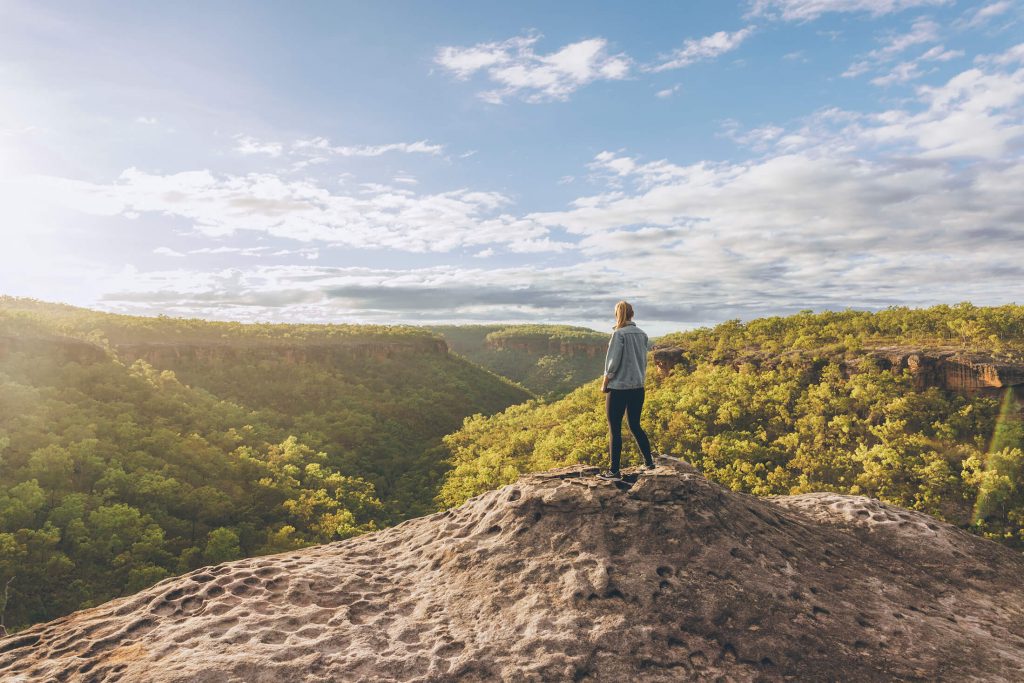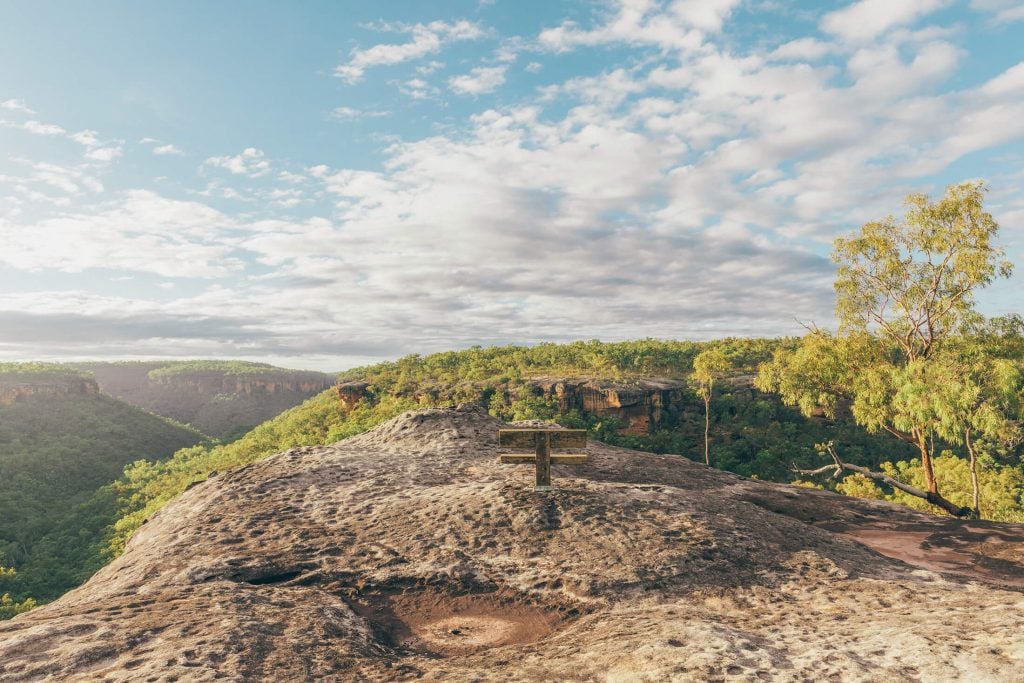 For those spending the night, watch the daylight fade from the best seat in the house and swap stories around the campfire. Listen to the sounds of the didgeridoo (yigi yigi in Kuku Yalanji language) reverberating through the valley before feasting on a hearty roast dinner cooked on the coals.
Retreat to your tent or swag for a night of five-billion star beauty. The camp beds provided will ensure your night is comfortable – almost enough to forget you're camping if it weren't for the expansive skies above and the sounds of outback lulling you to sleep.
Sunrise over the dramatic cliff-faces admiring the unspoiled beauty of the land is the idyllic way to start the day and end your trip. After breakfast hit the road back to Cairns feeling grounded after a powerful and moving trip back in time with an ancient culture.