Known as the colourful village in the rainforest, Kuranda has a much deeper history that stretches way beyond its famous quirky markets. Learn more about the Indigenous people who have called Kuranda home for at least 10,000 years.
Greedily guzzling sunlight like a caffeine addict wolfs down their morning coffee, the rainforest canopy towers above Kuranda concealing her lush charms below. Surrounded by the sort of pristine forest-filtered air that cleanses lungs and makes deep breathing feel like a contact sport, Kuranda's reputation as a delightful village in the rainforest is well-founded.
Artists, musicians and organic farmers, hippies if you like, have known of the health-giving benefits of Kuranda's forest for decades. Alternative life stylers started arriving in their kombis during the 1960's, lured to the village on the banks of the Barron River by spectacular scenery and a clean green environment. They planted crops, set up markets to sell their home grown produce and lived a clean life in the forest.
One hundred and fifty years earlier, European settlers were similarly lured as timber, coffee and gold became profitable resources once the railway line linked Cairns with the Kuranda high country.
But these weren't the first inhabitants of this tropical mountain range.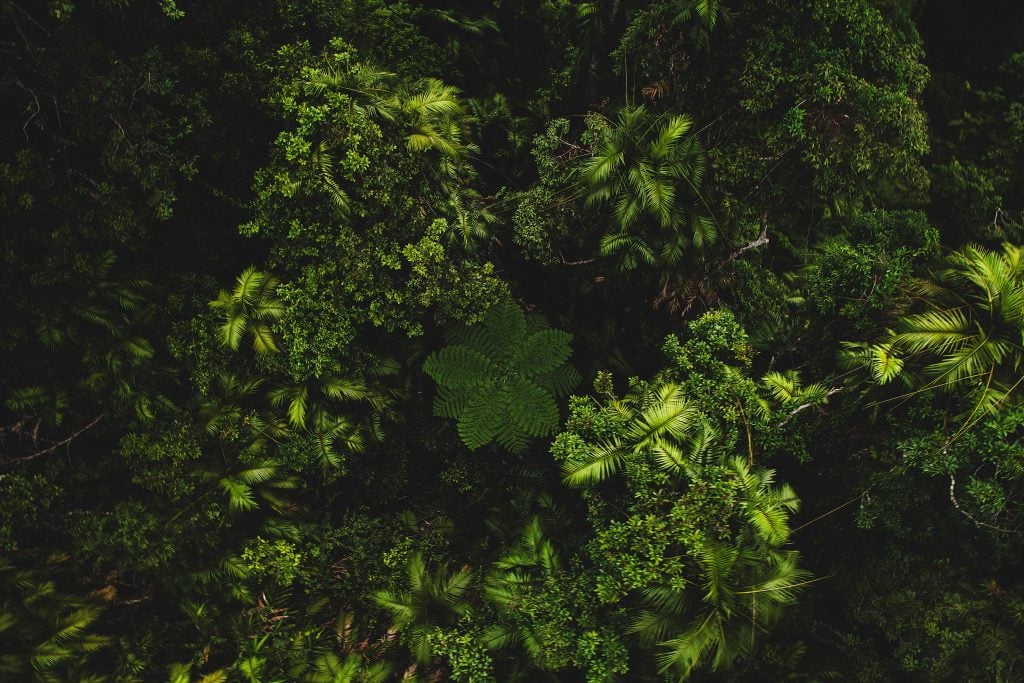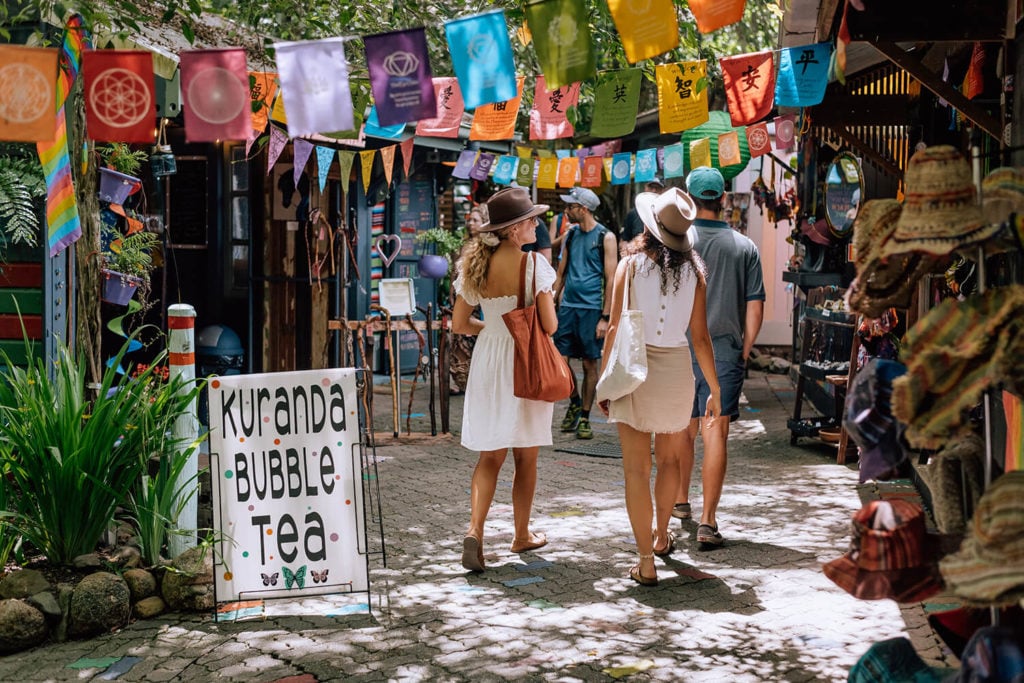 The Indigenous Djabugay (also spelt Tjapukai) people have called these ancient forests home for at least 10,000 years. Roaming a vast swathe of land dissected by the Great Dividing Range, the Djabugay people retain strong cultural ties with the rainforest west of Cairns to this day.
In 2004 a Djabugay native title claim affirmed their dreamtime connections through ancestral beings to Djabugay country, based upon spiritual and physical landscapes and traditional story places. It was a significant win for Indigenous Australians who fought long and hard for recognition of country. Part of Australia's dark pioneer history, relations between Djabugay and European settlers weren't always friendly. Conflicts erupted between Indigenous inhabitants and new arrivals, resulting in dreadful violent battles as each side fought for control of territory. Intrinsically connected to country, interest in Aboriginal culture and traditions has never been stronger as a burgeoning tourism industry flourishes.
The rainforests are peppered with plants that have been used as bush medicines and food for centuries. Traditionally the inner bark of she-oak trees was ground into a paste to relieve toothache, while the large leaves of the cotton tree were heated on a fire before being applied as a wound dressing. Hunters scraped the bark from the 'fish-poison' tree and dropped it in the sea to stun fish. Scientists have since discovered that this plant, known botanically as Barringtonia racemosa, contains similar properties to anti-malarial quinine.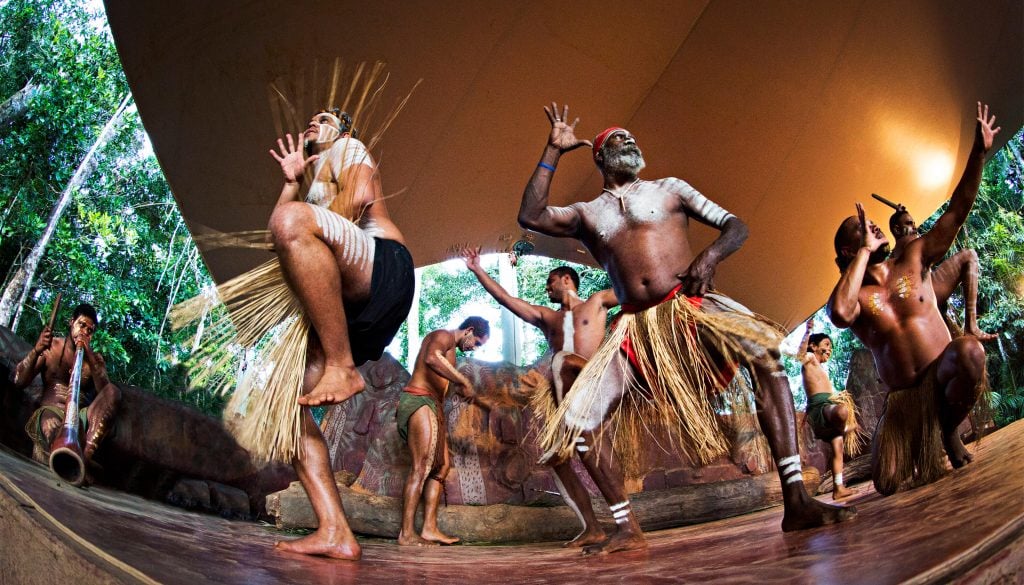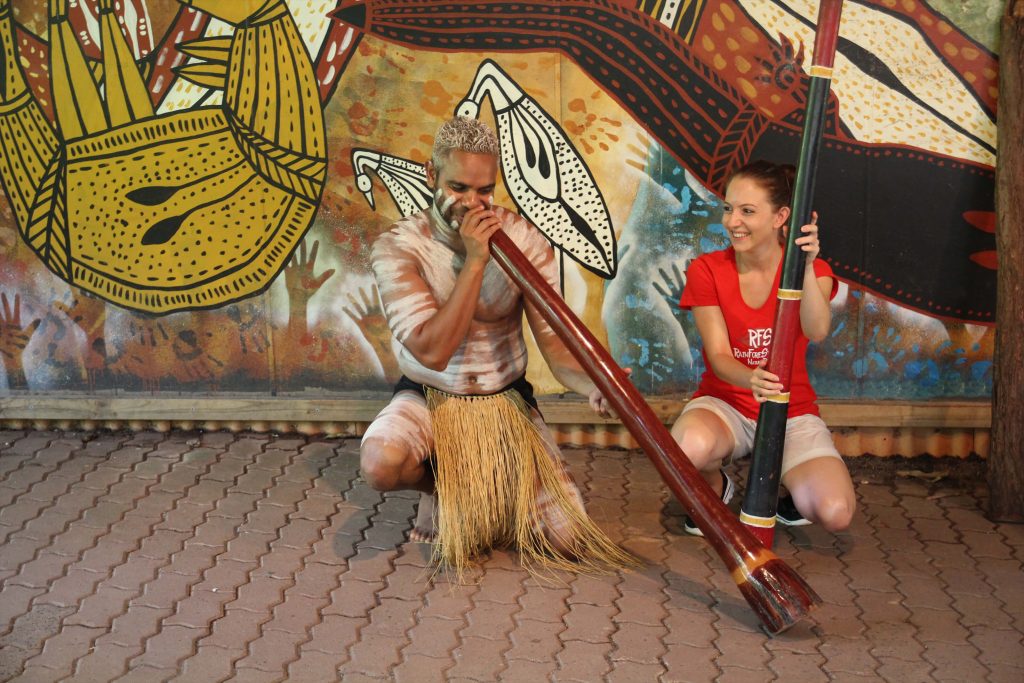 Rainforestation Nature Park is another park showcasing Indigenous culture and traditions.  The Pamagirri Aboriginal Experience combines enthralling dance and storytelling with hands-on didgeridoo demonstrations and traditional hunting techniques. Round out your visit with an amphibious cruise on an WWII Army Duck through the rainforest and across a lake. You'll hear historical stories of the rainforest, spot wildlife high in the canopy or scurrying across the forest floor as well as visiting an exotic tropical fruit orchard. Keep your camera ready in case a rare and endangered southern cassowary makes an appearance. These striking flightless birds are as tall as a man with luscious black plumage, a cobalt blue neck draped with drooping scarlet wattles, making them quite the Insta-star.
But really, you'd enjoy Kuranda equally as much if you put down your camera, raised your eyes into the canopy and simply breathed deeply, allowing the rainforest to work its magic on your soul.