Australia's adventure capital
If your idea of a good time includes sweaty palms and trembling knees, then you're going to love Tropical North Queensland. Australia's undisputed capital of thrills attracts adrenaline junkies of all persuasions to its palm-fringed shores, intent on finding the ultimate adventure buzz … and no-one leaves disappointed.
High-flyers can skydive over Mission Beach or Cairns, float above the rainforest in a hot-air balloon, zipline over a crocodile in the Wildlife Dome or bungy jump from a 50m-high tower in Cairns.
Water babies might like to raft rapids, explore underwater gardens and feed supersized fish on a liveaboard dive trip. (And don't worry if you've never been below the surface of the ocean before – TNQ is the perfect place to get Open Water certified.) Or take a high-speed spin on a jet boat or jet ski, cruise crocodile-infested rivers, go sightseeing on the back of a stand-up paddleboard or spend a day heli-fishing.
Landlubbers can pedal championship mountain bike trails, saddle up for horseback rides or explore the bush on an ATV quad bike. Climb to the top of Walsh's Pyramid peak – it's 922m high – or abseil, cliff jump, rock slide, swim and trek through the rainforest on a wet and wild canyoning adventure. If you can't get your heart racing in TNQ, then you just aren't trying hard enough.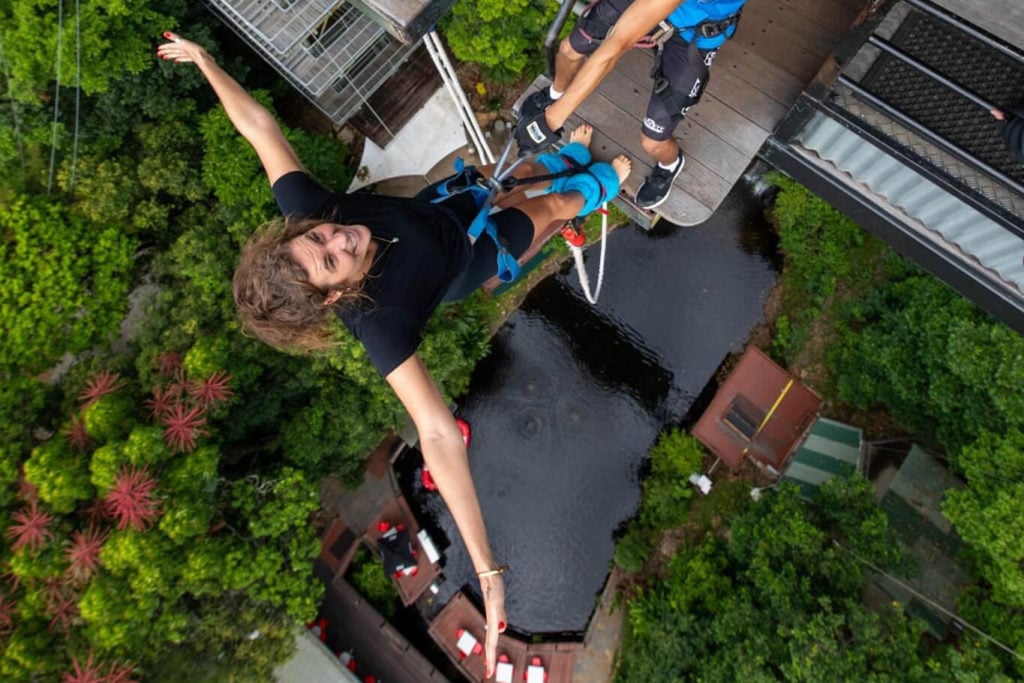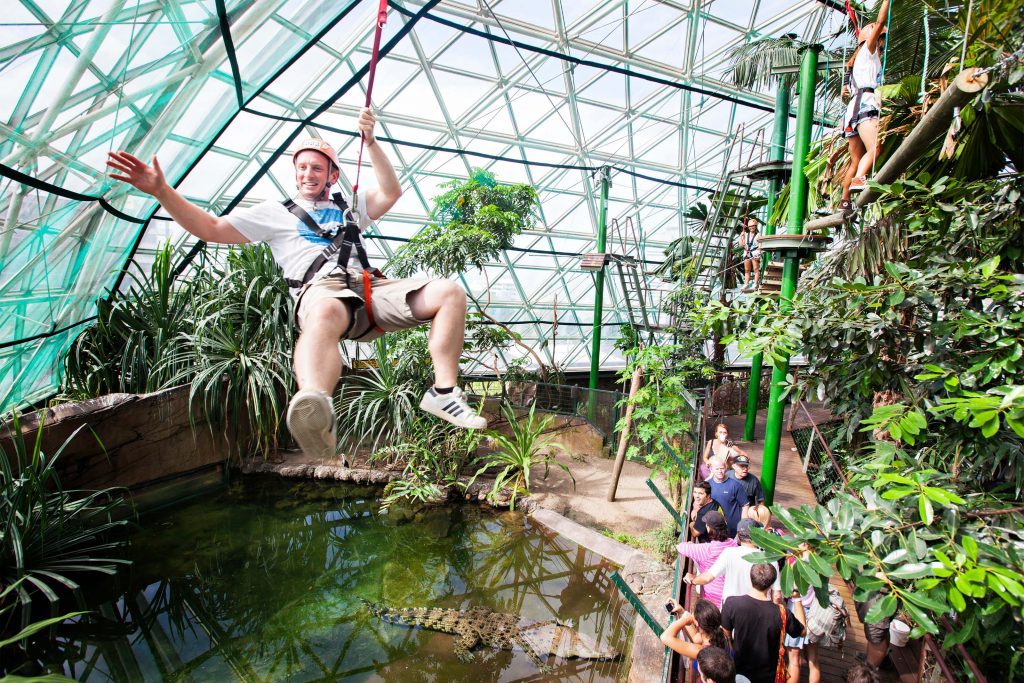 The ultimate holiday rush
Get your heart racing with these thrill-seeking activities, guaranteed to pump up the adrenaline.
Explore Adrenaline Activities