A story told through song and dance
Children, faces painted with ochre, peek between stomping dancers' legs. The didgeridoo drones, seed shakers rattle and clap sticks beat a staccato rhythm, competing with the enthusiastic roars of the crowd. The atmosphere? Electric.
Watching the three-day, biennial Laura Aboriginal Dance Festival, featuring 1000 performers from 20 communities across northern Queensland dancing their stories, is an incomparable experience. More than simply enjoying dance and a carnival atmosphere, it's a ringside seat to the preservation of culture and passing down of the oldest stories of the world.
The Cairns Indigenous Art Fair, held in July, is a celebration of everything Indigenous culture. There's live music and dance, but also a curated fashion parade with Aboriginal and Torres Strait Islander textiles, jewellery workshops and an Art Fair featuring commercial galleries and independent artists. One of the most popular events is the Fashion Performance, showcasing Queensland's Aboriginal and Torres Strait Islander culture through art, fashion, dance, music and performance.
Tropical North Queensland is the crucible of Indigenous performing arts in Australia. With many ancient and traditional dances originating in this region, most Indigenous experiences will involve some form of dance or song. See indigenous performances all year round at performance centres or catch the famous Pamigirri dancers each day at Rainforestation Nature Park in Kuranda.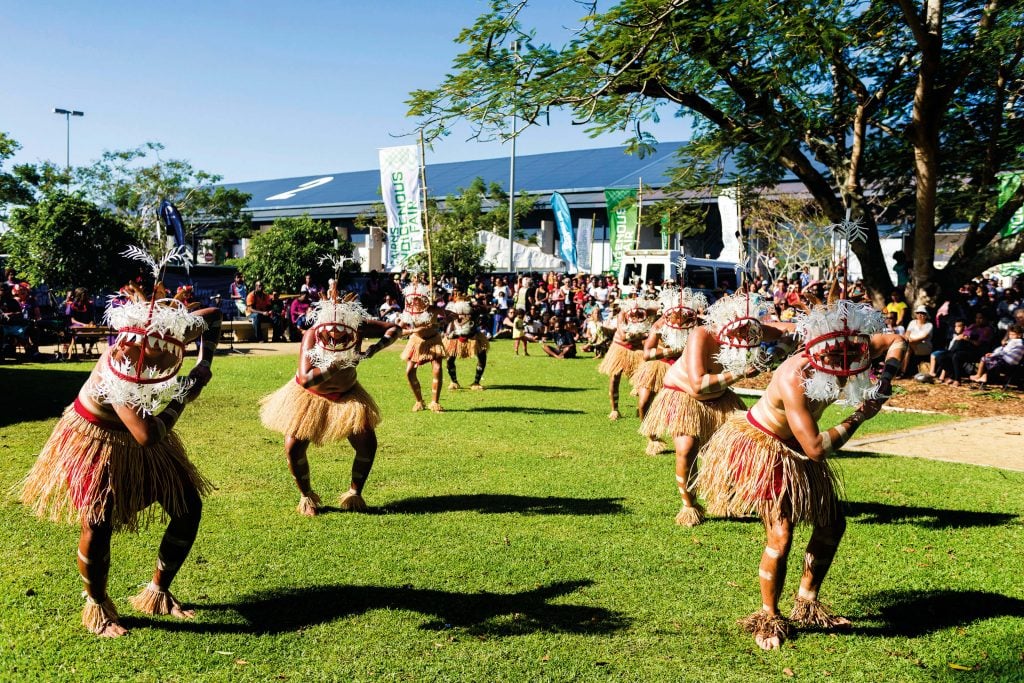 Explore Indigenous Performing Arts