Picture perfect
Tropical North Queensland's inherent natural beauty provides the perfect setting for a destination or beach wedding. Warm dry winters mean an outdoor ceremony is unlikely to be subject to the vagaries of the weather, and there are limitless memorable locations to say your vows – from a chapel overlooking the sea at Port Douglas to beneath a Daintree rainforest canopy, a deserted island beach or in the gardens of a luxury resort.
Movie set locations aside, Tropical North Queensland also has the all-important infrastructure to ensure you get hitched without a hitch; including local wedding planners who can design your special day from start to finish – whether it's an intimate, casual ceremony or something more formal.
There are reception venues of all sizes and accommodation for your guests at a range of please-all budgets, too. And with an international airport just 10 minutes from Cairns, getting even the farthest-flung wedding guests to the church on time won't be a problem. And the best part? When your special day is over, the honeymoon can start straight away, with a diverse choice of destinations and experiences from active getaways to relaxed resort stays right on the doorstep.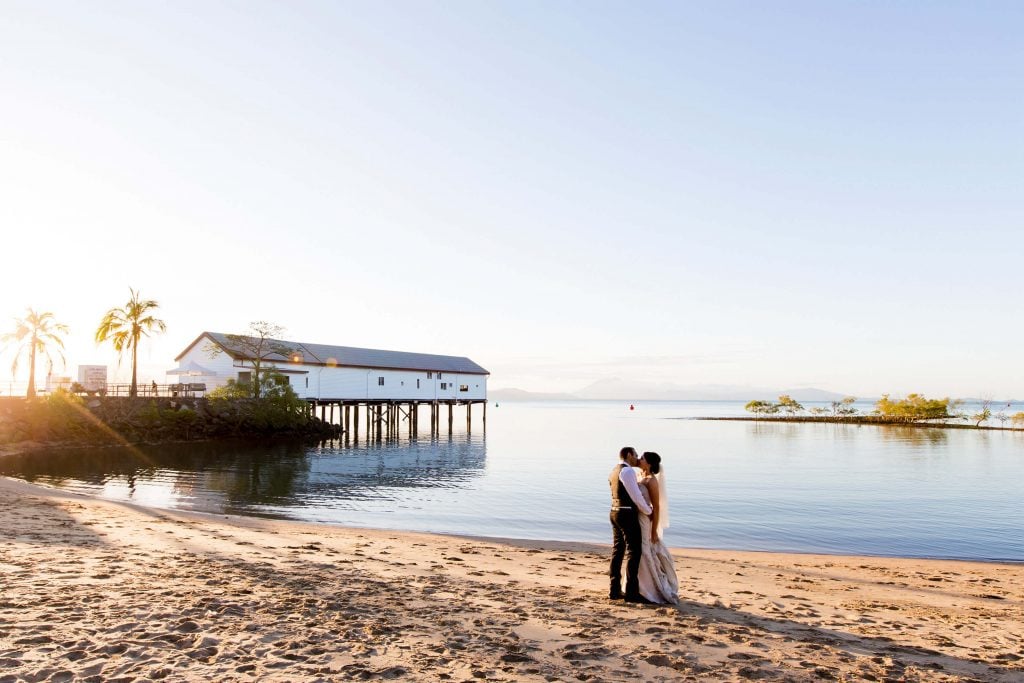 Hitched in paradise
Finding the perfect setting for you dream wedding.