Masked marvels
Put on a mask, look beneath the surface and be mesmerised by the world below. Snorkelling is an easy, safe and fun way to explore the reef, moving at a slow and gentle pace so you have time to admire the intricate coral gardens or see one of thousands of marine species going about their day.
It's an experience for all your senses. Underwater, you might hear a distinctive chomping sound – that's parrotfish eating algae off the coral. These brightly coloured fish spend 90 per cent of their day nibbling away and are performing a vital function to preserve the health of the reef.
Snorkellers are spoiled for choice in Tropical North Queensland. The Great Barrier Reef is just offshore and trips depart to the inner and outer reef every day from Cape Tribulation, Port Douglas, Cairns and Mission Beach. Most reef trips will be accompanied by a marine biologist who will point out specific corals and marine life, and share their insights into the fascinating life of the reef.
Some islands, like Fitzroy, Normanby and Lizard, are blessed with fringing coral reefs, so you can strap on your mask and snorkel straight from the beach. Nothing beats the thrill of stepping into the water and finding yourself drifting past giant clams, angelfish and clownfish sheltering within the tentacles of a sea anemone. Keep your eyes peeled for slightly larger creatures – like rays, sharks and turtles – while snorkelling fringing reef systems off coastal islands and sand cays.
More adventures lie further off-shore. Take a trip to the outer reef and jump straight off the back of your boat to explore the hidden world that lives along the reef wall. Or swim over the reef from the comfort and safety of a pontoon. Out here, you'll be able to snorkel with other colourful reef fish and turtles. And the Ribbon Reefs are the only place in the world where dwarf minke whales congregate in large numbers: you can interact with these gentle giants on tours offered by several operators during the migration period in June and July each year.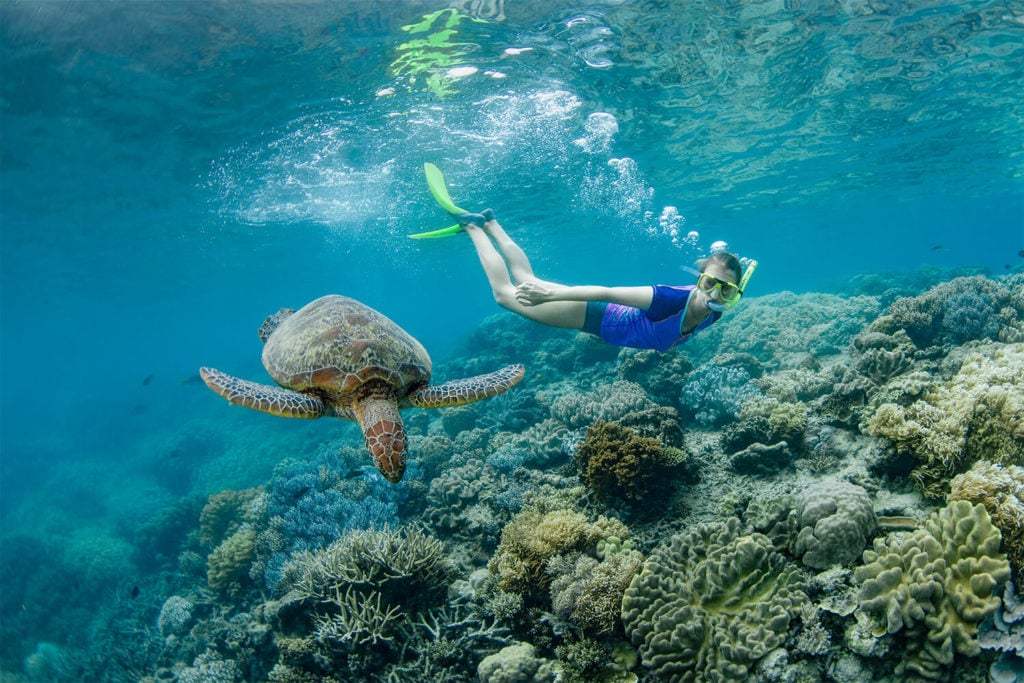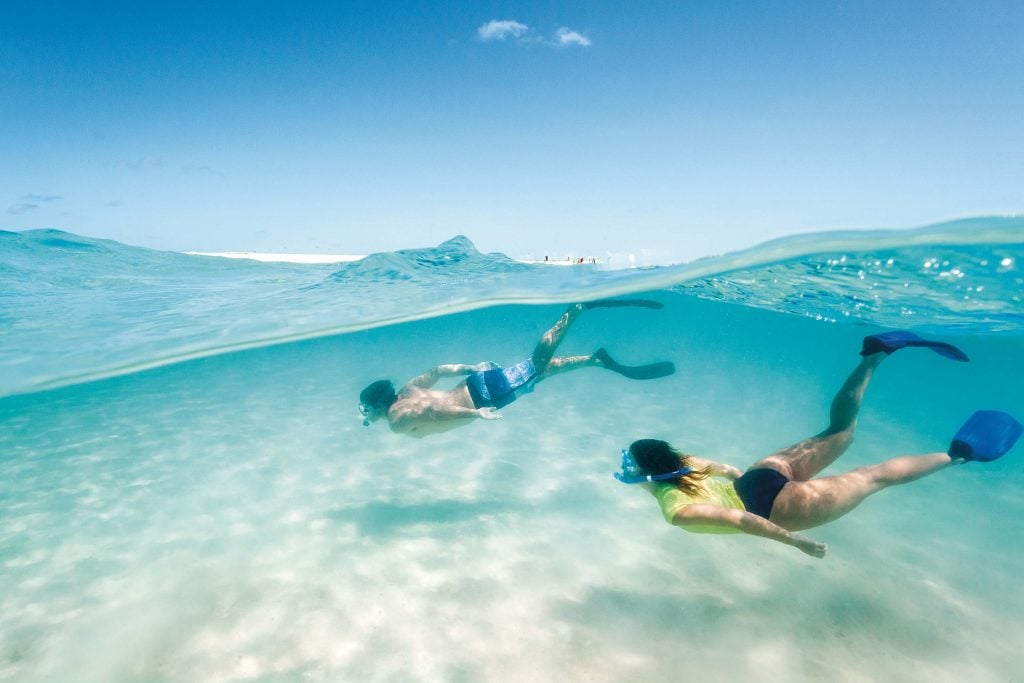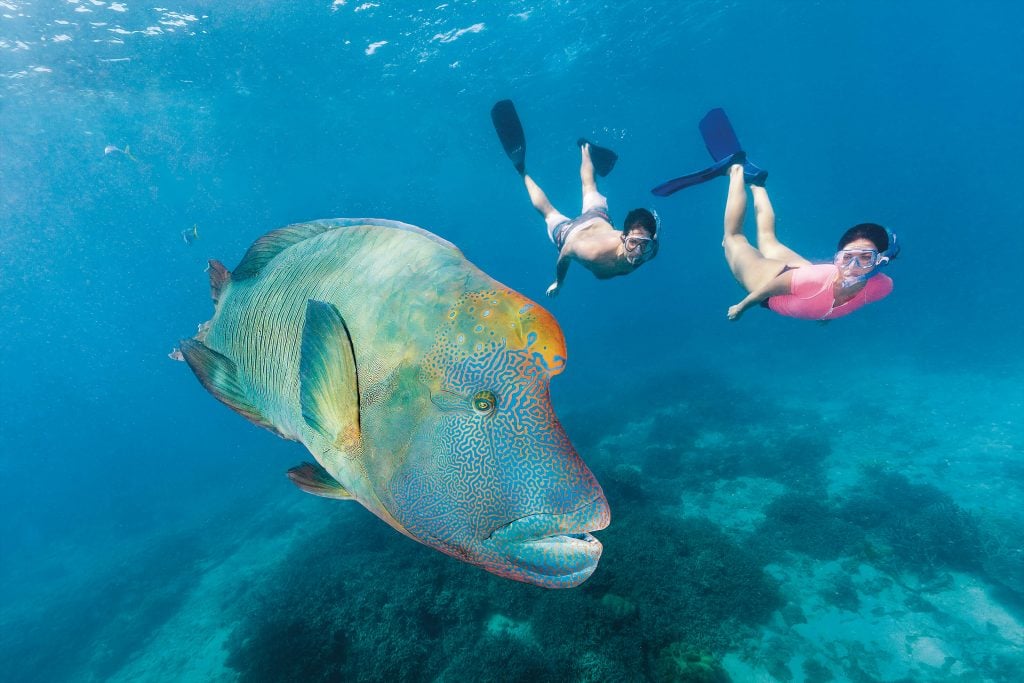 Discover more
Explore the breathtaking beauty of the world's largest coral reef.