Calling all Twitchers
Nearly half of all Australian bird species call Tropical North Queensland home, making it something of a birders' paradise. You don't have to look too hard to find them, either. Even a walk down Cairns Esplanade will bring you face to face with waterbirds such as pelicans and spoonbills, black swans and black-necked storks.
Venture just a little further afield and you'll be rewarded with more spectacular specimens. Take a stroll through Mossman Gorge or hike the wetlands and grasslands of the Atherton Tablelands and you may spot birds found nowhere else in Australia, including the golden bowerbird, the bridled honeyeater, the Australian king parrot and the boobook owl.
Some of the most exotic birds are found in our Wet Tropics Rainforest, including the Victoria's Riflebird. One of just four species of birds of paradise found in Australia, the male Victoria's Riflebird engages in spectacular mating displays, arching his wings high over his head. Other birds to keep an eye out for include vibrantly coloured kingfishers and the imposing southern cassowary, which grows up to 2m in size.
Cape York is considered one of the country's best birding locales, home to exotic species like the black-throat finch, golden-shouldered parrot, black-backed butcherbird, palm cockatoo, red goshawk and eclectus parrot.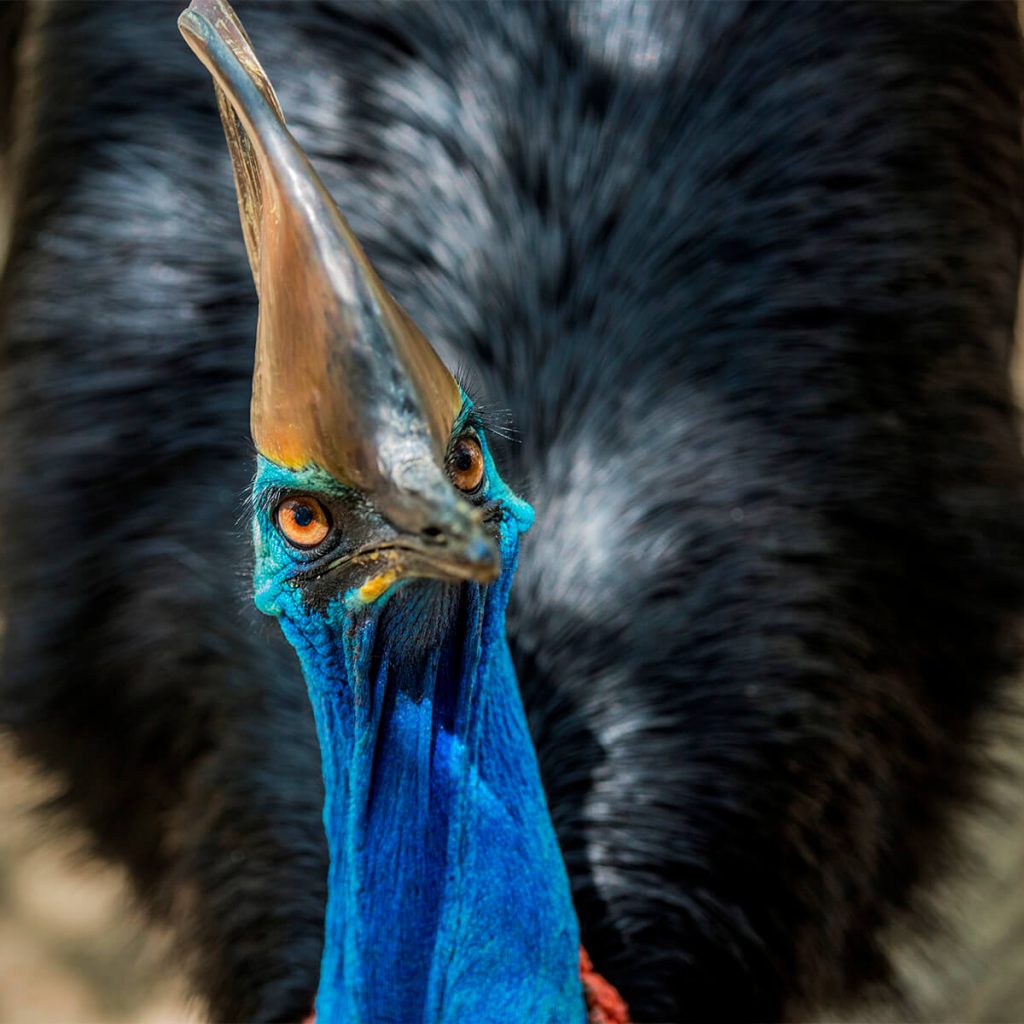 Close encounters of the bird kind
From kingfishers to cassowaries, meet our eye-catching feathered friends.