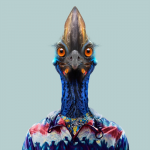 Tropical North Queensland's Wet Tropics World Heritage Area is a landscape of astonishing beauty and biodiversity. Immerse yourself in this national treasure, the oldest tropical rainforest on earth.
A Southern Cassowary can grow up to 2m tall and can weigh as much as 80kg. It's also equipped with razor-sharp claws and if threatened, has no hesitation using them.
That hasn't stopped this unique bird from becoming endangered — only an estimated 4500 Southern Cassowaries remain in the wild and these are threatened by habitat fragmentation and climate change.
Which is why I'm more than a little startled to come face to face with one as I round a corner of a rainforest track just outside the Tropical North Queensland town of Mission Beach. It's barely 5m away from me and its face looks like every colour of a Tahitian lagoon. Fortunately, the world's second-heaviest bird isn't in the mood for a scrape, and I get to observe its maximum running speed of 50km/h.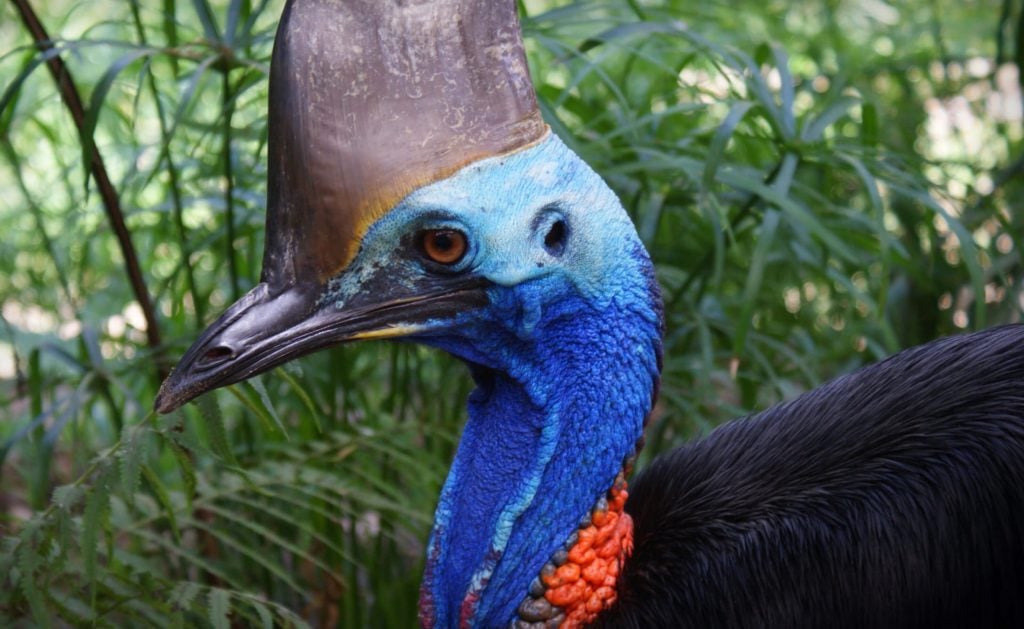 But then you never quite know what you'll encounter in the Wet Tropics World Heritage Area. For this is one of the largest tropical rainforest areas left on Earth — covering almost 900,000ha, stretching 450km from Townsville in the south to Cooktown in the north.
It's an area of spectacular natural beauty – home to hundreds of waterfalls, sunken gorges, fast-flowing rivers and mountain ranges. And it holds an almost entirely complete record of the major stages in the evolution of life on earth across the past 140 million years.
It's the oldest — 80 million years older than the Amazon – and most biologically diverse tropical rainforest on this planet and acclaimed naturalist David Attenborough simply calls it the most extraordinary place on Earth.
"The Wet Tropics has an amazing backstory," Wet Tropics Management Authority project officer Terry Carmichael says. "It's a true survivor of natural climate change and global natural disasters over the last 200 million years."
And yet, how often is it talked about? Overshadowed by perennial international favourite, the Great Barrier Reef, The Wet Tropics World Heritage region is rarely in the headlines. As a result, it's possible to visit parts of the region without encountering another traveller.
The star of the Wet Tropics zone is probably the Daintree Rainforest, but it is just one small part of what's on offer. In all, there are nine Wet Tropics sub-regions, each with its own distinct character. Some areas are renowned for their striking geology, while others, such as the Mission Beach area, have rainforest growing right down onto some of the country's best beaches. It's one of the only places on Earth where two World Heritage- listed sites meet – with the Great Barrier Reef visible from the rainforest.
"What strikes me about the Wet Tropics is you only have to travel a short distance and you're in a completely different landscape," Terry says. "I've been all over Australia and nowhere else do you get so much variety in such a small area."
There are many ways for the traveller to access the Wet Tropics, from taking 4WD tours to staying in luxury accommodation nestled within the forest.
You can also see the forest and some of the most spectacular waterfalls of the Wet Tropics region on the iconic Kuranda Scenic Railway, whose departure station is right in the heart of Cairns.
And you'll see the rainforest from above on the Skyrail Rainforest Cableway which takes you across the rainforest in Barron Gorge National Park, starting 15 minutes drive from the city at Smithfield. Nothing beats dangling high above the dense canopy in a Skyrail gondola, with views across the coastal plain and out to the Coral Sea beyond. The journey spans 7.5km and includes two stations, Red Peak and Barron Falls, which give visitors an up-close experience of the rainforest.
A short walk from Barron Falls station brings you to a viewing platform overlooking deep, densely forested Barron Gorge and the spectacular falls that thunder into it, especially during Summer and Autumn.
Not far from Tully is the Wet Tropics Great Walk — a two day hike through palm-filled gullies, rainforest and open forests inside the Girringun National Park. Rafting the Tully River offers another perspective on the rainforest – when you're not plunging down rapids you can soak up the serenity of the ancient landscape and look out for wildlife.
The Wet Tropics is home to more than 2800 plant species, many of which you'll see on the walk. There are 380 plant species and 102 animal species considered rare or threatened within the Wet Tropics region.
You'll also find a third of Australia's 315 mammals here (13 of which you'll find nowhere else on earth), along with 40 per cent of Australia's bird species, 58 per cent of Australia's butterfly species and 30 per cent of Australia's marsupial species, including the most primitive surviving kangaroo species left on Earth, the musky rat kangaroo.
It's also worth noting there's 113 reptile species in the forests here, so mind where you place your feet.
Overshadowed by perennial international favourite, the Great Barrier Reef, the Wet Tropics World Heritage region is rarely in the headlines. As a result, it's possible to visit parts of the region without seeing another traveller.
It may cover a large area, but you don't have to venture far afield to experience the Wet Tropics. Some tracts of it begin just outside Cairns, and it's easy to access through attractions such as Rainforestation Nature Park, a 30-minute drive from Cairns, where amphibious WWII Army Ducks take you through rainforest and rivers.
Further north, just like at Mission Beach, Cape Tribulation is where two World Heritage- listed sites collide. Wet Tropics region rainforest grows right down to long sandy beaches right beside the Great Barrier Reef. Just an hour's drive north of Cairns, Mossman Gorge provides visitors with an opportunity to walk within Wet Tropics rainforest, while stopping to cool off in swimming holes between huge granite boulders along the Mossman River. You can also take a guided Dreamtime Walk through the rainforest with a local Indigenous guide who will show you exactly how their ancestors survived in these forests.
There are even more tranquil water holes amongst the most spectacular waterfalls in Australia further south, near Innisfail. There's a waterfall circuit 60km west of the town which incorporates three of Queensland's most stunning waterfalls – Millaa Millaa, Zillie and Ellinjaa Falls, all set within 10km of each other in an easy- to-navigate driving circuit.
For an opportunity to sleep right in amongst the Wet Tropics World Heritage region, nothing comes closer to nature than Silky Oaks Lodge, 20 minutes drive from Port Douglas and 70 minutes from Cairns Airport. This iconic lodge is built right inside the Daintree rainforest, meals come served in the Treehouse Restaurant, built within the canopy of the surrounding trees. The Healing Waters Spa also offers a tranquil retreat.