With education comes appreciation
Tropical North Queensland is where two World Heritage icons meet and together they form one of the world's greatest natural treasures. Don't miss out on a thing by taking advantage of the many guides who have accumulated a wealth of specialist knowledge over the years.
For instance, while there's no way you'll miss a giant potato cod out on the reef, a knowledgeable guide can point out the tiniest aquatic treasures such as a pygmy seahorse. Likewise in the Wet Tropics: it's easy to spot the iconic southern cassowary but you might need help to see the well-camouflaged fernwren as it pokes about in forest litter looking for food.
Opportunities to interact with experts are everywhere, whether it's talking to a marine biologist on a reef trip or listening to an informative talk at Reef Teach, the reef education centre in Cairns. Aboriginal and Torres Strait Islander guides bring a deeper connection to these awe-inspiring landscapes. Take a Ngadiku Dreamtime Walk through Mossman Gorge with a traditional owner, who'll pass on their knowledge of the rainforest, or use traditional methods to catch a mudcrab on a Walkabout Cultural Adventures tour at Cooya Beach, just outside Port Douglas.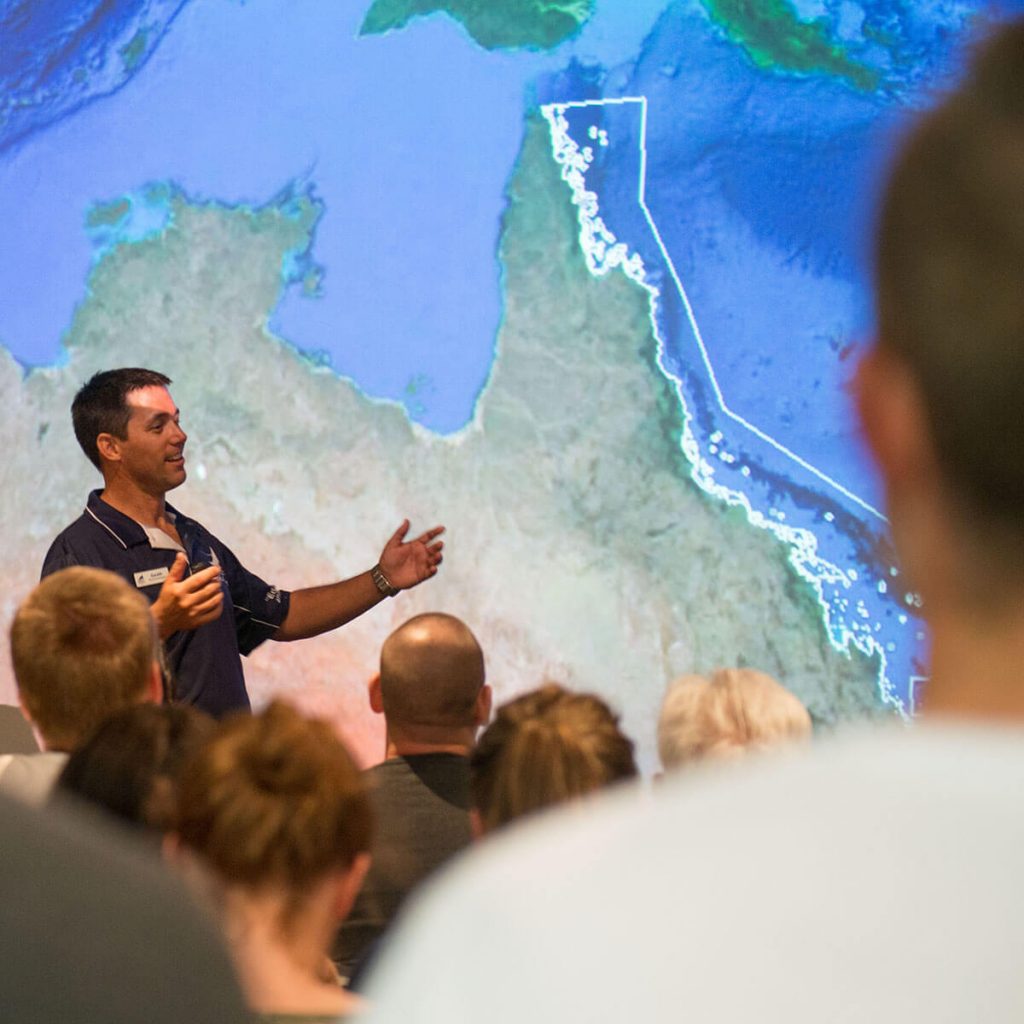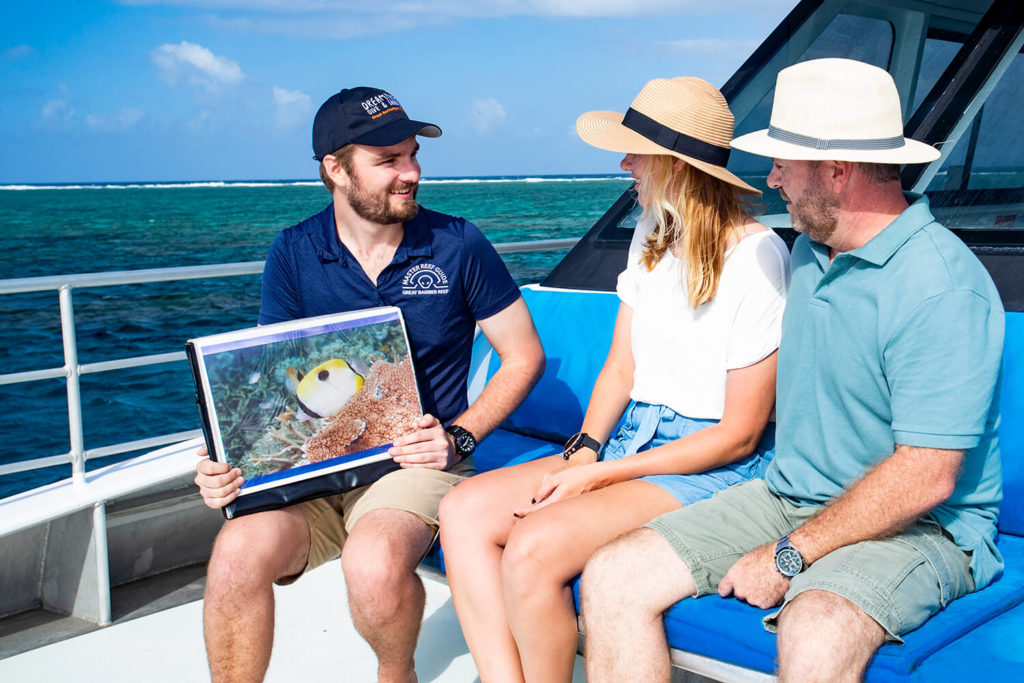 Why a guide is a great idea
Here's how to tap into our greatest natural resource.