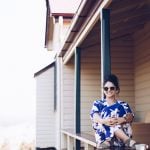 Love animals? Love nature? Love khaki? If you answered yes, this guide has your name written all over it, and we're calling you a wildlife warrior from now on. Trek to the tropics for three days of nature in the north with this itinerary.
9am – Arrive in Cairns
Make Cairns your home base for the next three days and settle into one of the waterfront hotels and self-contained apartments along The Esplanade. Getting there is easy – if you've got time on your side then a 1,680km drive from Brisbane is yours for the road trippin'. For a shorter stint in town, fly into location with a quick 2.5 hour flight from Brisbane, and pick up a set of rental wheels for this animal adventure.
10am – Dive straight into it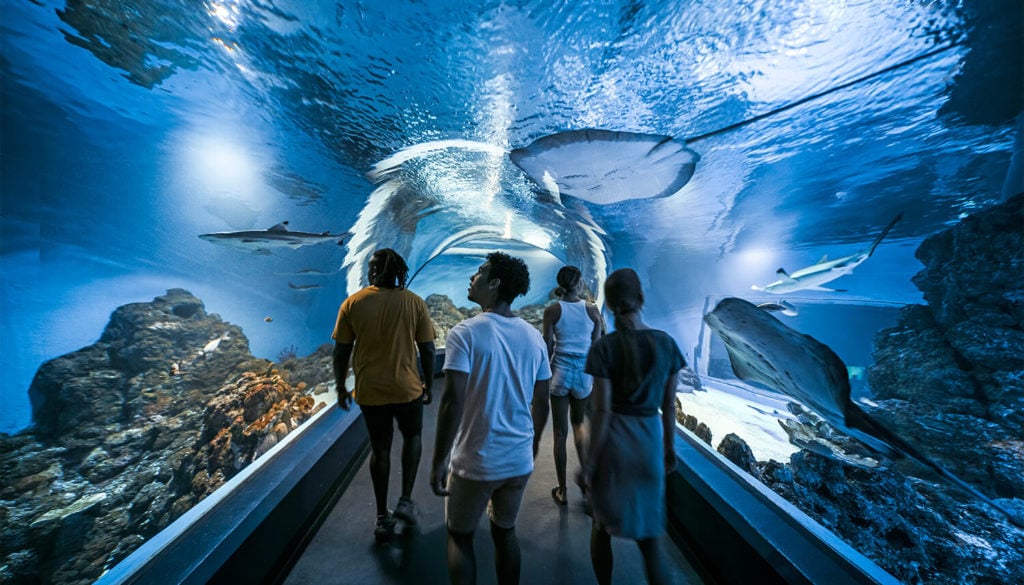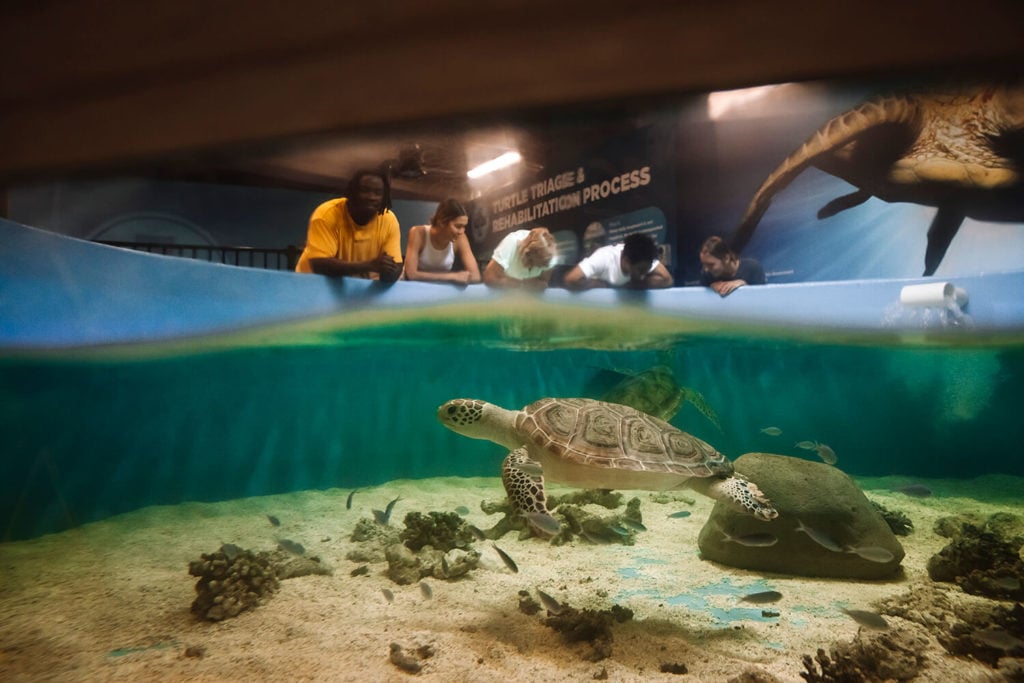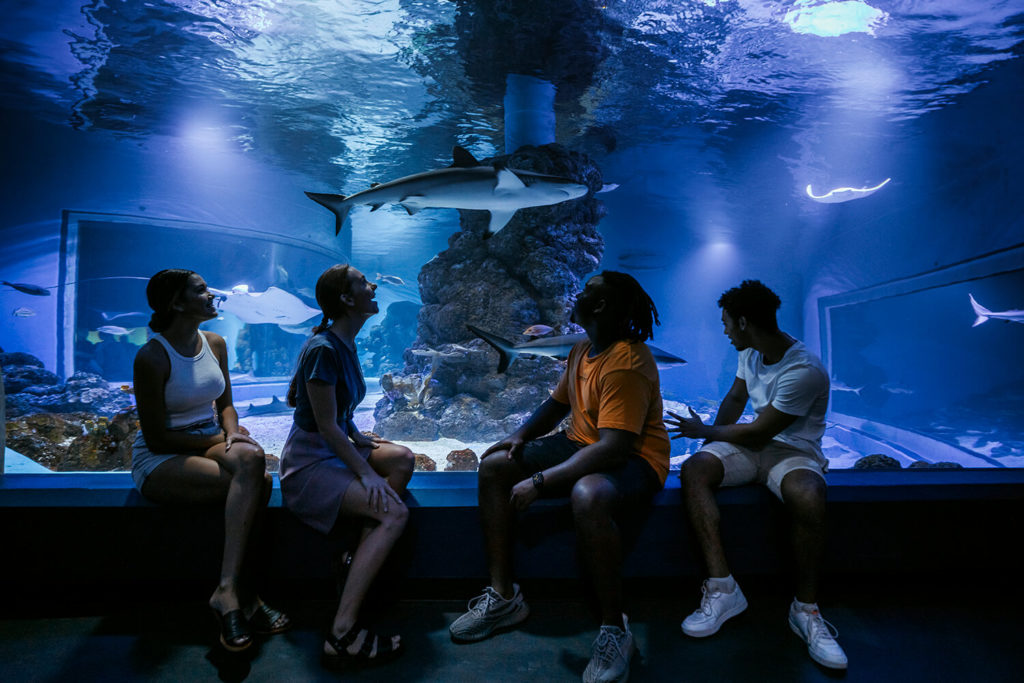 Settle into your wildlife warrior ways with a visit to the brand-spanking new Cairns Aquarium. If you've got little ones in tow, a general admission family pass brings the reef to you, so you can get up close and personal with over 15,000 animals for less than the cost of one family member's day out on the reef. Wander under water as you take in ten Tropical North Queensland ecosystems and over 71 habitats recreated within the aquarium walls.
Once you're finished checking out the aquarium, make your way to the onsite Dundees Restaurant for a delicious feast. Choose to dine inside where the huge fish tank will keep you entertained, or get some fresh tropical air outside on the deck.
5pm – Early dinner on The Esplanade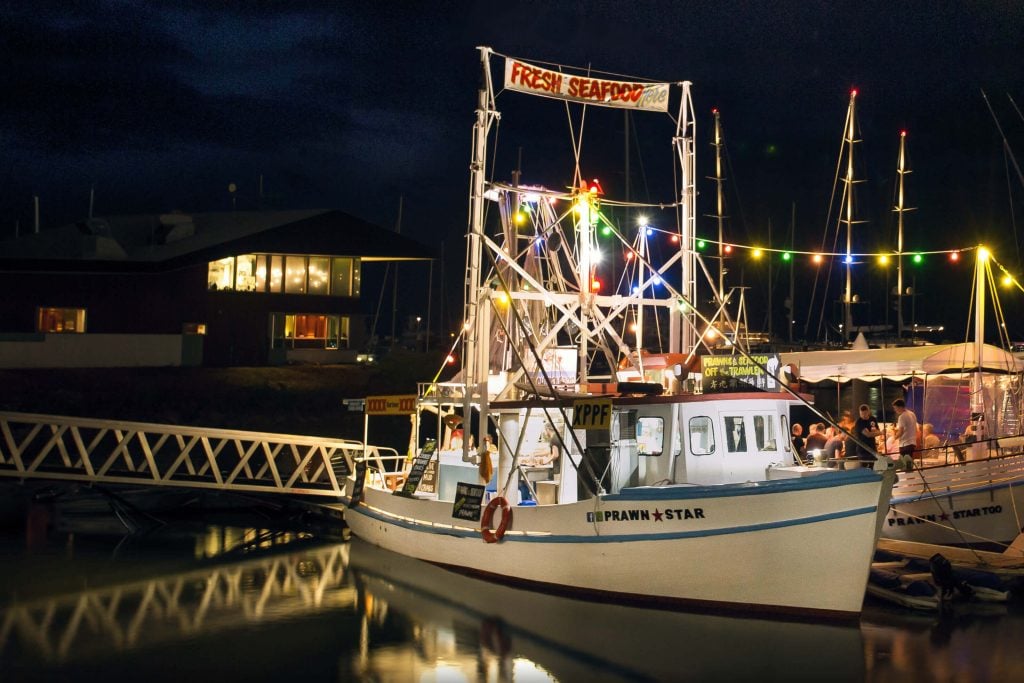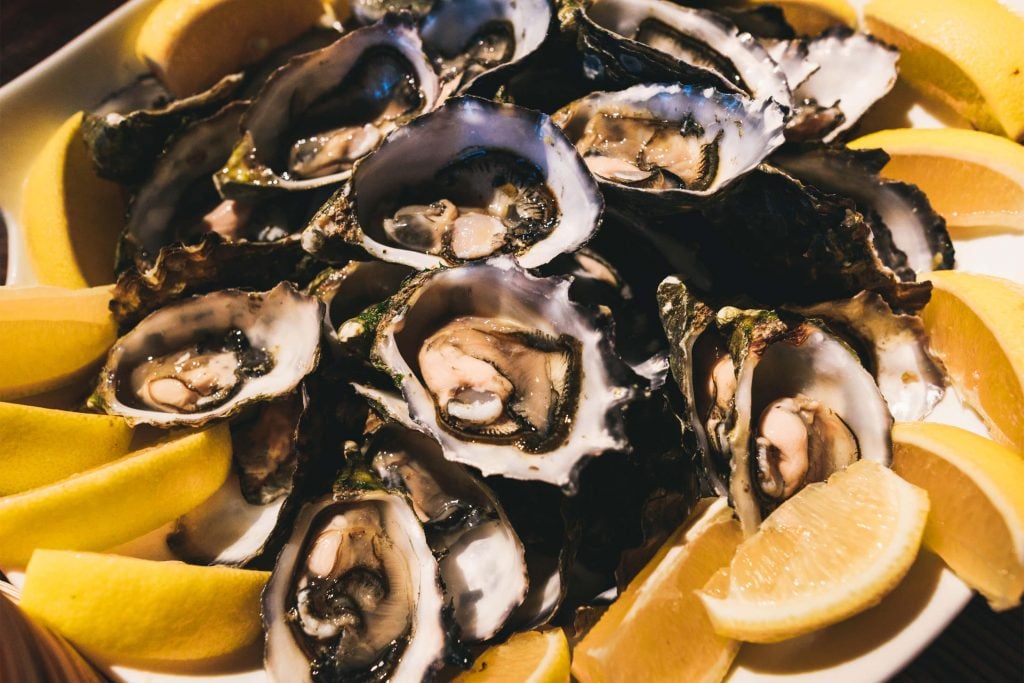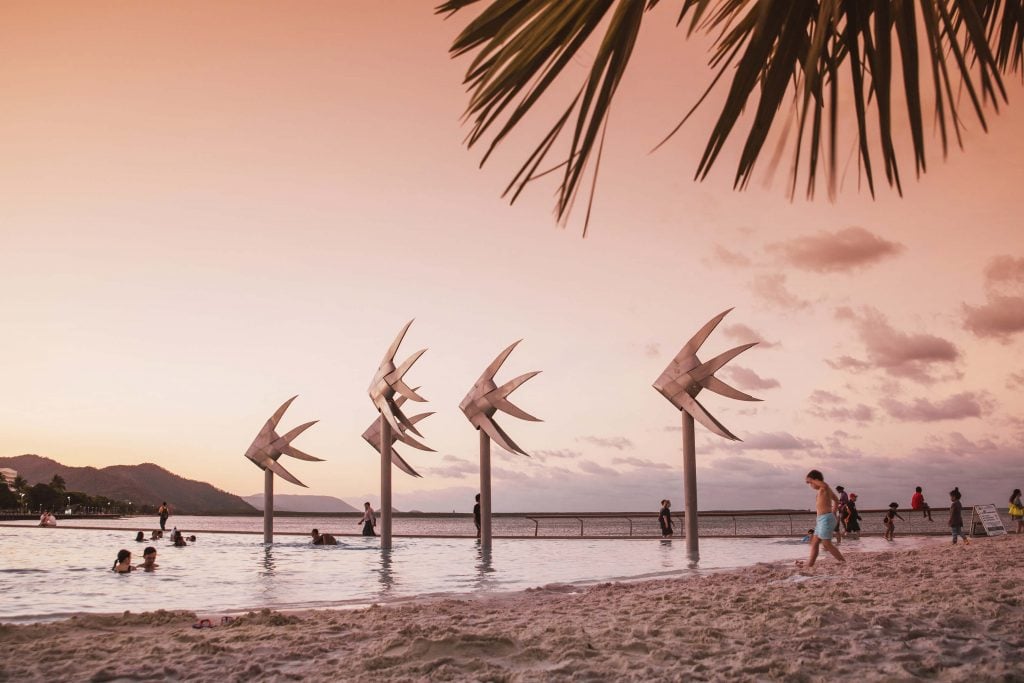 Make a pit stop at your hotel to freshen up and grab a blanket – you're heading out for a picnic on The Esplanade tonight. Pick up a handful (or four) of the regions freshest seafood at Prawn Star, the closest you'll get to catching it yourself. In fact, this 'restaurant' is code for trawler-in-the-marina. Once you've got your fresh feast, lay your blanket down on a grassy spot along the parklands and watch one of Cairns' famous pastel sunsets over the Great Barrier Reef.
For the perfect post-picnic date night, visit The Vine Room at DoubleTree by Hilton Hotel Cairns, where you can wash down a cheese board with Australian wines and craft beers.
8am – Early bird gets the worm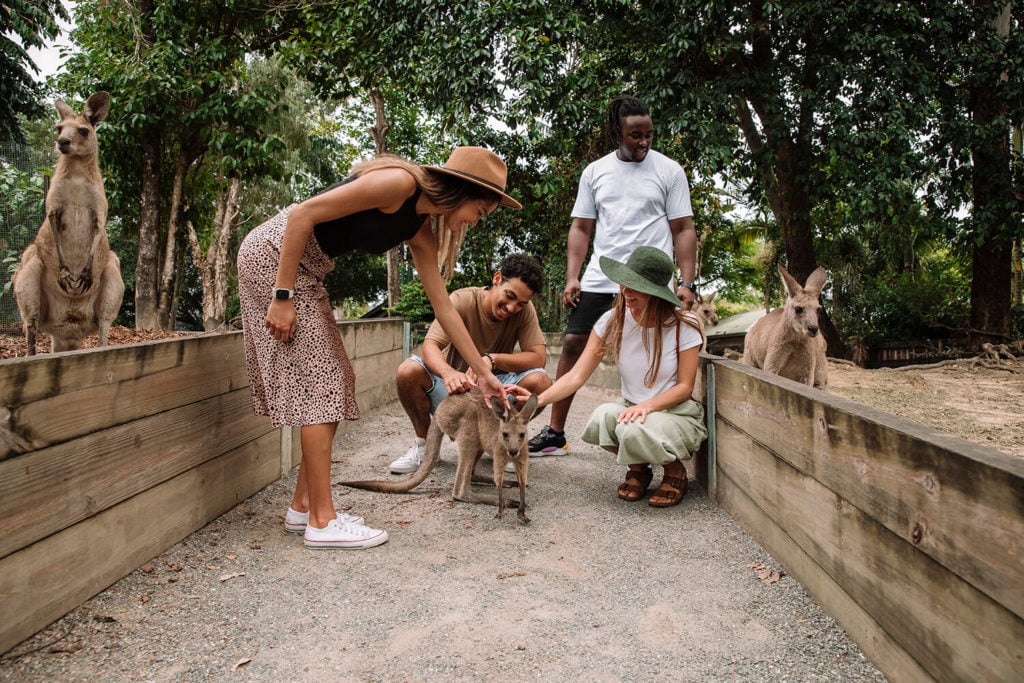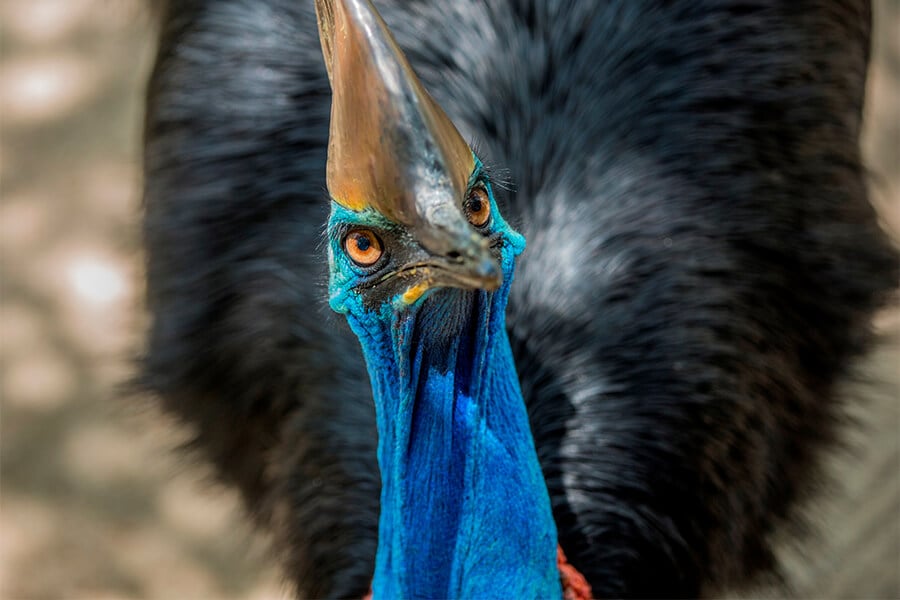 Pack the troops into the car and set your GPS one hour north for a trip to the palm-tree lined town of Port Douglas. Head straight to Wildlife Habitat for breaky with some new friends. At 9am, an interactive bird experience takes over the cafe – where you can eat your breakfast with parrots, finches, and cockatoos. While their breakfast might take the form of birdseed, you'll munch on local tropical fruits, a hot breakfast and pastries.
Once you've fueled up for the day, explore the rest of Wildlife Habitat, where native Tropical North Queensland animals inhabit woodland, wetland, rainforest or savannah environments.
1pm – It's croc o'clock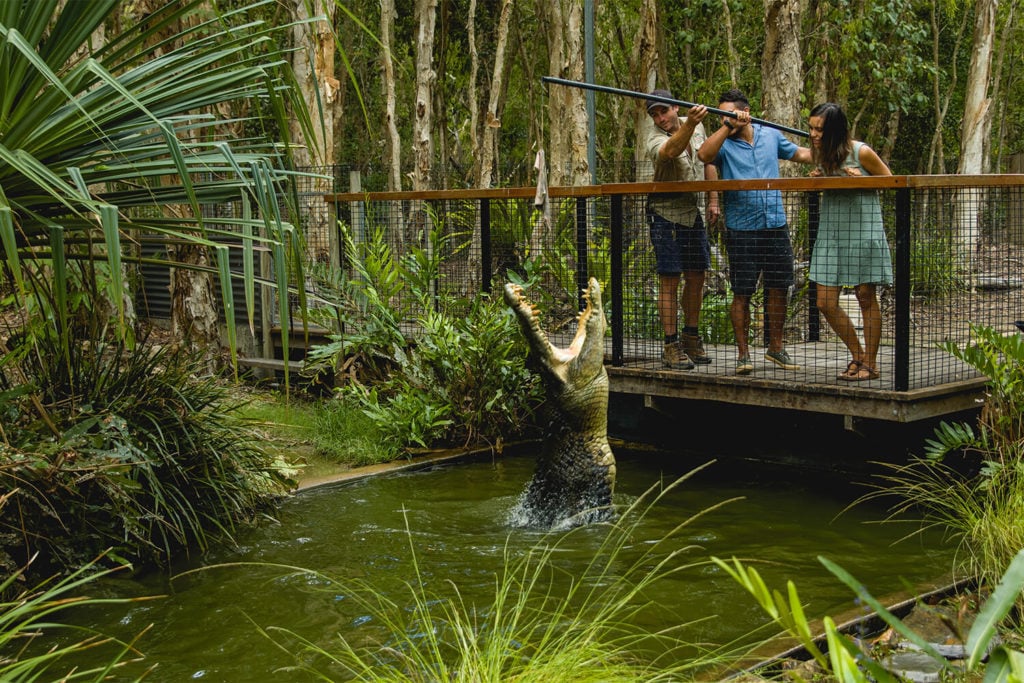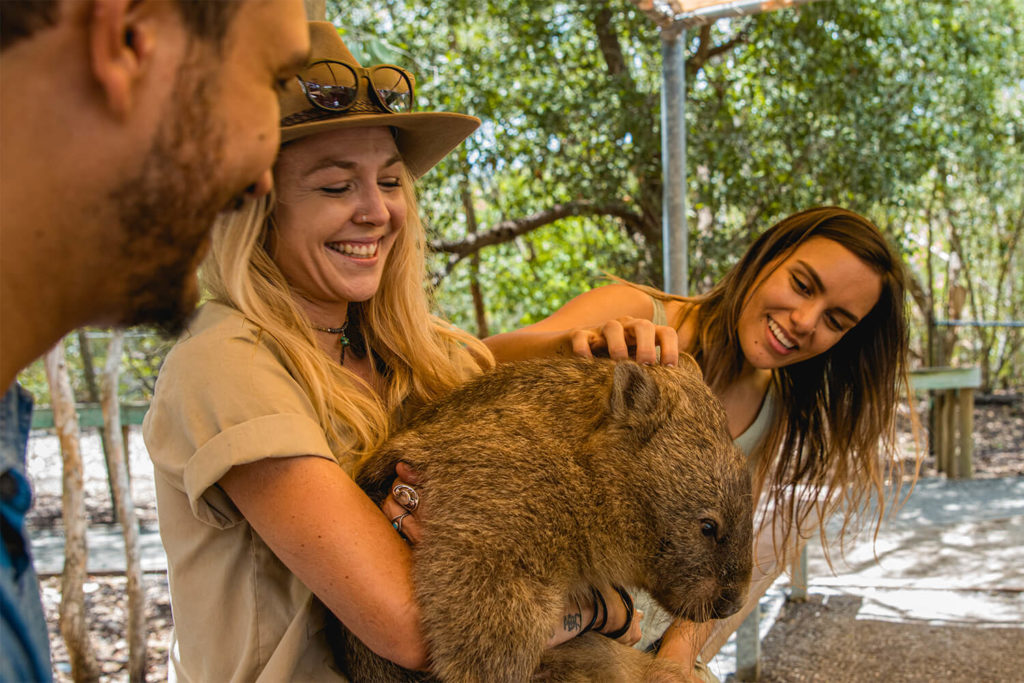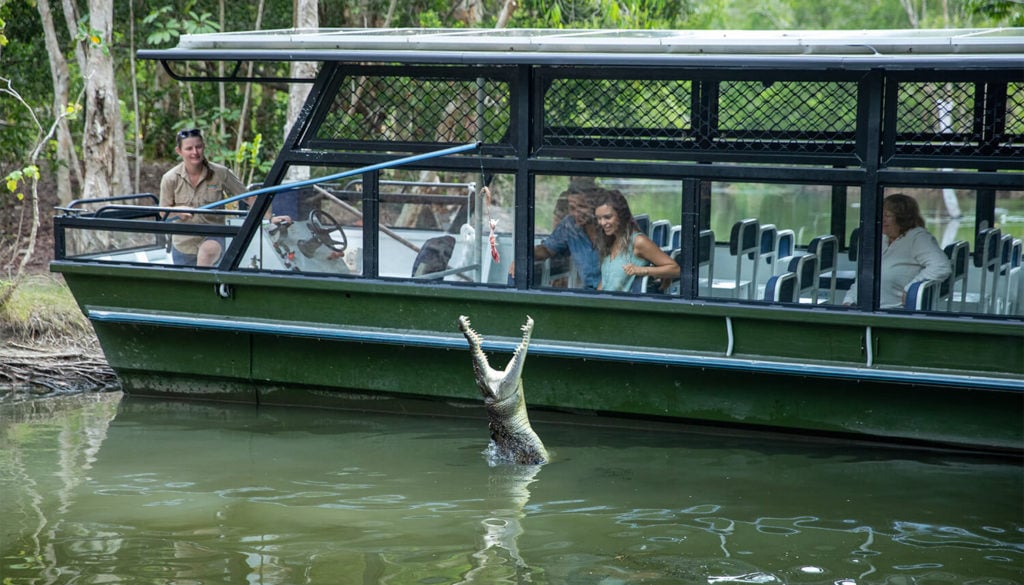 Take your croc-courage up a level with a visit to Hartley's Crocodile Adventures, halfway between Port Douglas and Cairns. Jump on board a boat ride through Hartley's Lagoon, where 19 fully grown crocs cruise the waters and feed metres before you eyes.
Watching the crocs fed is not only thrilling but can also leave you feeling hungry. You don't need to hunt like the croc for your food and instead dine at the onsite Lilies Restaurant overlooking the lagoon.
5pm – Commute back to Cairns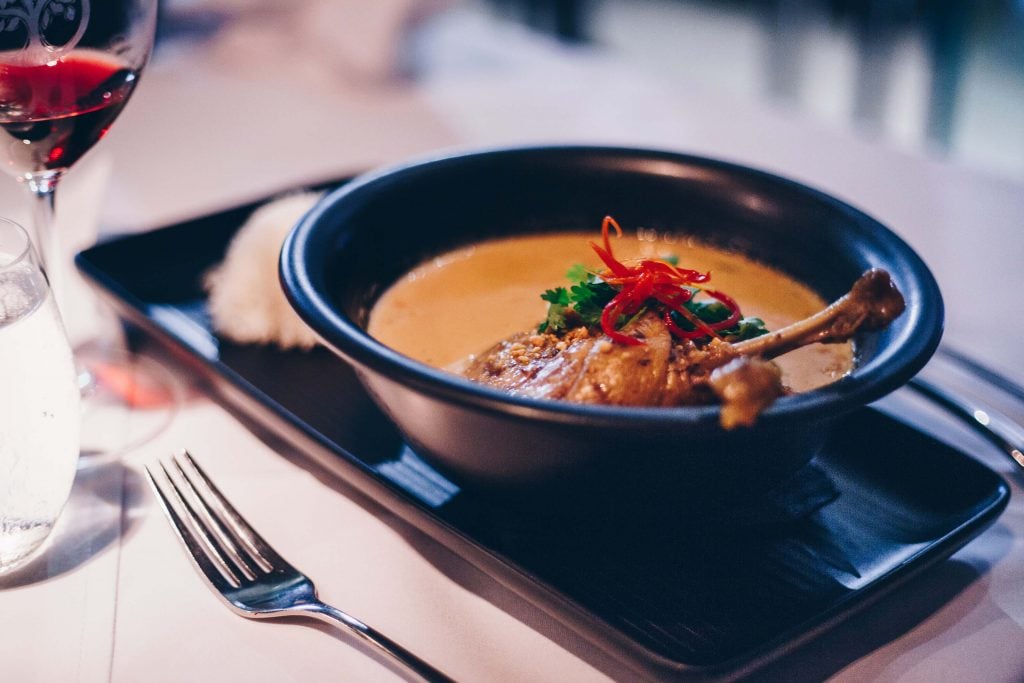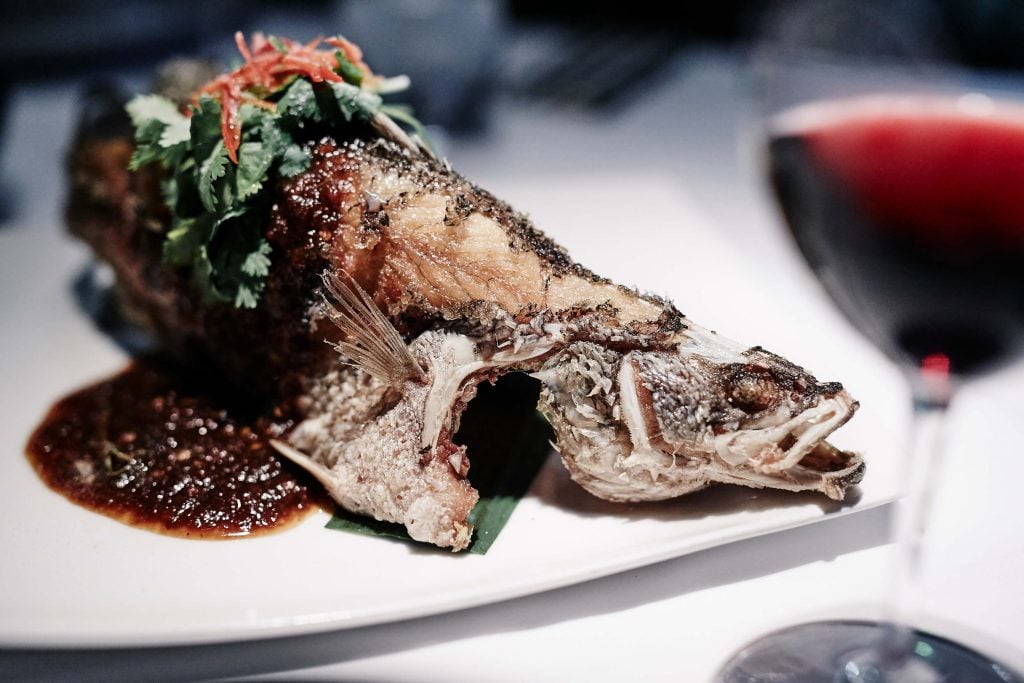 You'll spend the 40 minute drive back to Cairns licking your lips in anticipation for tonight's dinner. This one's for those with a refined palette, with an exotic eastern-flavoured dinner served inside the Reef Hotel Casino at their multi-award winning restaurant, Tamarind. If you've stuffed your stomach with seafood on this trip, sink your fork into their duck curry, with caramelised pumpkin, roasted peanuts, chilli, coriander, with scented rice. It's so good, staff say regular patrons would riot if they ever took it off the menu.
8am – Explore the tropics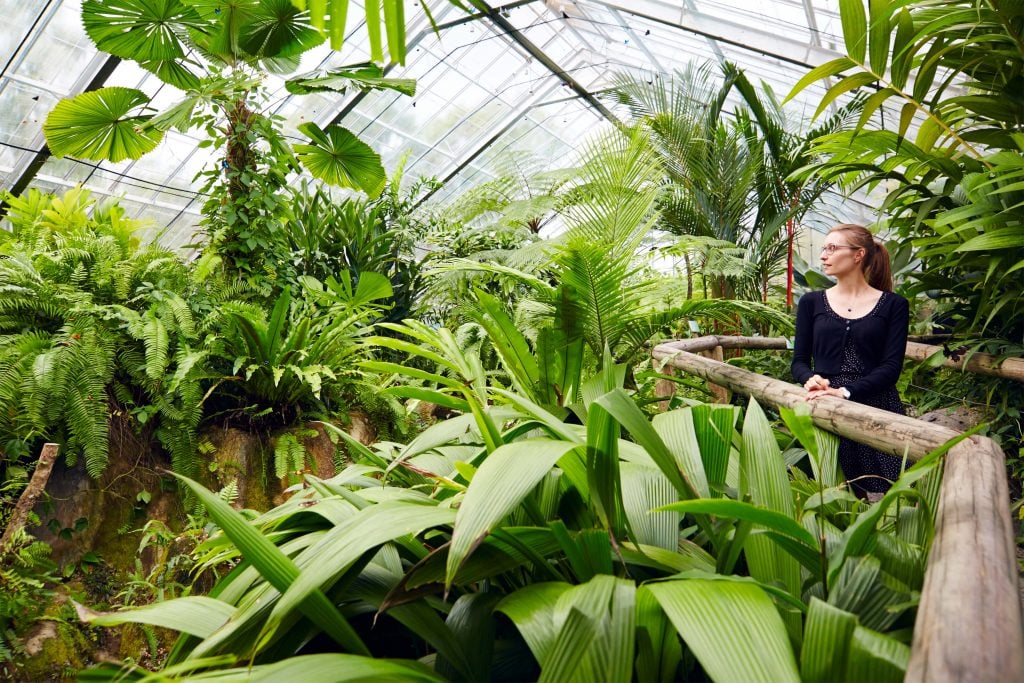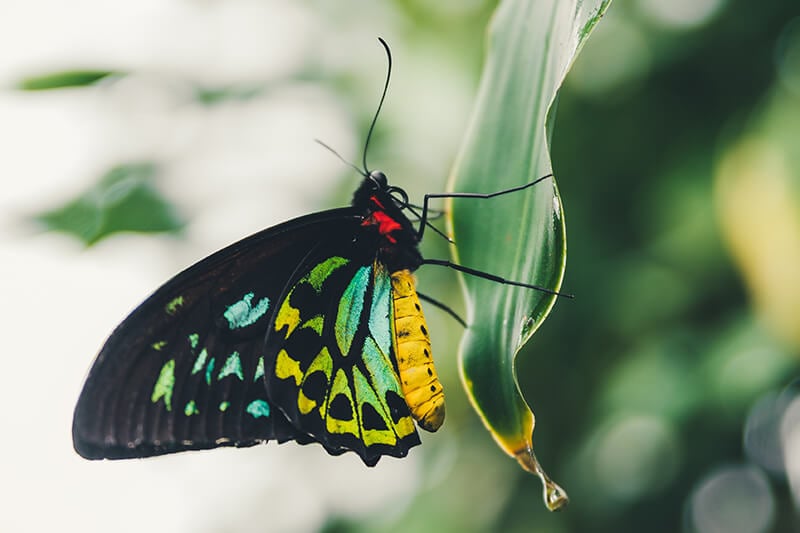 Steer your wheels inland to see the rainforest that's as famous as the reef. A half hour drive is all that stands between you and a fluttery fantasy at the Australian Butterfly Sanctuary in the rainforest village, Kuranda. Wearing the title of the largest butterfly flight aviary in the Southern Hemisphere, you can spend time with over 2,000 butterflies in the peaceful exhibit. Follow your morning zen session with an excursion to Rainforestation Nature Park in Kuranda and say g'day to native animals like dingoes, snakes, and Tasmanian Devils.
2pm – Spend the afternoon in the Tablelands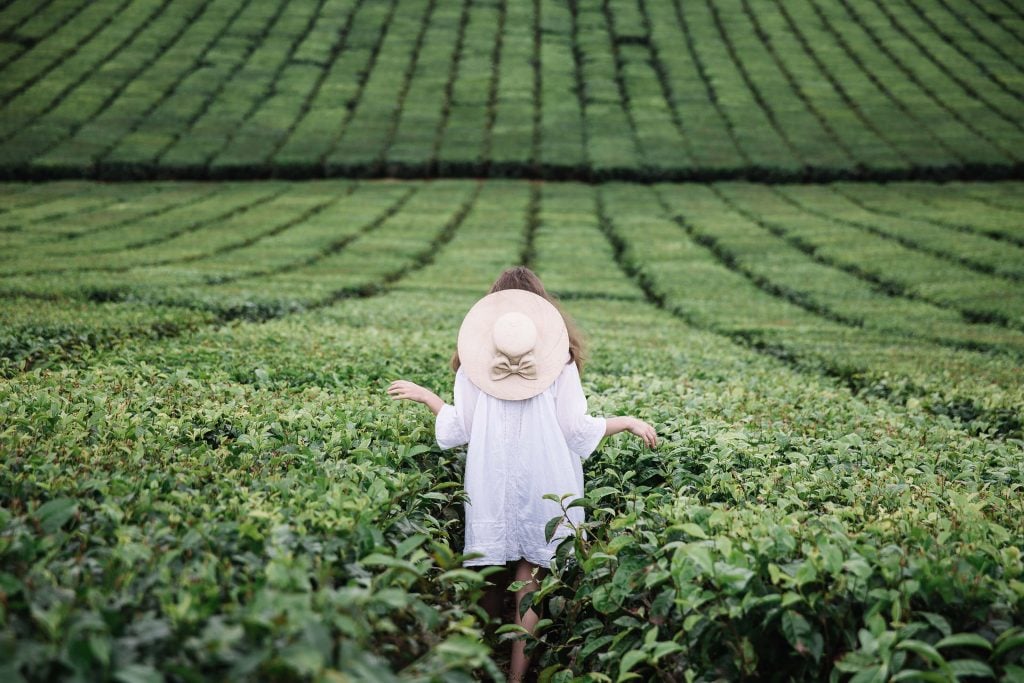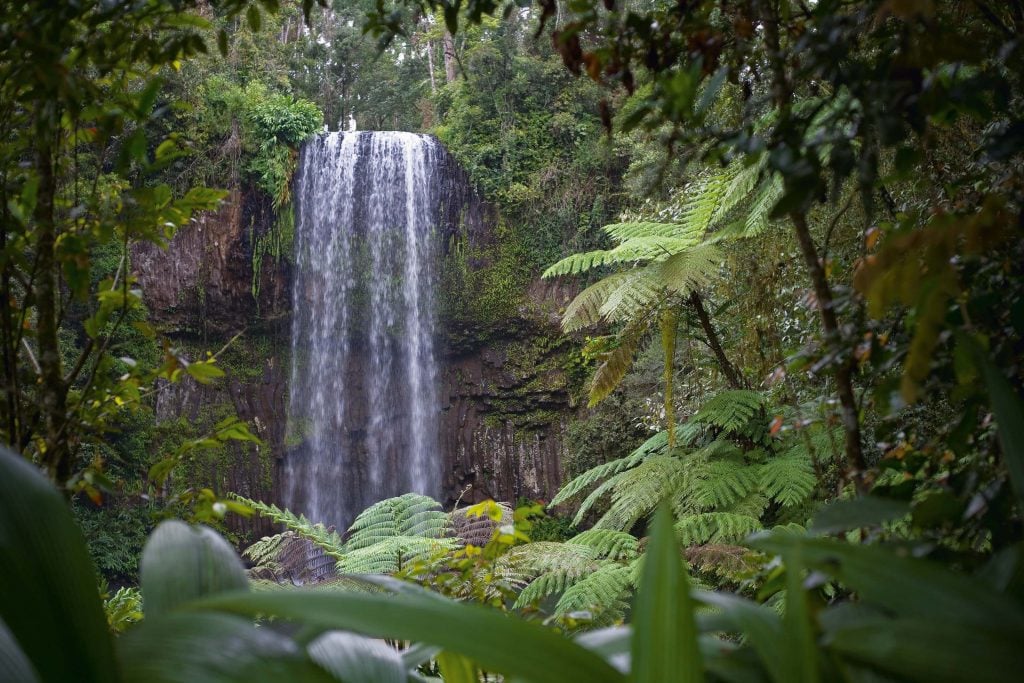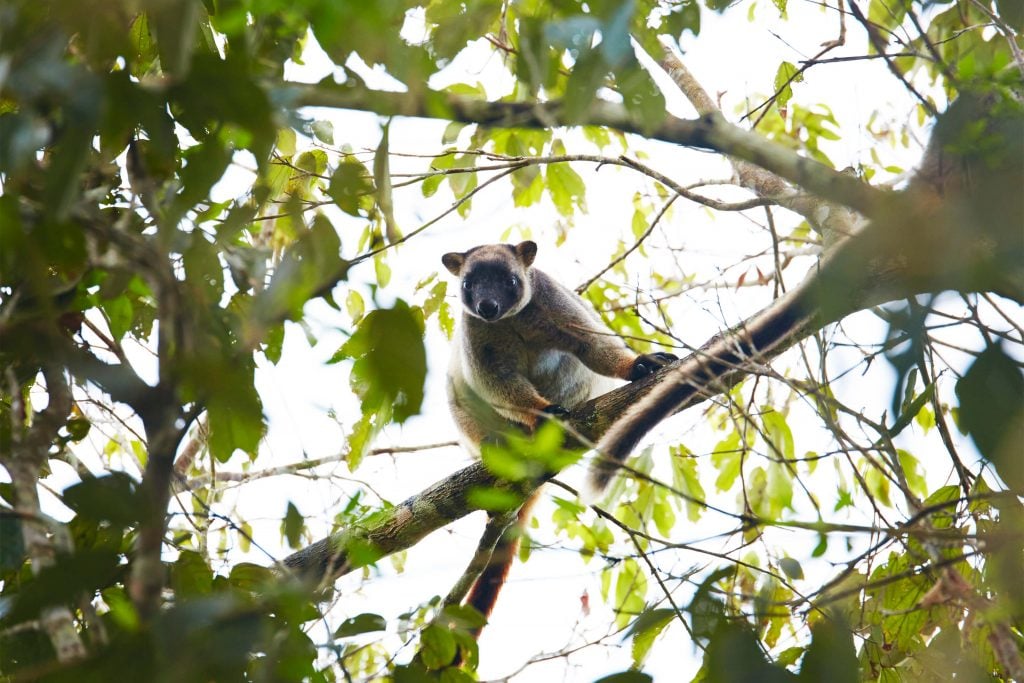 For an afternoon of animal spotting in the wild, head to the hills of the Atherton Tablelands. Famous as a foodie's paradise, you'll find more than a progressive grazing station here, with endless rolling fields of raw and rugged beauty. If you're keen to tick a tree kangaroo of your must-see list, head south to Nerada Tea Plantation where you can often find them swinging between the branches near the Visitor Information Centre.
If rainforest beats reef in your eyes, why not veer off the beaten track and take the waterfall circuit back to Cairns.
6pm – Salt isn't just in the sea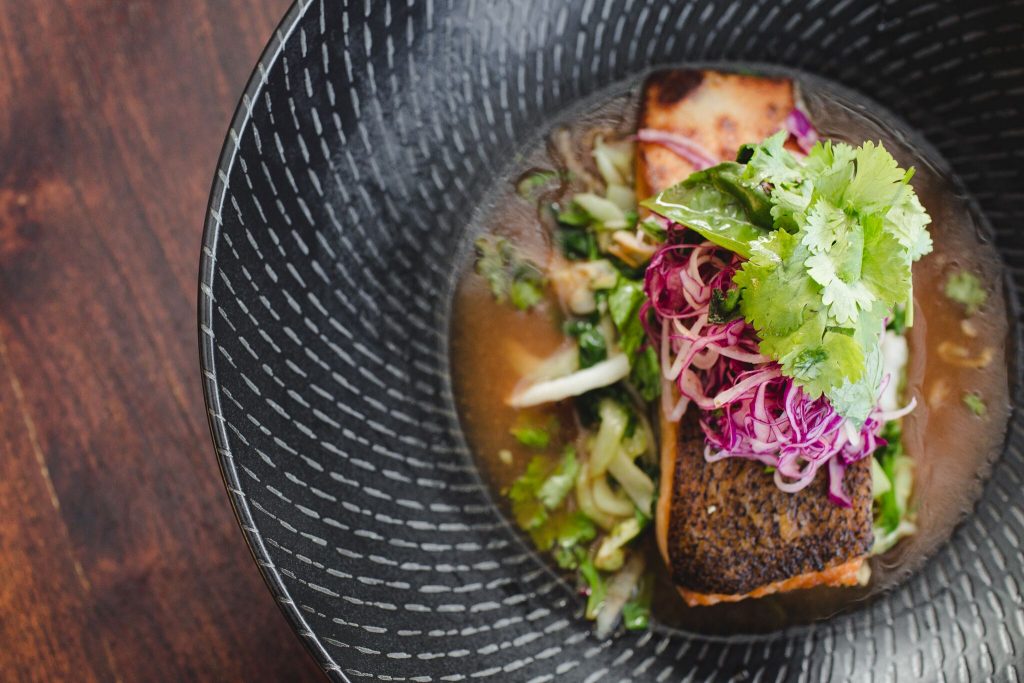 Settle down for dinner at Salt House Cairns, perched on the water's edge of the marina, serving salivating seafood dishes like salmon sashimi, ginger and lime squid, and BBQ tiger prawns. Unwind with a refreshing drink after a big couple of days explore nature in the north, soaking up the beauty of Tropical North Queensland, before you begin planning your next trip to the tropics.