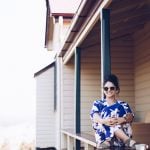 When you want to see Australian natives up close, it pays to visit an animal sanctuary who have perfected up close and personal experiences for more than eight decades, Hartley's Crocodile Adventures.  
Due to the COVID-19 restrictions and the direction of the Australian Government and directive of Queensland Health, entry to Hartley's Crocodile Adventures and our Terms and Conditions of entry are changing daily depending on the directions of the Australian Government and Queensland Health. There are limitations on the number of people in the park and attending wildlife presentations, boat cruises and all other park activities and including our restaurant service and seating. 
Discover this wildlife wonderland with a visit to Hartley's Crocodile Adventures' 15 hectares of natural habitat, just 40 minutes north of Cairns and 25 minutes south of Port Douglas. From enjoying breakfast with the koalas to pole-feeding 4.5 metre crocodiles a visit to this wildlife sanctuary guarantees not just family fun, but every parent's relief in the fact classroom 'show and tell' will be sorted for the year ahead. If you've got little travellers with you, start planning your perfect day out with this guide to Hartley's Crocodile Adventures.  
 Top Tip: pre–book your favourite experiences ahead of time.  
Go behind the scenes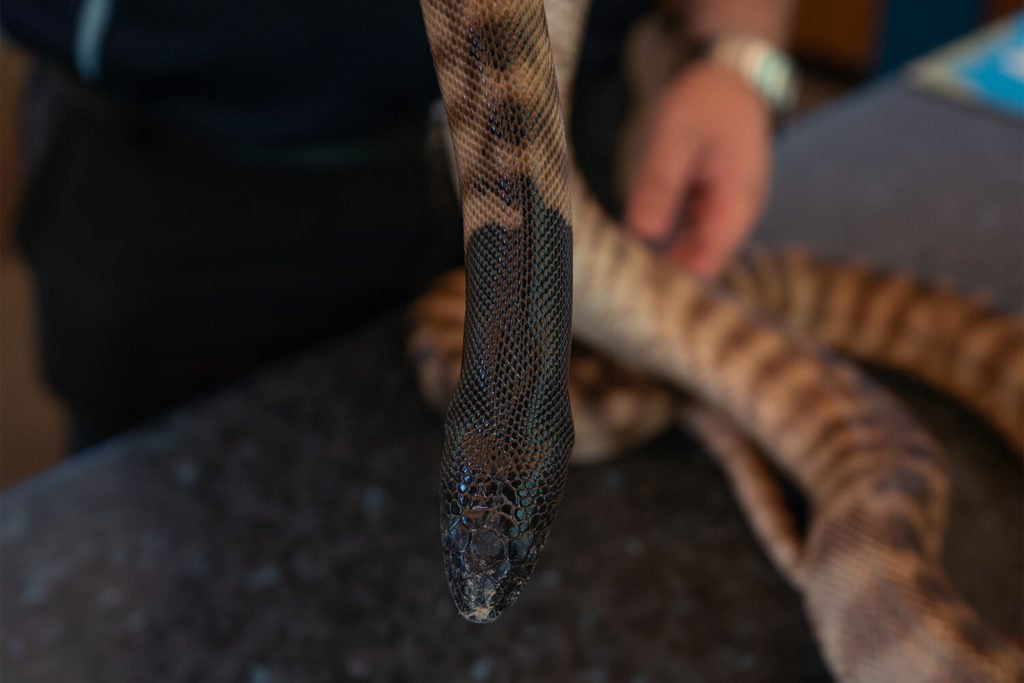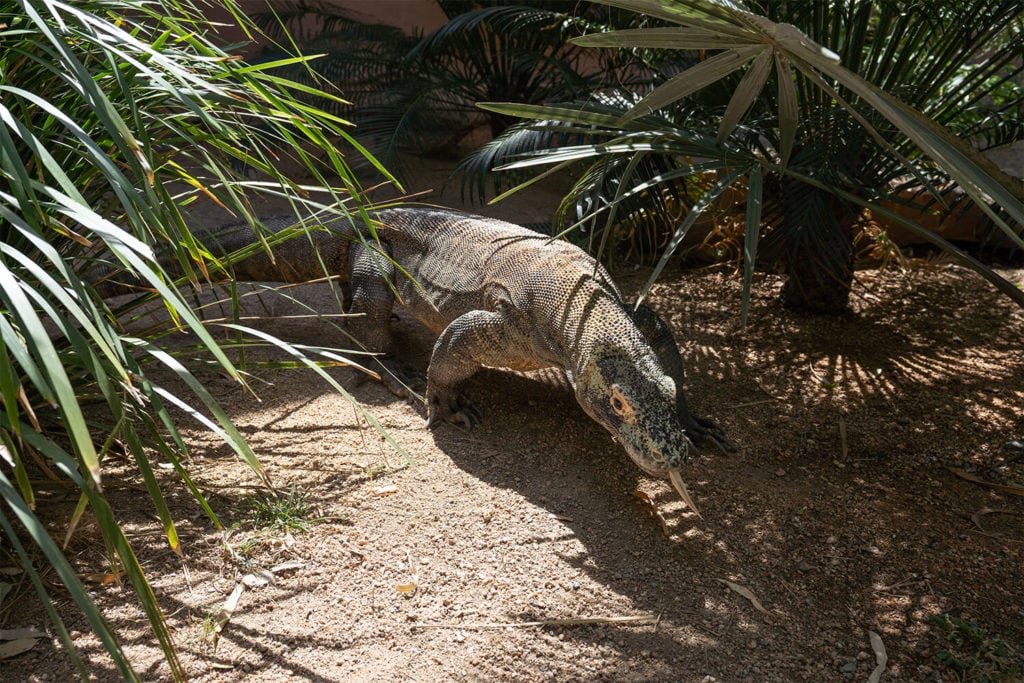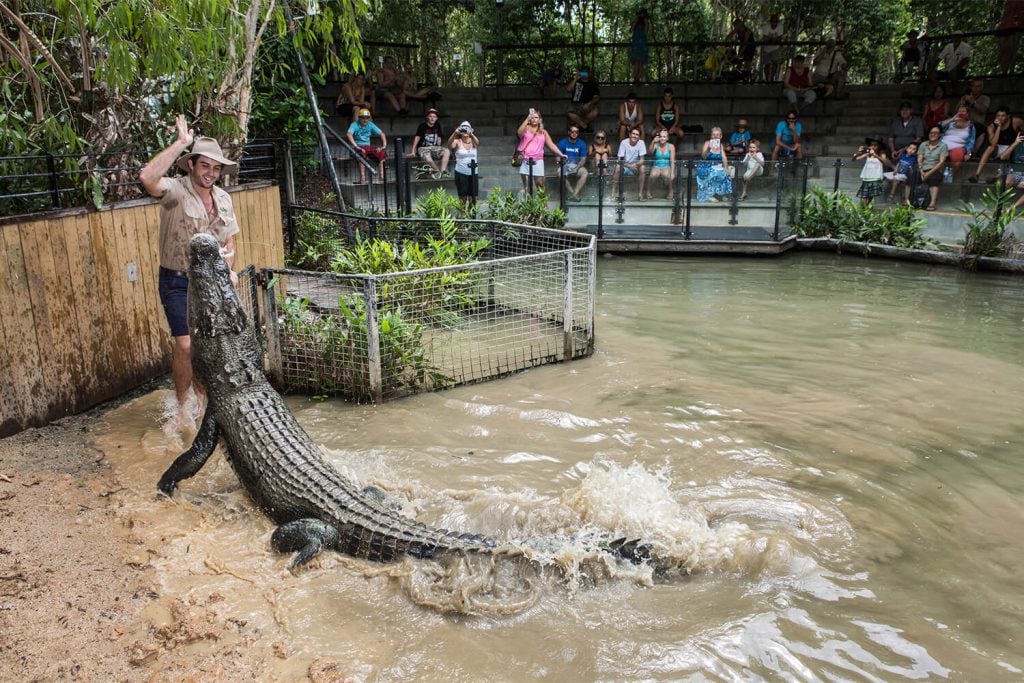 If you take your animal encounters seriously, pre-book a premium wildlife encounter and enjoy a personalised guided tour with one of Hartley's dedicated wildlife keepers.  Along with all the inclusions of a general admission ticket, you'll go behind the scenes and observe Squirrel Gliders in action, feed a frill-neck lizard (or other native lizard species) and watch scarier reptiles like lace monitors and snakes being fed. You'll also meet hand-raised native Australian birds and get to watch one of the keepers serve lunch to a saltwater crocodile, up close. With a maximum group size of six people for most tours, you're guaranteed an uninterrupted view of Hartley's cutest natives and interpretation from one of the wildlife carers.  
If you're visiting as a family, just take note, kids must meet the age limits to join this behind the scenes tour.  
Get a photo with a cute Aussie native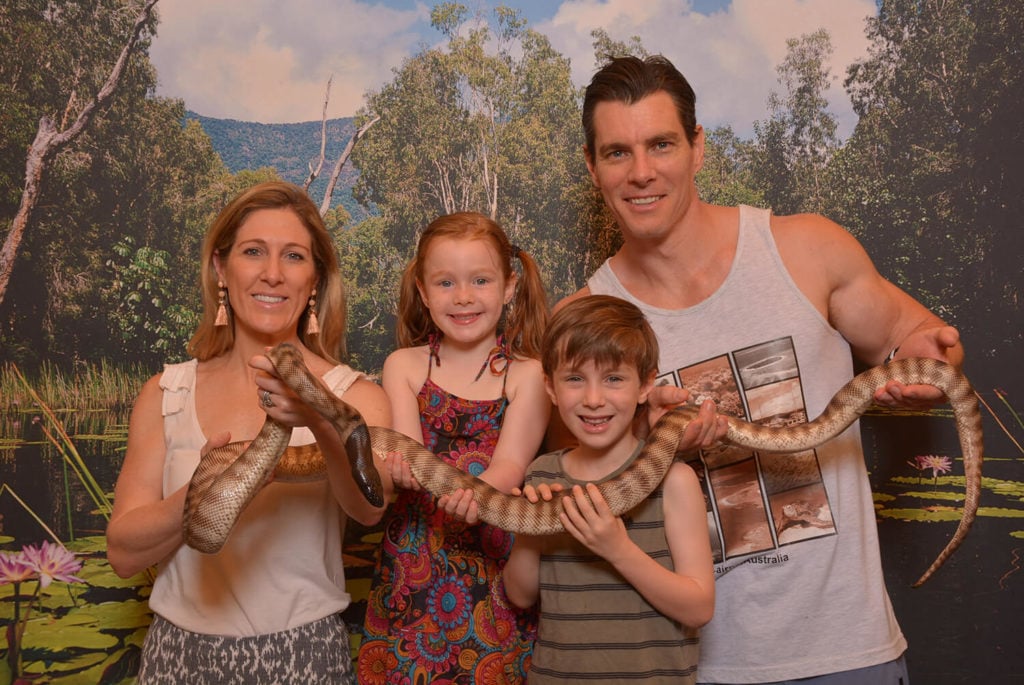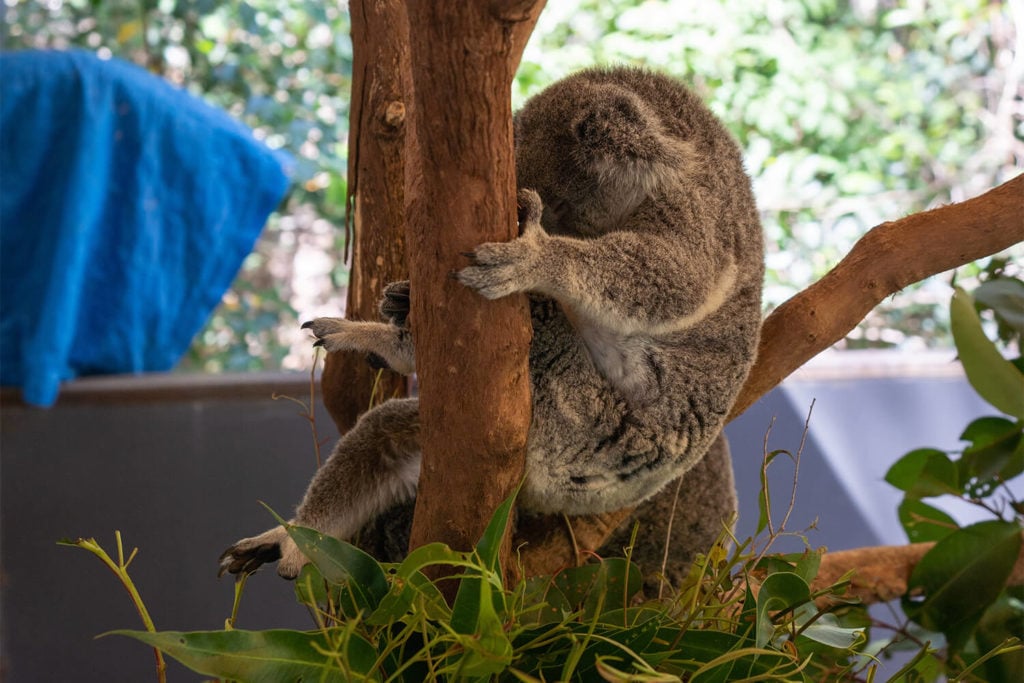 We see your annual family Santa photo and raise you a family photo with a baby crocodile or python. Join the Zootastic Five guided tour, for a photo opportunity with Hartley's famous five faces, and pick up souvenir photos which you can gift as Christmas presents for the whole family. On the tour, you'll get the chance to see koalas up close, feed a cassowary, hold a python, pat a wombat, and handfeed wallabies, all done in an intimate group with a maximum of six participants. 
Note, you'll need to park this experience if you're travelling with children under 10 years, as age restrictions do apply. Luckily, you can get your souvenir photos without joining a tour.
Take a boat cruise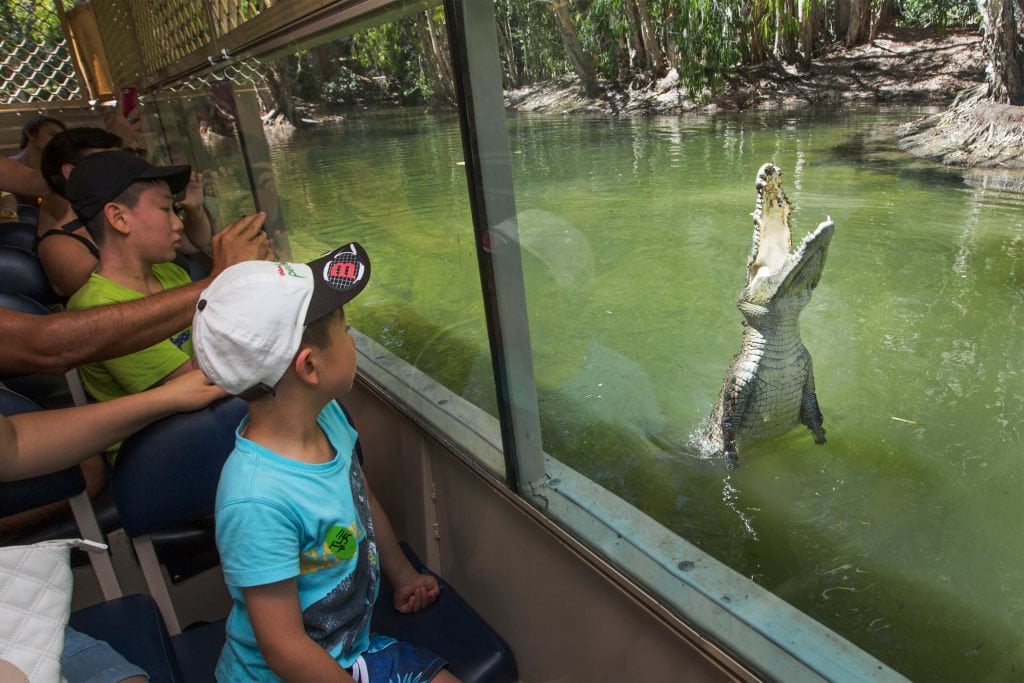 Set your phone's camera settings to slow motion, you'll want to watch your lagoon experience back again as you watch large saltwater crocodiles being pole-fed right before your eyes (don't worry, you'll be protected behind glass). It makes sense to see these apex predators from the water – these prehistoric giants have a reputation as excellent swimmers, capable of holding their breath for up to six hours. On board their custom-made boat, you'll cruise into Hartley's coastal melaleuca wetland and lagoon and your guide will coax them into a show of aerial acrobatics, luring them out with a tasty morsel they'll have to catch first. Every Hartley's admission ticket includes a boat cruise and with regular cruises there is no excuse for missing this crocodile feeding display.   
See kangaroos and wallabies up close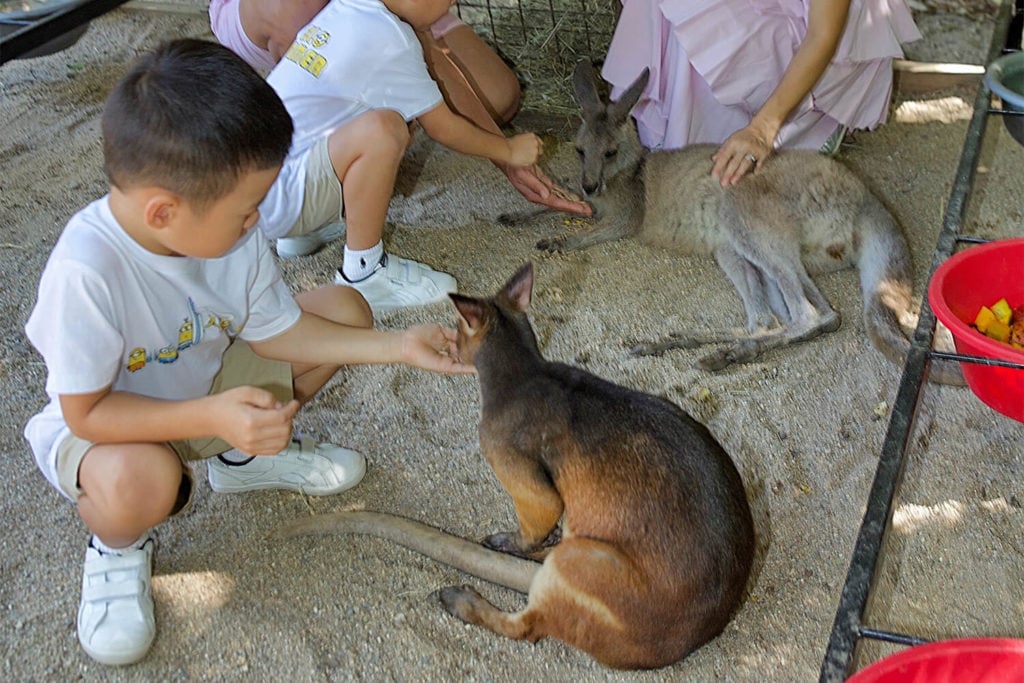 For a real-life science lesson, take a wander along Gondwana Gateway. This interactive exhibit explains why Australia's native animals are so different to the rest of the world's animals and have evolved into what we see today. Get up close and personal with kangaroos and wallabies, while learning how our Australian natives have adapted to our climate and habitat today.   
Catch one (or all) of the educational wildlife presentations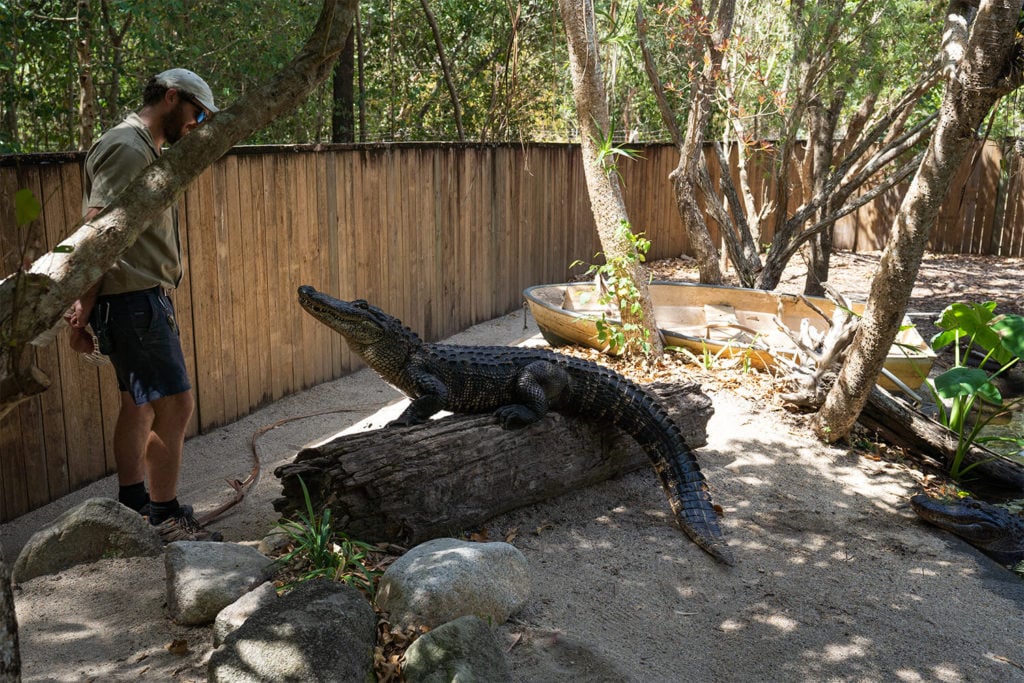 Plan your day around the park's daily schedule, which includes an 11am Crocodile Feeding, 2pm Snake Show and 3pm Crocodile Attack Show (and more). For the signature Hartley's experience, do not miss the freshwater crocodile feeding (please note, this not available in winter months). This daily tour gives guests the chance to feed freshies from the safety of a purpose-built feeding platform. In between shows, stretch the legs by wandering the park's 2500 metres of concrete pathways, timber boardwalks and gravel tracks to see some of the parks feathered friends who fly freely here. 
Play on the new adventure playground
If you need to burn off more energy before the car ride home, make tracks to Hartley's brand-new adventure playground.  
The littlies can enjoy the new Adventure Playground 'Slither N Slide' swings (including an accessible swing), monkey bars, slide and wall climb and plenty of room to run around and burn off some energy.  Also check out the latest addition from Gondwana, near the 'Gallery of Living Art'.