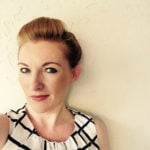 Surrounded by pristine turquoise waters that will make you question whether you're in a dream, discover the true meaning of tropical oasis at the exclusive and ultra-luxurious, Lizard Island.
What's not to love about a luxury tropical island? Blue skies and bluer seas smack bang in the middle of nowhere; white sand, swaying palms and a drink in your hand (with a fancy little umbrella, of course) – it does exactly what it says on the packet: instant Rancho Relaxo. With expectations of island staff shouting 'Da plane Boss, da plane!", arriving on Lizard Island by seaplane – 200km northeast of Cairns – absolutely lives up to the fantasy: a spectacular haven of seclusion, indulgence, and ultimate luxury and relaxation.
Lizard Island is a National Park covering approximately 1013ha, the highest peak being Cooks Look at 359m. Those in search of real escape voyage from all corners of the earth to experience this rare and remarkable adventure in a virtually untouched part of the Great Barrier Reef. With freedom, breathtaking views and countless tropical delights, this exotic destination is, quite simply, paradise.
Shrouded with tropical palms and deserted sandy shores, the ultra-exclusive Lizard Island Resort is situated right on the world famous Great Barrier Reef. Accommodation consists of villas and beachfront suites that overlook magnificent sandy beaches and native gardens. The diving is the best in the world, and there are no day-trippers to clatter past, just attentive service, heaped plates of tropical fruit and freshly cooked seafood, the soft breeze on your veranda, absolute quiet, champagne, and each other. Basically, Lizard Island Resort is nirvana. Once you have experienced Lizard Island, you will see why it is truly like nowhere else on Earth.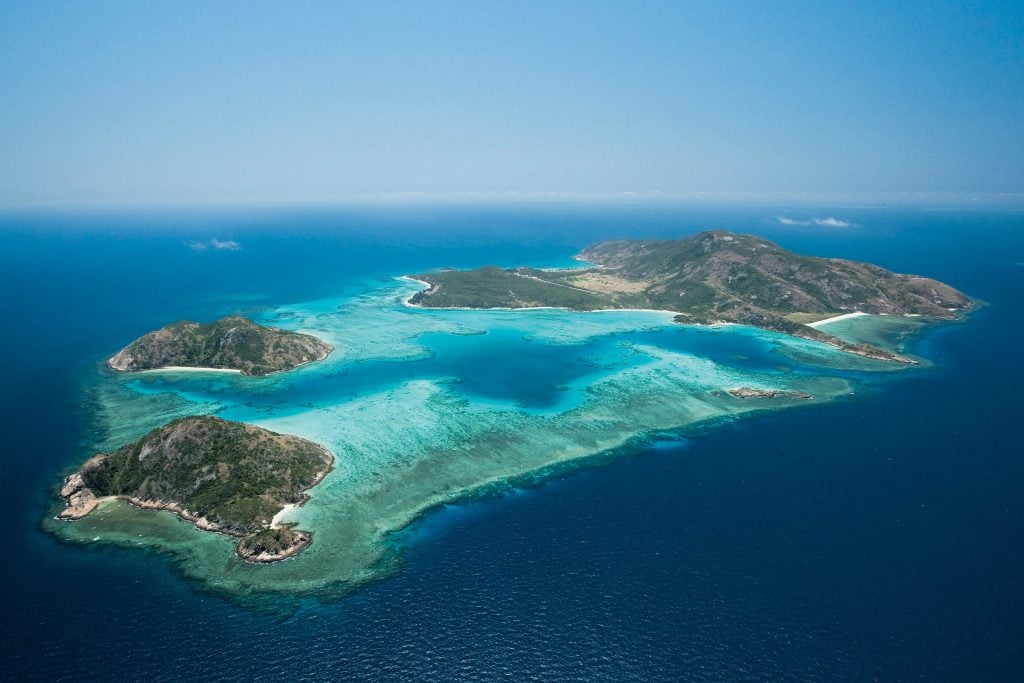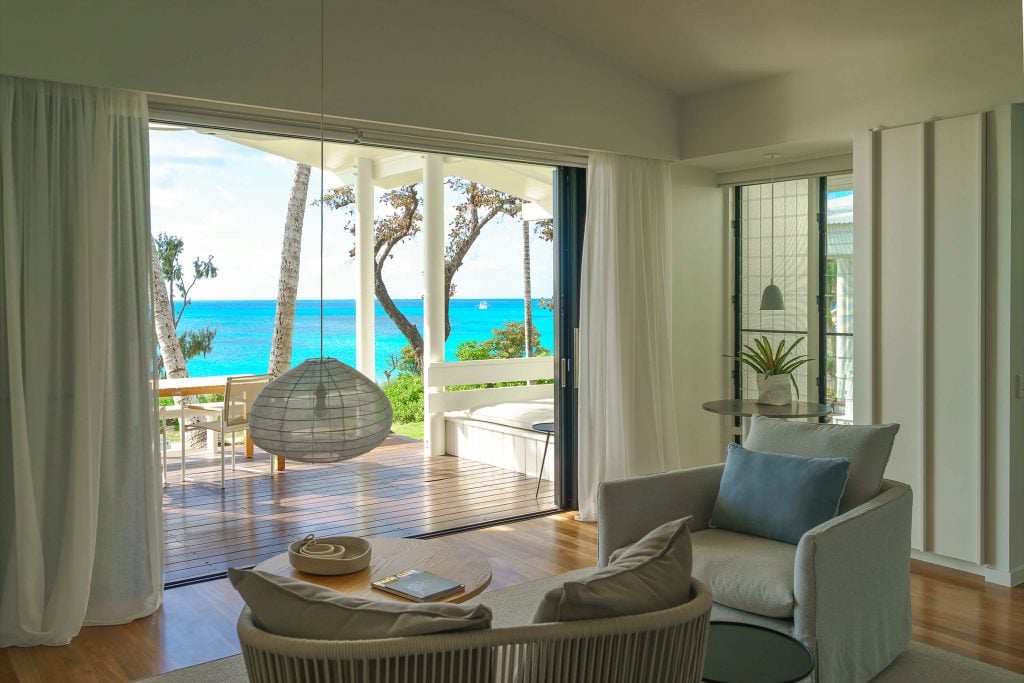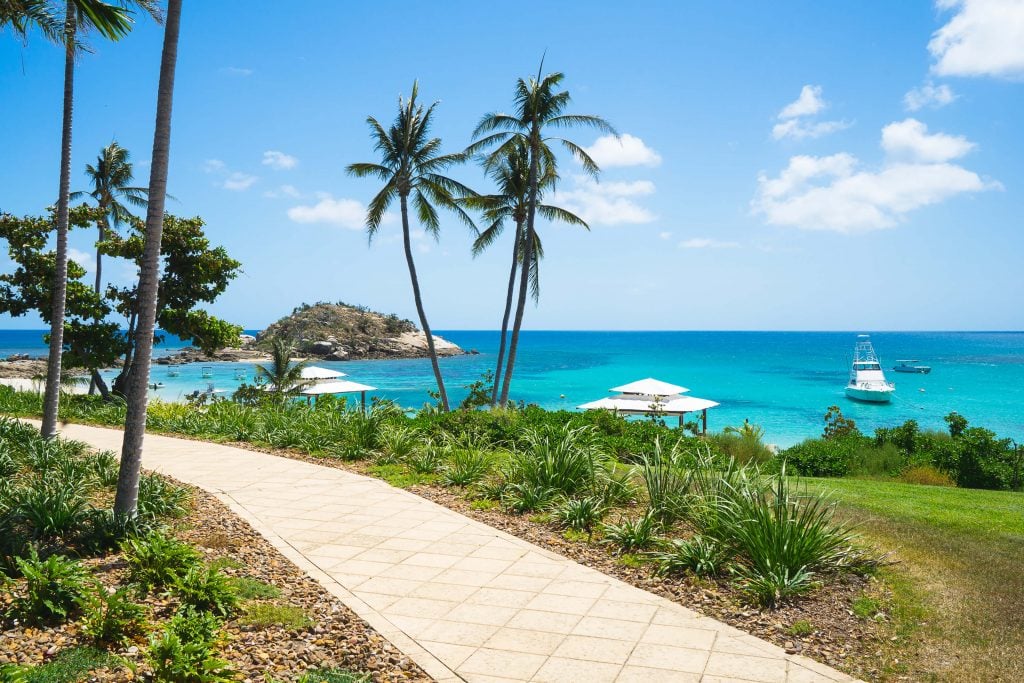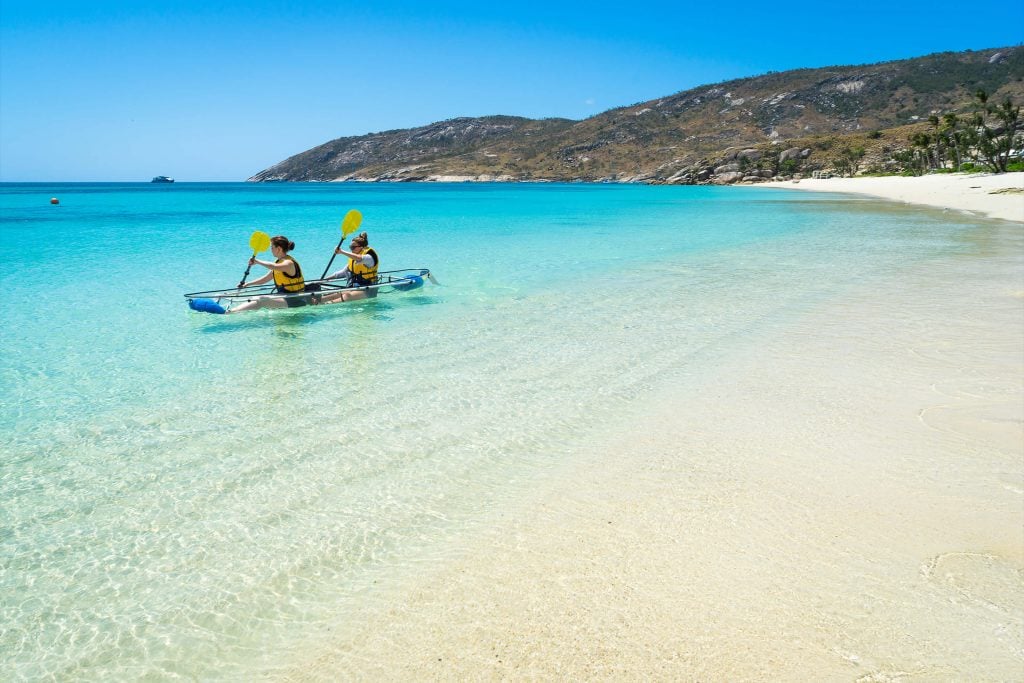 Lizard Island is renowned for its diving. 50 minutes from Lizard Island is the world-famous dive site, the Cod Hole, on the northern tip of Ribbon Reef. Divers get to experience interaction with friendly grey reef sharks, schooling sweetlips and a dazzling array of tropical reef fish, as well as coming face to face with the site's namesake, a massive yet curious Potato Cod swimming right up to inspect you with child-like curiosity.
Somewhat like the curious cod, make your way over to The Lizard Island Research Station – a coral reef research facility, owned and operated by the Australian Museum. It attracts researchers from all around the world, and more than 1,200 scientific publications have been produced by Australian and international researchers since the station's inception in 1973. The Lizard Island Research Station is internationally recognised as the major island-based research facility on the Great Barrier Reef, and guests at Lizard Island can tour the facility for an exclusive behind-the-scenes vantage point of top environmental research in the world.
While you're on the learning bandwagon, you may wonder how Lizard Island got its name – in a word, goannas. This isn't a Spielberg movie featuring rogue reptiles with an agenda, however on Lizard Island, goannas can be found almost everywhere, and were so common when James Cook first landed that it didn't take him long to name the island after them. The area is also thriving with marine life and was a sacred place used for harvesting shellfish, turtles, dugongs and fish by the local Dingaal Aboriginal people.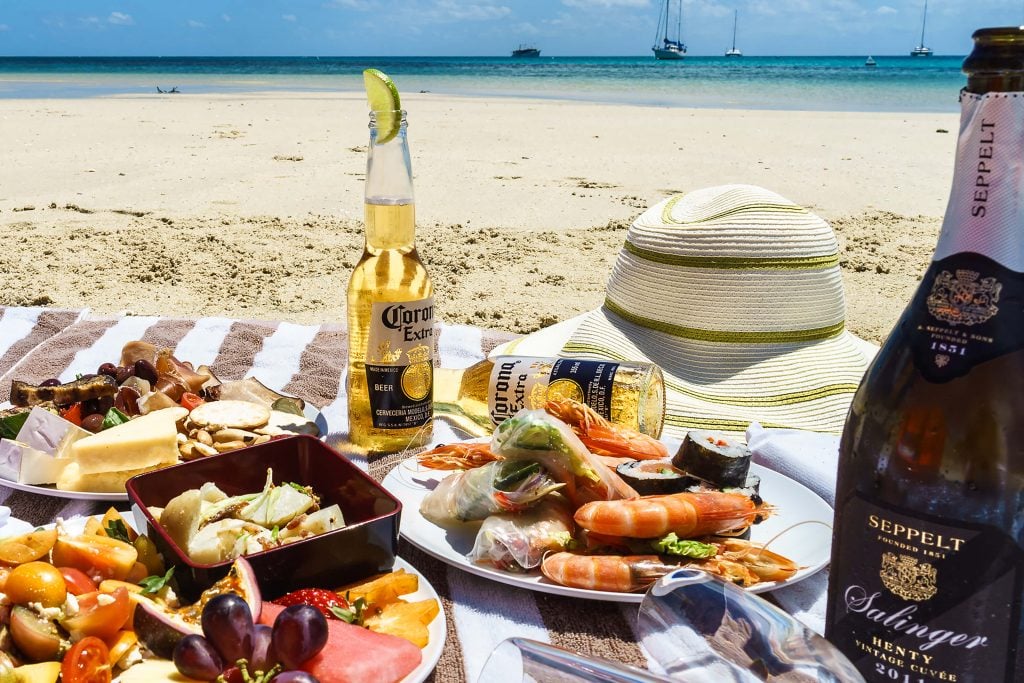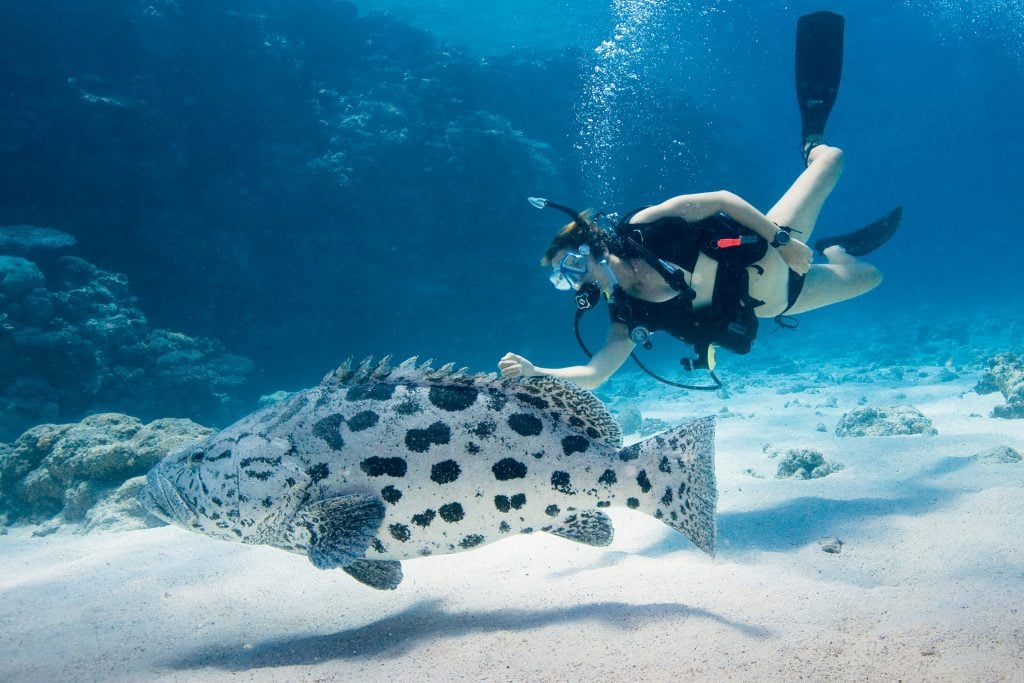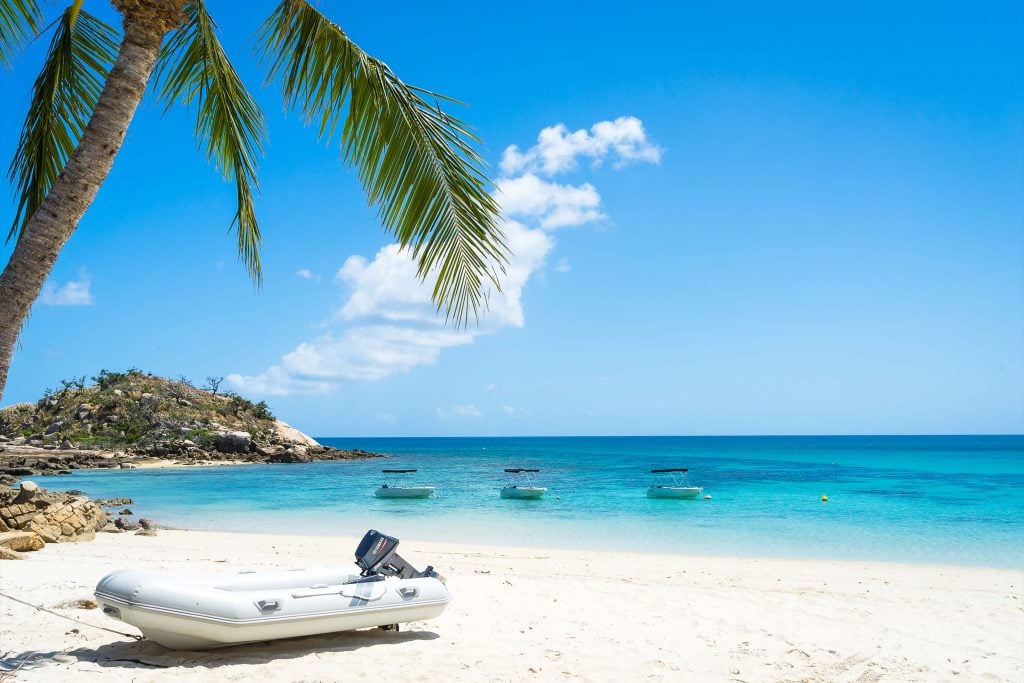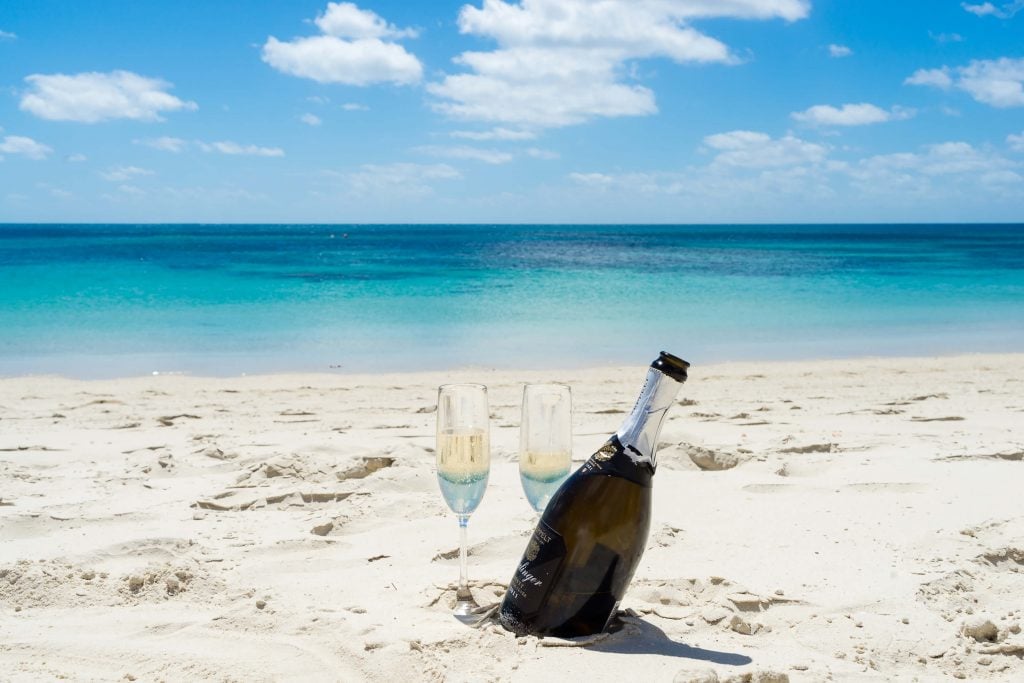 History tells us that when Captain James Cook anchored in one of the island's bays, he was astounded to see his ship was on a coral reef and had somehow not become grounded. Cook climbed to the top of the hill now known as Cook's Look where he surveyed a suitable passage away from the island and off the treacherous yet beautiful Great Barrier Reef. Visitors can hike in the footsteps of Captain Cook to the highest point on the island and take in the panoramic views that can only be enjoyed from this vantage point.
Unleash your Robinson Crusoe, except where someone else thoughtfully harvests and packs a bounty of earthly delights for you. With 24 beaches to choose from, guests at Lizard Island Resort can create their own picnic basket and take a 'dinghy' (aka luxury speedboat) to one of the 24 pearly white secluded beaches for a day of complete privacy of dining and diving.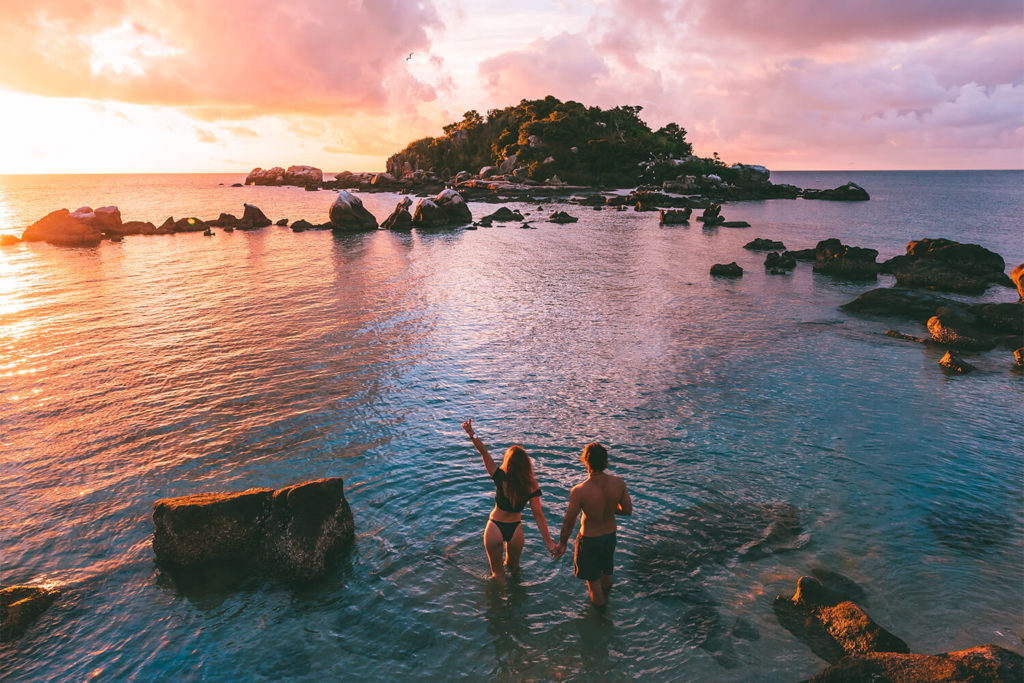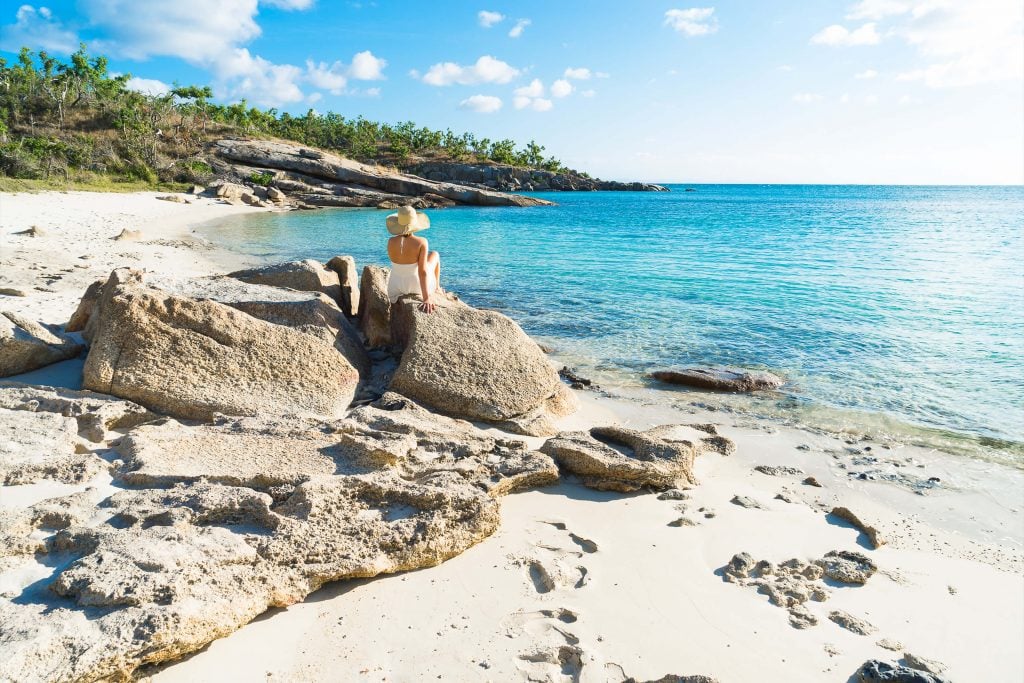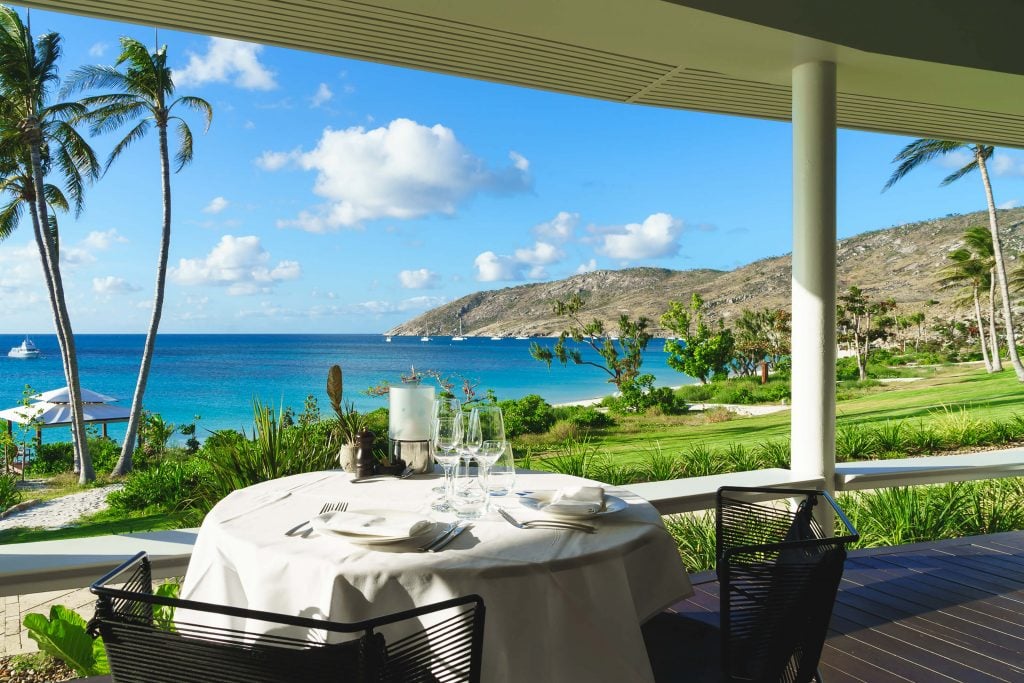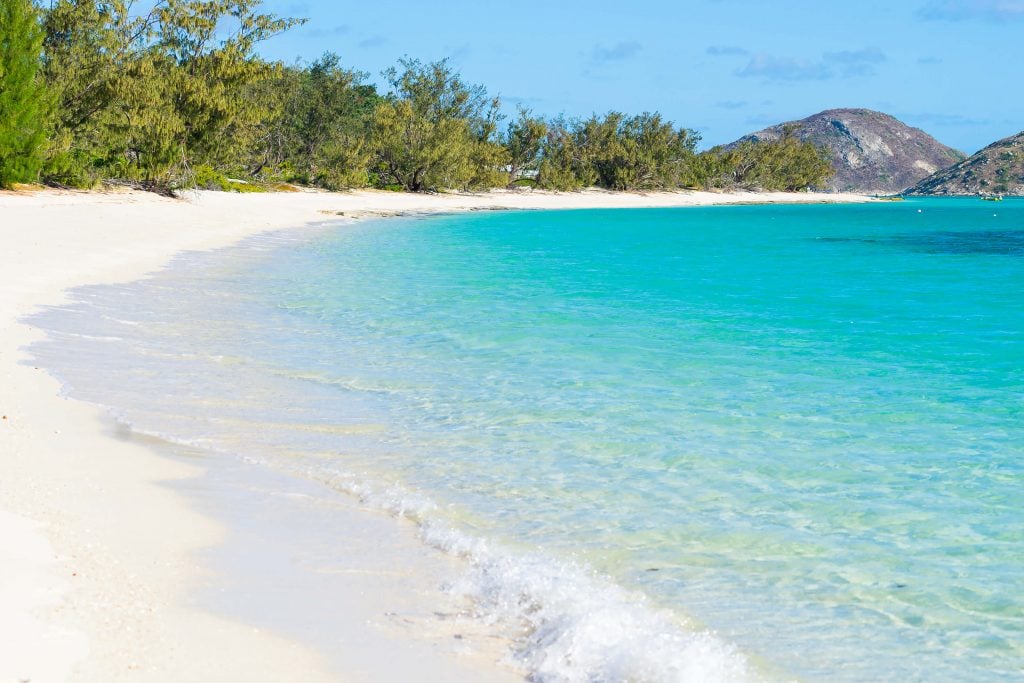 Where the words 'no reception' may terrify some, Lizard Island embraces the digital detox concept with luxurious aplomb. With limited internet on the island and no phone reception, visitors can truly disconnect from the hustle and bustle of everyday life and connect with people and the tranquil surrounds during the stay. The Essentia Day Spa is a sanctuary where you can rebalance, relax, and rejuvenate with personalised spa experiences with exclusive La Biosthetique skincare. You'll also have the option of meditation, yoga or pilates classes if you need a little more guidance, all matched by culinary creations of fresh and whole foods, with produce sourced as locally as possible.
With the beach at the doorstep of your secluded suite and hiking trails just metres away, you'll come away from Lizard Island feeling relaxed, refreshed, inspired and luxed out, with more perspective on life back in the real world.