Have you ever dreamed of scuba diving the Great Barrier Reef? Just imagine sinking down into the warm waters, exploring coral gardens and seeing this wondrous world through the eyes of a fish. Learning to scuba dive is easy and is your passport to a brave new world. Here are answers to some frequently asked questions about learning to Scuba Dive.
Can anyone scuba dive?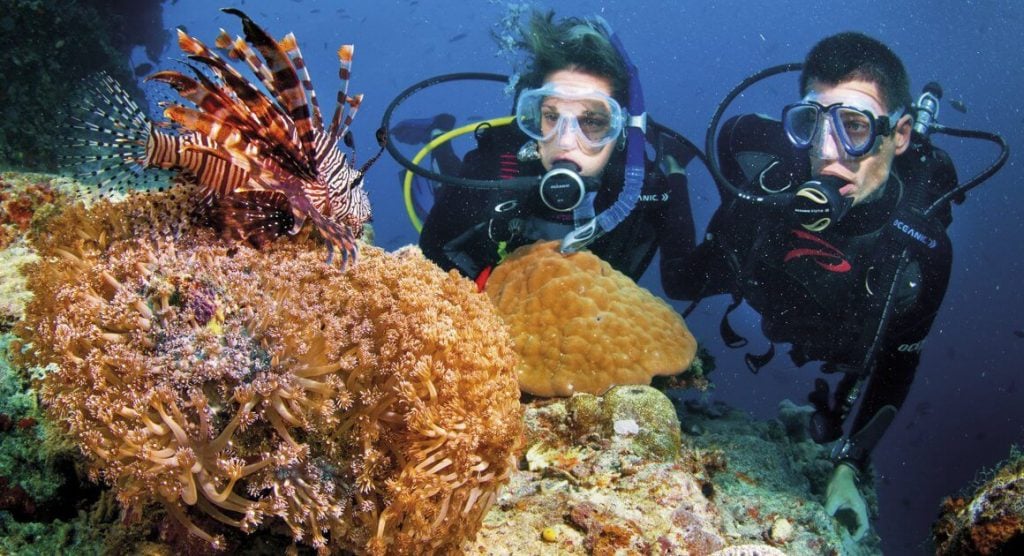 Most people who can swim can scuba dive. There are some health conditions which will preclude you from diving, being heart and lung problems, asthma, diabetes and pregnancy. You will need to complete a dive medical, prior to diving and in Australia, you need to be 12 years of age or over to learn to dive. These regulations are in place to ensure your safety in the water.
Is scuba diving hard?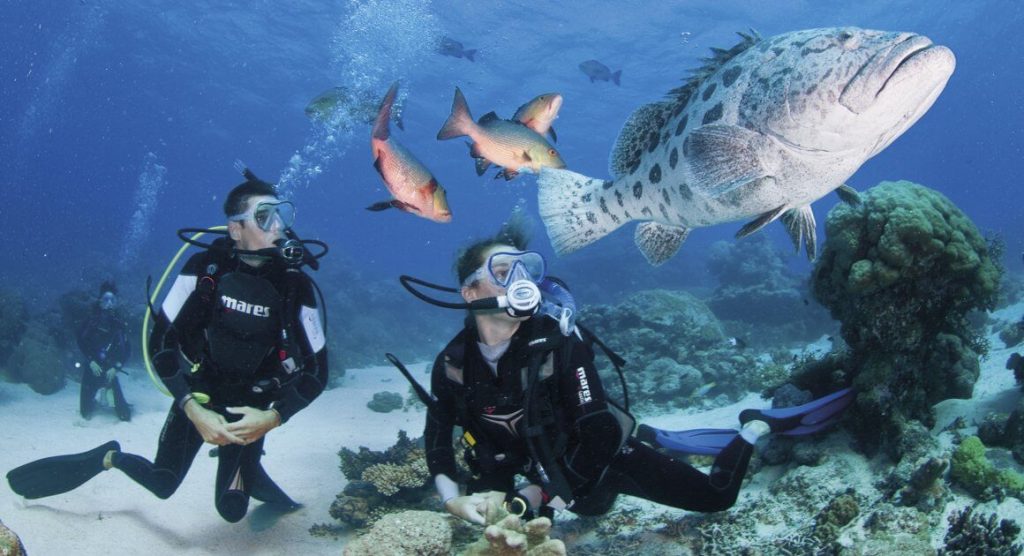 Not at all! In fact, scuba diving is one of the most graceful things you can do (yes fellas, even you!). Unshackled from the confines of gravity and land, you splash down into the deep blue. You are weightless. With bubbles rising above, you descend to explore a destination full of amazing marine creatures and colourful corals. For however long your air supply lasts, you dance amongst the fish, an active, vibrant being. Diving is like underwater ballet without the tutu!
Can I try it out first?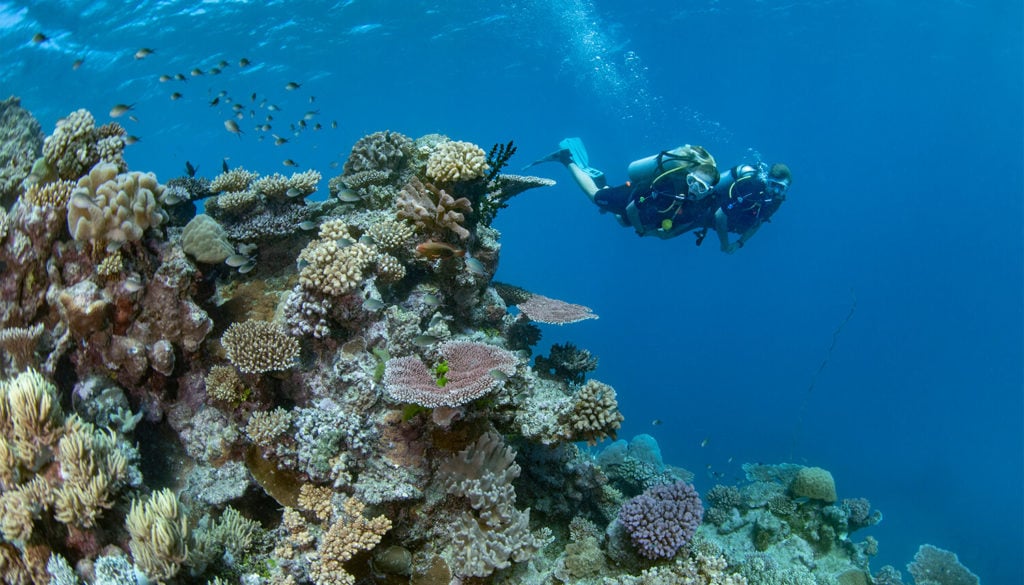 Yes, absolutely! Introductory diving is exactly that. It's your chance to try a scuba dive before committing to a fully certified dive course. Most Cairns reef day tour boats offer introductory diving. No experience is necessary. Introductory dives generally go no deeper than 10m and you'll have a professional dive guide with you the entire time. The dive instructor is quite literally in some cases holding your hand. All training, instruction and equipment is provided. All you have to do is release your inhibitions, relax and enjoy. Believe me,  you'll never forget the first time you breathe underwater – it's amazing!
Where is the best place to learn to dive?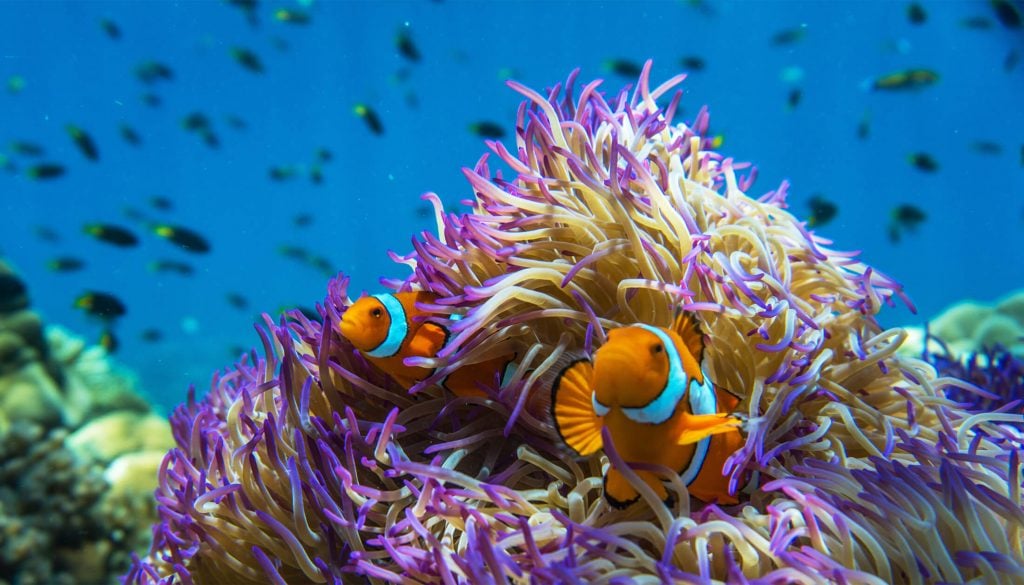 Cairns is one of the best places to learn to dive in the world. Why? It's the closest port to the Great Barrier Reef. As well as offering outstanding dive sites, its home to some of the world's finest and most experienced dive operators and in this industry, experience counts.
More than 150,000 people have learned to scuba dive in Cairns, becoming accredited through either the internationally recognised PADI or SSI systems.
How long does it take?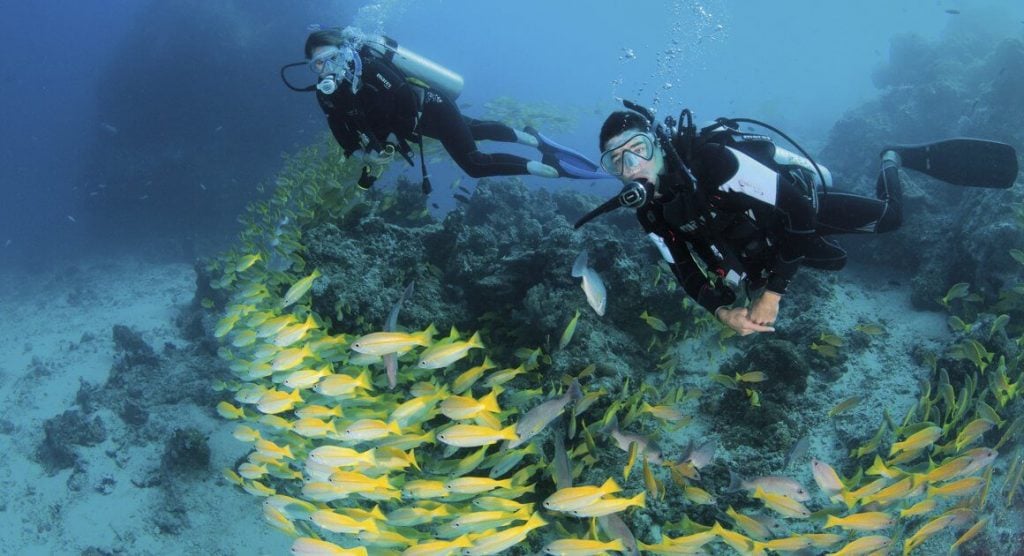 Open Water Dive Courses take 4 to 5 days to complete and include 2 days of classroom theory. If you want, the theory can be completed online, ahead of time. All learn to dive courses include the training dives required to complete your certification and some fun dives as a certified diver. Complete your course on a liveaboard boat or on day trips.
Jacques-Yves Cousteau once said 'the sea, once it casts its spell, holds one in its net of wonder forever'. We agree! Let the sea and its sparkling Great Barrier Reef capture you. You won't regret it and you may just end up with a splendid new hobby.