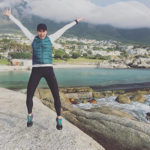 While most people come to the Great Barrier Reef for postcard-perfect swimming, snorkelling or scuba diving in the real-life World Heritage-listed aquarium, there's plenty of ways to experience the reef and not all involve getting wet. Choose your own Tropical North Queensland reef adventure with this adrenaline scale ranging from sunset sails to vistas served at speeds of up to 200km per hour.
1. Dive, eat, sleep, repeat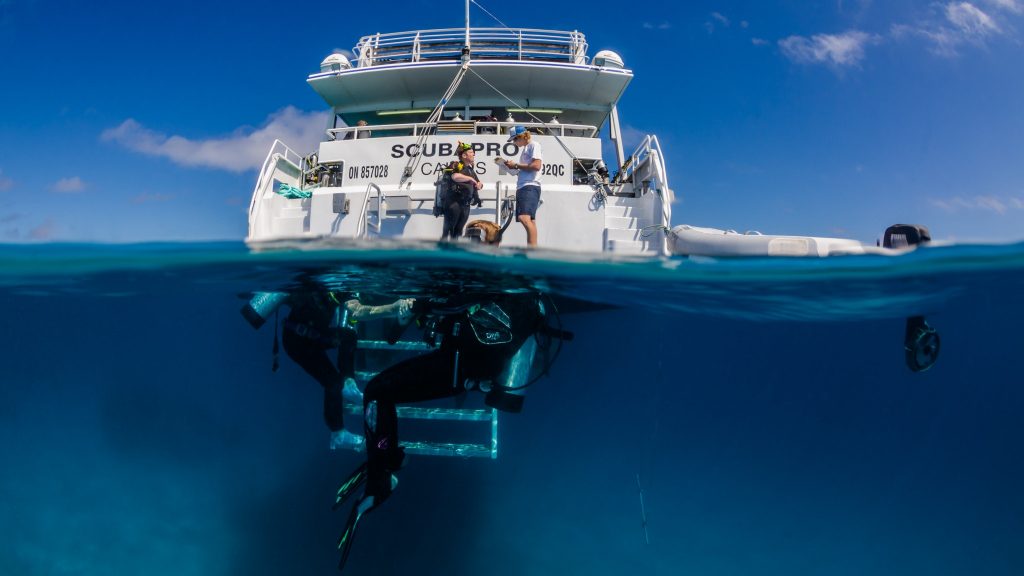 When you have over 1,500 species of fish and 400 types of coral to ogle, you'll need more than one dive to find Nemo and his friends during your visit to the Great Barrier Reef.
Book a liveaboard experience with an operator such as Pro Dive, and cut down your commute time between dives, with up to 11 dives over three days and two nights on the reef. If you're newly certified, it's the perfect opportunity to refine your skills with certified instructors on hand to help guide you each dive.
2. Meet sharks in the dark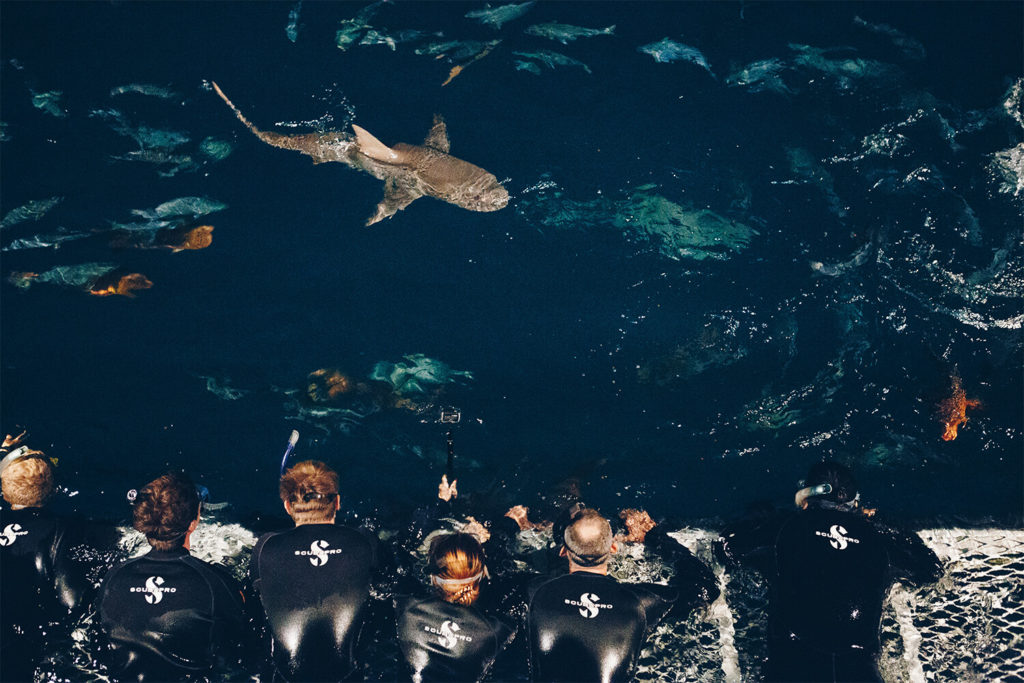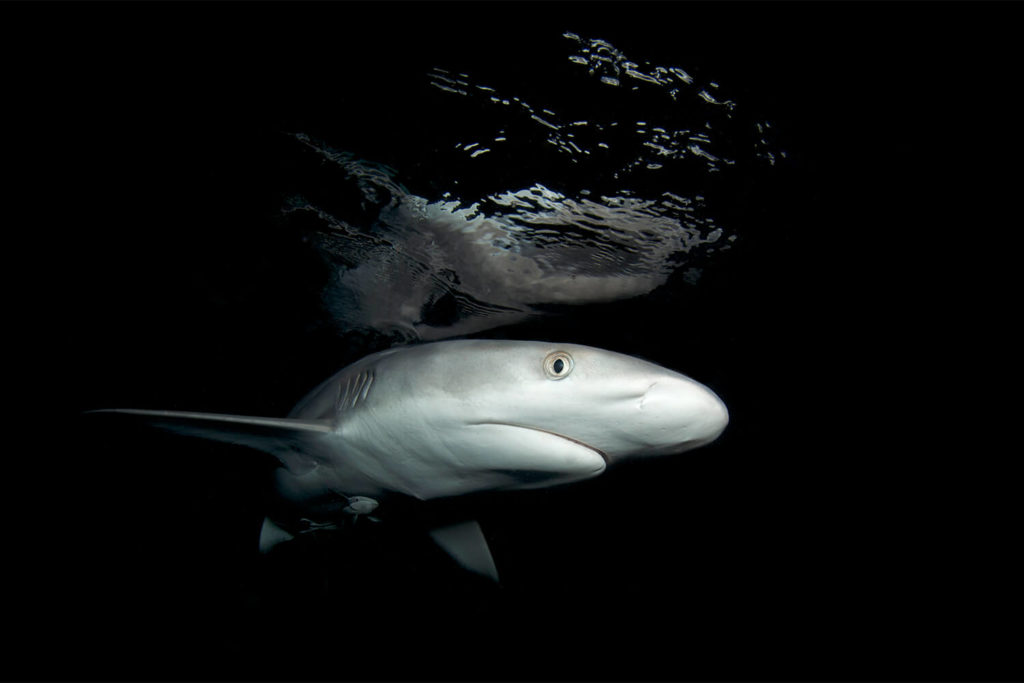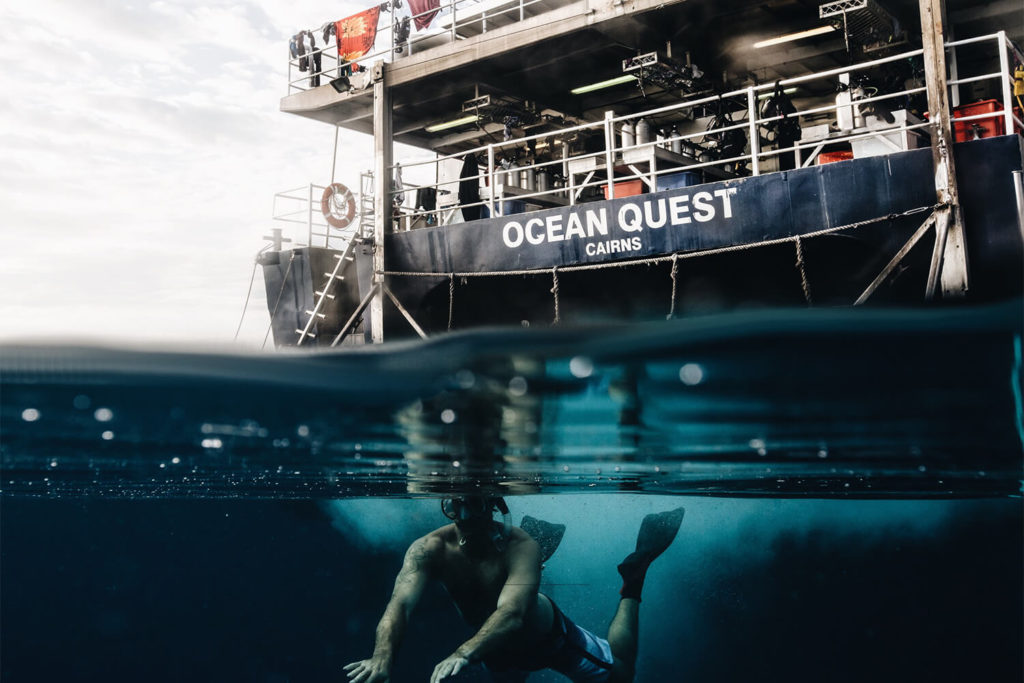 While technicolour fish and coral may be on your list of things to spot during a night dive, you'll want to prepare for the main attraction as a shiver of reef sharks surround your liveaboard vessel with Divers Den.
Experienced divers are invited to suit up and plunge into the ultimate close encounter, while others can enjoy the action from the boat deck or floating on the water's surface with a snorkel and mask.
3. Get a dreamy dose of sand cay action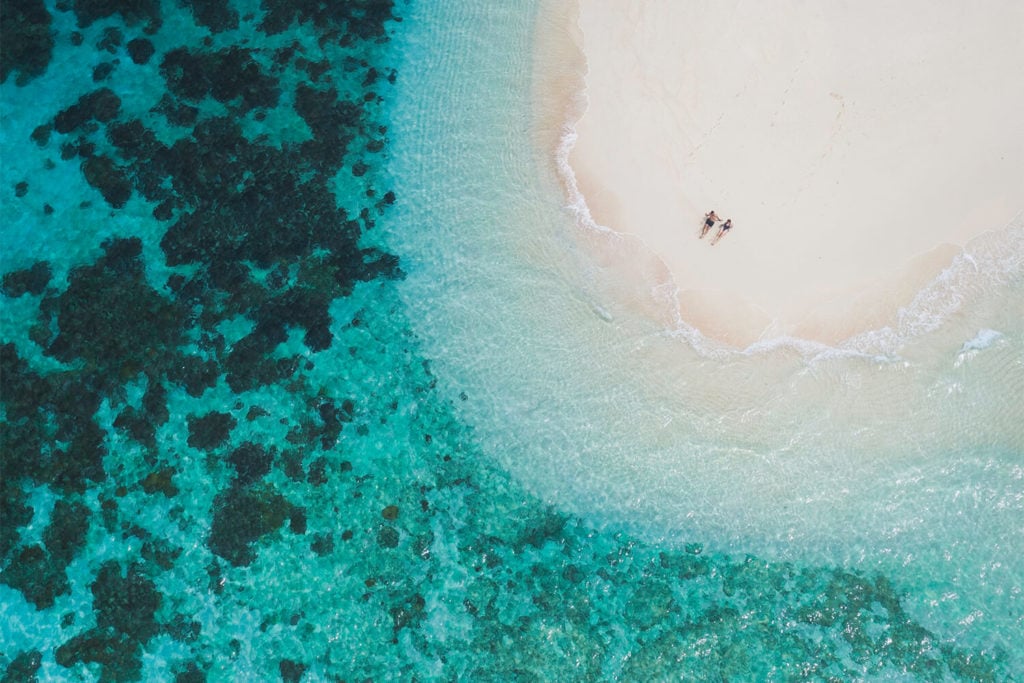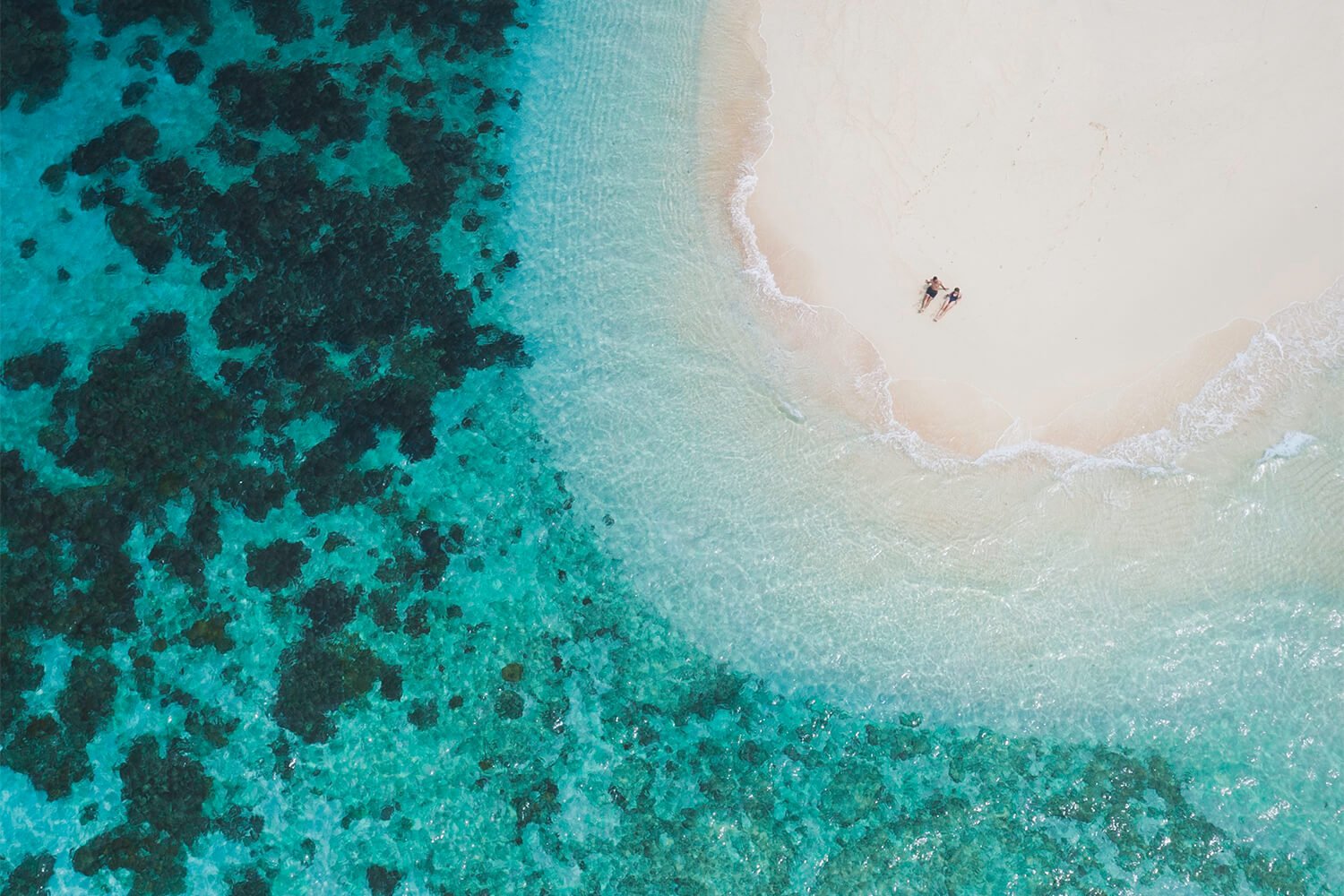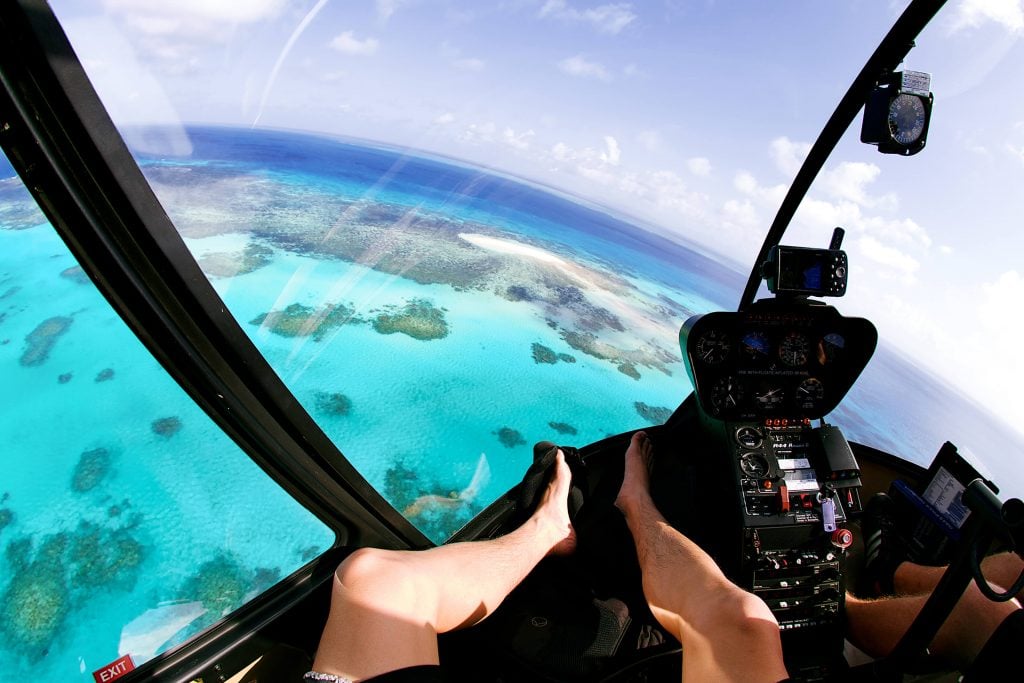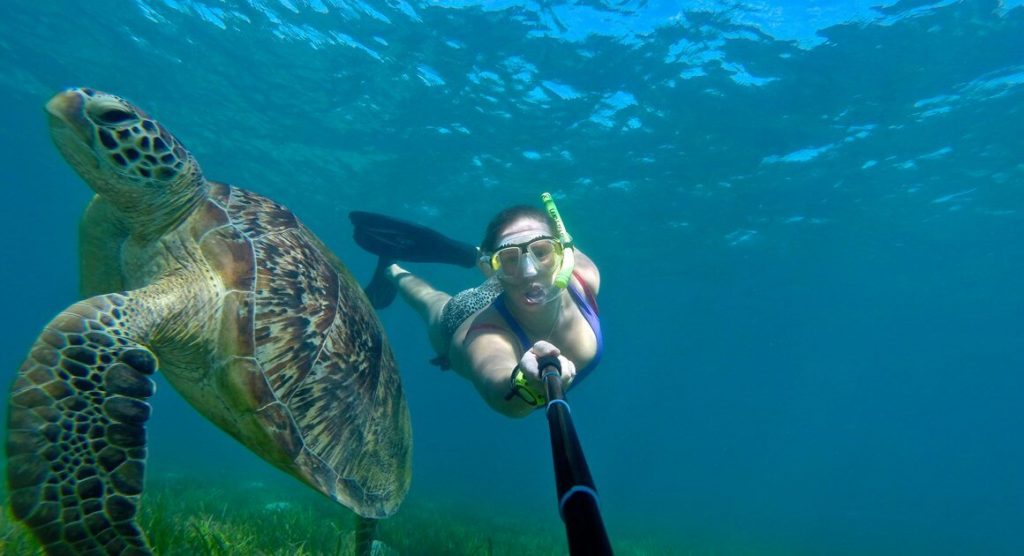 There are many ways to visit the jewel-like sand cays on the Great Barrier Reef. You could lap it up in luxury and chopper in for a gourmet picnic, or perhaps leave from the very place where two World Heritage Areas meet on a higher-adrenaline ride out, or make like a sailor and let the wind lead you there. Whichever way you choose, the adventure is sure to be memorable.
4. Cast your line with an expert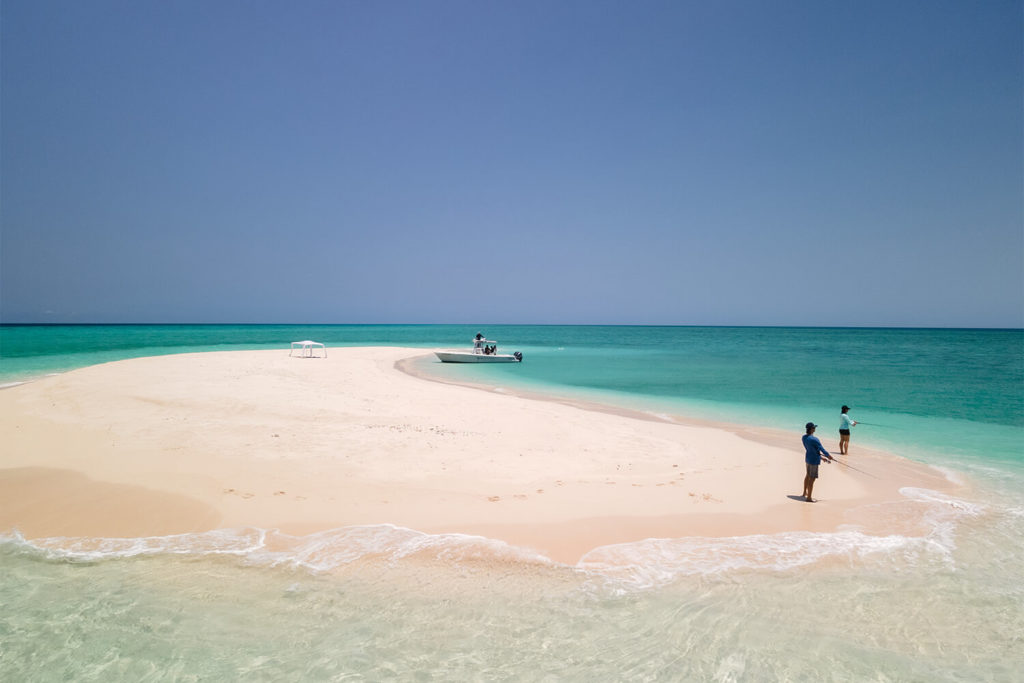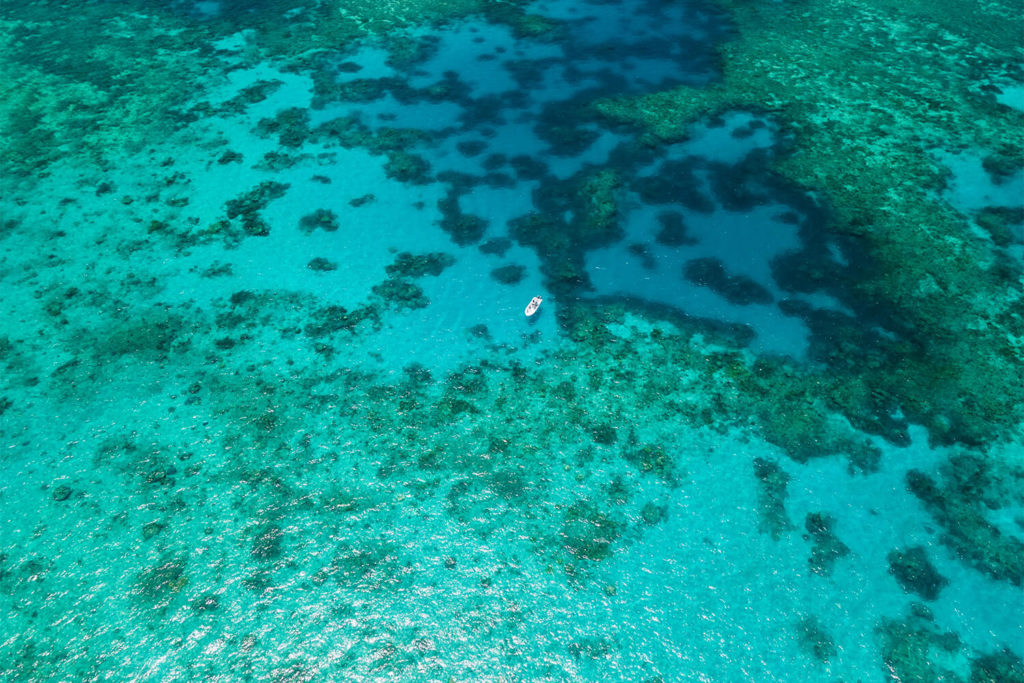 Every angler knows there's more to catching fish than just dropping anchor and casting a lure. To make the most of your fishing expedition in the Great Barrier Reef, board a fishing charter to have an experienced local guide you to the best fishing spots as well as provide advice on which type of lure and bait to use.
If you're lucky to hook a fish or two, they'll also help with identifying the type of fish, whether it should be kept or returned to the ocean, and help you clean, fillet and cook your catch.
5. Tick off reef, river and rainforest in one day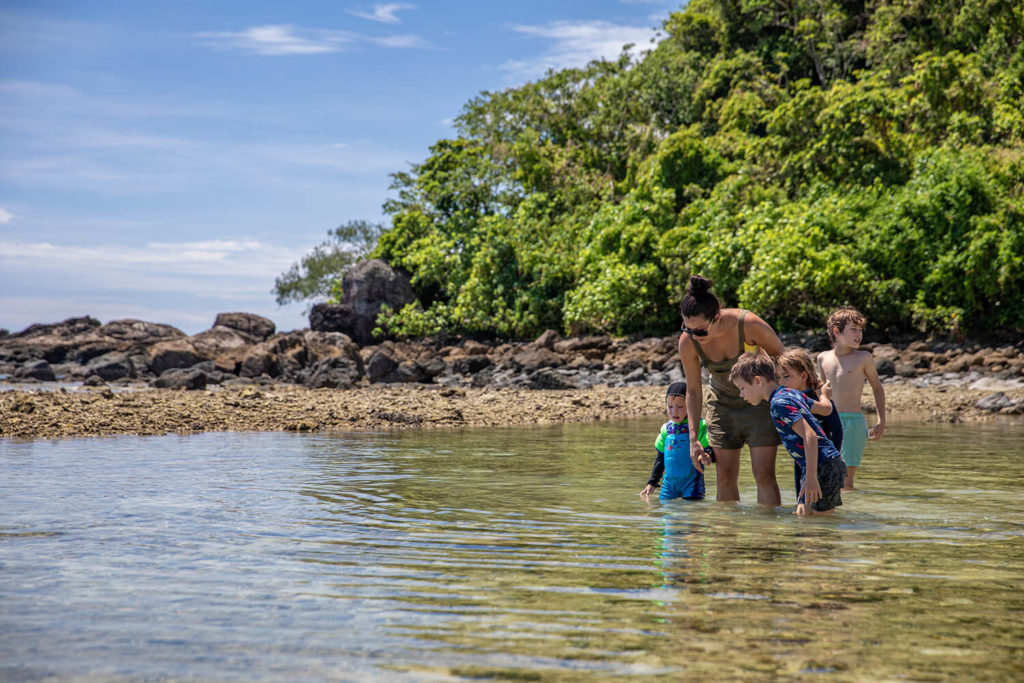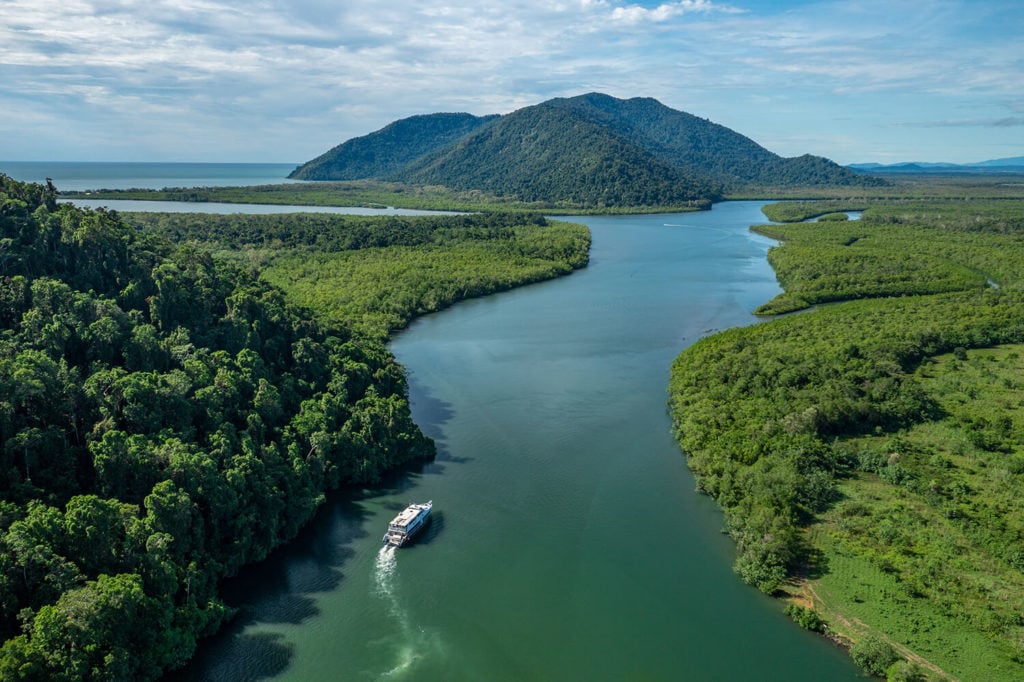 If you're short on time during your visit to the Great Barrier Reef, plan a trip to the Frankland Islands for a triple-threat adventure rolled into one day.
Departing from Deeral, 45-minutes south of Cairns, Frankland Islands Reef Cruises provides the shortest and calmest commute to a scuba or snorkelling adventure, travelling along Mulgrave River for 30 minutes before a short 10km ocean crossing to the island.
Split your island time between getting to know the inhabitants of the Great Barrier Reef Marine Park and exploring the rainforest with a marine naturalist. Extra time up your sleeve? Spend a night (or two) camping on nearby Russell Island.
6. Work out in a UNESCO-listed gym
Who says you need to get wet to see the Great Barrier Reef's underwater world in action?
Book an Epic Reef and Island Tour and prepare to work your arms and abs on a stand-up paddleboard (SUP) as you watch turtles, stingrays and schools of fish move around their natural habitat. Adventure seekers can swap tropical fish spotting for heart-pumping action with foilboarding, kitesurfing and wakeboarding on offer during the day's adventure.
7. Take a week-long voyage in luxury
If your idea of a holiday includes a king-sized bed and glass of the Yarra Valley's finest drop each night, you'll want to book a cruise with Coral Expeditions.
Setting off from Cairns, explore seven different reefs, islands and cays in the Great Barrier Reef, including Lizard Island and the incredible Ribbon Reefs, as you navigate as far north as Osprey Reef. With a land-stop at Cooktown, learn about Aboriginal and European culture with a visit to the Botanic Gardens and James Cook Museum. Hike to Cooks Look at Lizard Island and enjoy sunset drinks on a stunning sand cay. Visit Fitzroy Island and stop in at the Cairns Turtle Rehabilitation Centre.
When you can peel yourself away from the lounge chairs or soaking up the scenery from the open deck, make the most of the scuba equipment and kayaks for a close encounter with the reef's most famous marine residents.
8. Get a bird's eye view not even your drone could capture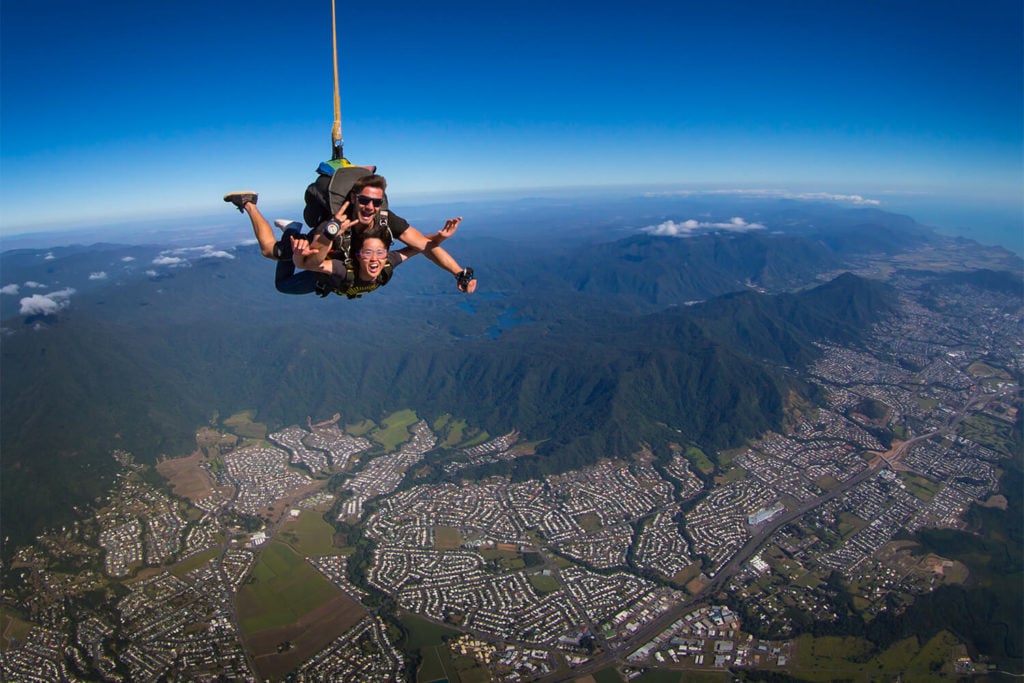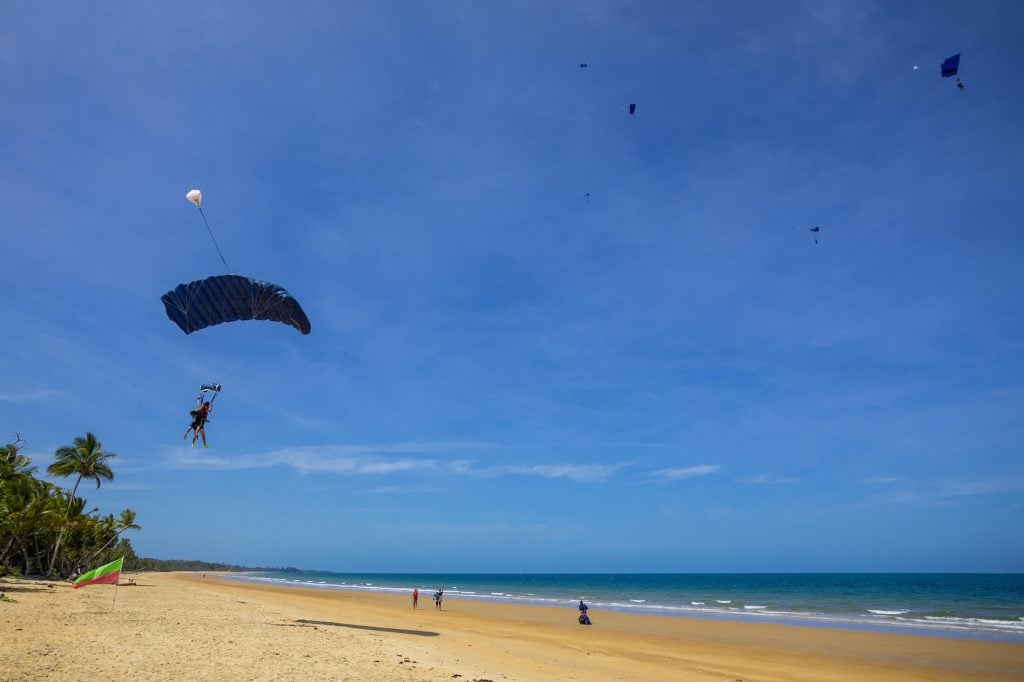 Are skydiving and a visit to the Great Barrier Reef on your bucket list?
Tick off both activities as you freefall from 15,000ft towards Mission Beach. While you may struggle to take in the glistening green and blue landscape while plummeting at over 200km per hour during your 60-second freefall, you'll have up to seven minutes to soak up the scenery once the canopy opens.
9. Meet the minkes on their great migration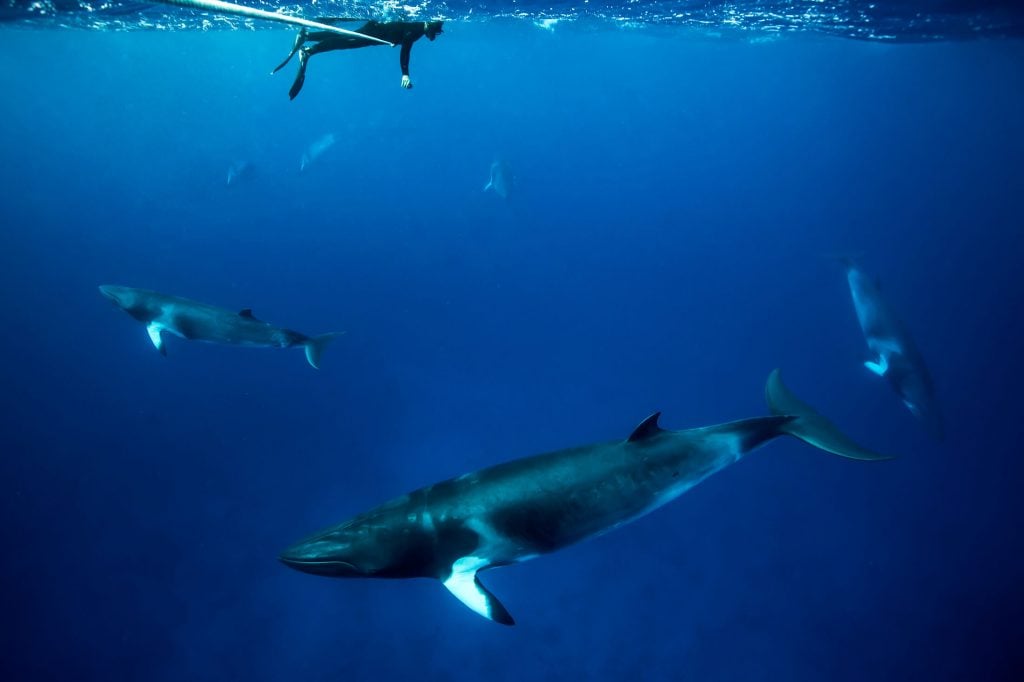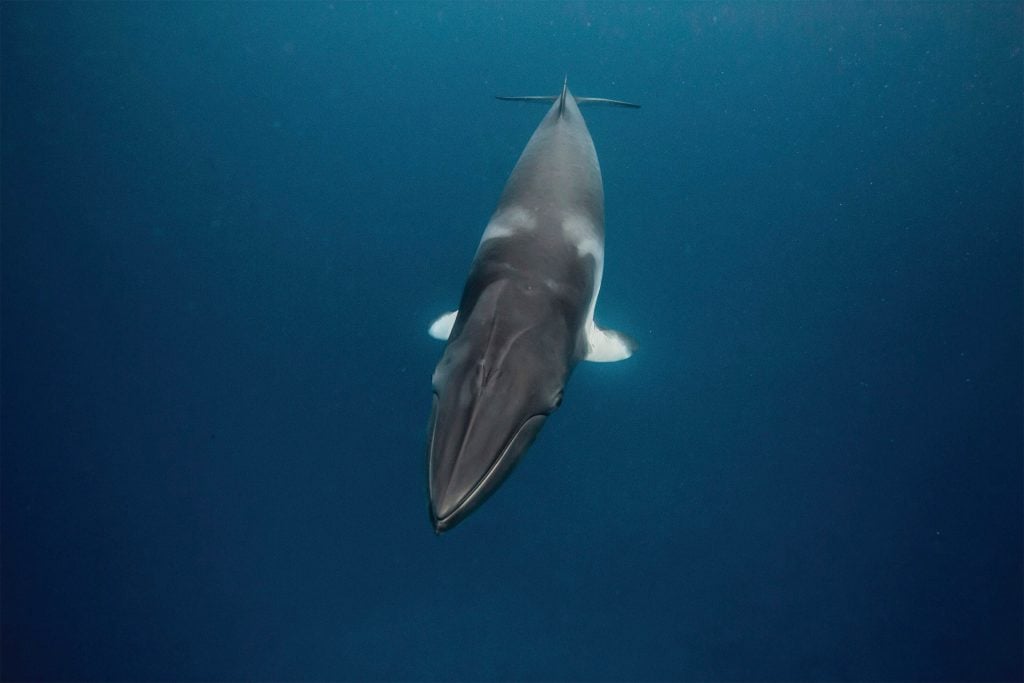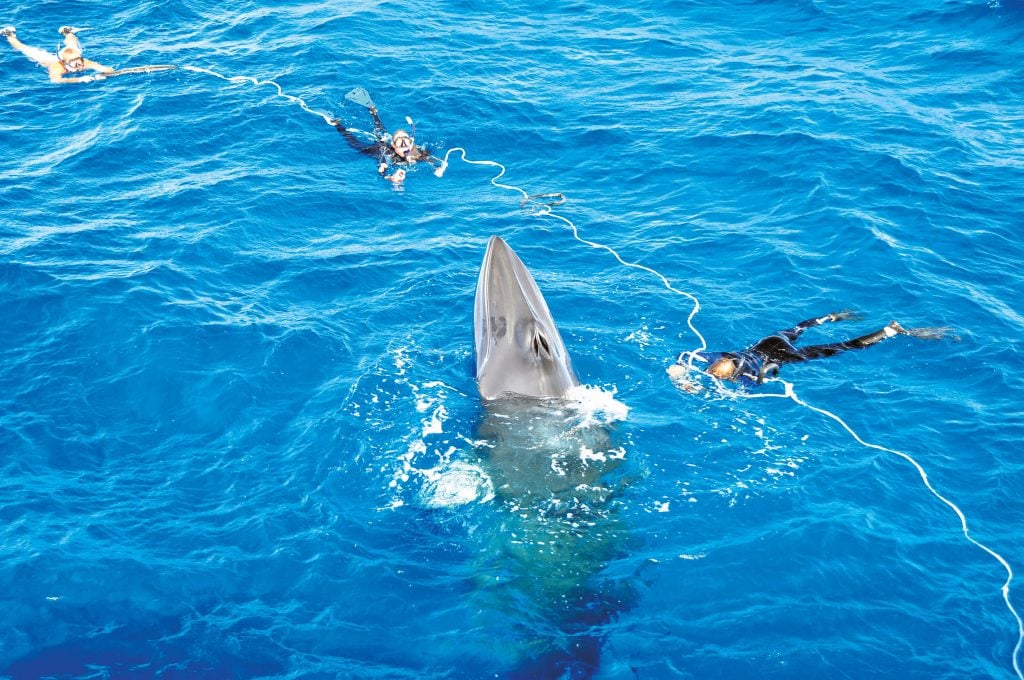 As the only place in the world where you can swim with Dwarf Minke Whales (as they migrate north each winter), plan a visit to the Great Barrier Reef in June or July for the ultimate marine encounter. With a small window to get up close, book a liveaboard experience for the best chance to come eye-to-eye with these curious giants.
10. Witness the world's largest 'orgy'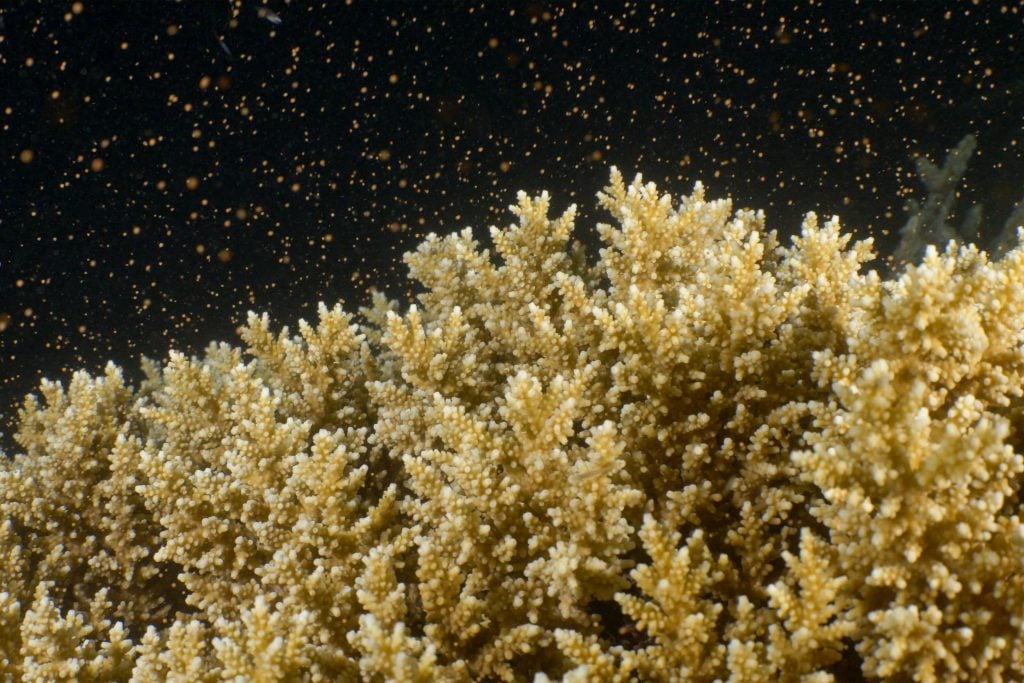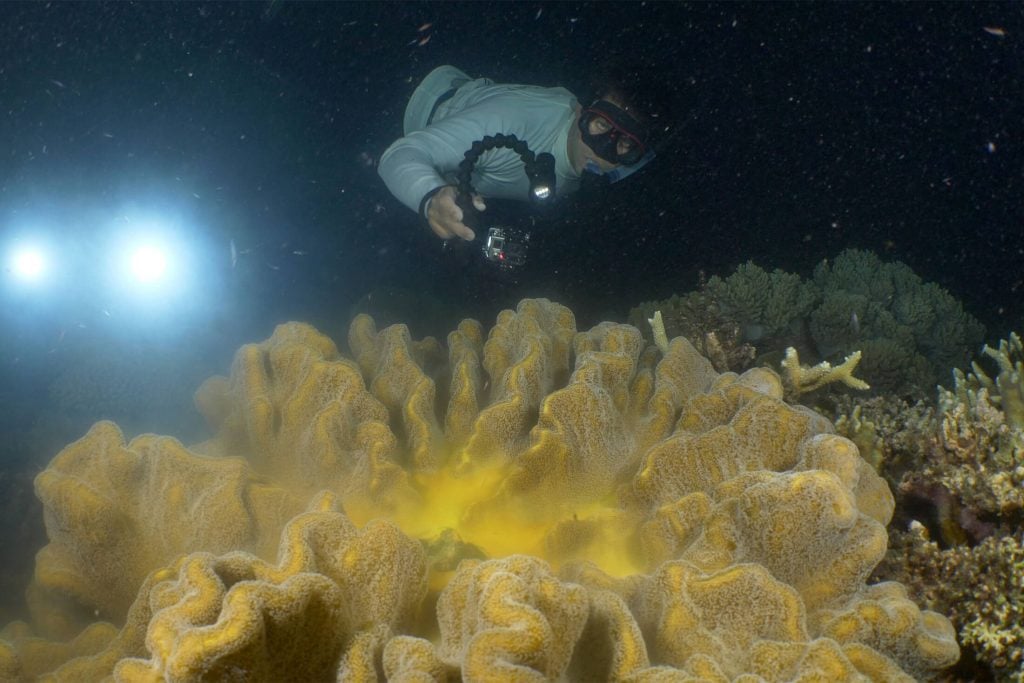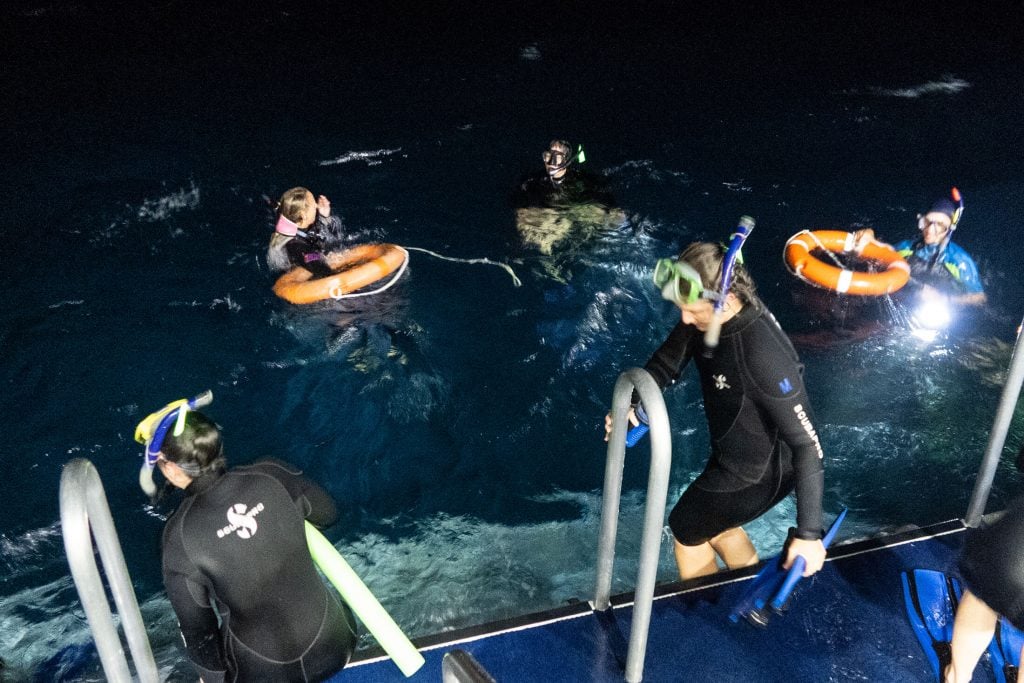 Prepare to experience the Great Barrier Reef's biggest event of the year – coral spawning. Following a full moon in late spring or early summer, catch the underwater magic show as different coral species simultaneously release their sperm and eggs (spawn) for mass reproduction. With the action happening once the sun goes down, you'll need to book a special coral-spawning night tour to witness this underwater phenomenon.
While spawning may be the main event, if the full moon, water temperature and tidal movement don't align with your dive, the reef will still provide plenty of entertainment for your night-time adventure with reef sharks and predator fish making the most of the darkened waters.