Get your catch of the day on a fishing charter
The waters of Tropical North Queensland are one of the world's best wilderness fishing grounds – the seas around the Great Barrier Reef and the inland rivers and tidal estuaries across the Gulf teem with fish – but catching them is not always guaranteed.
Even the best fisherfolk need a little expert advice every now and then, and the best guidance you can get is from people who run fishing charters for a living. They know where the fish are and can take you there, on a daytrip or a multi-day liveaboard adventure with the choice of day or night fishing.
A good fishing charter crew know what the fish like to eat, have all the right gear to catch them with – and if you've never fished before, they'll even help you bait your hook, assist you with landing the fish, tell you what it is and whether it's worth eating or better to release it. Later, they'll help you clean and fillet it and, if you're really lucky, cut it up into sashimi or cook it so you can eat it on the spot. They can also snap that all-important photo of you with your catch to show off to friends and family at home, or post to social media – and that's priceless.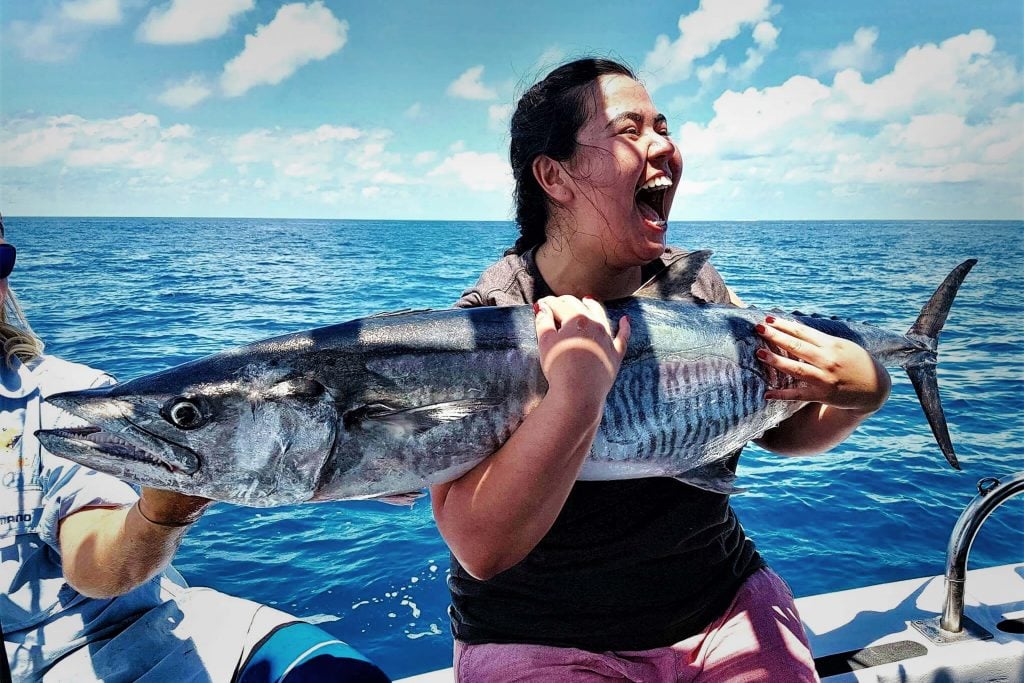 Explore Boat Fishing Charters