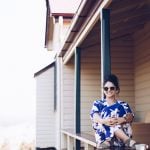 Choose your own adventure with these unique tour ideas in Cape Tribulation; a place where Australia's oldest, largest and longest rainforest collides with the only living organism seen from space.
Made up of not one but two World Heritage-listed sites; the Daintree Rainforest and Great Barrier Reef, Cape Tribulation is the kind of destination that snaps you out of relaxation mode and into the protagonist of your own Choose Your Own Adventure novel.
It should come as no surprise; adventure is all part of this destination's DNA. Cape Tribulation has been drawing adventure traveller's attention since 1770 when James Cook ran his ship aground on what's now known as Endeavour Reef, stopping his exploration in its tracks. Since then, it's been the go-to destination for people looking for a personalised reef or rainforest experience.
Like all good destinations, the Cape Tribulation adventure begins before you even get there – 110km south, as you load up the car in Cairns and drive along the coastline towards the Daintree River Ferry. The minute you cross the Daintree River, tour activities much like Cape Tribulation's misty weather conditions come in thick and fast.
Daintree Ferry Travel Tip – From July to September, there are often delays crossing the Daintree River, particularly between 10am and noon travelling north and between 3pm to 5pm travelling south. To avoid queues, travel before 10am & return in the evening. The ferry operates daily from 5am to midnight. More information here.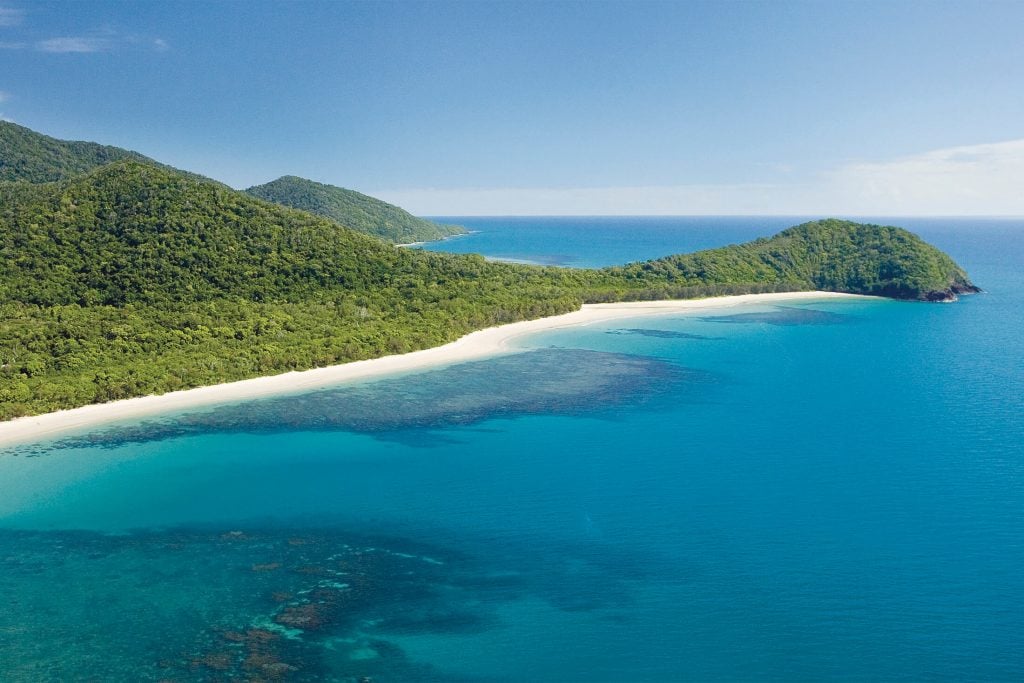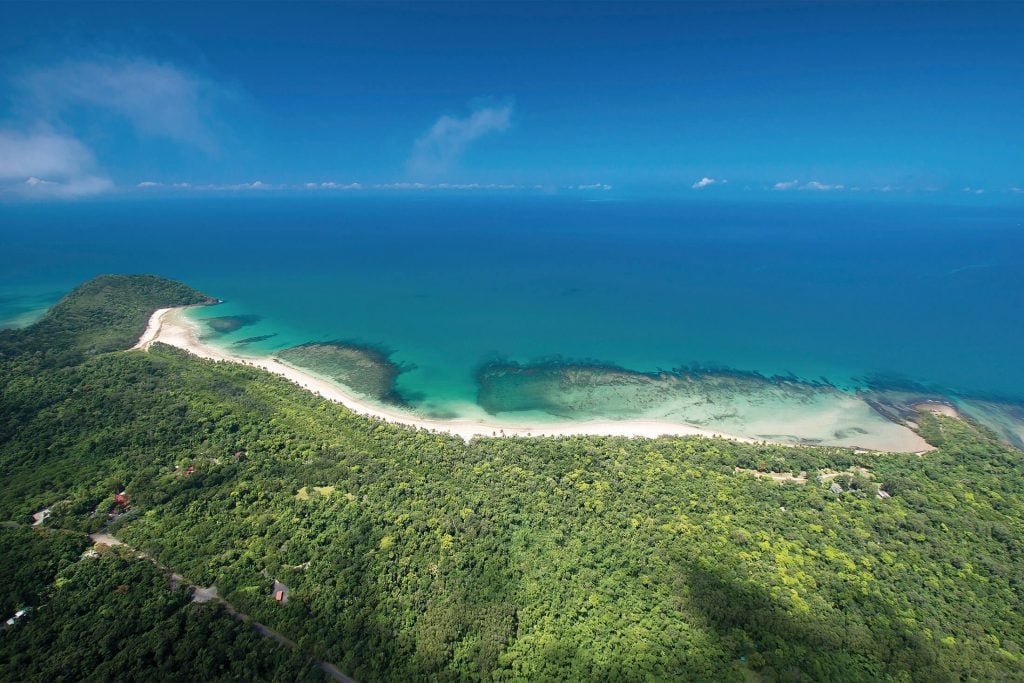 Put four feet on the ground, and have a Daryl Braithwaite Horses moment with Cape Trib Horse Rides. You and eight other riders will meander along Myall Beach on horse back, on one of only a handful of equine experiences left in the world that lets horses onto a public beach. You don't have to be a stunt rider to join in this adventure either, proudly catering to riders from age five to 105, you can join this trail ride even if you've never spent so much as a second in the saddle. Keep your camera handy for the moment you and your steed wade into the water to refresh after your ride through paddocks, rainforest and freshwater streams.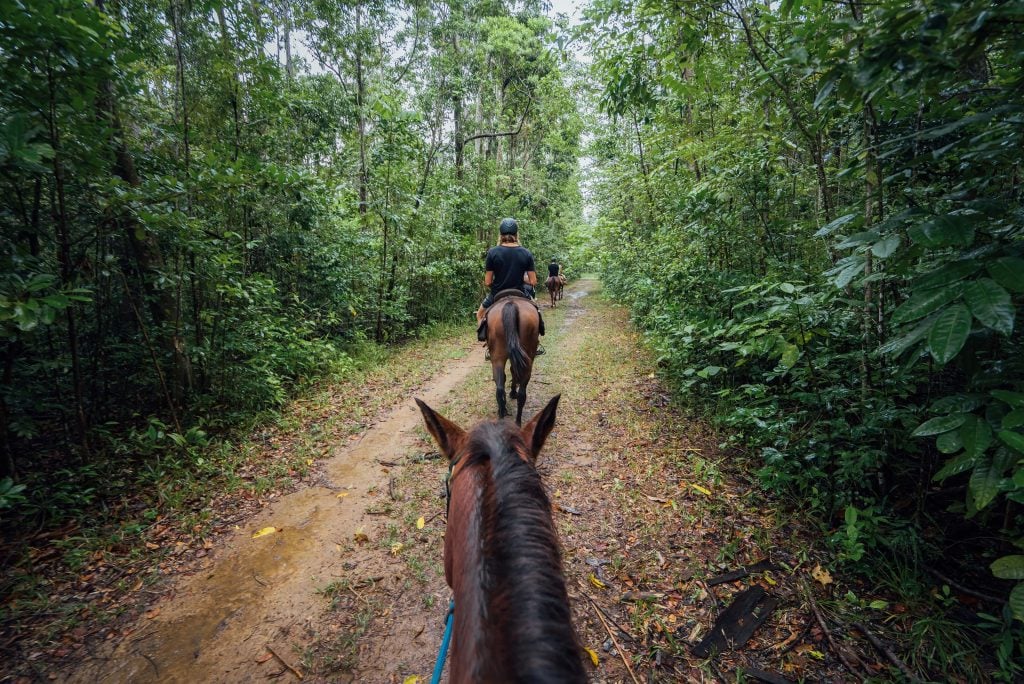 For a reef adventure, Ocean Safari discovers the Daintree Coast at Cape Tribulation, with two snorkel destinations only 25 minutes off the coast. Their half day tour ensures you spend more time on the reef than getting to it. Under the surface of Mackay and Undine Reef you'll find colourful coral, sea turtles and more tropical fish than you have fingers and toes to count their varieties. You'll only share your snorkel site with another 25 passengers, ensuring this is the kind of trip that leaves personalised memories of the natural wonder.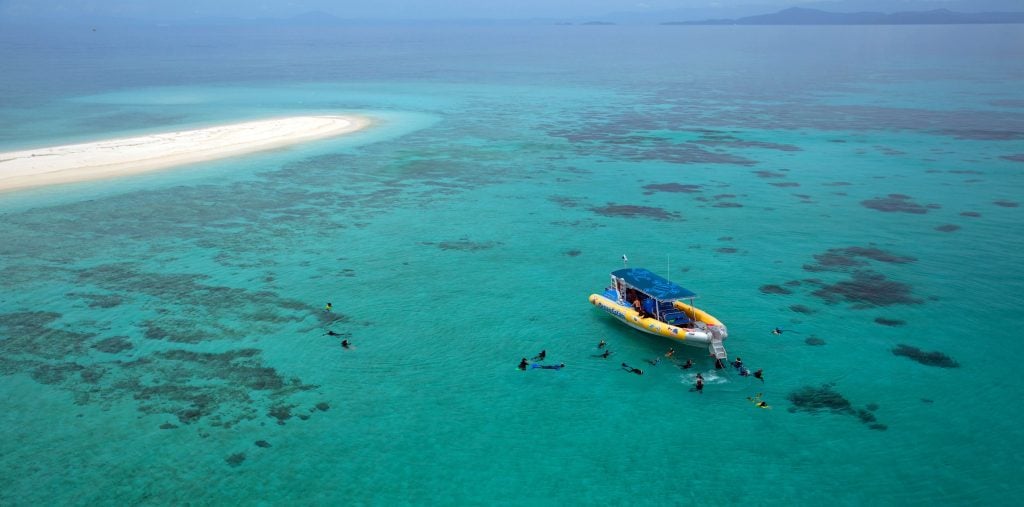 Swimming on the mainland requires a little more caution – this is crocodile country, so you'll need to follow signage accordingly. Masons Swimming Hole, found two minutes walk from Masons Cafe, combines a cafe lunch with your cool off. The menu has a distinctly Australian flavour – think crocodile, camels and buffalo burgers. If the mention of crocodiles had you a little worried, don't be. The chalkboard out the front will put your mind at ease: "no crocodiles in our swimming hole, they're in our burgers."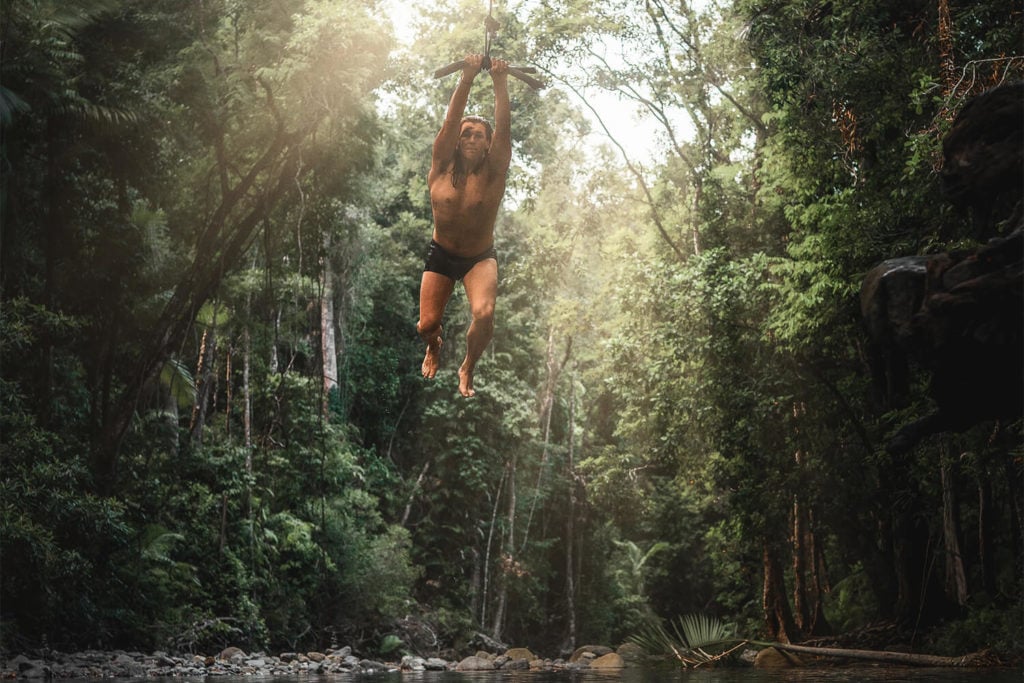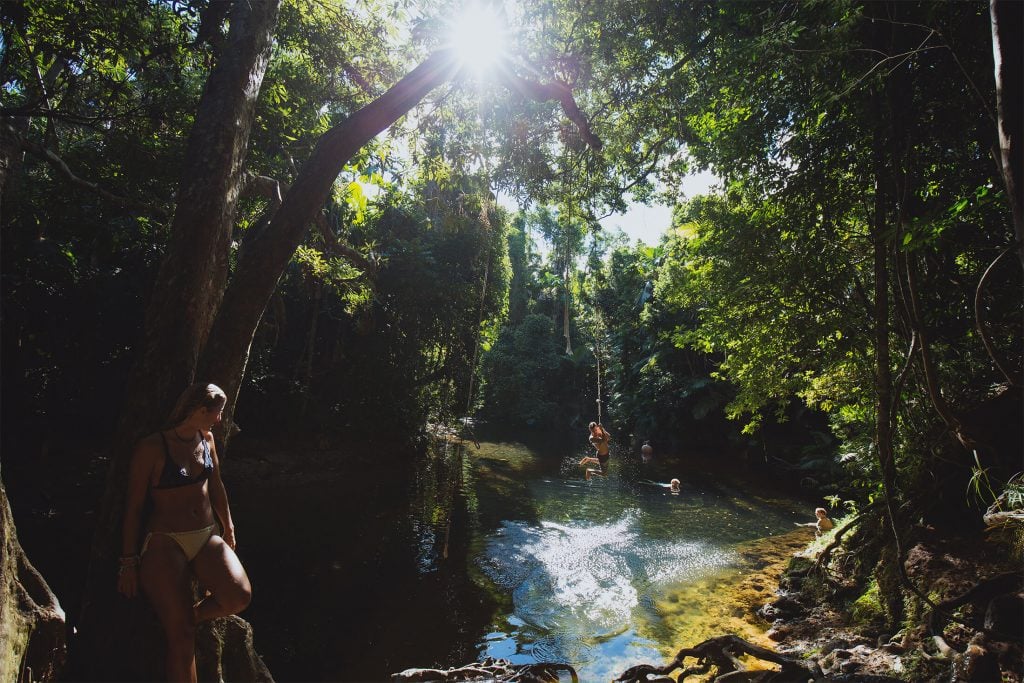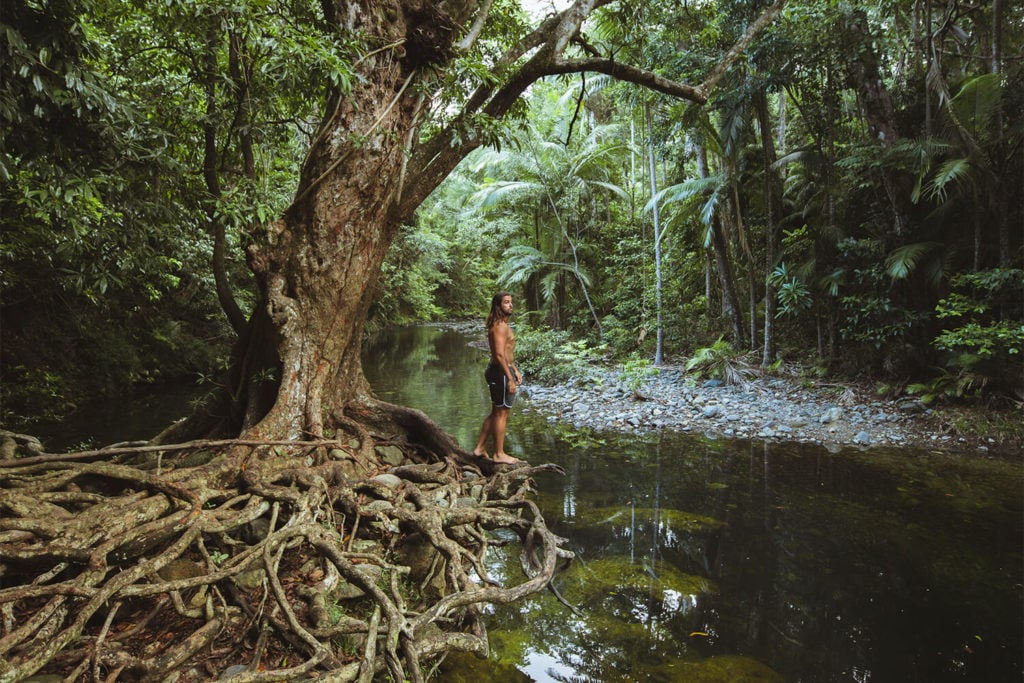 If you're wanting to wander where the Wi-Fi is weak, hiking in these parts will lose your phone signal, but find your inner peace. For a walk that's short and sweet, the Dubuji Boardwalk wanders 1200m through tropical lowland forest. For a little more challenge, set aside five hours to walk Emmagen Creek Beach and Creek back (in low tide only) to Cape Tribulation Beach. Keep your eyes peeled for cassowaries, best spotted in the rainforest by a glimpse of blue on their head and neck. For a longer hike, only suitable for serious adventurers, Mount Sorrow takes three hours (one way) to reach the lookout, which has sweeping views thanks to its 680m elevation. It's not for the faint hearted, so you'll need to advise your hotel before you set off as a precautionary measure.
Whichever Cape Tribulation adventure you choose, one thing is guaranteed; scenic landscapes, remote beaches and rocky headlands will punctuate your Tropical North Queensland plot line.