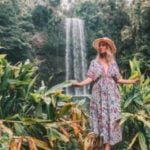 Take one look at these dreamy Port Douglas and Daintree swimming holes and you'll agree that Mother Nature sure knows how to make a great swimming pool. Take a trip to these dips in Port Douglas, Daintree & Cape Tribulation.
With its diverse wilderness and abundant national parks, Tropical North Queensland is home to many beautiful hikes, waterfalls and swimming holes. It's important to always follow the advice from Queensland Parks and never venture into out of bounds zones, flooded waters or dangerous areas to prevent serious injury or death.
Emmagen Creek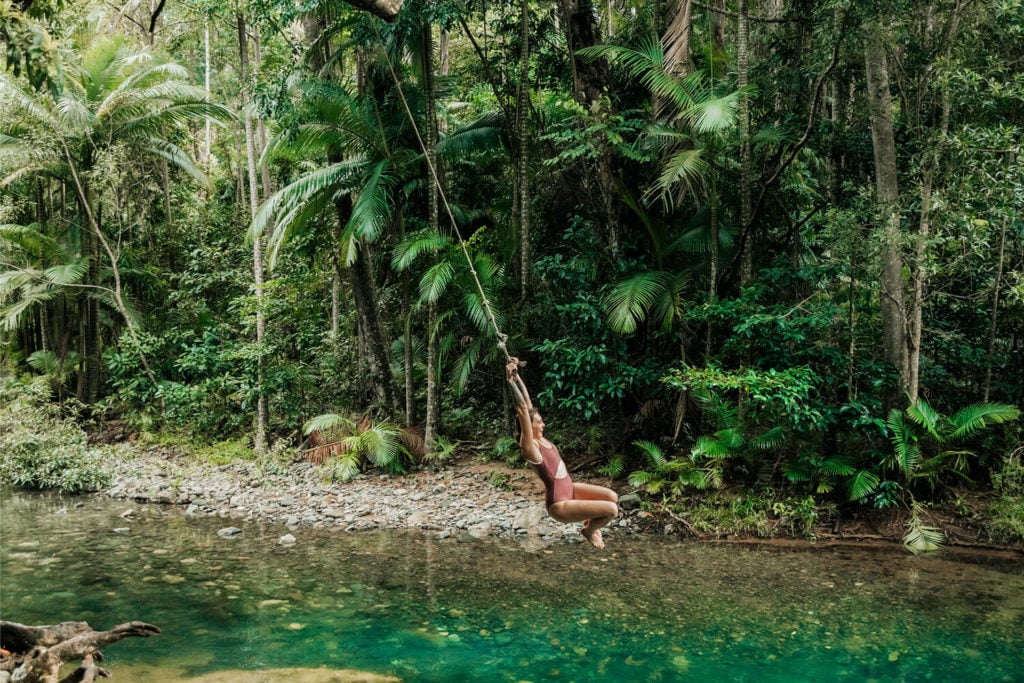 Cape Tribulation is synonymous with lush green rainforest, so it's only fitting that there's an emerald swimming hole to match. Head about 5km north from Cape Tribulation and you'll reach Emmagen Creek right at the stat of the Bloomfield Track. Keep an eye out for a suitably Avatar-looking strangler fig tree on the right of the road and park at the clearing on the left just before the creek crossing. Then wander down a rainforest path for around twenty minutes to reach the dreamy lagoon.
Framed by thick, rustic tree roots, this rainforest oasis has crystal clear water, so keep an eye out for the resident Jungle Perch.  The swimming hole even has its own swing, so you can live out your childhood Tarzan dreams.
Please note: Only swim in the swimming hole itself as crocodiles may present in the lower brackish waters downstream of the creek crossing.
Spring Creek Falls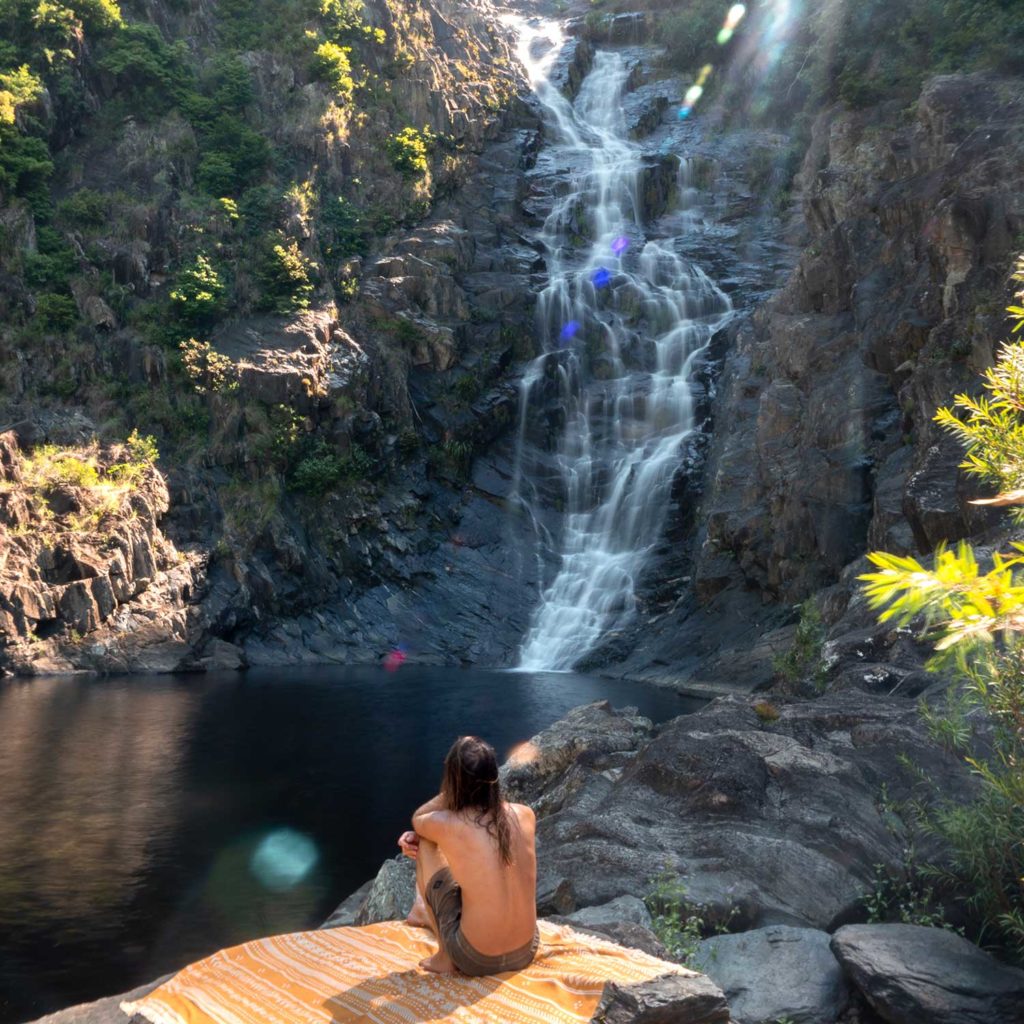 Up for a challenge? Then rock hop your way to the stunning Spring Creek Falls, also known as Black Rock Waterfalls. Nestled deep in the Mowbray Valley, this locals spot can be found by driving to the end of Spring Creek Road, then simply following the creek up to the falls. The trek is approximately two hours each way, but with the promise of a cooling dip in the tumbling waterfall at the finish line, it's definitely worth the hike.
Mason's Swimming Hole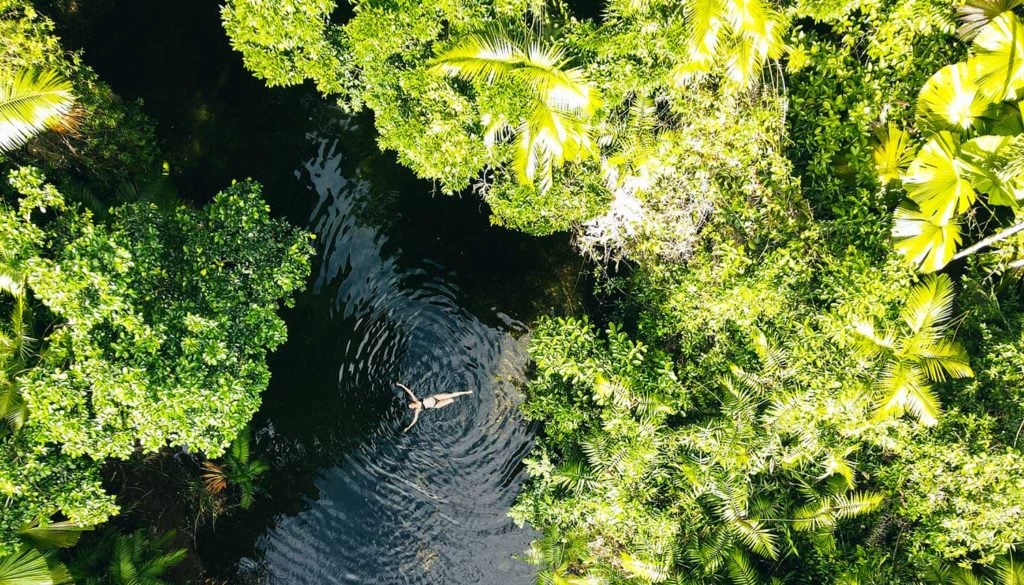 If your ideal Daintree swimming hole doesn't include long walks, this one's for you. You can drive straight up to Mason's Cafe on Cape Tribulation Road and fuel up with a bite to eat, then head round the back to Mason's Swimming Hole for a refreshing dip. You are required to pay a gold coin donation for entry, but the calm clear waters and surrounding lush rainforest of the swimming hole are truly priceless.
Cassowary Falls
You may already have a cassowary on your bucket list for your visit to the Daintree and Cape Tribulation, but you might want to add Cassowary Falls to it too. This rainforest-flanked tumbling falls is located on private property near Daintree Village and can only be accessed on a guided tour. The property is also home to a luxury retreat with a spa bath, private deck and stunning views across the valley to Thornton Peak.
Mossman Gorge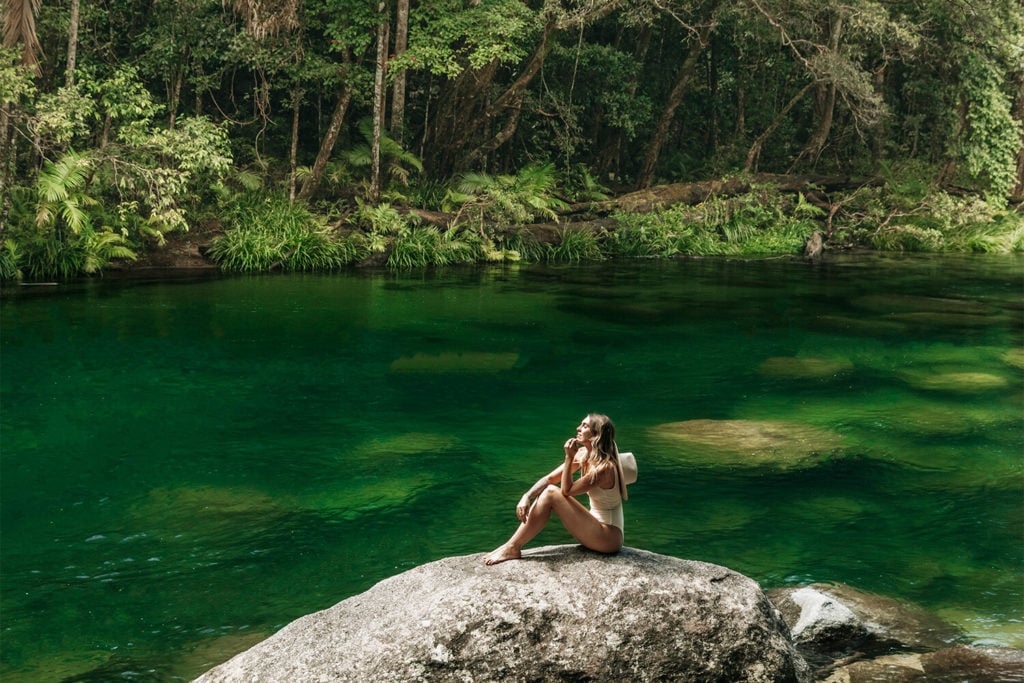 Mossman Gorge is pretty much the Chris Hemsworth of Daintree swimming holes – everyone's heard of it, it's beautiful and everyone wants to make its acquaintance. With tumbling large boulders and clear turquoise waters, you'd be crazy to not wander in for a dip.
Mossman Gorge is accessed by a shuttle bus that transfers customers from the Mossman Gorge Cultural Centre to the rainforest boardwalk, with all proceeds going to the ongoing employment and training of Indigenous Peoples in tourism and hospitality. Join a local Kuku Yalanji guide to learn about the incredible relationship traditional owners have with the rainforest.
Please note: check current water conditions at the Mossman Gorge Cultural Centre before swimming, as water levels change rapidly and may be dangerous.