Whether you're out to catch a barra, hike Australia's largest island National Park or adventure your way through a scenic 4WD track, Cardwell is the perfect launch pad for an outdoorsy weekend with a friendly local twist.
The Cardwell Spa Pool is a spectacular, seasonal swimming spot just west of Cardwell, a beautiful coastal town between Cairns and Townsville. It's a must-do on many itineraries to Tropical North Queensland with its naturally turquoise water unlike anything else in the region. Luckily for you, the spa pool is just the tip of the iceberg for what Cardwell has to offer.
Please note that the spa pool is a seasonal waterhole. Click here for all up-to-date information regarding how to get there and what they look like right now.
Camp at Blencoe Falls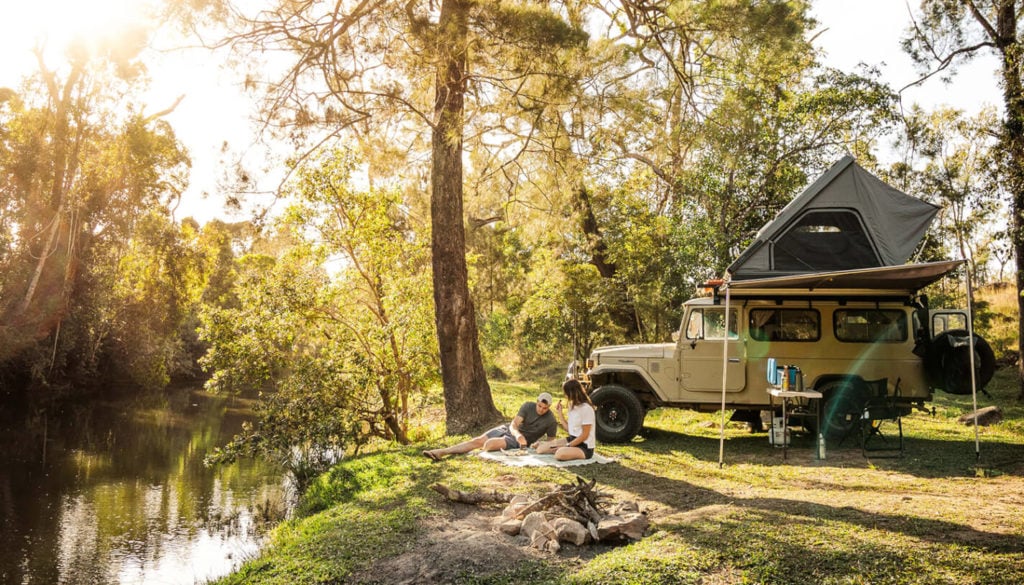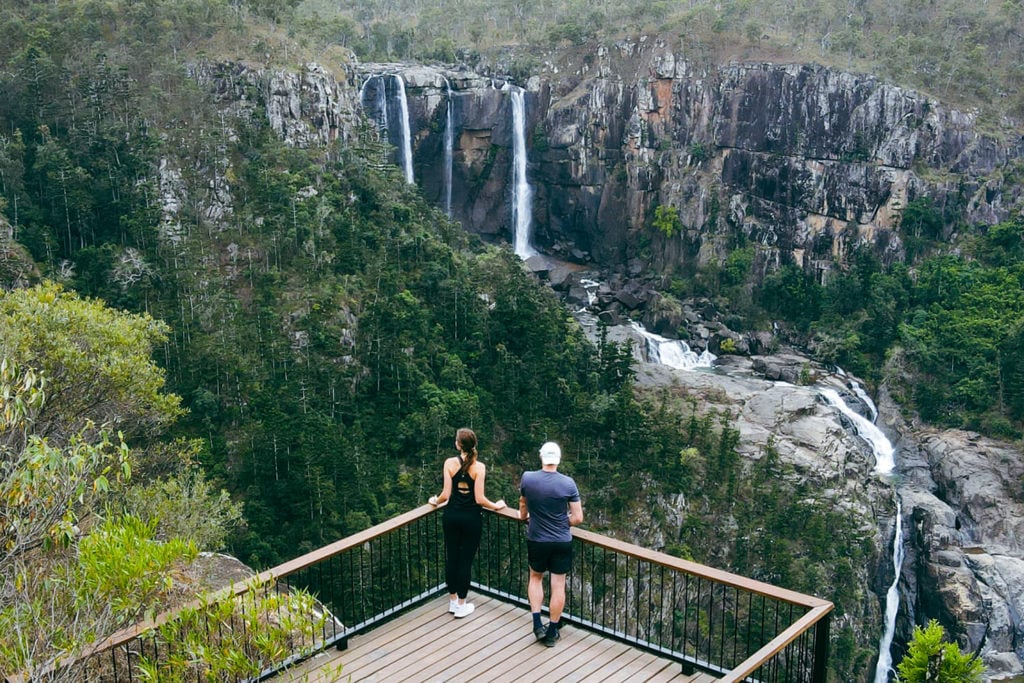 Pack up the 4WD and head for an overnight camp at Blencoe Falls, a highlight of the Kirrama Range Road. The spectacular falls plunge 90m and then cascade a further 230m into Blencoe Creek where you will find open woodland with large group camping areas. Camping permits are easily obtained through Queensland Parks. The Kirrama Range Road features roadside lookouts and waterfalls and you get to drive through World Heritage Listed rainforest.
Blencoe Falls is also popular for a day trip whilst in Cardwell but if you don't have a 4WD, there are a range of tour options available to get you there.
Creek hop for the day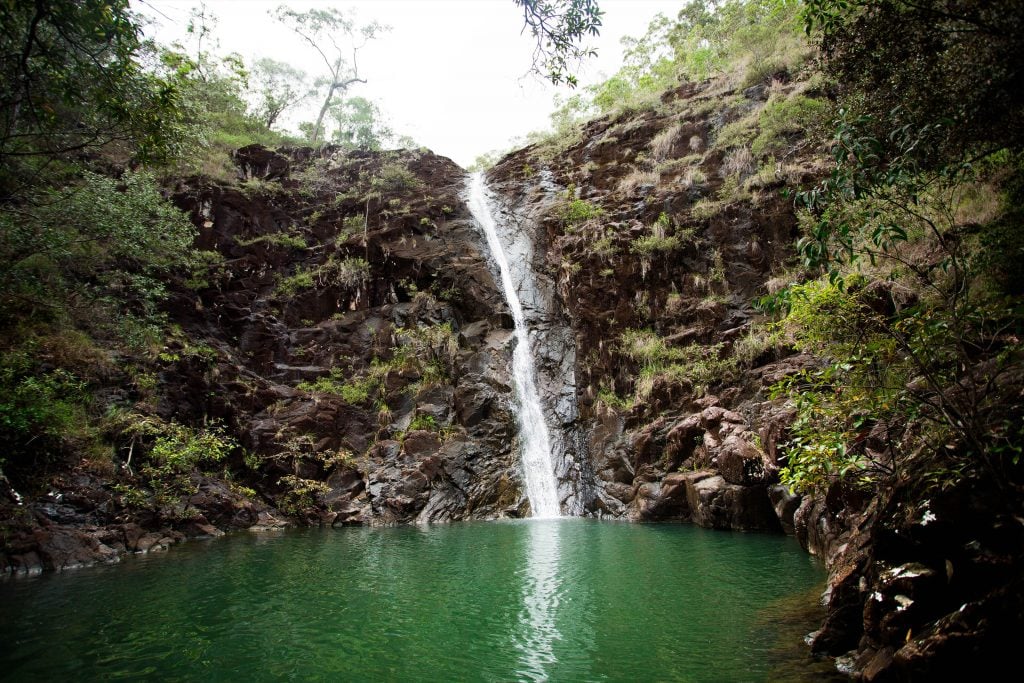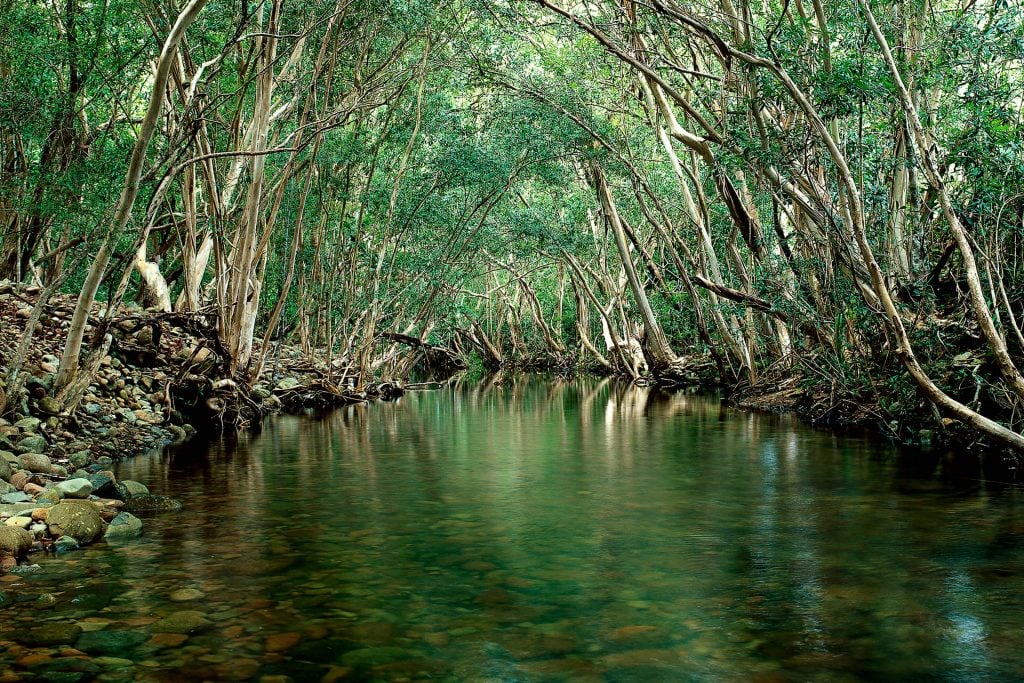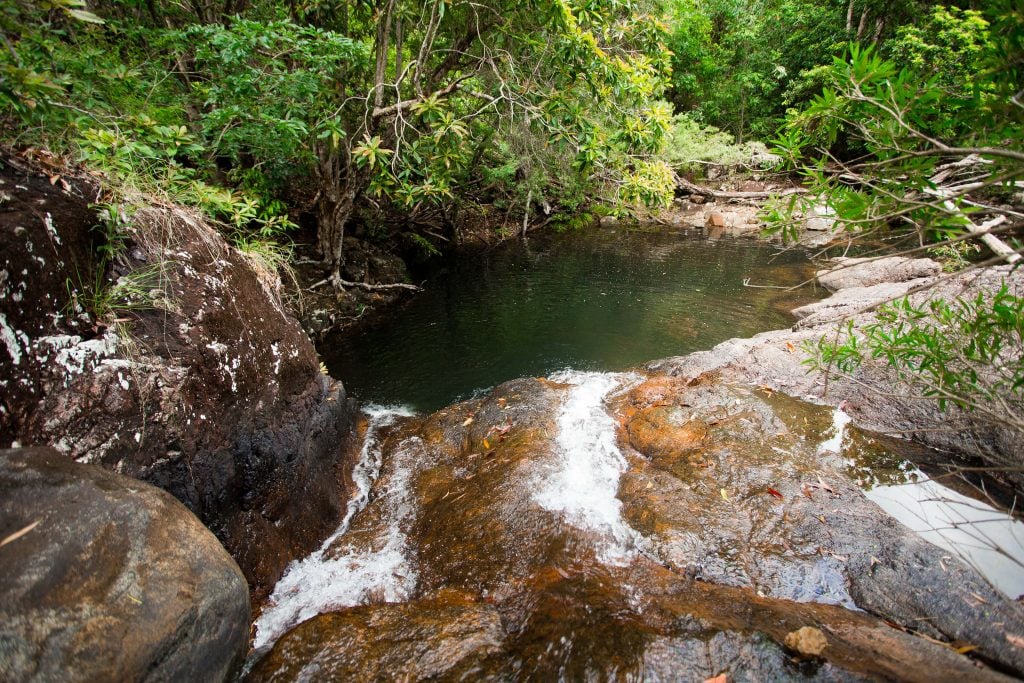 Cardwell has an abundance of beautiful swimming holes to cool off in. When you're visiting the Spa Pool, stop by Attie Creek Falls and Dead Horse Creek, also located on the Cardwell Forest Drive. Just south of the township, Five Mile Creek offers barbecue and toilet facilities so it's the perfect spot for a swim and picnic. Looking to stay longer? Murray Falls to the north has a great camping area just 300m from the viewing platform of the spectacular waterfall and only a short walk from the swimming hole.
Please note that these swimming holes are seasonal and you should contact the Cardwell Visitor & Heritage Centre on 07 4066 2412 for an update on water levels before you visit.
Mountain Biking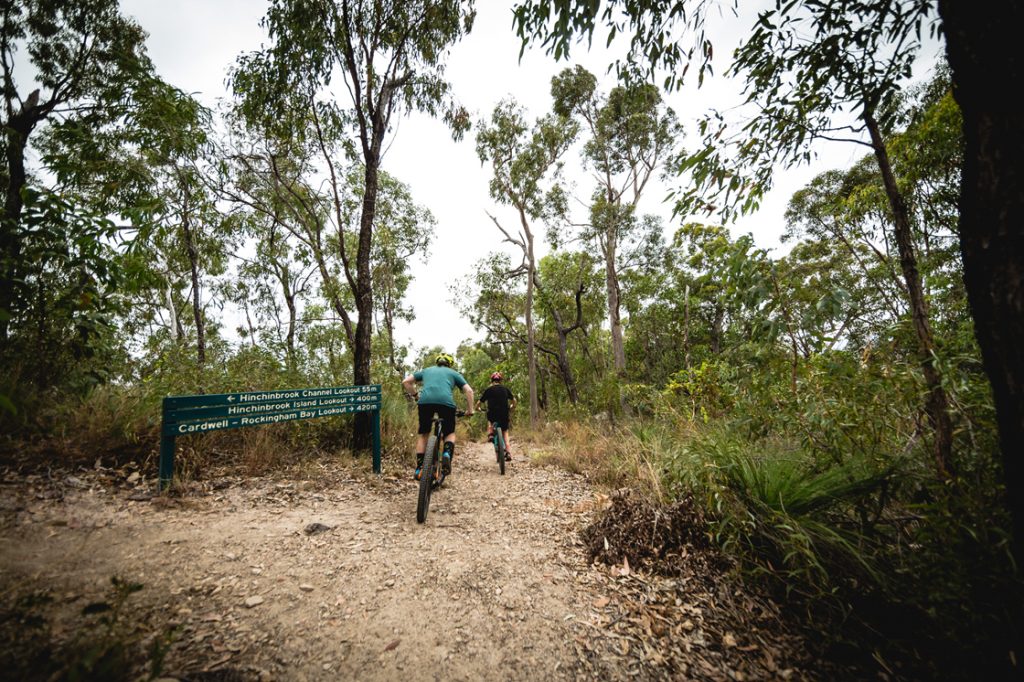 The Cardwell Forest Drive is also a popular spot for mountain bikers. Pack your lunch and spend the day exploring the wonderful sites on two wheels. Not only will you have access to the beautiful swimming holes, but the Cardwell Lookout will give you panoramic views of Cardwell and Hinchinbrook Island.
Seafood and eat it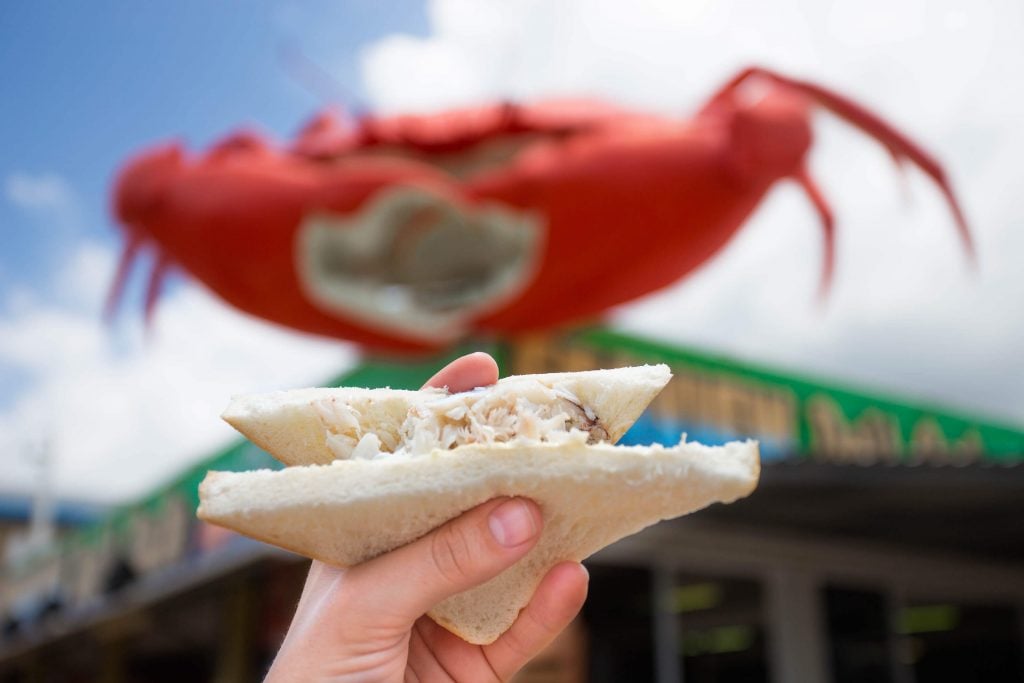 In case you couldn't tell driving into Cardwell, the locals are very proud of their seafood and have a multitude of shops and cafes stocking the fresh local catch, with a range of cafes all competing for the title of the best mud crab sandwich. Judge them for yourself (don't worry, you can never have too much crab). Seaview Cafe also offers mud crab burgers and have a range of sizes for their sandwiches so you can pick the right size sanga to fulfil your appetite.
Zoe Falls, Hinchinbrook Island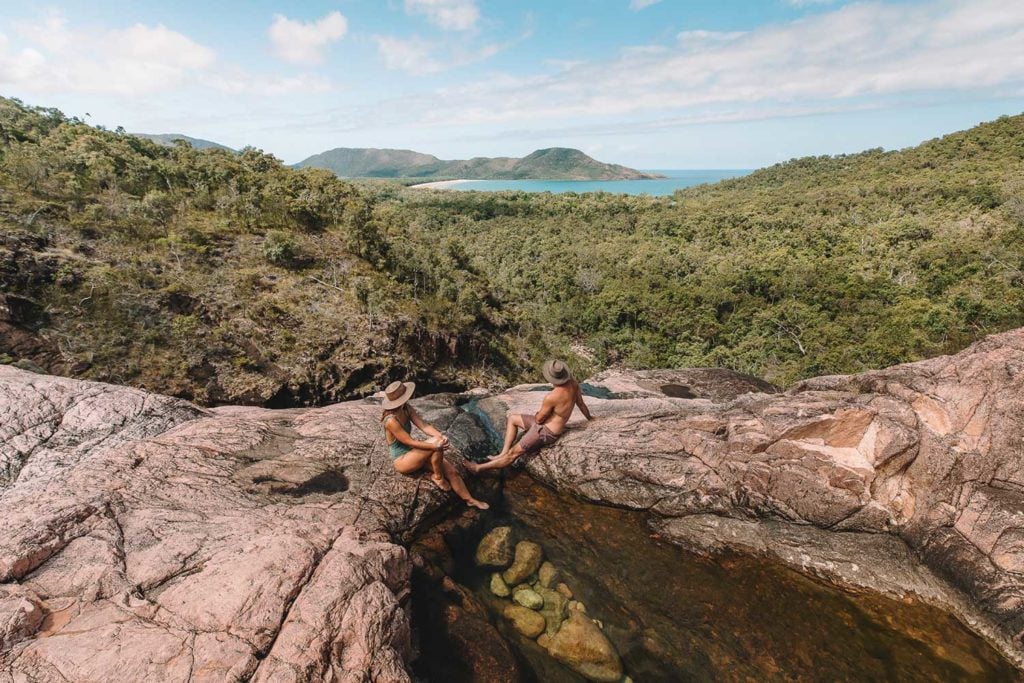 You'll be forgiven for thinking you've stepped into a dream with panoramic views from natural infinity pools overlooking beautiful Zoe Bay. Plummeting into a deep rainforest pool, Zoe Falls is the perfect spot to cool off from either top or bottom. If you're attempting the top pool please note it's only recommended to those with a reasonable level of fitness and sturdy footwear should make the climb.
You can visit Hinchinbrook Island with Hinchinbrook Island Cruises, who offer tours departing from Cardwell.
Thorsborne Trail, Hinchinbrook Island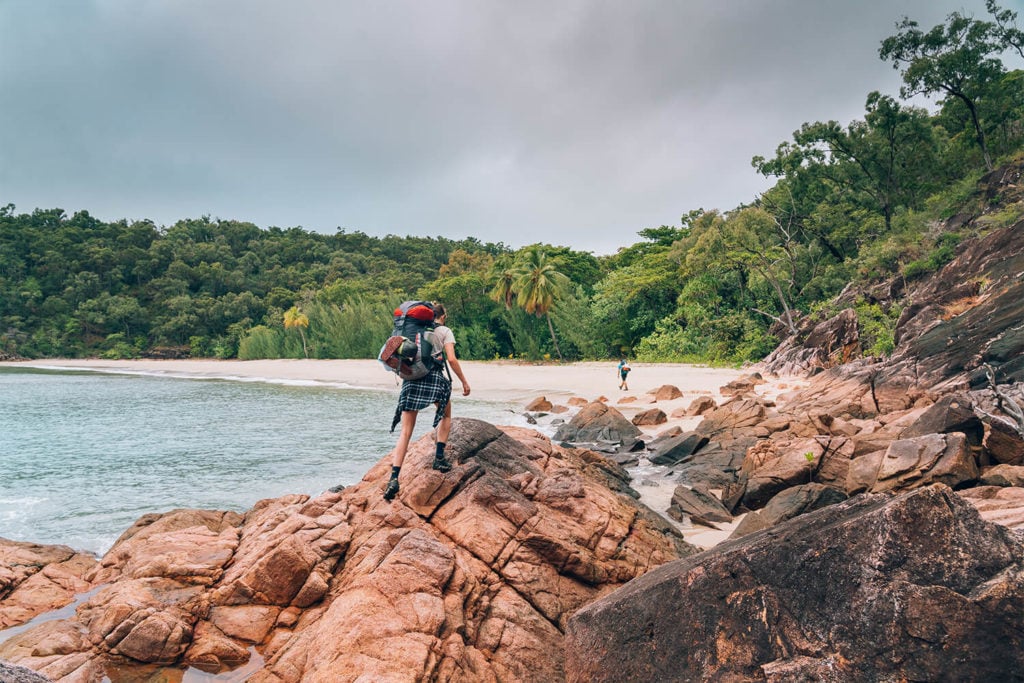 Not for the faint-hearted, the Thorsborne Trail is a fully self-sufficient multi-day walking experience (i.e. make sure you pack everything you need as there is no ducking down to the shops if you've forgotten something). Reputably one of Australia's best coastal walking trails and covering 32km of diverse terrain, it includes many of the must-see spots of Hinchinbrook Island including Zoe Falls.
Allow at least four days for this beauty and make sure you obtain your camping permits ahead of time as the trail is limited to a maximum of 40 people and any one time. For all the information before you embark on this epic adventure see here.
Sink your teeth into a world-famous pie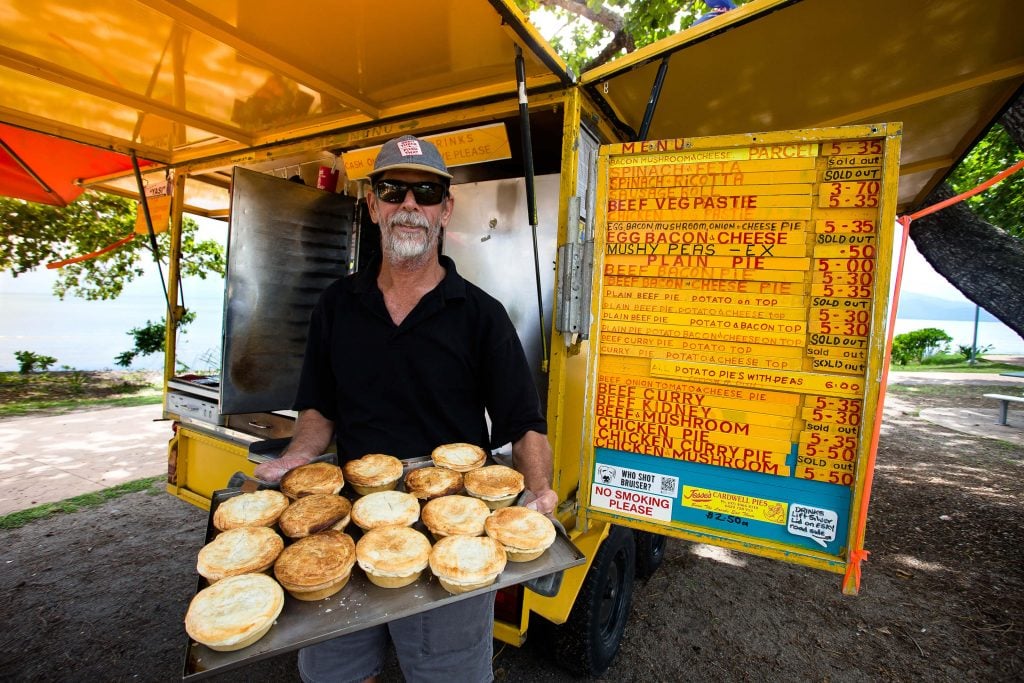 Walk or bike ride along the foreshore and take in the beautiful view of Rockingham Bay. Finish at the Colleen McLaughlin Park and treat yourself to the most delicious homemade pie on the east coast from Jesse's Cardwell Pies. Jesse's pies have been in operation for over 40 years with brother's Rob and Greg Jesse launching the bright yellow van 29 years ago when their father retired from the bakery. With such a long history, it's not hard to see why their pies have reached world-famous status.
Take a walk through the rainforest or the mangroves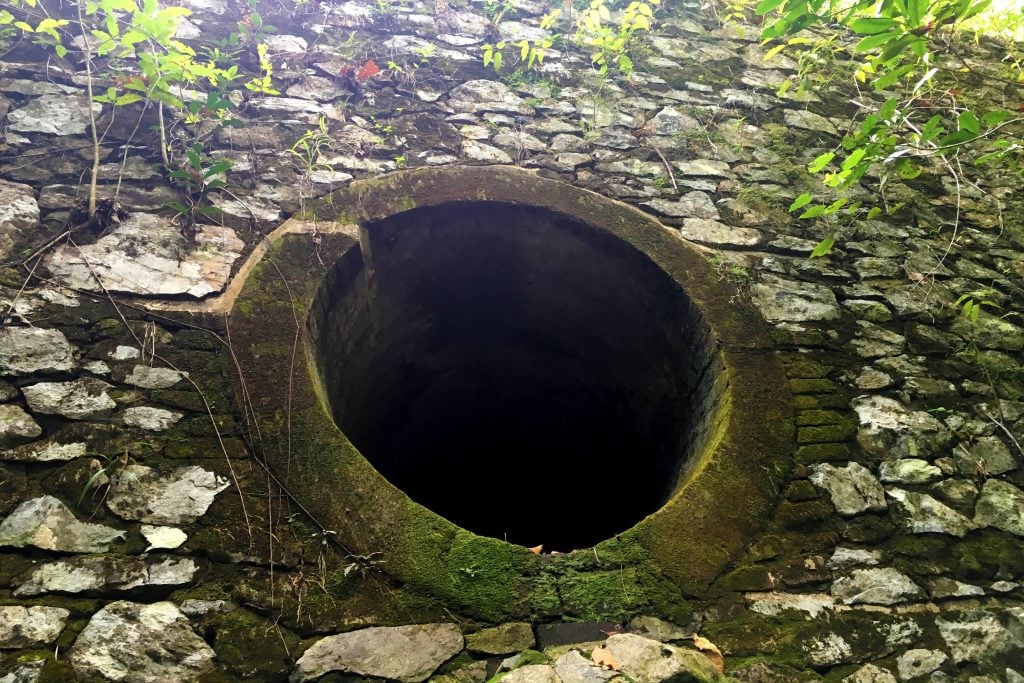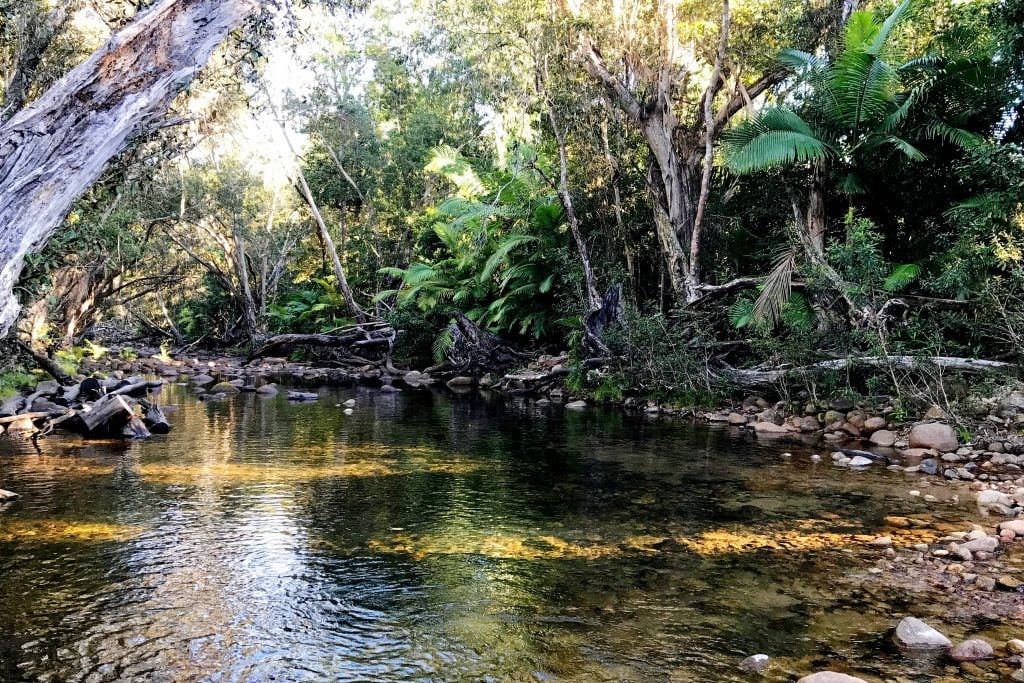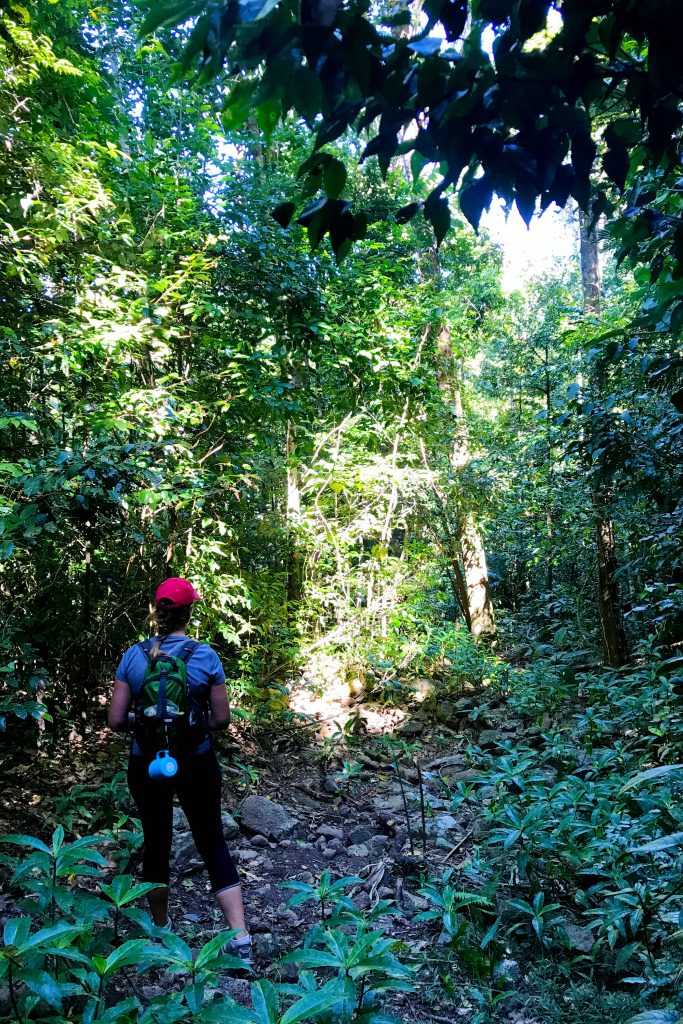 Dalrymple Gap walking track follows the road built in the 1860s by the early settlers roughly following the route taken by Aboriginal people across the Cardwell Range. Make your way across multiple creek crossings, through the cool rainforest and open eucalypt forest. The full track is 10.6km one way with the option of a shorter loop track.
Or for a short hour-or-two walk, explore the mangrove habitat on the Edmund Kennedy, Girramay National Park boardwalk.
Garden Island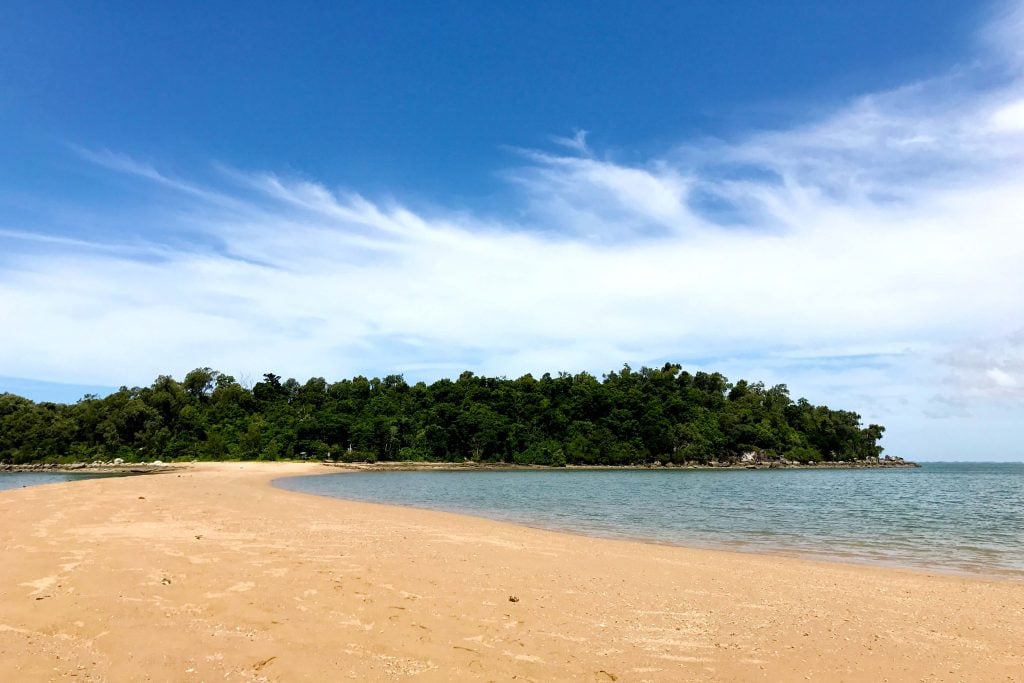 Garden Island is a small island paradise located just off Cardwell and Hinchinbrook Island. This Island has recently received some upgrades and is perfect for a camping weekend. There are some walking trails and beautiful campsites on Garden Island. This island has fire pits, tables, a toilet and bore water facilities.
You can access Garden Island via your own boat or from one of the local ferry companies. Camping permits can be purchased here.
Catch a barra
The Hinchinbrook area is teeming with hundreds and species of fish including prize catches such as barramundi, mangrove jack, grunter and mackerel. Its calm waters and maze of rivers make it the ideal fishing spot so if you've got a boat, head down to one of the three easily accessible ramps (Port Hinchinbrook, Fishers Landing and Meunga Creek) or fourth ramp at Marine Parade (recommended only for tinnies) and see what the day brings. Alternatively, there are a number of local fishing charters that can help you find the best places to fish on the map.
Aboriginal Culture – the Girringun experience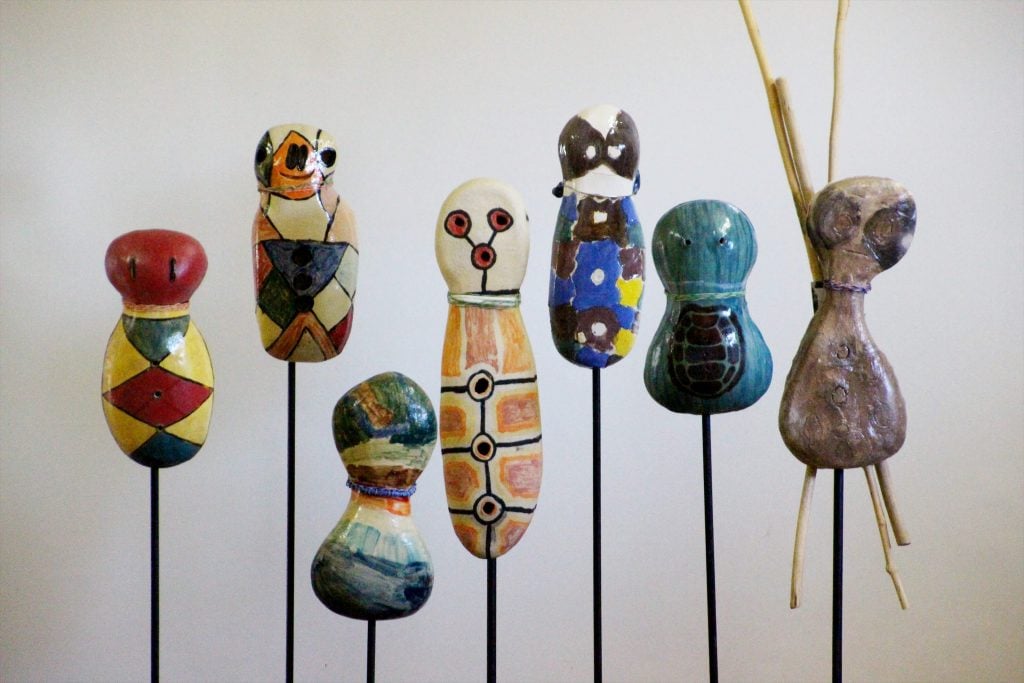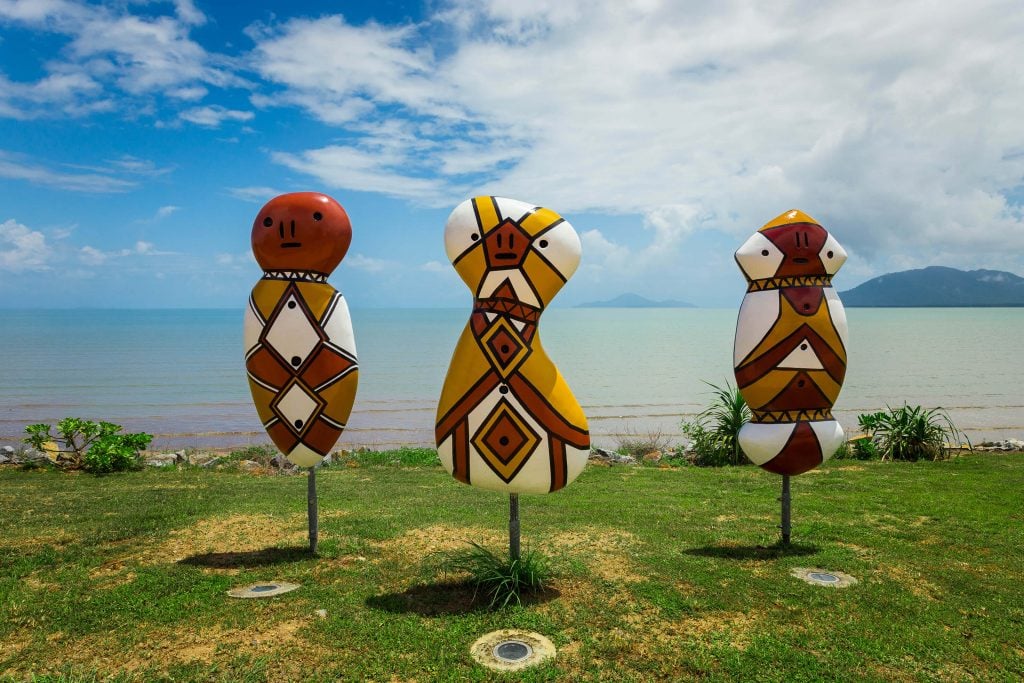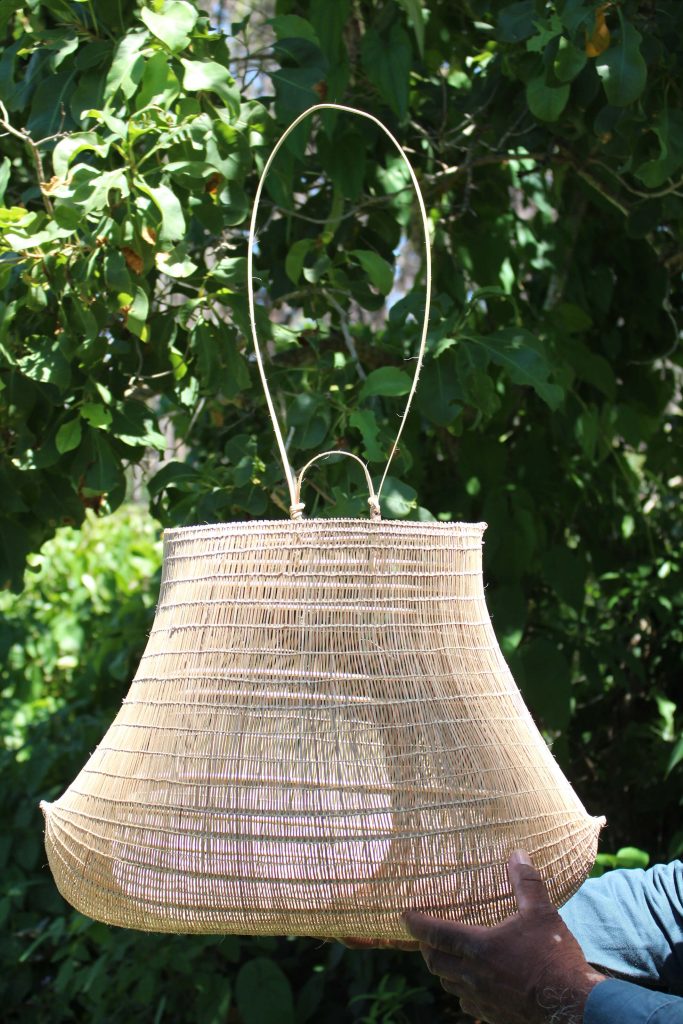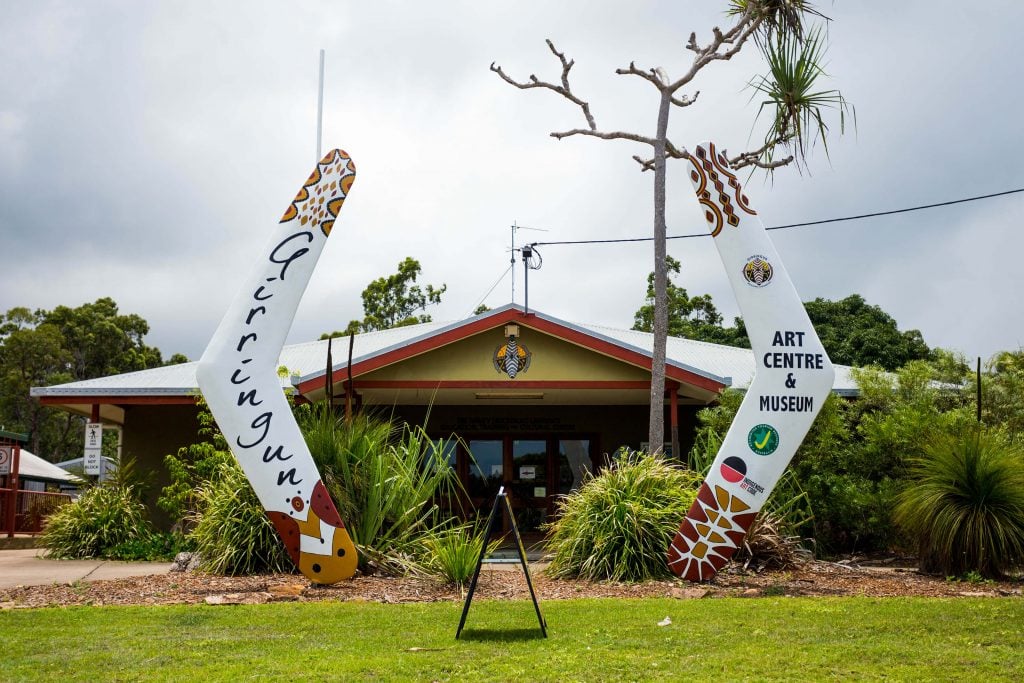 You are bound to be awestruck by the three large sculptural Bagu as you drive along the foreshore in Cardwell. Learn more about the artists or purchase your own (albeit smaller versions) at the Girringun Aboriginal Art Centre. Representing nine Traditional Owner Groups – Djiru, Gulnay, Jirrbal, Girramay, Bandjin, Warungnu, Warragamay and Nywaigi, the Keeping Place Museum and Gallery has a comprehensive display of tools and objects and contemporary artworks created by the people of the rainforest. The gallery has a variety of artwork for sale across a number of mediums including weaving, prints, paintings, textiles, ceramics, sculpture and merchandise. Girringun artists are represented in a majority of major collections throughout Australia and overseas and participate in regular exhibitions and art fair programs.
Visit the historic precinct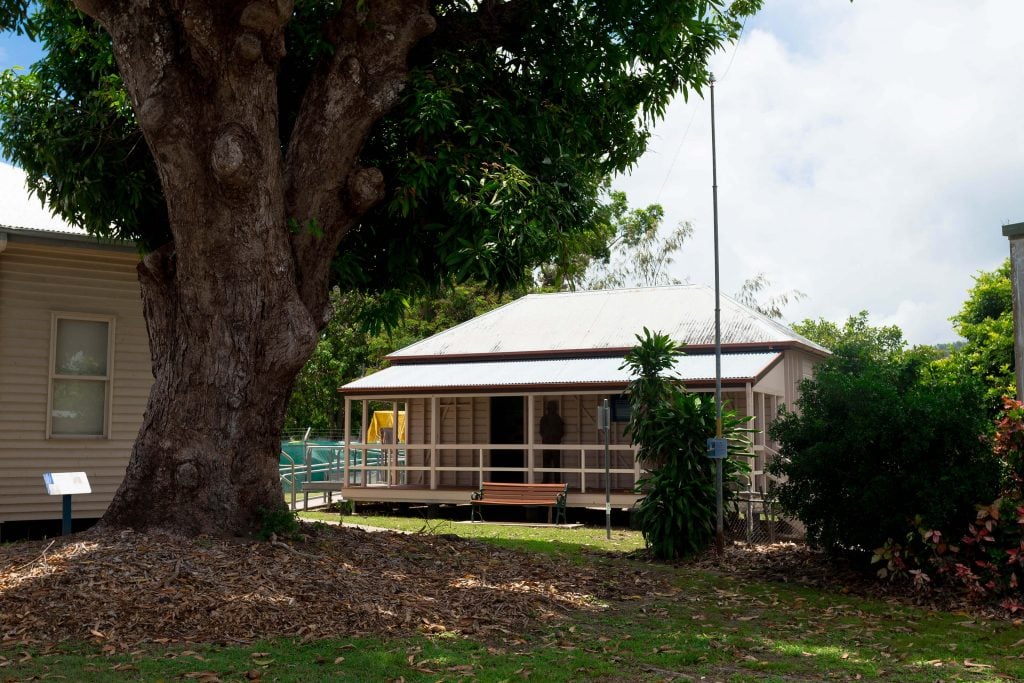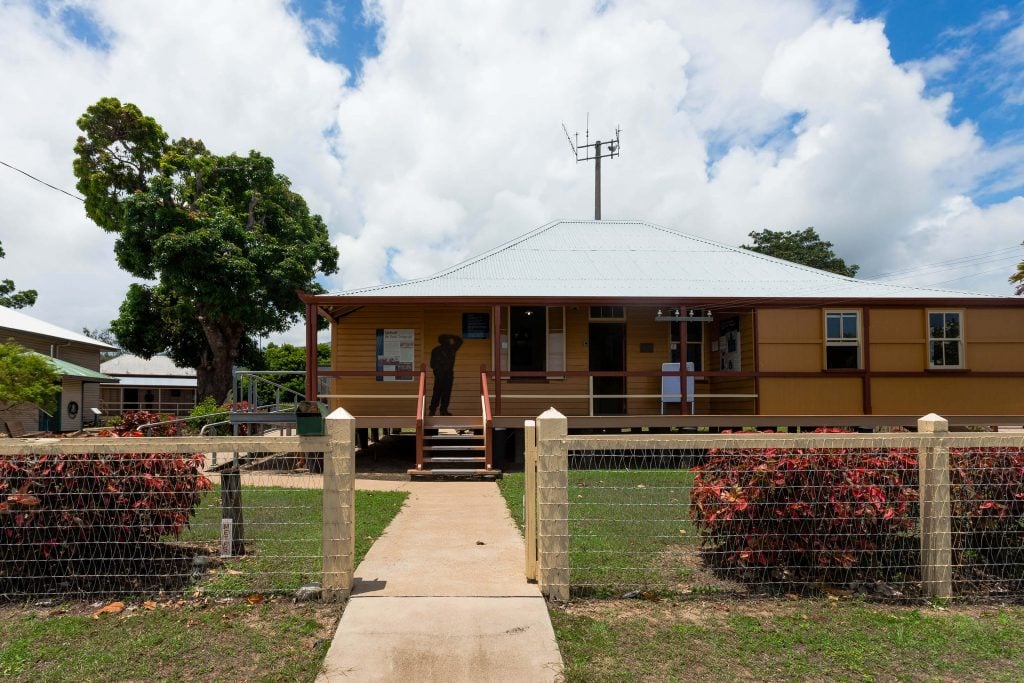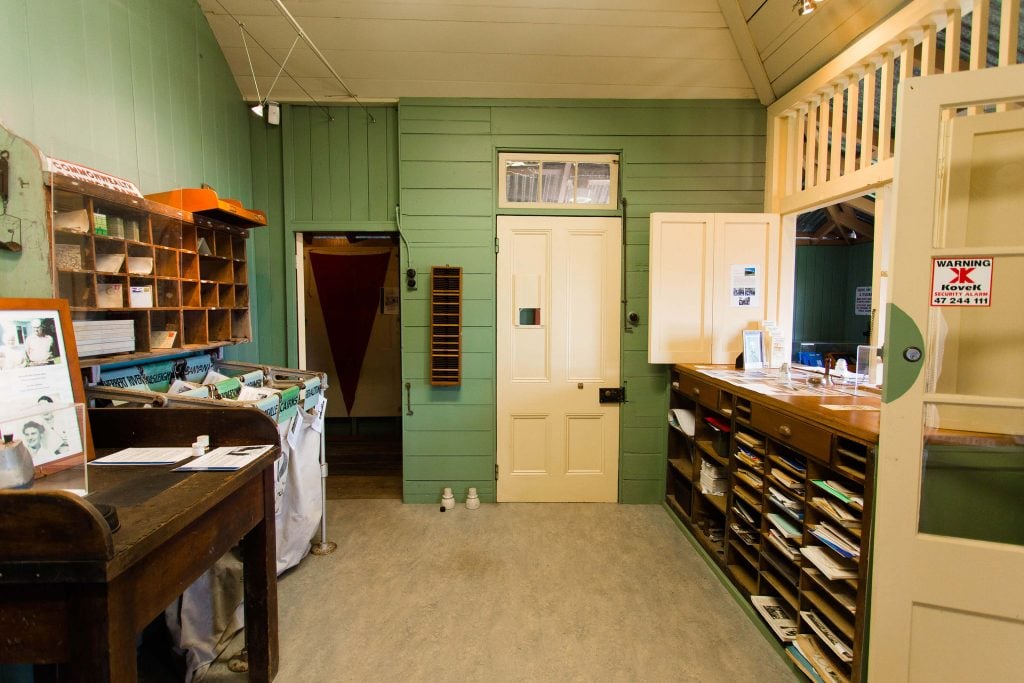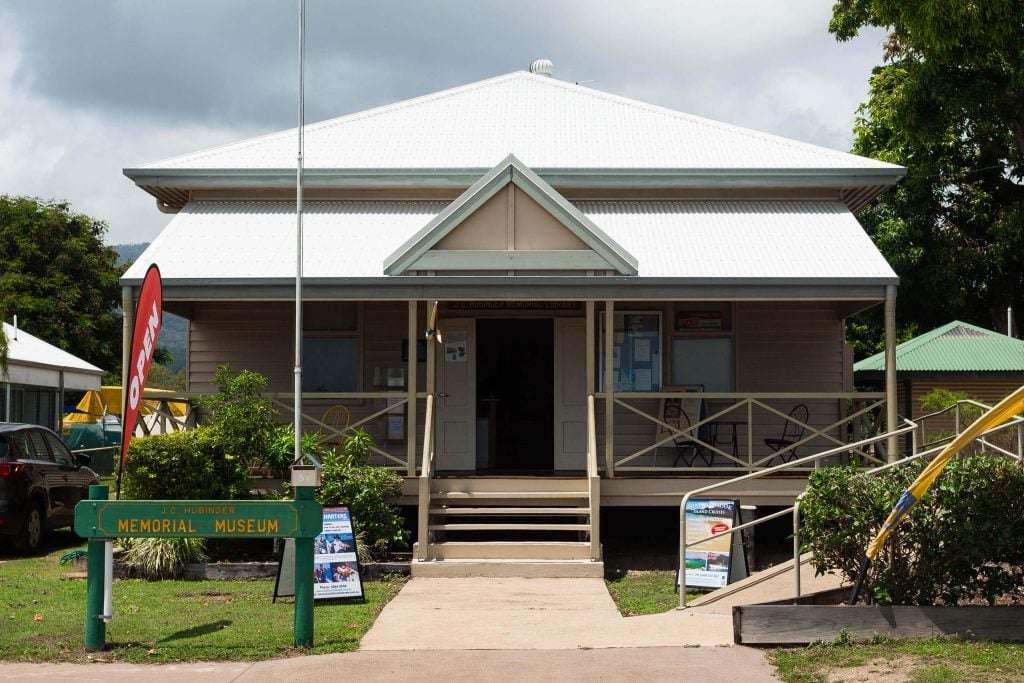 Learn the history of the seaside village while visiting the Cardwell Visitor & Heritage Centre. It houses the oldest building north of Bowen, the old telegraph and post office (aka Cardwell Bush Telegraph), which has withheld every cyclone in recorded history of the east coast of Australia since 1874. Step back in time as one of the lovely volunteers gives you the tour of the centre – you never realise how much controversy actually happens in small towns (also, make sure you ask about the history of the mango tree outside the Old Courthouse).