Mission Beach would be better referred to as Mission Beaches with its 14km stretch of sand interlinking three beaches and four villages. Lesser known are the smaller beaches and coves that make up a huge part of its charming appeal.
Mission Beach is a part of the Cassowary Coast region and as the name suggests, home to the endangered Southern Cassowary. It's a popular destination for people looking for some peace and quiet or those wishing to explore its natural surrounds. Flanked by two World Heritage sites – the Great Barrier Reef and Wet Tropics Rainforest – Mission Beach is the closest point on the mainland to the Great Barrier Reef.
While famed for its 14km of coconut lined stretch of golden sand, the area also includes smaller coves where not seeing another soul is the norm, except for the the occasional cassowary of course. Begin at Garners Beach, a secluded strip where the rainforest threatens to claim the beach with overhanging branches almost touching the water. It's the perfect place to pull up a shady spot for a picnic or some much needed R&R. Nearby, unmarked on many maps is Brookes Beach. To get here, turn right off of Garners Beach Road onto Holt Road and keep an eye out for the pandanus clad pathway leading down to the beach. You'll be greeted with expansive sands and views to Bicton Hill over a smaller rainforest covered headland.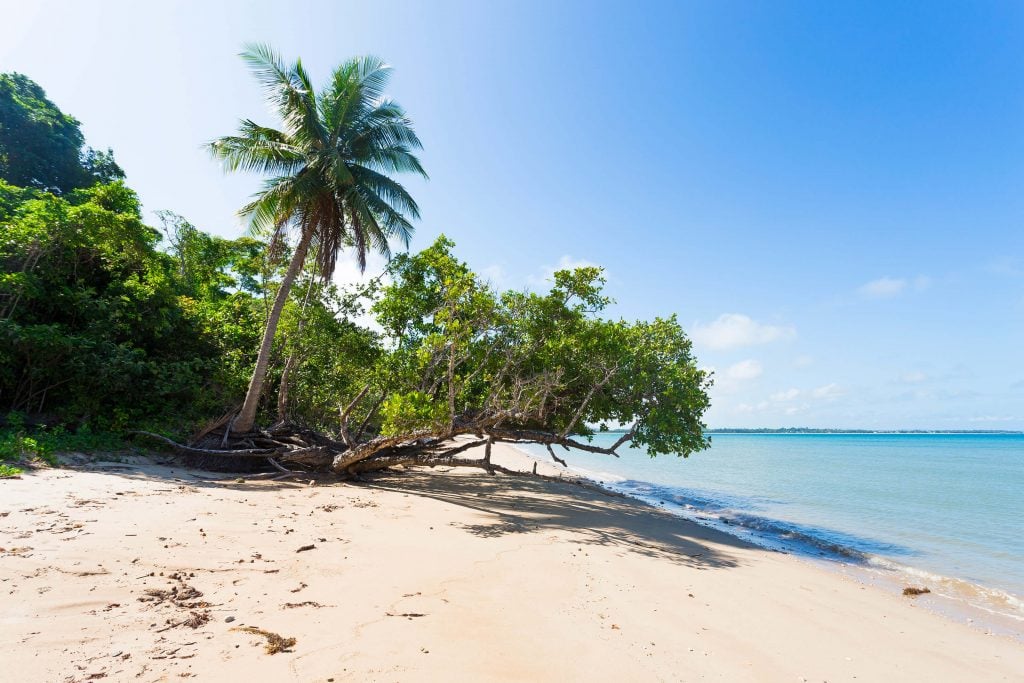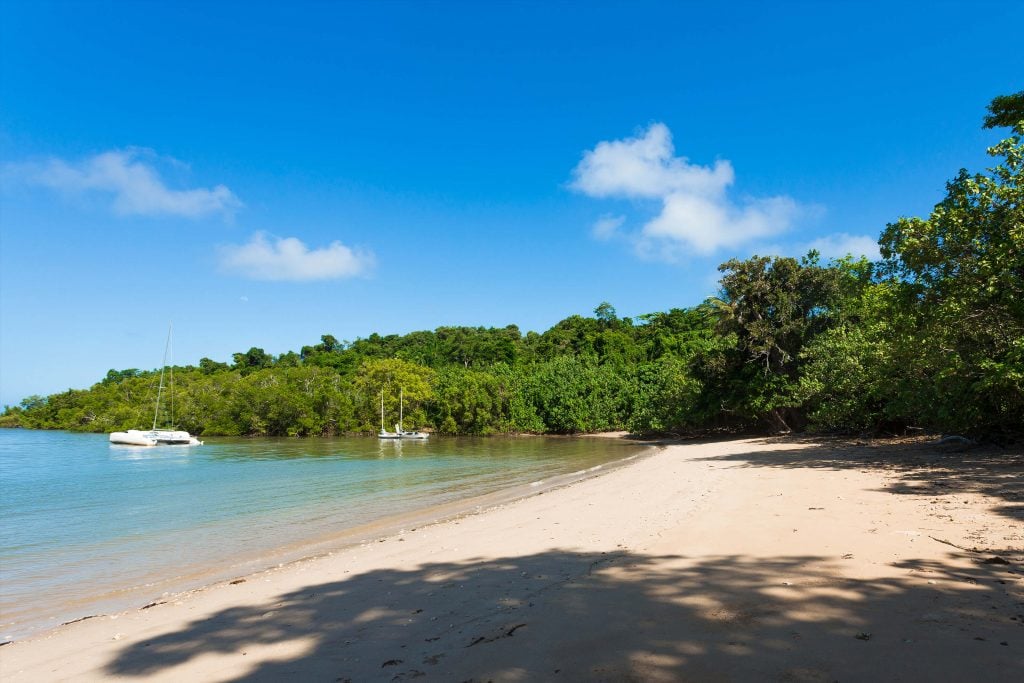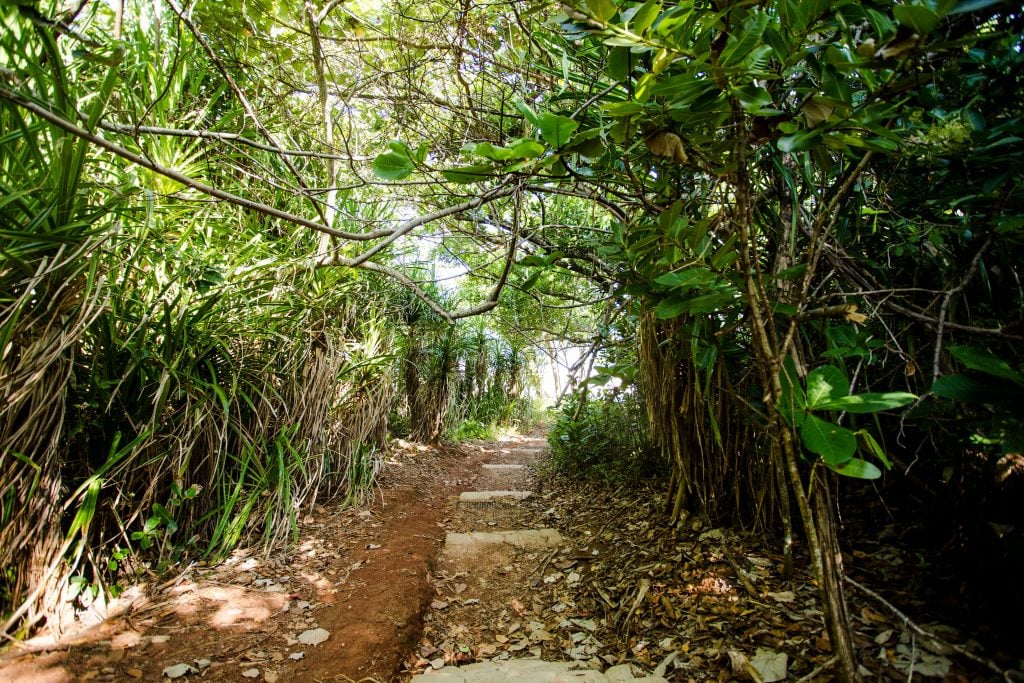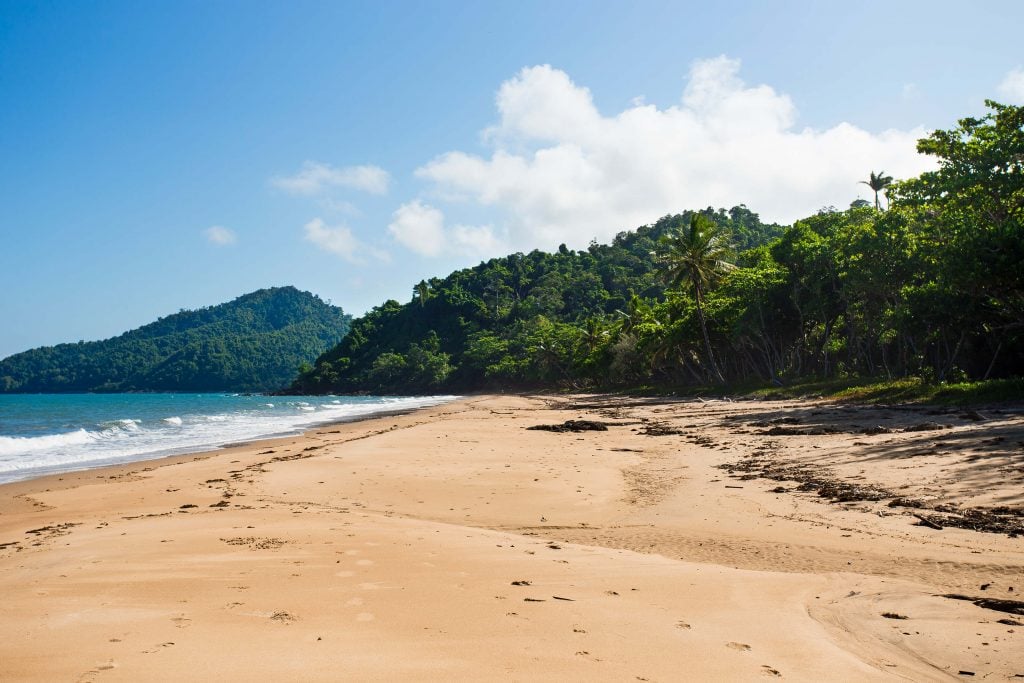 Rivalling Tropical North Queensland's famed Great Barrier Reef Drive, is Alexander Drive (aka The Bingil Bay Bends) which hugs the coastline between Mission Beach and Bingil Bay. While shorter in length, this stretch encompasses a passage through UNESCO Wet Tropics Rainforest with million-dollar ocean views.
Bicton Hill, Clump Point National Park, beginning at the southern end of Bingil Bay offers a great walking track through one of the few remaining patches of undisturbed tropical lowland rainforest. Bicton Hill provides views over Bingil Bay, Mission Beach, and Dunk Island through to Hinchinbrook Island in the distance. If you're a keen fisherman, head over to the other side of the hill, Narragon Beach, where the jetty is a favourite spot among locals to wet the line.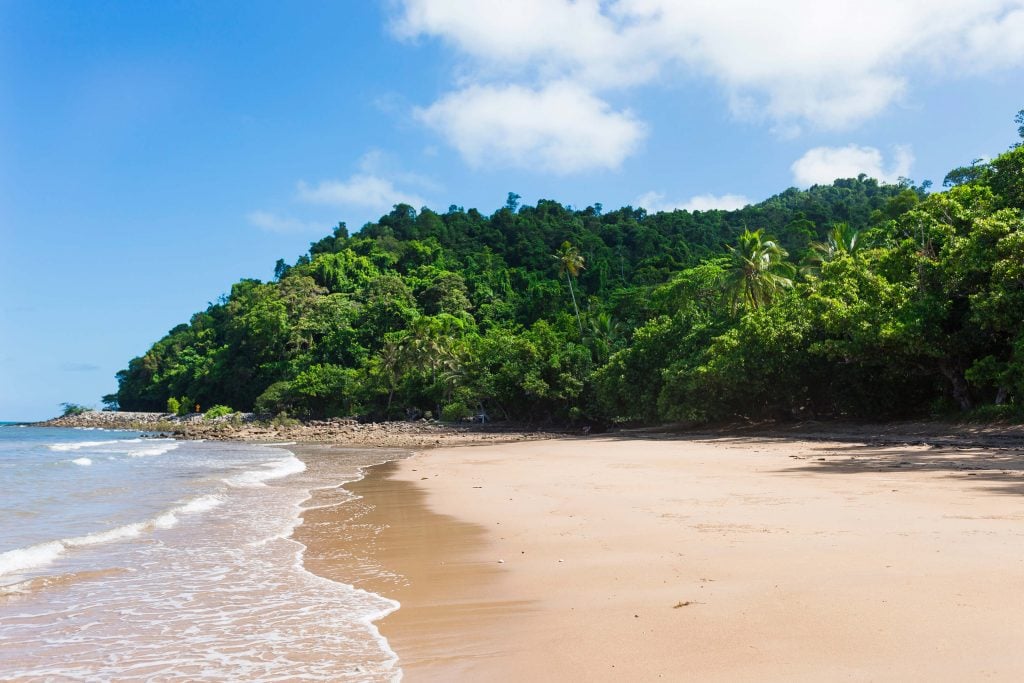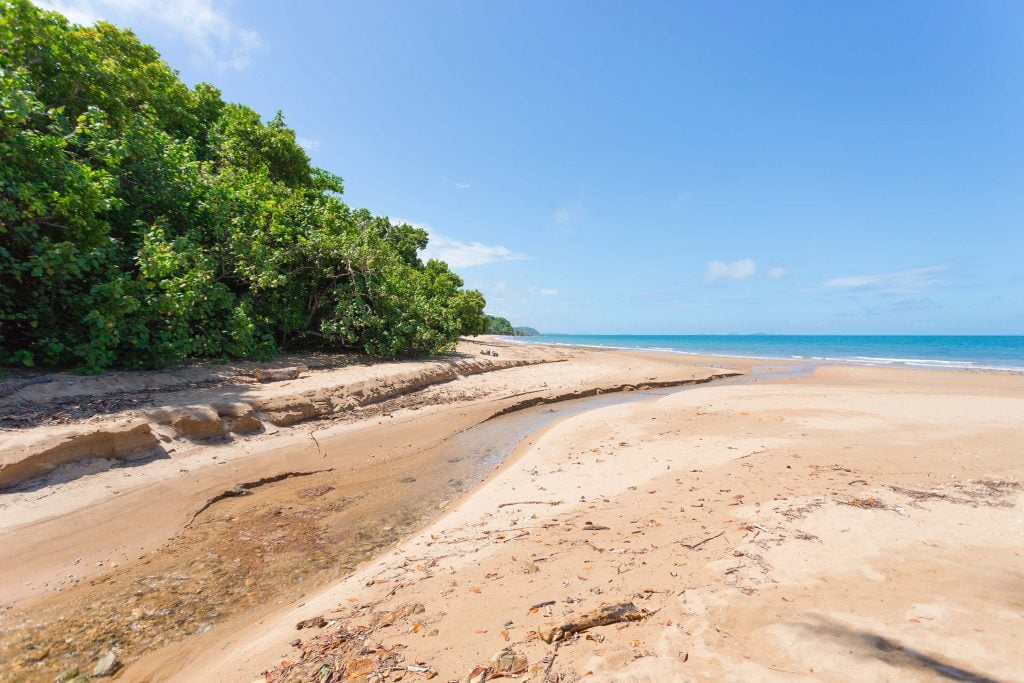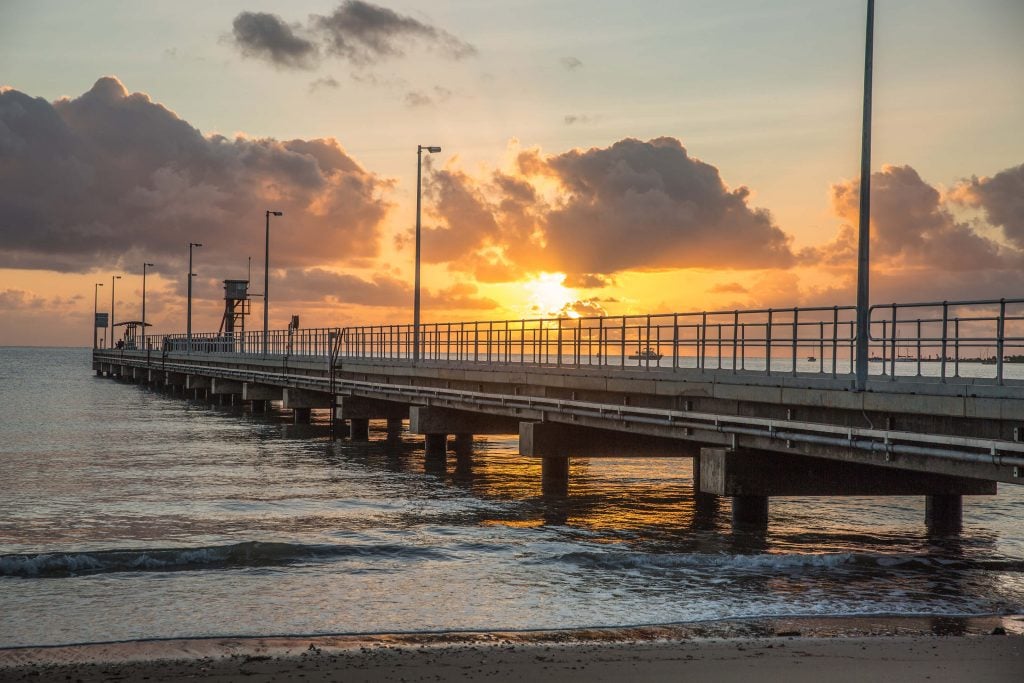 Dunk Island, a ten-minute water taxi from Wongaling Beach, is a treasure trove of peaceful beaches, living up to its name by the local Bandjin and Djiru Aboriginal people, Coonanglebah – "The Island of Peace and Plenty". Upon arrival, Brammo Bay greets you with clear waters, overhanging coconut trees and a view to Mt Kootaloo, Dunk Island's highest peak. From the jetty, a pathway leads to Pallon Beach, which meets up with Brammo Bay at The Spit, a sandy outreach at the tip of the island. Approximately a 2.5–3km return walk from Brammo Bay will lead you to Muggy Muggy Beach, an even quieter sandy cove accessed via rainforest, coastal woodland and mangroves. For the adventurous, take the 11km Island Circuit Walk via the Mt Kootaloo summit, descending through Palm Valley to private Coconut Beach and returning along Pallon Beach. To optimise your time at Dunk, pitch a tent so you can explore the island at leisure.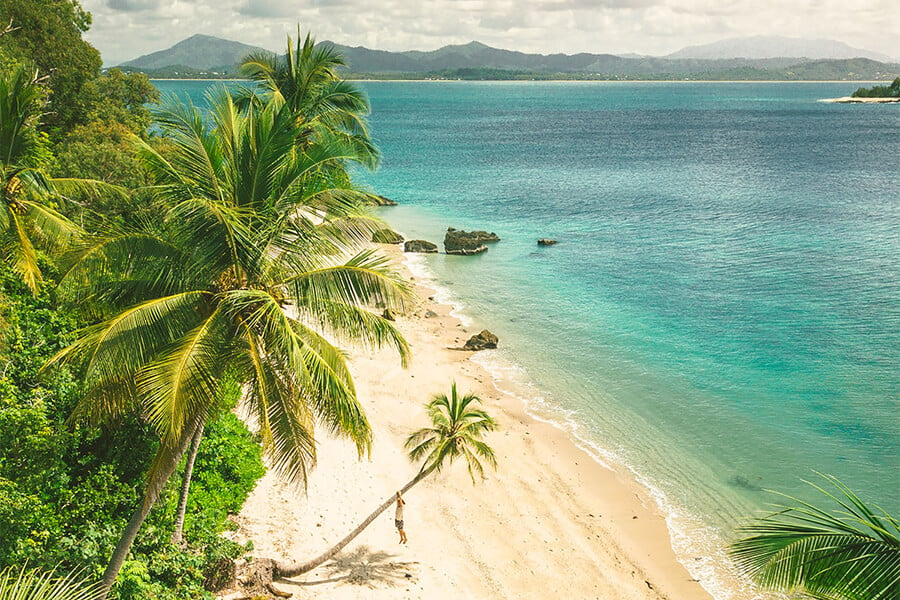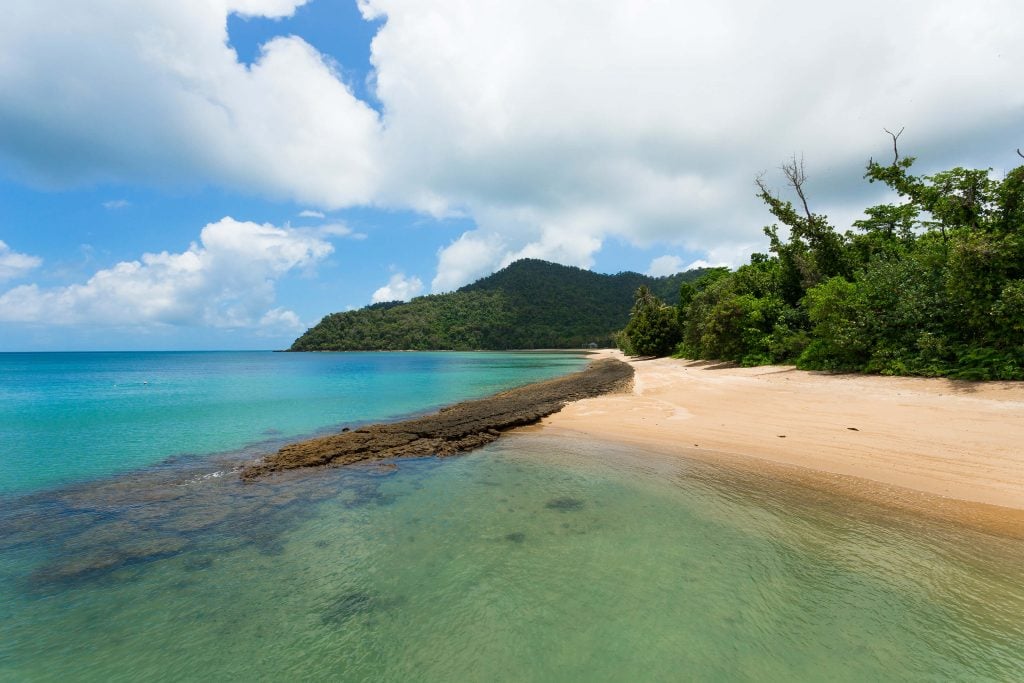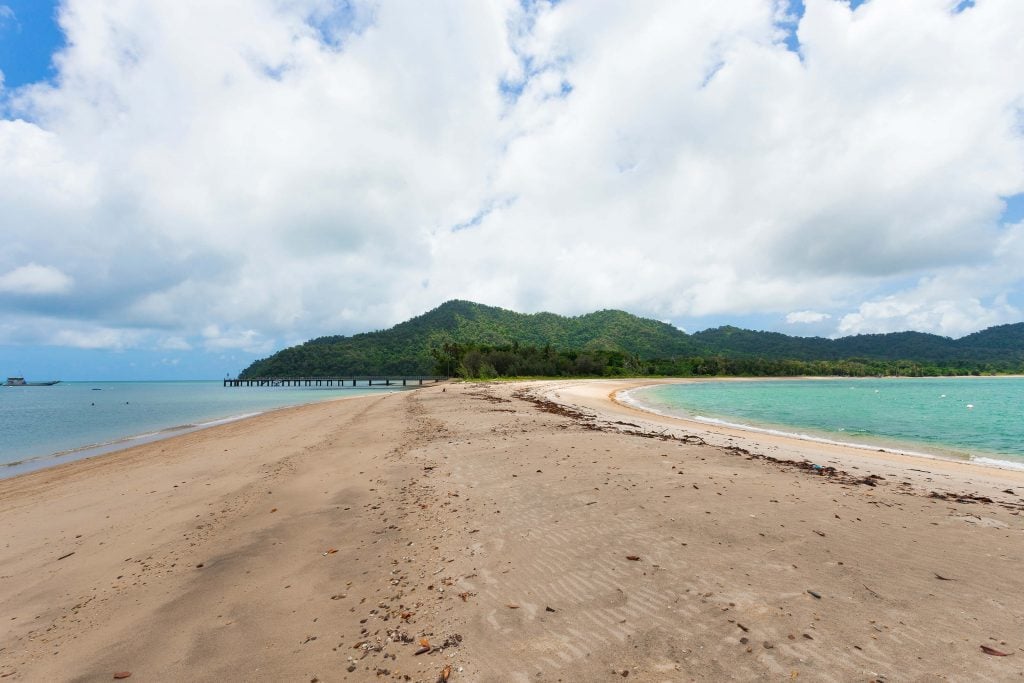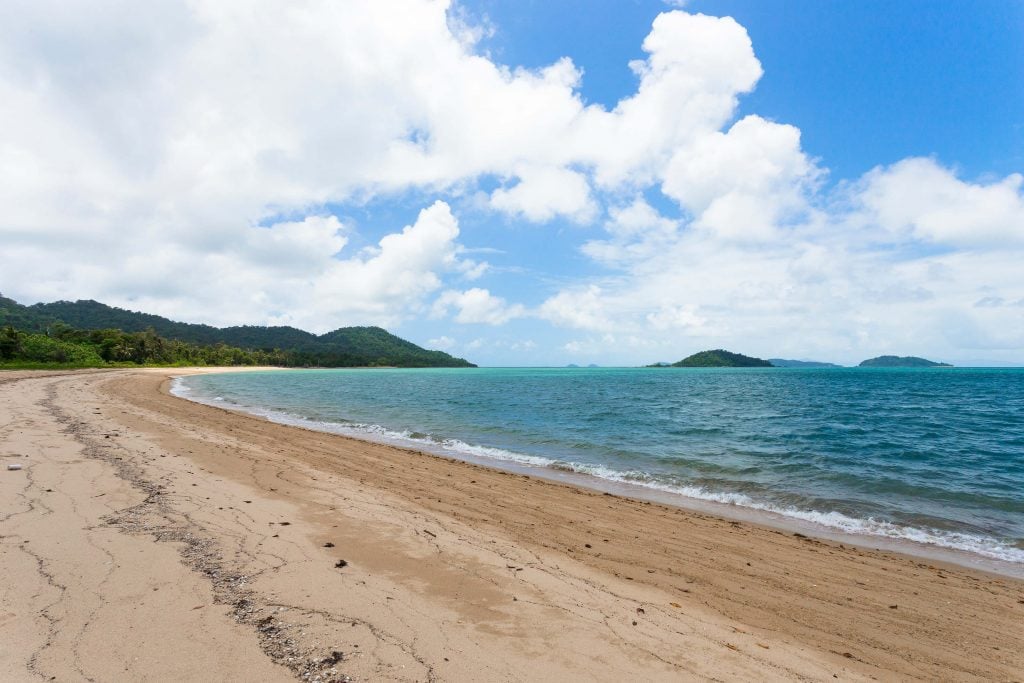 Finally is Lugger Bay, known locally as Lover's Beach. Lugger Bay can only be accessed via the 8km return Kennedy Walking Track at the southern end of South Mission Beach. Skirting the coast through shady pandanus and eucalypt forest, the track meanders down to the bay just after a kilometre. Be sure to time your visit with low tide as the sea swallows the sand and laps the rocks and rainforest at high tide.
The quiet community of Mission Beach is the perfect retreat for a relaxed or adventurous getaway. With so many miles of soft sand on uncrowded beaches, consider extending your stay so that you can properly explore this patch of tropical paradise.