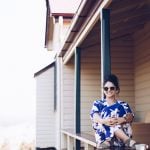 Refresh yourself in nature's swimming pools, sliding into these waterfalls and waterholes across Cooktown and Cape York.
The Cape York Peninsula might be best known for its rugged wilderness and 4WD scene, but its waterfalls and secret swimming holes hold their own against the destination's major draw cards. From gentle trickles to thunderous drops, you'll be spoilt for waterfall and swimming hole choice when you buckle up for a trip to the tip. Break up your journey to Cooktown and Cape York with this guide to waterfalls and wild places – just be sure to follow the safe swimming signs.
Wujal Wujal Falls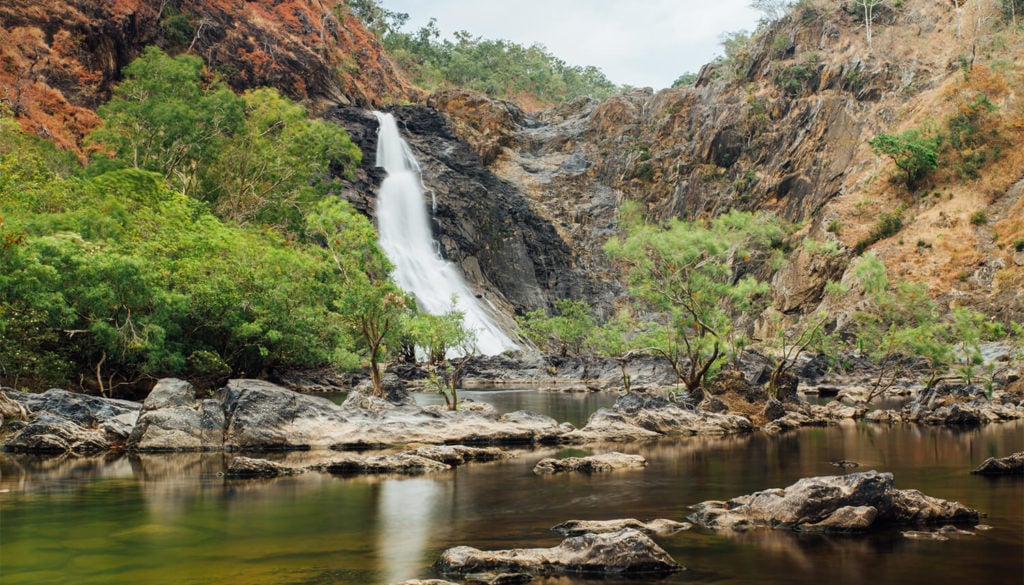 Translating to 'many falls' in the local Kuku Yalanji language, Wujal Wujal lives up to its name. You'll find this waterfall, an hour and a half south of Cooktown, connected by a short, well-travelled path from the carpark to falls. Although you can't swim at these falls (crocodiles have been sighted here), pack a camera because the spray is nothing short of photogenic, especially after big rain.
Home Rule Falls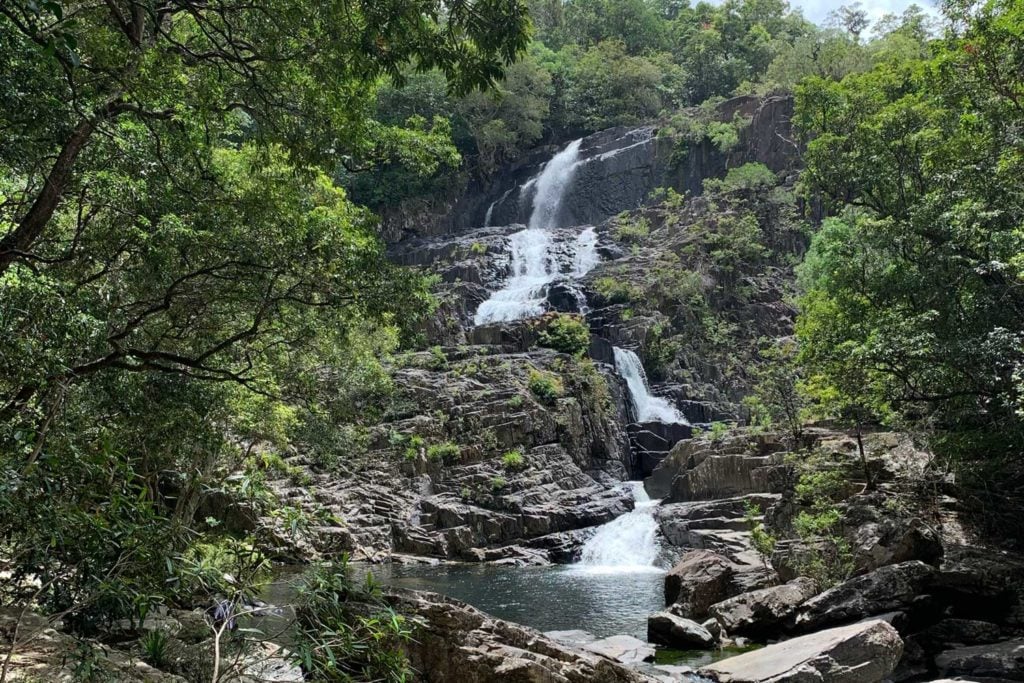 This waterfall requires you to lace up your hiking boots to find it – following a 2.6km (return) track through lush rainforest. Start your stroll from Home Rule Rainforest Lodge and follow the dam wall until you see signs to the falls. The reward for the climb to the top is a three-tiered waterfall that cascades into a deep gorge formed by vertical slate. Pack your swimmers because swimming is allowed in the deep pool below the falls.
Trevathan Falls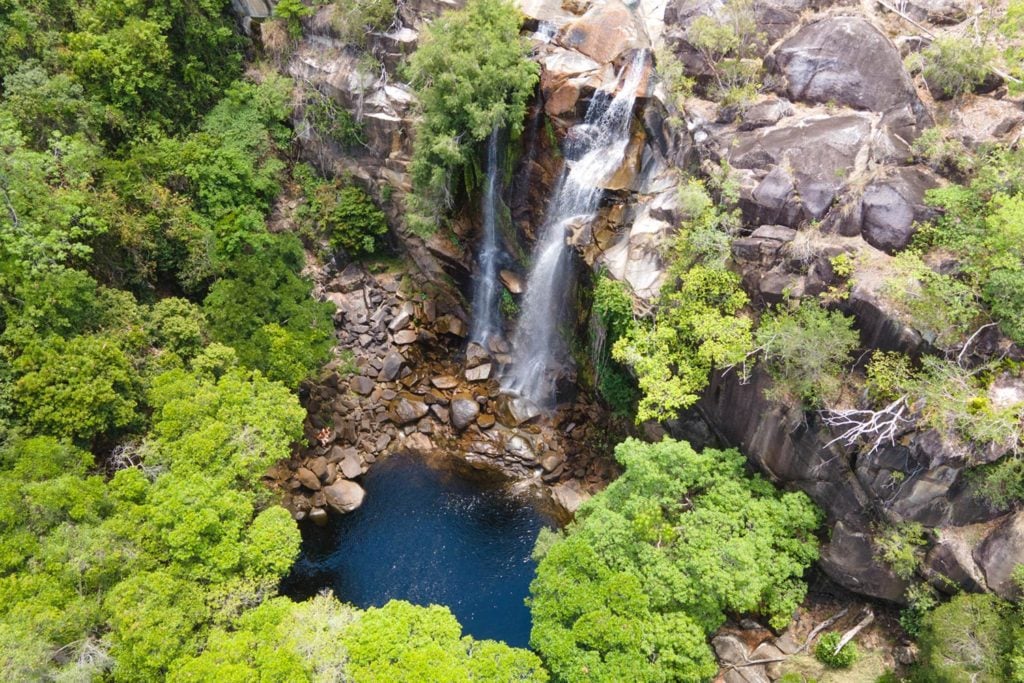 Four wheel drivers, listen up! There's a waterfall you need to chase, Trevathan Falls, and you'll find it 45 minutes south of Cooktown. Drop your location pin to Mt Amos Road off the Mulligan Highway, and embrace the fact it's a short but steep walk from the end of the road to find this fall. The reward at the end of the hike is a safe-to-swim, deep pool, and photo-worthy waterfall, cascading over a moss-covered rock face.
Endeavour Falls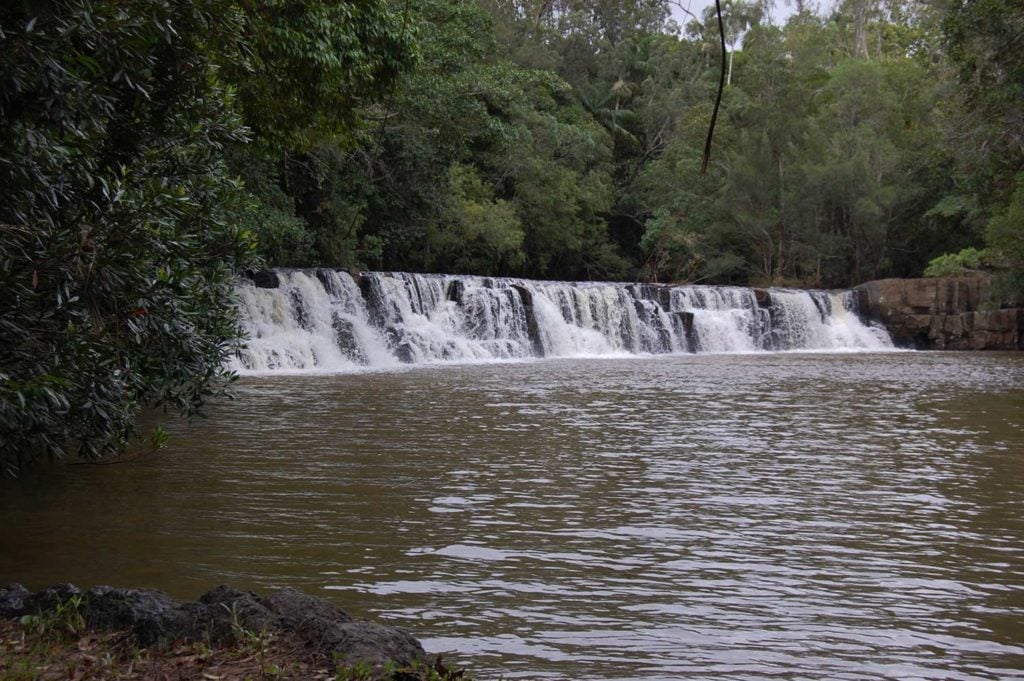 Giving a nod to the region's history in its name, Endeavour Falls are tucked away 32km north of Cooktown, accessed via Endeavour Falls Tourist Park. Although swimming is not allowed at this waterfall, the falls make an idyllic backdrop for a picnic and pitstop on your Cooktown adventure. With an onsite store you can stock up on supplies and use the amenities before pushing on with these things to see and do in Cooktown.
Isabella Falls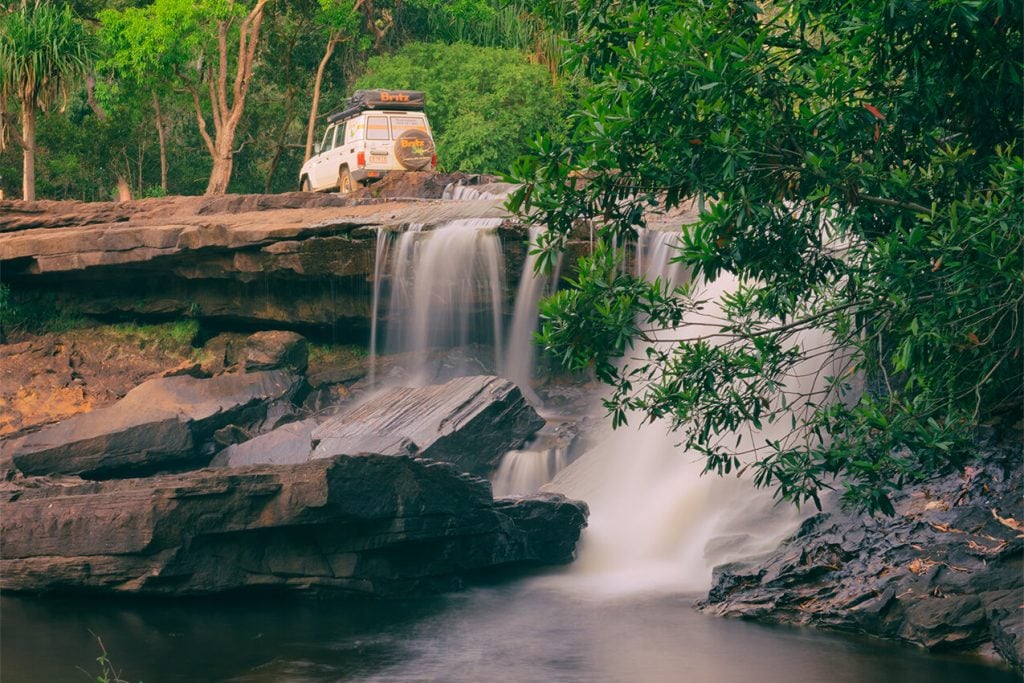 While most of Cape York's icons are "off the beaten track", Isabella Falls bucks the trend sitting firmly on it – accessed via fully sealed road. Find Isabella Falls an hour north of Cooktown, posing as the perfect first picnic stop on your trip to the tip, parking up right alongside the falls.
Note: Although many visitors swim here, there have been rumoured crocodile sightings in the past so swimming here is at your own risk.
Fruit Bat Falls
There's plenty of famous pitstops on the trip to the tip – and Fruit Bat Falls is one of them. Located off the Old Telegraph Track, this croc-free swimming hole in Apudthama National Park (Jardine River National Park), is a welcome reprieve to the bouncing of a 4WD. Cool off in Fruit Bat Falls' emerald waters, use the waterfall force as your own personal masseuse, before enjoying a picnic in its shaded surrounds.
Eliot Falls
If you want to make your waterfall chasing progressive, it's just a 23-minute drive on from Fruit Bat Falls to find Eliot Falls. This croc-free swimming hole draws a crowd for all the right reasons with an onsite campsite nestled in next to these two falls. If camping, take note, the campsites book out well in advance – bookings are essential.
Twin Falls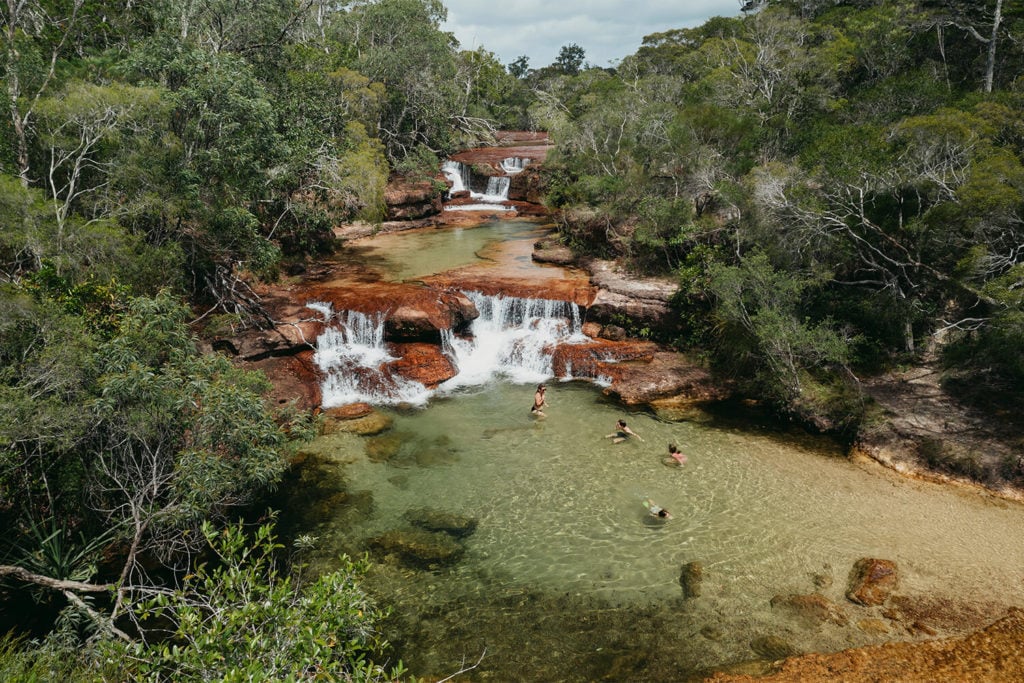 If you find Fruit Bat and Eliot Falls a little too crowded, follow the boardwalk from Eliot Falls to its neighbour, Twin Falls, and slide into this series of rock pools and cascades. Follow the lead of other Cape York travellers who swear by the refreshing properties of Twin Falls' cool pools to ease road tripping muscles after testing your suspension along the Old Telegraph Track.