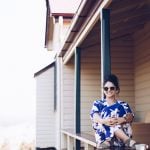 Welcome to Cooktown, the Tropical North Queensland town whose history and heritage draws 25,000 visitors to it each year.
It's not just the story of Captain James Cook that you'll find here, but a rich Indigenous history and plenty of evidence that Cooktown was booming in its gold-rush glory days. For a town that sits on the Cape York Peninsula, what surprises most visitors to Cooktown is its accessibility. All roads lead to Cooktown, whether you take the fully sealed road (the Mulligan Highway from Cairns) in just four hours, choose to four-wheel drive the coastal Bloomfield Track or take the 45-minute flight connection from Cairns. If you find yourself yearning to explore Cooktown yourself, chart your course with this guide to 10 things to do in Cooktown.
Botanic Gardens & bite to eat at the Visitor Information Centre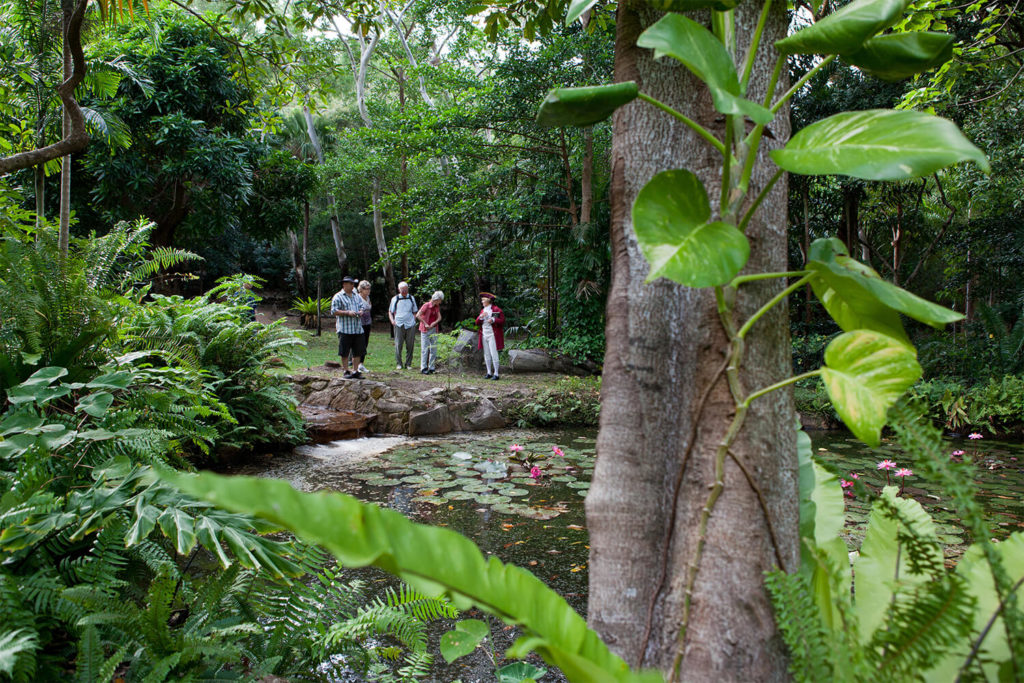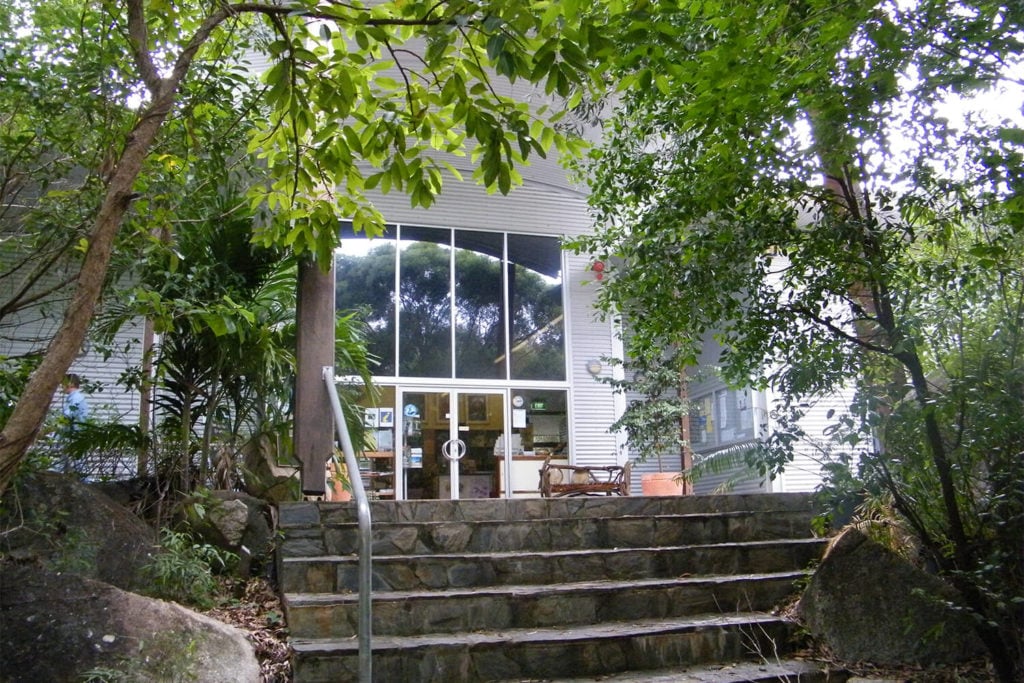 Not all Visitor Information Centres are bloomin' beautiful, but this one backing onto Queensland's oldest regional botanic gardens (est. 1878) certainly is. Spend the morning exploring the heritage listed Cooktown Botanic Garden's 62 hectares, which house five major botanical collections including those species collected by Joseph Banks and Daniel Solander in 1770.
After wandering the Cooktown Botanic Gardens, fuel up with a bite to eat at the onsite café, whose open veranda is the perfect vantage spot to watch the world go by. The café is open seven days a week, dishing up coffee, cake breakfast and lunch. The menu rotates based on seasonality, so you can be assured no two meals will be the same.
If you'd like to work up an appetite for your meal here, step it out along the scenic rim walking track which links the Botanic Gardens to Finch Bay and Cherry Tree Bay – two of the beaches in the area.
Make your pub crawl progressive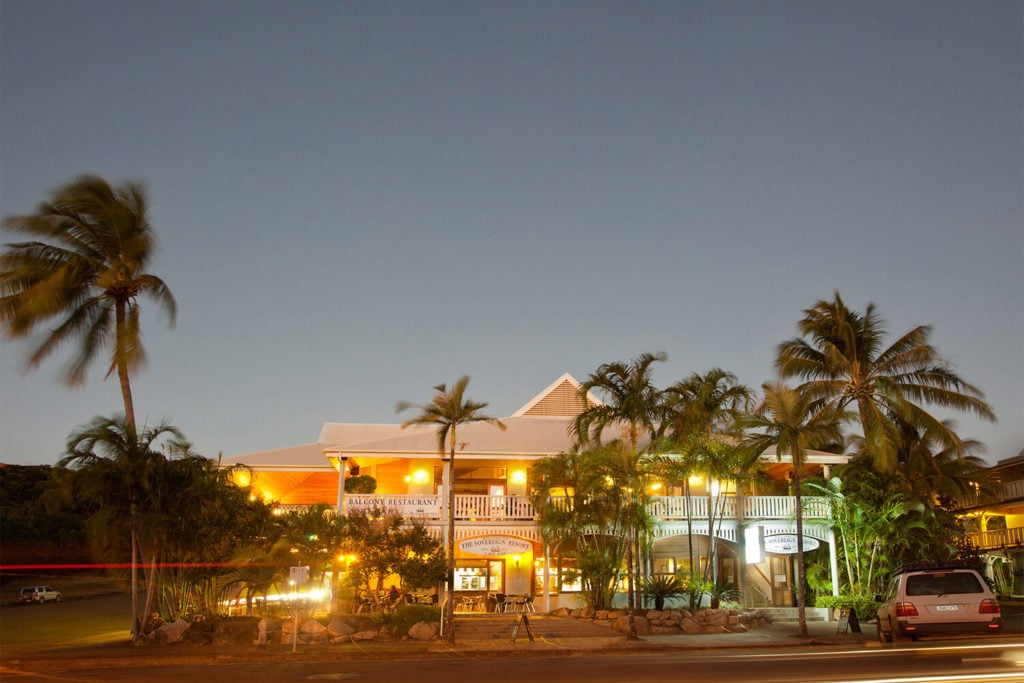 With five pubs in the main street, one thing is for certain, Cooktown won't let you go thirsty. Make your night progressive, working your way through a beer at each of Cooktown's establishments, across a one-kilometre pub crawl taking in the Top Pub, West Coast Hotel, Sovereign Resort, Cooktown RSL and Cooktown Bowls Club. No chance of getting lost since they're all on Charlotte Street, but make sure dinner is a consideration for your crawl, with plenty of options to choose from for a bite with your brew.
For an iconic pub experience, on your way back to Cairns, down a coldie at the Lion's Den Hotel, a 30-minute drive out of Cooktown. As soon as you cross the threshold, you'll realise this is no ordinary pub – with memorabilia lining the walls and signatures from thousands of other 'pilgrims' to Cape York Peninsula who have left their mark on the Lion's Den.
Turn back the pages of history at the James Cook Museum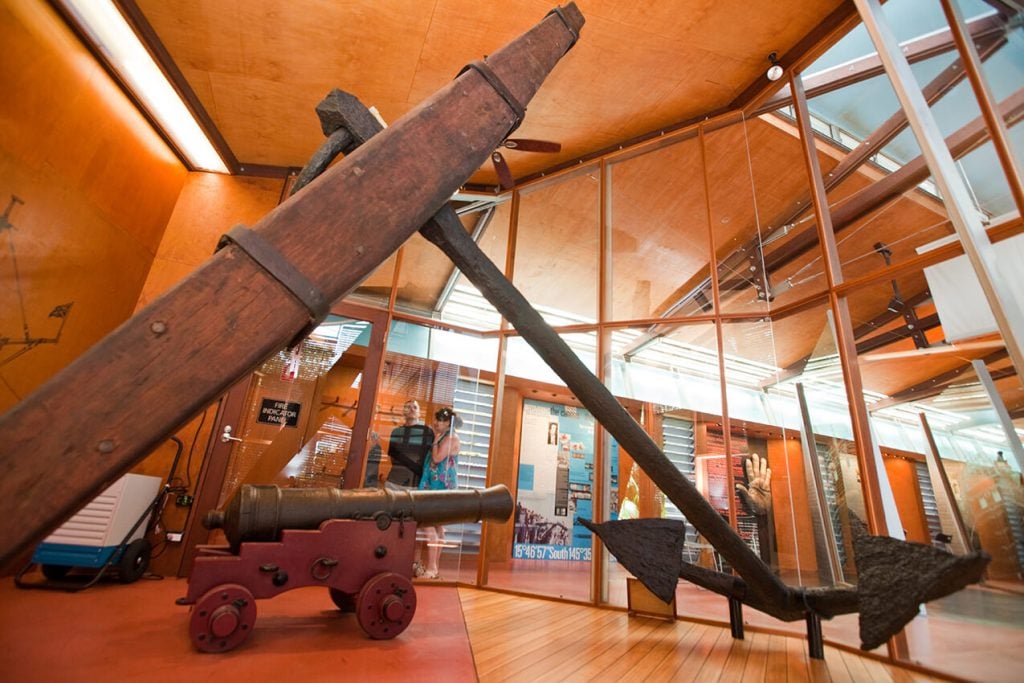 For a town named after James Cook, it makes sense that you'll want to visit the museum named after him to get a taste of this chapter of Australian history. As a member of the national trust, the James Cook Museum packs plenty of history within its former-convent walls.
Price of your admission will earn you a ticket to James Cook history, local indigenous history and the gold rush period which saw Cooktown flourish between 1873-1890. The 1888 building and architecture itself is worth the $15 entry fee to see, and that's before you get to the real anchor and cannon rescued from the Endeavour.
Enjoy sunset at Grassy Hill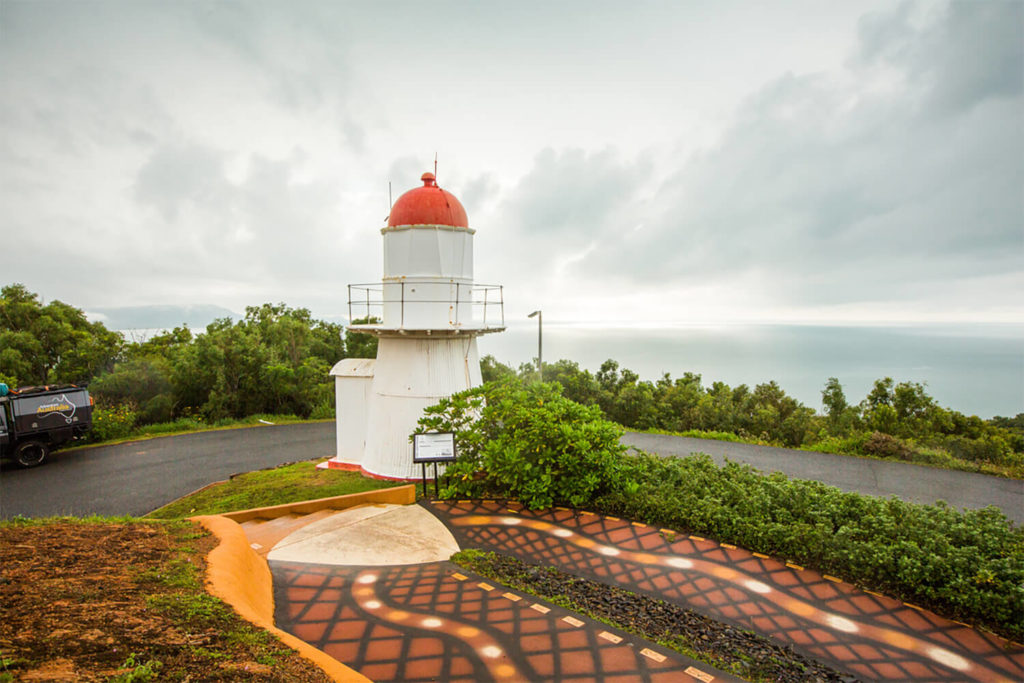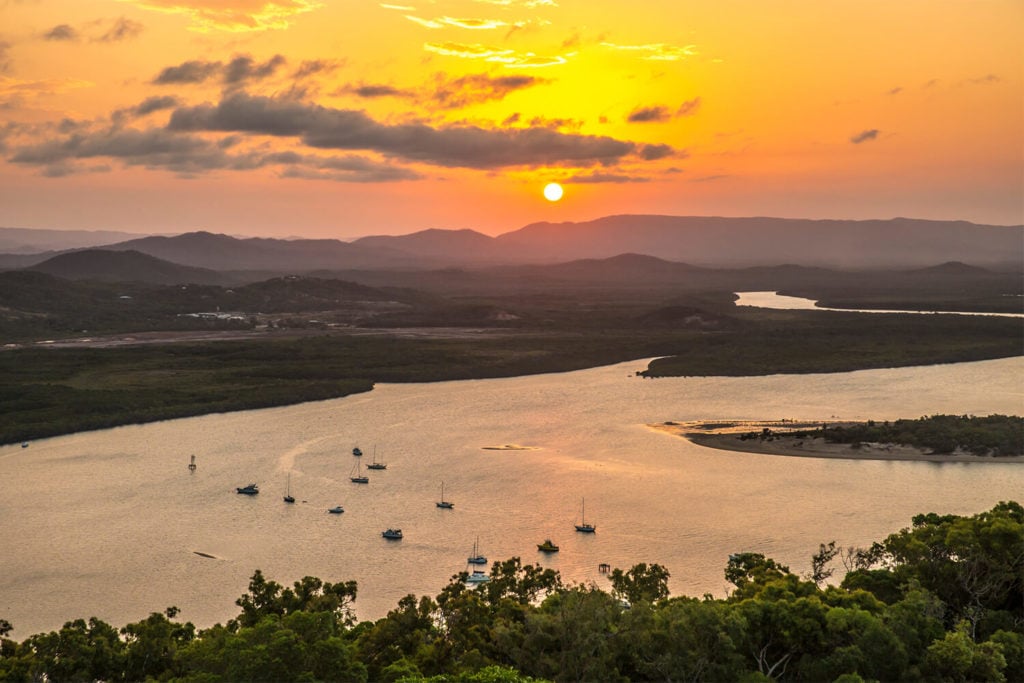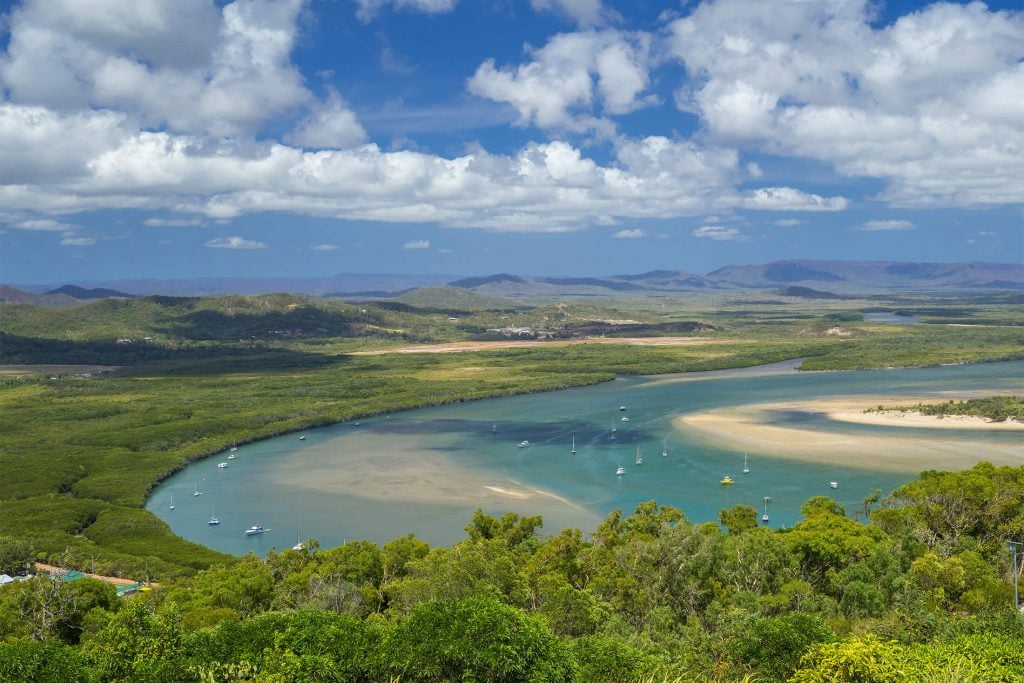 For scenic sunset views over Cooktown, it pays to get elevation above it. In fact, that's exactly what Captain Cook did back in 1770 to navigate a safe passage out of the surrounding reef, when he made for Grassy Hill. We'd suggest you follow his cue, driving to the top for 360-degree views out to the Great Barrier Reef, Endeavour River and over Cooktown's CBD. Of course, if you're feeling eager, you can take to it by foot – walking the 1.8km from the town's centre to the top, via a steep track.
Spot a croc in Cape York country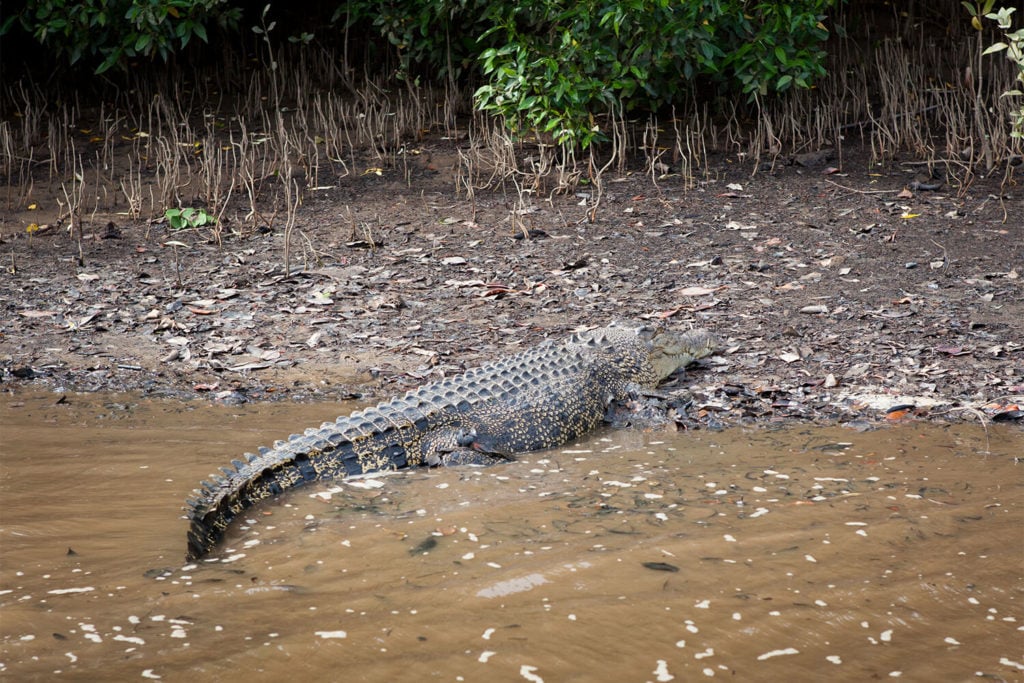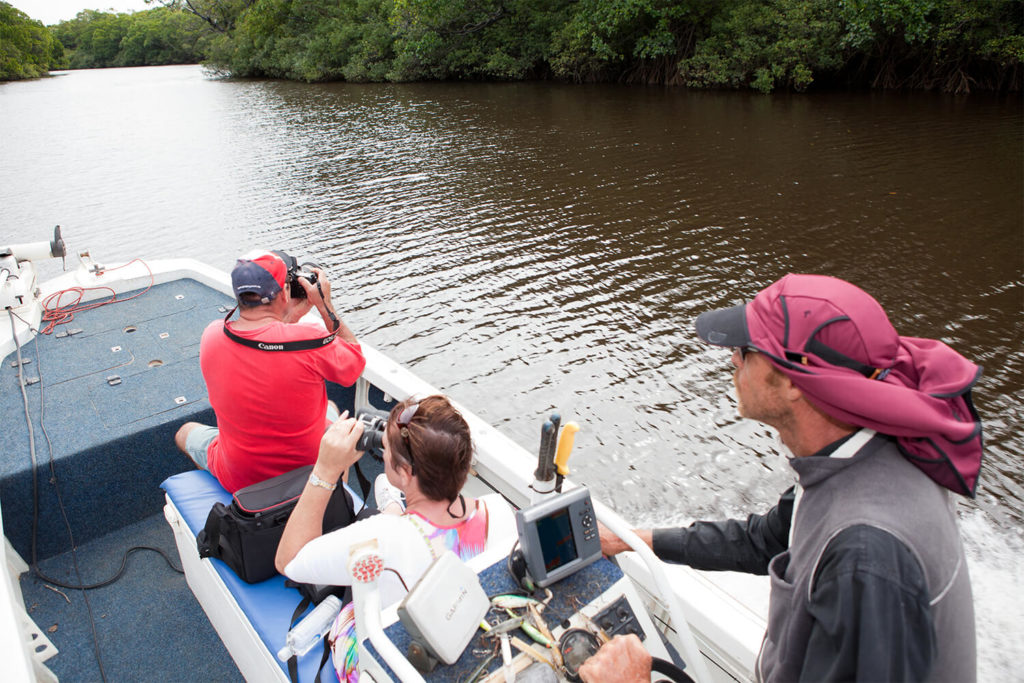 You're in Cape York country now, which means you're in saltwater crocodile territory. To see these living dinosaurs, you'll want to get out on the water with a croc-spotting tour. Join Riverbend Tours, aboard their 30-seater vessel for a croc-spotting tour down the Endeavour River. Timed for sunset, you'll have the chance to see these apex predators in their natural habitat, along with the other flora and fauna that inhabit this tidal river system.
BYO drinks because Riverbend Tours provide the gourmet cheese platter for this afternoon of crocodiles and cruising.
Cast off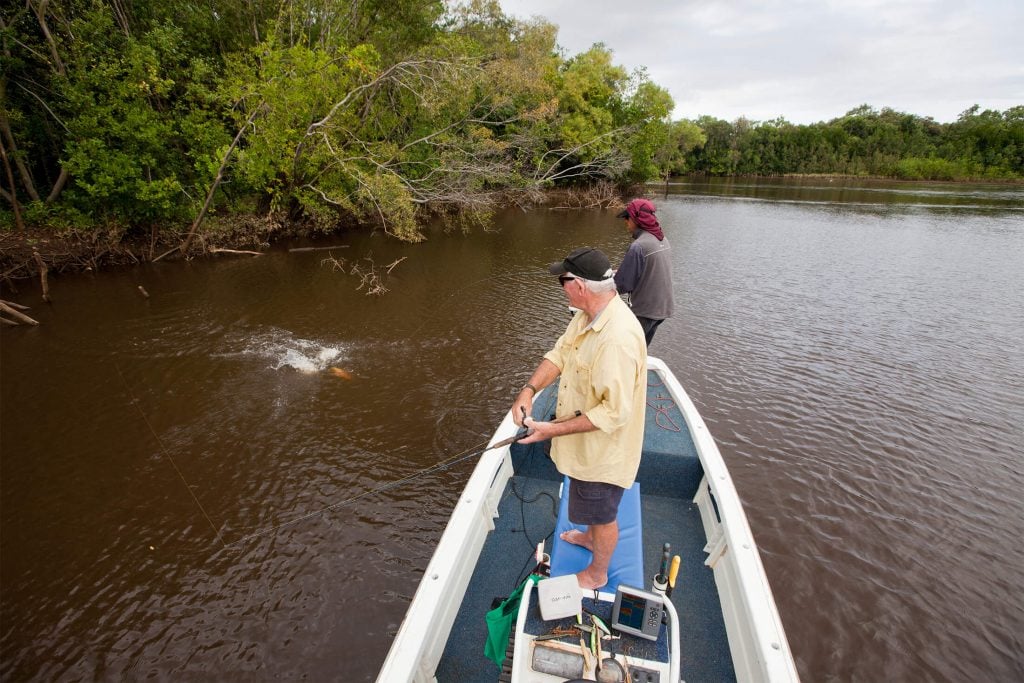 What we know for sure – where there are crocodiles, there's a food chain to sustain them. For proof the fishing game is good, cast off from the Cooktown wharf or join a local fishing charter to get the insider tips. Bait up for the chance to reel in Spanish Mackerel, Barramundi, Mangrove Jack, Fingermark and Perch, among other species. If you want to up the ante, join one of the local fishing charters which leave from the Cooktown boat ramp for the choice of both river and reef fishing.
To find out who is running tours and intel on what fish are biting, pop into the Visitor Information Centre next to the Botanic Gardens for more details.
Purchase local Indigenous artwork
For the ultimate souvenir, pop into Cooktown Cultural and Aboriginal Tours, Kuku Bulkaway Gallery and CR Arts Tracks on Charlotte Street. The galleries are owned and operated by the Traditional Owners with artworks inspired by the Cooktown location – combining land and sea. It's not uncommon to see the artists at work at CR Arts Tracks from their back studio, where you can see the art come to life before your eyes.
Retrace the town's colourful and diverse history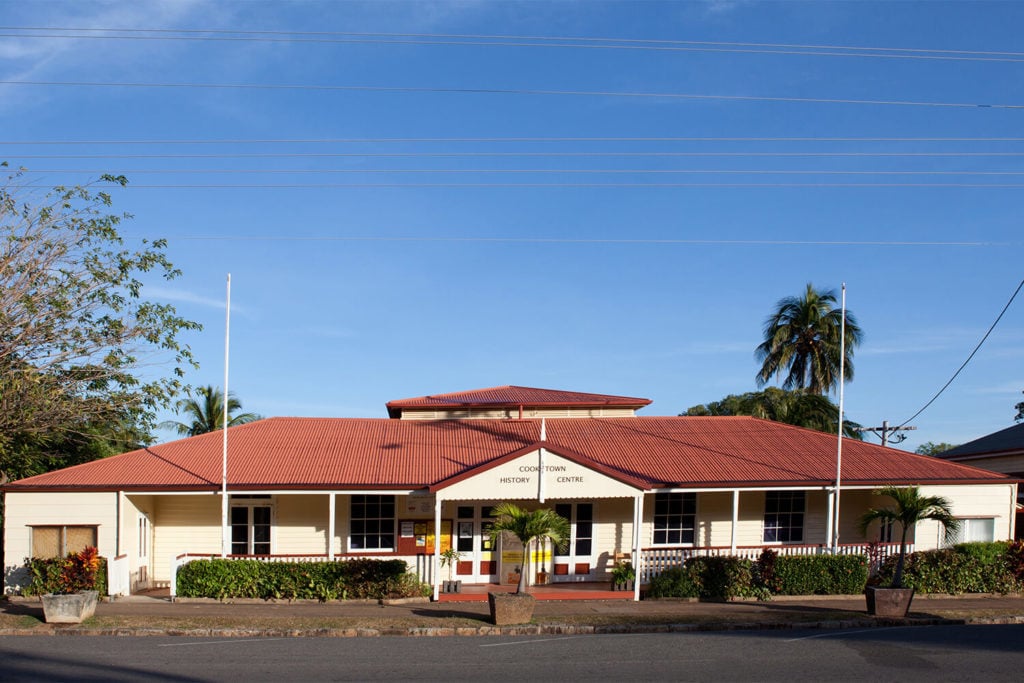 It might seem like Cooktown just has James Cook to its name but dig a little deeper and there's more to Cooktown than just this early explorer. To find out its past, retrace the town's history at the Cooktown History Centre and The Boathouse, which sit side-by-side in Charlotte Street. Inside, the historical society will walk you through Cooktown's footsteps with exhibitions that change every six months or so.
Soak up the laid-back waterfront atmosphere at William Daku Park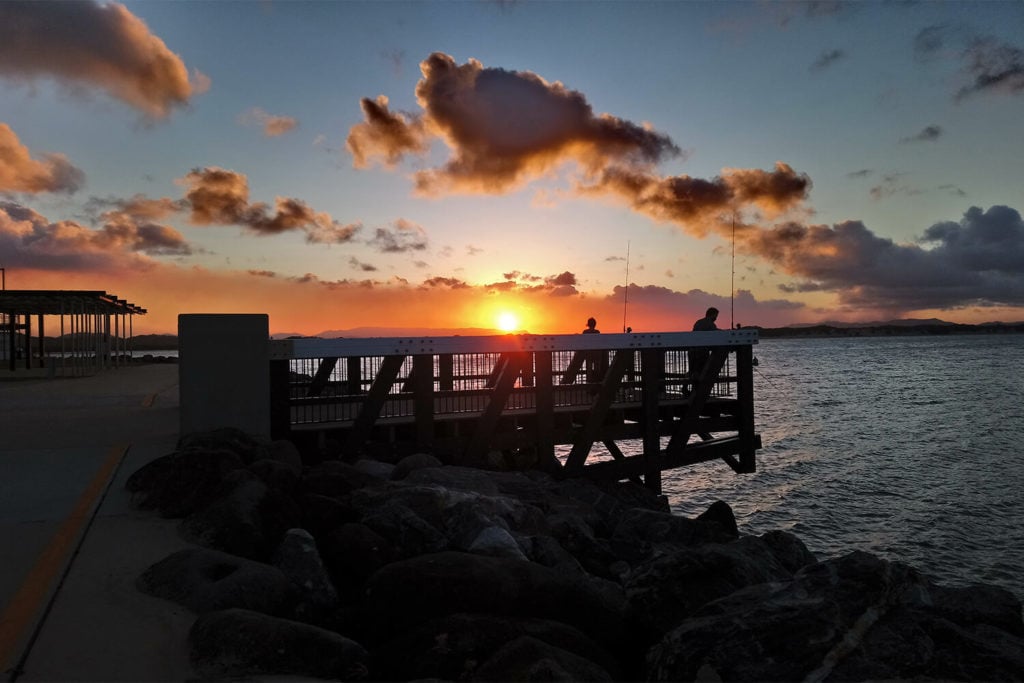 Chill like a local with an afternoon spent relaxing at William Daku Park. You'll find it on the waterfront and there's plenty to do from cooling off at the splash pad, cooking a family BBQ, getting the heart rate up on the fitness equipment or casting off from one of the three fishing platforms. The viewing platform is also a great spot to watch the sunset – just DIY cheeseboard for the perfect magic hour.
Take an Indigenous tour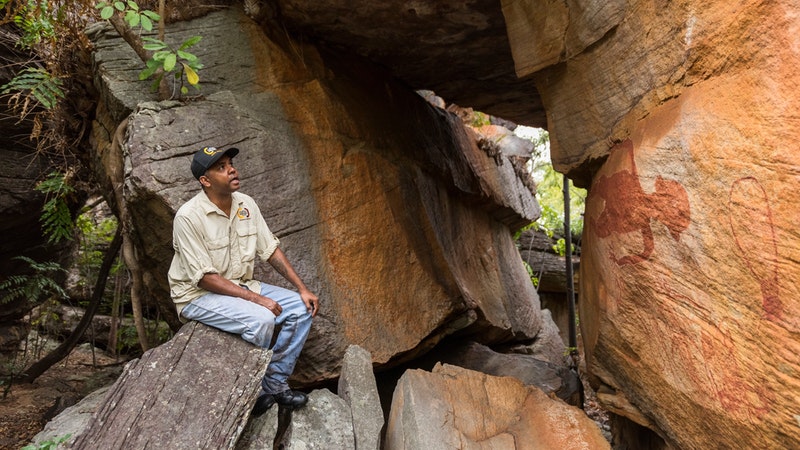 For a town rich with Indigenous history, you'll want to join a guided tour from Cooktown to see it in action. Two operators run from Cooktown – Culture Connect and Guurrbi Tours. With Culture Connect Tours, you'll be taken to a private property, Normanby Station, where you'll meet Traditional Owners of the Balnggarrawarra people. Willie Gordon leads Guurrbi Tours, taking visitors to his ancestral rock art sites in the hills near Hope Vale.
With full and half day formats to choose from, on either tour, you'll have the opportunity to explore rock art and traditional sites with Indigenous guides.