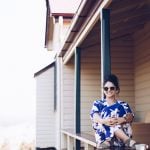 Craving sun, sand and salty air? There's plenty of beautiful beaches to explore in Cooktown. With nothing but wide-open space, it's easy to let your mind and adventurous spirit wander here.
If you're looking for some of the most pristine sand in Australia, you'll find it here in Cooktown. Up here, there's a good chance you're the first and only person to put footsteps in the silica, until mother nature's tide washes them away.
While Cooktown's beaches are a thing of beauty, travellers take note: most of the beaches on this list are a look but do not swim situation – crocodiles and stingers are known to frequent the area. But just because you can't go swimming doesn't mean these beaches are not ripe for beach-combing and exploring. Let us show you around these beautiful Cooktown beaches.
Cherry Tree Bay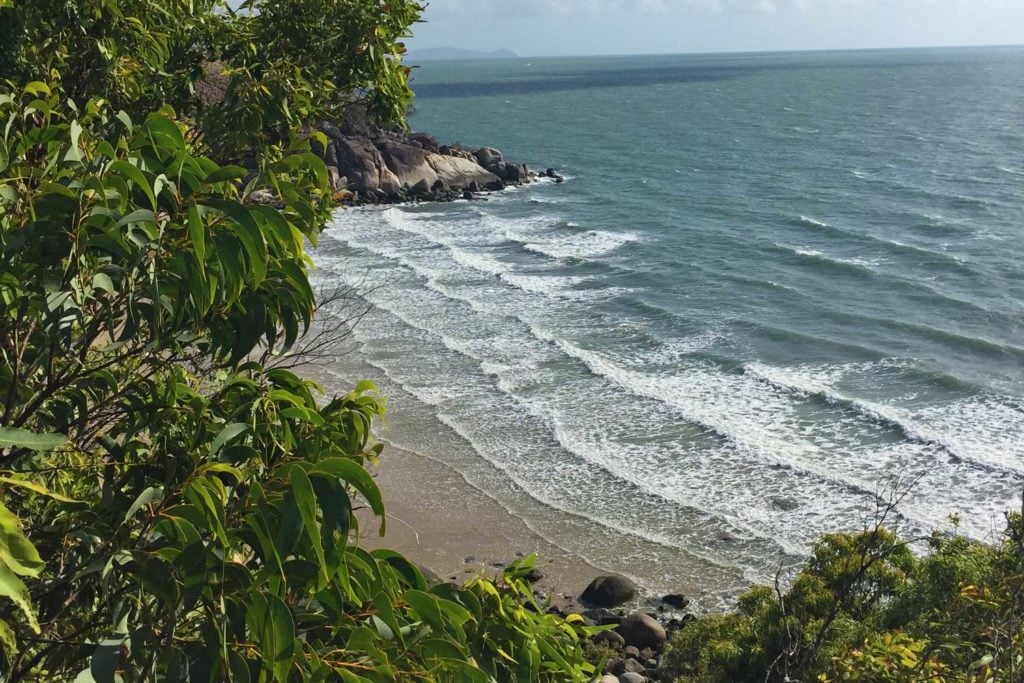 You'll need to don your walking shoes or jump in a boat to find this beautiful beach, which is sheltered between two hillsides, accessed via the Scenic Rim walking trail which starts from the Cooktown Botanic Gardens or Grassy Hill. Being accessible only by foot means you may have the beach to yourself – sharing it only with the fish and turtles who you may see swimming in the bay. Everything about this beach is pristine, with clean white sand and palm-tree fringed edges, sheltered by rainforest and grassy headlands.
Finch Bay
Easily accessible by car and close to the Cooktown CBD action, pack a towel and make for Finch Bay, Cooktown's most popular beach for walking your furry friend. Stretching for 500m and facing north-east, this beach is protected by a headland, which shelters beachgoers from the trade winds known to pass by
Quarantine Bay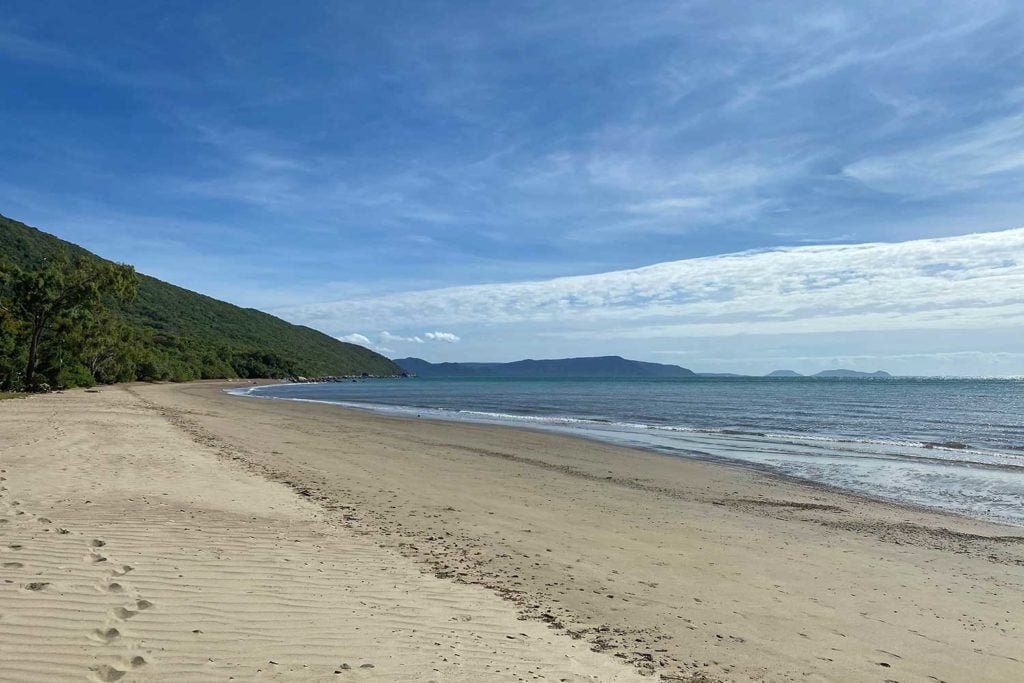 Looking as though it stepped off a postcard and into Cooktown, discover Quarantine Bay, which can be reached by a 10 minutes, sealed drive from Cooktown's centre. This pebbly beach is set to the rainforest clad backdrop of Mount Cook. Pack your camera too not just for the landscape, but for a photo with the kids on the beach swing. Come to Cooktown to catch something delicious? Quarantine Bay's proximity to the reef makes this beach a popular spot with anglers keen to reel a reef fish in.
Walker Bay
If you like long walks on the beach (with or without pooch), Walker Bay has your morning stroll sorted. Find it 10 minutes south of Cooktown, adjacent to the Cooktown Golf Course and accessed by a dirt track (4WD only). Given that Walker Bay sits at the mouth of the Annan River, as you can expect it's popular with anglers looking to reel in river species.
Archer Point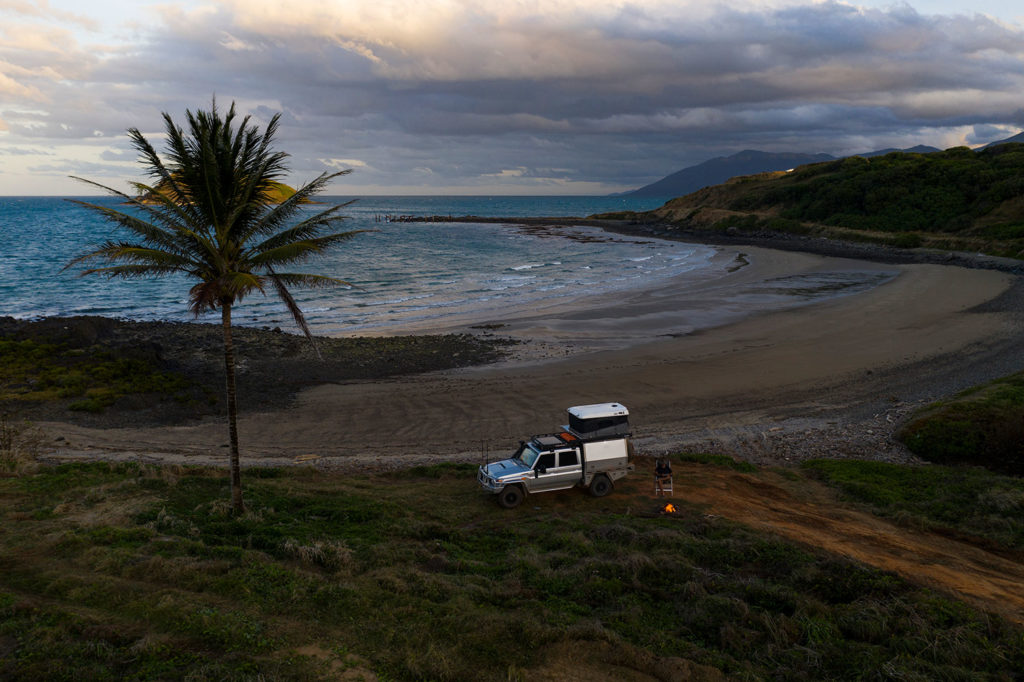 It might be 20km out of town, but Archer Point is well worth the detour if you're up for getting your tyre-toes a little dirty (read: this road is unsealed). You're best to check travelling conditions especially if travelling over the wet season, which can render access more challenging. Archer Point is popular with kite surfers and birdwatchers who are lured to its white sand, which at low tide puts the reef within reach. If you're up for beach camping though, camping is permitted in designated areas (with no amenities) and travellers are told to be croc-wise.
Elim Beach (Coloured Sands)
Discover the coloured sand cliffs at Elim Beach, the stretch of seaside which hugs the coastline northeast of Cooktown. This beach is popular with families travelling with a 4WD for good reason – once you get there you can climb up the sand dunes and scoot down on a homemade sandboard, with views of the Great Barrier Reef the whole time. With sandboarding out of your system, you can kick back on Elim Beach's squeaky white sand or walk along the coloured sands and see how many different hues you can count.
Weary Bay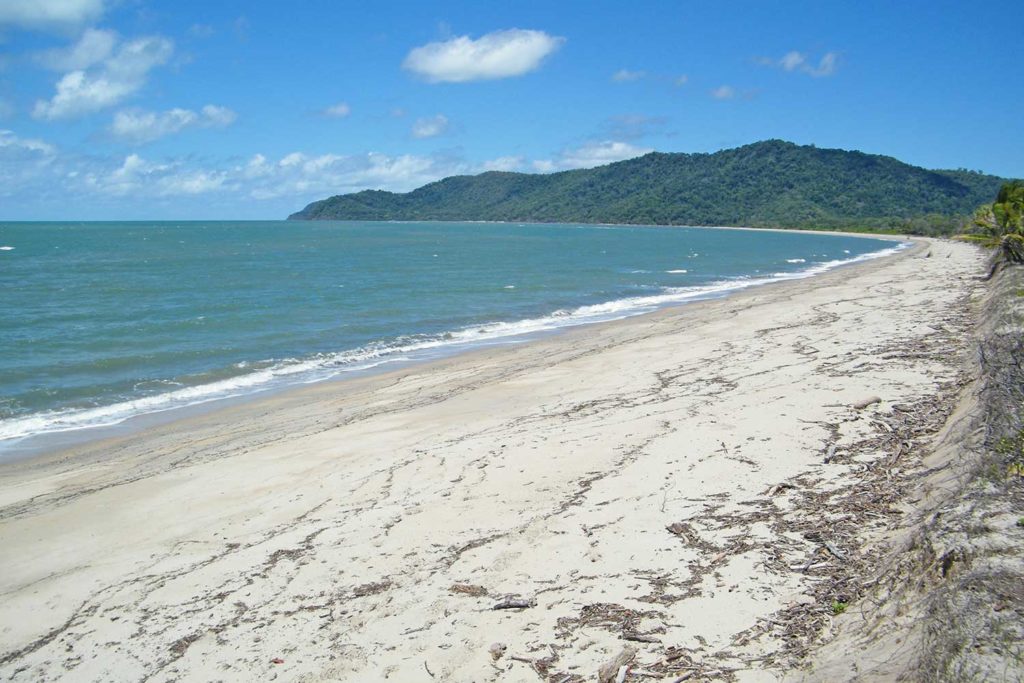 If you're looking for the best of the beach world combined with the bush, add Weary Bay at Bloomfield, an hour south of Cooktown to your to-visit list. Leave footprints (and paw prints if you're travelling with a furry friend) as you wander this secluded bay, which stretches for nine kilometres. As enticing as the water may look, this is not a swimming beach as crocodiles have also discovered this beautiful beach