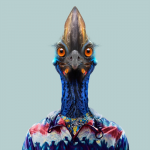 If you've been hitting the wilderness trails, shredding the mountain bike parks or simply exploring what the region has to offer and need to reinvigorate tired muscles, set your compass for these amazing swimming holes.
You don't need to be near a beach in Tropical North Queensland to find a great spot to swim. In this stunning tropical rainforest environment, water is all around you – resting in tranquil pools, gently flowing through valleys, cascading down hillsides, thundering over clifftops. If you're ready to kick back and relax amongst nature, visit one (or all) of these incredible swimming spots.
*With its diverse wilderness and abundant national parks, Tropical North Queensland is home to many beautiful hikes, waterfalls and swimming holes. It's important to always follow the advice from Queensland Parks and never venture into out of bounds areas, flooded waters or dangerous areas to prevent serious injury or death.
Davies Creek Falls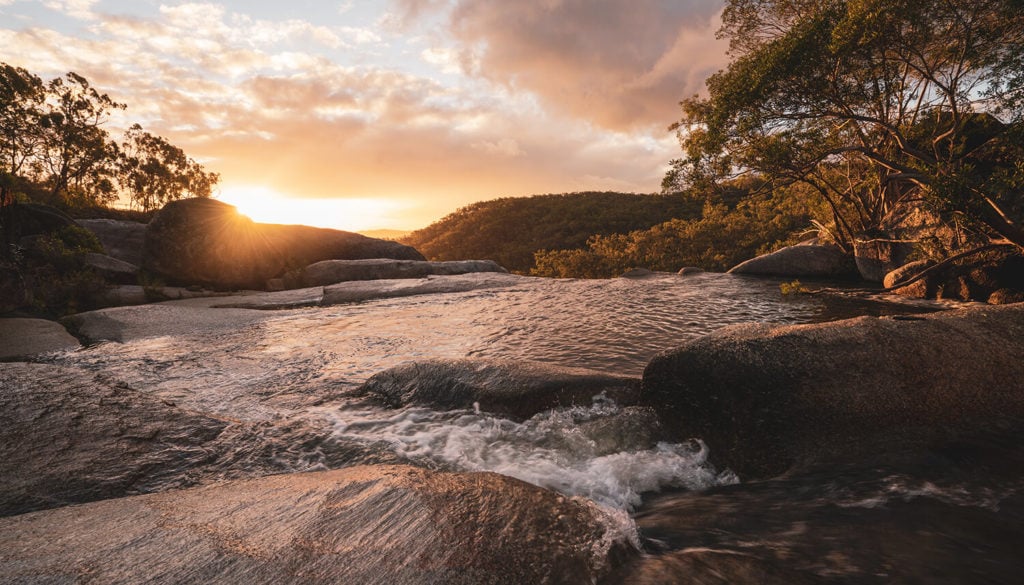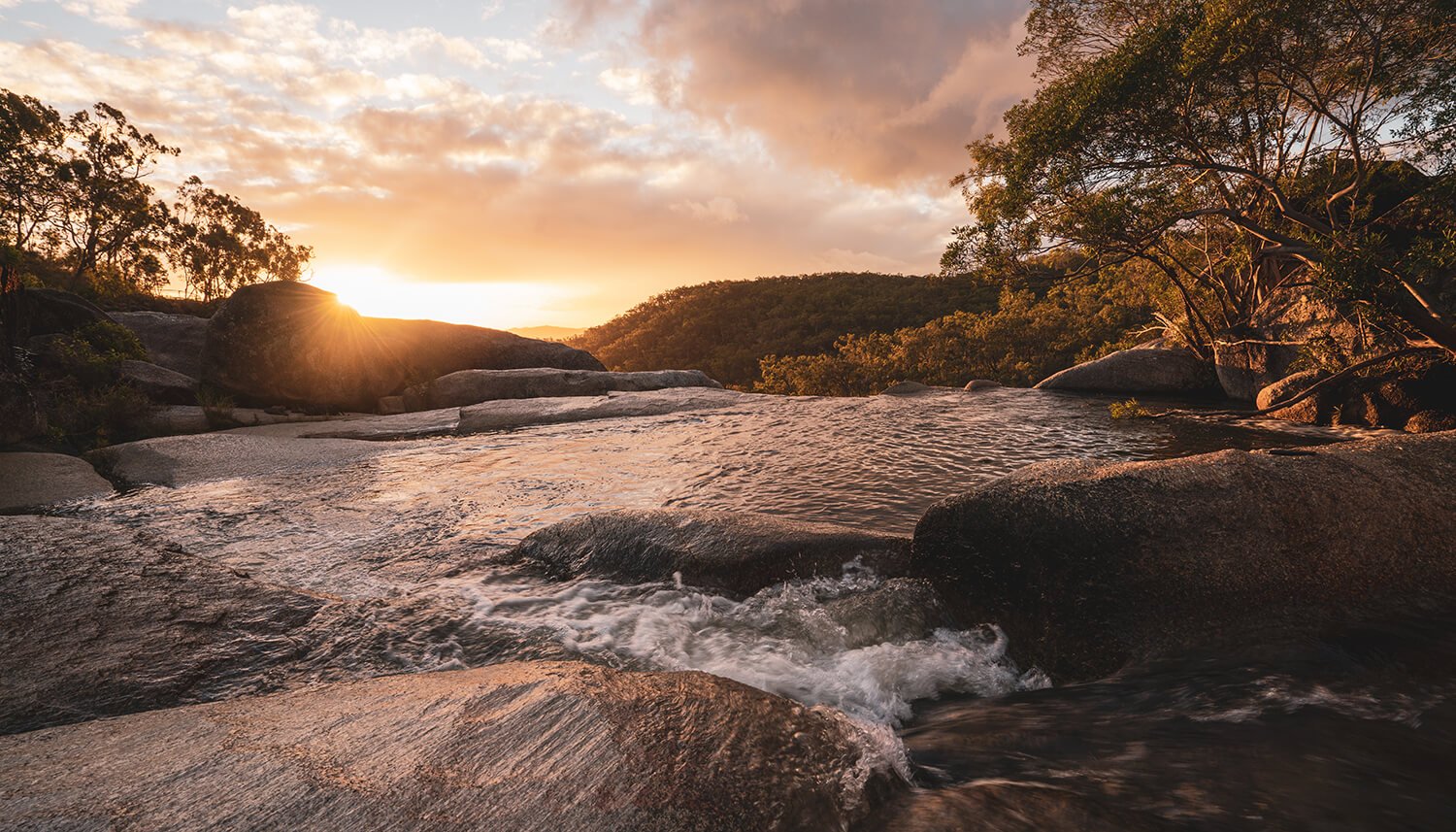 Located in the Dinden National Park, right next to Davies Creek Mountain Bike Park, this watery wonder tumbles spectacularly over massive granite boulders and has a lovely swimming hole to soak in. There are other swimming possibilities below the falls and along the creek for those who aren't so keen on heights, plus a camping area nearby for those who'd like to stick around, rinse and repeat the experience.
Halls Falls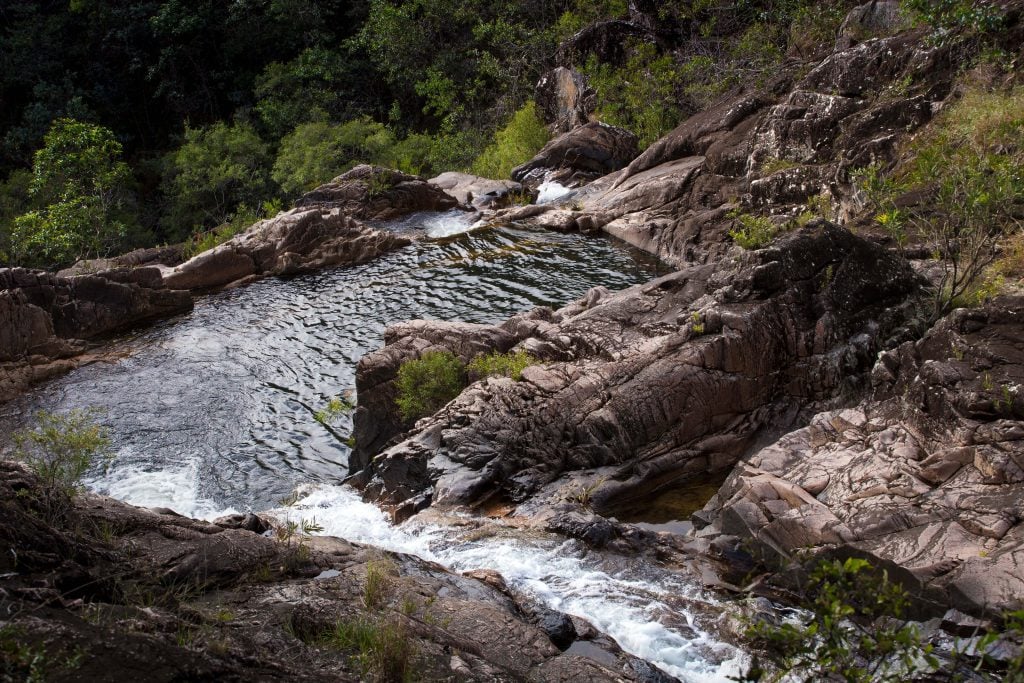 If you've spent the day exploring the Atherton Tablelands and are starting to feel the heat, take the short drive south to the Herberton Range Conservation Park, then the short walk from the car park to this lesser-known gem. Here you can frolic in a deep, clear pool located between two waterfalls and sprawl on warm rocks as you gaze at the lush rainforest surrounds.
Stoney Creek Falls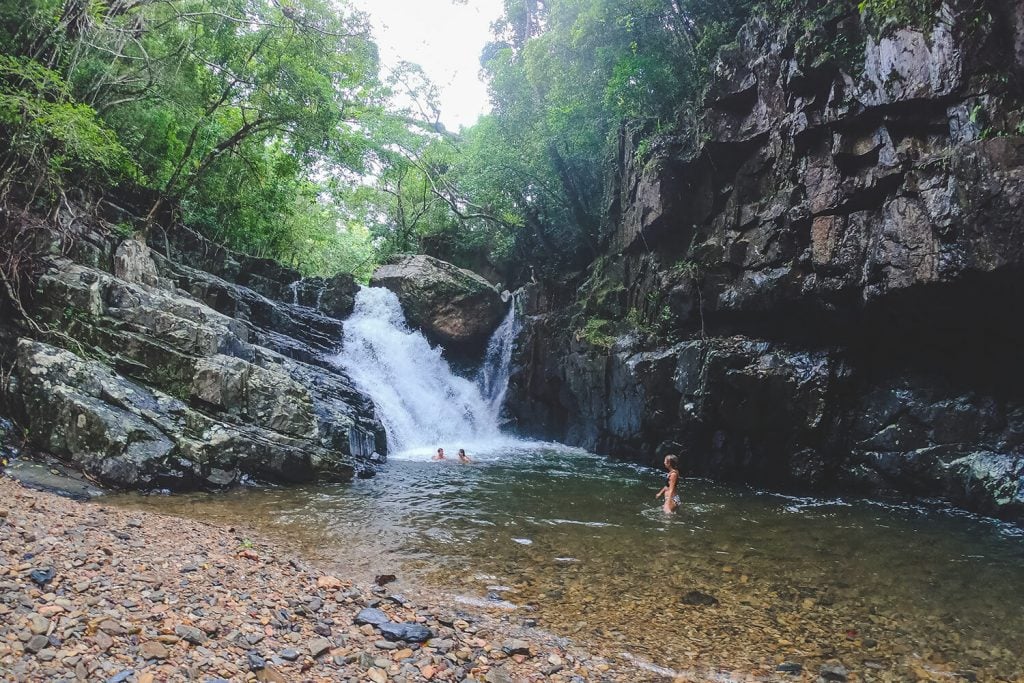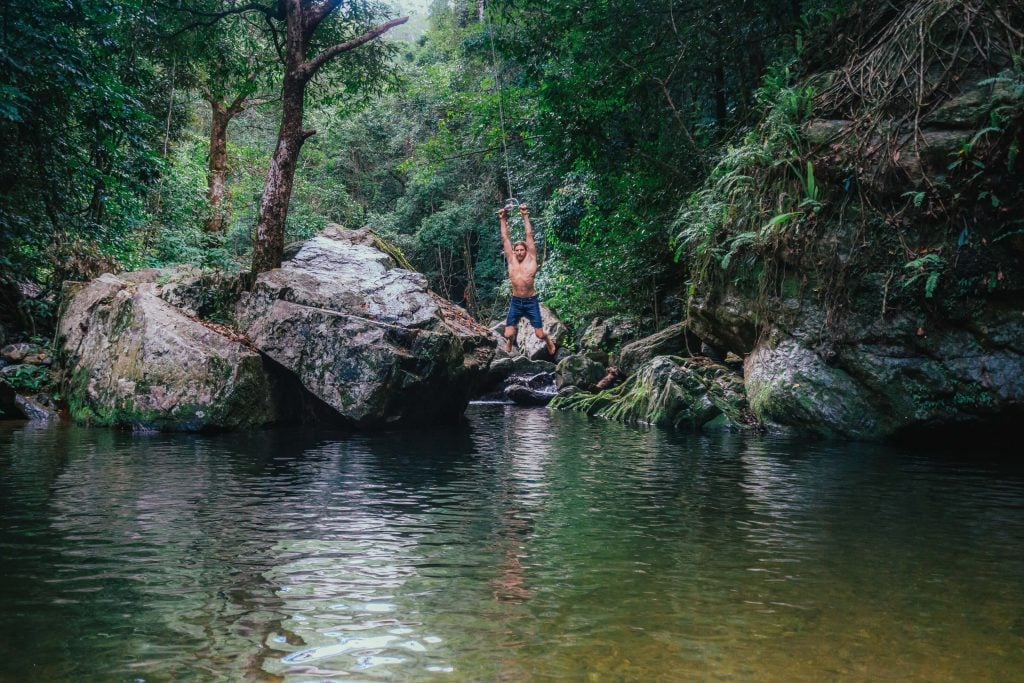 Conveniently located just north of the Cairns CBD, this creek with its waterfalls and pools is a favourite with locals. Take the 20-minute walk that traces Stoney Creek through Stoney Creek Gorge and you'll come across several secluded swimming spots, finishing up at the eye-catching Old Weir Falls.
Musgravea Trail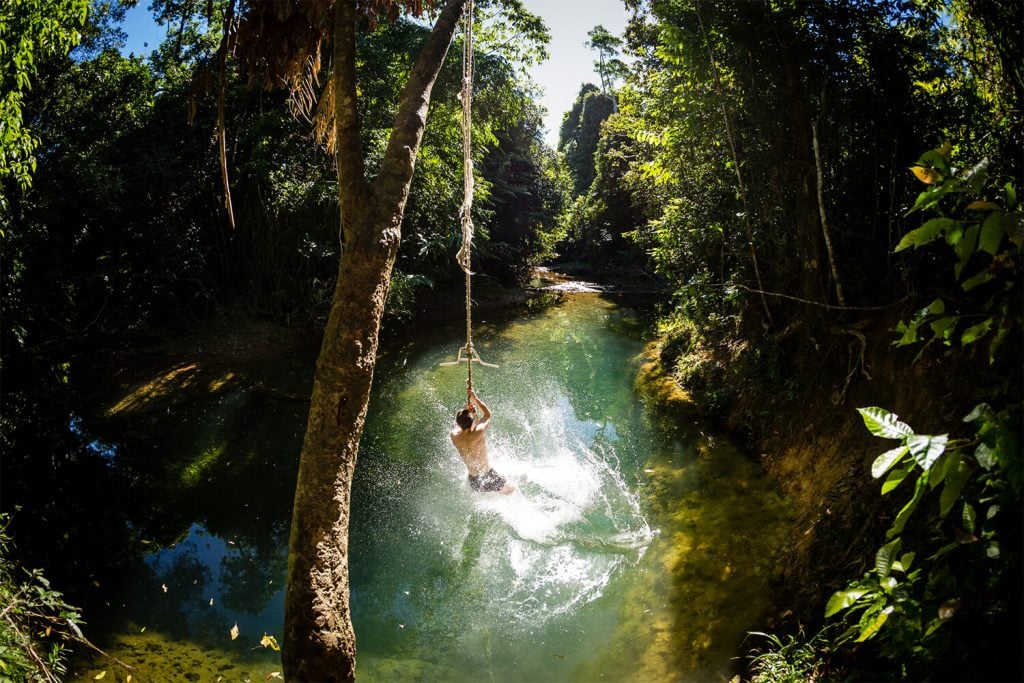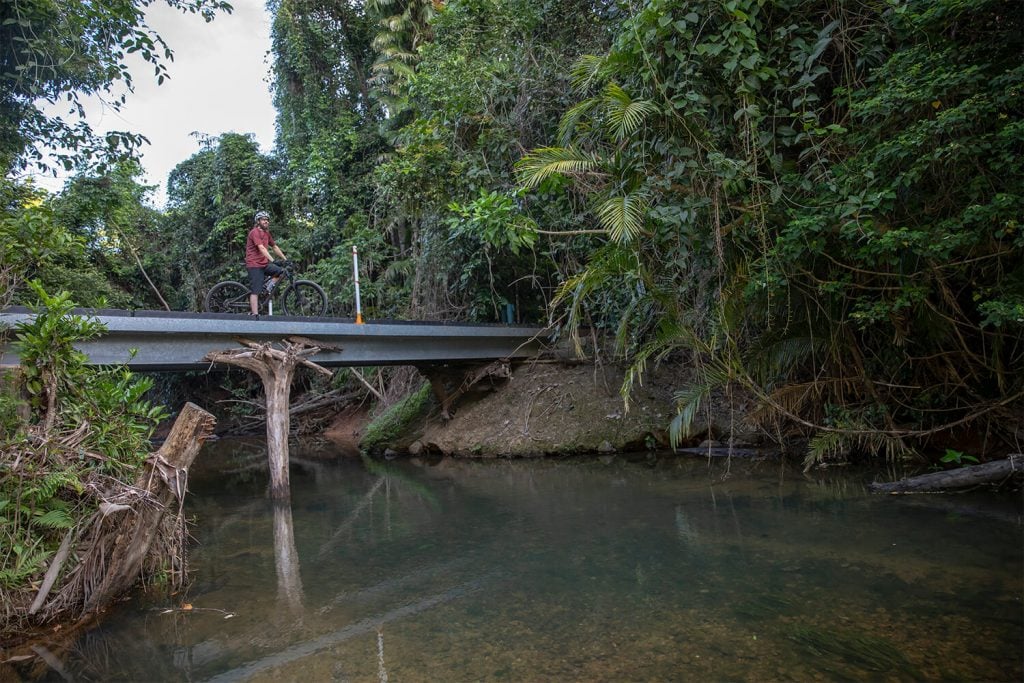 For the mountain biking lovers, this easygoing trail winds a 6km path through the Djiru National Park near Mission Beach and gives riders two cooling-off options once they're done. At the southern trailhead, near the Licuala Palms day-use area, there's a path that takes you about half a kilometre to a spectacular freshwater swimming hole with some of the brightest, bluest and clearest waters imaginable. At the northern trailhead, there's the Lacey Creek swimming area, another beautiful, tranquil spot to revive the senses.
Josephine Falls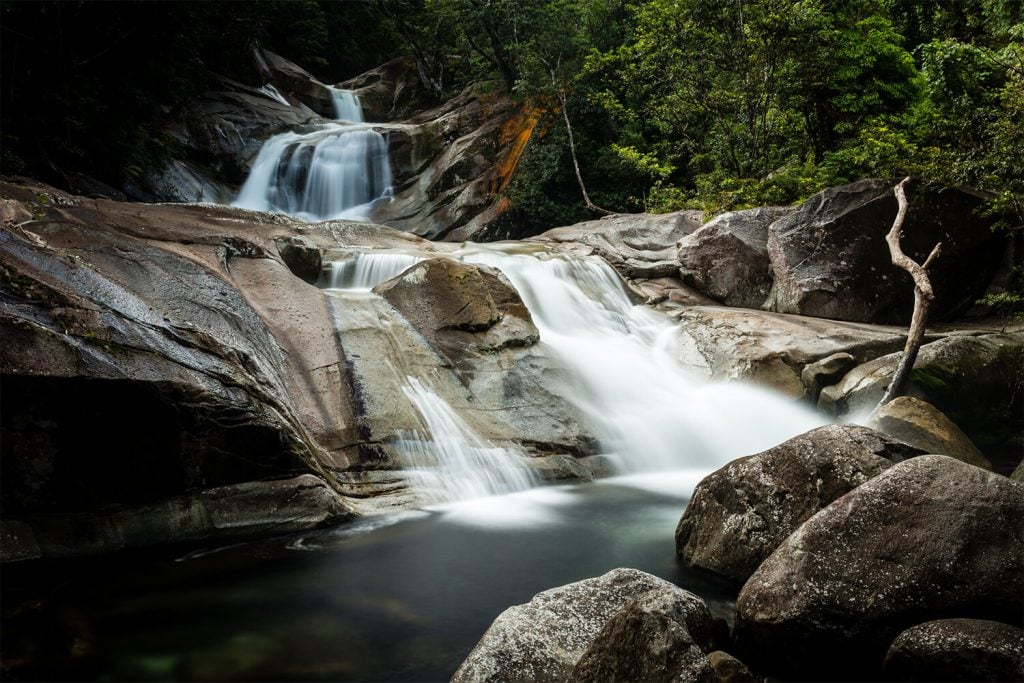 If you're heading south from Cairns, or exploring the gravel roads and tracks of the Misty Mountains, look out for the signs to Josephine Falls. Located in the foothills of Queensland's highest mountain range, Bartle Frere, the tiered waterfall offers swimmable pools and natural rockslides, all accessed by boardwalks and raised platforms. It's not called 'nature's playground' for nothing.
Cardwell Spa Pool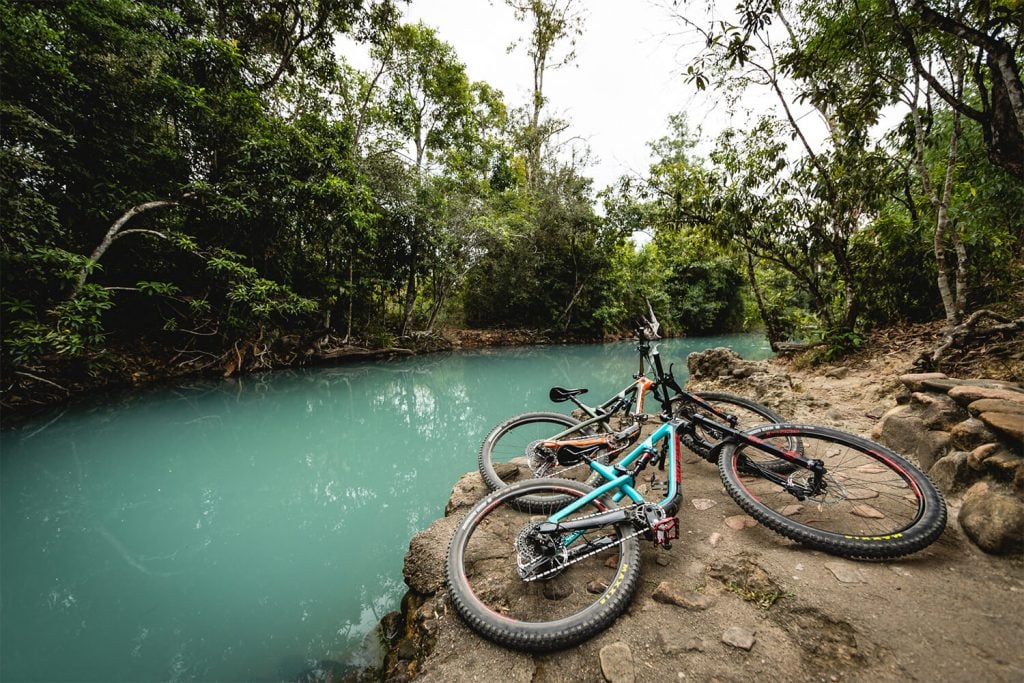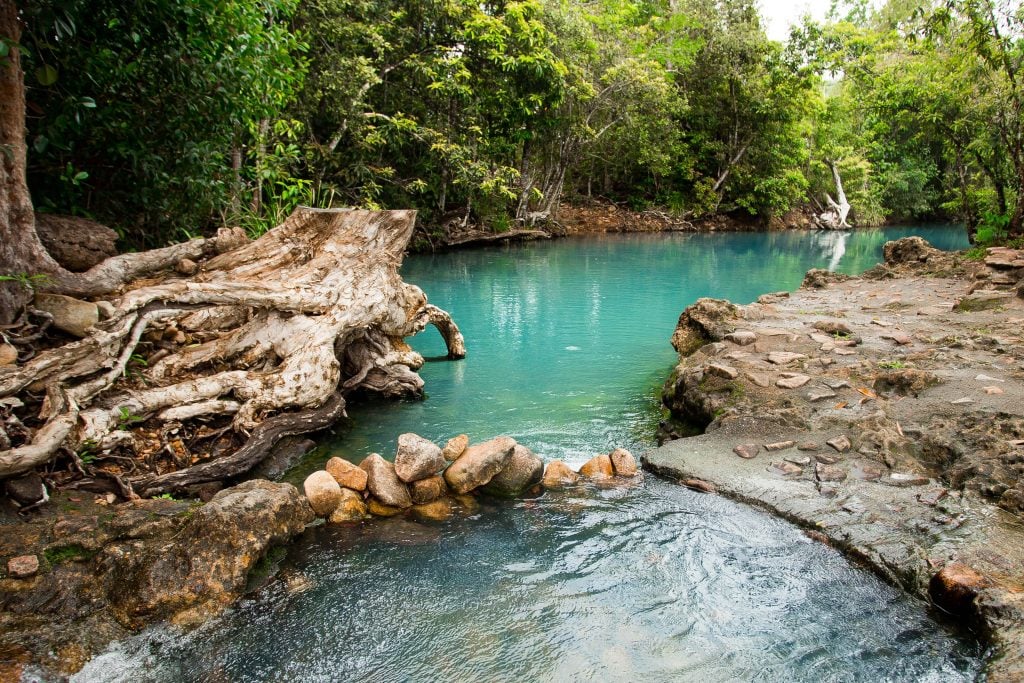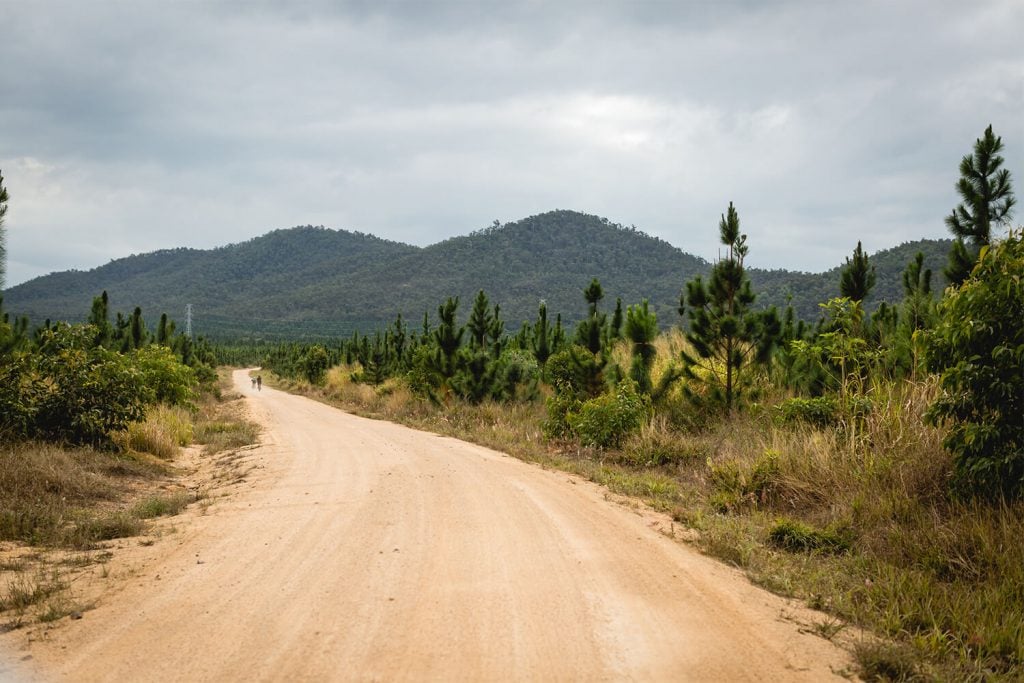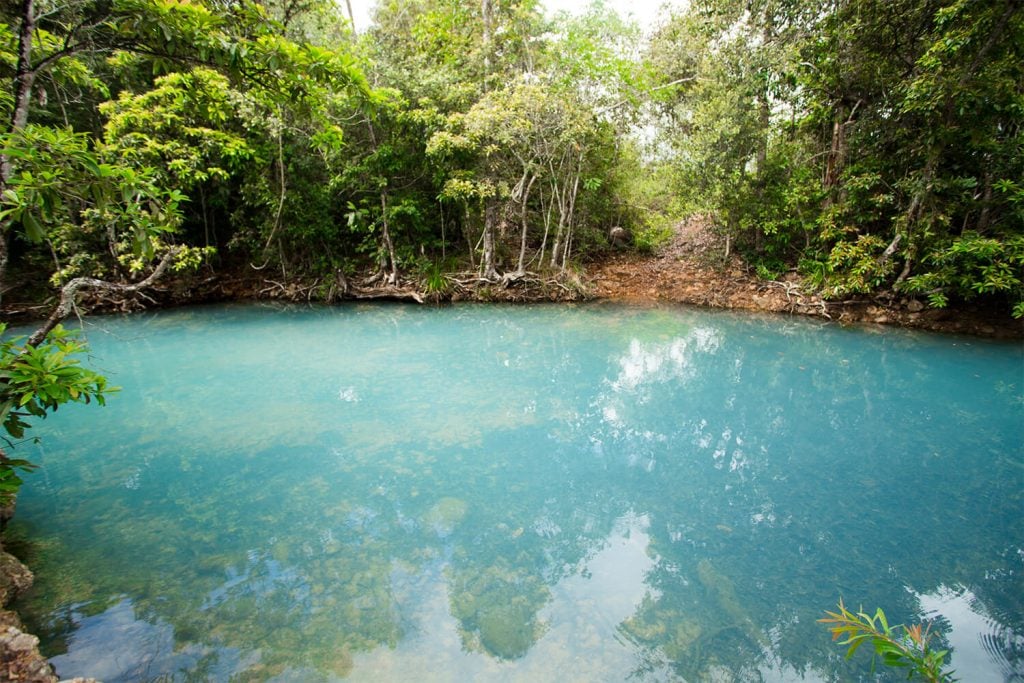 The Cardwell State Forest, behind the quiet coastal town of Cardwell south of Mission Beach, is peppered with mountain-bike-friendly trails and wondrous waterfalls and swimming spots. The crown jewel is the infamous Cardwell Spa Pool, just a short 8km from the beachfront in Cardwell. Its turquoise pools are the ultimate spot to cool off, relax or just chill out with a lazy picnic lunch.