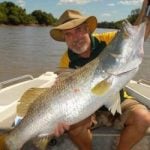 Embark on an epic must-do fishing adventure in the Gulf of Carpentaria. Catch a barra in the rivers at Burketown, drop a line in the shallow sea off Karumba or visit the remote fishing resort on Sweers Island.
The Gulf and Cape York in Tropical North Queensland are a fishing frontier, a place of warm weather and great experiences and on the bucket list for many anglers. Annual treks to Tropical North Queensland with your mates are common for fishing fanatics and the destinations are varied, but everyone is in search of the same thing, a great fishing escape away holiday away from the hustle and bustle of daily life and a smorgasbord of fresh fish.
One of the main fishing destinations in the region is Karumba, a waterfront town in the Gulf of Carpentaria. Karumba has a population of just over 500 residents, although that swells to thousands during the winter months. There are some great places to stay that will accommodate you and your boat on site, complete with fileting tables and conveniently located close to the local pub for great food and a cold beer. We stayed at the End of the Road Hotel and it was very good. Fishing the waters off Karumba for the first time can be a shock as most of the waters are less than six metres deep. You can be kilometres offshore fishing in only a few metres of water, surrounded by sandbanks.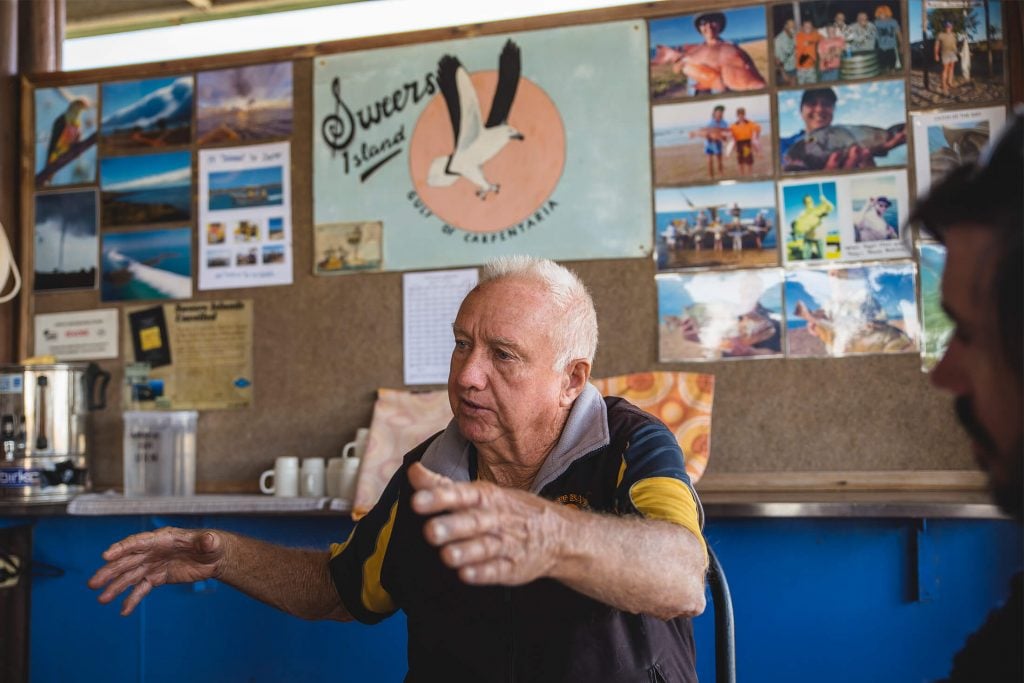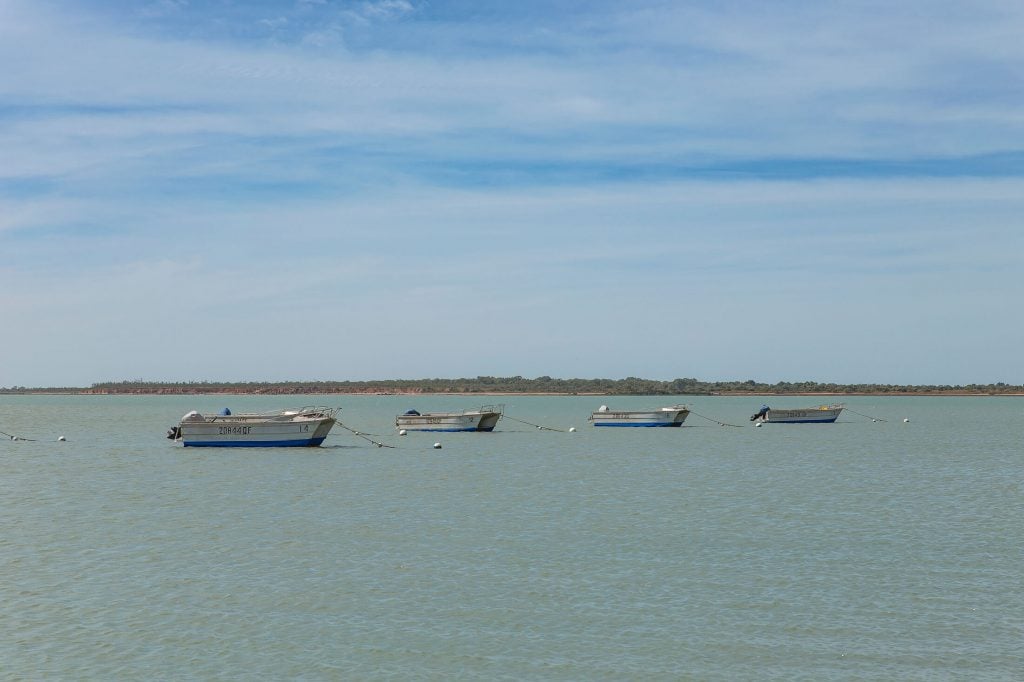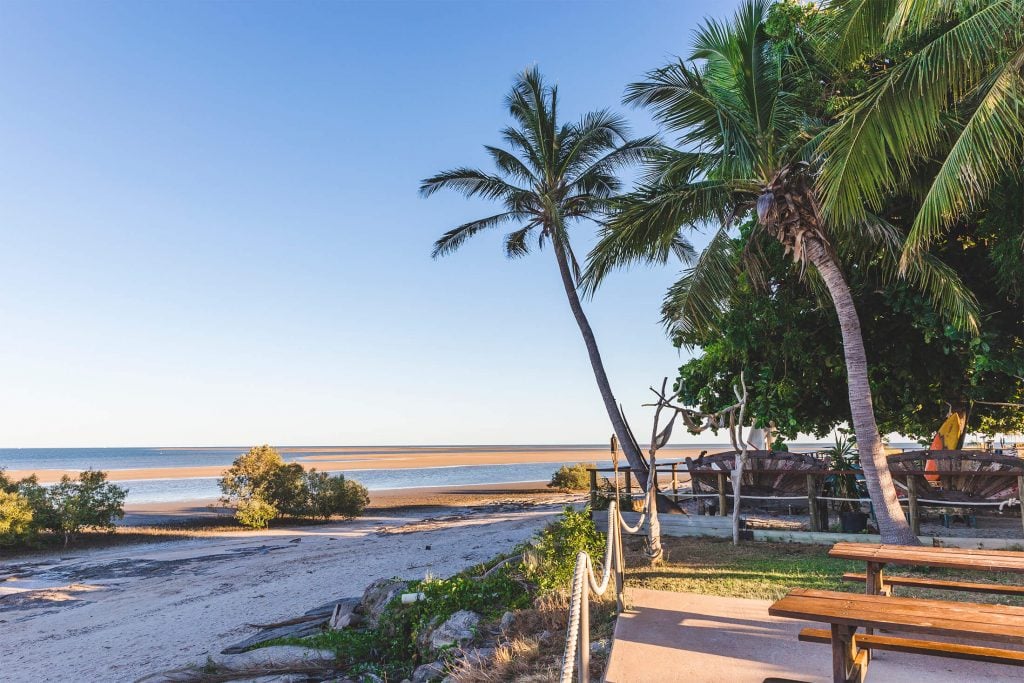 The target species for most who visit the area are barramundi, Spanish mackerel, giant trevally, queenfish and mangrove jack for those using lures. Bait anglers are usually chasing fingermark, coral trout and emperor. As bait anglers soon find out, fork-tail catfish dominate all species ten to one but mixed in amongst the catch there are usually few good quality grunter.
For a more remote location, Sweers Island located 50km off the coast is an anglers' paradise. Access is by light plane or private boat as there's no water taxi or ferry service. Once on the island, accommodation, boats, bait, fishing gear, fuel and of course, beautiful home cooked meals is all included in the price. The fishing is fantastic, Spanish mackerel, coral trout, emperor, fingermark, the list is almost endless. Once you come back after a day's fishing there are great cleaning and filleting facilities including bagging facilities and a freezer to store your catch until you leave.
Our hosts at Sweers were Tex and Lyn Battle and there is nothing they don't know about the island. A brief history lesson from Tex will grab you from day one while Lyn will divulge the secrets of the famous Morning Glory, a phenonium of cloud formations that can be experienced from Sweers.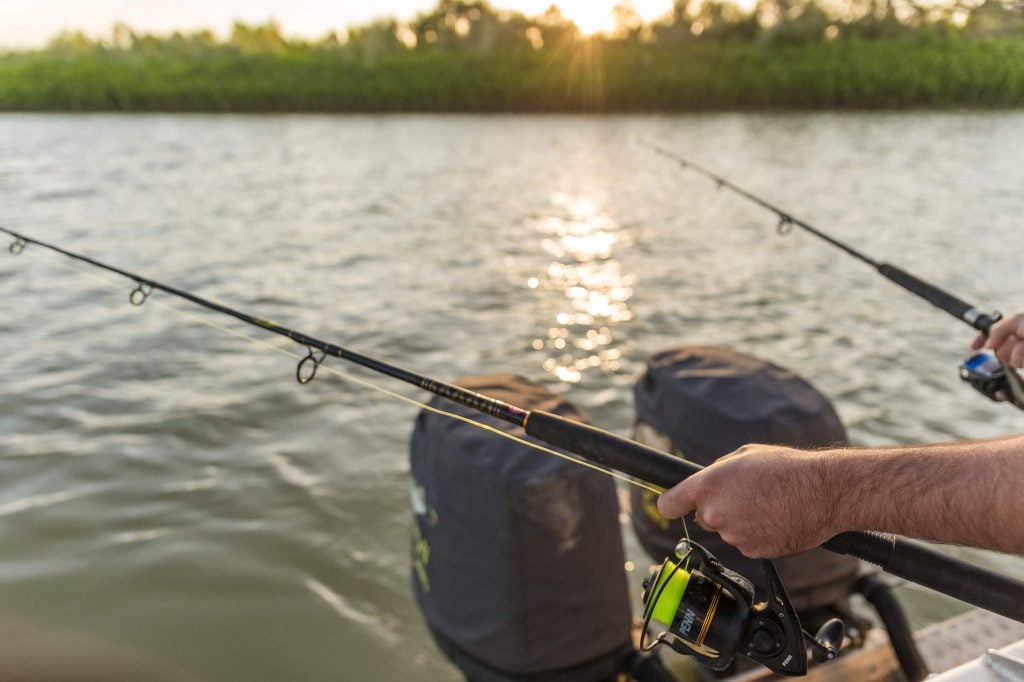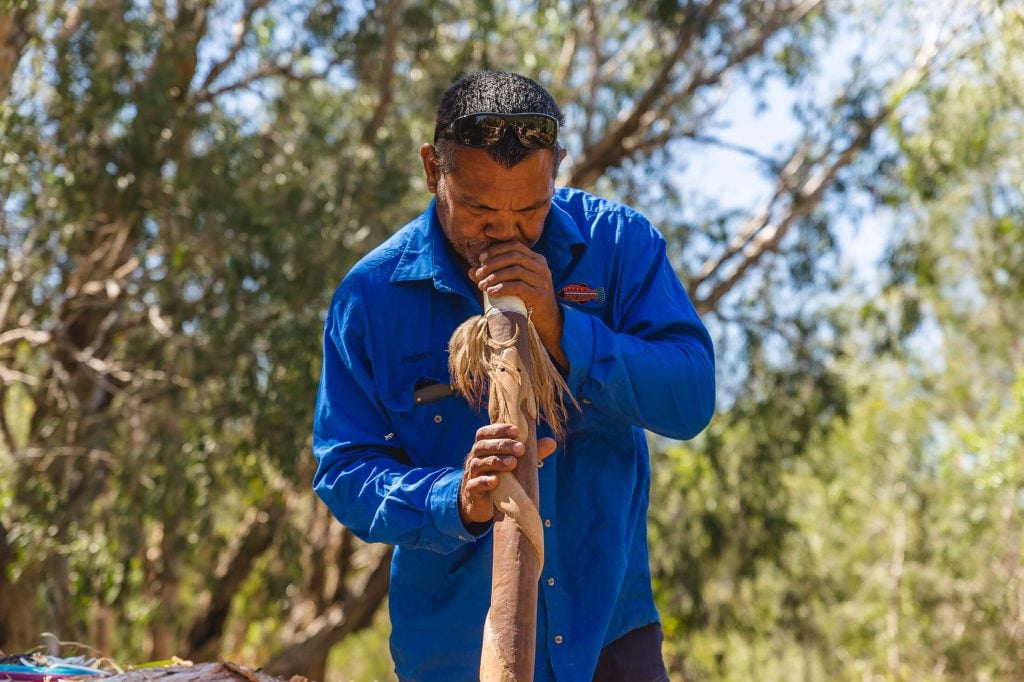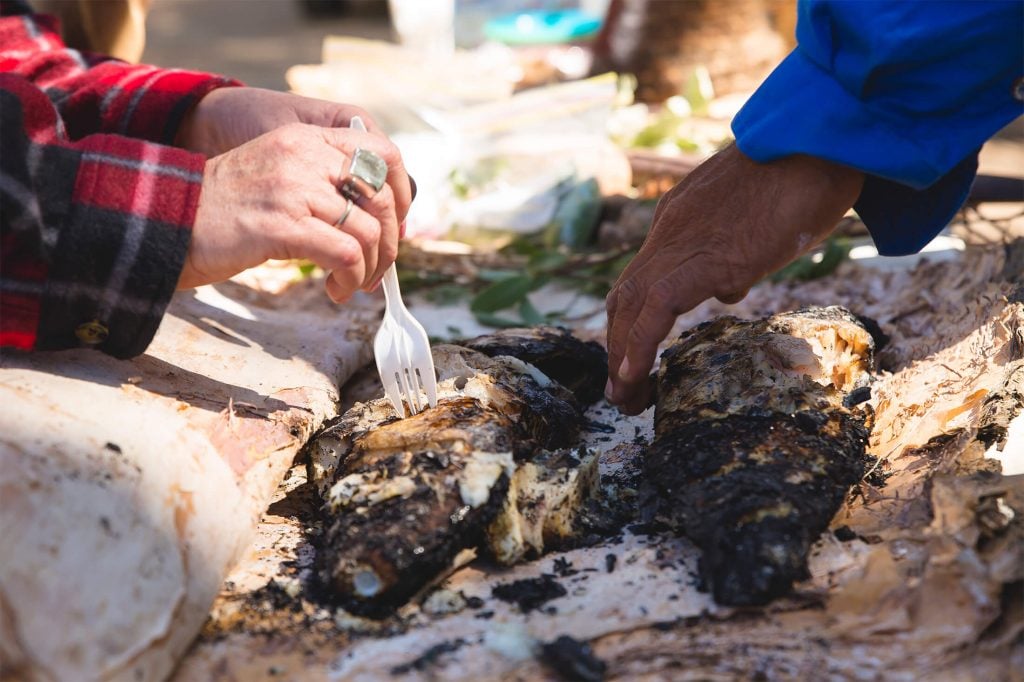 If you prefer to fish rivers and creeks, Burketown, about 30km inland from the centre of the Gulf is a place full of Indigenous history and great fishing options. The Gangalidda and Garawa people lead by Murrandoo Yanner have set up some great experiences including bush tucker tours, charter fishing and night stargazing with an Indigenous twist, which means there's plenty do for the non-fishing members of the family.
We stayed at the Savannah Lodge, an oasis in the middle of the rough exterior of Burketown. But it's the fishing that is the big drawcard and there's plenty of action in the winter months and in the lead up to the wet season. Barramundi, fingermark, grunter, big mud crabs and of course, plenty of crocs to keep an eye on as well.
While remote, towns in The Gulf have a variety of accommodation options from campsites to five-star luxury and should be on every angler's bucket list.