When you work on the iconic Great Barrier Reef, inspiring moments are in abundance. However, there's one memory that will always be ingrained in Taryn Agius's mind.
The dive instructor and owner/operator of Ocean Free and Ocean Freedom recalls the moment a seventy-year-old life-long snorkeller saw his wife see the underwater wonders of the big blue for the very first time.
"We have had a lot of stories over the years, but this one will remain indelibly stamped on my soul", she said.
The guests were an Italian couple in their early 70s, they were very fit and active and it was obvious that they were in a very long lasting marriage and were still very much in love. The gentleman was incredibly passionate about snorkelling and the ocean and had snorkelled all around the world during their travels. His wife would always accompany him on these "snorkelling excursions" but would never get in the water.
When I asked why she didn't join him, he replied "no she will never get in – she doesn't like the water".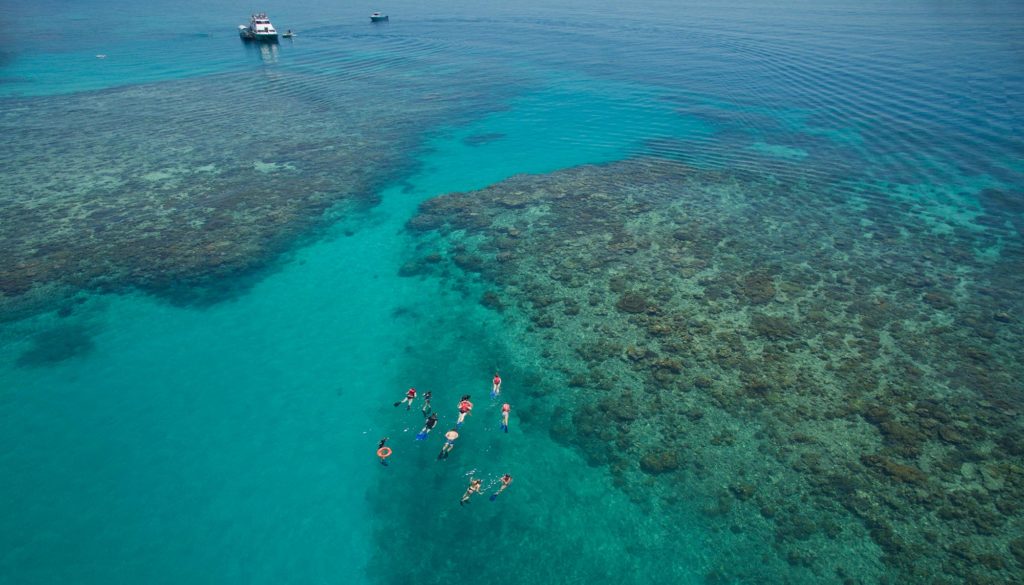 All of the snorkellers got into the water, including this gentleman. It was obvious that both of them were fit and he was very competent in the water, so off he went!
Meanwhile I found his wife sitting in the saloon reading and sat and had a chat to see if I could encourage her to see the reef so that she could experience the joy of snorkelling, which had been a passion for her husband during all their years together. I gently convinced her to try – just for a second so she could "say" she saw the Great Barrier Reef. So armed with a snorkel jacket, properly fitting mask and ring we ventured slowly and steadily down the ladder into the water.
After a little more encouragement, the head went down into the water and off we went. I could see her husband, who had no idea that she was in the water at this time. I decided to "bump" into him with her "in tow" – he immediately looked up and said "Scusi" thinking he had bumped into us and then I just pointed his wife to him. I will never forget the look of pure emotion and surprise on his face seeing his wife snorkelling for the first time and sharing in one of his passions. We acquainted ourselves with all the "Reef Hollywood" stars and then snorkelled back to the boat. The beauty about this was that the Great Barrier Reef united a longstanding passion of one partner with a new experience of the other but that evening at dinner they would (as all our guests do) be chatting about their "joint" experience of at one of the Seven Wonders of the World.
Feel Great Features
Feel Great. Leave Greater.