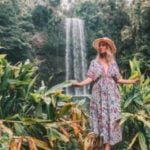 Dining al-fresco is a way of life up here in the tropics and with a plethora of picture-perfect spots in our backyard, there's no need to book into a swanky restaurant. Pack a blanket and hamper and head to one of these picnic spots in Cairns and Tropical North Queensland.
Millaa Millaa Lookout
You'll find one of the Atherton Tableland's most stunning vistas prettily perched on a hillside, just a short drive from Millaa Millaa on East Evelyn Road. Set up a spread on the picnic table, which is bordered by nature's perfect frame – an ancient tree – and gaze out onto the rolling green hills.
Top tip: pick up a cheese platter to go from Gallo and keep your eyes peeled for roadside fruit stalls for the ultimate fresh feast.
Crystal Cascades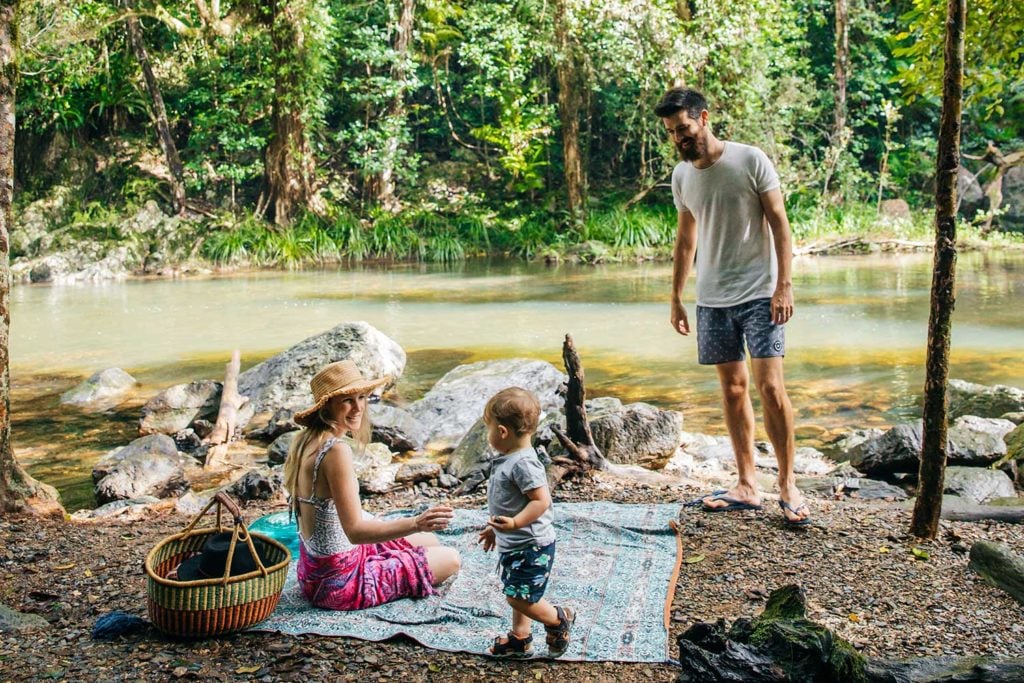 Picnic spots don't get much more family friendly than Crystal Cascades. With plenty of shady spots to throw down a blanket along the creek, you might just find a lunch location all to yourself. Plus, the kids can work up an appetite splashing about in the water.
Palm Cove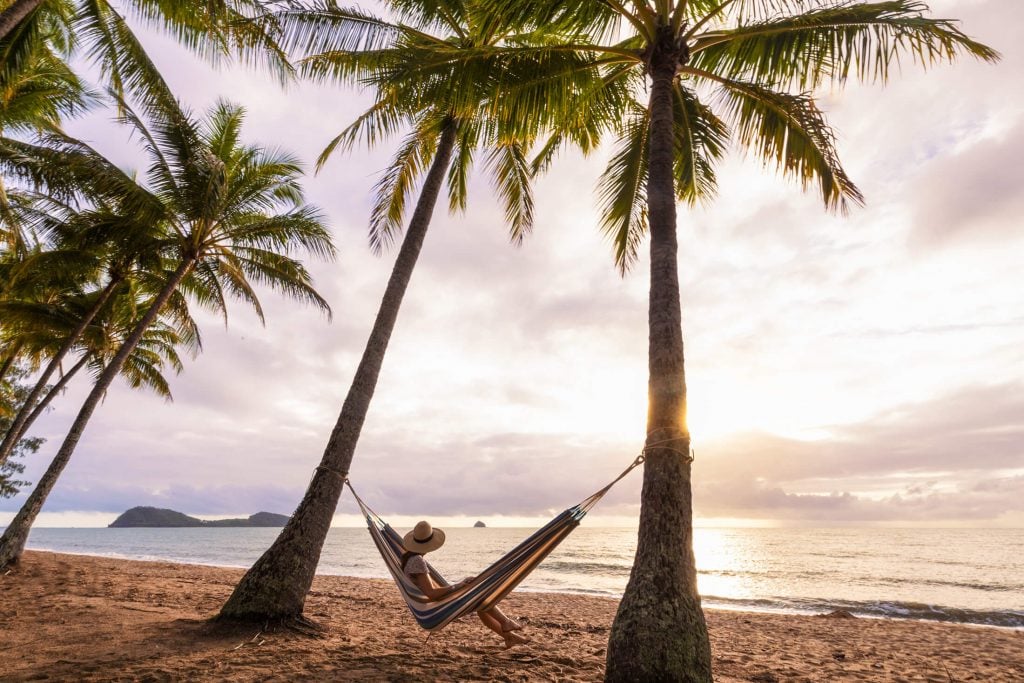 Palm Cove is pretty famous for beachfront dining, so why not go DIY? Roll out the blanket under that iconic palm tree strip or head further down the beach for something a little more private. If you prefer not to mix sandwiches with sandy toes, there's also a number of picnic tables and BBQ spots along Williams Esplanade.
For something extra special, Pullman Palm Cove offer bespoke style picnic hampers curated by an executive chef – think prawns, oysters and charcuterie. Best of all, the picnic will be set up for you, complete with blankets, cushions, table and decor.
Great Barrier Reef Safaris
If your idea of the perfect picnic includes a sea breeze and sand in your toes, Great Barrier Reef Safaris have you covered. Be whisked away to a secluded island off the Cassowary Coast and tuck into a private beach picnic with seafood fresh off the trawler.
Mungalli Creek Dairy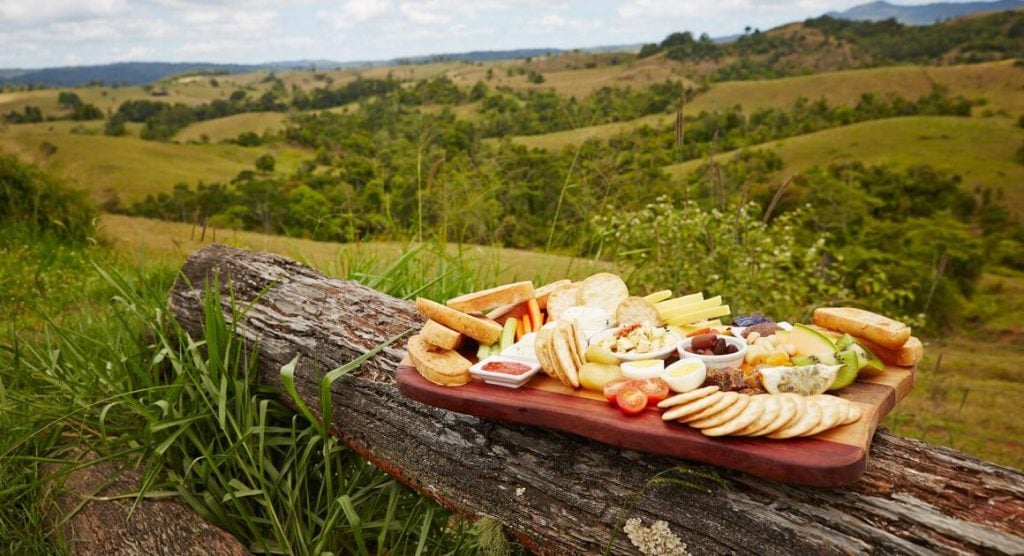 Don't fancy stocking up an esky? Head to Mungali Creek Dairy to tuck into multi-award winning biodynamic cheese and yoghurt. Pick up a picnic lunch to devour overlooking farmland to Mount Bartle Frere, Queensland's highest mountain.
Cairns Botanic Gardens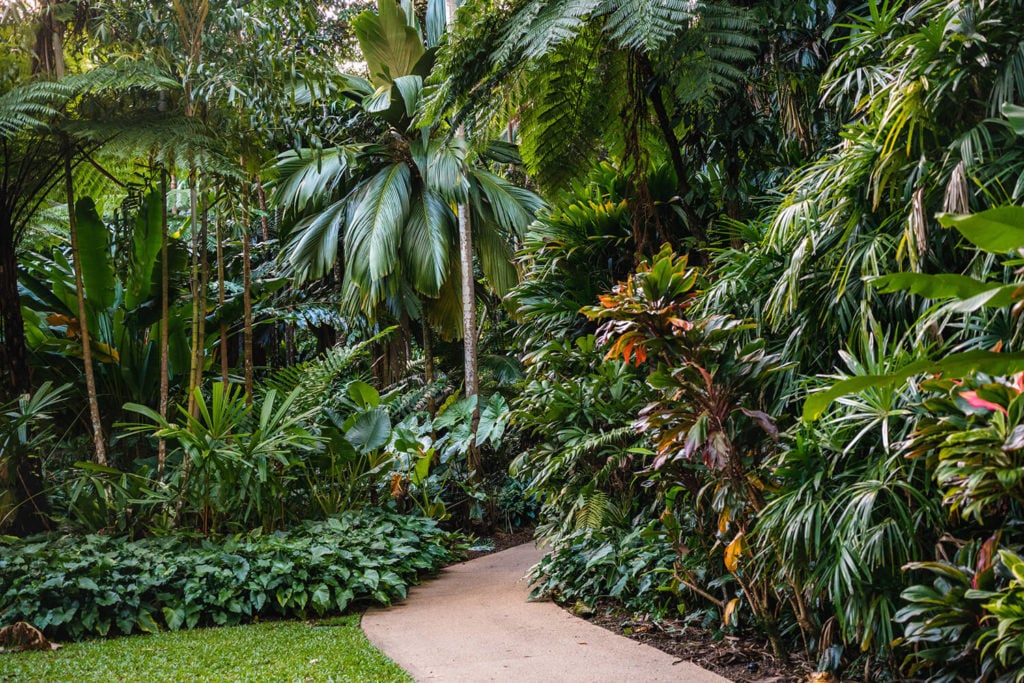 Enjoy lunch in a slice of rainforest paradise just a stones throw away from Cairns City at the Botanic Gardens. There's plenty of grassy areas to lay down a picnic blanket and you can grab a takeaway coffee from the resident cafe, Botanic, for an extra boost.
Rex lookout
All good road trips include good pit stops and the iconic Great Barrier Reef Drive is no exception. There's plenty of places to pull over and savour the view, like Ellis Beach, Oak Beach and a number of other unnamed coves and bays. High on a headland, Rex Lookout is a splendid spot to roll out the picnic blanket and enjoy 180-degree views from Palm Cove to the Daintree coast. Be prepared to share though: hang gliders use the headland as a launching pad for soaring on updrafts from the Coral Sea.
Vlasoff Cay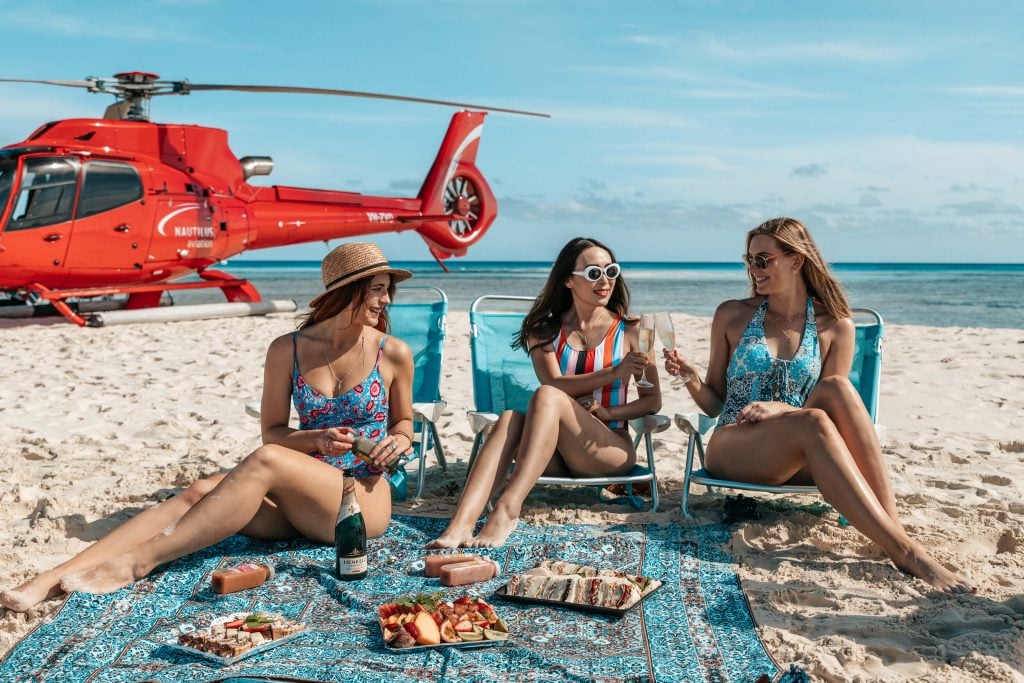 If you seriously want to impress your date, take them to on a private beach picnic on a sand cay in the middle of the Great Barrier Reef. Soar over the reef in a Nautilus Aviation helicopter and land on the bright white sand of Vlasoff Cay for a gourmet picnic hamper, complete with sparkling wine for a toast to paradise.
Lake Tinaroo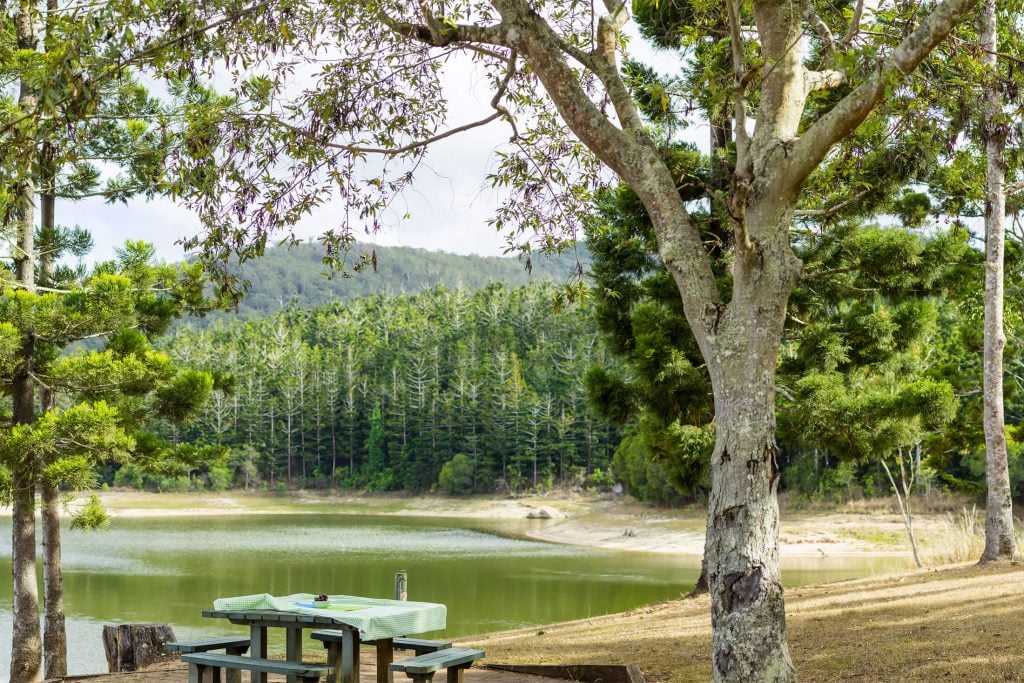 There's something quite romantic about lakeside picnics and Lake Tinaroo almost looks like it's out of an Australian adaptation of The Notebook. With a huge lake and relaxing day use areas including picnic tables, grassy areas and even beaches, there's somethine to suit every picnic need.
Copperlode Dam & Lake Morris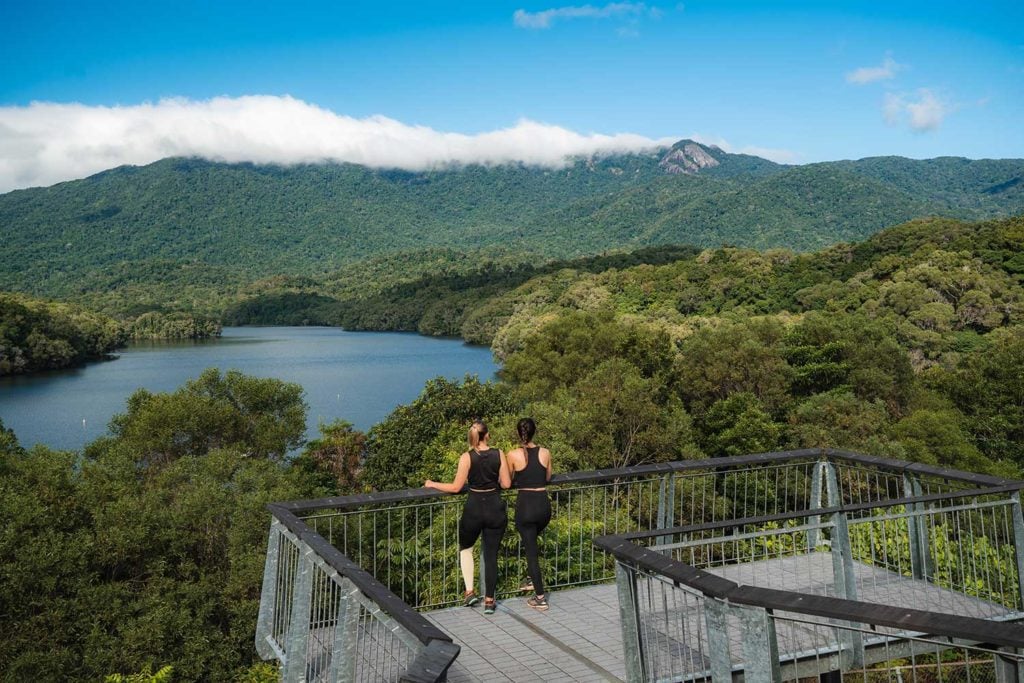 A vibrant lake within a lush rainforest setting isn't exactly something you would expect to find 30 minutes from the city, but you can in Cairns. Lake Morris and Copperlode Dam can be reached from a windy range west of the city and is a fantastic place for a picnic. Take advantage of the picnic tables or roll out a rug and eat with stunning views of the lake.