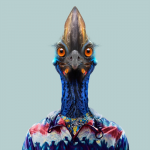 Celebrated Palm Cove chef Nick Holloway adores iconic Rusty's Markets in Cairns. Kerry Heaney joined him for a tour of the stalls.
Cook what is right in front of you. That's what Nick Holloway's mum taught him, and It's these words that go with him early every Friday to Tropical North Queensland's favourite markets, Rusty's in Grafton Street, Cairns.
If you want to put your finger on the pulse of the vibrant regional food scene, this is the place to start. Amid the bustle of market business, you'll find chefs like Nick casting a seasoned eye over the produce, ready to stock up for his award-winning restaurant Nu Nu at Palm Cove
Fringed by palm trees and perched right on the beachfront against the usually placid waters of the Coral Sea, Nu Nu is a sort of food heaven where line-caught reef fish mixes it up with cassava and taro crisps and rainforest honeycomb. Nick's mantra is local, seasonal and organic where possible, and he shops carefully at Rusty's seeking only the best for his kitchen.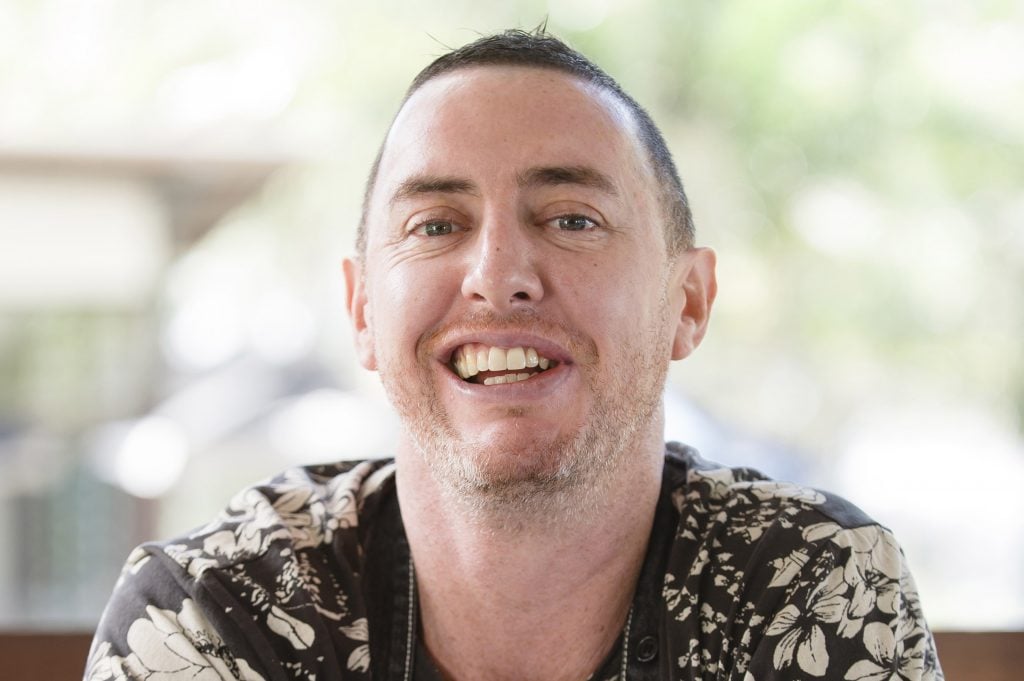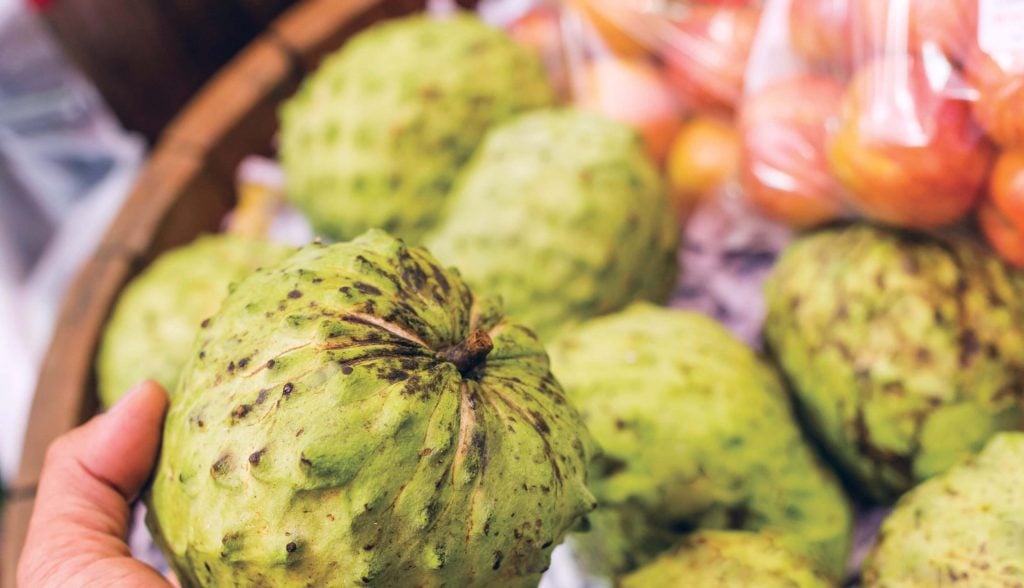 This 30-year-old market boasts 180-plus stalls and offers everything from clothing, jewellery and bric-a-brac to fresh bread, but it's the local fruit and vegetable sellers that make it exceptional.
It's certainly an early bird that catches the worm here. The markets open at 5am on Friday brimming with smaller producers from the Atherton Tablelands and the Cassowary Coast centres of Innisfail and South Johnstone.
"I have great relationships with stall holders and have built up trust over a long time," says Nick. "It took me 10 years to get on a list of 15 people for durian, and now I share the top spot with one other person. I buy two a week at $100 a durian.
"Going to Rusty's is an important ritual, and the kids love to come in the van as a rite of passage. First I have a stroll around and a coffee while I notice any changes.
"There are so many interesting tropical fruits and vegetables, but they often are available in smaller quantities and are easily overlooked. Last week I saw ice cream beans which I grabbed because they have a spongy, sweet texture in the middle."
Nick says the sharing of knowledge is paramount. "How are you going to cook that?" is a frequent question.
"Rusty's gives you an insight into how other cuisines prepare food. It's all about real people doing real cooking in their own homes."
Getting there
Rusty's Markets are open Friday and Saturday, 5am–6pm, and Sundays, 5am–3pm.Two hours free parking is available in Rusty's carpark, above the centre.
Nick's tips for Rusty's
Allow two hours for a visit, including stopping for a bite to eat, such as a Vietnamese banh mi and a coffee from Billy's.
Park nearby, so you don't have to walk far to put your many purchases in the car. Make sure you have a cooler bag and Esky in the car.
Take a two-tiered trolley, so nothing gets squashed. You are buying fruit and vegetables at their most delicious and ripe so they are often delicate and fragile, not bred for longevity like those at the supermarket.
Work in a zig-zag pattern, so you don't miss anything.
Always turn up hungry.
Be open to what the market has for you.
The worst plan is to open a cookbook and say I want to make this and then try to find the ingredients at the market. The best plan is to go to the market to discover something awesome and then research a recipe using that ingredient.
Try at home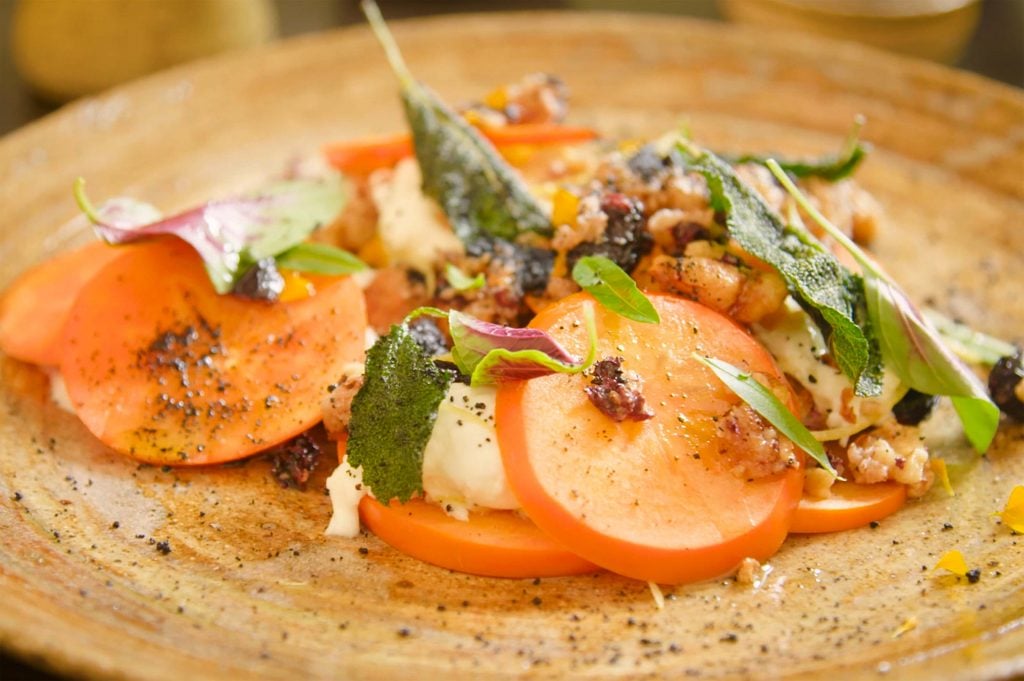 Nick's crunchy persimmon, buffalo mozzarella, walnut and sage salad
Make individual serves of this crunchy, soft, salty, sweet and sour salad, inspired by ingredients sourced from Rusty's Markets.
Ingredients (per person)
1 crunchy persimmon
1 Atherton Tablelands buffalo mozzarella (about 250g)
1 tbs walnuts
4 olives, dried
1 tsp sherry vinegar
1 tbs olive oil
¼ lemon, zested
4 sage leaves
Cut the persimmon into thick slices about the width of your little finger and arrange on a plate. Tear the buffalo mozzarella into large chunks and dot over the persimmons.
Dry the olives on baking paper in the oven at 100C for 25 minutes, so they are warm and have shrunk a little.
Toast the walnuts in the oven at 160C for 8 minutes then roughly crush them with a saucepan. (As an option, add some torn leftover bread to absorb the walnut oil).
Cook the sage in oil until crispy, and zest the lemon.
Place the dried olives, warm crumbled walnuts, lemon zest and sage over the persimmons and mozzarella. Dress the salad liberally with the olive oil and vinegar. It is important that the cheese is cold, the persimmons are chilled and toasted items still warm, so there is a contrast of temperatures.
Rusty's with Nick Holloway