With such a vibrant foodie culture, finding the best cafes in Cairns can be overwhelming. Fuel your caffeine addiction with these local favourites for a guaranteed quality cup of coffee.
Caffiend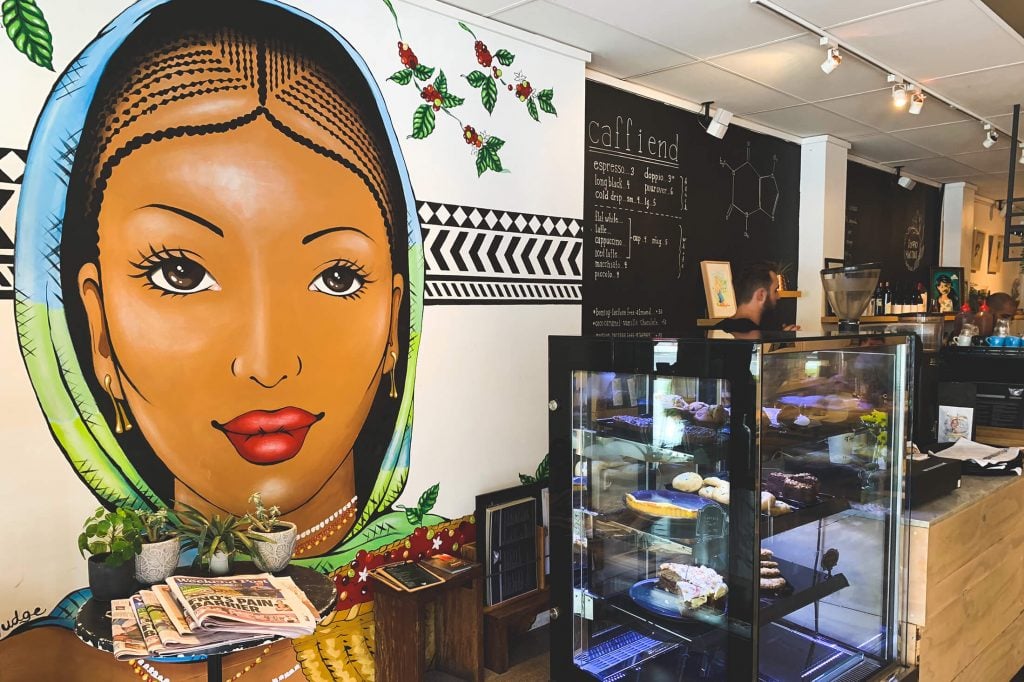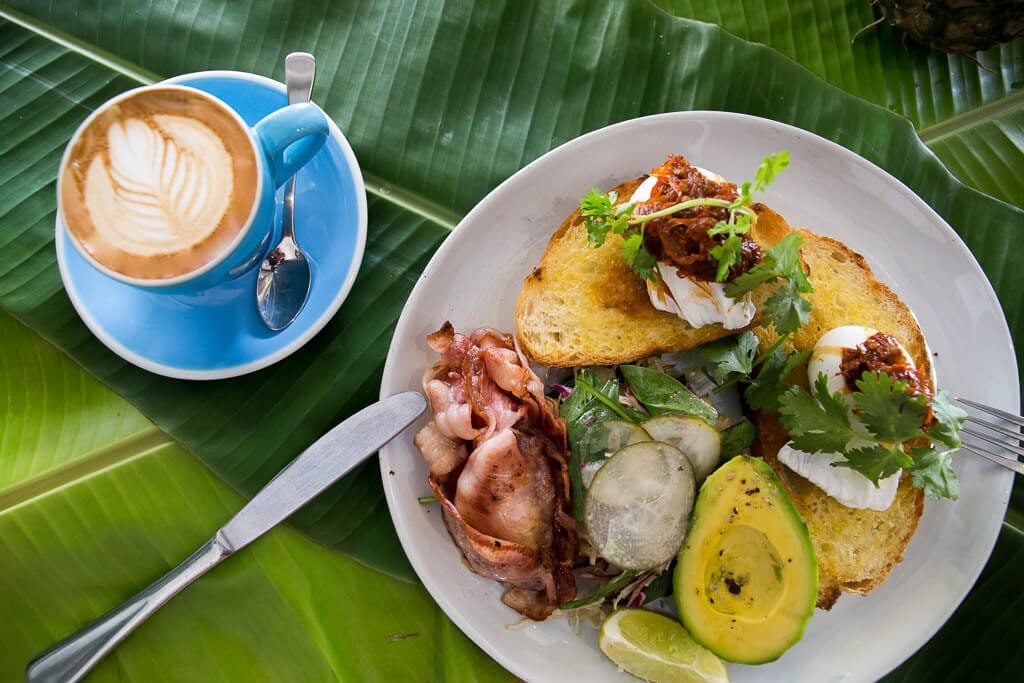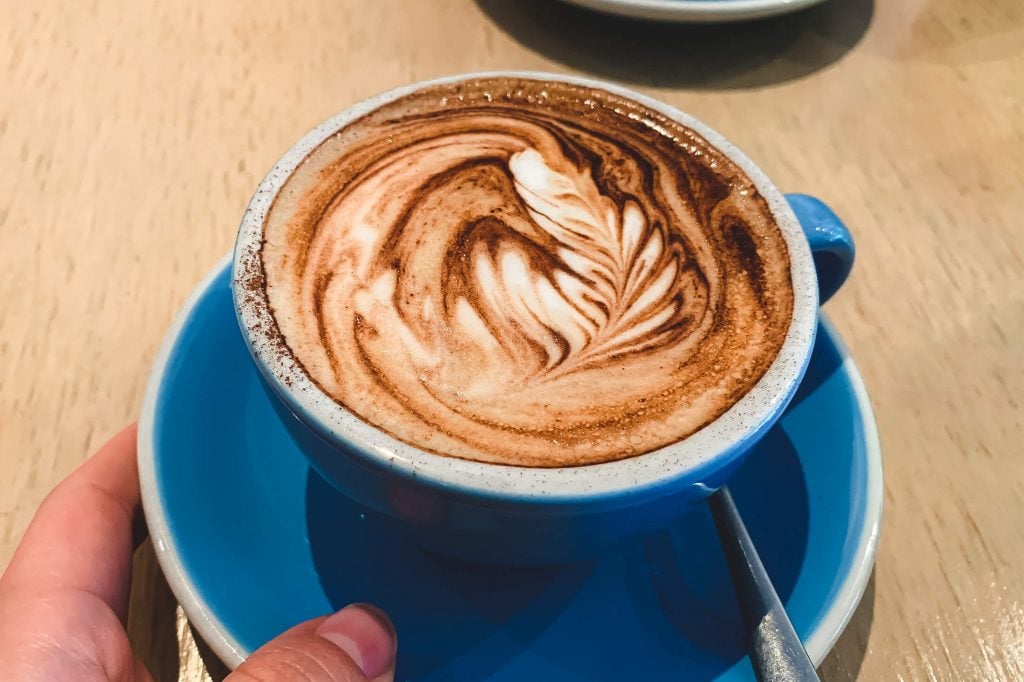 If coffee, art, food and music had a home in Cairns, it would be Caffiend. This mega hotspot is a favourite for many locals and bursts at the seams most weekends with hipsters, post-yoga-goers and lots of other regular, just-as-rad people. The uber cool cafe prides itself on exceptional coffee proudly supporting the local Tattooed Sailor Coffee Roasters and describe their food as 'unapolegtically seasonal'. The food looks as good as the art on the walls and the flavours pack a real punch too.
Succuliving & Co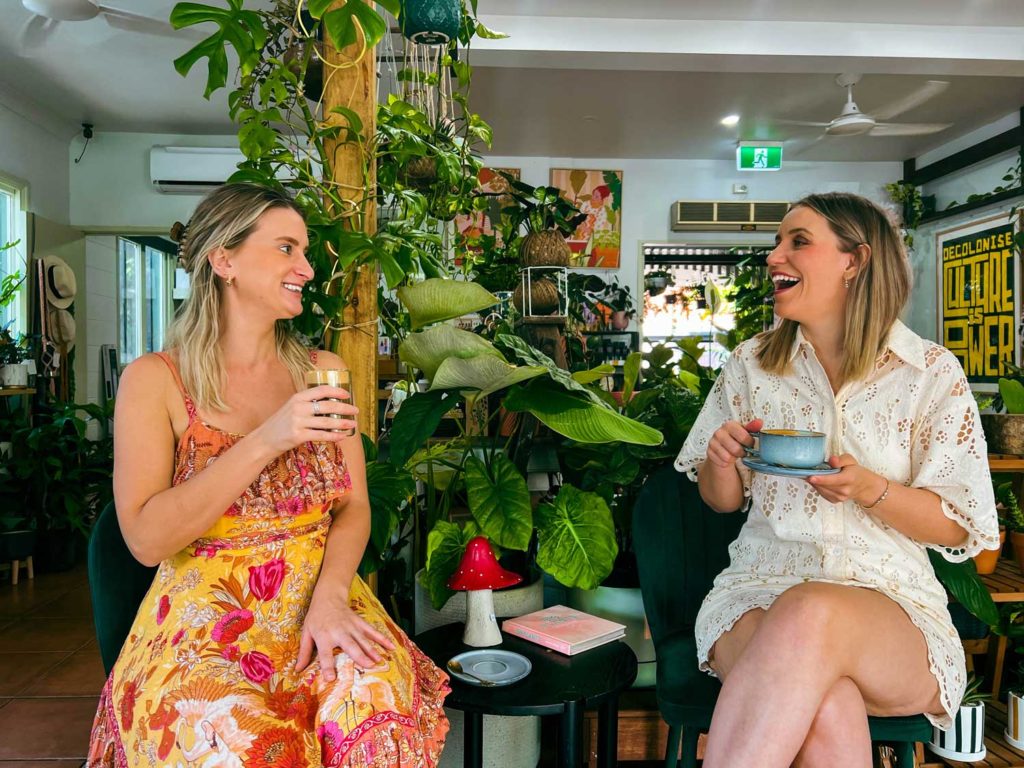 If you thought that the colour green and caffeine don't go hand in hand, we suggest you pay a visit to Succuliving & Co. Nestled just away from the city centre, this cute little spot is a partnership between Succuliving nursery and & Co Coffee. Sip away on a suitably succulent coffee surrounded by pretty hanging pot plants or head outside for a sun-soaked seat in front of the cactus wall.
The Chambers Cafe, Restaurant & Bar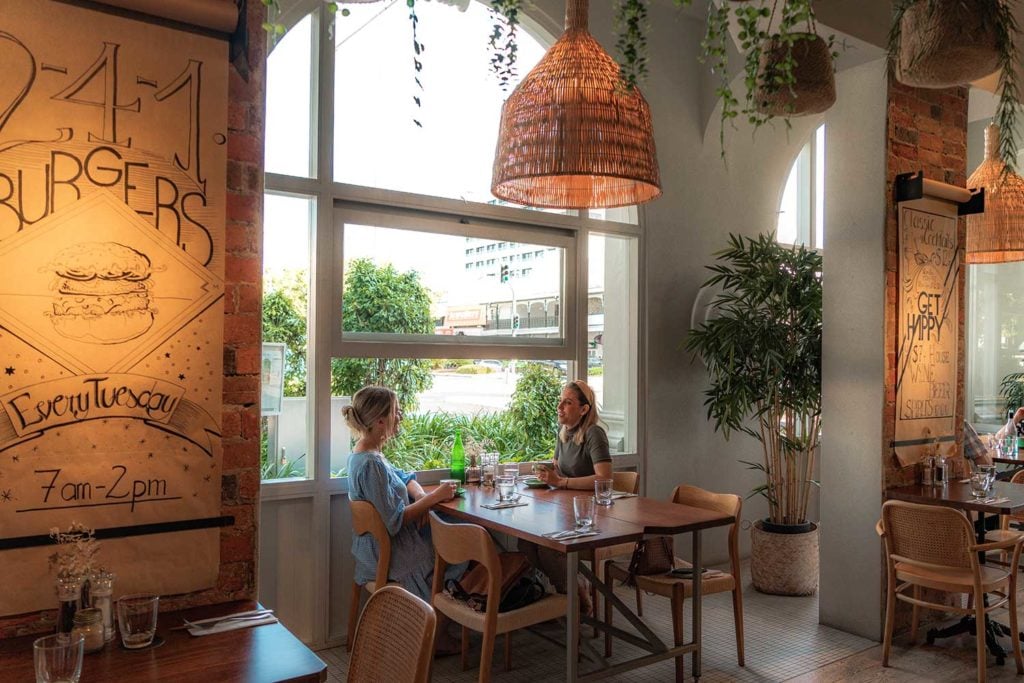 If you're all about architecture and atmosphere, look no further than The Chambers cafe, restaurant and bar. Located in the heart of Cairns CBD, the building was once the National Australia Bank branch and was restored to its former 1920s glory in 2018. While it retains many of its original features including the brickwork, bank shutters and steel beams, it also introduces a touch of modern elegance which wouldn't feel out of place in a capital city. Overlook the hustle and bustle of the street from their outdoor dining space laden with hanging plants, or escape to their stylish interior to enjoy your coffee in the cool-luxe vibes they have expertly crafted.
Annee's Caphê Sua Da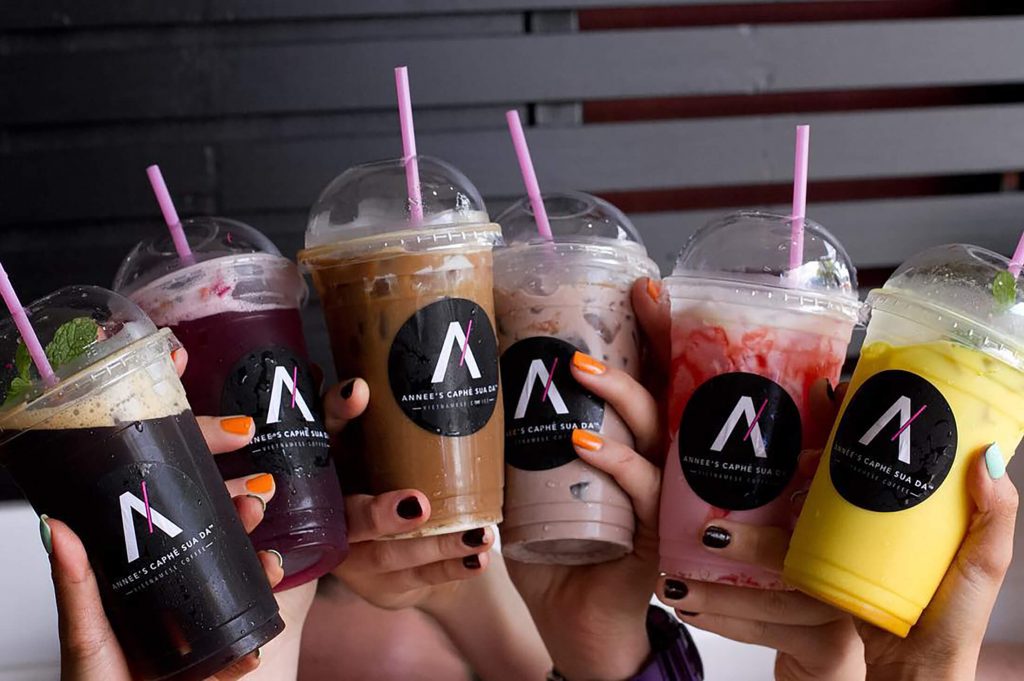 The warm, tropical climate of Cairns doesn't always lend itself to the desire for a hot coffee. Luckily for you Annee's offer a refreshing alternative to your usual steaming beverage – deliciously cold, Vietnamese iced coffee. Open Wednesday to Sunday at the Grafton Street entrance to Rusty's Markets, this funky shop combines customary Vietnamese brewing process with modern cold brew methods to create a drink sure to knock your socks off. The bubbly staff can help you decide between the traditional Caphê Sua Da with condensed milk, creamy chai or lightly spiced turmeric latte with coconut before you venture into the weekend bustle of Rusty's.
Wharf One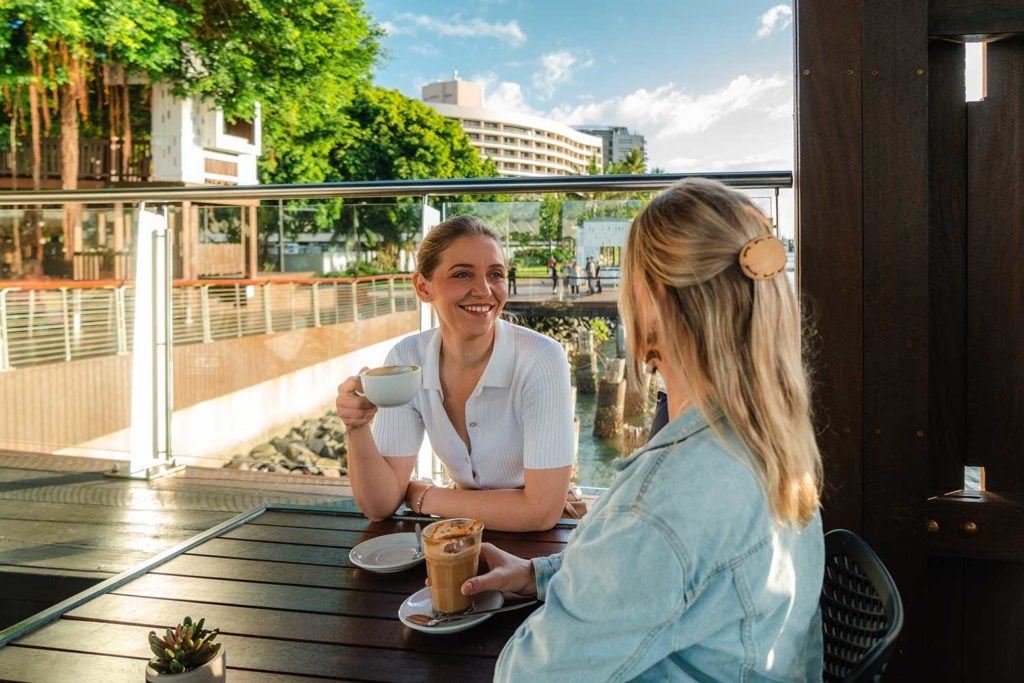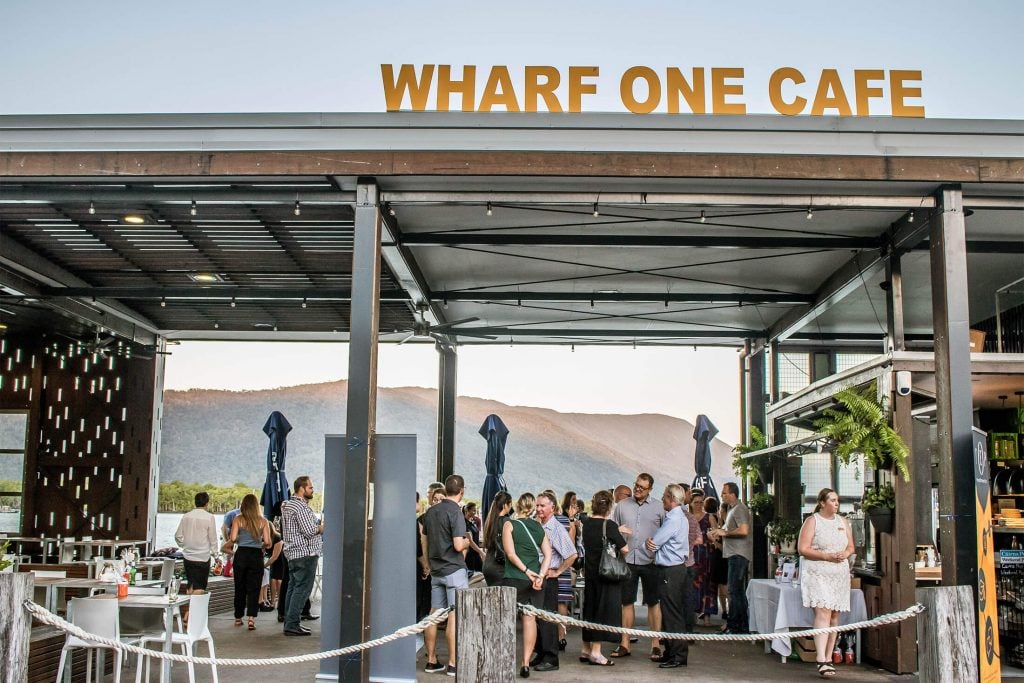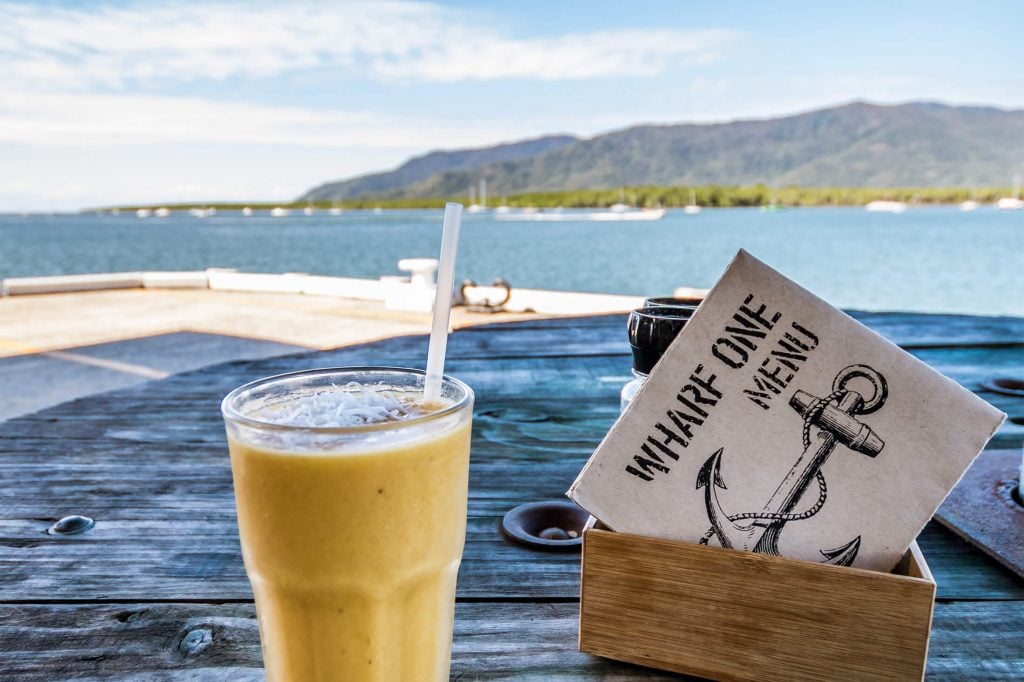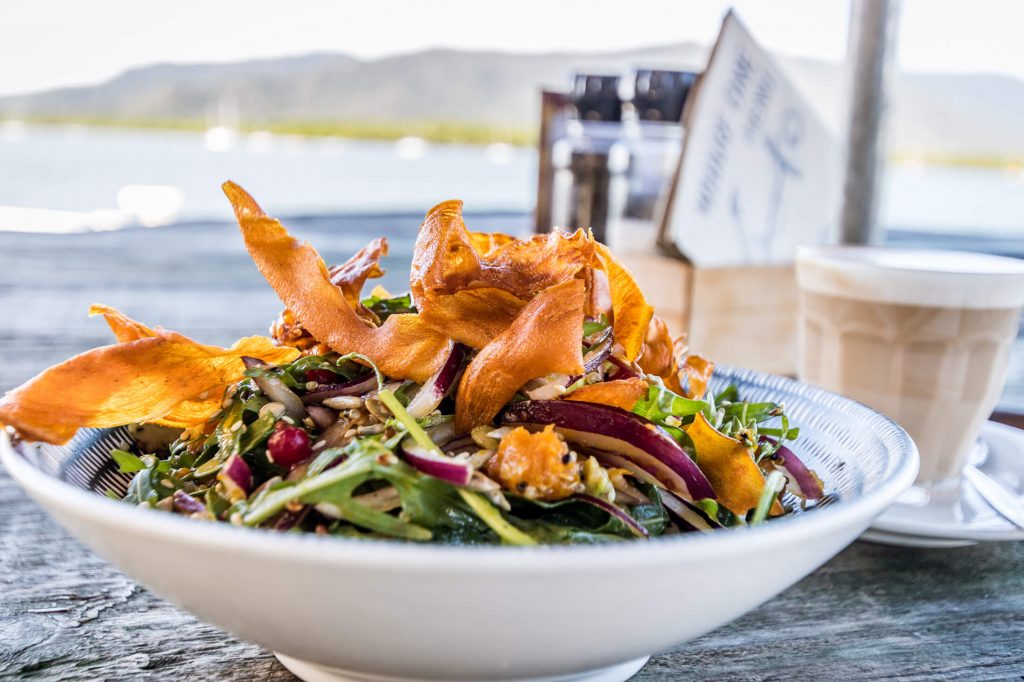 Life's not only about fulfilling your caffeine cravings, you want to do it in style… and with a view. Set on the waterfront of Trinity Inlet, you can choose to sit and bask in the sun while watching the boats go by, or catch a cool breeze in their cleverly designed undercover area.
Wharf One is dedicated to sourcing local produce from their Mourilyan grown Mandella Coffee and Cairns wood-fired bread through to Mungalli Dairy products and seasonal fruits from across the region. If you were intending on just grabbing a coffee you may need to rethink your plans once you glimpse their tasty menu. For those with little ones, the epic Fig Tree Playground just outside is the treehouse your kids have always dreamed about; so sit back, relax and savour your cappuccino while the kids play.
The Nook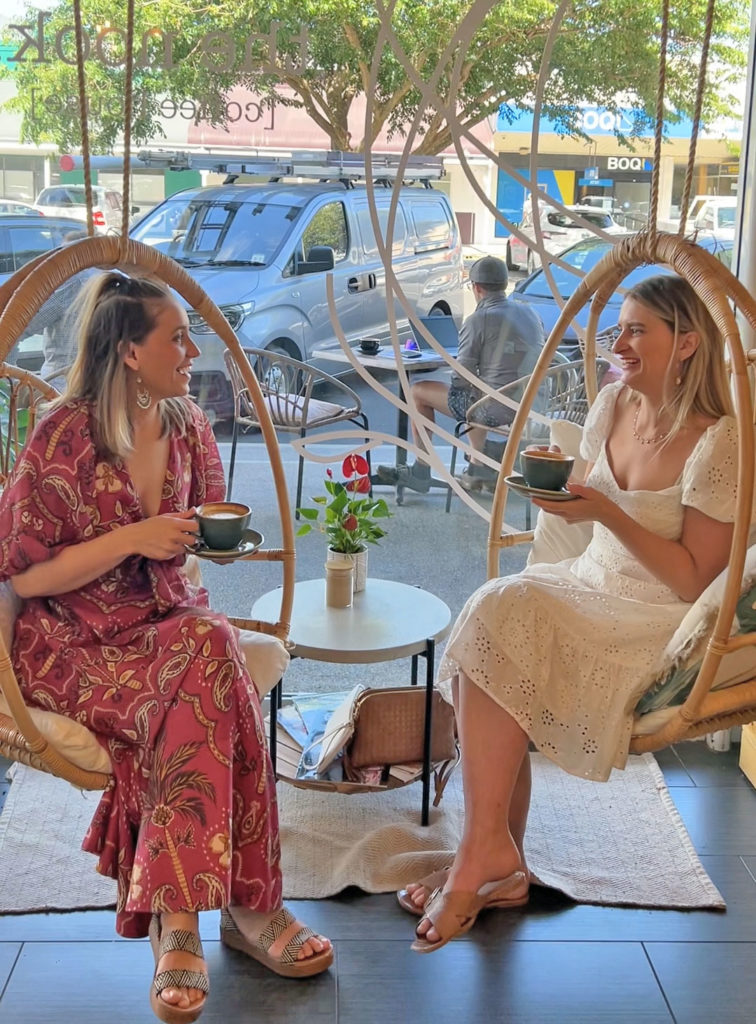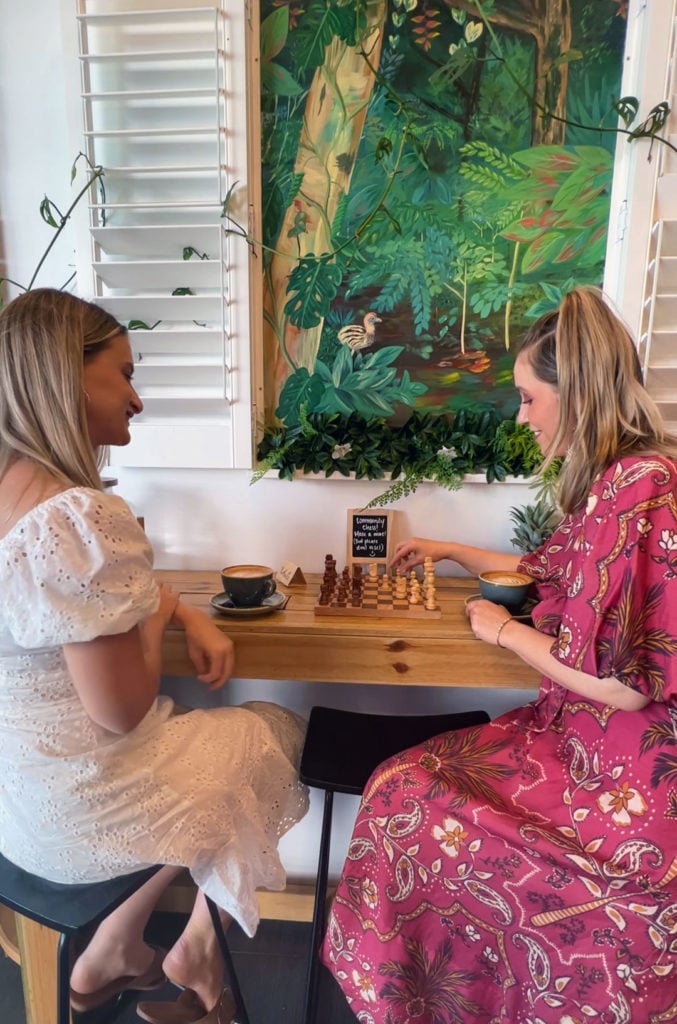 The Nook is an adorable coffee spot located  in the city centre and near many of Cairns' largest corporate offices. With a name this adorable, you can expect the decor to be as cute as a button and the nook certainly delivers this. Think boho swinging chairs, rainforest murals, board games on the table and a bicycle hanging from the ceiling (yes, really). The coffee is the perfect combination of strong and creamy and comes with a free biscuit, very fitting for a place that looks so sugary sweet. 
Blackbird Espresso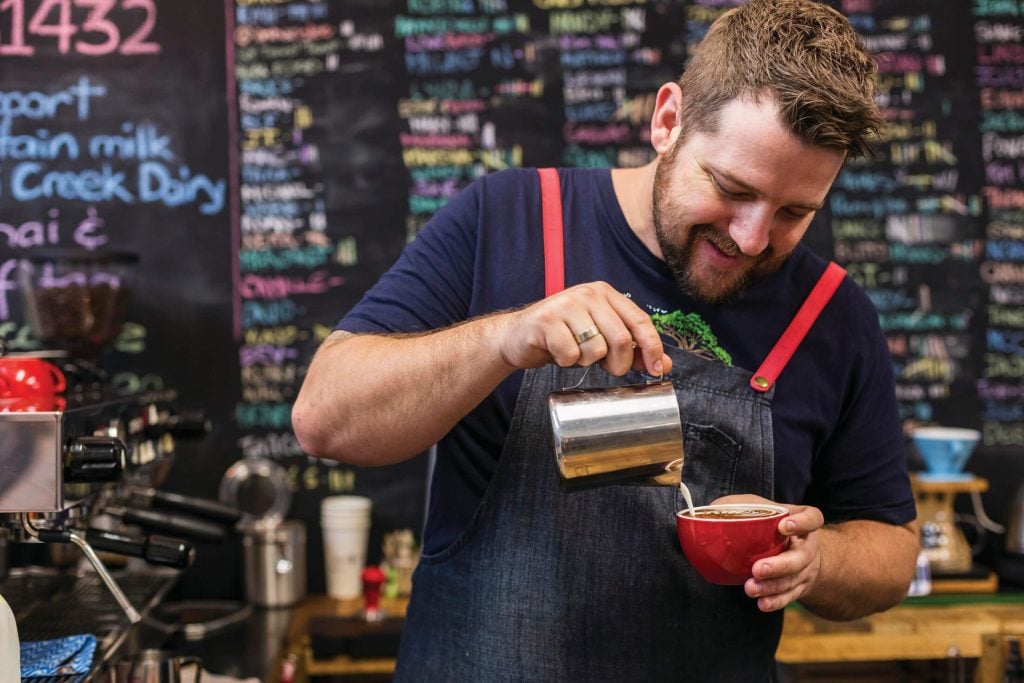 It might be tucked away nicely in one of Cairns' thoroughfare arcades, Oceana Walk, but this little gem shines brightly on the coffee scene. Its strong and delicious fair trade blends are served with a smile from the passionate folk who work here; and if the blackboard behind the counter is anything to go by, their customers are seriously loyal to the bird. Grab a sweet treat from the delicious selection of goodies that line the bench tops – the fig and walnut bread, doused in local honey is to die for. But wait there's more, fringe city-goers are able to grab a steaming cup from their second store in Bungalow meaning it's even easier to get your Blackbird fix.
Sipping Duck Coffee Roasters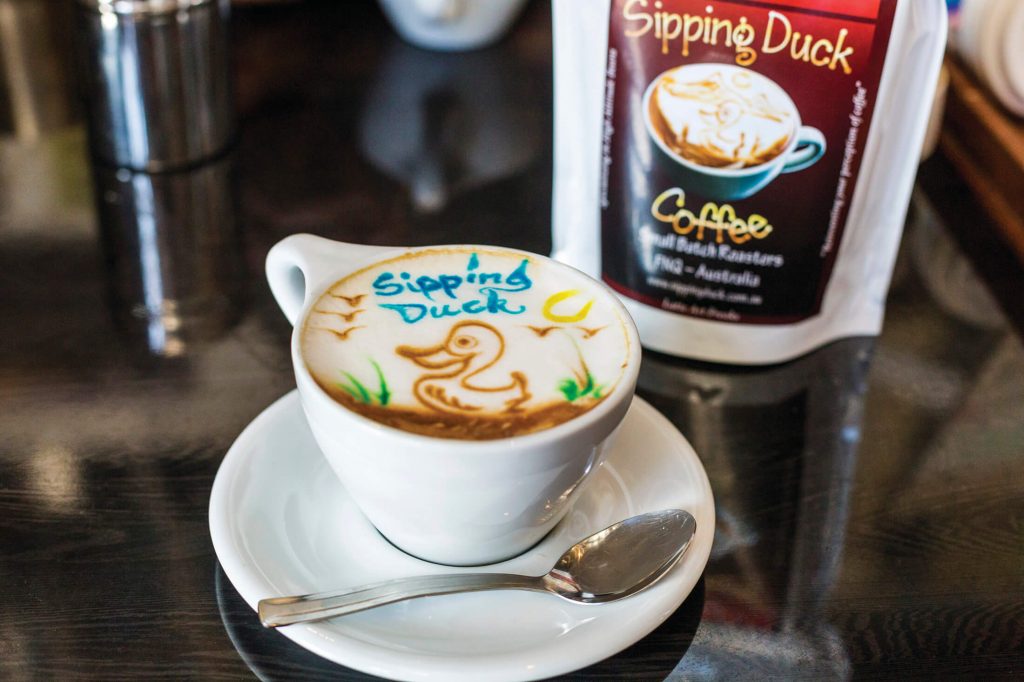 It's all about passion for the creative folk at Sipping Duck. They roast on site specialising in high altitude, specialty coffee but mostly just make a good ol' strong cup of your favourite hot beverage with a twist; completely instagrammable latte art. Cold brew lovers can also rejoice with a range of choice, including their famous and exclusive sparkling brew. If you're after dessert in a mug, pick from dark, milk or spiced hot chocolate or take it up a level with the decadent Submarino – real chocolate with steamed milk. Keep an eye out for Sipping Duck at their two locations, Stratford and Portsmith, or sample their blends at many cafes and restaurants around town.
The Chamber Room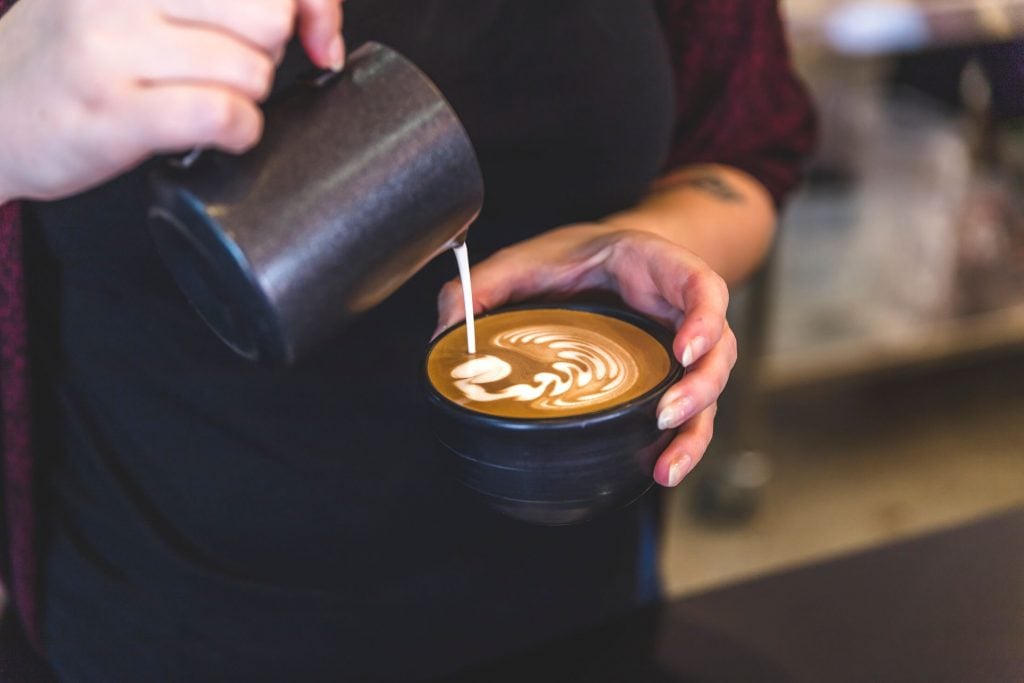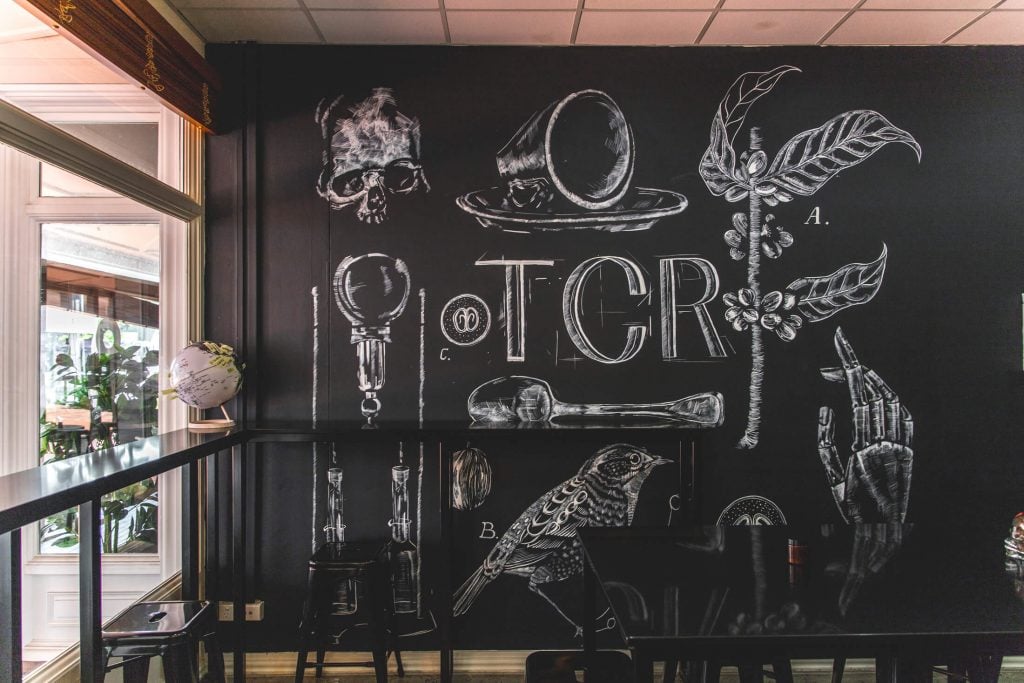 By now you could be questioning whether you're in Melbourne or Cairns with the abundance of laneway cafes. Set in quaint Village Lane this specialty espresso and brew bar is a locals delight. Despite being somewhat tucked away in the heart of the city, there's a constant flow of people after a steaming mug of hot, strong coffee. They are a no-nonsense coffee house with no milkshakes, no syrups and no babycinos; just quality coffee. For those wanting to learn the art of coffee making, The Chamber Room also runs a Brew School offering a range of classes for varying skill levels.
Guyala Cafe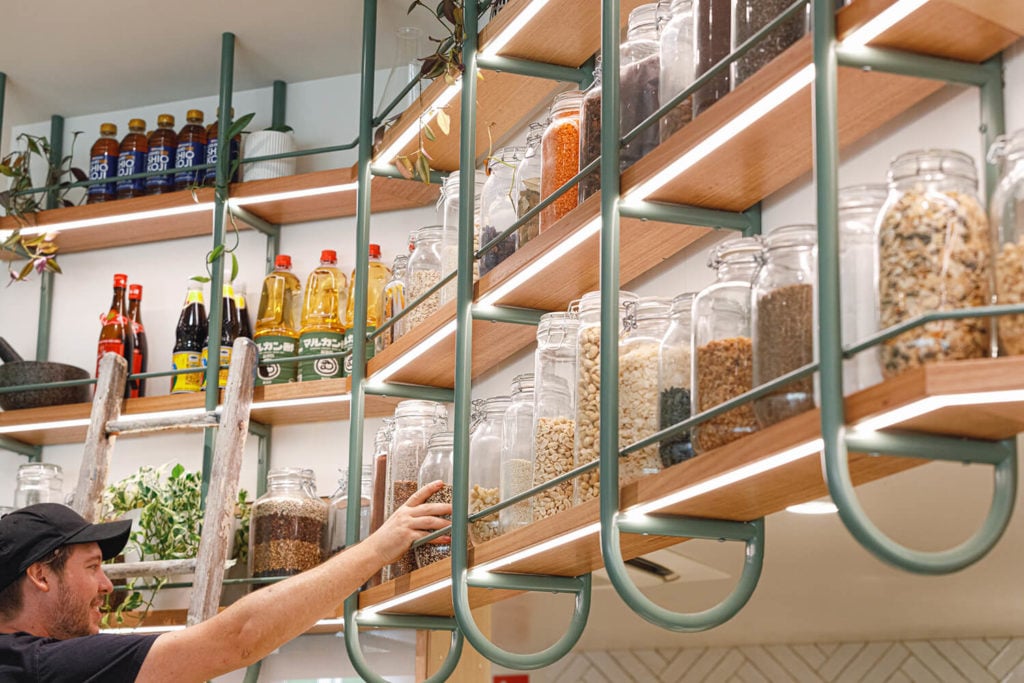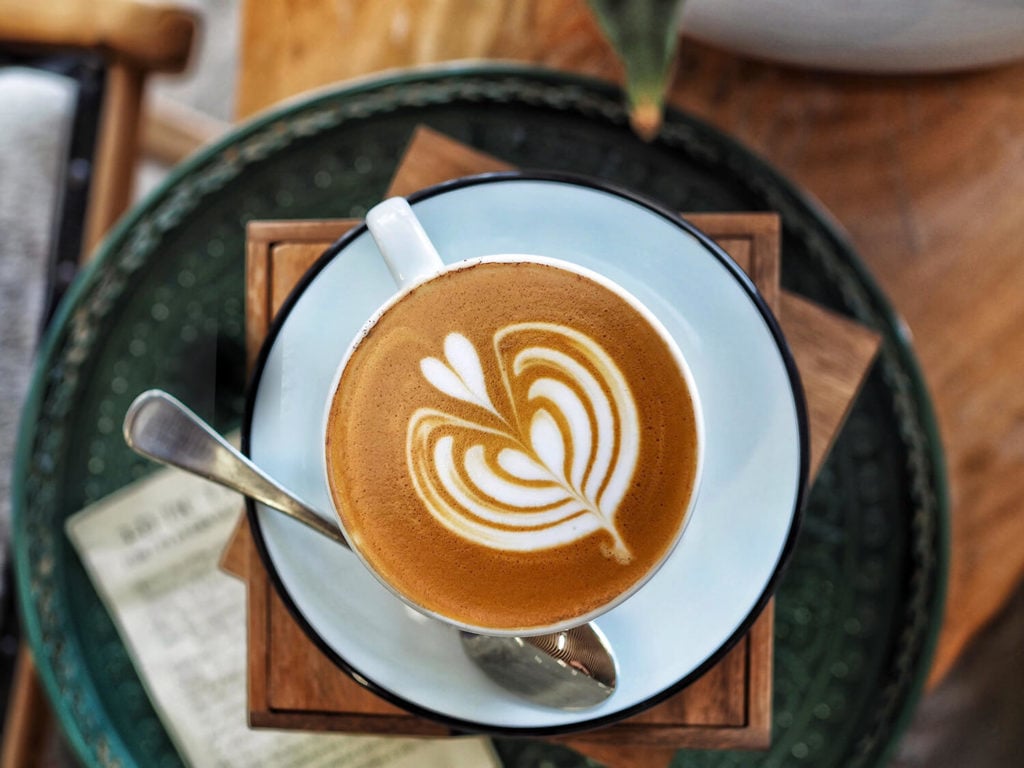 If you'd like a tasty coffee with a side of something a little bit different, look no further than Guyala Cafe on the Cairns Esplanade. Located in the non-for-profit Spinal Life Australia community centre, this slice of culinary paradise offers food inspired by traditional Indigenous ingredients. Foodies will rejoice at the tasty delights on offer, which include lemon-myrtle hollandaise sauce on eggs benedict and mango, macadamia and fingerlime on avocado toast. As for the coffee, the beans are roasted in house by the Tattooed Sailor Coffee Roasters- Guyala's sister business- and are a combination of dedicated blends and Single Origins. The cafe is owned by local coffee legend, Oliver James, who is actually a judge for the World Barista Competition. Rest assured that good coffee is certainly on the menu at Guyala.
5 cute coffee spots in Cairns