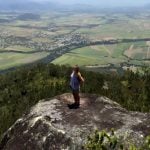 Throw on your best activewear and prepare to stretch your legs as you venture into the natural playground of Mount Whitfield. You'll feel worlds away from city life as you delve into the depths of the rainforest, despite being less than ten minutes from Cairns CBD.
Long before Mount Whitfield felt the pitter-patter of local fitness enthusiasts kick-starting their day, the steep Red Arrow circuit was utilised as a lookout access point for the World War II camp situated at, what is now, the Tanks Arts Centre. It wasn't until the 1970s that the track was used for recreational purposes and now there are a whopping four tracks, with a fifth in the pipeline, for visitors to choose from (or combine) for easy access to mountainous rainforest and mesmerising views that stretch beyond the city and suburbs of Cairns, out to the Coral Sea – with the benefit of a great workout thrown in for free.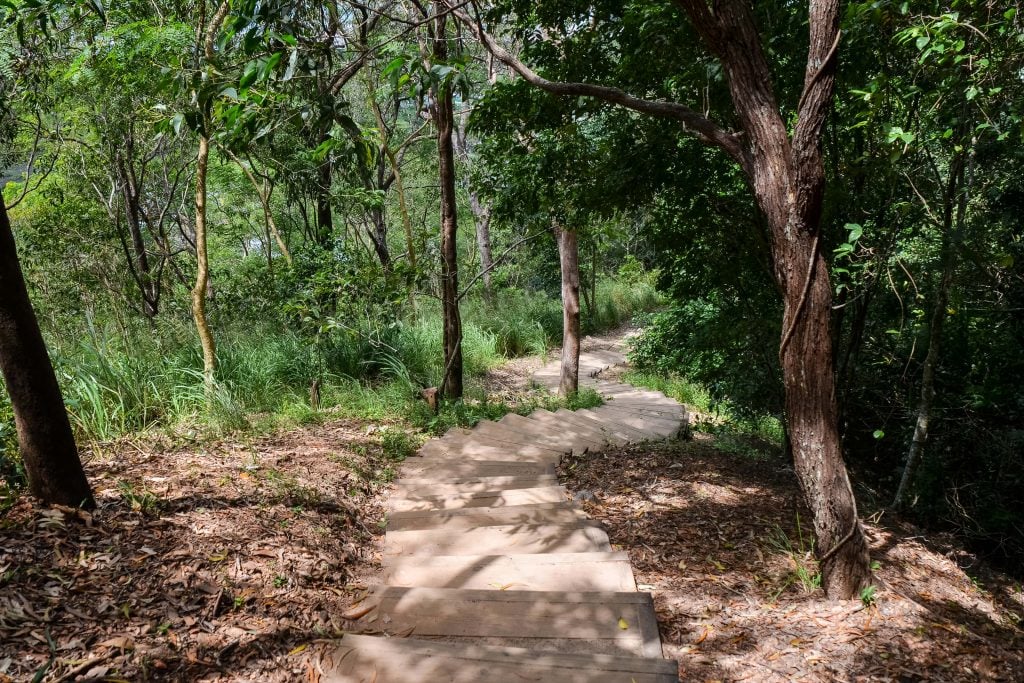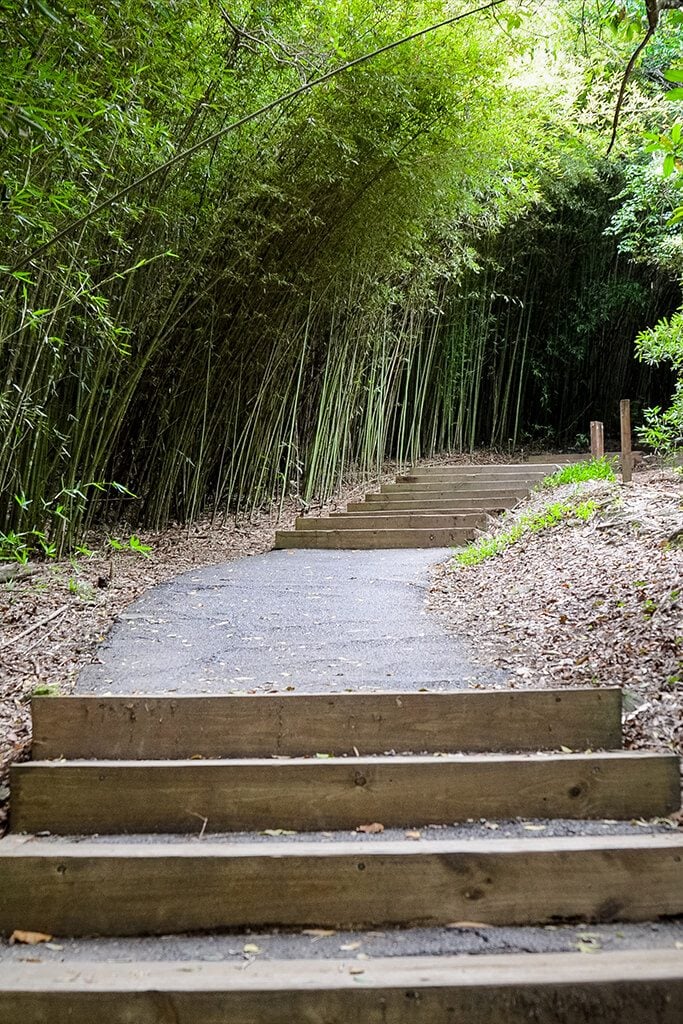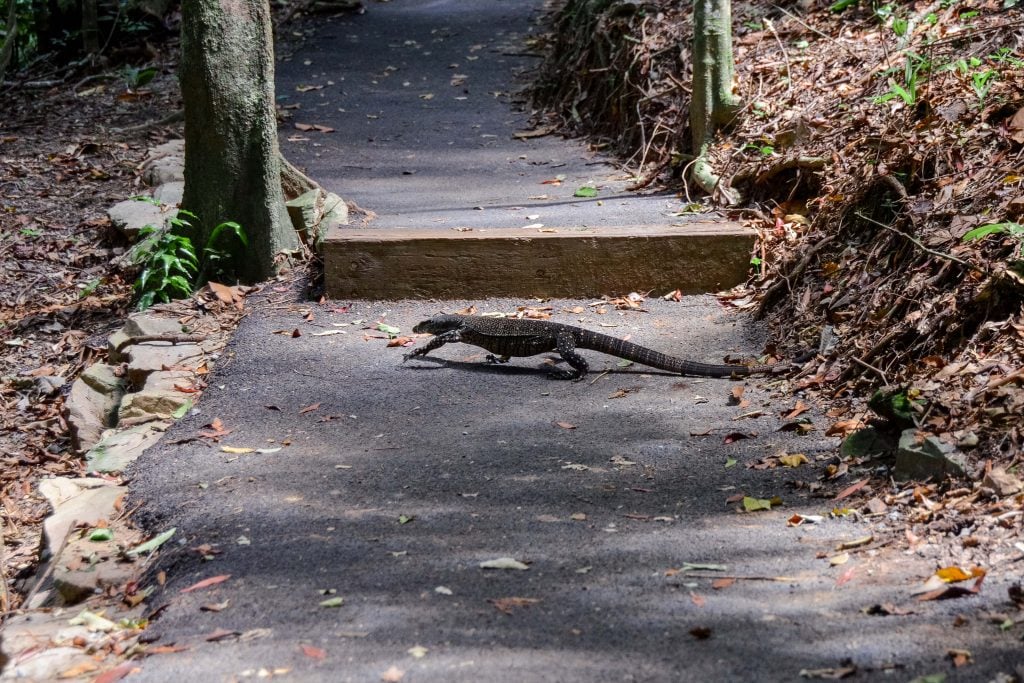 Coming in at 1.5km, the Red Arrow circuit doesn't sound too menacing, but throw in over 250 steps (on each side) and it's clear why this track is a winner with cardio-buffs. As you make your way through the shady rainforest gully and towering fish pole bamboo, don't be alarmed if you hear a rustle in the trees, Mount Whitfield is home to the distinctive Australian brush-turkey, usually caught raking around for food – #we'veallbeenthere. And, if you're lucky and/or very observant, you may also catch sight of a small ground-dwelling wallaby, most commonly spotted in and around the bamboo stands; a large monitor lizard or an echidna.
As you conquer the final set of stairs on the Red Arrow circuit – and your legs holler a cry of relief – you'll notice a lookout hub offering views of Cairns Airport's runway; if you've timed your visit just right then you'll have front row seats for a take-off or landing.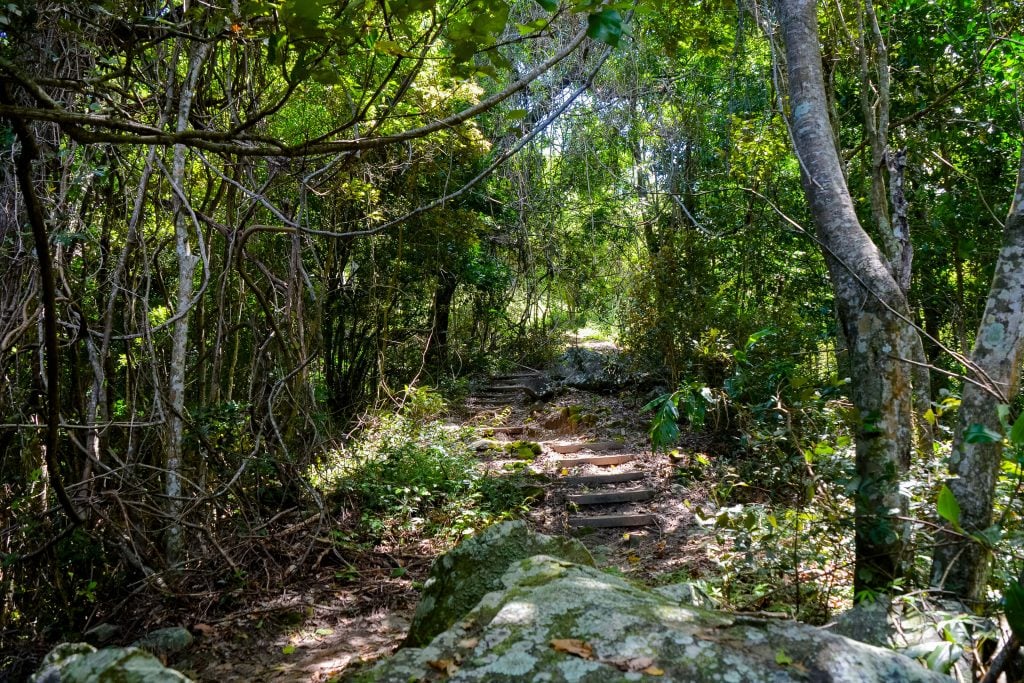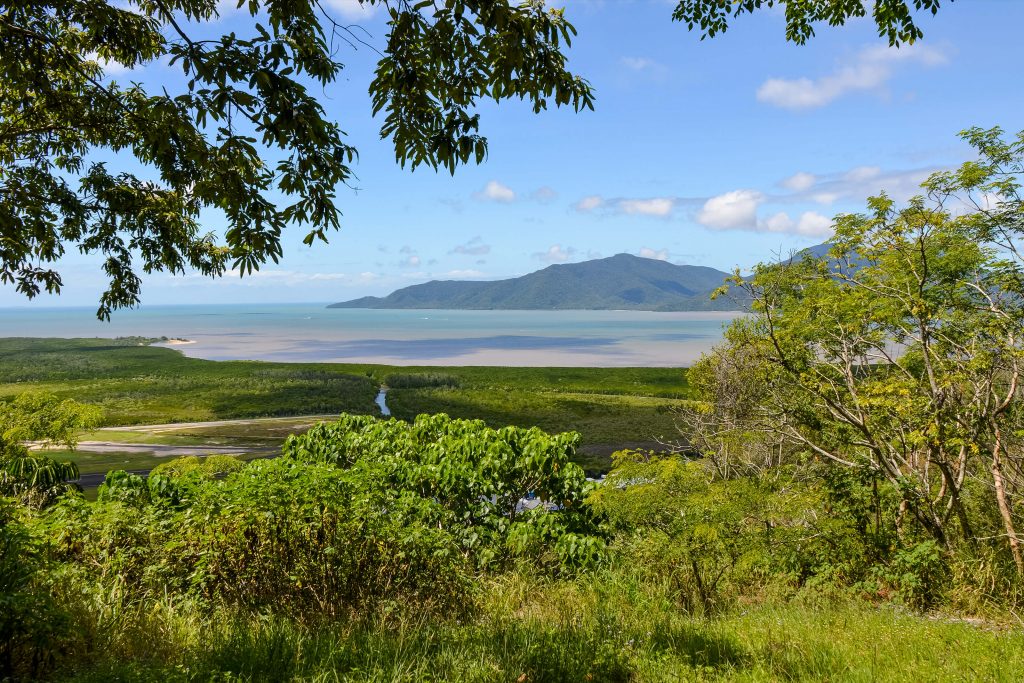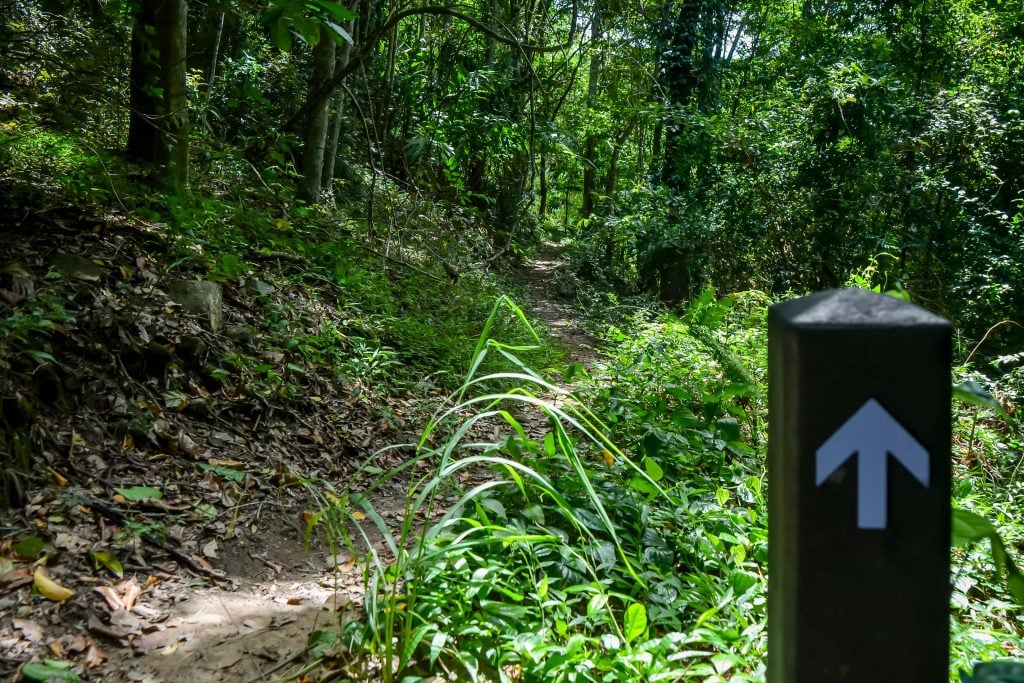 Keen to continue your adventure? Follow the steep paved path (thankfully bearing no more stairs) up to a second viewpoint, where the track joins onto either the Blue or Yellow Arrow.
The 6km return Blue Arrow is a rugged bush track with steep climbs and some uneven ground. Unlike the Red and Yellow Arrows, prior bushwalking experience is recommended before tackling the Blue and Green trails. Halfway around the circuit, a short side track climbs to the summit of Lumley Hill, which boasts expansive views stretching inland to Red Peak Mountain and off-shore to Green Island. Complete a full loop of the Blue Arrow or connect onto the Green Arrow about half way round the trail.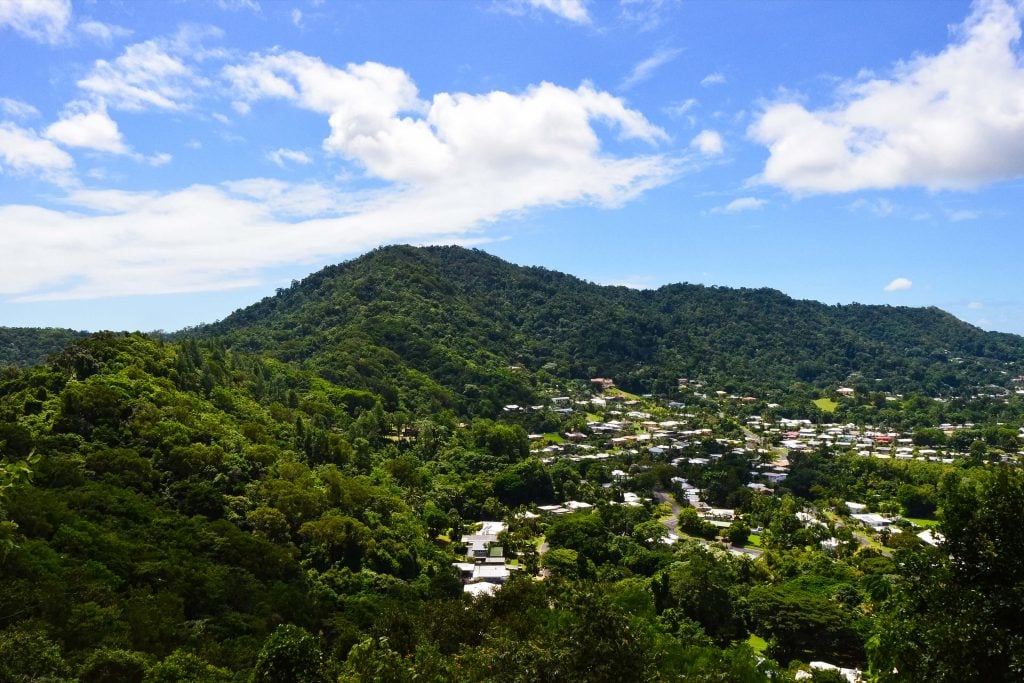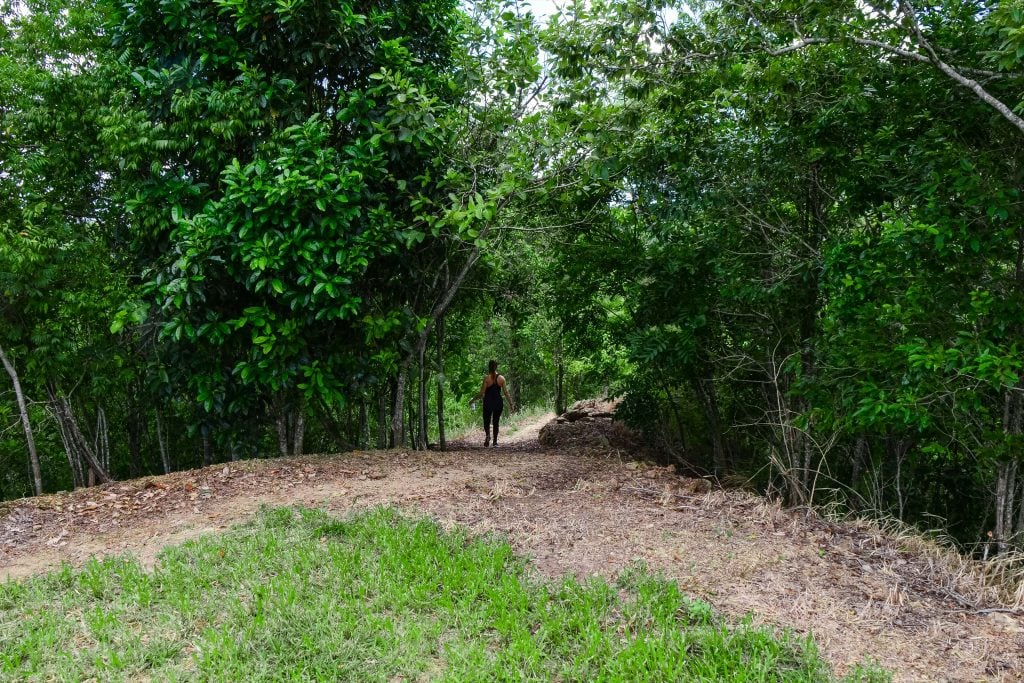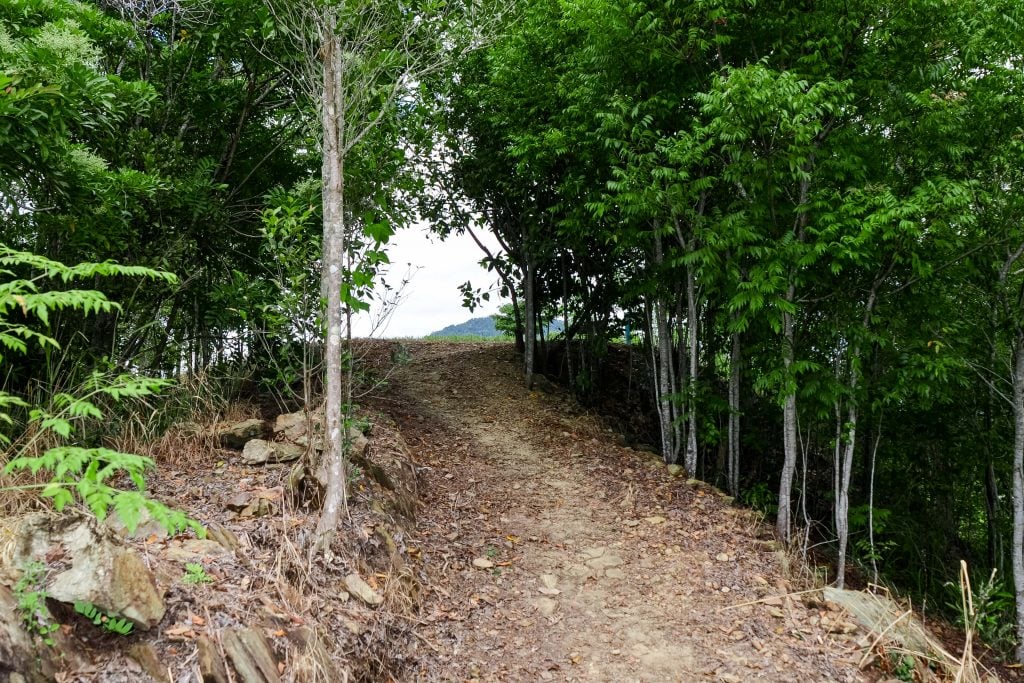 The Green Arrow is a steep 3km (one way) track which winds its way over Mount Whitfield's highest point at 364m before working its way back down thin corridors carved into the steep ridges across one side of the hill to the other. Emerging onto Bel Air Drive in the quiet suburb of Whitfield, it's possible to link all three trails as one big circuit with a final 3km walk back to the start of the Red Arrow on Collins Avenue – be sure to pop into one of Edge Hill's popular cafes on your way past to relax and refuel.
The most recently built track is the 1.9km (one way) Yellow Arrow. Less taxing than the other trails, the Yellow Arrow takes you past waterfalls, flora and picture-perfect lookout points. Trail designer Glen Jacobs explains that the track follows the Climb Rest Climb concept with flat sections of land giving your heart and legs a rest in-between the more strenuous sections, as opposed to the Red Arrow, which is referred to as a Power Trail. The Yellow Arrow can be walked as a standalone track or part of a circuit with the Red Arrow via Collins Avenue and the Saltwater Creek back to Aeroglen where the track begins.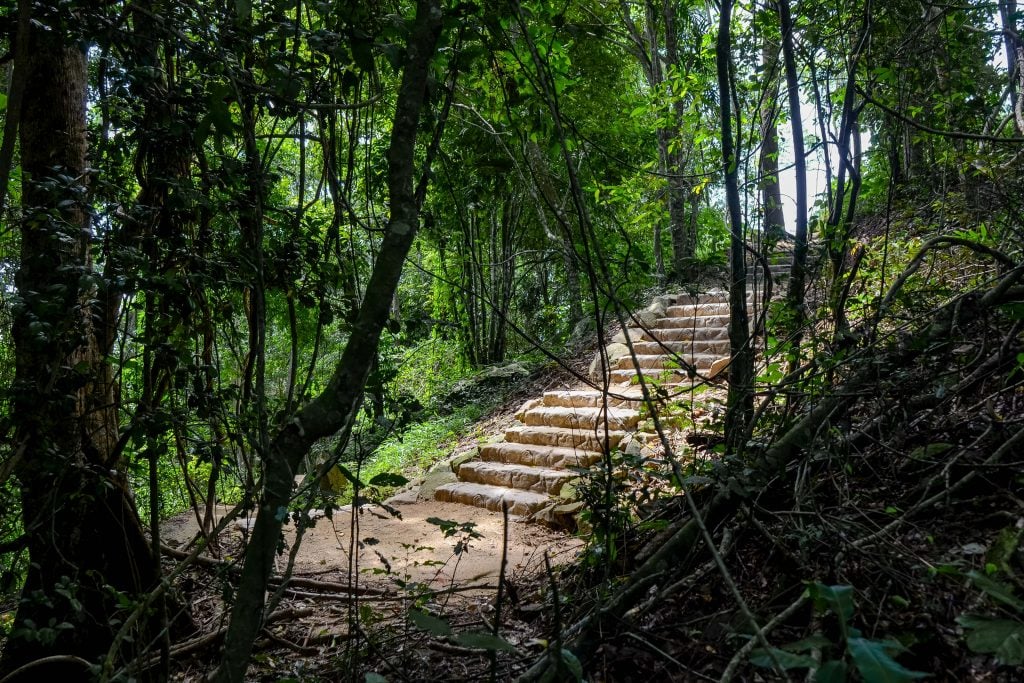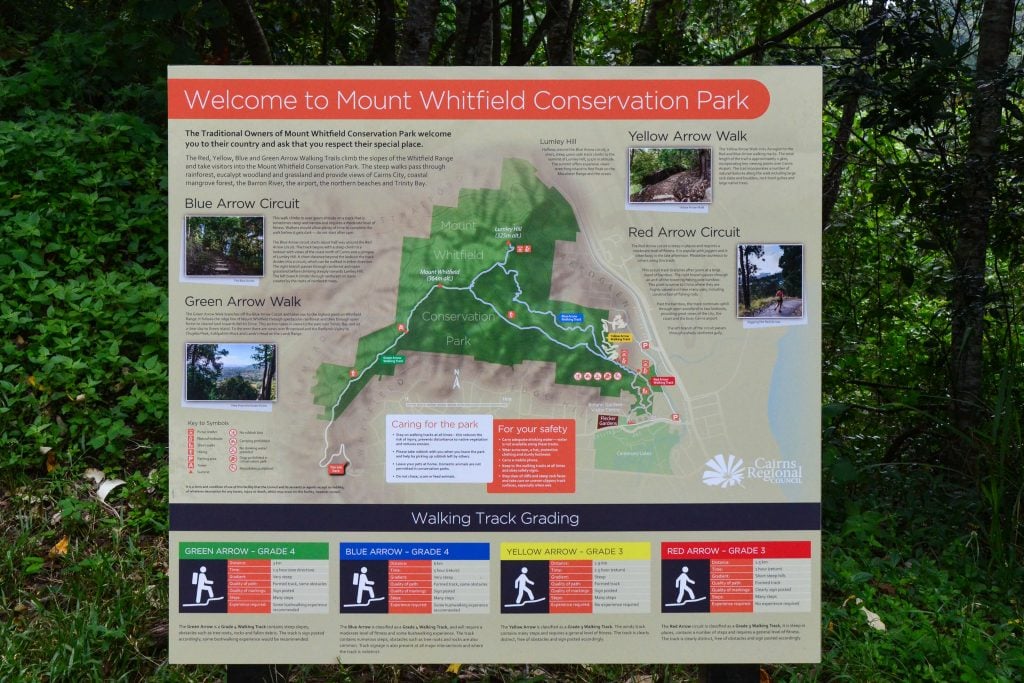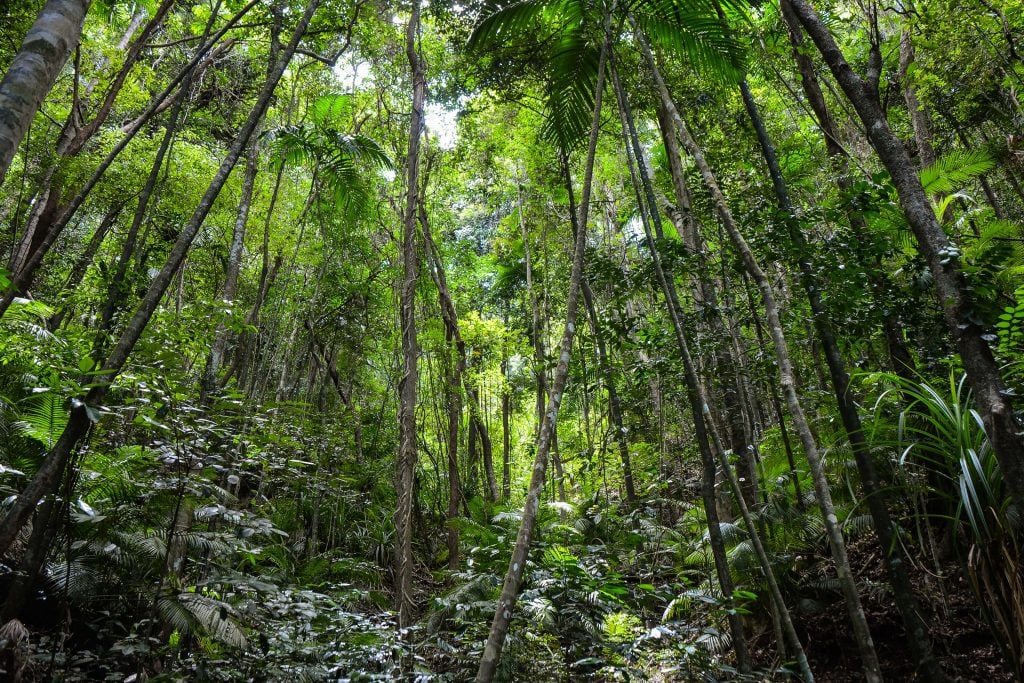 As you make your way through these fascinating rainforest trails, absorbed by their natural beauty and peaceful atmosphere, it's easy to forget that they were carefully constructed with you in mind. Glen reveals that the most exciting part of the trail development process for him is the design phase. Glen and his team at World Trail start by walking the proposed trail themselves, considering how to work in all the very best features and lookout points to give those all-important "wow moments". Botanists will give their verdict on the route as well as a local Aboriginal elder to check for cultural significance. Usually it takes 12 to 18 months for the ground work to begin after the initial concept is pitched – and, it doesn't stop there, the trails are frequently maintained and updated to make them more sustainable and safe for keen outdoor adventurers.
This network of trails truly allows you to tailor make your hike up Mount Whitfield to suit your fitness level and timeframe – and, if you really don't feel like stretching those legs, then there's always the beautiful Botanic Gardens to explore at the bottom of the range – winning.