Flanked by the coral sea, the Gulf of Carpentaria and tropical rainforest, boasting vast differences in climate and altitude, Tropical North Queensland has arguably the greatest variety of fresh produce in Australia.
The ethos of paddock to plate is not a linear story; it's a tangled network of tales that intertwine throughout the region and all meet at a final destination – your plate. It not only supports local industry, it's also environmentally sustainable and provides the freshest ingredients for your meal.
While countries throughout the world often pride themselves on their local cuisine, until recently Australia was heavily focussed on international and had very little influence on local and seasonality. After cooking his way through Europe, Craig Squire returned to Australia in 1990 to work with a chef in Adelaide focussing on Australian Natives; in 1994 Craig established a second restaurant in Cairns. Over time he evolved this into what is now Ochre Restaurant & Catering, Cairns' famed modern Australian cuisine restaurant. Ochre's menu is evidence of Craig's focus on native and seasonal ingredients featuring an extensive list of suppliers and showcasing the Taste Paradise logo alongside any dish that is at least two-thirds local produce.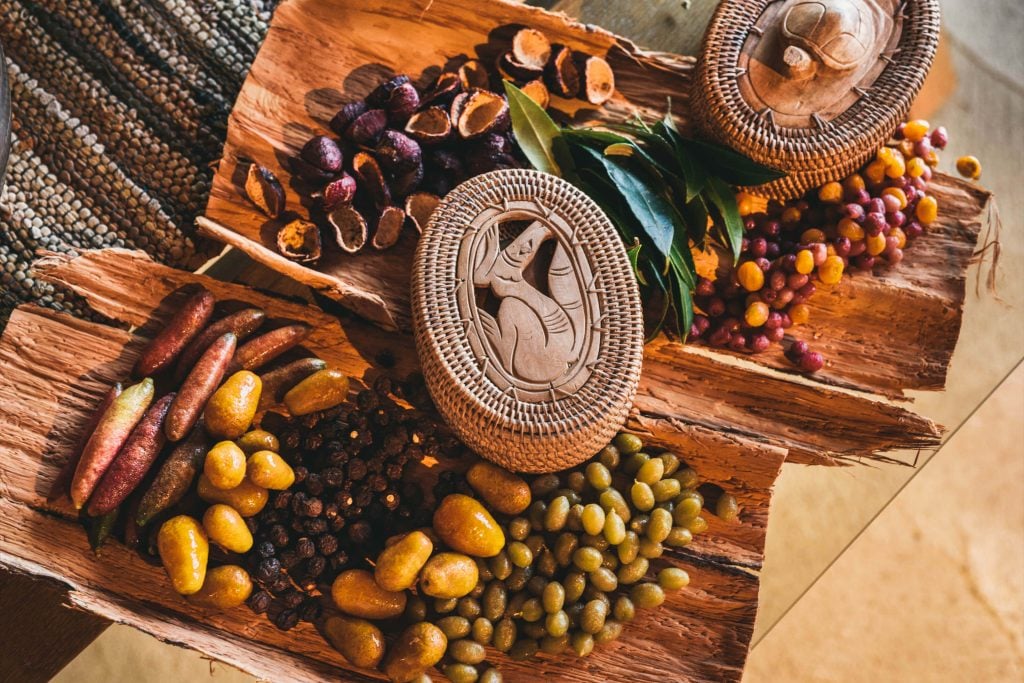 Craig spoke about a movement in San Francisco where people are opting only to buy food that's sourced from within 100 miles, a term affectionately coined "Locavores", and while Craig casts his net a bit further, it's something that resonates with him.
It's not just about winning over customers, it's support for the local economy and the environment.
That support extends to local growers such as Broken Nose Vanilla, a prime example of innovative farming. Preferring a hot and humid environment, Tropical North Queensland provides the ideal conditions for growing vanilla. Unfortunately, with the climate comes cyclones. In response to this, owners Fiona George and Matt Allen developed a patented picket system that allows the plants to grow without needing a typical host plant. These pickets can then be collapsed to minimise cyclone damage. Given that vanilla is hand pollinated (up to 4000 plants in a day at Broken Nose), the system can save a lot of time and effort. While effort is not a term that Fiona and Matt shy from, they'd prefer to focus their energies on their ever-growing business which now sees numerous farms across the region cultivating vanilla under a buy-back agreement as the demand for vanilla surges across the world.
When it comes to seafood, the Pantacchini family have a long history in the region, opening around the same time that Craig Squire began his Cairns endeavours. Within a couple of years, they supplied over 200 businesses including interstate and internationally. Now flying under the flag of Preston Fresh Seafood, they supply many of the restaurants and hotels from Cairns to Port Douglas, preparing it all locally – they even have dedicated rooms for filleting fish and another for cracking oysters.
Their repertoire extends further than your usual seafood, specialising in smoked product and dedicating a full month to create their ocean trout pancetta; that level of commitment epitomises why many restaurants like Ochre trust them for high-quality product. Fear not though; they also cater to the public so whether you're after a mud crab from Cooktown, wild-caught barramundi from Mossman, redclaw crayfish from the Atherton Tablelands or like Craig, eucalyptus smoked ocean trout, you can buy directly from their Smithfield based shop.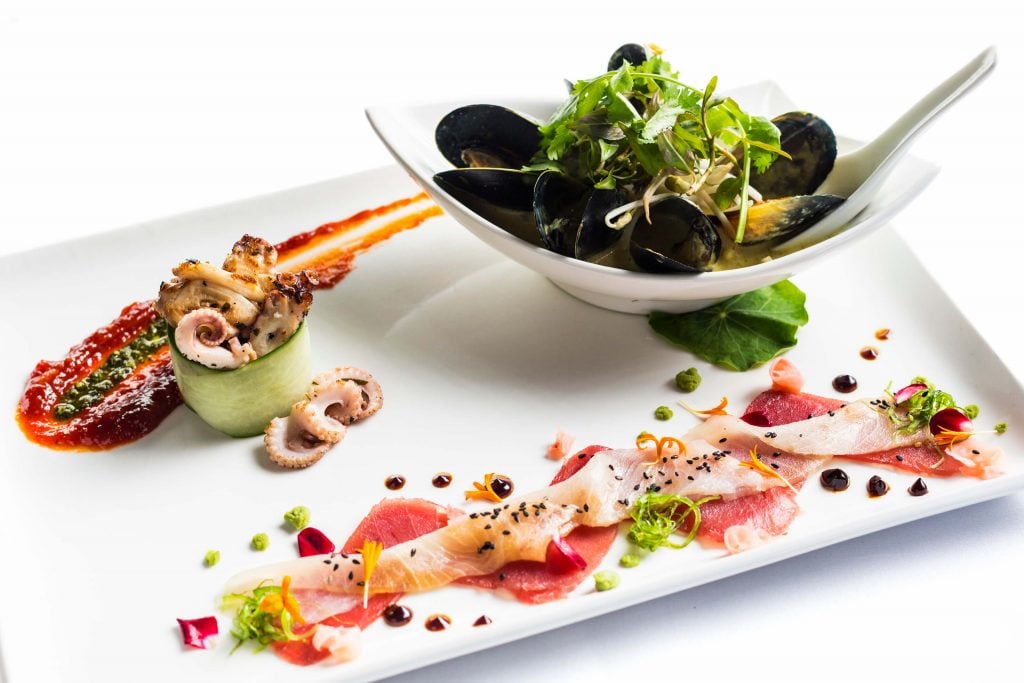 A trip through Rusty's Markets might see you bump into Craig searching for inspiration and stocking up on fresh fruit, vegetables and herbs for his next plated masterpiece. Craig attributes the shutdown of the tobacco industry and the deregulation of the farming industry to the blossoming of niche produce across the region, and Rusty's is an excellent showcase of this. Thanks to the irrigation system from Tinaroo Dam established for the tobacco, dry areas on the Atherton Tablelands are able to grow diverse produce such as native fruit, mangoes, avocados and coffee; there's even a farm outside of Mareeba experimenting in cultivating olives and another selling zucchini flowers. With more and more farmers thinking outside the box to differentiate themselves, Tropical North Queensland has burgeoned into a foodie's delight.