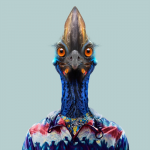 Make beautiful memories with a stay at this chic, laidback village just north of Cairns. Here's 10 reasons why kids and grown-ups love Palm Cove.
Palm Cove Jetty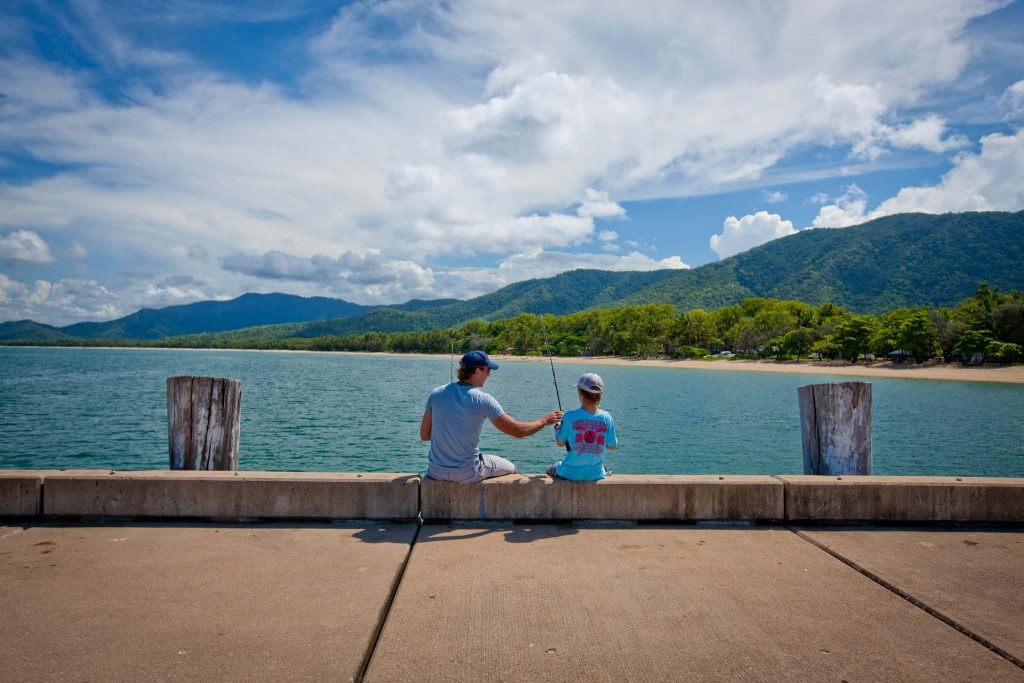 Built as a departure platform for Great Barrier Reef cruises in 1986, Palm Cove Jetty became a popular fishing spot after strong swells made the site unsuitable. Bordered by rocky headlands, the jetty juts out around 40m into the sea between Ellis Beach and Clifton Beach. It is a great place to catch Spanish and school mackerel, or even a barramundi if you're lucky. The kids, meanwhile, will love hooking whiting, stripeys, grunter and flathead. Pop into Bransford's Tackle Shop at Clifton Beach for tips before you throw in a line.
Colourful shops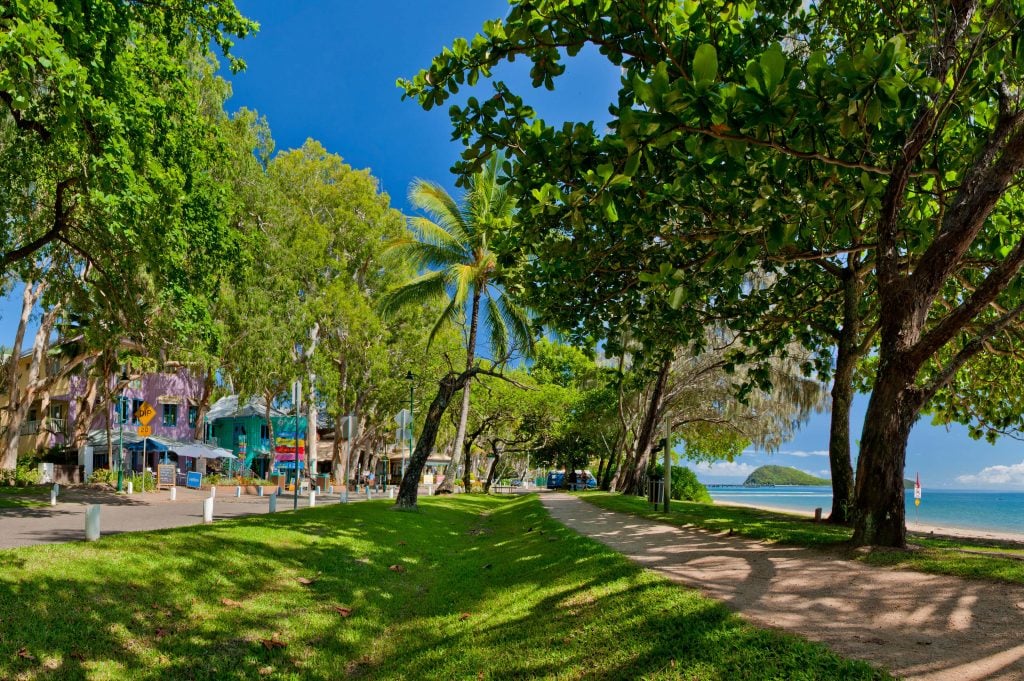 Soak up the holiday vibe as you wander the colourfully-painted boutiques, art galleries and swimwear shops at Palm Cove Village. Pick up gifts for loved ones and grab some new beachwear along the Williams Esplanade before indulging in a treatment at Vie Spa at Pullman Palm Cove Sea Temple.
Hartley's Crocodile Adventures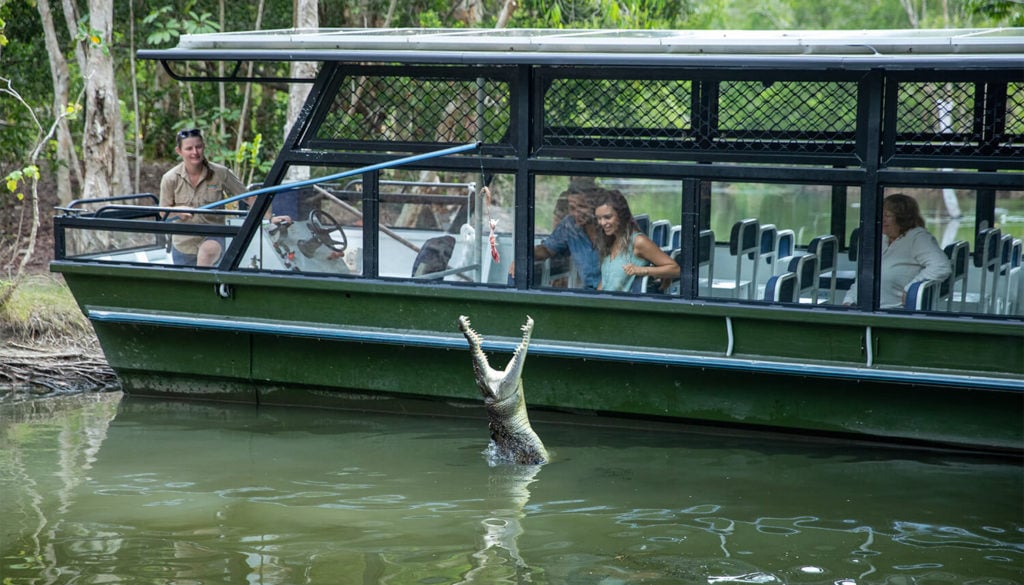 See crocodiles up to 5m long shoot high out of the water to eat chickens being dangled in front of them during a lagoon cruise at Hartley's Crocodile Adventures. Then stroll the timber boardwalks and pathways to see lizards, cassowaries, snakes and koalas, and learn more about them during presentations and feeding times. The attraction, a 15-minute drive north of Palm Cove at Wangetti, is fun and educational, with the regular wildlife presentations including cassowary feeding, a snake show, and the Crocodile Attack Show, during which a keeper gets into the enclosure with a crocodile. Lilies Bistro, which overlooks the lagoon (and its croc inhabitants), is a lovely spot for lunch and you can buy souvenirs at Paperbark Gift Shop and learn about the evolution of Australia's wildlife at Gondwana Gateway.
Beach fun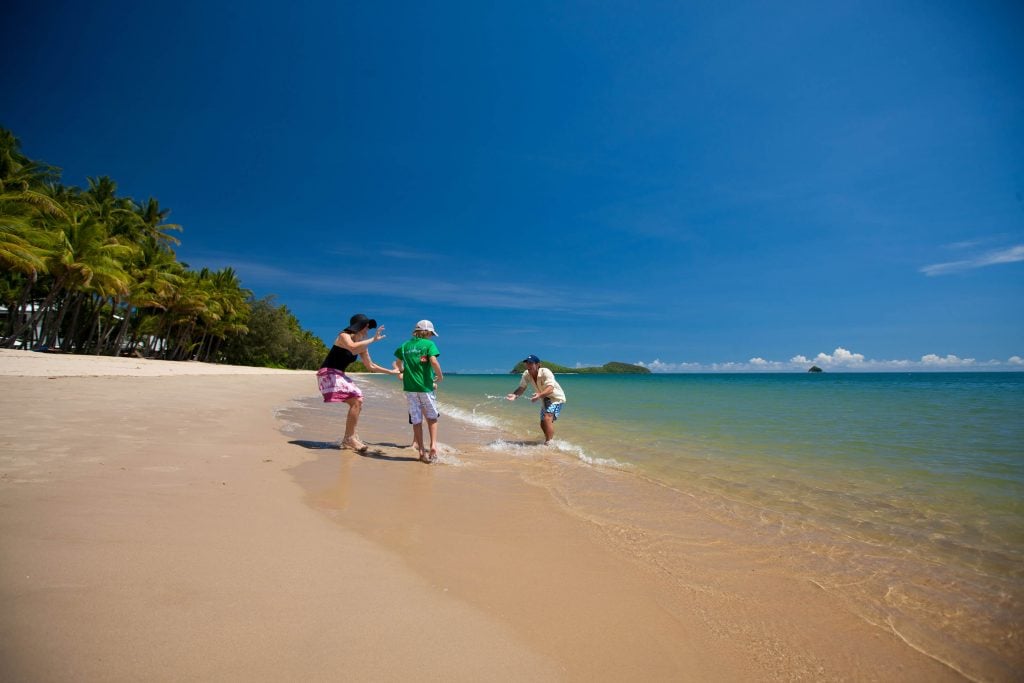 Spend a day hanging out at Palm Cove beach enjoying simple pleasures such as building sandcastles, swimming in the warm tropical water and playing beach cricket. Patrolled by lifeguards, the beach has small waves and is safe for swimming — just stick to the net enclosures, particularly during stinger season (November to May). Williams Esplanade, parallel to the beach, provides ample parking and there are plenty of palm trees to provide shade and grassy areas to enjoy a picnic lunch.
Watersports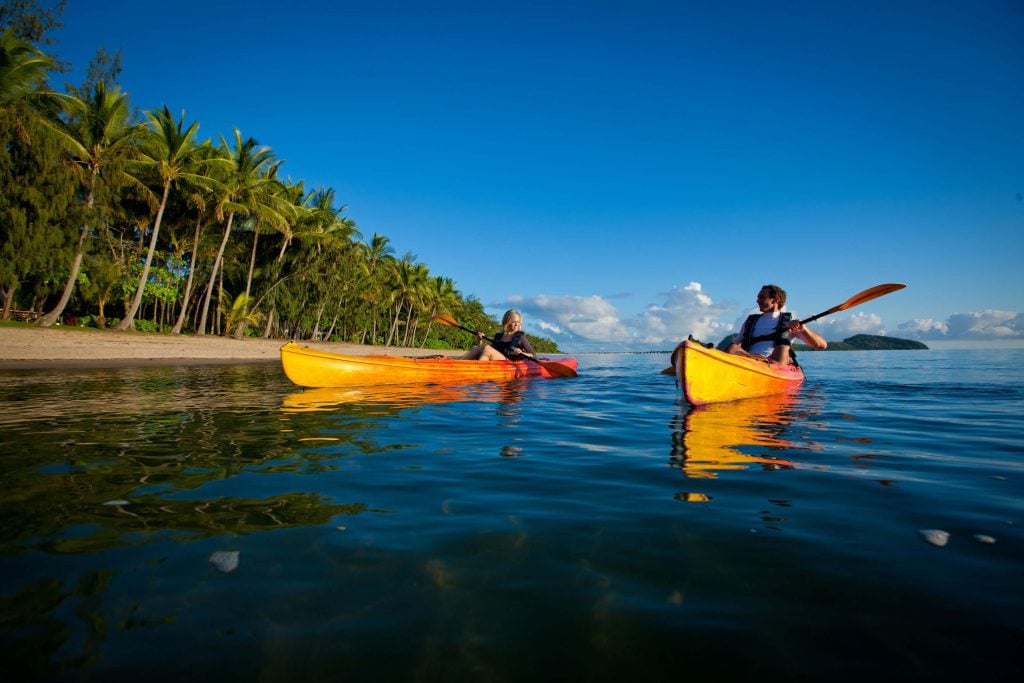 Holidays are the perfect time to try new things – and Palm Cove provides great conditions for kids to learn to kayak, snorkel or have a go at stand-up paddle boarding. Palm Cove Watersports, conveniently located in Williams Esplanade, offers a variety of tours. Early risers will love the sunrise tour, while the half-day snorkelling and kayaking adventure to Double Island provides a great opportunity to look for blue spotted lagoon rays, turtles and dolphins and peek at the exclusive Double Island Resort, where Hollywood stars including Jennifer Aniston and Keanu Reeves have stayed in the past.
Chill at Portofino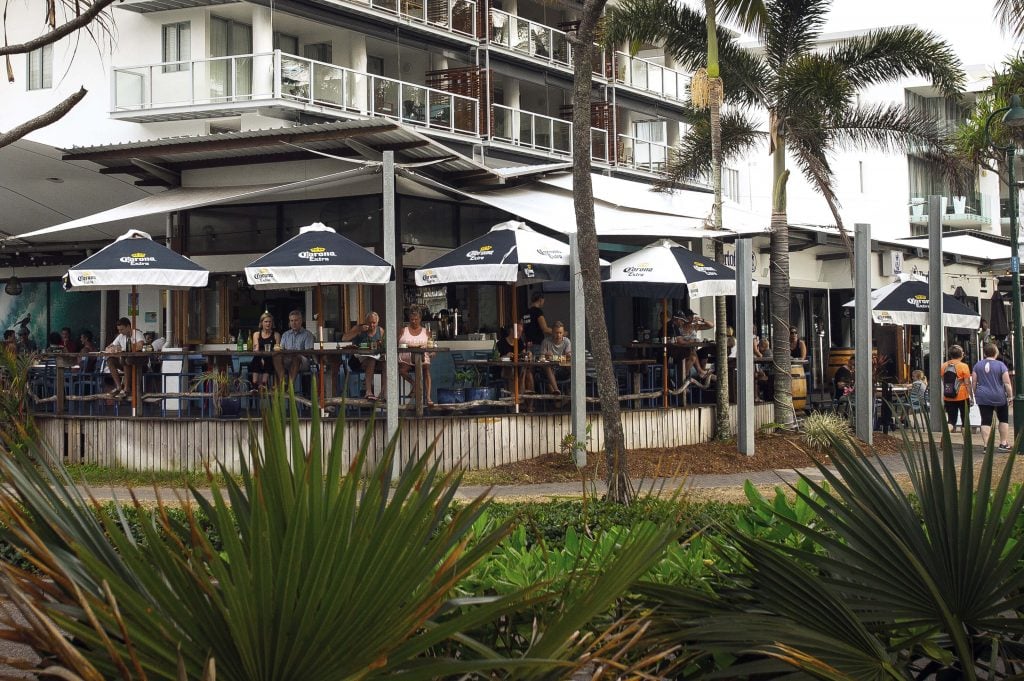 For a laidback family meal, look no further than Chill at Portofino in Williams Esplanade. As the name suggests, the relaxed eatery is loved for its friendly staff and live music. It serves an all-day breakfast ranging from freshly baked banana bread and traditional bacon and eggs to a waffle with honey nut crumble, strawberries, frozen mango yoghurt and maple syrup raspberry coulis. At lunch, wash down oysters and fish tacos with tropical fruit smoothies, old-school milkshakes and cocktails. There's also a dedicated kid's menu that includes fish and chips, a cheeseburger and fries and a ham and cheese toastie.
Palm Cove playground
No matter how many natural activities there are on offer, children still love a good playground, and the one at Palm Cove will not disappoint.
The beachfront playground has swings, slides and climbing equipment. There are picnic tables and chairs nearby for mum and dad to keep an eye on their charges in comfort, as well as water fountains and public toilets.
The Beach Shack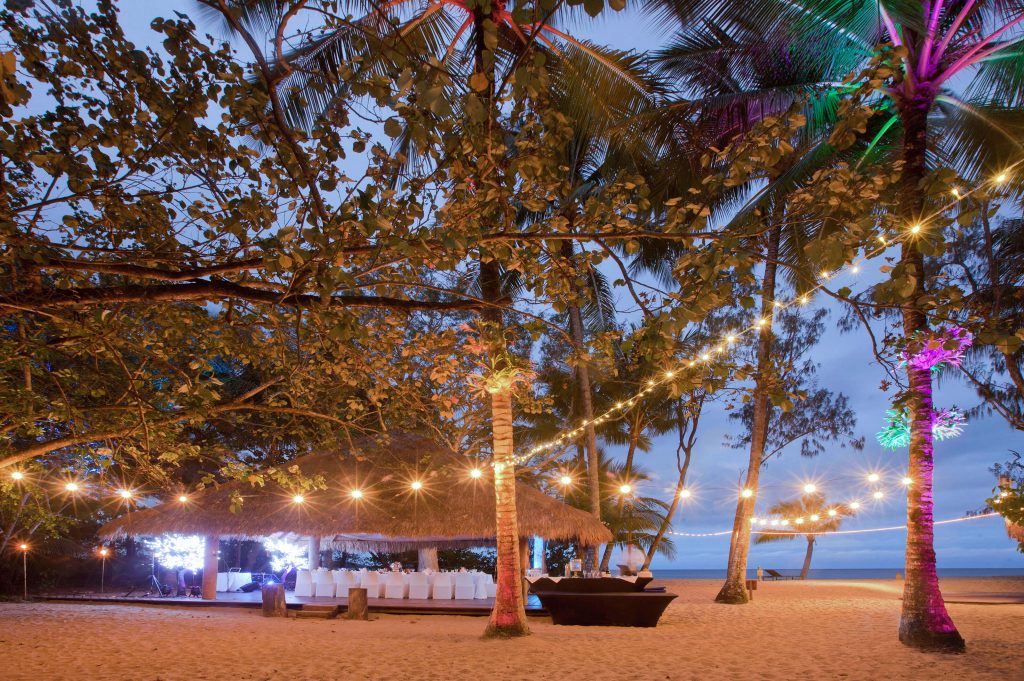 There's no better place to watch night fall as you munch on a wood fired pizza with the sand between your toes than The Beach Shack at Kewarra Beach Resort. Eight minutes' drive south of Palm Cove, the casual restaurant has live music from 6pm on Friday nights and on Sunday afternoons. Popular with locals and tourists alike, it gets pretty busy on Fridays, so it's best to book a table in advance and get there early.
Alamanda Palm Cove by Lancemore Spa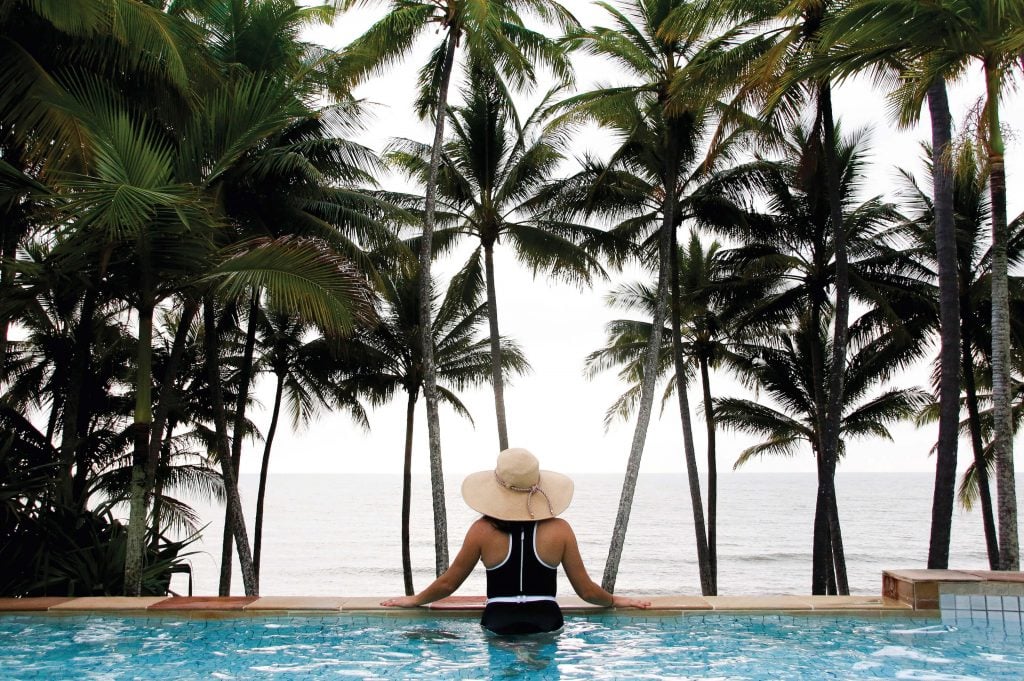 After a day at the beach, head to Alamanda Palm Cove by Lancemore for a massage, facial or body wrap. The spa offers plenty of treatments to help rejuvenate sun-scorched skin for guests aged 16 and over. Body wraps include the mango enzyme and creamy coconut, which evens out the skin tone and reduces signs of ageing. Or choose a hot stone massage to relax muscles and enhance relaxation.