Two days in Palm Cove
Time

48 hours

Distance

27 kms (one way)

How

(Hire or BYO)

Close to

Cairns
48 hours is not nearly long enough to chill out to the laid-back rhythm that Palm Cove sways to. But in case you're short of time, here's how to make the most of this dreamy beachside village 30 minutes north of Cairns.
7am - Breakfast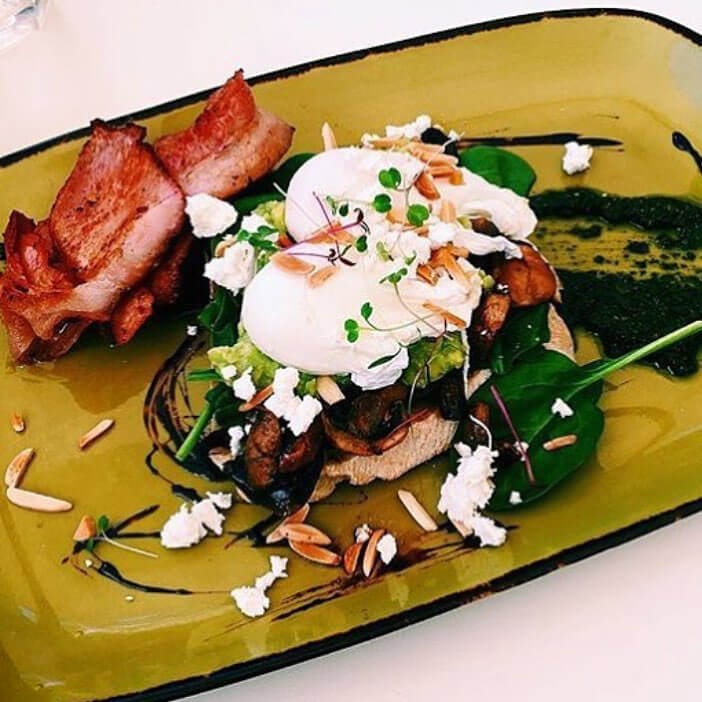 You've got a busy weekend ahead so the first thing you'll need to do is fuel up. Any excuse will do for a decadent leisurely breakfast. Chill at Portofino does a fine breakfast (actually they do pretty much everything perfect) so linger over a little bit of smashed avo and poached eggs with a sea view. Or opt for the sexy banana bread, which comes with mango mascarpone and fresh fruit.
9am - Kayaking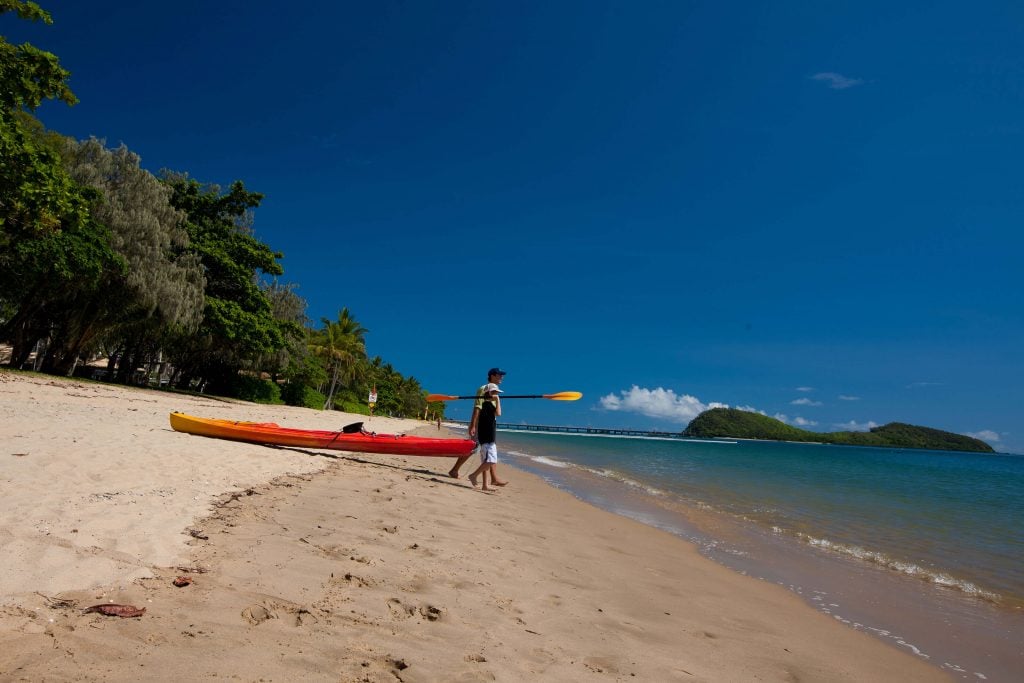 With a belly full of sustenance it's time to expend some of your pent-up energy. Hire kayaks from the northern end of the beach from Palm Cove Watersports and head to Double Island, an island about 500 metres off the beach. Take a slow circuitous route over the shallow reef to spot turtles foraging amongst the reef. You may just see them popping their heads up to say hi!
11am - Pool time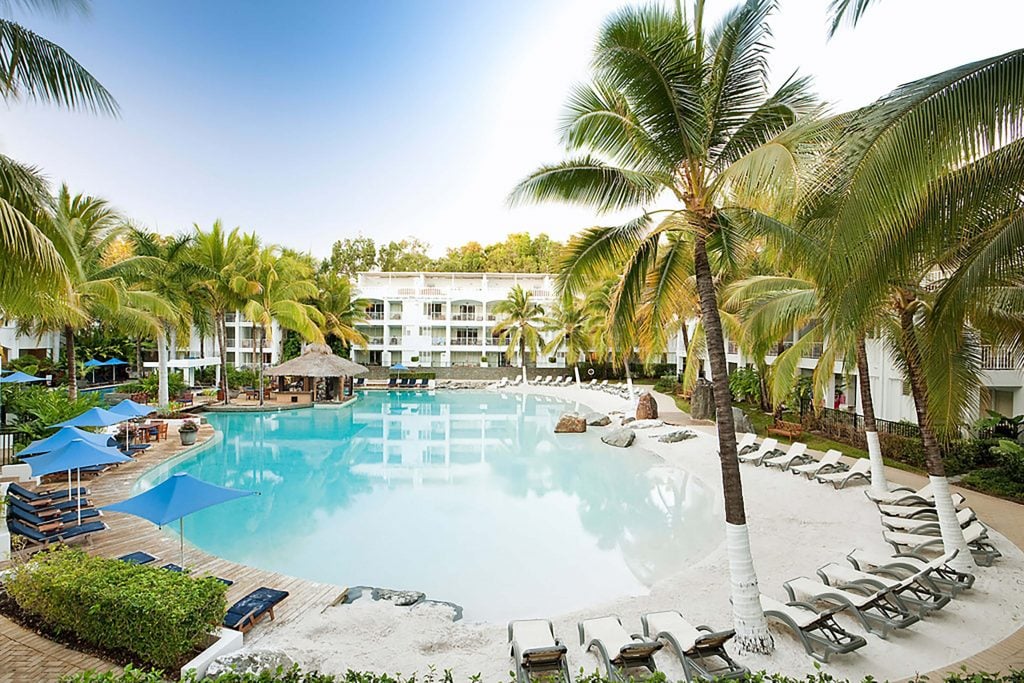 Retire to a shady sun lounge beside the lagoon pool at Peppers Beach Club & Spa. Oozing beachside chic thanks to pastel colours and lush tropical gardens, Peppers is uber cool. Plantation shutters that screen wide open terraces, ancient melaleuca trees that filter the tropical sun and an adults-only lagoon pool make Peppers a romantic hideaway made for loving. But more of that later. Chill out at the poolside and relax with a cocktail – the the long tall mojito packed full of refreshing mint leaves is tempting.
1pm - Lunch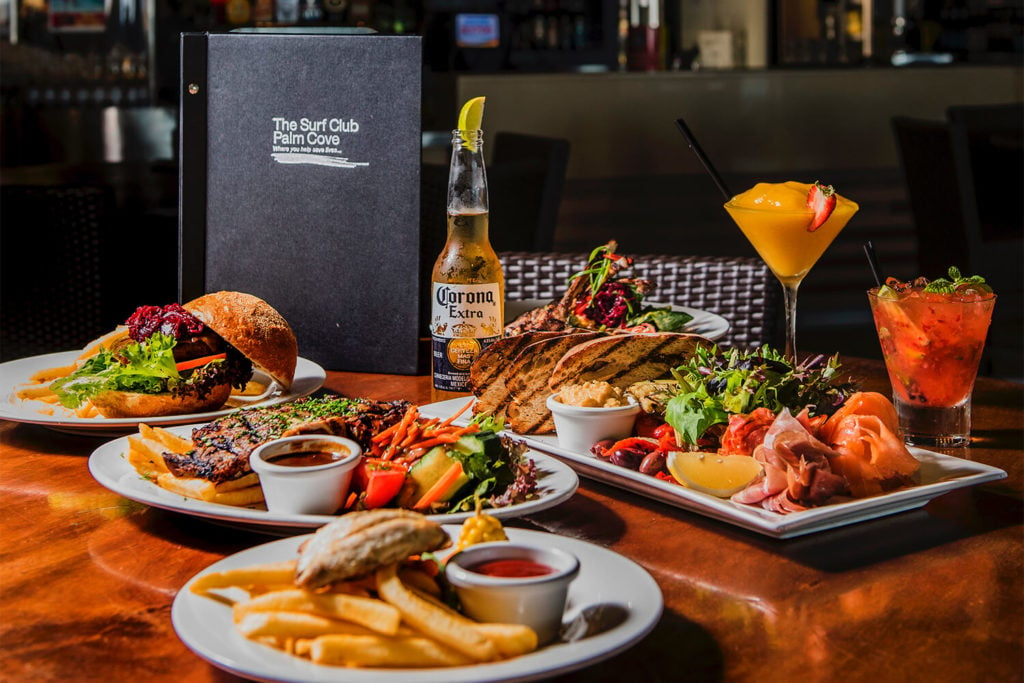 Gosh is it time to eat again?! Surf Club Palm Cove is the restaurant of choice for a hearty lunch. Take advantage of their daily lunch specials with a range of meals including spaghetti bolognese and fish & chips, all for just $14. You definitely won't go hungry after stopping in here.
4pm - Beach stroll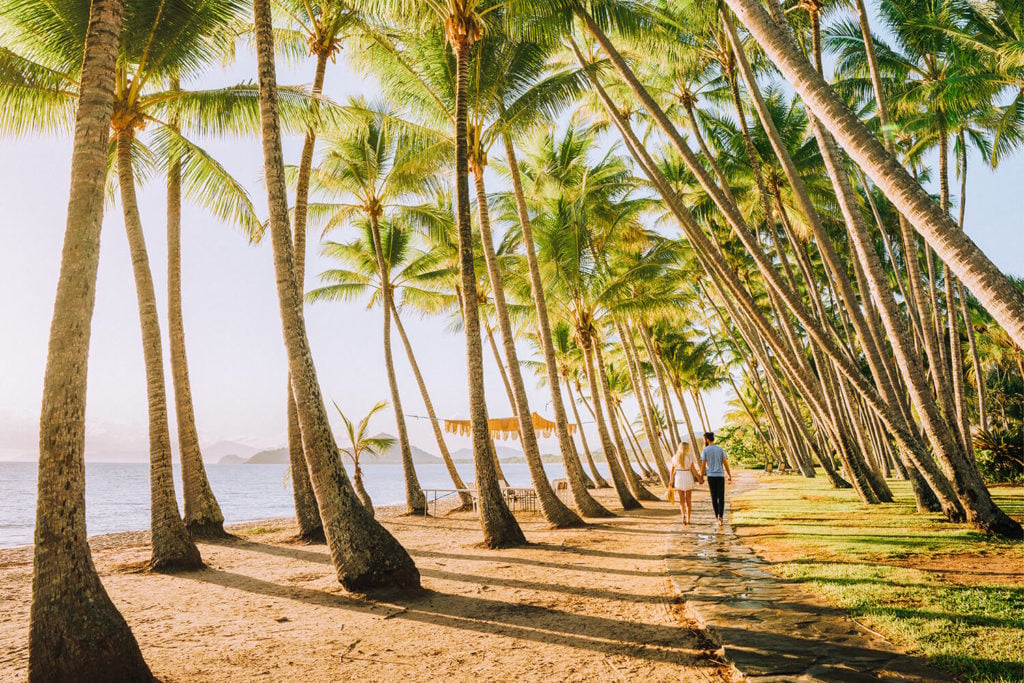 Wander along the path that dips and dives around the coconut palms and it will be pretty obvious how this place got its name. Walk off the food coma and count the palm trees lining Palm Cove's Esplanade. But with an abundance of music and a sandwich board advertising Happy Hour cocktails, you may just get distracted and give up at 37. Palm trees, not cocktails.
7pm - Dinner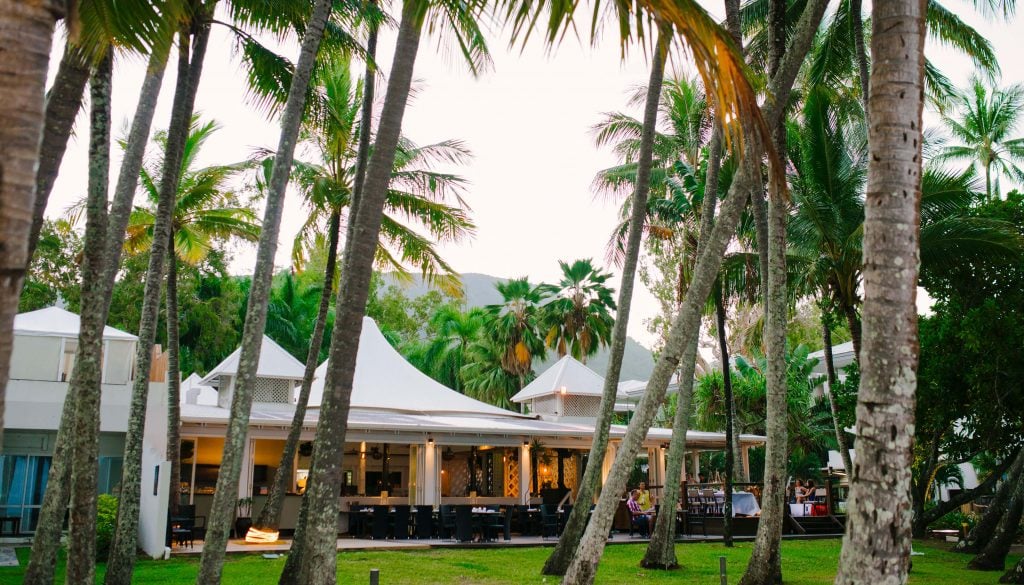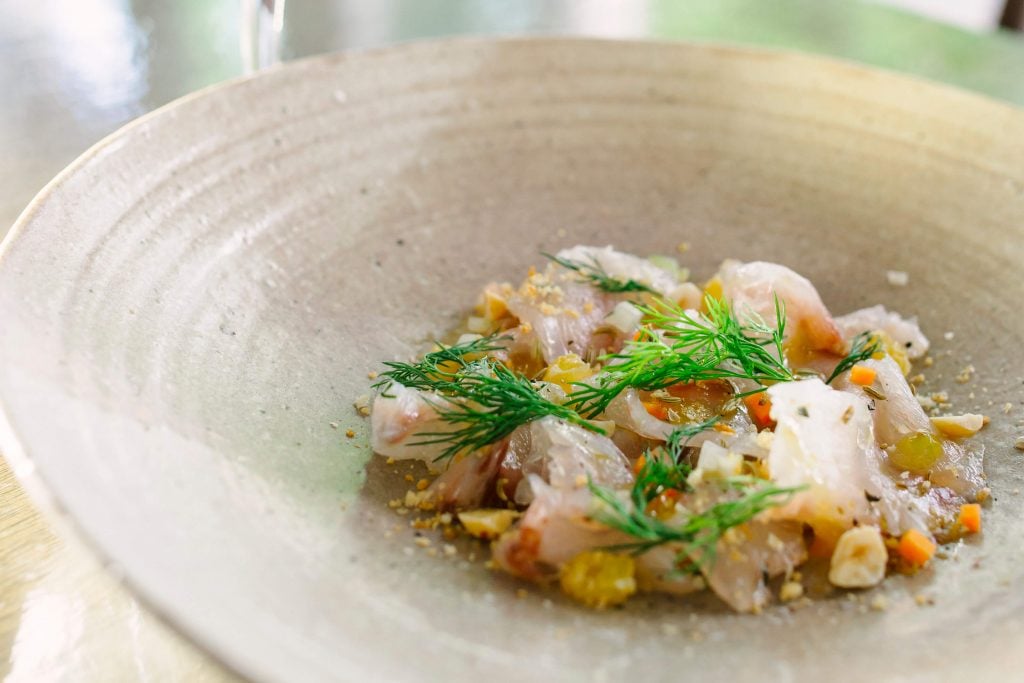 Nu Nu's is arguably the best restaurant in Palm Cove. It's definitely the only one that has absolute beach frontage so plan ahead and make a reservation. Nu Nu's makes regular red carpet appearances on 'best of' lists so comes with high expectations. Chef Nick Holloway unleashes his creativity with culinary delights such as wok fried North Queensland mudcrab and sugar cane smoked duck. After you've finished your main, relax with a drink and look out on the beach – the waves are lapping the shore and a moon rises on the watery horizon. It's a perfect evening.
10pm - Lay your head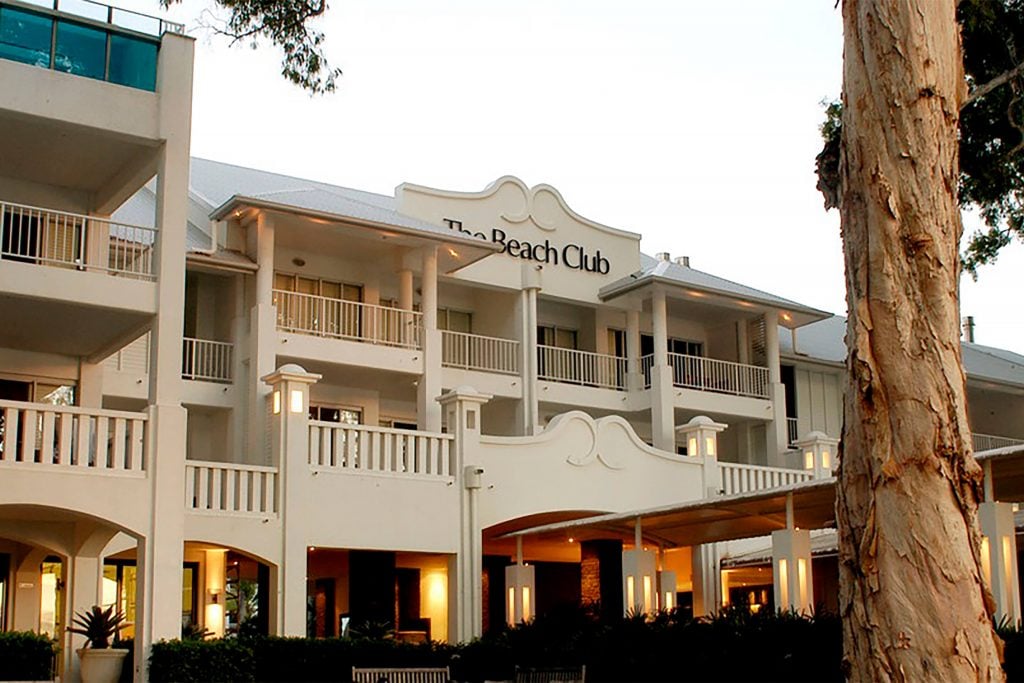 7am - Beachfront markets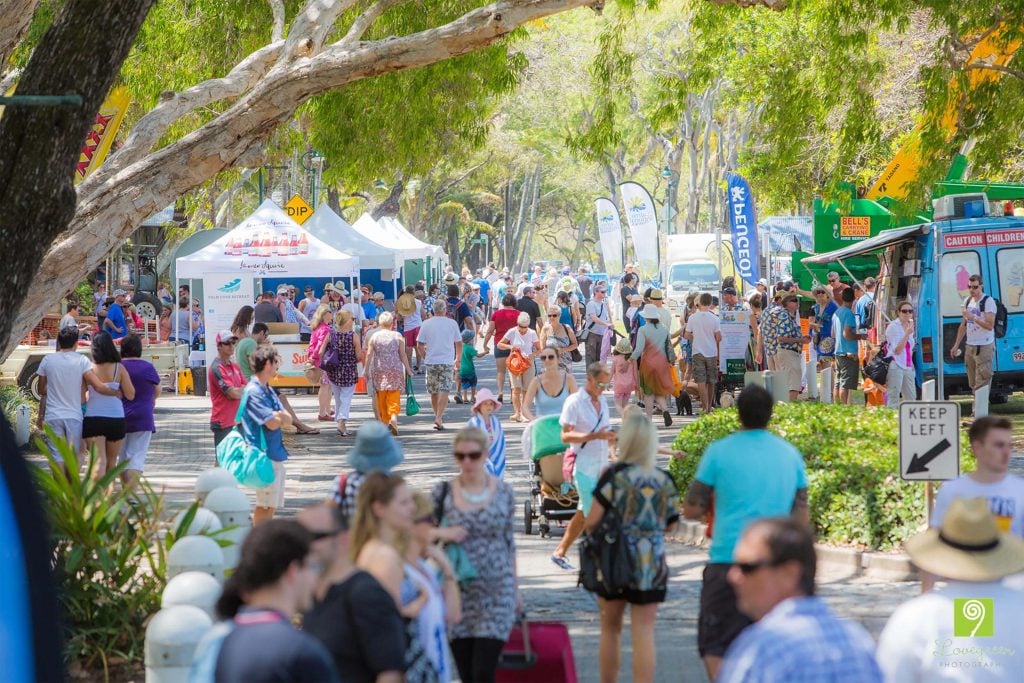 It's Market Day! Once a month during winter cars are banished and market stalls take over the beachfront. It's absolutely one of the best days to linger in Palm Cove. You can spend hours poking through the stalls picking up a trinket here, some handmade soap there. A freshly squeezed mango and lime juice is perfect to clear away the cobwebs from last nights over-indulgence. Chill out on the grass and people-watch. Swim in the ocean than walk along the beach – it's a soothing balm to shopping and eating. Then jump in for another swim. Swim, walk, eat, repeat.
1pm - BBQ lunch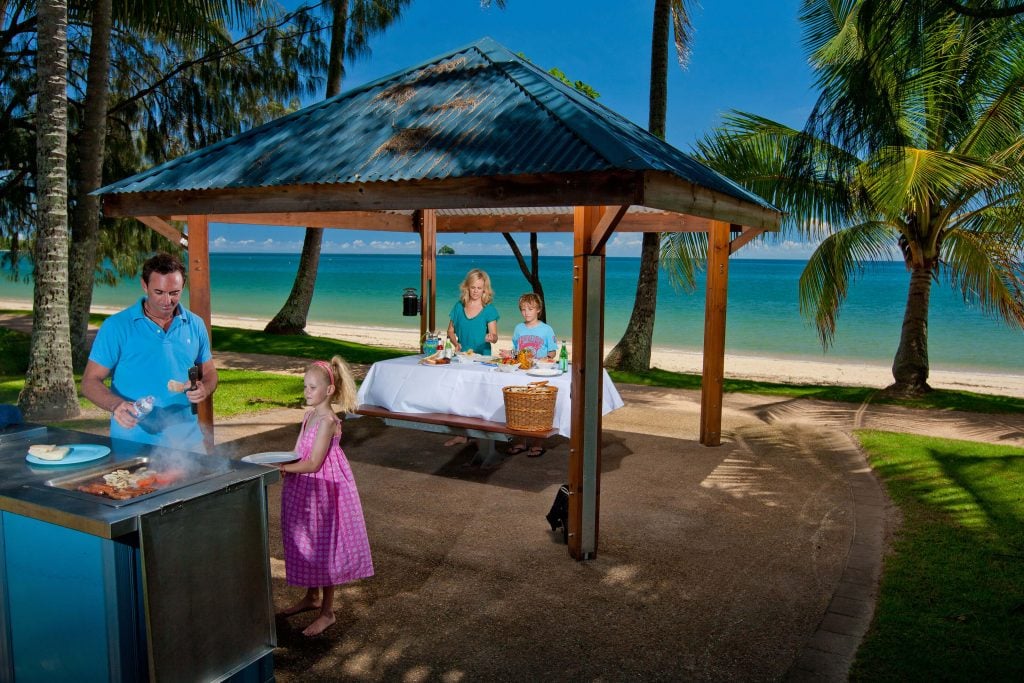 Feeling hungry again? Lunch time in Palm Cove is a good time to take it easy with a casual BBQ on the beachfront. Free BBQ's, picnic tables and a balmy setting create a relaxed vibe with plenty of others having the same idea. Still, it's no hardship to settle down on a picnic blanket with a bottle of chilled wine while you wait for a BBQ to become available.
3pm - Massage
6pm - Dinner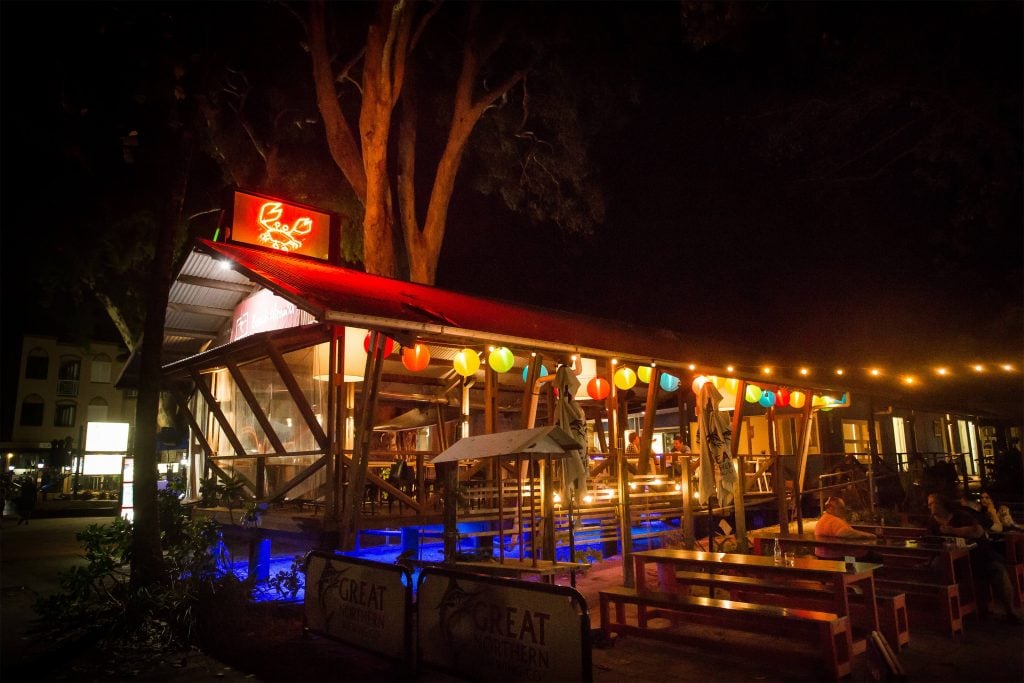 Beach Almond manages to meld Asian and seafood styles in a beguiling menu that makes decisions impossible.  With mouth-watering dishes including Bali black pepper butter prawns and tropical lobster with turmeric, coconut and mild chilli sauce, you'll be spoiled for choice.