It's that time of year again! School's out and kids all over the country are begging to get out and explore. From wildlife to waterslides and everything in between, this is your ultimate guide to the school holidays near Cairns.
Spend Easter in the studio at Cairns Art Gallery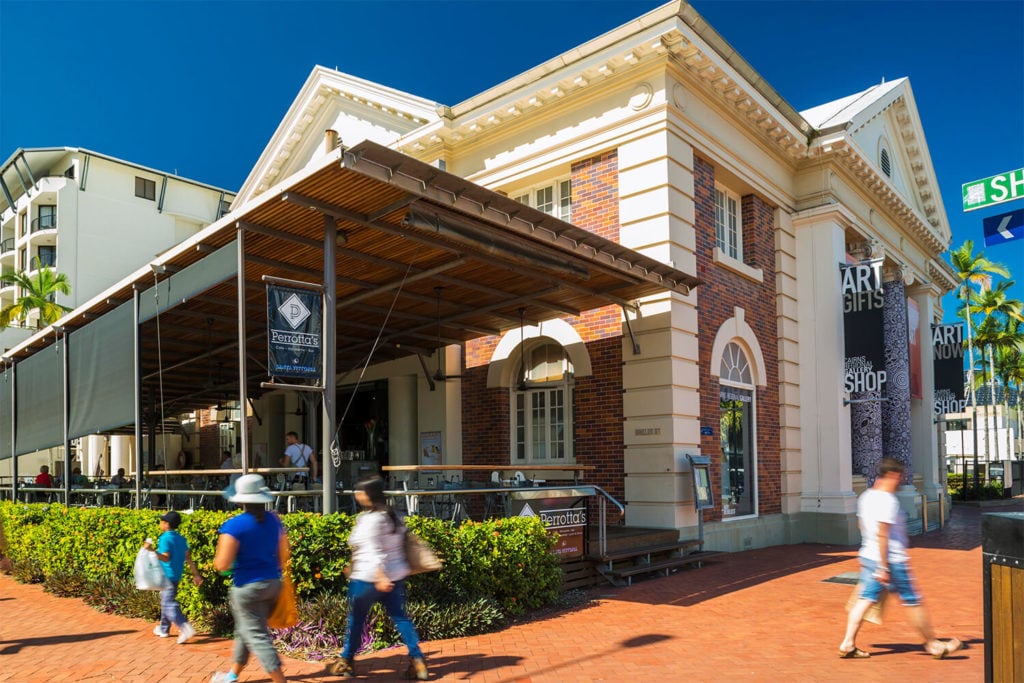 What better way to spend the holidays than getting creative at the Cairns Art Gallery. Every school holiday period the gallery offers a selection of specialised art workshops to inspire the little ones. Kids aged 4-14 are welcome to explore their artistic side with the help of experienced artists.
Head to local libraries for the Easter Holiday program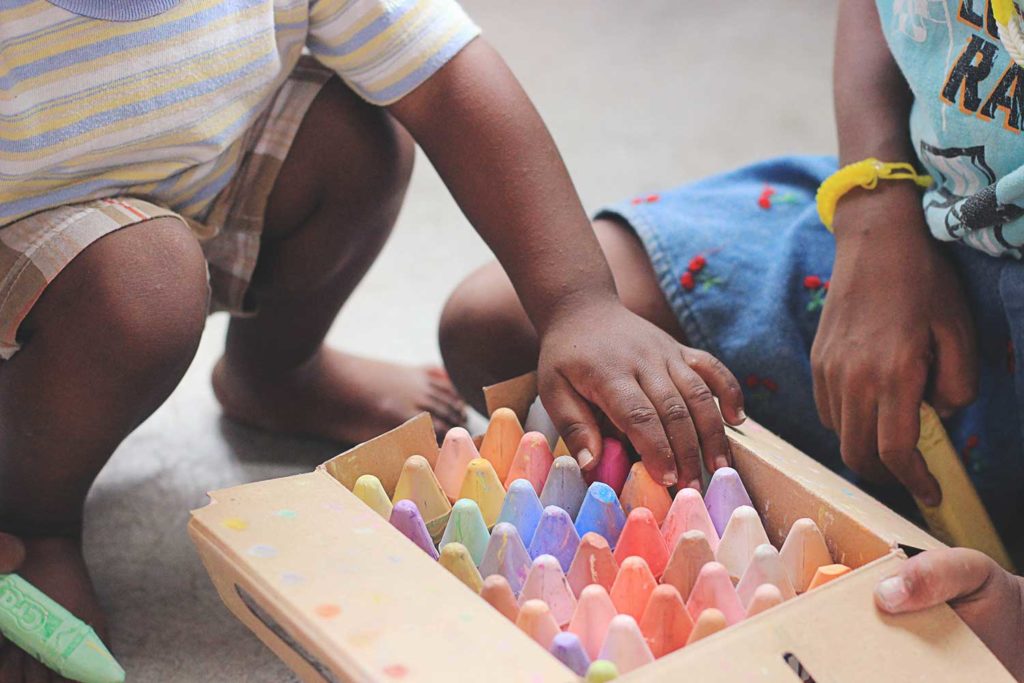 If the kids are looking for something a little different to do during the school holidays, look no further than your local library. The Cairns Libraries school holiday program offers a range of activities for kids of all ages and interests, from street dance workshops to cardboard construction classes.
Hunt down the best playgrounds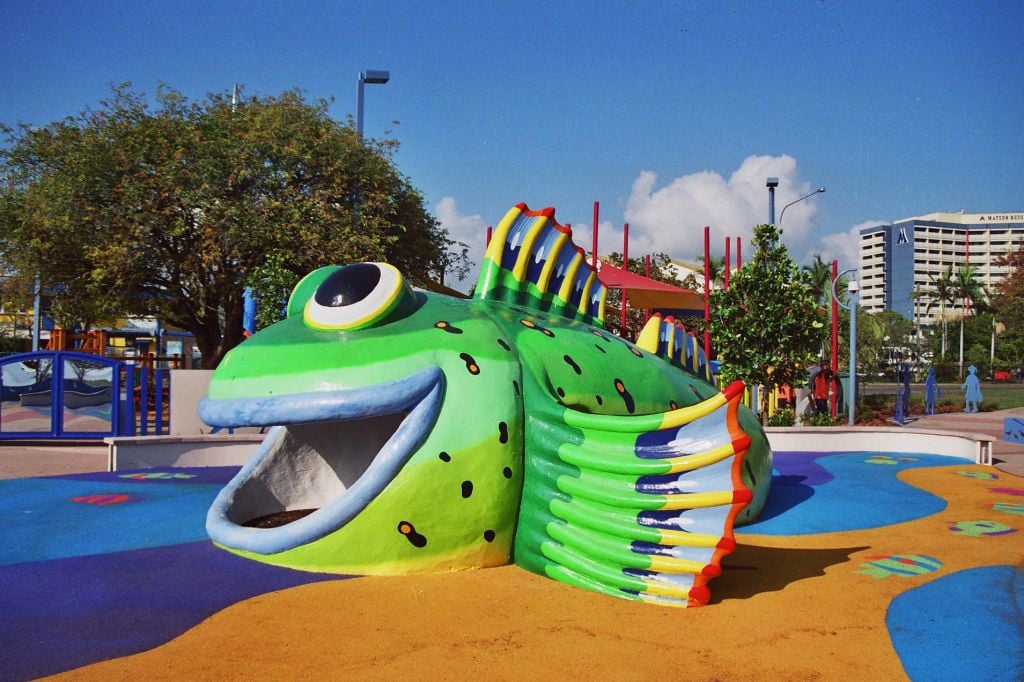 When it comes to playgrounds, Cairns has got you covered. Located right on the Esplanade, Muddy's playground is easily one of Cairns' most popular playgrounds for kids and parents alike (thanks to its brilliant cafe). But don't limit yourself to this brightly-coloured mudskipper, head towards the southern end of the Esplanade for the Fig Tree, an aptly named playground wrapped around a large fig tree. For something a little different, head to Centenary Lakes Nature Playground. Here you'll find climbing frames, sandpits, a water pump, turtles and more. 
Join the Rainforestation Pamagirri Mini Mob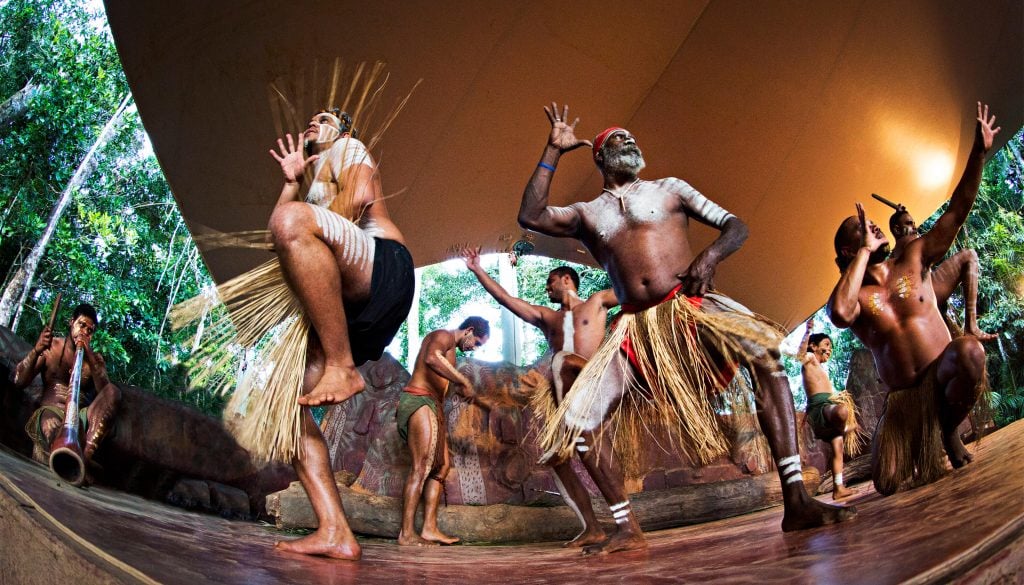 Get the kids together and join a Pamagirri Guide on the Mini Mob experience. Master the boomerang, discover the secrets of the didgeridoo and go on a Rainforest Walkabout to learn about traditional food, plants and tools. Top it all off with the Pamagirri Dance Show at 12pm then explore the rest of Rainforestation.
Dive into underwater adventures with Scuba Kids
Fulfil the dreams of all the water-babies out there with the Divers Den Scuba Kids program. After a quick training session on land, they'll be fitted with all the necessary scuba gear and head for the dive pool for a range of underwater activities. With photographers on site to capture the moment, this is an experience they'll never forget.
Explore the rainforest and visit a Spanish castle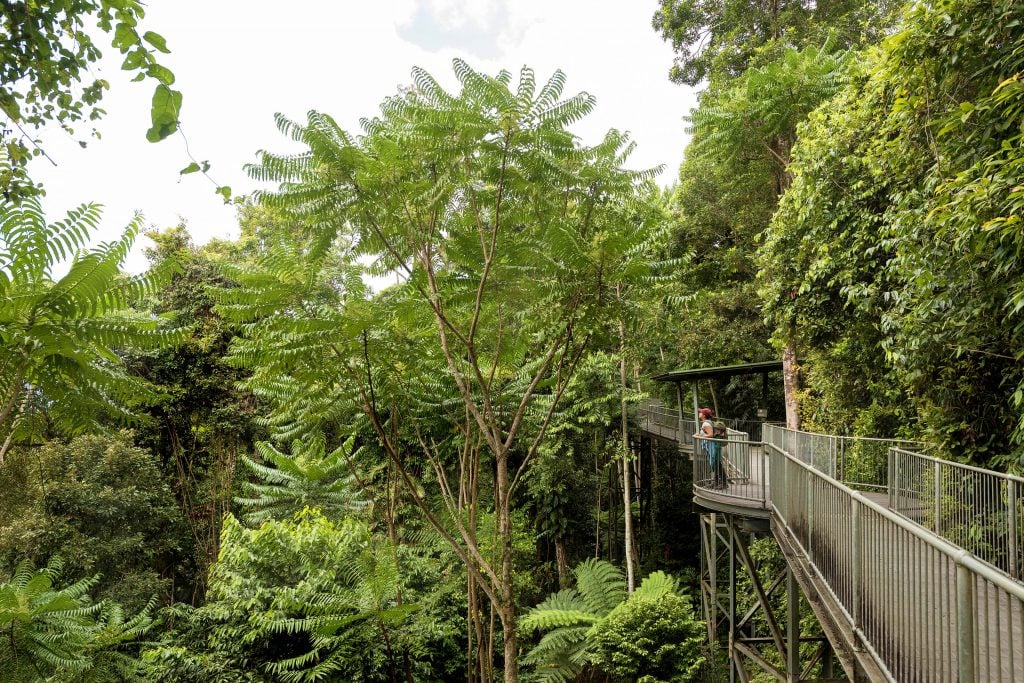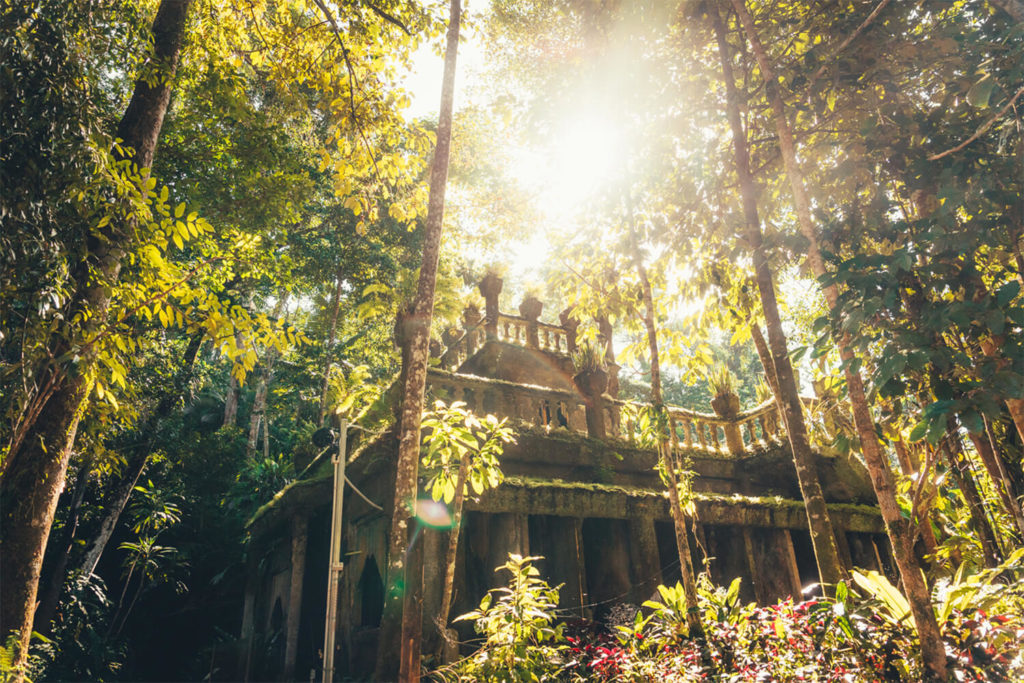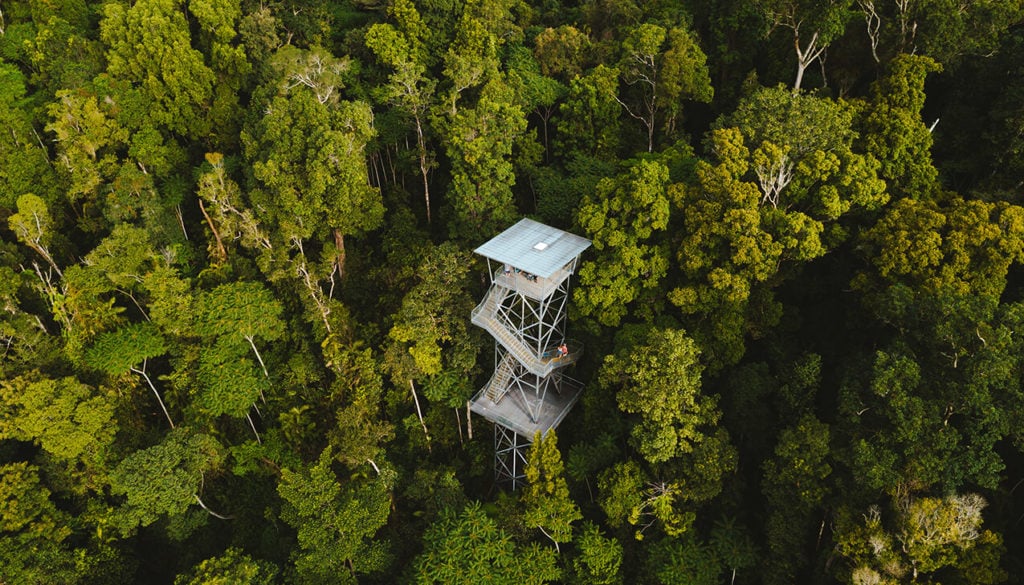 Head a little south of Cairns towards Mamu Tropical Skywalk and learn about the incredible World-Heritage listed rainforest from both above and below the canopy. Afterwards, take a short 30-minute drive to Paronella Park and discover Jose Paronella's incredible story, while the kids' imaginations run wild in their very own Disney castle.
Step back in time at Historic Village Herberton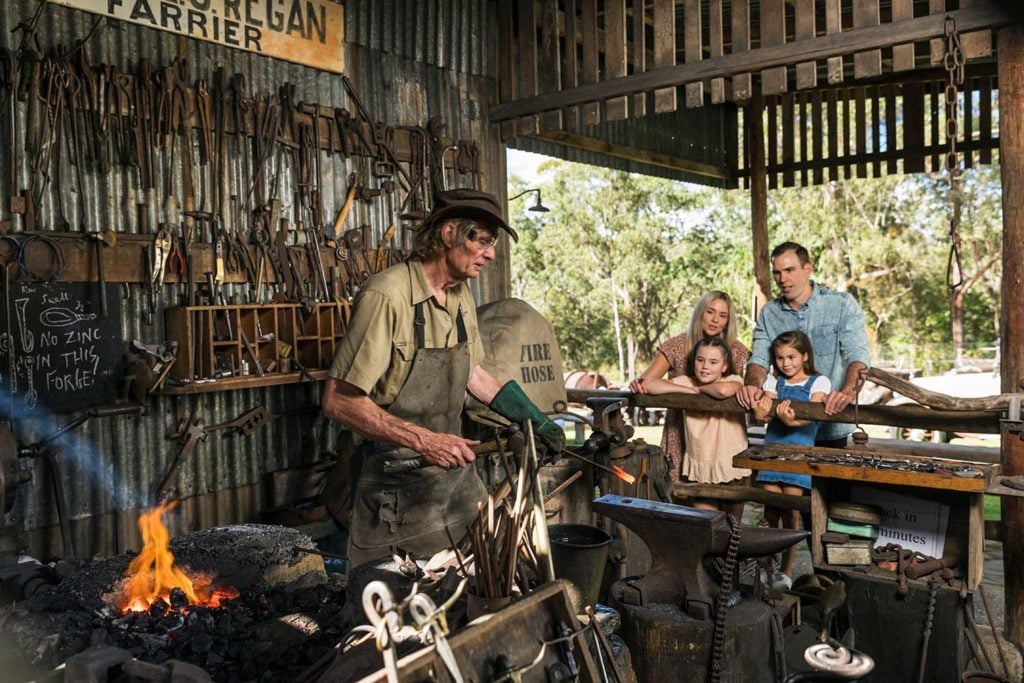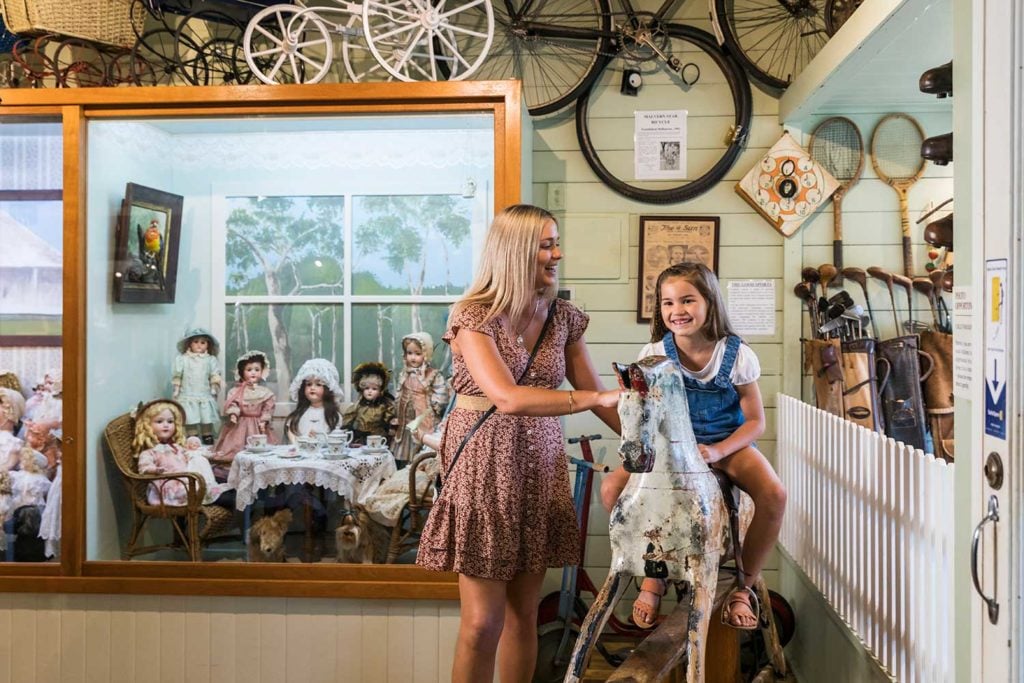 Be transported back in time at the Historic Village Herberton. Here you'll find more than 50 restored period buildings set up as a historical tin mining town – mine and all! Make your way around the town and explore thousands of genuine antiques, collectables, machinery and more, with working exhibits brought to life over the holidays and weekends.
Head out on a family-friendly reef cruise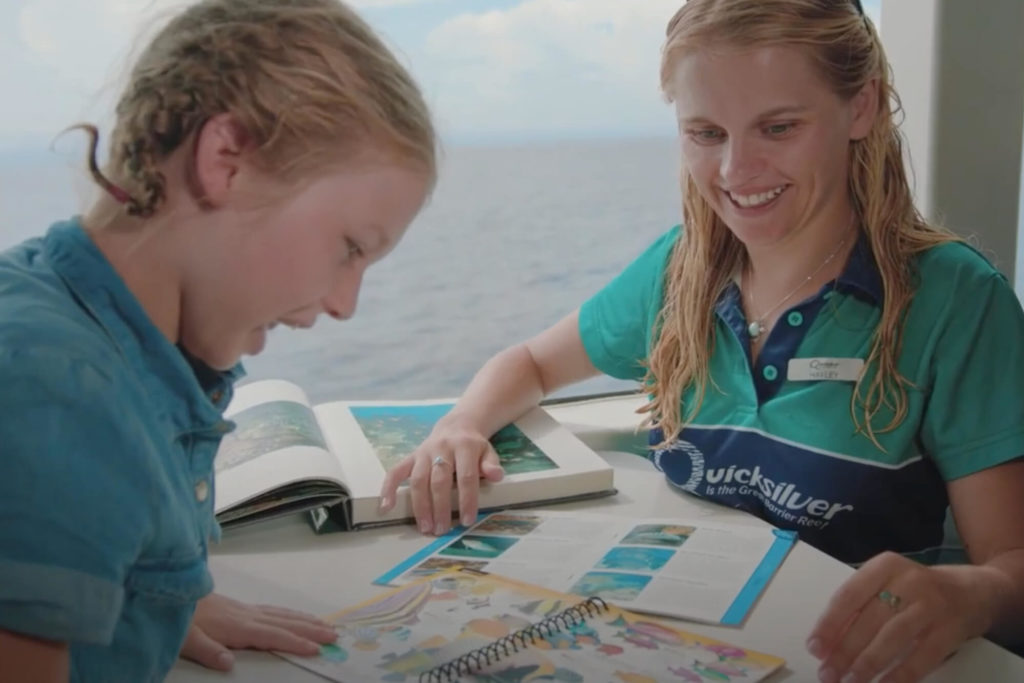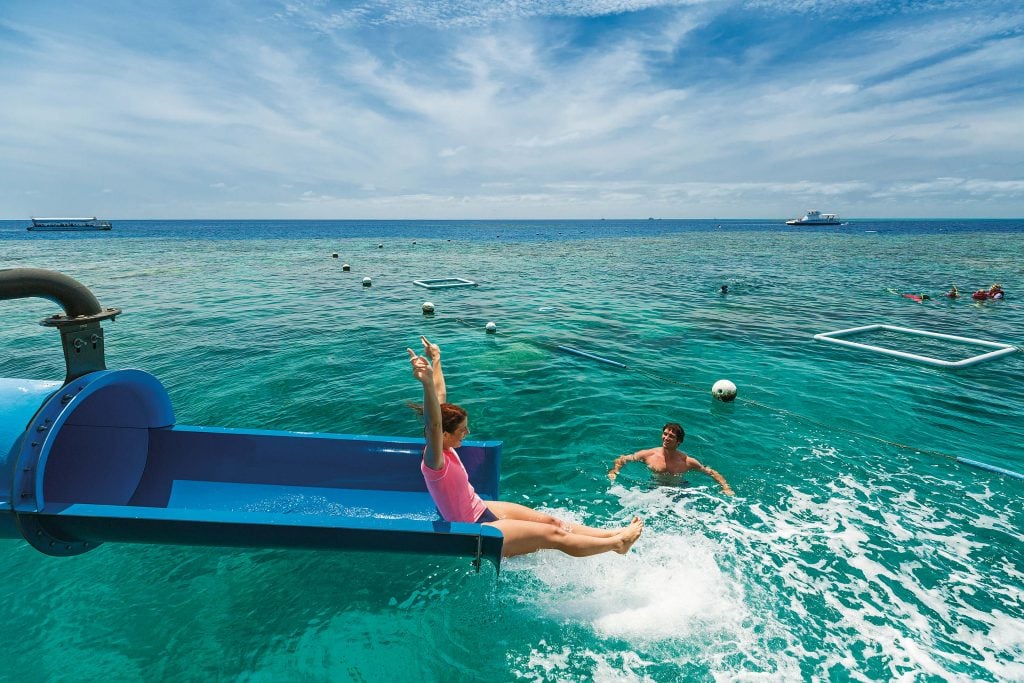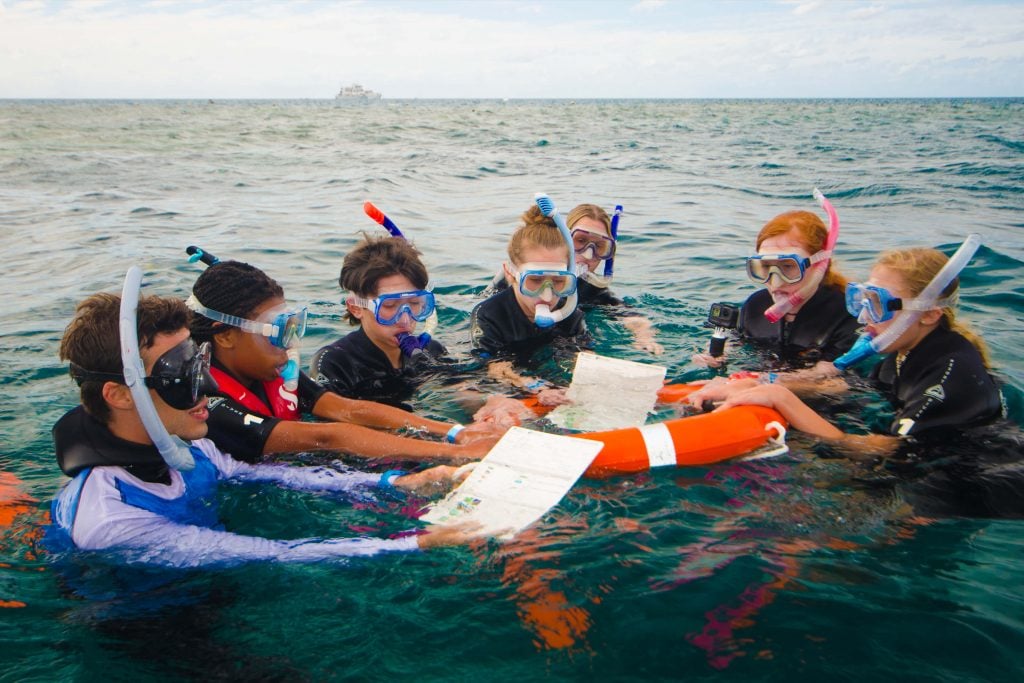 The Great Barrier Reef might be a complex ecosystem, but that doesn't mean it has to be complex for young minds. With specially designed displays and accessible products, Quicksilver Cruises is tailored to families. Learn from marine biologists in and out of the water, or see what it's like to be a marine biologist for yourself with Sunlover Reef Cruises, or on Fitzroy Island. If you weren't already convinced, with Sunlover you'll have access to the only waterslide on the Great Barrier Reef.
Hang with the fish at Cairns Aquarium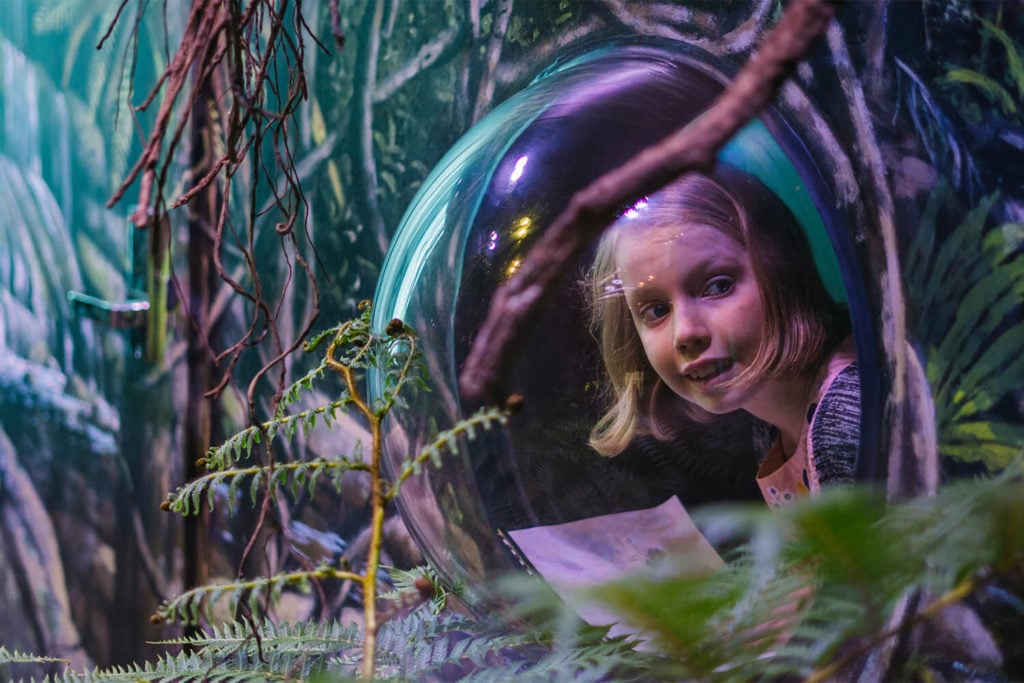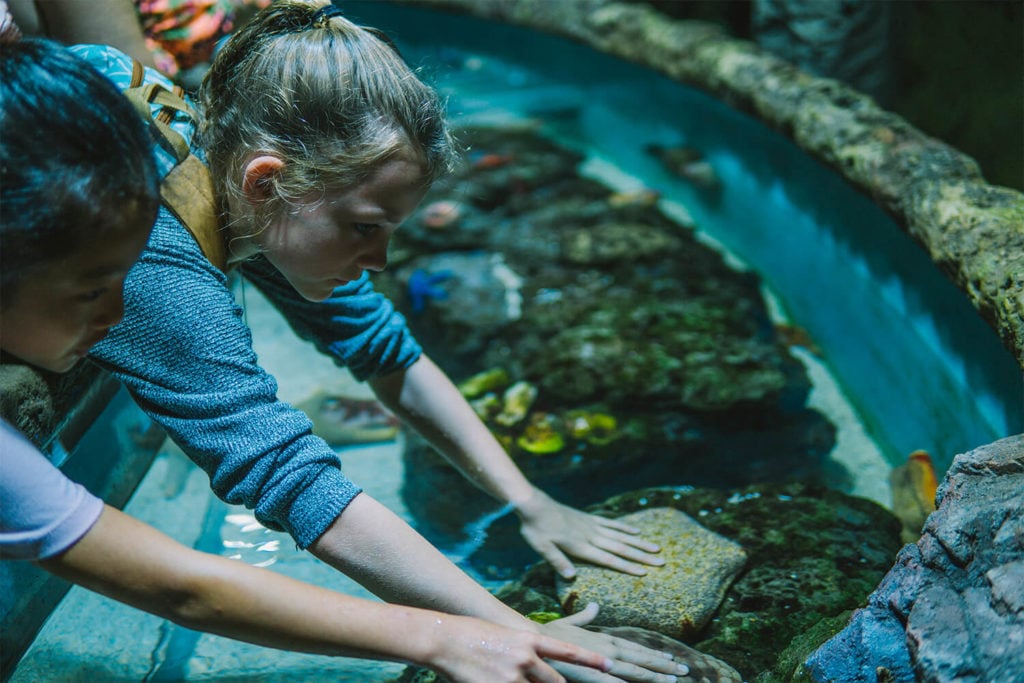 If your preference is to stay above the water, come and explore the Cairns Aquarium. Home to more than 15,000 aquatic creatures from both reef and rainforest, this is the only aquarium in the world solely dedicated to the habitats and ecosystems of Tropical North Queensland. Home to more than 16,000 marine and wildlife animals from across 71 habitats, there is plenty to see all while being in air-conditioned comfort. You'll come face to face with sharks, rays, snakes, coral fish and much more.
Cairns Museum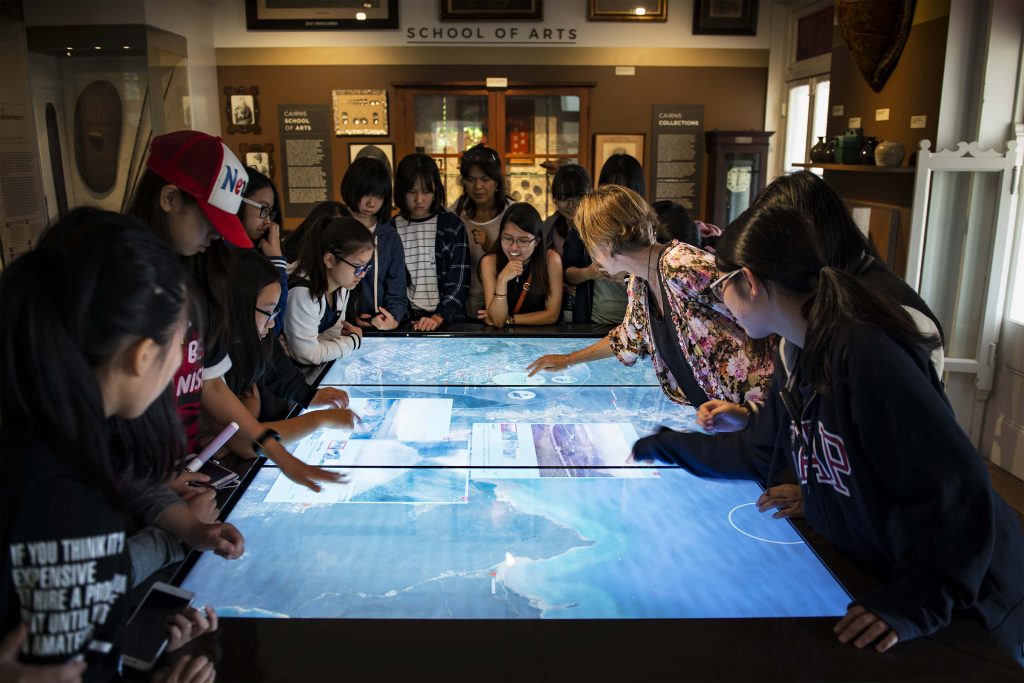 Take some time to discover Tropical North Queensland through its fascinating history at the Cairns Museum. Let the kids get artsy with museum's school holiday program, featuring a variety of workshops and activities to keep everyone entertained over the break.
Discover a cave of wonders in Atherton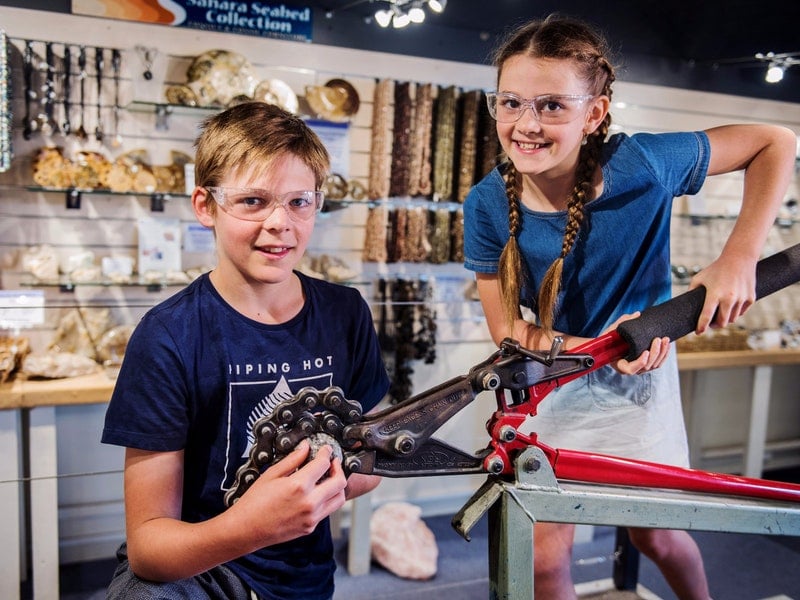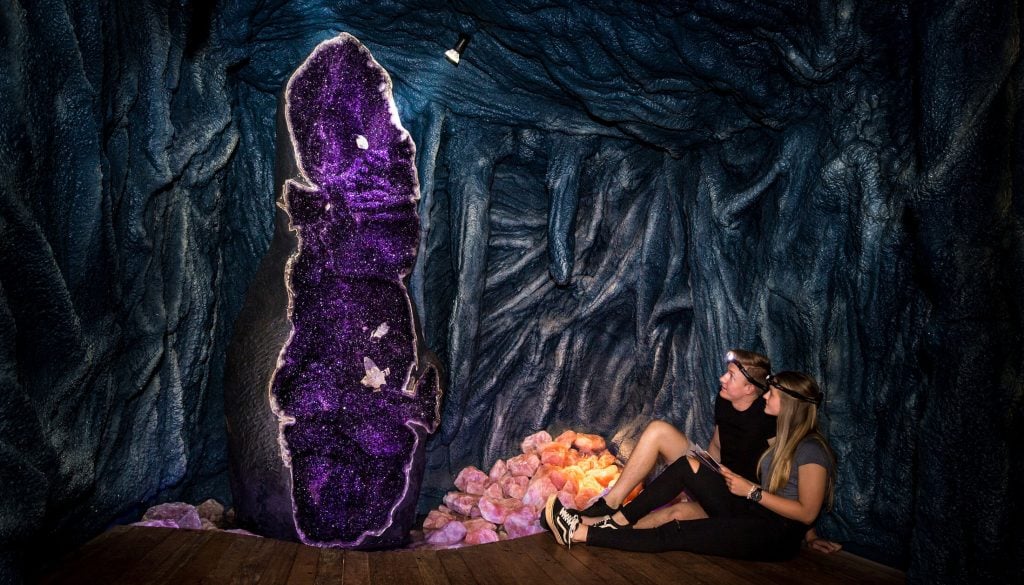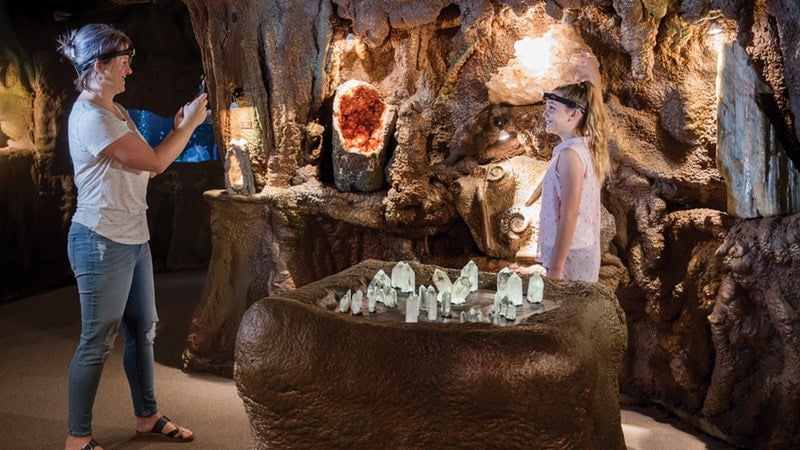 Swap creatures for caves and head to the Crystal Caves in Atherton to crack a geode or two. Take a self-guided tour through 300 square metres of man-made cave in the main street of Atherton and explore interactive crystal displays. This is one of the few crystal tours around where touching is allowed (and even encouraged). Don't forget to buy a few gems at the store or let the kids crack their own geode on your way out!
Discover dinosaurs in the Daintree Rainforest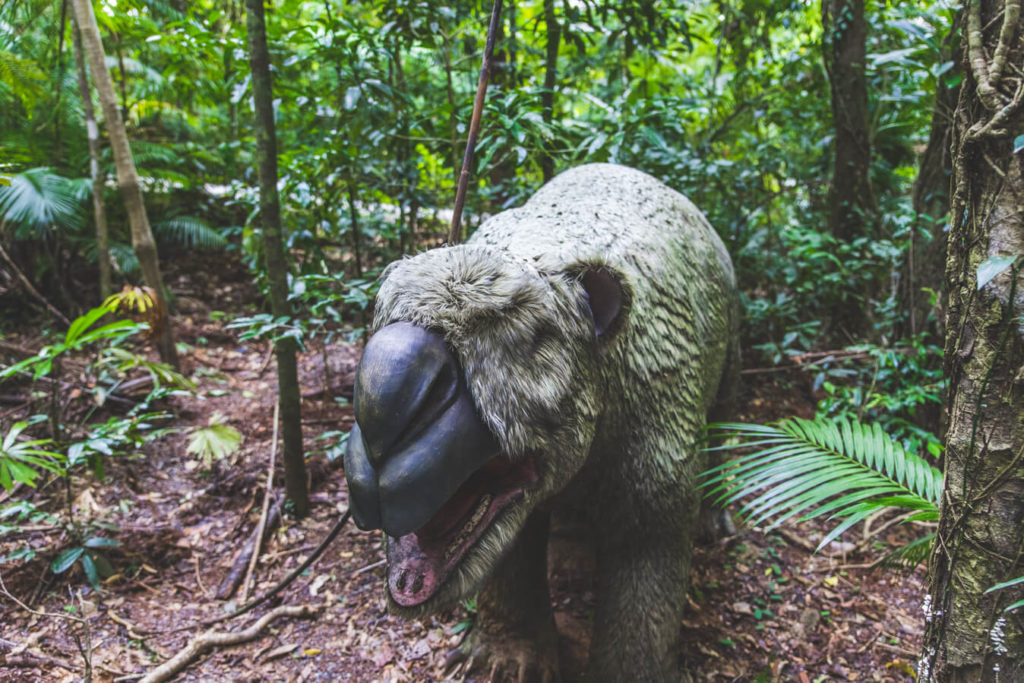 You'll be spoiled for choice at the Daintree Discovery Centre. Get your head in the clouds with the Canopy Tower, High Aerial Walkway and elevated boardwalks. Or learn about the rainforest from ground level at the Interpretive Display Centre. You might even spot a dinosaur wagging his tail in the Jurassic Forest, but don't get too close or it might just let out a roar.
Meet the locals at Wildlife Habitat Port Douglas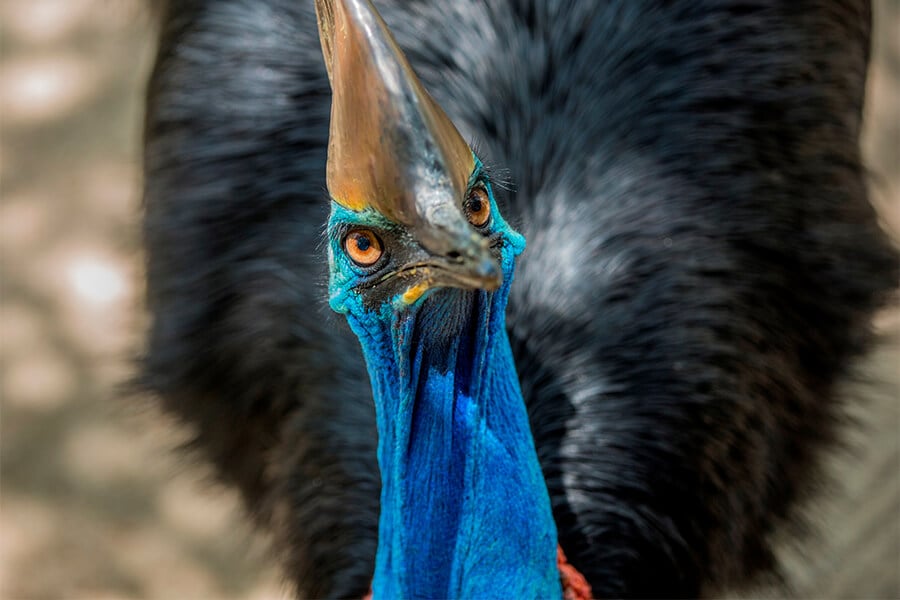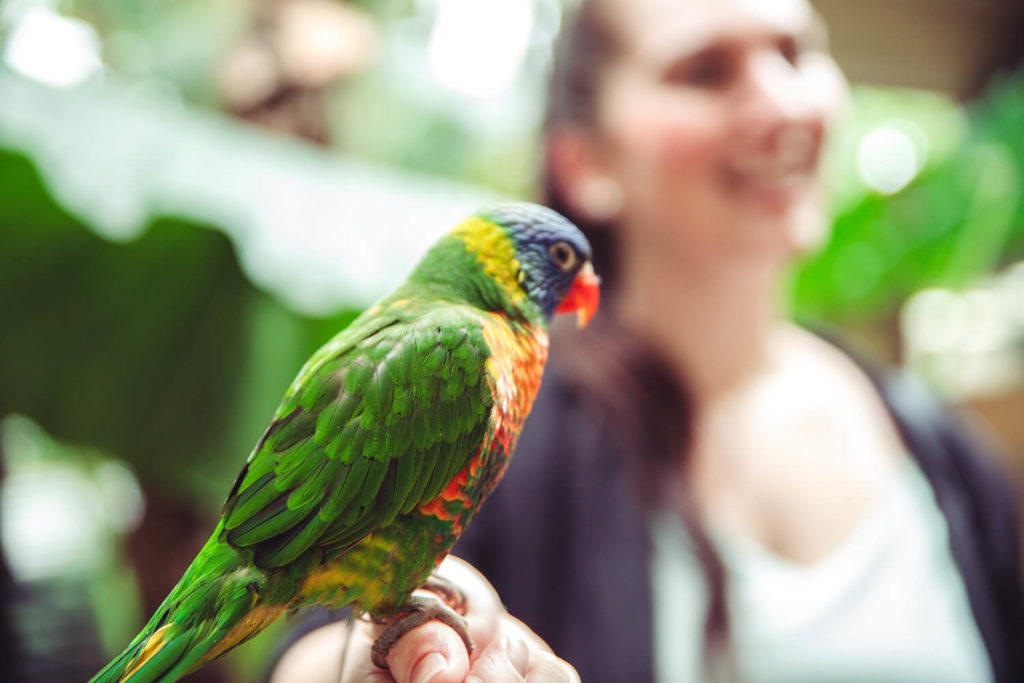 There's nothing quite like getting up close and personal with Australian animals. At Wildlife Habitat Port Douglas, that's exactly what you'll do. At this wildlife park, you can hand-feed wallabies and kangaroo, catch a glimpse of the legendary Southern Cassowary, watch snapping crocodiles or cuddle a koala. Explore five spacious unique environments, Wetlands, Rainforest, Savannah, Nocturnal and Woodlands, and meet with the animals that call these places home.
Spot a crocodile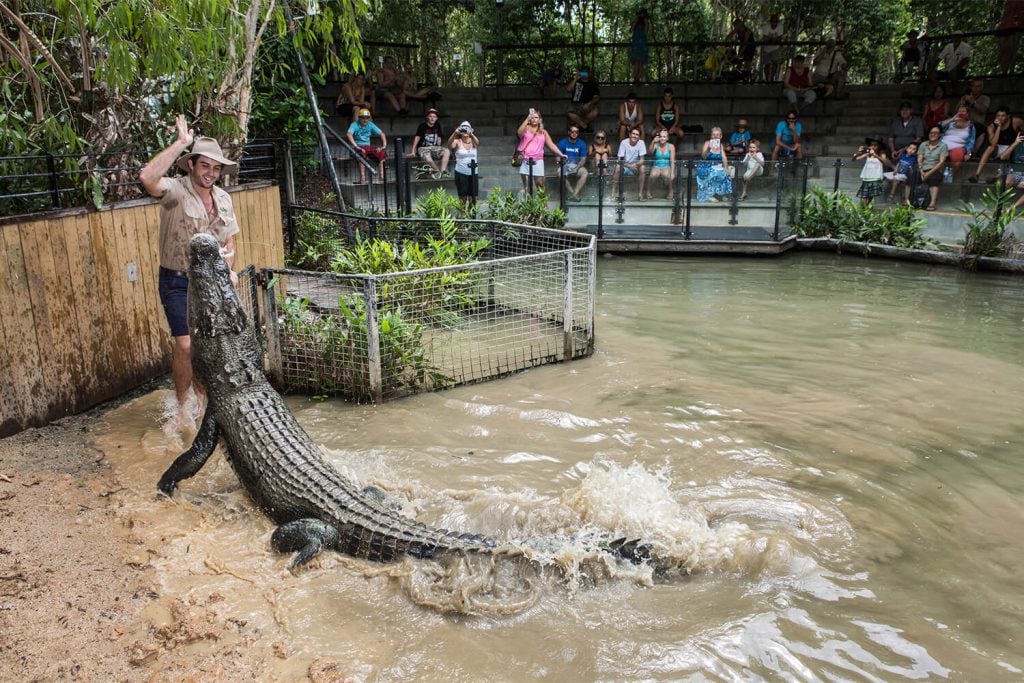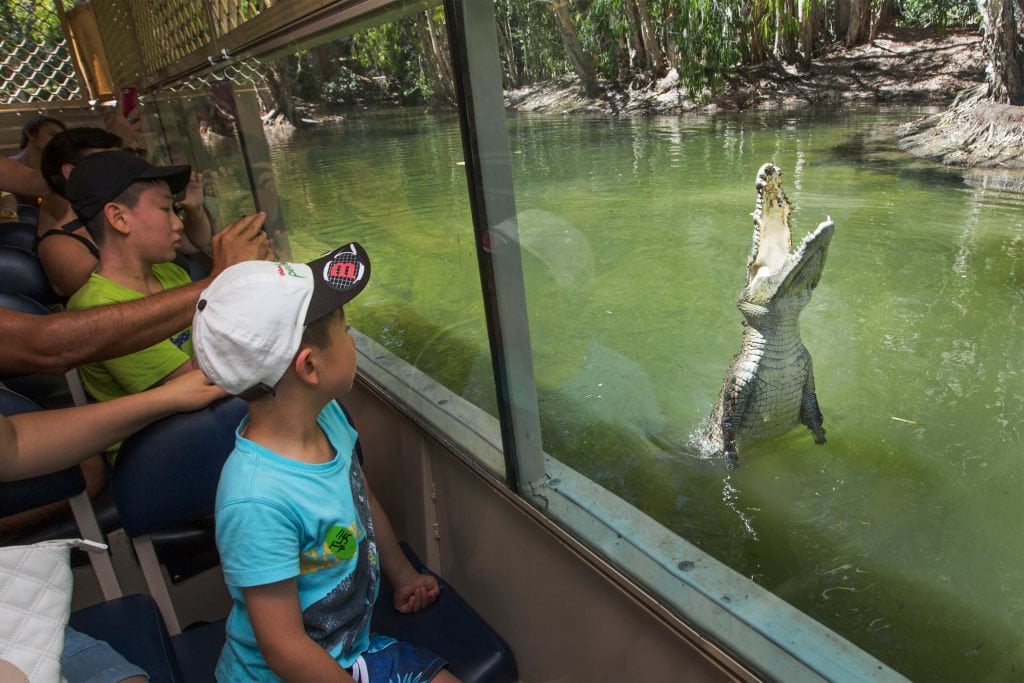 For a wildlife encounter with a bit more bite, head to Hartley's Crocodile Adventures and find yourself face to face with a saltwater crocodile. Take a cruise on the lagoon, watch interactive wildlife shows, wander back in time through the Gondwana Gateway and explore the other incredible precincts of the park. The brand new Slither n' Slide Adventure Playground is sure to make the kids' holidays memorable.
For those travelling through the Cassowary Coast, cruise along the Johnstone River with Snapping Tours and keep an eye out for crocodiles, birds, turtles and more.
Get a taste for farm life at KUR Cow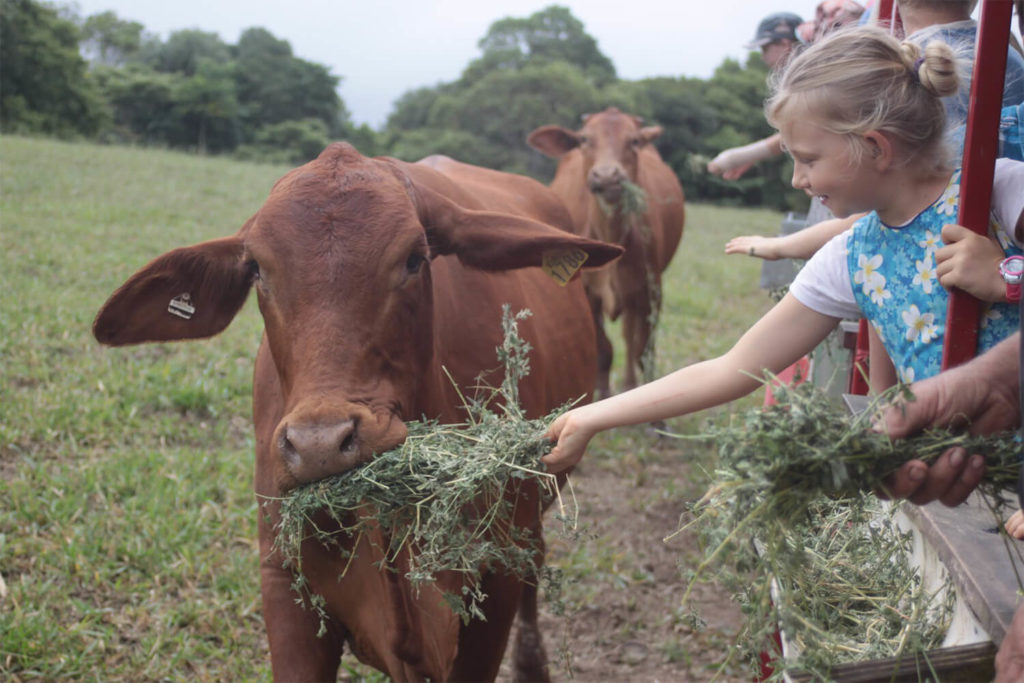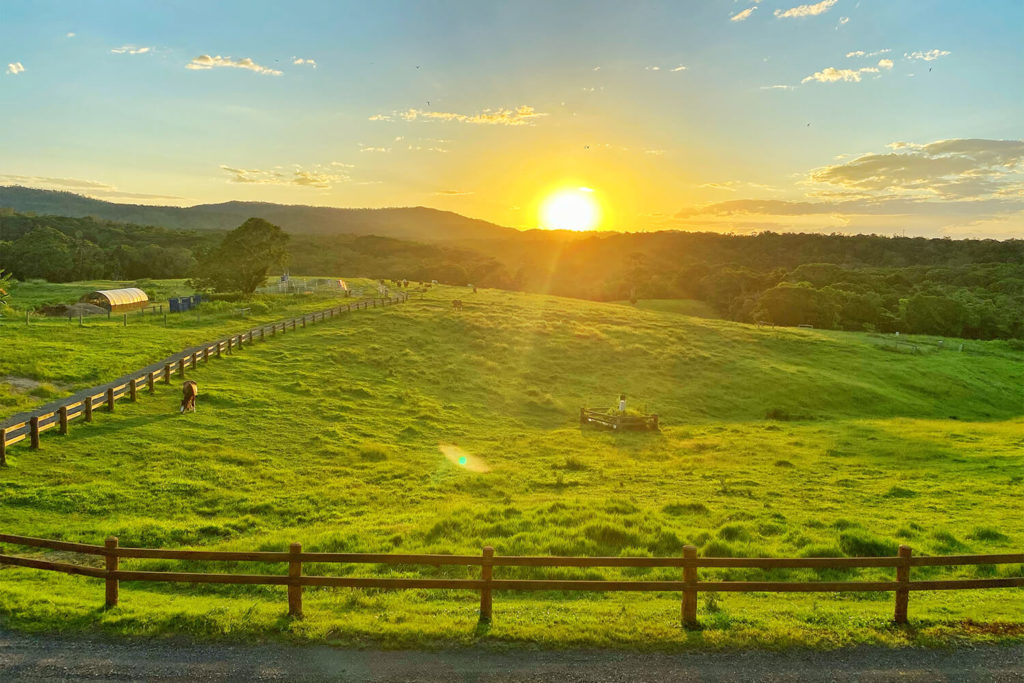 For a working farm turned visitor experience head to KUR Cow Barnwell Farm, just outside of Kuranda. Ride a horse, feed a cow, pick some fruit and veg on the organic farm and finish the day off with a meal at the onsite restaurant.
Have a family adventure in Kuranda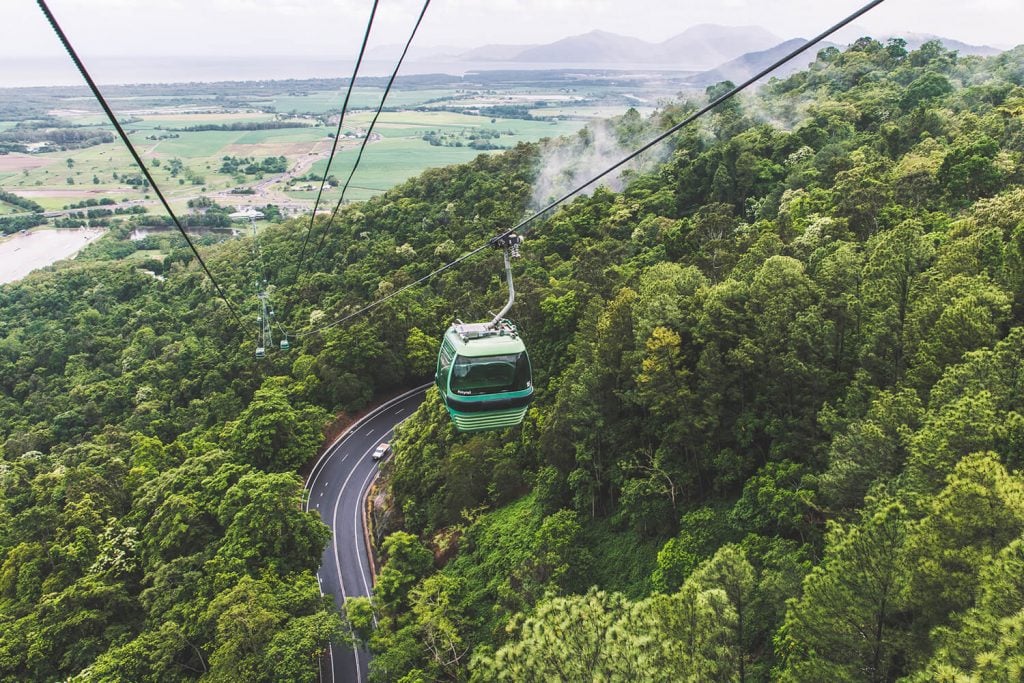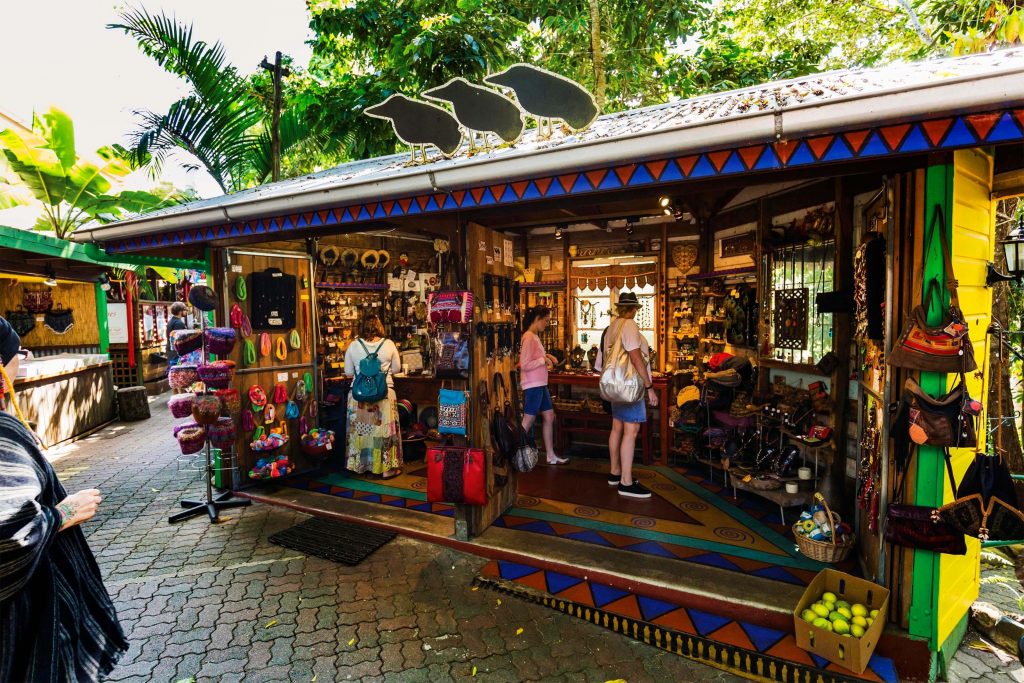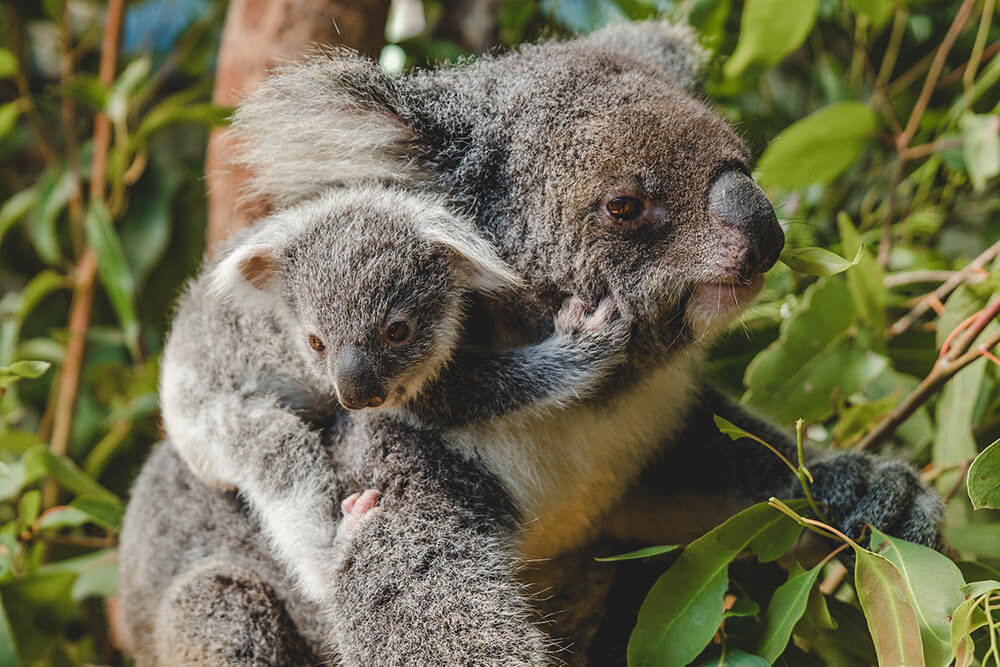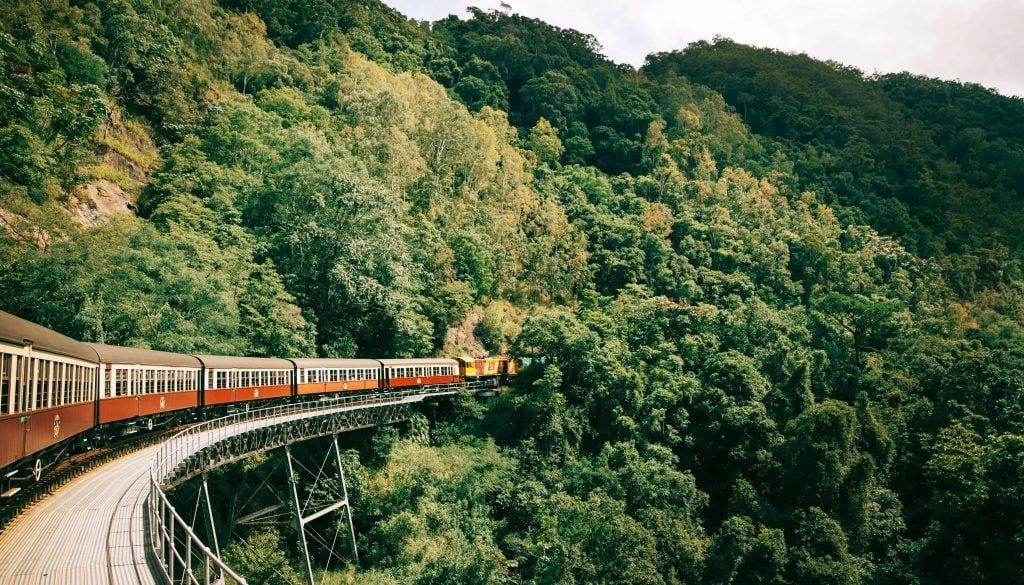 Forget driving, gliding over rainforest canopy with Skyrail Rainforest Cableway is the only way to travel to Kuranda. Stop and meet a Ranger at the stations along the way, or download the app for an interactive self-guided tour. Up the ante with the glass-bottomed Diamond View gondola for a bit more thrill. For the kids' own Hogwarts Express moment, return home aboard the Victorian-era Kuranda Scenic Railway with two hours of rainforest, gorges and waterfalls right outside your window.
For a taste of local life, hit the Kuranda Original Markets. Stop in at The Magical Lane for a quest, a tea party, or just for a look at the mesmerising fairy gardens or visit Emu Bridge Gallery, with a fossil and gemstone museum and the famous Allosaurus skeleton. Fancy a game of mini golf? The Kuranda Original Markets even has a 9-hole mini course available to play a round in the rainforest.
Take a walk on the wild side while in Kuranda at one of the many wildlife parks in the area. Step into tranquillity at the Australian Butterfly Sanctuary as thousands of colourful butterflies flutter around you; cuddle a koala, or perhaps a slithery snake, at the nearby Kuranda Koala Gardens; enter a twitchers paradise at Birdworld Kuranda, home to over 500 beautiful bird species; and visit some iconic Australian animals at Rainforestation Nature Park and even hand-feed a few.