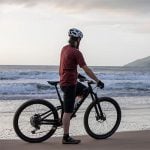 Gearing up for your first Reef to Reef race? Here's your ultimate guide to what's in store. Plus, a pro shares his tips on how to prepare yourself, and your bike.
First run in 2018, the Reef to Reef (R2R) has already established itself as one of Tropical North Queensland's must-do mountain-bike events. This four-day blast buys you a ticket to some of the region's best, most varied riding, from fast flowing singletrack, farm tracks and wild downhill trails to the sands of Four Mile Beach in Port Douglas. And the riding is just the start of the fun. This sister event to WA's Cape to Cape and NSW's Port to Port stage races faithfully follows their good-time formula, greeting tired riders at the finish each day with beer, food, entertainment and all kinds of other welcome hospitality. If you're gearing up for your first R2R, here's what you need to know.
When?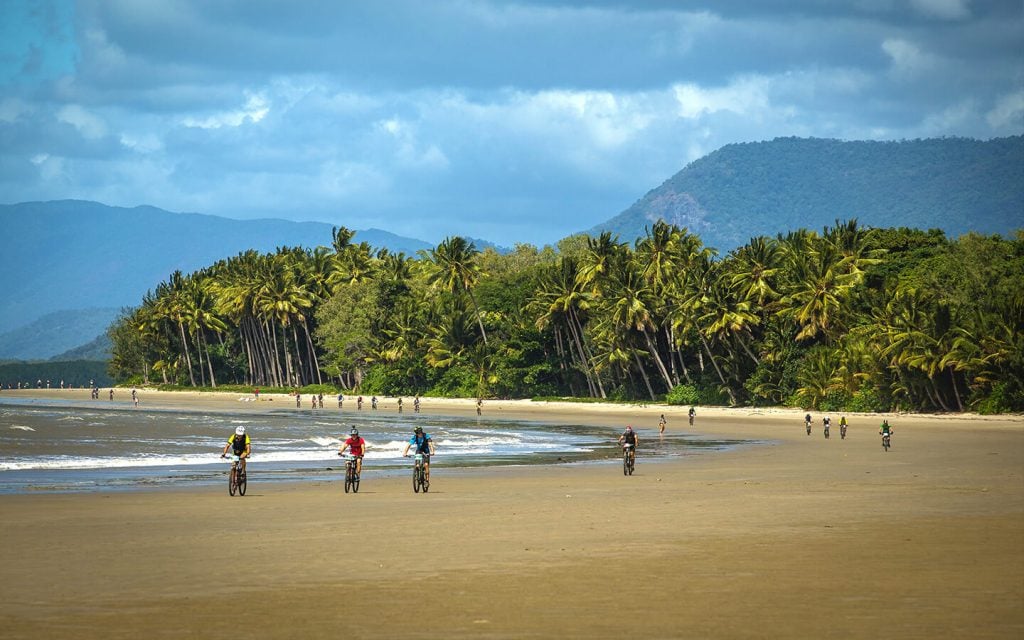 The 2019 edition of R2R takes place between Thursday, August 8 and Sunday, August 11.
The stages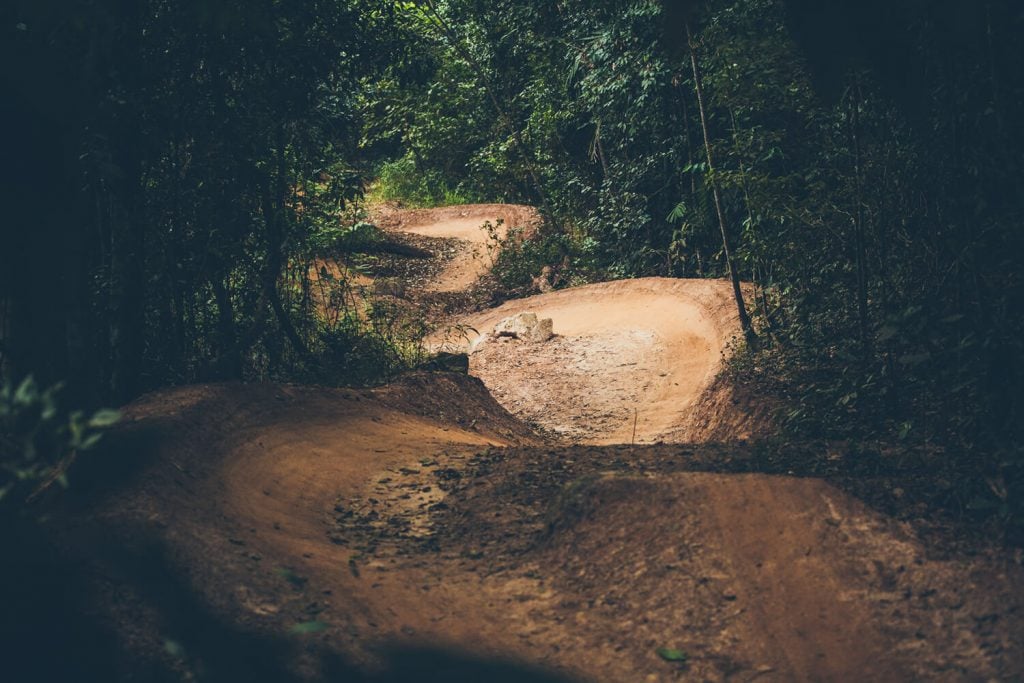 Stage 1 – Smithfield Mountain Bike Park, 18km
What better place to start your two-wheeled Tropical North Queensland adventure than the iconic Smithfield Mountain Bike Park? Here you'll tackle 18km of world-class rainforest singletrack.
Stage 2 – Davies Creek, 51km
Stage two kicks off on the hard-packed singletrack of Davies Creek Mountain Bike Park, then ventures onto farm tracks and gravel roads before returning to the park for a blast to the finish.
Stage 3 – Mt Molloy, 70km
Every bike race has a Queen stage and this tropical trek through the Mount Molloy region's incredible forest trails is R2R's. After an easy roll down Mount Molloy's main street with your fellow competitors, strap yourself in for some epic trails and stunning views on this leg-busting ride.
Stage 4 – Mt Molloy to Port Douglas, 51km
Roll through cane and cattle country into the rainforest, then bomb down the infamous Bump Track before bursting onto Four Mile Beach for a sprint finish. This stage runs in conjunction with the annual Triple-R mountain-bike race to make the biggest MTB party in Tropical North Queensland. Then it's time to relax, grab a beer, a burger and celebrate.
Who can enter?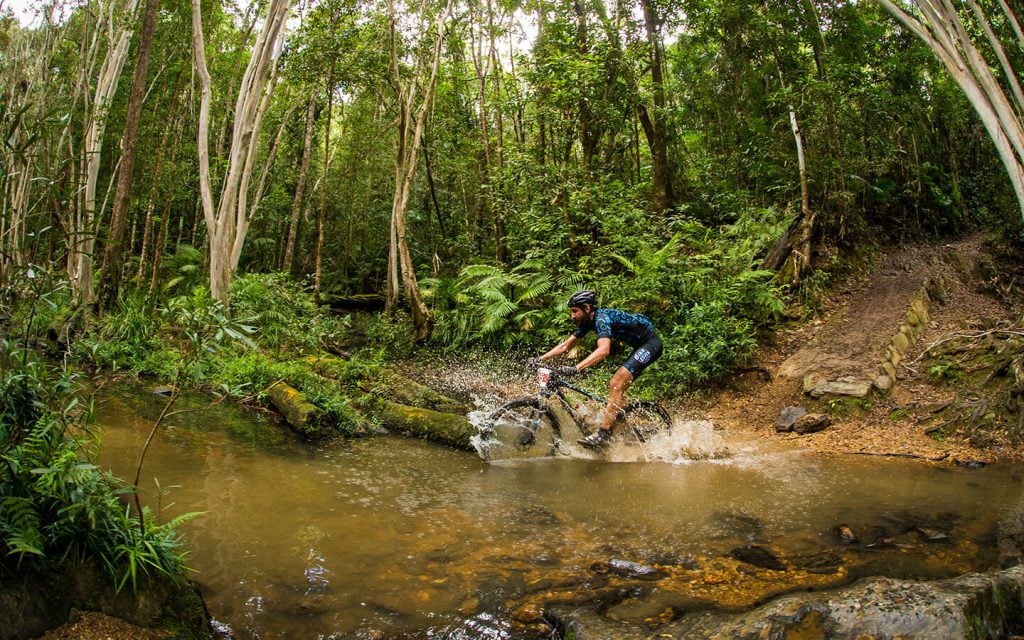 Anyone 15 years or older. Riders can race solo or in teams of two but the latter must stick together for the full length of the race. Riders under the age of 18 must be accompanied on the ride by a nominated adult.
Where to stay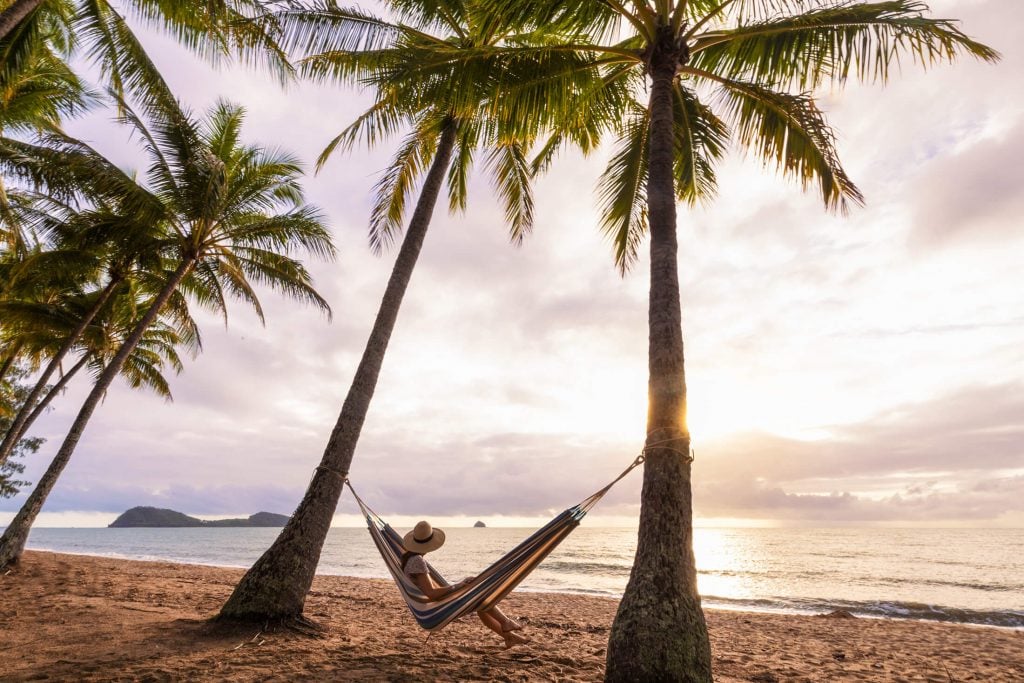 Base yourself in Cairns or Palm Cove for days one and two, then relocate to Port Douglas for days three and four. This allows an easy transfer to the start and finish of each stage and on the last day you can enjoy the celebrations before rolling back to your accommodation.
How to prepare
Nathan Sandford – long-time Tropical North Queensland resident, firefighter, all-round good bloke and 2018 Reef to Reef solo men's winner – shares some tips on how to prepare for this gruelling four-day event.
Up-skill
"You'll need to fine-tune your skills, particularly if you're from somewhere with groomed or fairly easy trails. Our trails tend to be a bit steeper, rougher and more technical than the other areas in Australia."
Get climbing
"We have a lot of short, punchy climbs around here, so make sure you're getting plenty of hills into your training."
Train back-to-back
"You're linking up four days, so you want to get close to replicating that by doing two or three days on the bike in a row in your training. You want to know you're not going to get sore and you can wake up the next morning and do it all again."
Service it
"Your bike's going to be getting a workout, not just you, so get it serviced before you leave, including suspension."