Where

Port Douglas

Time

1 day

When

Year-round
You've lazed, indulged and experienced the unadulterated luxury that is Port Douglas, now you're ready to get to know Tropical North Queensland's famous resort town a little better. It's time to get planning – an enriching, idyllic morning on two wheels couldn't be easier to schedule.
7.30am – Beachcomber
Four Mile Beach in Port Douglas is one of Tropical North Queensland's most beautiful, recognisable beaches but you won't be lazing on its white sands yet. Hard-packed and a cinch to navigate on a bike, the beach will be the main artery for your ride into town. You've already sorted a bike from Port Douglas Bike Hire or your resort. It's time to get onto the beach at one of its several access points and pedal north, drinking in the stunning Coral Sea views.
8am – Onto the streets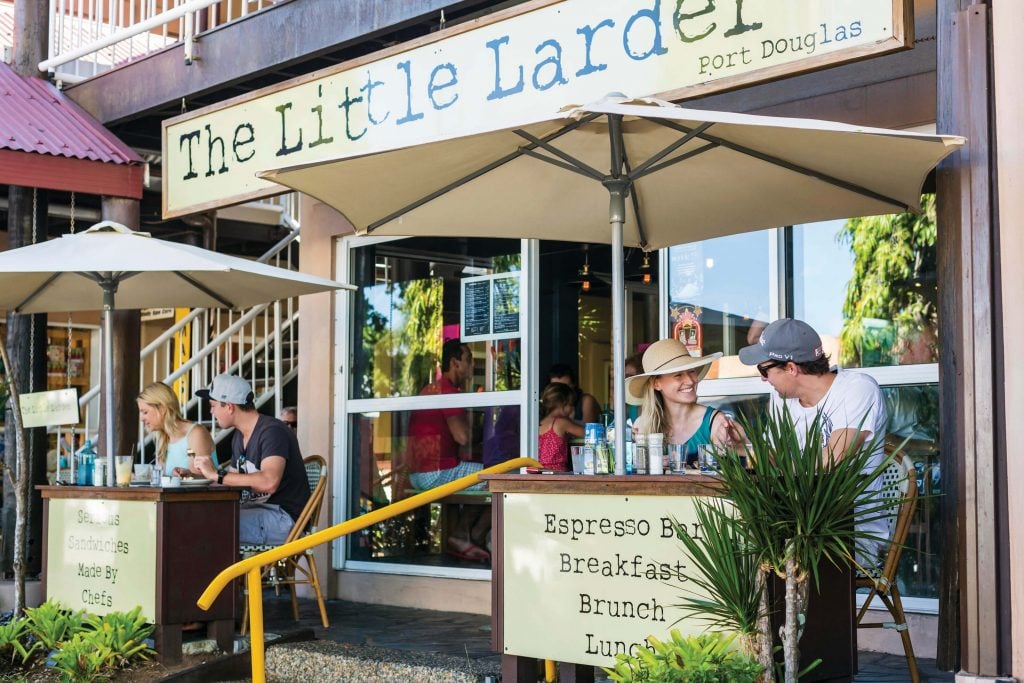 You've made it to the northern end of Four Mile Beach, so steer off the sand and onto the streets of Port Douglas. The town is compact and generally flat, with cycle paths and side lanes to take advantage of, so it's ideal for getting around by bike. With hunger pangs now calling out, it's time to stop in for a lazy breakfast at The Little Larder. Or just grab a coffee and a fresh Duke's Doughnut from Origin Espresso or Sparrow Coffee (Duke's does a doughnut drop from Wednesdays to Sundays at 7.30am) and find a nice beachside spot to settle down.
9am – Market time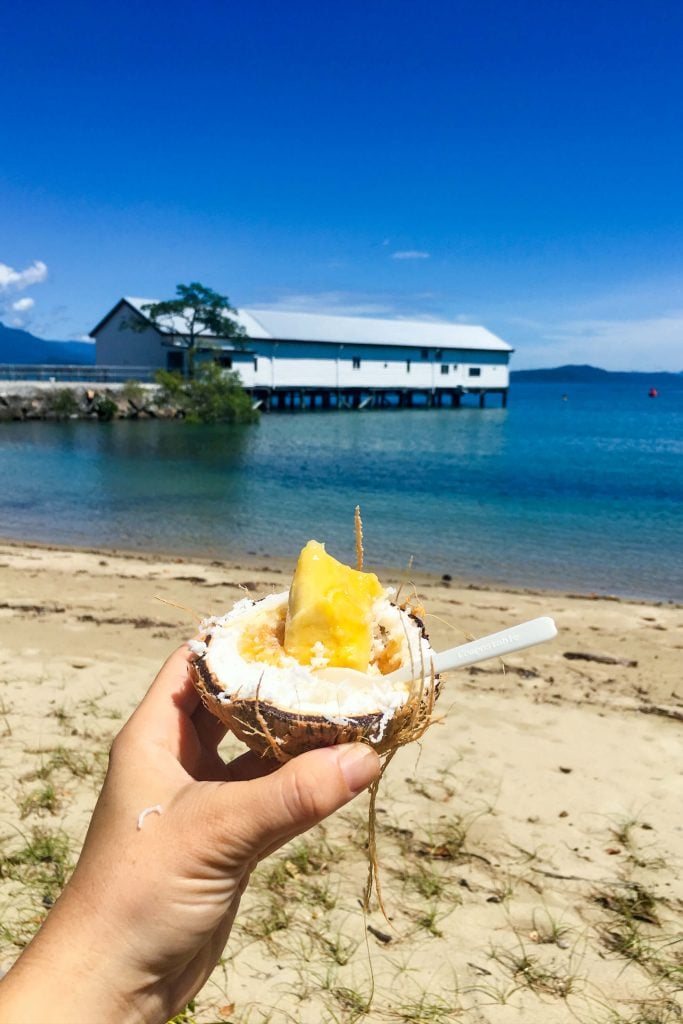 If it's Sunday, you've been clever and timed your visit to coincide with one of Port Douglas' unmissable gems – the Sunday Markets. Now you're fuelled up, it's time to roll across to Anzac Park, located in a lovely spot by the water on the western side of town, where you can peruse some of the region's best handicrafts, artisan products, jewellery, clothes and produce.
10am – Delve deeper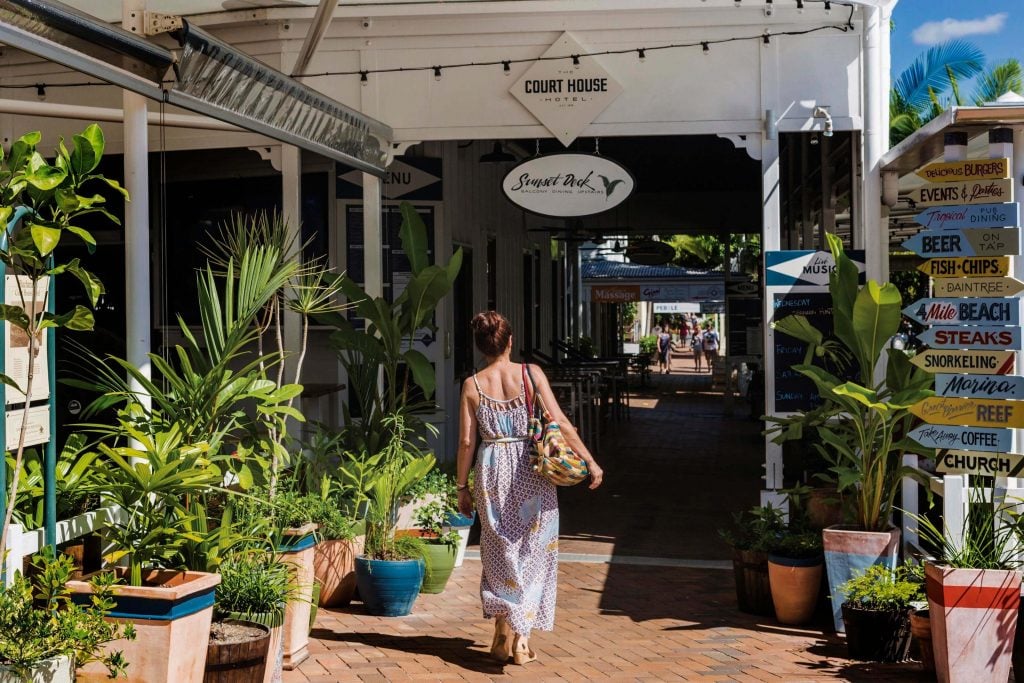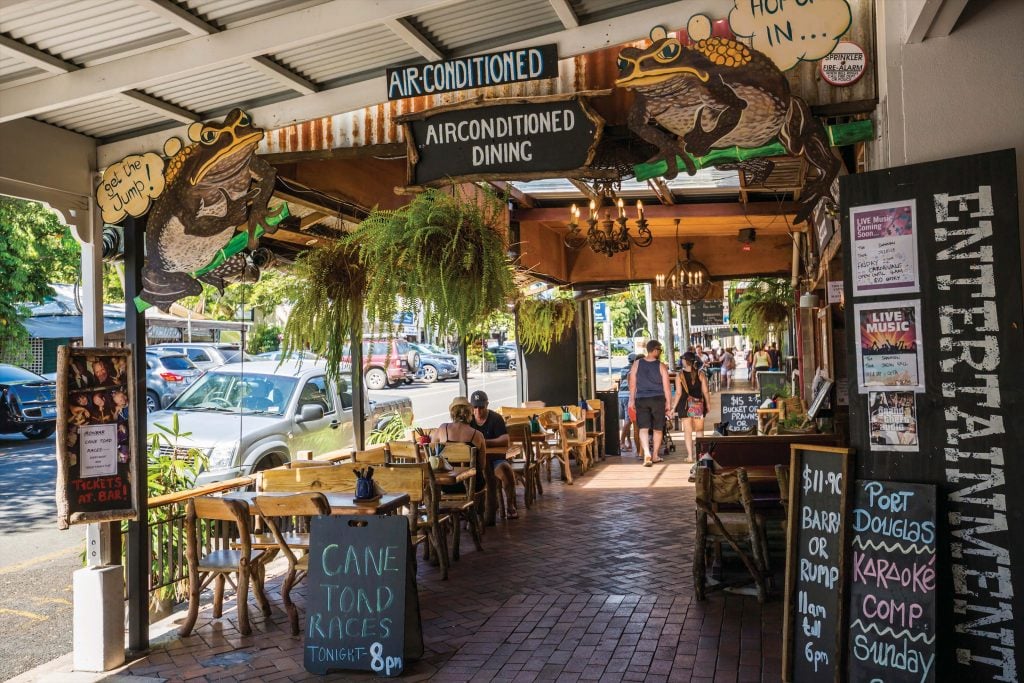 You're now heading just south of the markets to St Mary's By The Sea Chapel, a heritage-listed church located in the most heavenly seaside spot imaginable and a place where people flock to from all over the world to say their vows. Then pop across to Macrossan Street, the town's main artery and retail/eating hub, for a bit of retail therapy, window shopping or gallery hopping.
11am – View from the top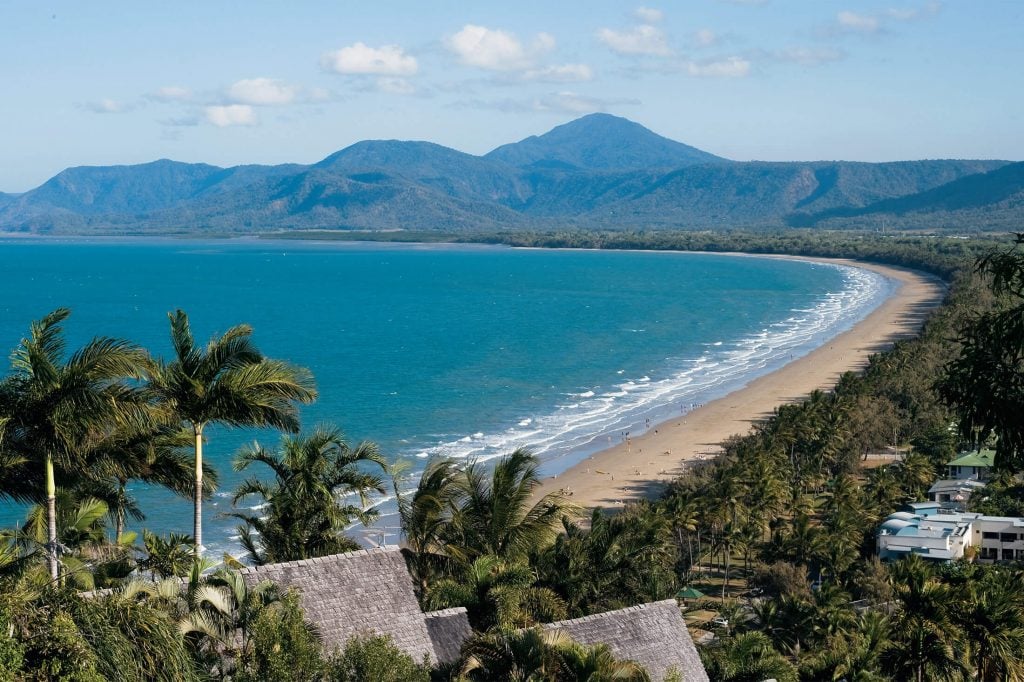 You've eaten, shopped and sampled some cultural delights. Now appreciate Port Douglas' awe-inspiring geography with a ride up to the Flagstaff Hill Lookout. Some vigorous pedalling is needed to get to the top, but this will be the only hill you'll have to deal with today. And the view of the town below, with Four Mile Beach stretching out before you, is well worth it.
12pm – Refuel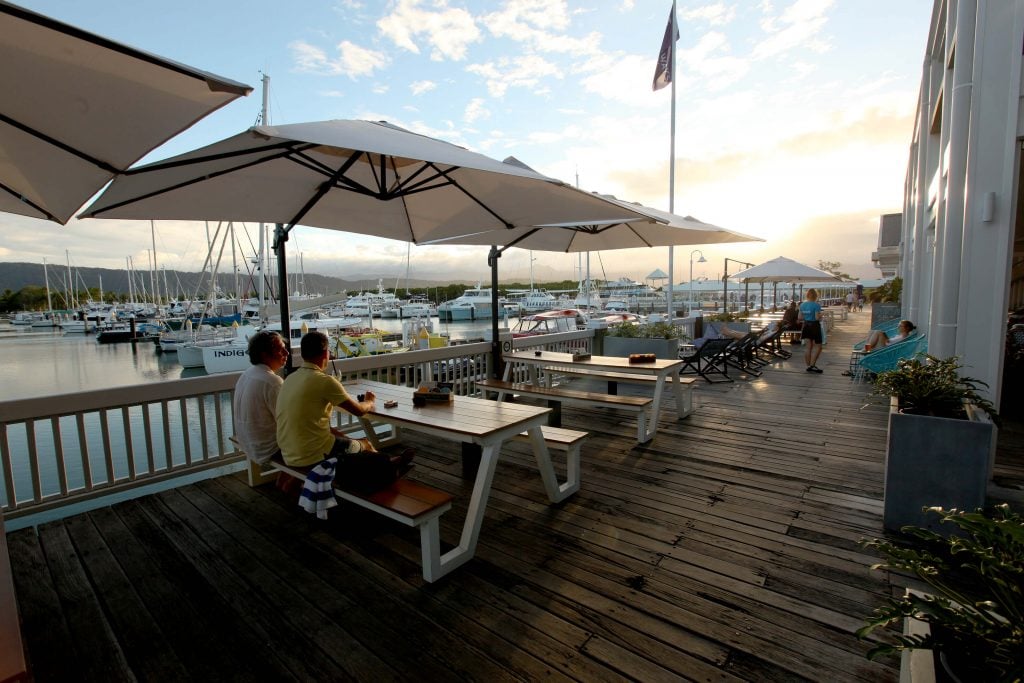 The morning's flown by but there's still more of Port Douglas to discover, so head over to Hemingway's Brewery in the redeveloped Crystalbrook Superyacht Marina for a lunch of pizza, crayfish sliders or burgers with locally brewed beers.
1pm – Go explore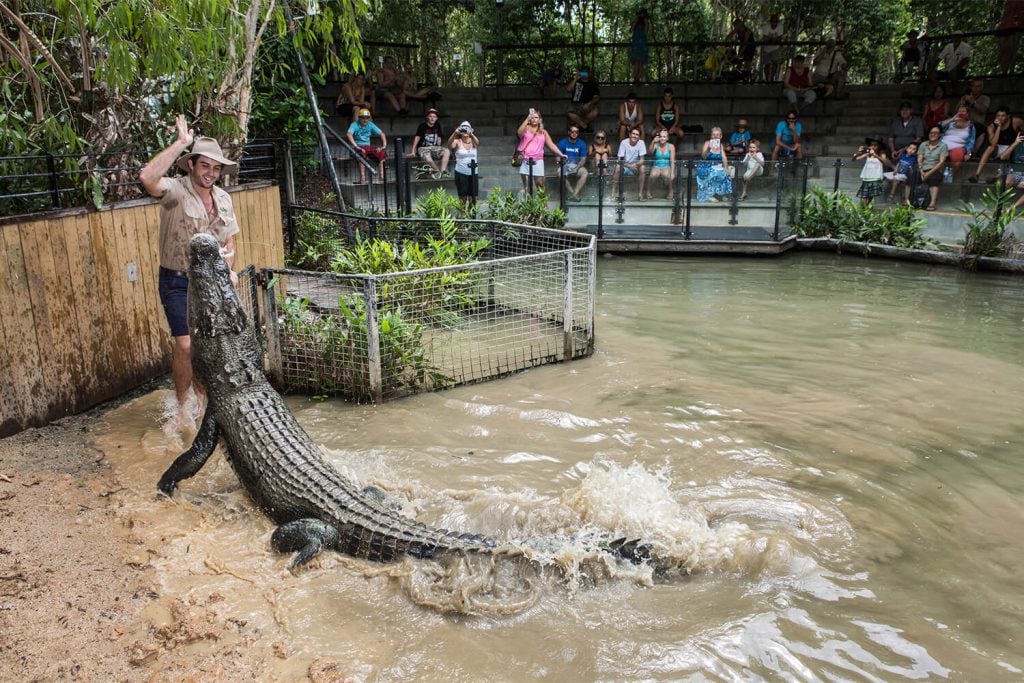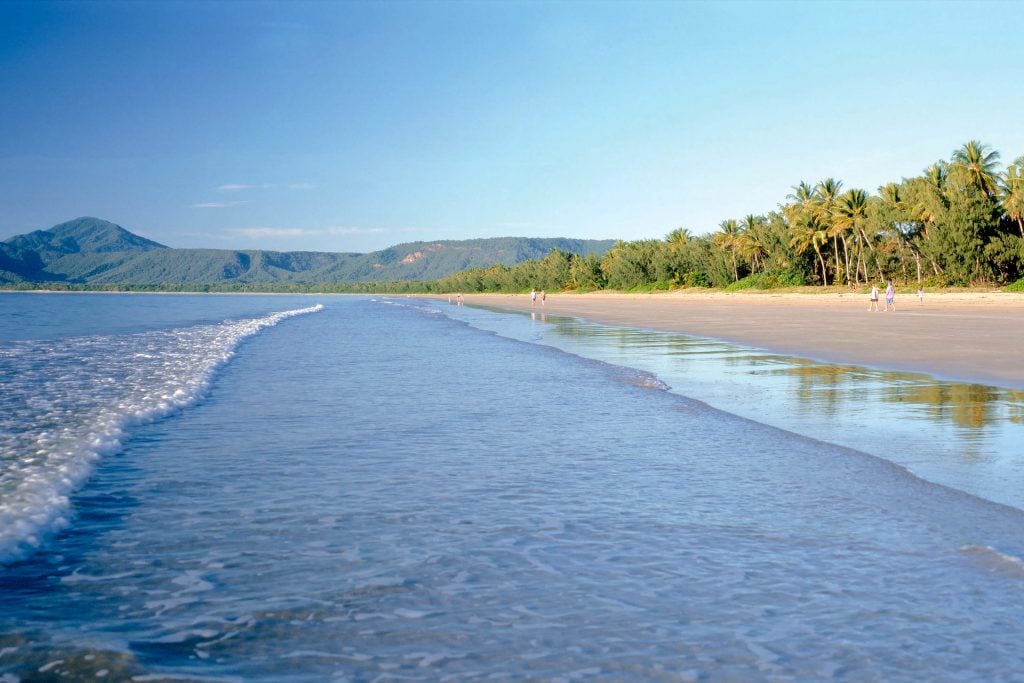 You've got a taste of what Port Douglas has to offer. Now it's time to return to Four Mile Beach for your ride back to base. Find that perfect spot on the way to stop, pull out a towel and laze on the sand for a few hours. But if you're not ready to slow down, make it an afternoon to remember with a crocodile encounter at Hartley's Crocodile Adventures or pay a visit to spectacular Mossman Gorge.