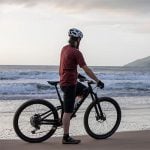 Discover the thrilling ups and exhilarating downs of the Bump Track, one of Tropical North Queensland's most iconic mountain bike trails.
You've recharged your batteries in Tropical North Queensland's most famous resort town, Port Douglas. Now your muscles are twitching and you're ready for a proper two-wheeled adventure. It's time to answer the call – the thrills of the iconic Bump Track are waiting to be savoured.
8am – Rolling, rolling, rolling
You're rolling easily along the Triple-R trail south out of Port Douglas – the route used by the classic Tropical North Queensland mountain-bike race – towards the Mowbray Valley and the bottom gate of the Bump Track. First an Indigenous trail, then a vital link to the mountain regions during the 1800s mining boom, this famous 6km thread of dirt through the rainforest climbs almost 400m from sea level within a couple of kilometres.
8.45am – Up, up and away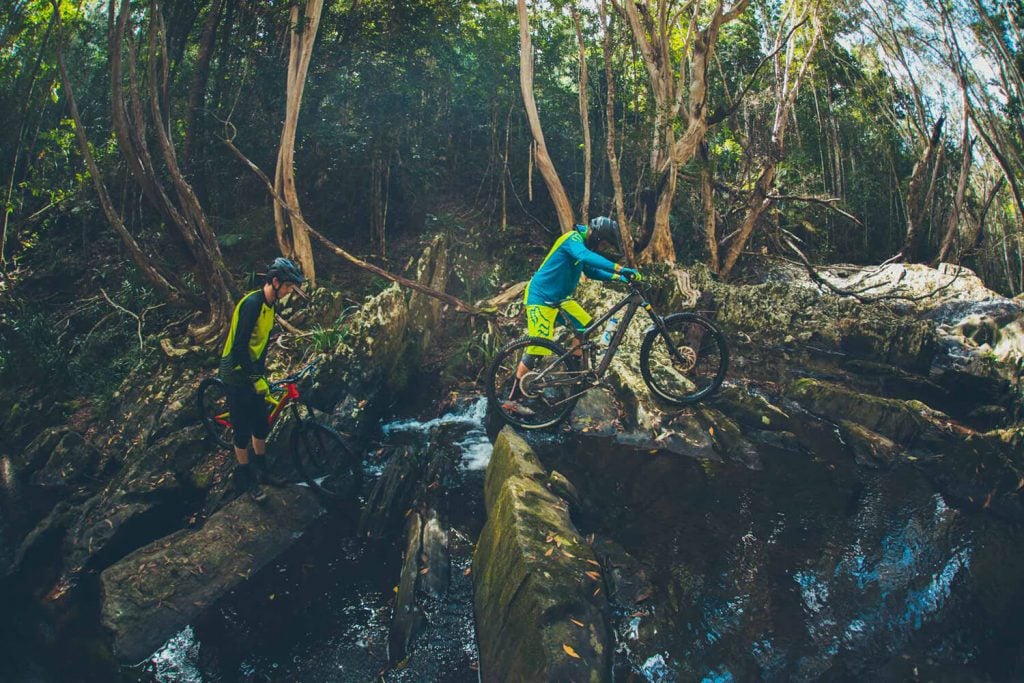 You've made it to the bottom gate of the Bump Track, where a wall of rainforest stretches up and out before you – that's where you're headed. Onto and into this tunnel through dense vegetation, which soon becomes a strenuous climb as you haul yourself up steep grades and over the constant series of water bars. Then the super-steep Slatey Pinch, where you'll probably need to get off the bike and walk. Don't forget to look behind you for amazing views through the canopy back down to the coast.
9.30am – Picture perfect
You've huffed, puffed and sweated up this tough climb, taking care not to be snagged by the infamous thorny vine known as 'wait-a-while' that prospers in these parts. Now the Bump Track has finally crested and you can enjoy several kilometres of smoother ups and downs through the beautiful rainforest before a final steep climb down to, and up from, Robbins Creek, a mountain stream so picturesque you'll just have to stop a while.
10am – Roller-coaster ride
You're at the top of the Bump Track and if you were suitably equipped with supplies and wanted to make this a monster full-day ride, you could head south on Black Mountain Road before returning north to the same spot via the Twin Bridges trail, a 32km loop that takes you right into the depths of the Mowbray National Park jungle. But that's for another day. You're here to find out what the Bump Track is all about – that unforgettable roller-coaster ride down.
10.30am – The afterglow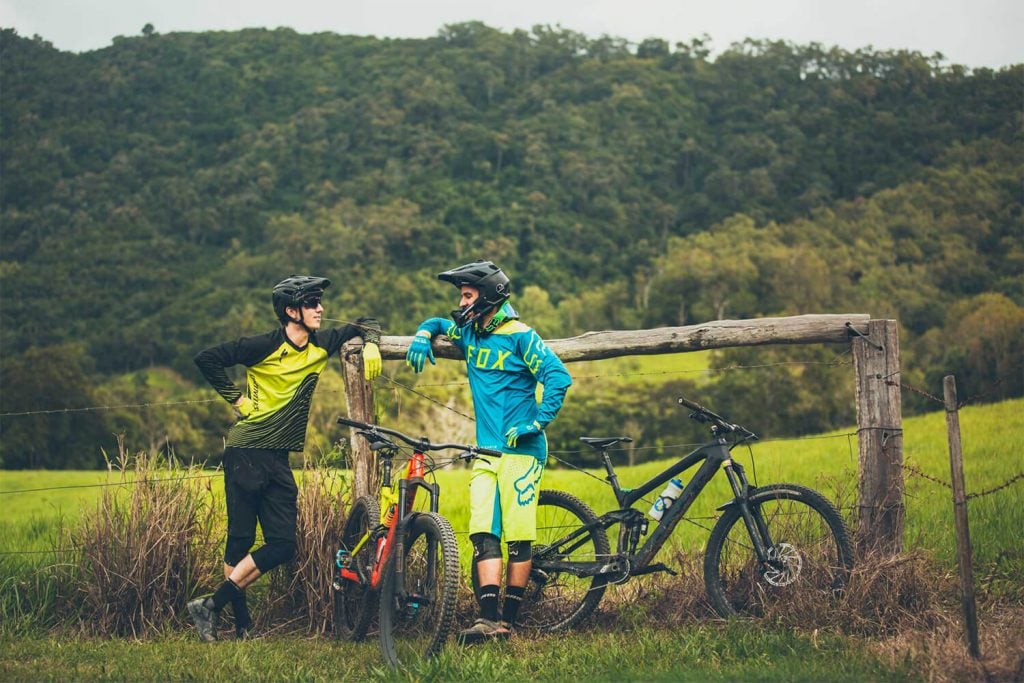 You're back at the bottom gate with a beaming smile and the smell of your brakes filling the air. You've barely pedalled the last few kilometres but your heart is beating fast – you've just eaten up a track that took you an hour-odd to climb in an adrenaline-charged rush of sweeping turns, jumps, river crossings and pure, unadulterated speed. It's time to head back into Port Douglas. But before you do, cool down and reflect in the lovely, deep freshwater pool at Spring Creek, just around the corner.
12.00pm – Go explore
You've retraced the Triple-R trail back into Port Douglas – what next? Your day is only beginning in Tropical North Queensland, so grab a beer and lunch at Hemingway's Brewery before a lazy afternoon on Four Mile Beach.
An alternative route