Hit the road and explore these tiny towns on your next adventure west into the Gulf Savannah and Outback country of Tropical North Queensland.
Nothing screams Aussie road trip more than tiny towns brimming with history and quaint country town vibes set against unique natural backdrops. Sometimes it may sound easier to skip the detour it takes to get to some of these places, but rest assured, they are worth the drive. Kicking off the list is a couple of towns that are easily accessible as a day trip from Cairns or detour at the beginning of your Savannah Way adventure, followed by more remote towns.
Herberton & Irvinebank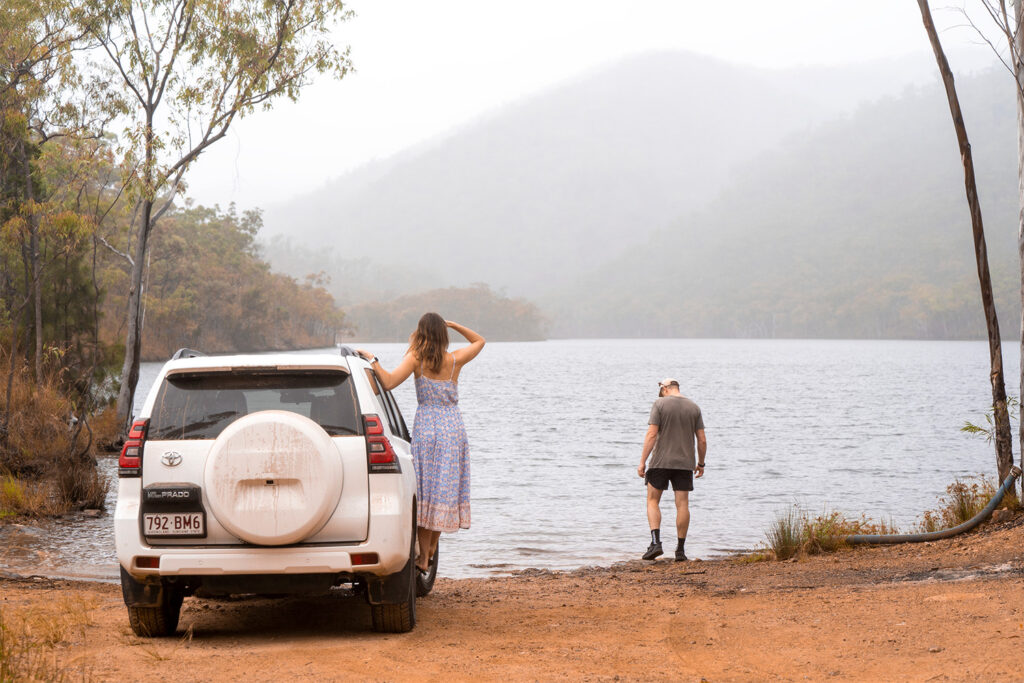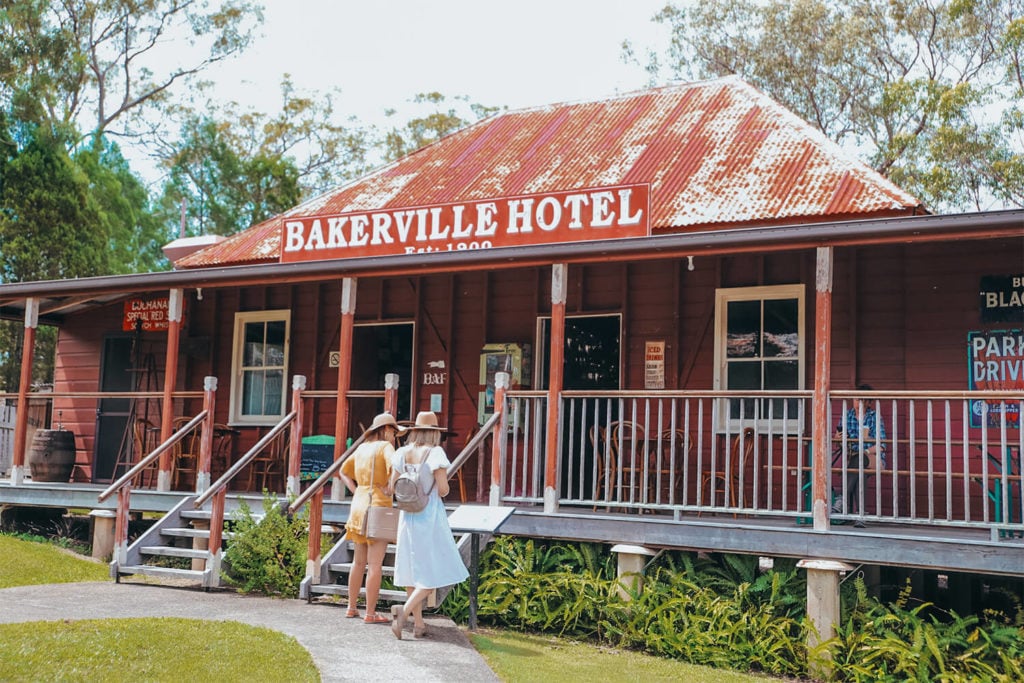 While only a short (completely sealed) drive from Atherton, Herberton, located on the banks of the Wild River, feels like you're stepping back in time. Housing a collection of over 60 original historic buildings alongside tractors and memorabilia is the Historic Village Herberton. Daily activities like blacksmithing and wood-turning are also on the agenda here and truly give you that old-time feel.
The history continues at Herberton Mining Museum which pays homage to the area's predominately tin mining history (which is still underway today). While, Herberton Spy & Camera Museum houses a world-class museum collection of photographs, photographic history and cameras in a 130-year-old building.
Heritage-listed Irvinebank, known as the tin mining town that refused to die, is approximately 30mins (unsealed) drive from Herberton. Here, century old buildings line the streets including the Loudoun House Museum which you can visit. It's a particular pretty drive after the summer rains when the bush is peppered with new vibrant green shoots and the waterways are flowing.
Tip: Nearby Jumna Dam is a tranquil camping area with recreational fishing and kayaking allowed. There is also a series of 4WD tracks that connect Irvinebank to other townships including Petford, Innot Hot Springs and Mount Garnet.
Innot Hot Springs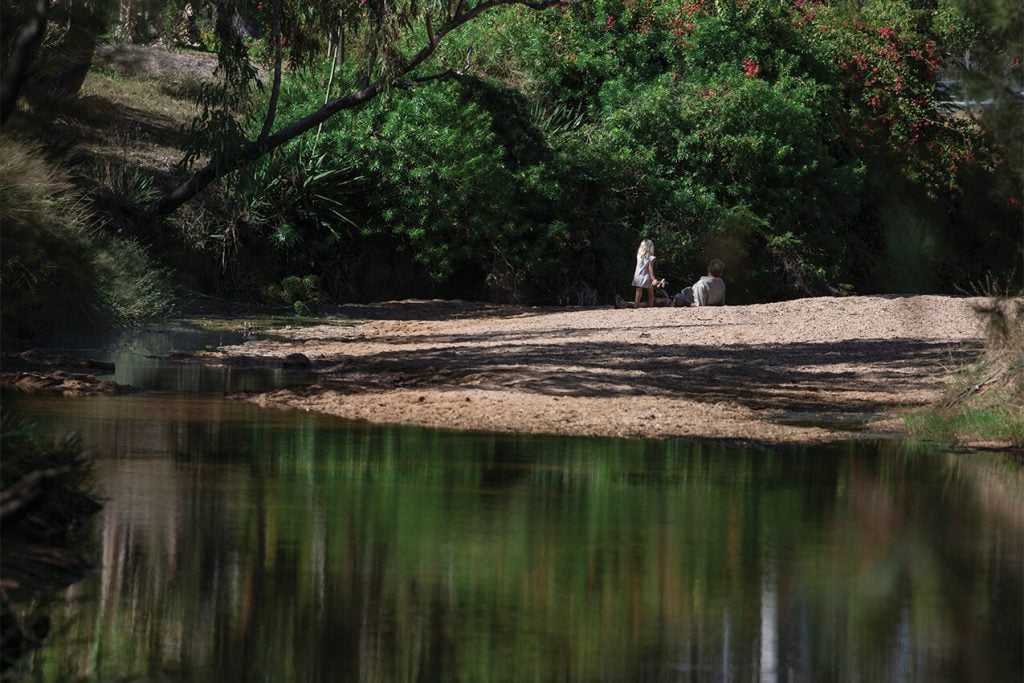 It doesn't take a genius to work out what Innot Hot Springs is famous for. Ding ding ding! You guessed it – it's named for its naturally-heated geothermic pools. The pools are free to visit and swim in and are located just off the Kennedy Highway between the town's caravan park and pub. Pools vary in heat with some reaching temperatures of up to 75ºC so be extra careful. Wear shoes down to avoid accidentally stepping on hot spots as you find your perfect position.
Mount Gibson Fossicking Area is only 7 minute drive from Innot Hot Springs and is well-known for gem topaz. Twelve minutes drive down the road, you'll find the Mt Garnet township which is where the inland road to Blencoe Falls forks from. Here you'll find a pub, cafe and various other facilities.
Mount Surprise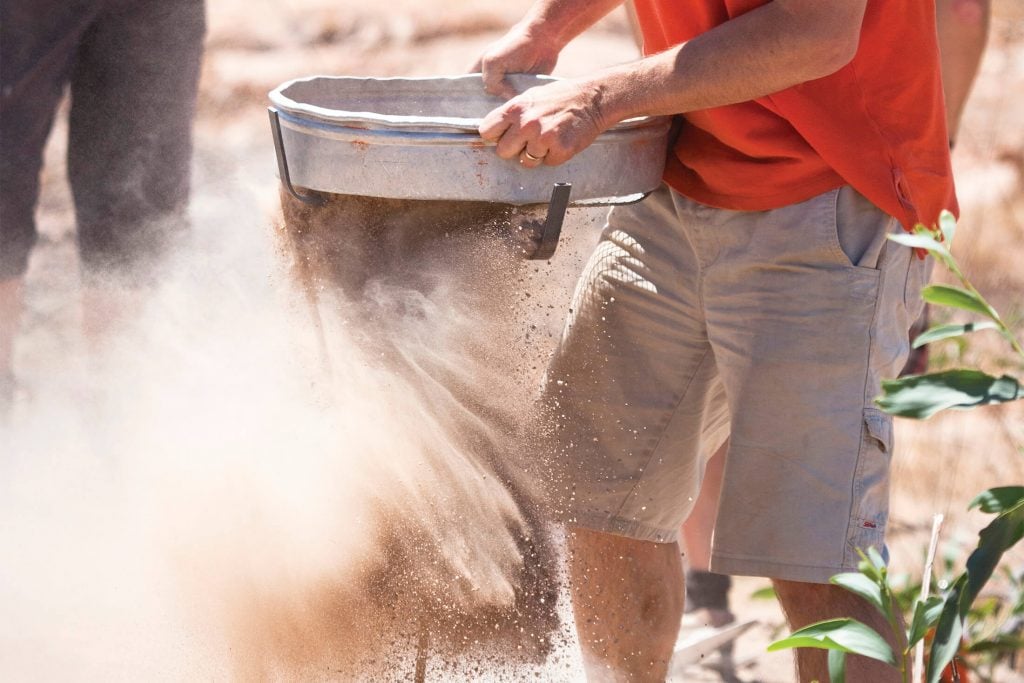 It's mostly known for its nearby attraction the Undara Lava Tubes, but this tiny town has a (mount) surprising array of other activities.
It is a centre for gem fossicking – quantities of topaz, quartz, spinel, garnet, cairngorm and aquamarine can be found at O'Briens Creek fossicking area and Lava Plains fossicking area, the two closest fields.
Driving isn't the only option out here – jump aboard the iconic Savannahlander which has a few tours including Mt Surprise on the list, including a half day trip to Einasleigh, a multi-day adventure from Cairns, or an adventure to Cobbold Gorge.
Discovery Parks – Mount Surprise (formerly Bedrock Village Caravan Park and Tours) is a well-equipped caravan park, including mini golf and swimming pool, and can also arrange tours from the park to nearby attractions.
Georgetown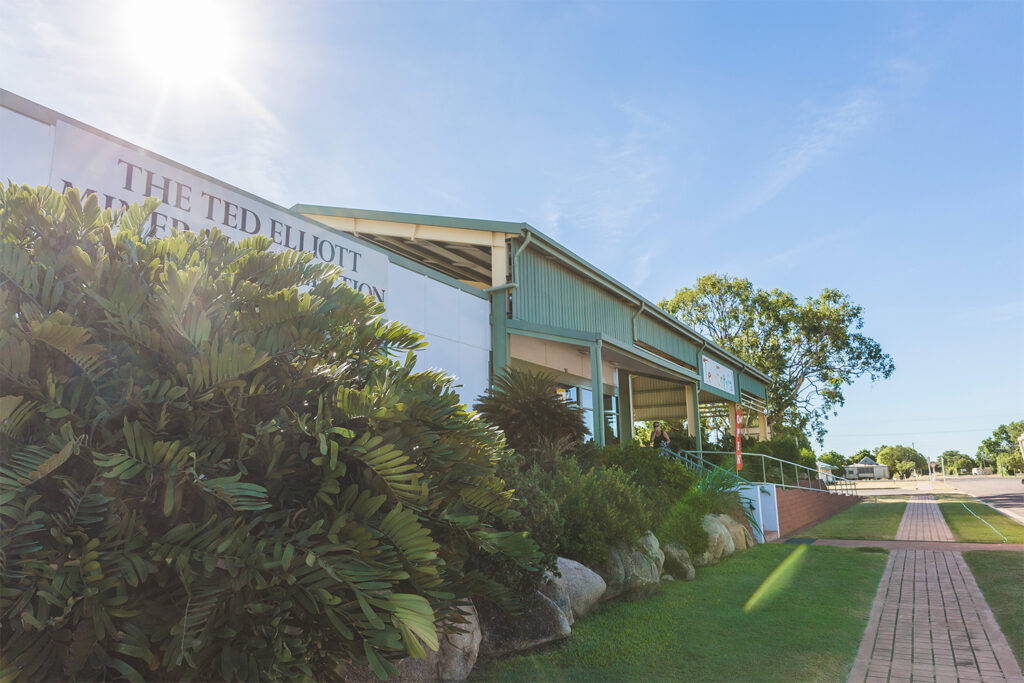 Georgetown is the heartlands of the Etheridge Shire – located centrally in the shire and where the local council predominately operates.
Situated on the banks of the Etheridge River, this picturesque town is not alike its other Shire cousins, featuring historic buildings and relics which you can discover on the Georgetown Pioneer Walk. Initially established in the 1870s for the gold rush, the town now predominately services the local cattle farming industry, and is known for its fossicking and interesting geological surrounds.
The Terrestrial Centre houses The Ted Elliott Mineral Collection – a private collection of over 4,500 gems and is an unmissable attraction in the town.
Tip: Don't miss nearby Talaroo Hot Springs – 65 million-year-old natural springs with deep spiritual and physical connection for the Ewamian People who run guided-tours and a caravan park here.
Croydon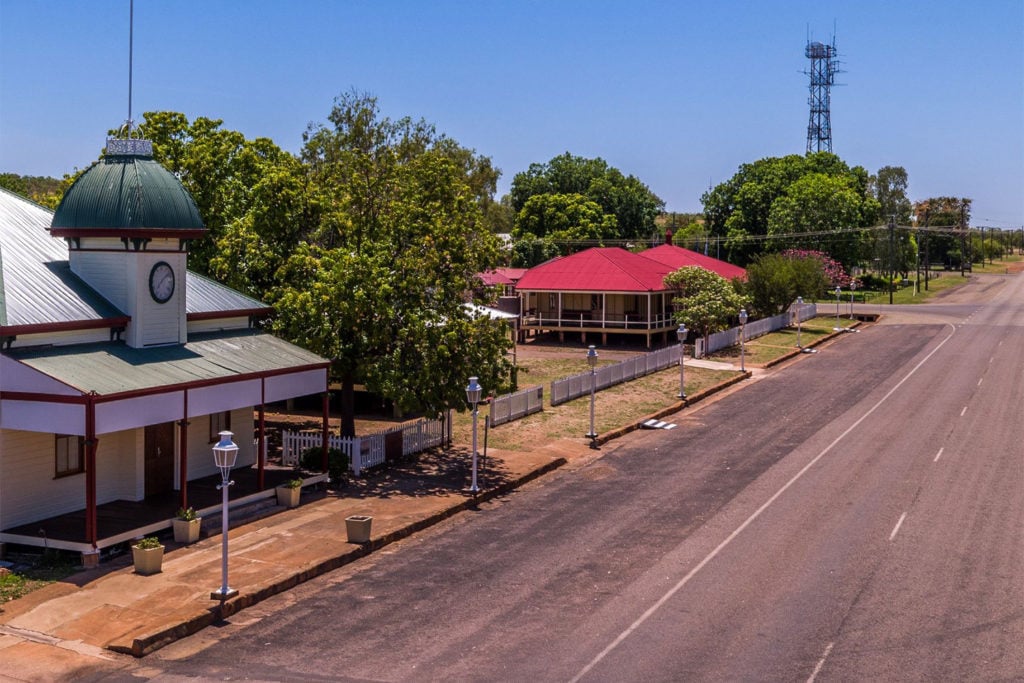 Budding artists, bring your sketchpad because Croydon will have you overwhelmed with its heritage charm. The town is steeped in gold rush history which you can unpack at the True Blue Visitor Information Centre, Iguana Consols Mining Museum, Chinese Temple and Heritage Precinct.
Outback sunsets hit differently and Croydon is no exception. Jump aboard the Croydon Golden Sunset Tour or hit favourite local spots like Diehms Lookout, the mining museum and around Lake Belmore, a popular recreational area to swim, fish, ski and canoe.
Some may laugh if say you're bringing your golf clubs to the Gulf Savannah, but the joke's on them as Croydon features a FREE 9 hole golf course. Those who laughed can borrow clubs from the Croydon Caravan Park.
Next stop is Normanton, and you won't be travelling by car!
Normanton
Choo-choose your day to travel to Normanton to align with the Gulflander timetable – a historic rail journey on a heritage-listed railway line. The classic Gulflander experience connects Normaton and Croydon on a 5-hour Savannah-Guided tour chocked with local history, however shorter excursions on railmotors are also available.
Have you picked up that fishing is a religion throughout the Gulf Savannah? Normanton is no exception located on the banks of the Norman river. Homages to the town's riverways can be found at Krys the Croc, a replica of the largest saltwater crocodile ever caught, and the big barra.
Normanton is the centre for Carpentaria Shire Council and is one of the only towns for hundreds of kms with a population exceeding 1,000, rivalled only by Doomagee and Mornington Island. It's famous for the Purple Pub (one guess why it's called that) and the Albion Hotel, which is decorated with murals painted by famous Australian pilot, painter, explorer and writer, the late Percy Trezise AM.
Mutton Hole wetlands are part of the largest continuous estuarine wetland aggregation of its type in northern Queensland, and offer significant wildlife observations.
Karumba
There aren't too many towns in Queensland where you can watch the sunset over the sea, especially that can be accessed by a fully-sealed road, so this is a claim to fame that Karumba holds proudly.
No trip to Karumba is complete without a visit to the Sunset Tavern for a cold beer/ wine/ soft drink and bucket of prawns. Speaking of prawns, Karumba was the centre for the gulf fishing industry in the '60s and '70s which is still thriving today and you can learn more of this history at Les Wilson Barramundi Discovery Centre. If you're more of a doer, jump aboard with a local like Kerry D Fishing Charters where you'll be reeling in the likes of barra, grunter, queenies, fingermark, mackerel and more. Ay Karumba – take us there now!
Tip: Coincide a trip here with the annual Outback by the Sea Festival – 2023 dates are set for 25-29 September.
Fun fact: Red Hot Chilli Peppers' 2006 song Animal Bar was eponymously named for Karumba's bar of the same name. Representing the cycle of life and the "'tiny, one-road dirt town' in Northern Australia that doesn't get rain for most of the year. When the rain finally does fall, it brings a sense of cleansing and rebirth".
Burketown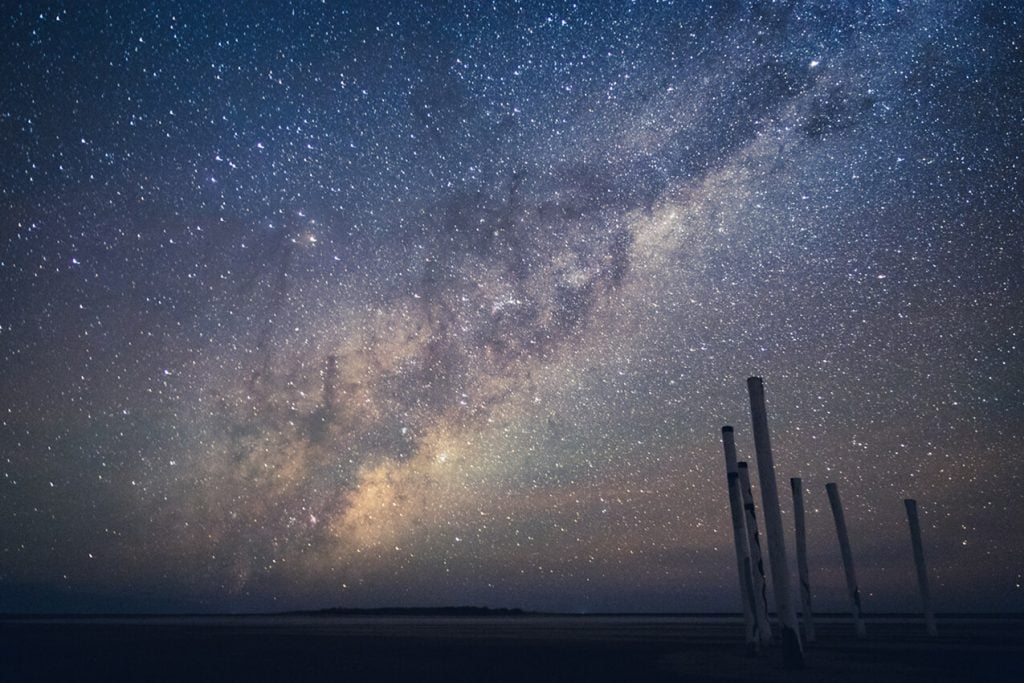 Slow down, you're going to spend a couple of days at Burketown (Moungibi).
Like any riverside or seaside town in Gulf Savannah, you'll want to pack a fishing rod as the rivers here are teeming barramundi and the like. Don't have your own gear? No fear! Yagurli Tours operate a range of tours from Burketown including fishing charters, tag-alongs, stargazing and hot air ballooning over Australia's largest aggregate of salt-pans.
No matter which tours you join, your First Nations guides know this land like the back of their hands, from cultural knowledge sharing dating back thousands of years, through to more recent European exploration including stories of William Landsborough's search for Burke and Wills.
Visit during spring and you might be delighted with a show from Mother Nature known as Morning Glory, as a collection of cylindrical clouds roll over the town.
Estuarine crocodiles, wallabies, sarus cranes and hundreds of birds habitate this area so to best appreciate the biodiversity, bring binoculars and a camera with good zoom. Don't forget, always be croc-wise in croc country.
Einasleigh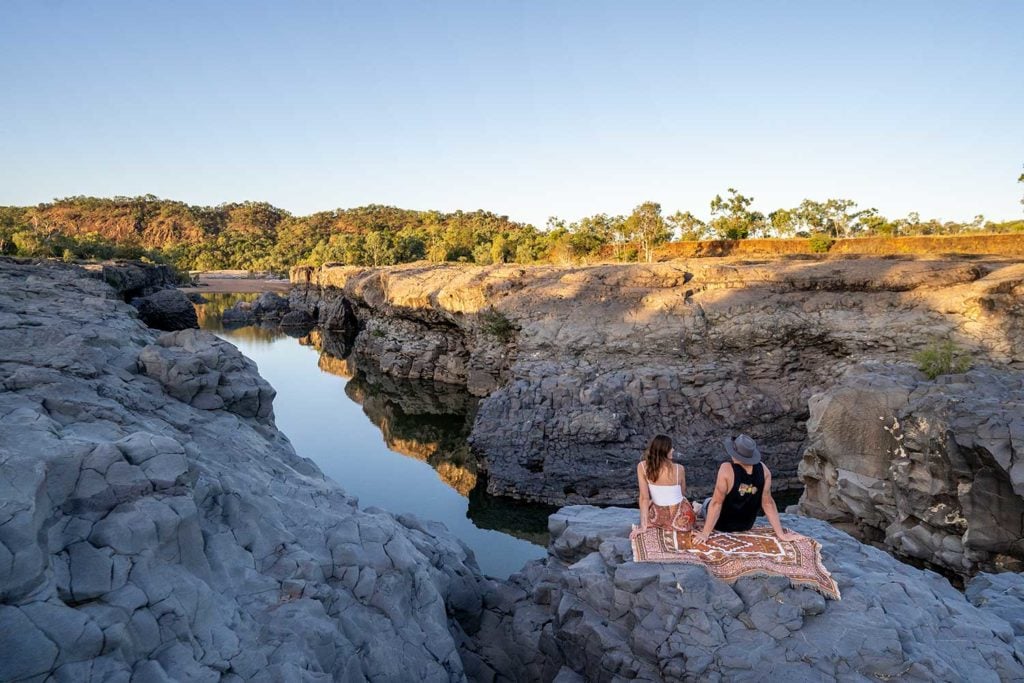 What's the distinguishing factor for when a town becomes a town? If it's that there's a pub than Einasleigh makes the list. With a population of less than 100, the town/ village/ community swells to over 1500 happy campers each year for the annual rodeo event, Easter at Einasleigh.
Einasleigh Hotel, in "Gulp Country" as their signs say, is all you want from a country pub. Cold beer, generous pub grub (aka meals for the non-Aussies out there) and an atmosphere that encourages socialising, so much so that the pub has banned the use of mobile phones! It is local lore that anyone who does use their phones is expected to shout the bar – so pack it away and have a yarn with your mates, the publican or even the next table over as is custom in the bush.
Walk the steps of an ancient lava flow at Copperfield Gorge, directly opposite the pub, which is also a refreshing swimming hole. There is a population of freshwater crocodiles that reside here, but like anywhere else, as long as you leave them alone, they pose little threat.
Tip: Don't let the fact that Einasleigh is located along the Gregory Highway fool you – access is recommended for 4WD with 45kms of unsealed road if heading from the Savannah Way route (Gulf Development Road). Alternatively, it is included on certain Savannahlander itineraries.
Chillagoe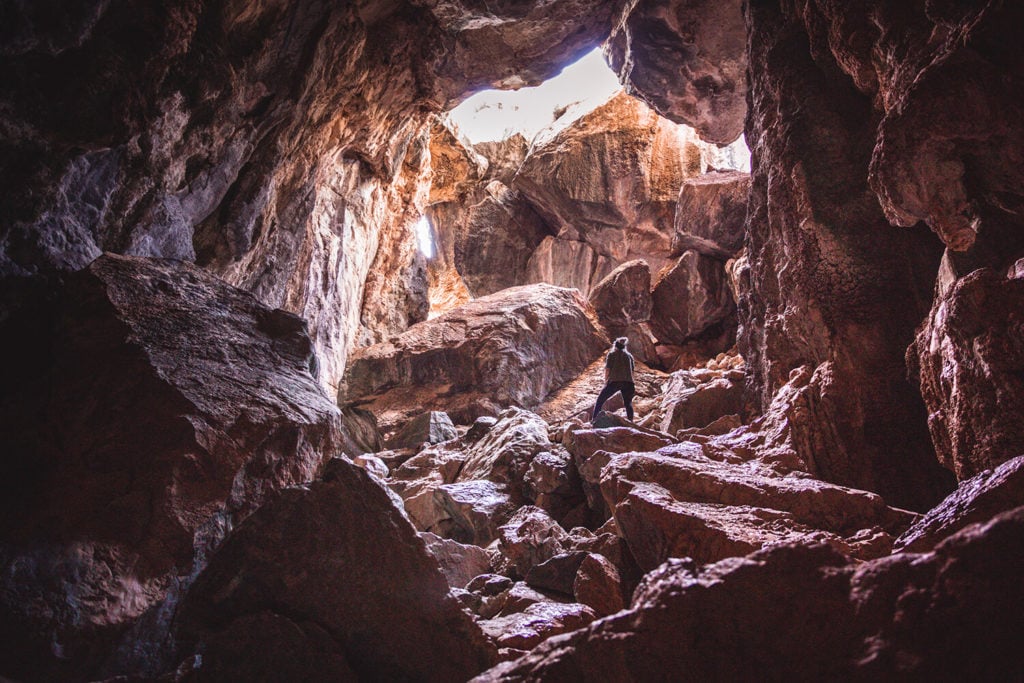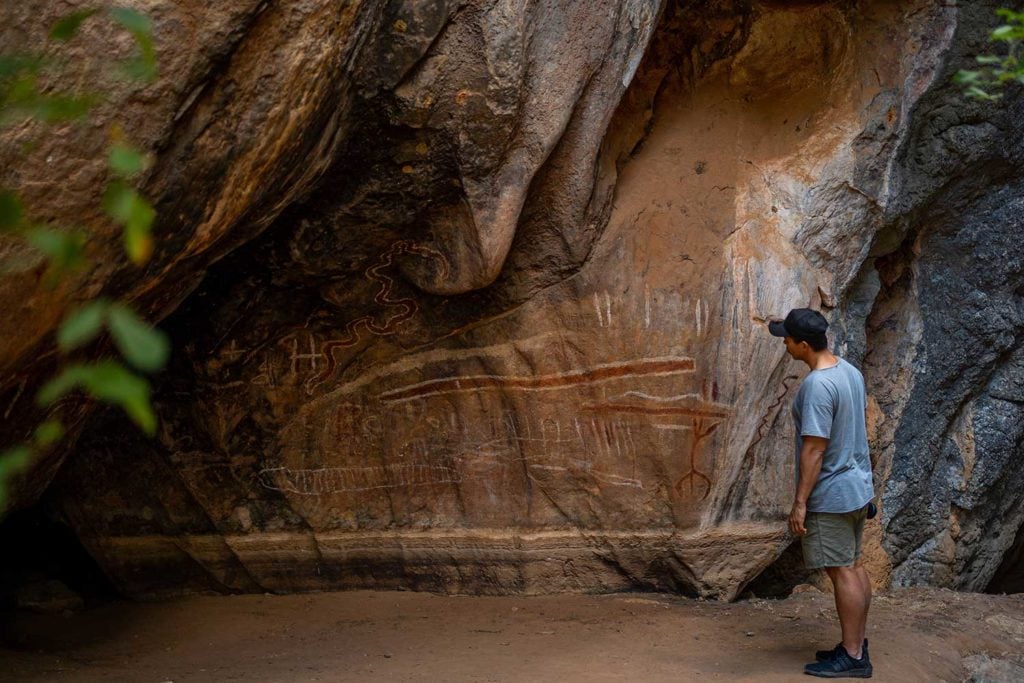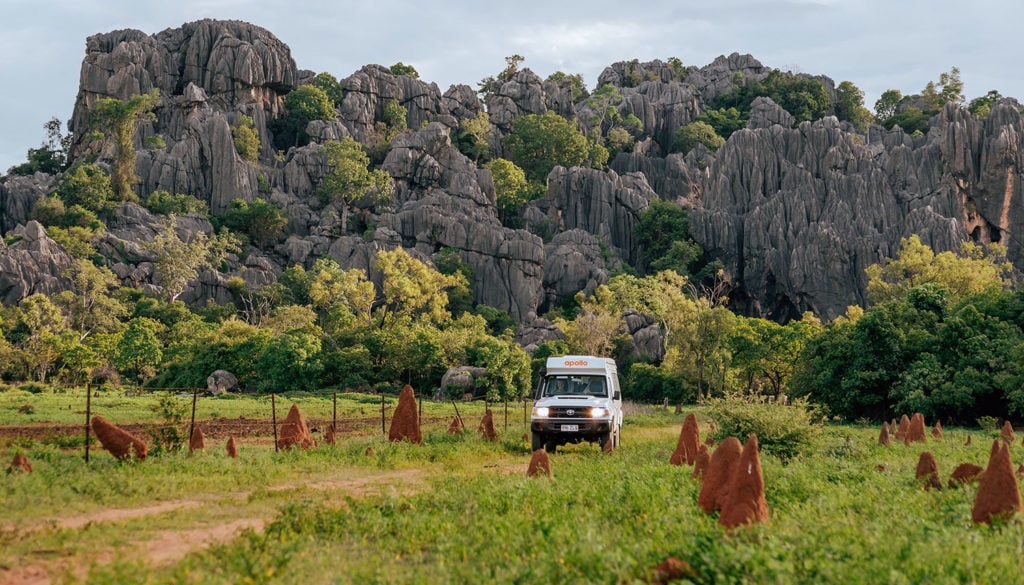 Welcome to the small town with a big offering, Chillagoe. Renowned for Chillagoe-Mungana Caves National Park, this 400 million-year-old limestone belt and site of an ancient reef, features a network of hundreds of ancient caves, Aboriginal rock art sites and spectacular scenery.
Six caves are accessible to the public, each as wondrous as the last – explore Donna, Trezkinn and Royal Arch caves on ranger-guided tours, while Mungana-Archways, Pompeii and Bauhinia caves are all self-guided. The caves can be cool, but the days can be hot so take a break at Chillagoe Weir, a popular swimming hole close to the town centre.
The town, established in the late 19th century, was once a smelting centre for lead and copper predominantly, but also some gold and silver. The site of the Chillagoe Smelters is now heritage-listed and interesting to visit for history-buffs and sightseers alike. Pack a picnic and watch the landscape turn golden in a way that it only can in the bush. Another popular sunset spot is Balancing Rock, a 440m return track with views over jagged limestone peaks and bushland.
If your trip aligns with the right times in the moon cycle, visit the Chillagoe Observatory for a closer look at planets, nebulas, and star clusters within their fully-equipped dome.
Remember to stay safe when exploring and always observe Queensland Parks' safety advice.