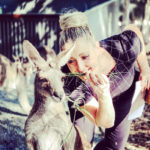 Embrace the outdoors at these vibrant events. Don your fascinators and join the spring carnival festivities at the 65th Cairns Amateurs horse racing carnival, a celebration of racing, food, wine, and tropical fashion. Cycling enthusiasts can explore stunning landscapes through Tropical North Queensland's Spring cycling calendar. Enjoy music at festivals and become a film critic at the Port Shorts Film Festival.
Cycling Events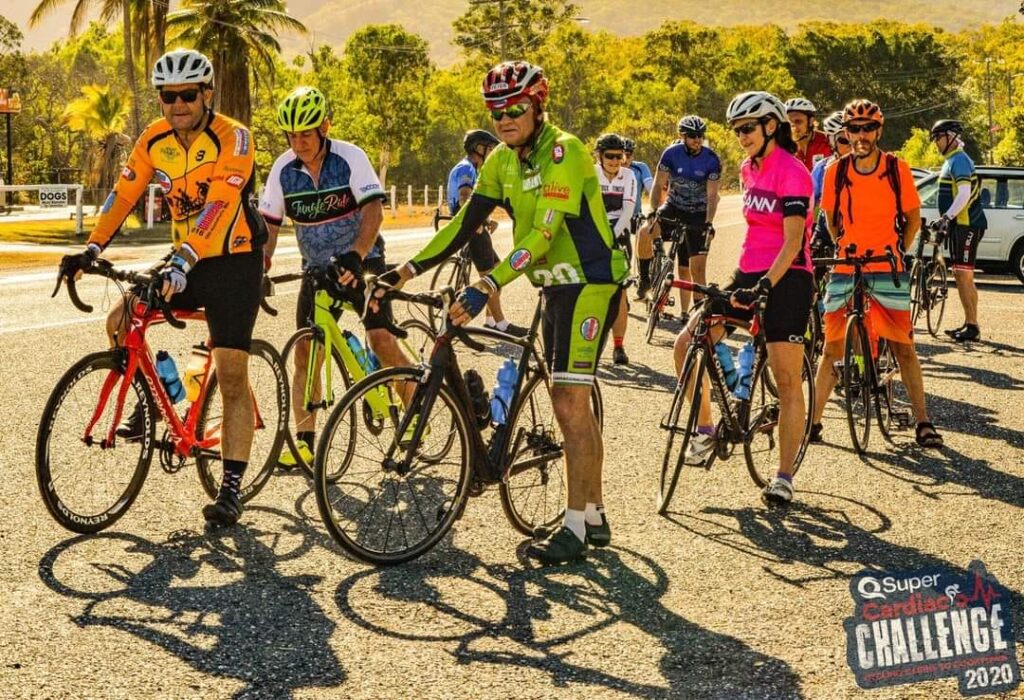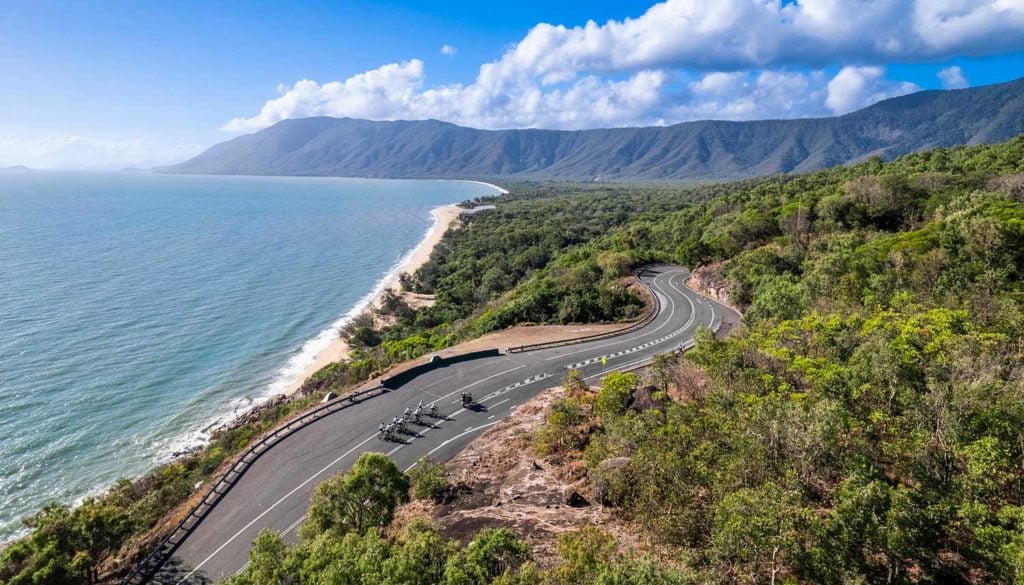 A mecca for cycling enthusiasts, Tropical North Queensland's Spring cycling calendar offers up three opportunities to cycle through the stunning landscapes of the north.
August saw the success Q Super Cardiac Challenge where riders went on a journey along the sun-dappled rainforest roads of Kuranda.
In September, riders and spectators take to the magnificent Great Barrier Reef Drive from Palm Cove to Port Douglas over the three-day Gran Fondo cycling festival from 8 – 10 September. With nine events on offer to test your peddle mettle and a festival hub to relax and rejuvenate, make a week of it and spend a few extra days exploring the village of Port Douglas.
But wait, there's more! If the Cardiac Challenge and Gran Fondo merely whet your appetite for two-wheel adventures in the tropics, fly back north in November and take on the world's oldest and most demanding mountain bike stage race – the iconic 600-kilometre Crocodile Trophy. From 5 – 11 November, you will race through the rainforest, take on the Tablelands and be challenged by the outback before finishing on the breathtaking, famous golden sands of Four Mile Beach in Port Douglas.
Music Festivals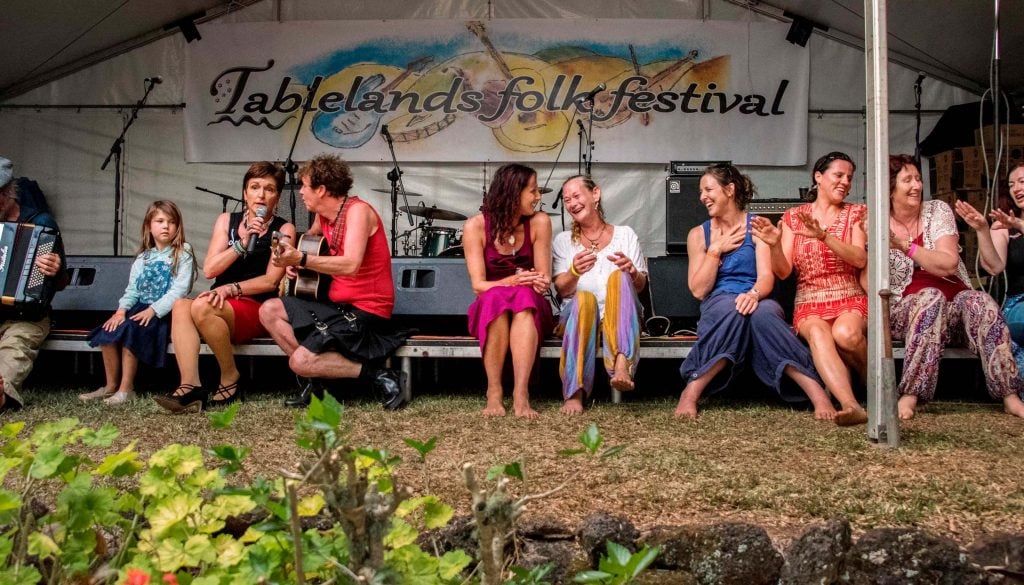 From 6 – 8 October, combine your love of country and camping at Tropical North Queensland's premier music festival – Savannah in the Round. Held annually in Mareeba on the Tablelands, the 2023 festival will rock your socks off as headliner Jimmy Barnes storms the stage. Also featuring Aussie music royalty Kasey Chambers, Daryl Braithwaite and Kate Ceberano, the weekend will introduce up-and-coming US country sensation, Alexandra Kay. The event is a favourite of locals, so grab a swag and spend the weekend with us!
If camping isn't your thing, stay closer to Cairns, immerse yourself in local indigenous culture, and listen to superstar Jessica Mauboy perform up close at the Yarrabah Music and Cultural Festival on 7 October. Nestled between the emerald green of the mountains and the sparkling Coral Sea, the festival celebrates the century-long legacy of brass music excellence and encourages festival goers to explore traditional Gungganji cultural practices and workshops and feast on delectable local flavours.
Head to Yungaburra for the Tablelands Folk Festival on 27 – 29 October. Groove to the rhythm of headliners Belly Savalas or the sweet acoustic blues of Black Cypress, take in a music or dance workshop or soak up the hip energy of the weekend. While you're there, you might even like to throw a line in during the Tinaroo Barra Bash in a quest for the elusive big barramundi!
Art & Culture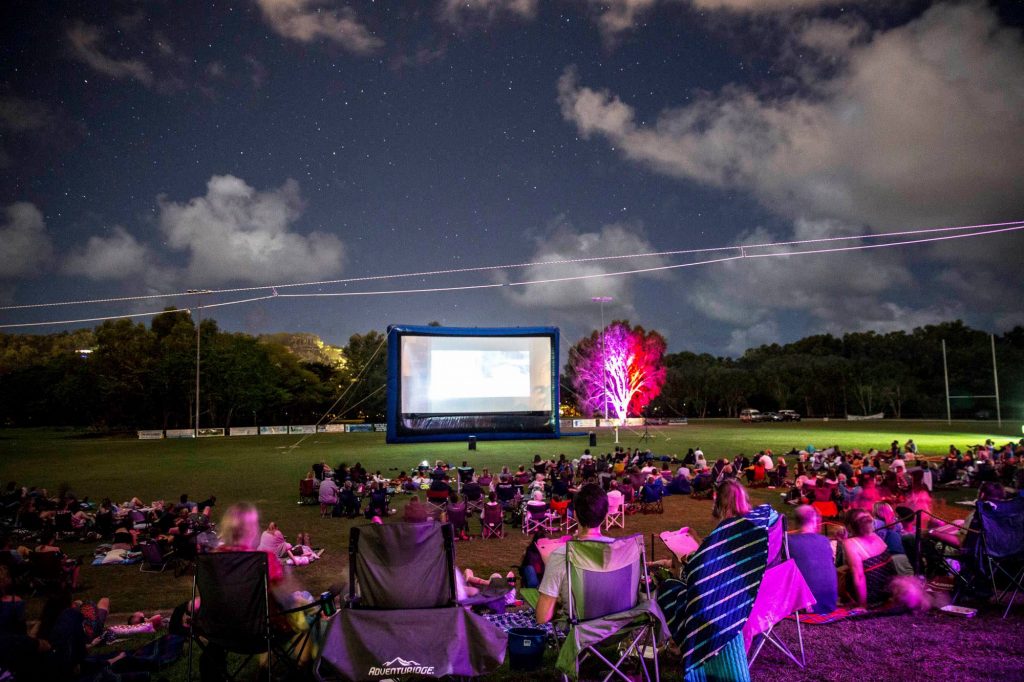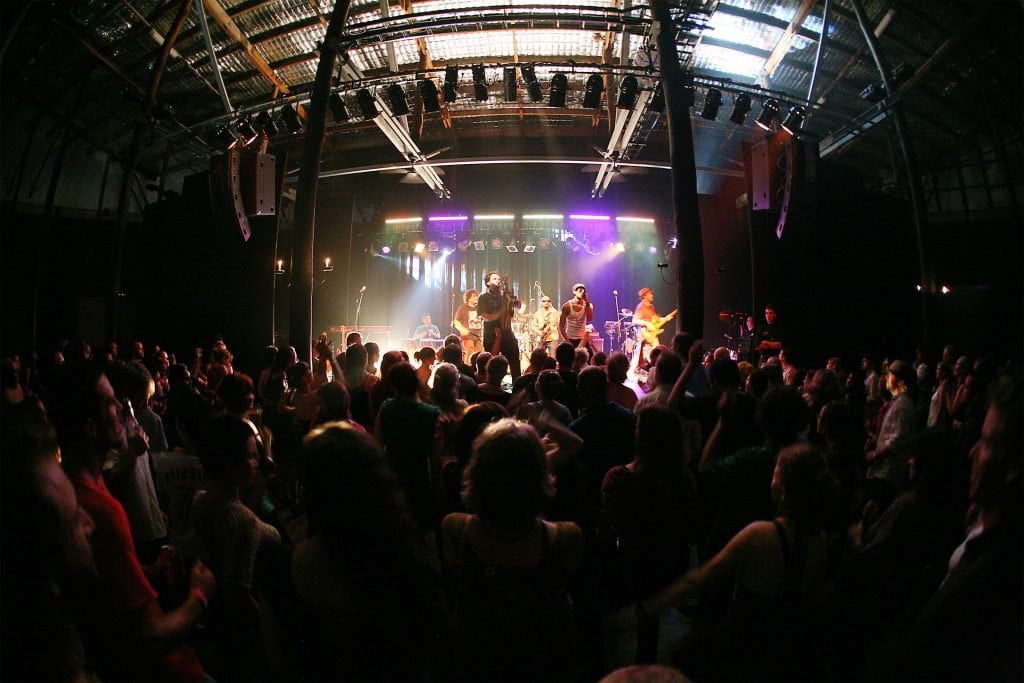 Light up your spring holiday by taking a journey of the senses at the inaugural Shine on Gimuy Festival from 5 to 15 October. Australia's newest First Nations festival, connect with the world's oldest continuous culture on the Cairns waterfront precinct as it comes alive with lightscapes and soundscapes from artists Paul Bong, Michelle Yeatman and Vernon Ah Kee as you wander through and immerse yourself within their large-scale installations.
Continue  your cultural immersion on 20 October at Cairns' iconic Tanks Art Centre during an evening with Queensland duo Busby Marou.
November welcomes the iconic Bangarra Dance Theatre based in Sydney to Tropical North Queensland on 3 November for a performance of their first work dedicated to the early learning of children aged 3 to 7. Waru – Journey of the Small Turtle is a contemporary saltwater Lagaw Kazi (Island Children) story inspired by the Torres Strait Islander totemic system of the green turtle.
From music to dance and on to cinema, film buffs can take the spectacular Great Barrier Reef Drive to Port Douglas for the coolest film festival in the tropics – the annual Port Shorts Film Festival from 13 – 14 October. Relax under the swaying palms and stars while watching a selection of short films from both Australian and International filmmakers, or if you fancy yourself a creator of cinematic magnificence, enter your own short film and take the opportunity to engage with some of our country's finest filmmakers and producers in a workshop.