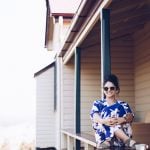 These eco-travel tips will ensure that your trip to Tropical North Queensland is as green as the lush rainforest environment itself.
In case you missed it, there's a green-tourism revolution afoot, with travellers increasingly making more conscious choices.
And rightly so, our natural environments need protecting so they can be shared with tomorrow's generation.
Considering Tropical North Queensland is home to not one but two World Heritage-listed sites, eco-friendly travel has garnered even greater importance.
The good news for travellers, having a positive impact on the environment need not cost you your creature comforts.
Lighten your footprint with these 9 ways to be a more eco-conscious traveller.
1. Seek out accommodation and experiences that are Eco certified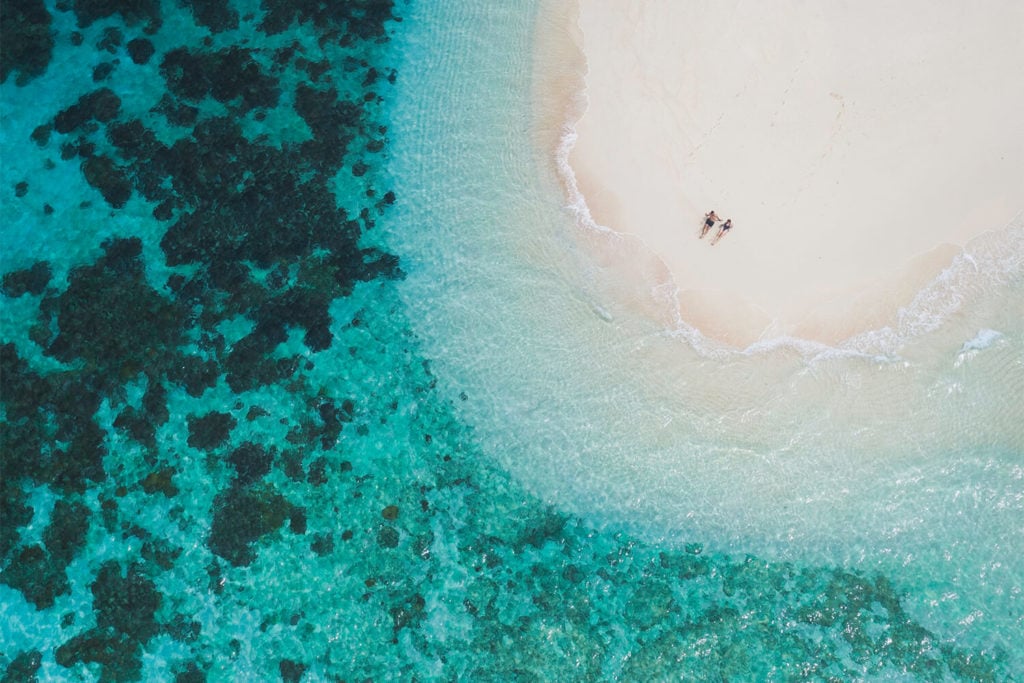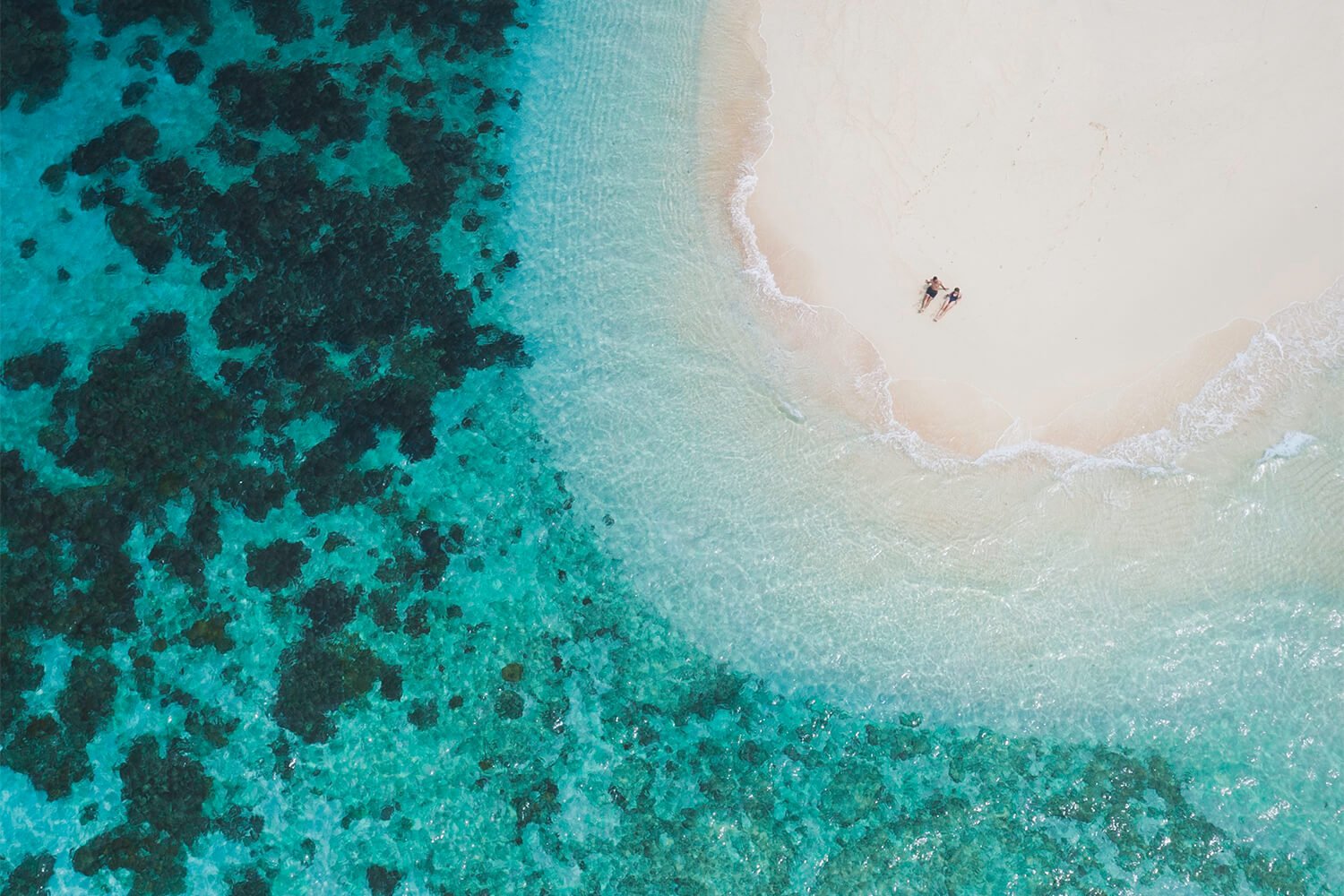 When you're spoilt for accommodation and experience choice, it's helpful to have an ecotourism filter to narrow your options down.
To make your Cairns and Great Barrier Reef holiday entirely green, bypass Google and go straight to the source of Eco certification in Australia, Ecotourism Australia's Ecotourism Guide, or jump over here.
With five different accreditation levels, in order for operators to wear one of their three logos – Eco Certified Tourism, Respecting Our Culture (ROC) Certified and Climate Action Certification – they must go through a rigorous assessment process.
The result? You know you're holidaying with the real eco-friendly deal.
2. Stay somewhere sustainable
Sleep soundly knowing you're leaving minimal impact by booking accommodation that gives more than it takes from the environment.
Accommodation falls into Ecotourism Australia's assessment system if you're looking for a single source of truth (see above).  Alternatively, some accommodation groups have their own self-accreditation systems so it pays to do your research.
Take for instance Crystalbrook Collection's sustainable luxury or Accor's global eco-accreditation, which each prove they've earnt their sustainable stripes.
From hotels with rooftop gardens to villas with recycled rainwater, going green has never looked so comfortable as it does with the eco-luxury you'll find in Tropical North Queensland.
To help you navigate where to stay, click here.
3. Tour with guides who live and breathe the natural environment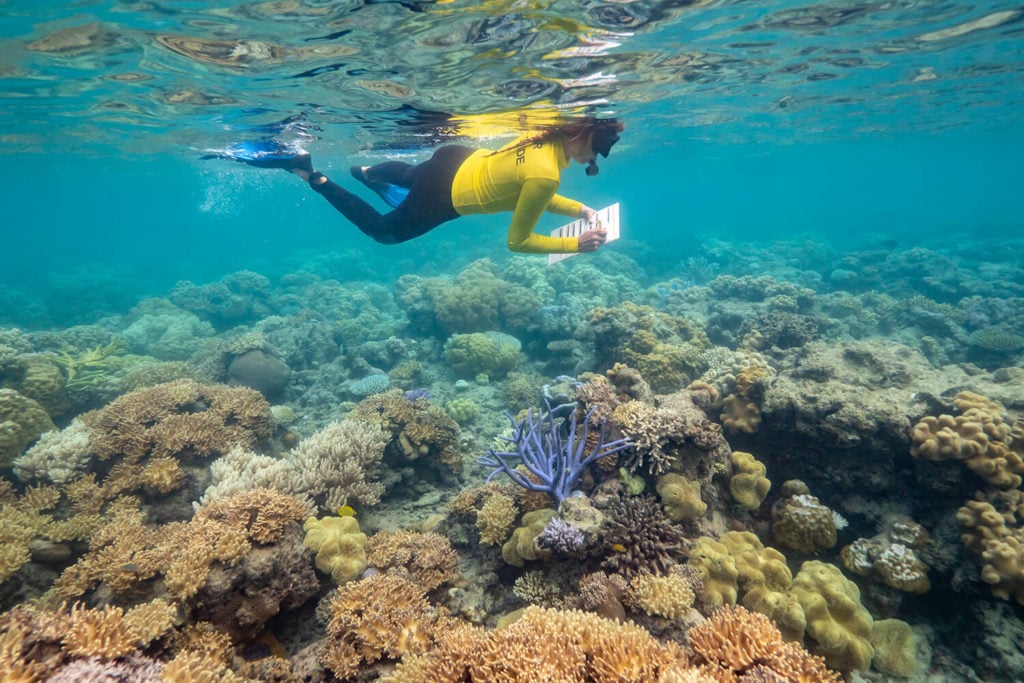 There are regular tour guides and then there's an eco-echelon – the Master Reef Guides, Wet Tropics Guides and Savannah Guides – who each have to undergo certified training to wear their titles.
With a sole purpose to protect and interpret the environment, you'll find Savannah Guides touring the tropical Savannah aka Gulf country, Wet Tropics Guides in the rainforest, and Master Reef Guides championing the Great Barrier Reef.
To discover more about the Master Reef Guide program and why you should discover the Great Barrier Reef with one of them, swim over to this corner of the internet.
4. Always respect the environment you're visiting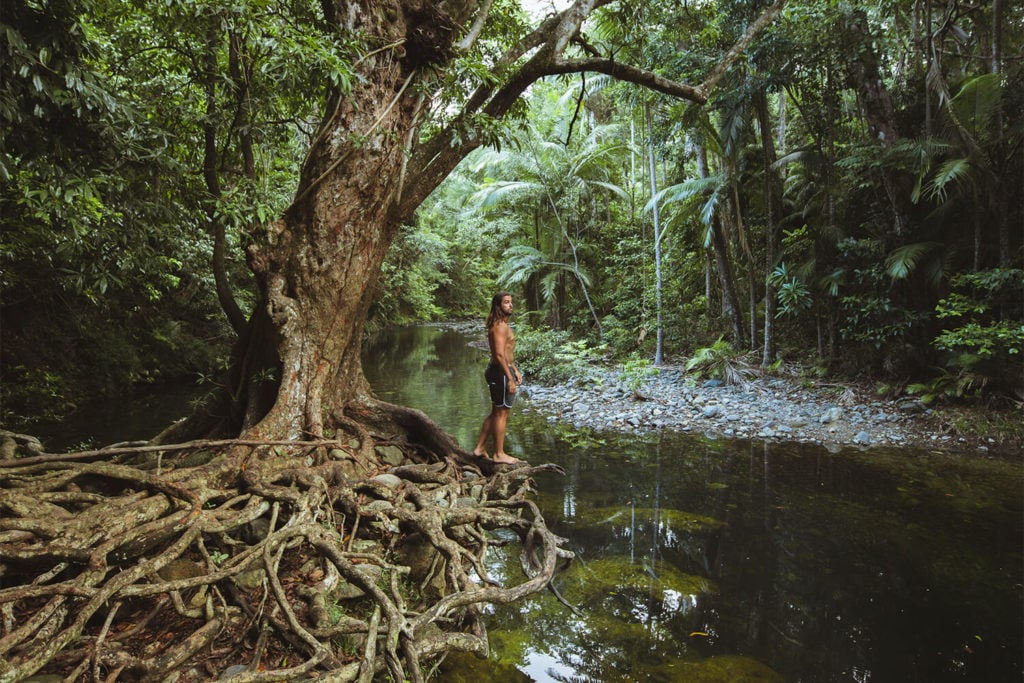 Just as you would respect a friend's house when you visit, the home of two living treasures – the Great Barrier Reef and the Wet Tropics rainforest – deserves your utmost respect when you drop in on these pristine environments.
Embrace the ethos of leaving only footprints and taking only photographs as you explore both World Heritage-listed wonders by keeping on the path and following signs. Ensure you take all your own litter with you and go one step further by taking every trace of rubbish you see during your visit; leave the natural environment even more beautiful than when you arrived.
5. Paw the line when travelling with pets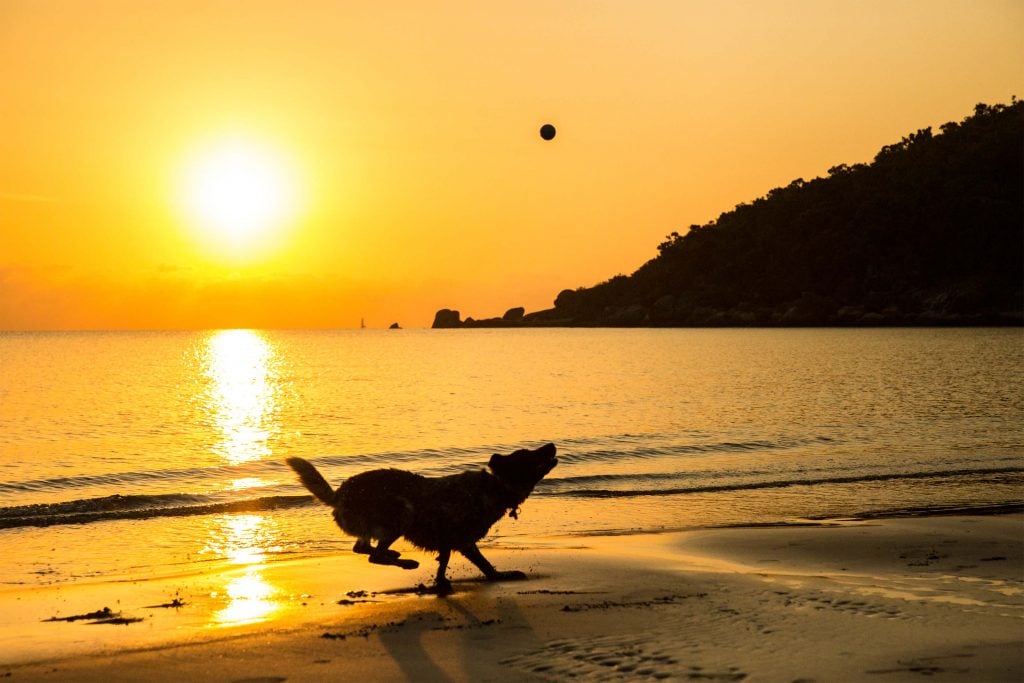 While Tropical North Queensland might seem like a paw-some place to take a break with your furry friend, be mindful that not all natural attractions are dog-friendly.
Across Queensland, domestic pets are not allowed in National Parks. However, Tropical North Queensland is home to numerous pet sitters or kennels that can watch Fido whilst you explore the World Heritage Rainforest.
Alternatively, opt for camping spots and holiday parks that are still in rainforest locations, but border on National Park areas, so that you can still experience the rainforest.
6. Reduce your consumption of single-use plastic
Small acts add up to big impact – none more so than eliminating single-use plastics from your lifestyle, whether at home or on holidays.
Take banning plastic straws for instance. Australians use about 10 million each day, which is how they became the focus of the Straw No More campaign launched by 10-year-old Cairns local, Molly Steer in 2018, which has since been embraced by tourism operators across the region.
No matter where you are in the world, you can make an impact by supporting businesses who have gone plastic free, using reusable cups, bringing your own shopping bags and being more conscious of your consumption habits.
7. Shop local and support small business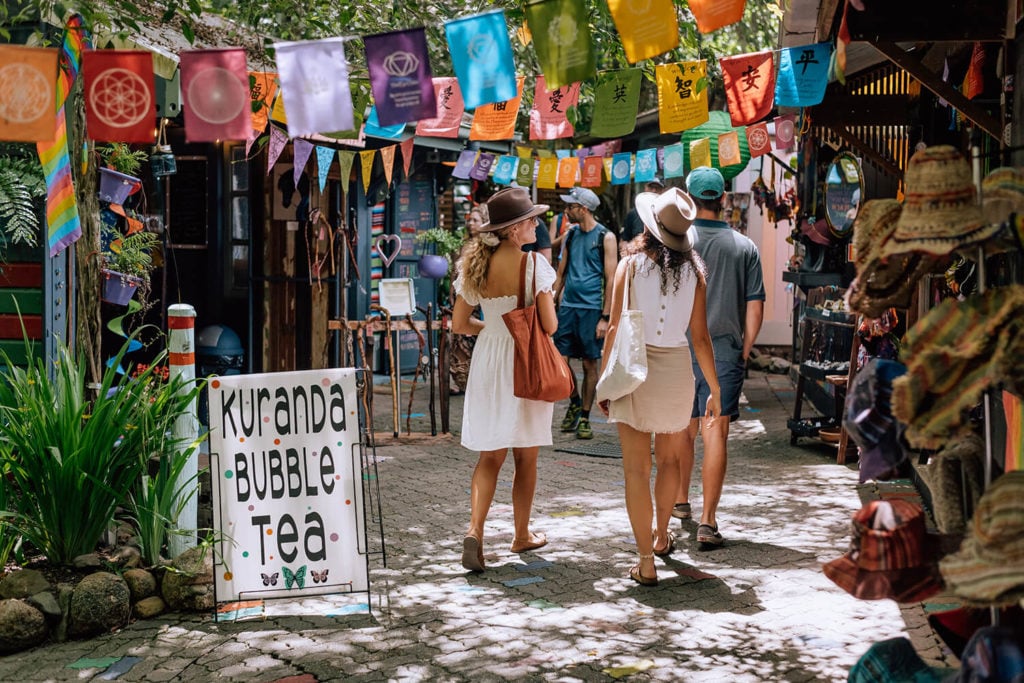 Rather than stock up on souvenirs imported from faraway lands, shop local for loved ones at one of Tropical North Queensland's markets.
You'll find everything from artisan handmade goods to tropical produce only found here to gift loved ones a taste of the tropics.
Alternatively, support local businesses by investing in experiences in the region, rather than things to take away from this natural wonderland.
8. Hire a bike rather than car to get around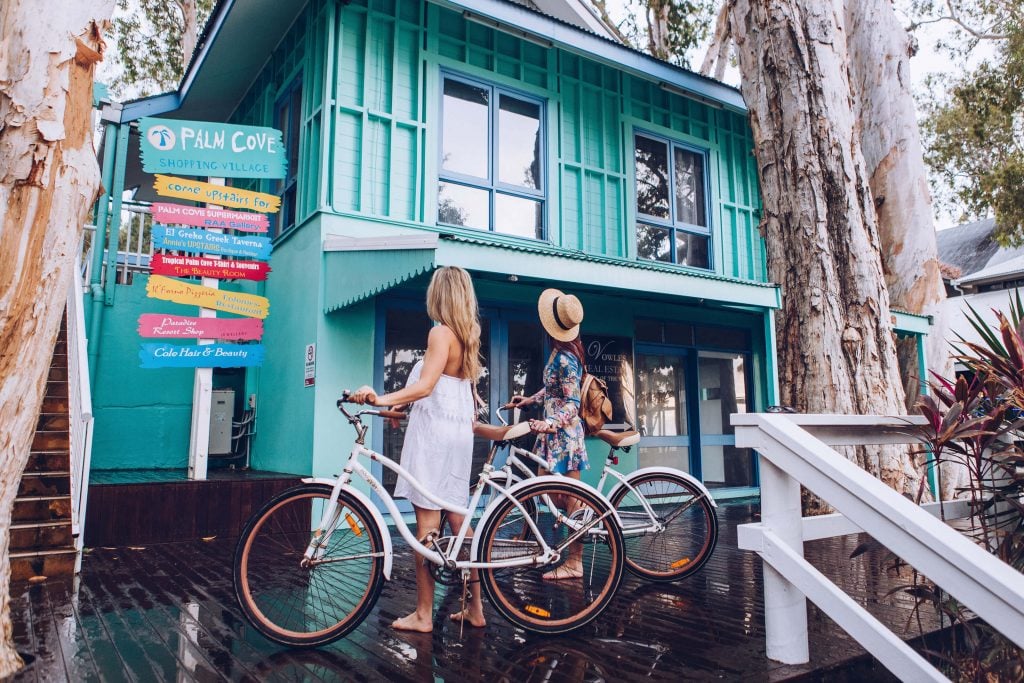 Explore the seaside suburb of Palm Cove by bike
Put pedal to the metal around Tropical North Queensland by swapping four wheels for two as your transport method of choice.
No need to BYO bike, you can hire one from the likes of Biked Palm Cove or opt for a hotel which has bike hire for guests like those in the Crystalbrook Collection – Riley, Flynn and Bailey.
9. Carbon offset your flight or think about efficient road trip routes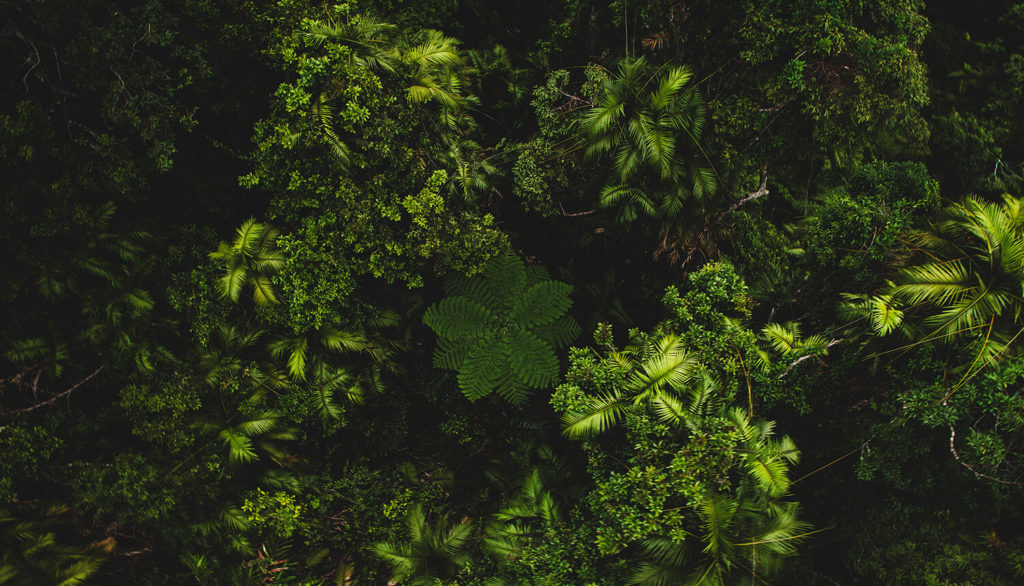 Kick off your eco-conscious holiday before you even land in Cairns by carbon offsetting your flight.
If driving, consider efficient routes to get here to maximise fuel efficiency.
Alternatively, if driving an electric car, consider taking the Tropical North Queensland Electric Vehicle Drive, which connects Mena Creek in the south with the Daintree Rainforest in the north across 500km of Wet Tropics scenery, all powered by electricity.
No matter which one (or all) of these you tackle on your next adventure – you can holiday knowing you've played a part in keeping our natural assets pristine.