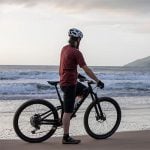 Just outside of Cairns lies a tropical wilderness experience that is not to be missed. Explore 40 kilometres of natural trails and incredible views you'll only find in Tropical North Queensland.
Kuranda, Smithfield, Atherton Forest. If you're coming to Tropical North Queensland to mountain bike you've probably already scratched these names onto your must-ride list. But have you heard of Davies Creek? It's time to plan your escape to one of the region's hidden gems, tucked away in the shadows of the Lamb Range just 45 minutes from Cairns.
8am – Vroom with a view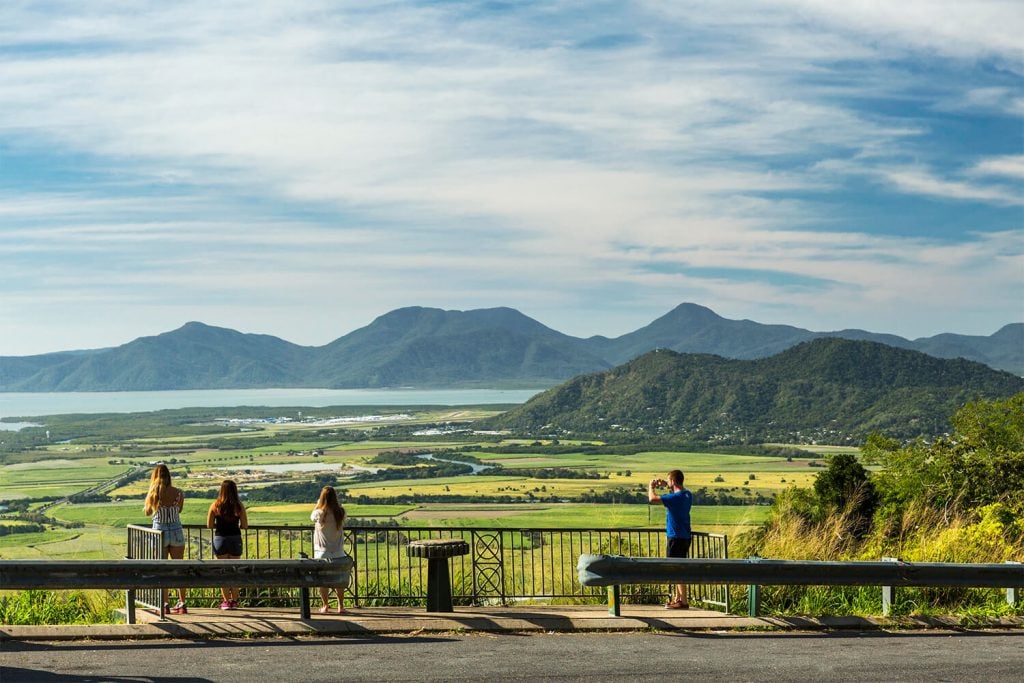 You've fuelled for a big adventure and packed your bike. Now it's time to jump in the car and head west on the Kennedy Highway, a spectacular road that takes you up over the mountains behind Cairns and onto the Atherton Tablelands plateau. The views are magnificent, so stop off at Henry Ross Lookout to soak it all in. When you've broken clear of the rainforest and into the undulating, scrubby outback terrain of the Dinden State Forest near Mareeba, look for the signs to your destination – Davies Creek Mountain Bike Park.
9am – Go stations
With 25 kilometres of trails to explore here, it's time to smile and jump onto trail 1, also known as the Gateway Trail, a 10.6km green-rated loop that can simply be ridden in its entirety back to the carpark or – if you point your front wheel down the series of loops that come off it – used as the foundation for a more challenging Davies Creek ride. Eat up the easy flat singletrack of the Velodrome away from the carpark, then weave and worm through the termite mounds, grass trees and gullies of Twin Gullies before making the gentle but constant climb up the red dirt of the Powerline Trail.
9.45am – Peak performance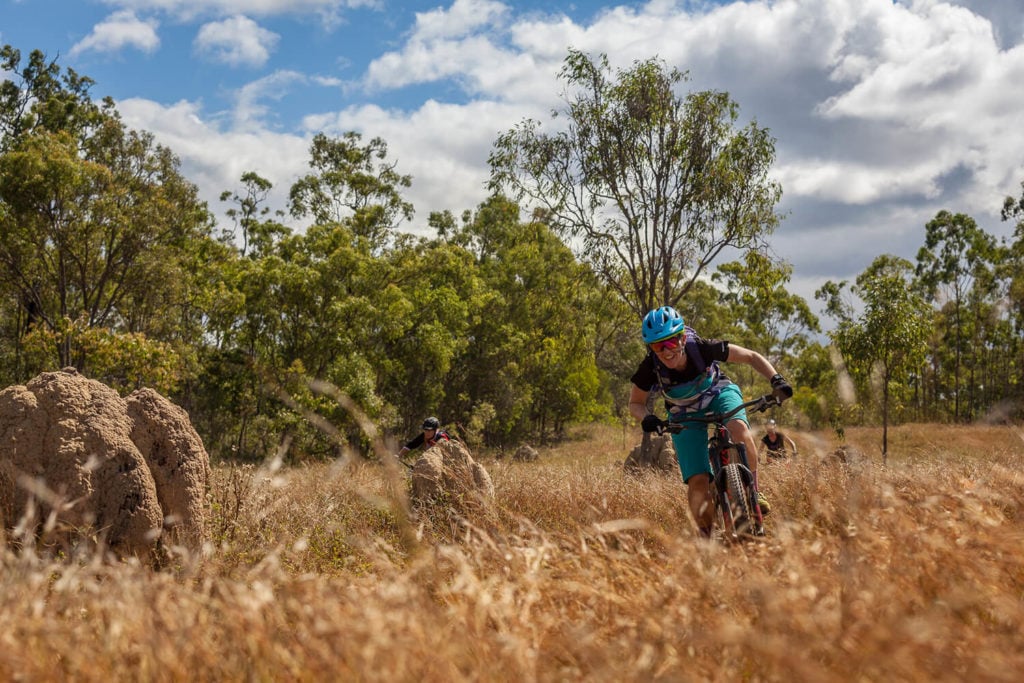 You've come upon one of Davies Creek's secondary loops, the blue-rated trail 2 (1.7km), also known as Balboa. Now climb it up and along the hillside, watching the scrub thicken and green, and the earth take on a richer red brown, before making the turn onto another blue-rated ripper, trail 3 (4km). This ascent over rockier, more technical ground takes you to the high point of your day's ride, the perfect spot to pull over, take a breather and refuel.
10.30am – Thrill seeker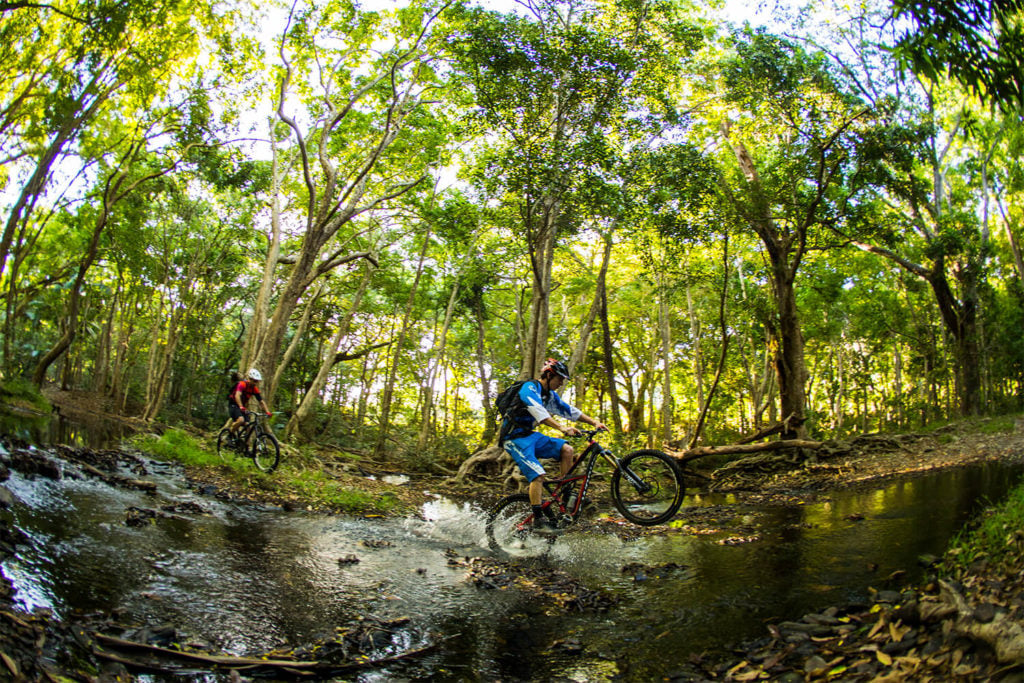 It's time to get your senses racing on the mad rush down from trail 3's peak onto the mandatory trail 4 (blue, 1.9km) known as McGraths' Maize, with its epic sweepers, berms and blasts through gullies. Then it's back onto the Gateway Trail for a fast, flowing descent down The Link ridgeline, before making a gentle criss-crossing climb towards a gully crossing called The Bone.
11am – Decisions, decisions
You'll need to ask your legs a question now – do they have it in them for another of the secondary trails that runs off the Gateway Trail, the green-rated trail 5 (3.6km) or Dingo Run? And, further along, the more easygoing trail 7 (green, 2.7km), also known as Youthful Yindin? If you're still feeling springy say, 'To hell with it!' and tick off every last kilometre Davies Creek Mountain Bike Park has to offer.
12.30pm – Go explore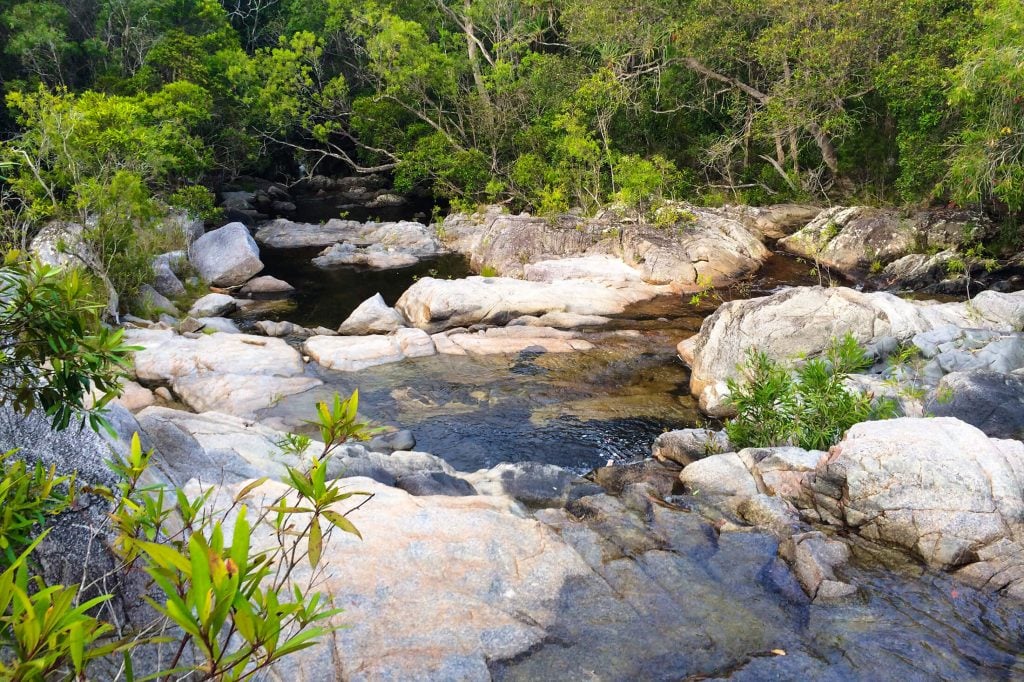 You're back at the carpark with the afternoon ahead of you – what next? To ease aching legs, make the hop, skip and jump to nearby Davies Creek Falls to be awed by the sight of one of nature's great waterfalls and take a dip in the picturesque swimming hole nearby. For lunch, head west to Mareeba before an afternoon of touring a coffee plantation, or head back towards the coast via the rainforest village of Kuranda with its dining, shopping and natural attractions.