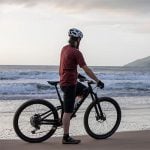 You're on your way to some of the best trails Tropical North Queensland has to offer, but if you don't have the right bike you might not be getting the most out of the experience.
There was a time when a mountain bike was just a mountain bike. Not anymore. Thirty-plus years of racing and development has seen the category split into different classes, each focused on delivering the best performance on different styles of trails and riding. If you're coming to Tropical North Queensland to ride the trails but aren't sure just which kind of bike you need, keep reading to find out if you're on the right track.
Cross Country (XC)
These are the modern-day versions of the traditional mountain bike, designed for stacking up the kilometres over all kinds of terrain and trail. Their frame geometry, suspension and other aspects are designed to deliver an even-handed mix of lightness, climbing efficiency, downhill stability and bump-absorbing ability. They're light, agile and efficient, making them ideal for long-distance point-to-point riding, but can struggle on the roughest surfaces and be a little nervy on the steepest, fastest downhills.
The trails: The Musgravea Track, Goldfield Trail, Misty Mountain shared roads and Cardwell State Forest trails are all natural homes for an XC bike, along with Four Mile Beach and Mission Beach. They're also well suited to green-rated and even some blue-rated trails at Smithfield, Atherton Forest and Davies Creek mountain-bike parks.
Trail
Trail bikes nudge the good-time meter up over their XC cousins with longer travel suspension that can eat up bigger bumps and frame geometry that errs slightly towards downhill stability over pedalling and climbing efficiency. They're fractionally harder work on the flat and up hills than a good XC bike but are still designed to get you around efficiently and are more stable and assured when the trail points down, gets really gnarly, or both. If you're going to be pedalling as much as you'll be tackling big bumps, jumps and technical downhills – your average mountain-bike park blast, in other words – this is the bike for you.
The trails: Like XC bikes these can be ridden anywhere but they're especially well suited to the blue-rated trails of the region's mountain-bike parks and can handle the odd black-rated trail, too.
Enduro/All Mountain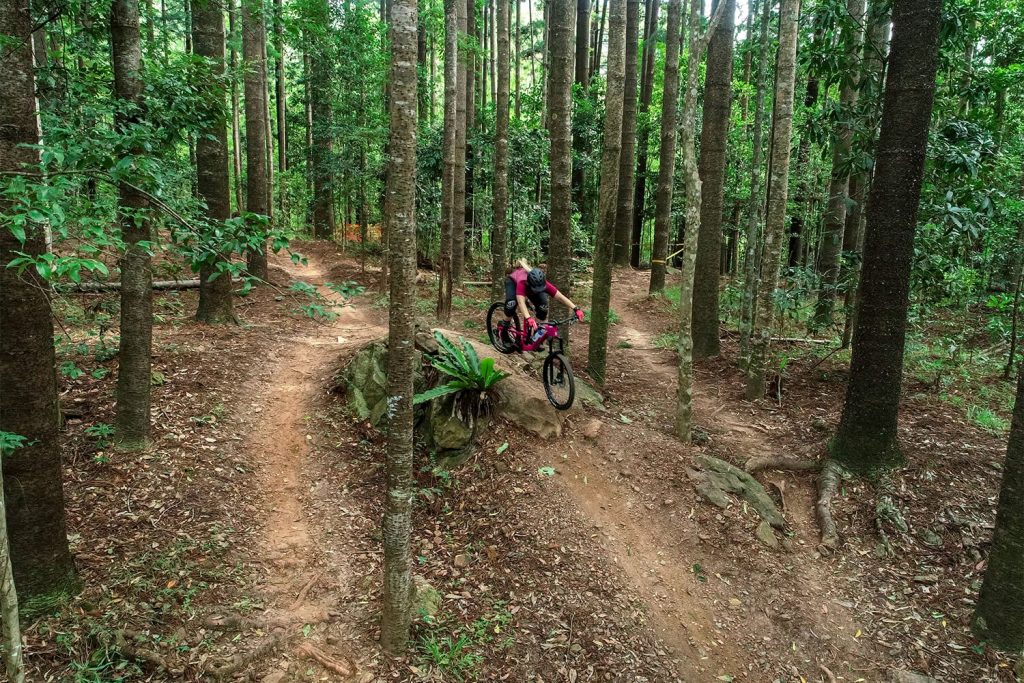 Enduro racing is a form of mountain-bike racing where competitors are only timed on the downhill parts of the course. These riders want a bike that can tear down the steepest, most technical downhills, absorb the biggest bumps and be pedalled point-to-point but the latter isn't so important. As a result, they have even longer travel suspension than a trail bike and frame geometry more aggressively orientated towards putting you in the right position for steep downhills.
The trails: These bikes are just made for blasting down the Bump Track and the most challenging blue- and black-rated trails of the region's mountain-bike parks, but you'll huff and puff a little when the dirt points upwards.
Gravity/Downhill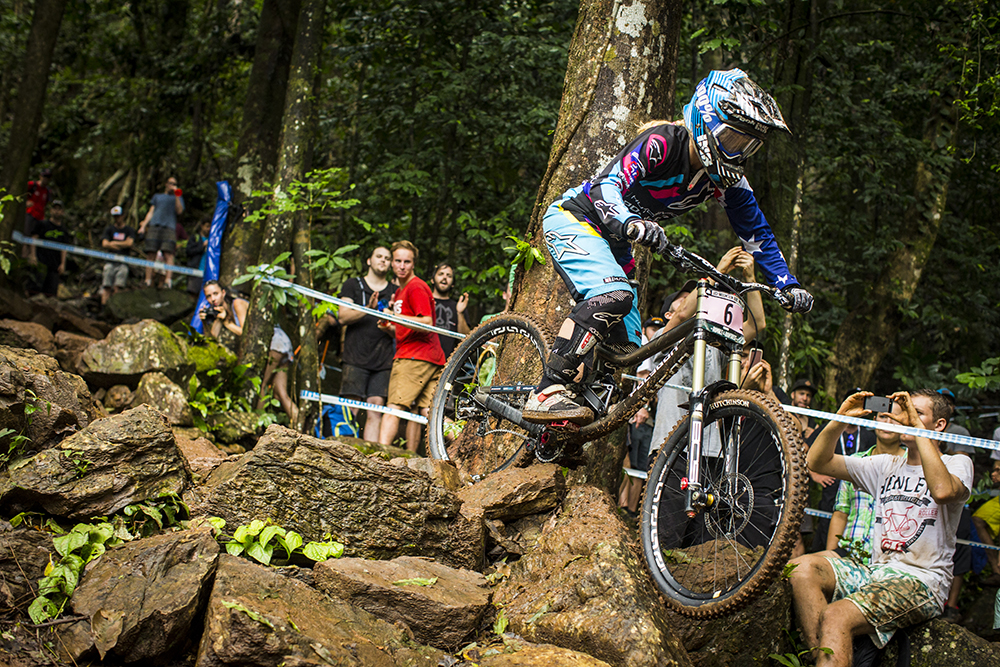 These bikes are designed for only one thing – bombing downhill over the steepest, trickiest, most technical terrain at maximum speed. Their frame geometry is fully optimised for downhill stability over pedalling efficiency. They have super-long travel suspension, are heavier and are more robustly built. They can be pedalled around but you wouldn't want to do it for a long distance or uphill. But if you could be magically transported with your bike to the start of your chosen downhill trail? Well, then they'd be the only way to fly.
The trails: The classic Kuranda DH trail and Smithfield's Worlds DH runs are testing for even the most skilled downhill riders, and supported by commercial shuttle services. That makes a gravity/downhill bike an obvious choice.