Getting from A to B
Absorb the extraordinary views of the world's oldest rainforest from above on the Skyrail Rainforest Cableway and from the ground aboard the Kuranda Scenic Railway. Watch the landscape unfurl as you travel through and over one of the world's oldest rainforest, the Wet Tropics Rainforest.
Take sight-seeing to new heights, literally, on the Kuranda Skyrail, with its highest station 545 metres above sea level. Glides above Australia's World Heritage Rainforest, providing a truly unique perspective. Climb aboard the Kuranda Scenic Railway, where the destination is the journey.  This famous railway was constructed between 1882 and 1891, the approximately one hour and 45-minute journey winds its way from Cairns to Kuranda, providing spectacular views of dense rainforest, steep ravines and the picturesque Barron Falls. Stroll through the Kuranda rainforest along a network of easy trails, accommodating to all types of walkers, that lead to picnic tables and seats, where you can slow down, stop and soak up the serenity under tall palms, figs and paperbarks.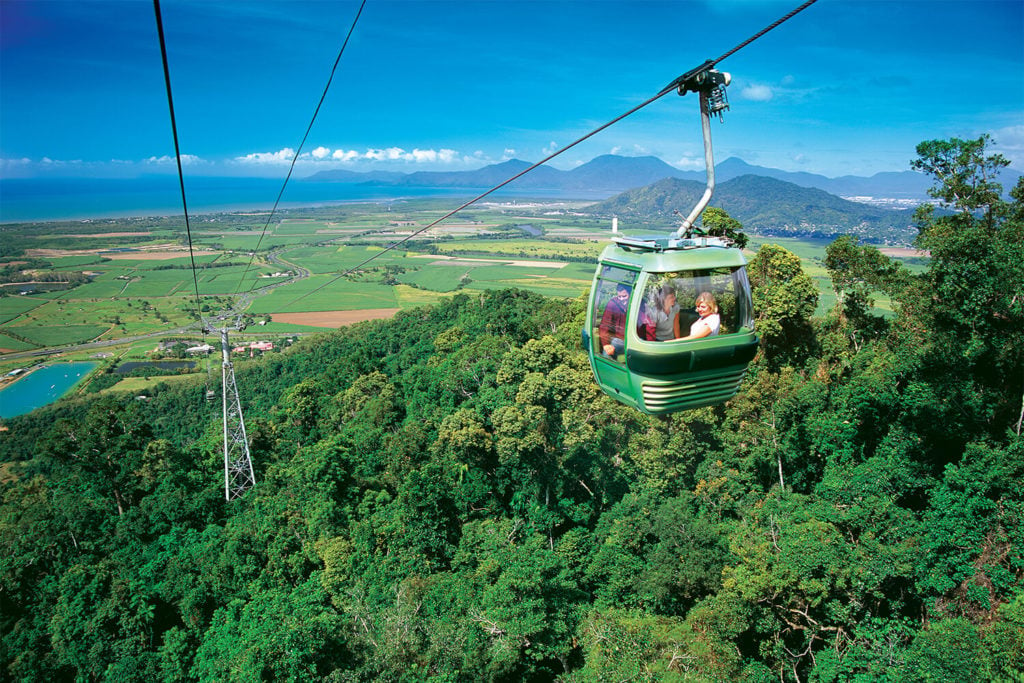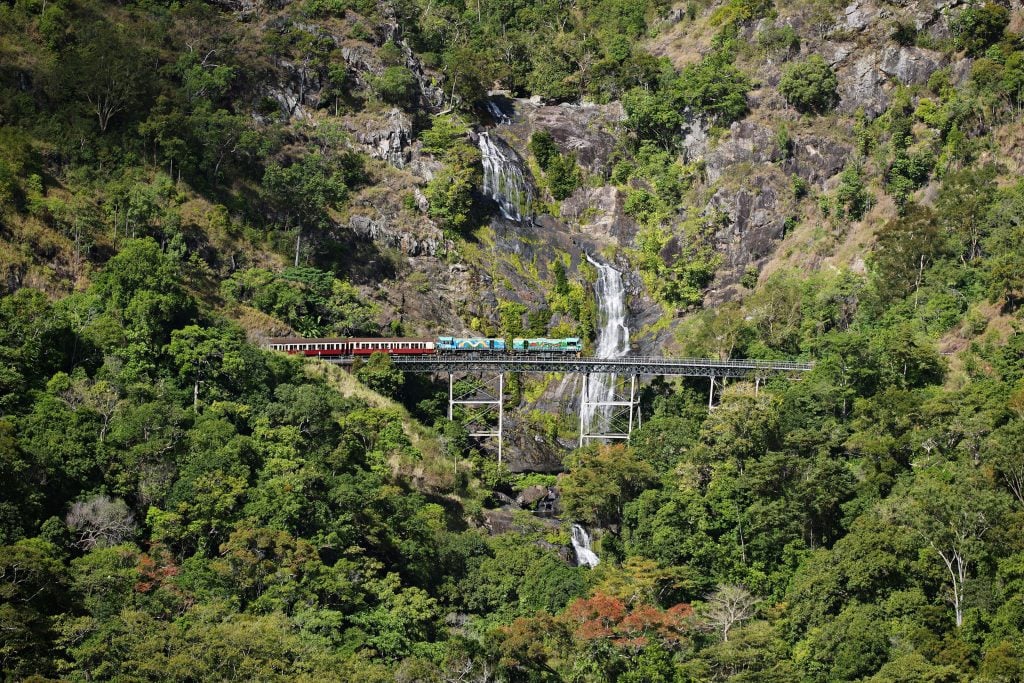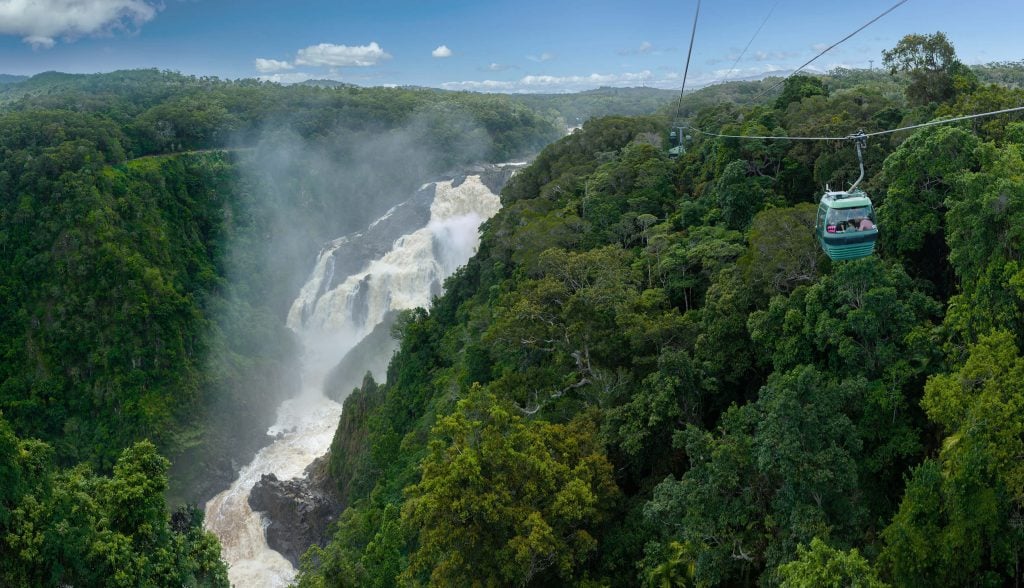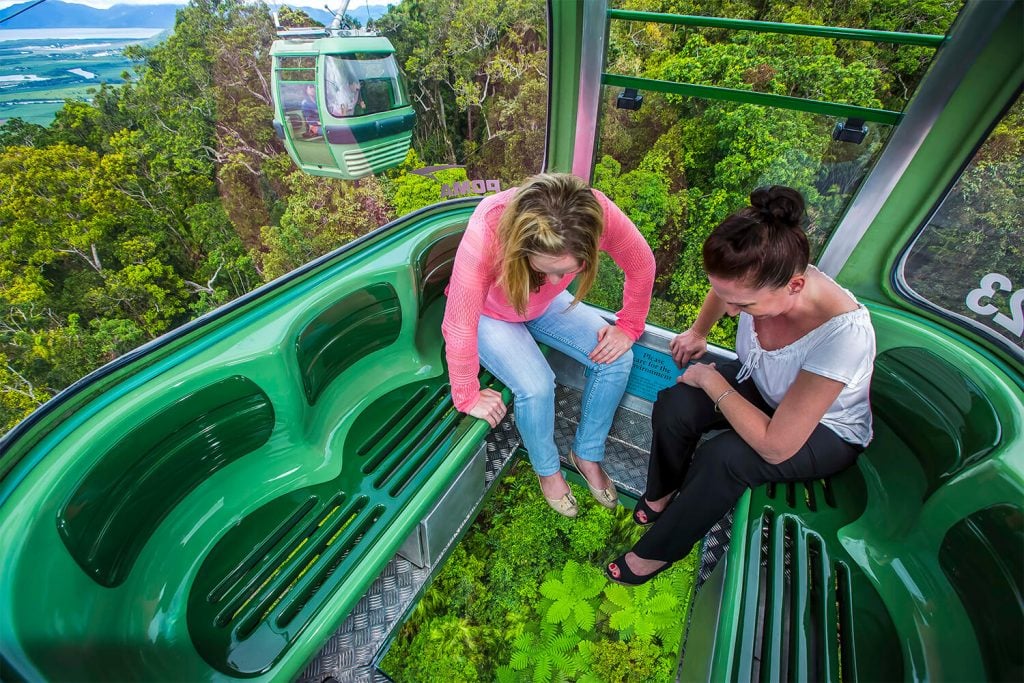 Riding the rails
Taking one of these spectacular rainforest journeys will keep your holiday on track.