Time

48hrs

Distance

27kms from Cairns

How

Self-guided

When

Friday-Sunday
Just as the Na'vi in Avatar have Pandora, Tropical North Queensland has Kuranda, a rainforest village worthy of its own feature film. If you don't know much about it, discover why you need Kuranda's leafy greens in your life with this 48 hour guide.
2pm: Visit a rainforest town in the clouds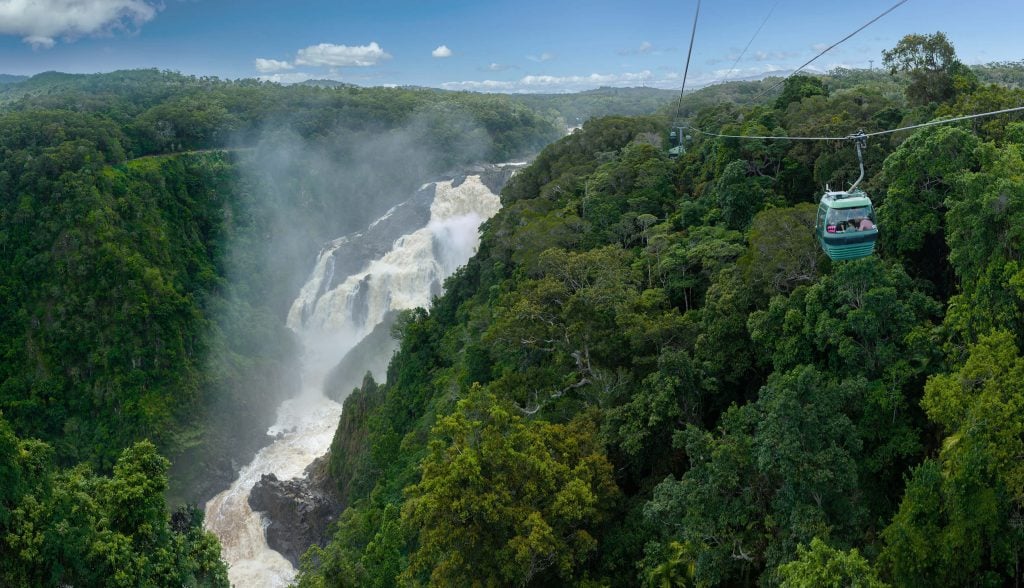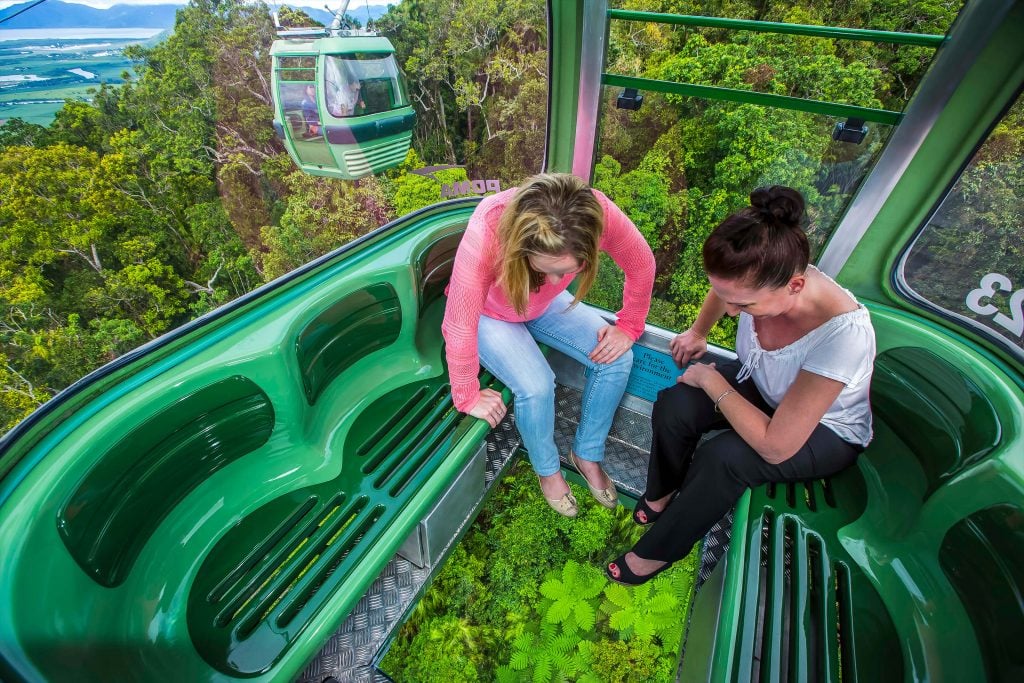 Swap Cairns' reef-fringed frontage for the World Heritage-listed Wet Tropics and glide over the rainforest canopy onboard Skyrail Rainforest Cableway. Running continuously from 9am, jump onboard a six-person gondola and float across 7.5km of UNESCO-voted-worthy rainforest. Last call for tickets to the top is 3:15pm and pre-bookings are highly recommended.
If you can, time your ride with one of the seven Diamond View gondolas, which ups the ante with a glass-bottom floor allowing you to peer deep into the rainforest below. Allow 1.5 hours for the trip, or even longer if you wish to hop out and explore the two mid-station stops along the way. They include viewing platforms for the thunderous Barron Falls and guided boardwalk tours led by Skyrail's Rangers at Red Peak Station.
3.30pm: Check in somewhere sweet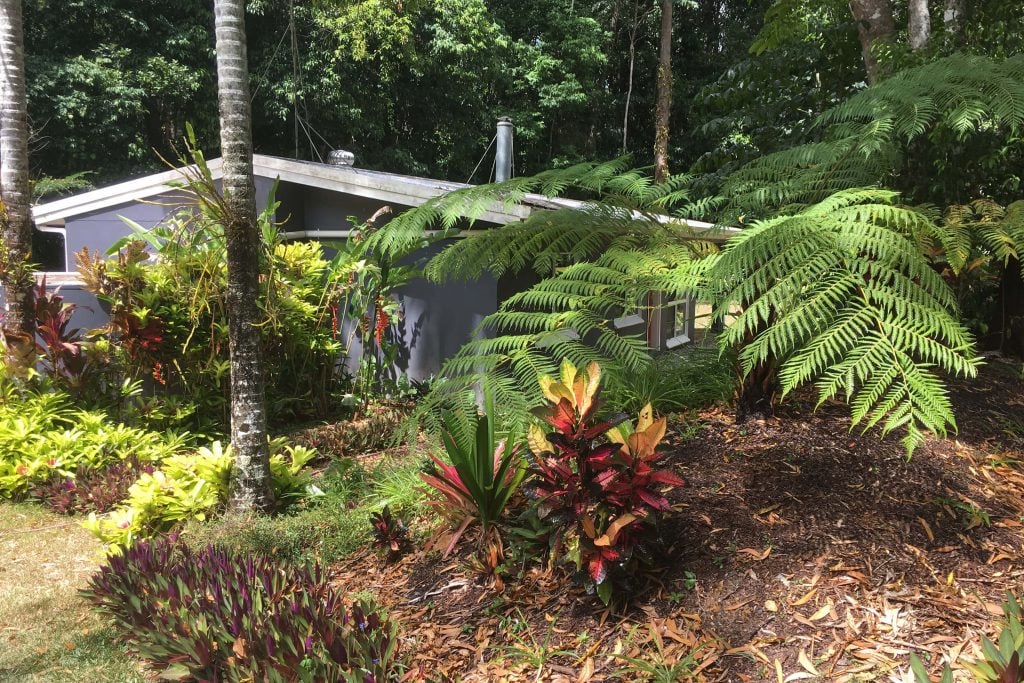 Just as sweet as its name suggests, check into Honeybee House. The accommodation is 10 minutes' drive from downtown Kuranda, but in the spirit of this hinterland, the hosts offers a pick-up and drop-off service to and from Skyrail Rainforest Cableway.
This holiday house isn't just kid-friendly, it's pet-friendly too, so you can bring all the important people (and pups) in your life. Nestled among five acres of bushland, this accommodation is the antidote to city-stress thanks to its leafy backyard planted with rainforest natives, mango, lychee, mandarin, tamarind and jackfruit trees.
6.00pm: Get some pub grub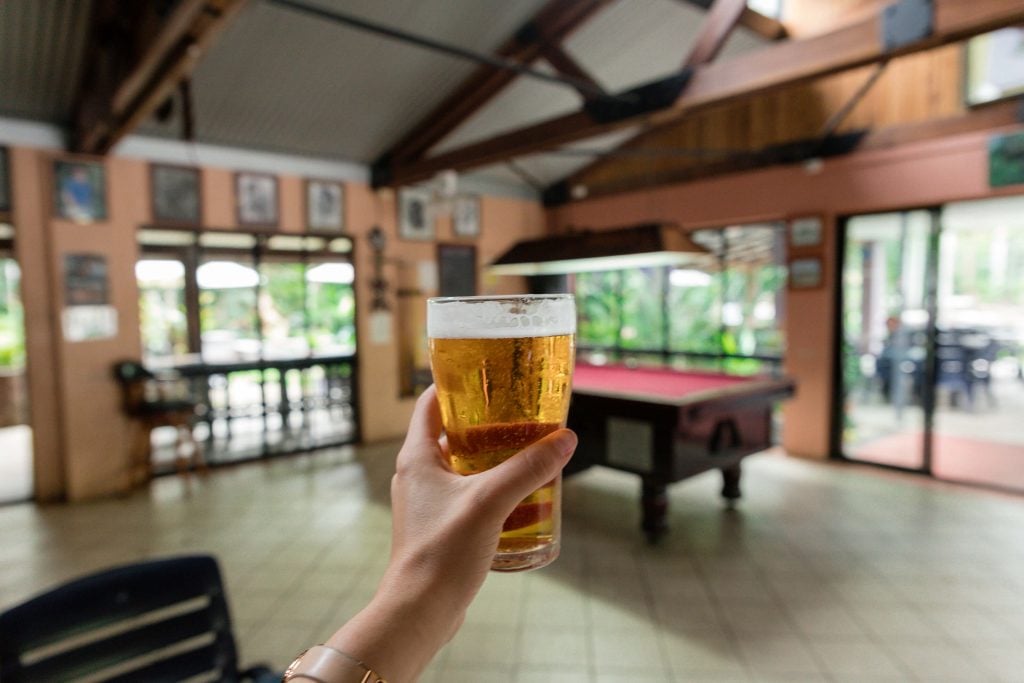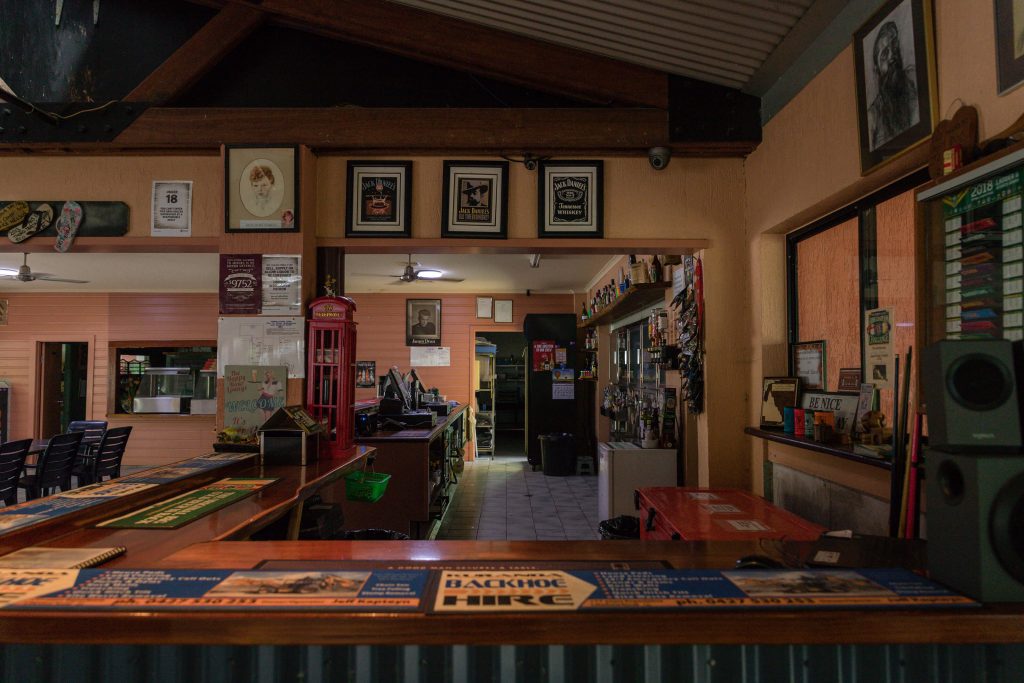 If you have travelled by car, dial up the delicious factor with dinner at the Speewah Country Tavern. Nestled on the edge of lush World Heritage Rainforest, this charming, family friendly retreat offers a host of yummy pub grub with daily specials.
The tavern may be closed Monday and Tuesday, but it makes up for lost time with a steak night every Wednesday evening. Bookings are essential if you fancy stopping by for a feed.
8am: Who said the most important meal of the day had to be little?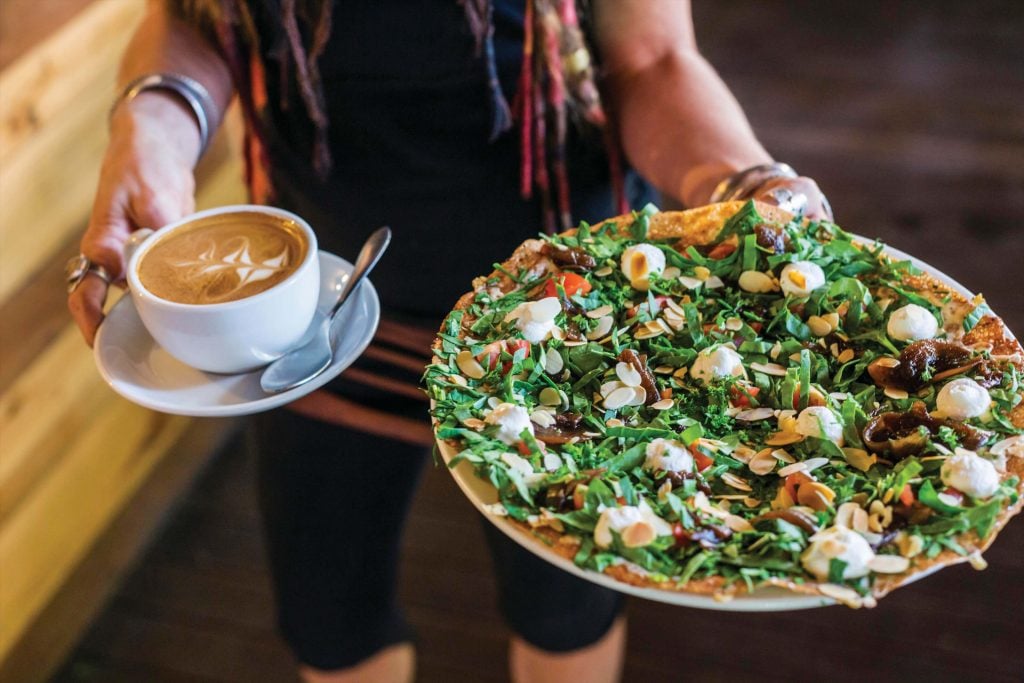 Petit by name, but not by nature. Petit Cafe Kuranda punches well above its tiny shop-front's weight. In fact, this little slice of Paris specialises in traditional French-style crepes and pastries, which are best washed down with local coffee.
The menu works its way from sweet to savoury crepe creations – think flavours like honey roasted chicken with goat's cheese, truffle oil and toasted almond flakes or caramel, walnuts and cinnamon if you've got a sweet tooth.
9.30am: From market to market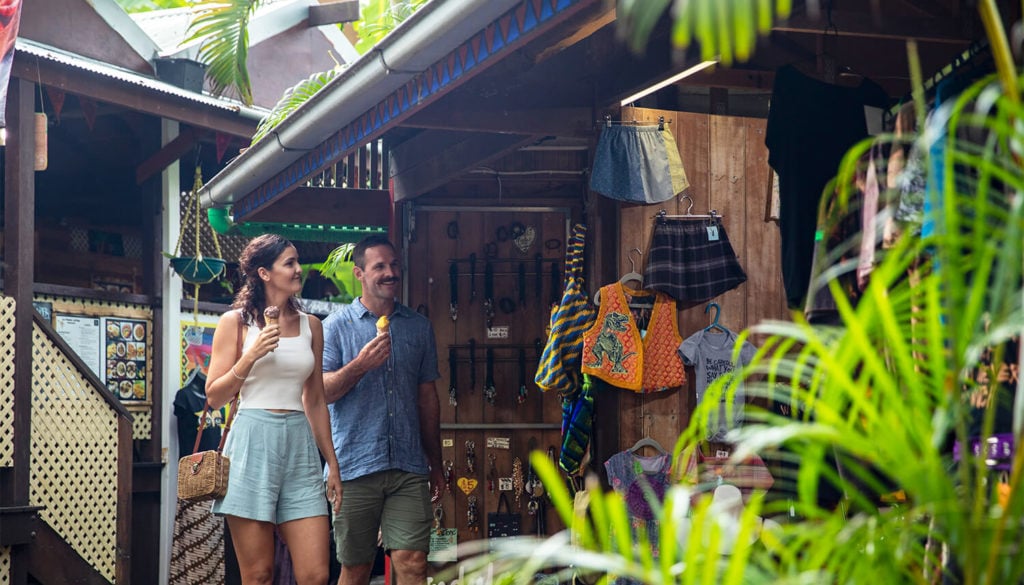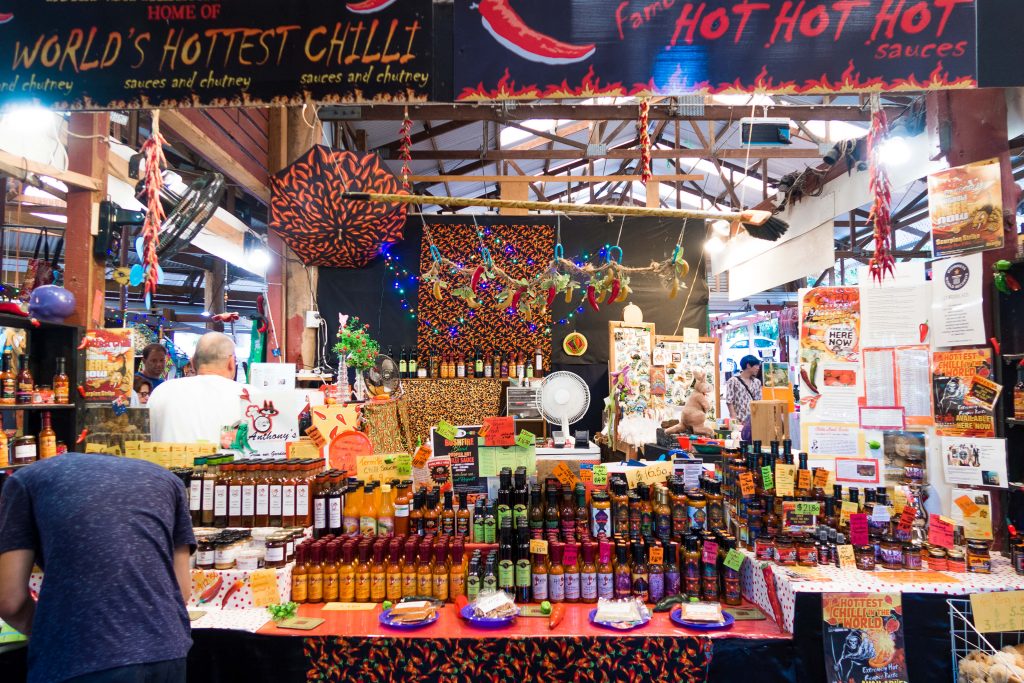 When it comes to markets, the Kuranda Market experience is the grand-poobah in Queensland. Not only is it big by size – it also has age and a buzzing atmosphere on its side.
Kuranda Markets have been around since 1978, when a group of local artisans set out on a mission to attract visitors to the area. Fast forward 40 years and the markets are as famous as the rainforest up here, with enough foot traffic to keep it open seven days from 9.30am to 3.00pm. If it's been a while between visits, you'll be happy to know the markets have evolved since 1978 with a renovation that's improved the shopping experience without commercialising what this market is all about – authentic rainforest artisans selling their wares.
Bring your wallet because there's no end of locally designed fashion, jewellery, leather works (if you've not seen crocodile leather, you'll see lots up here) along with a selection of pantry-stuffers like honey, coffee and macadamia nuts.
12 noon: The wurst is the best
Time to take a break from the markets and take a culinary trip to Germany. Venture to the "Wursthouse" at German Tucker, a quirky restaurant located across from the visitor information centre. If you want the true German experience, eat in at the restaurant and choose from a range of gourmet sausages, including bratwurst and bockwurst and tap the table to some classical German music. If you are more tempted to try something Aussie, test your tastebuds with an emu or crocodile sausage. Alternatively, grab a wurst to go from the sausage stall and keep exploring the vibrant Kuranda Markets.
1pm: Get your own fine art degree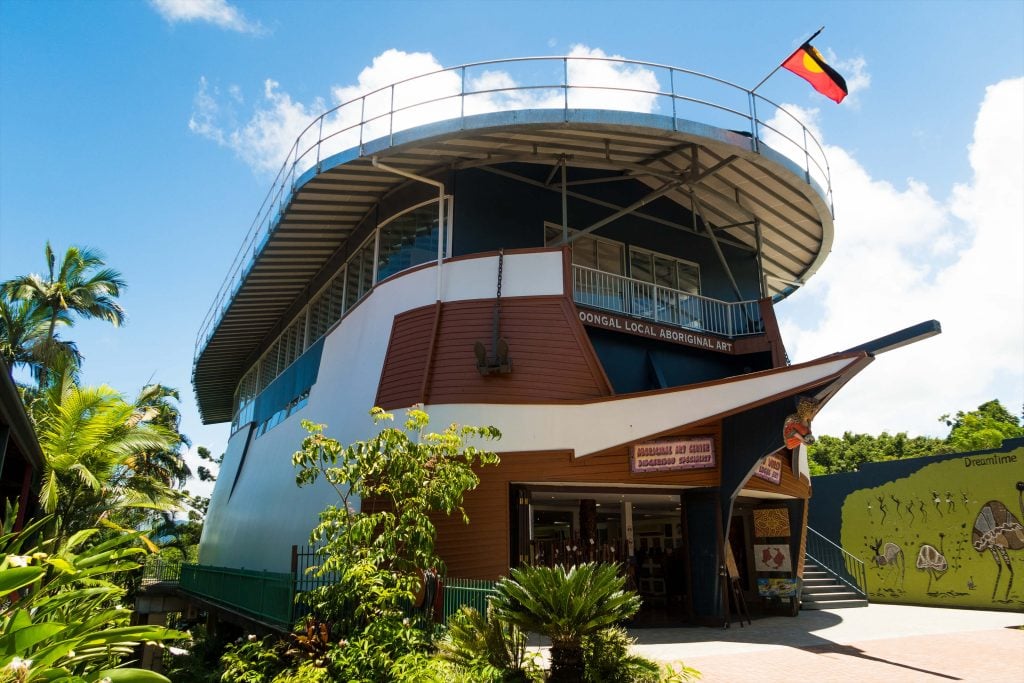 As certain as the fact January has 31 days, where there's a hinterland town, there are world-class artists… rest assured Kuranda is no exception, packed with potters, painters and crafty artisans.
More than just western works of art, the Djabugay people who've lived here for more than 40,000 years display authentic Indigenous art at the local galleries too. To explore the galleries in one hit, head to Kuranda Village, which boasts the lion's share, without having to venture from the main street. For Indigenous art, check out Doongal Aboriginal Art & Artifacts, which celebrates local artists.
2.30pm: Sailaway Kuranda Style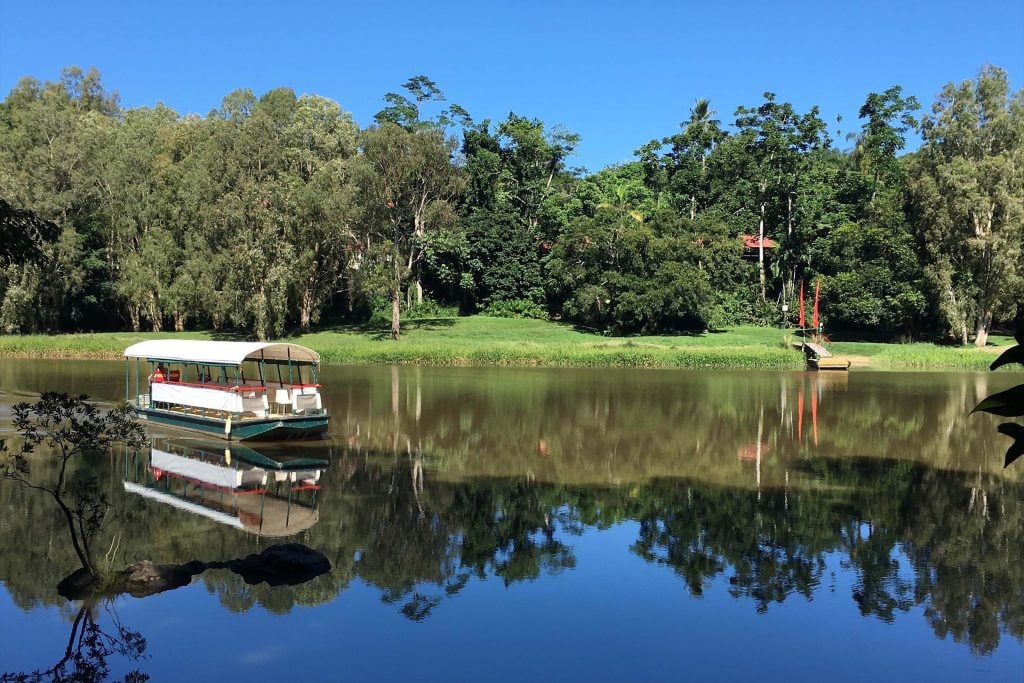 For a wildlife spotting tour that brings you face to face (at a safe distance of course) with Tropical North Queensland's most famous of faces, join Kuranda Riverboat. This floating safari covers the upper Barron River, hugging the rainforest-clad river bends.
The 45-minute tour takes off from the jetty below the Kuranda Railway Station and promises glimpses of the wildlife that make the region so famous – think freshwater crocodiles, turtles, and tropical birds – even the odd Cassowary. If you're following this itinerary to a tee, their last service of the day (2.30pm) will arrive back in time for your return train-ride home.
3.30pm: A train ride home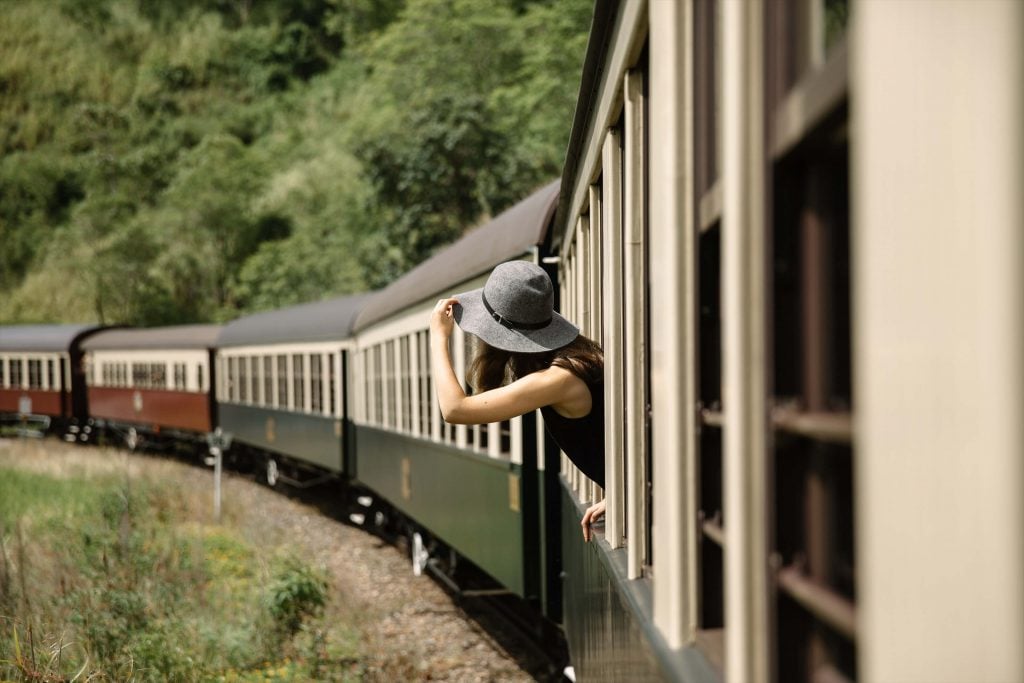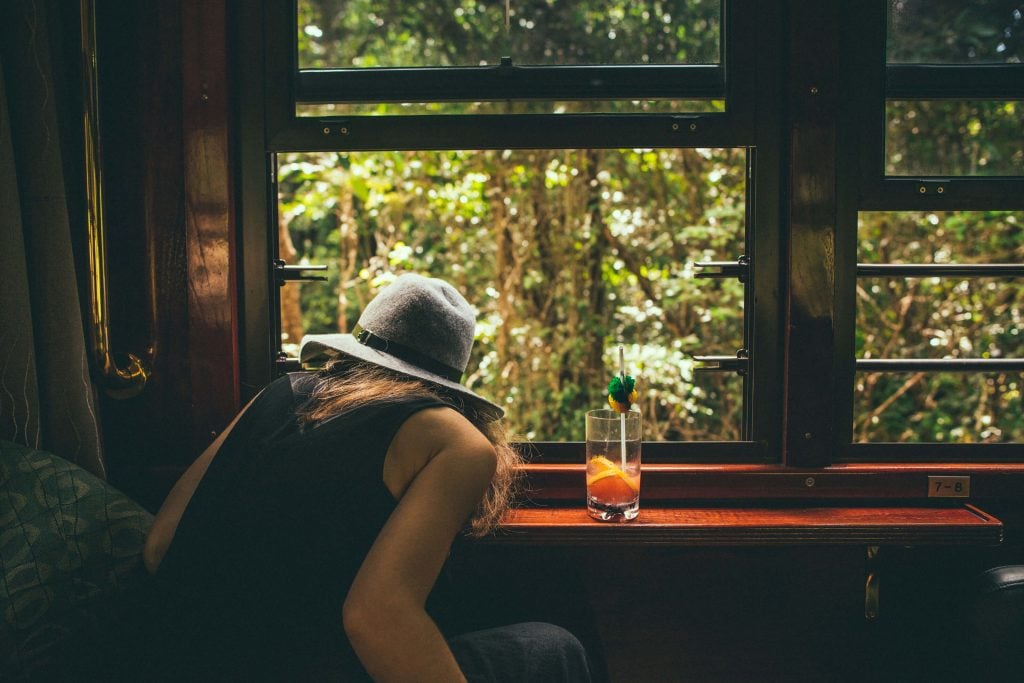 For a train ride with a Victorian-era difference, return home aboard the Kuranda Scenic Railway, on board their Gold Class service. This journey takes just shy of two hours, packing in a feature-length film's worth of rainforests, gorges and waterfalls out your cabin window.
It's not just the view, interior design or the fact Gold Class includes table service drinks and nibbles that makes this journey so special. The railway is a piece of living history, having been constructed by hand between 1882 and 1891. The feat of this construction has new meaning when you consider there are 15 handmade tunnels and 37 bridges on this railway line that rises 328m above sea level.
As the train rolls its way into Cairns, your Kuranda escapade draws to the perfect end as you reflect upon a wonderful 48 hours spent tucked away in a magical village in the rainforest.