This jam-packed two day itinerary will take you through southern Cairns to the magical Paronella Park and up to the Atherton Tablelands to treat your tastebuds to an abundance of local produce.
Get Directions
Day 1
Babinda to the Atherton Tablelands
Day 2
Atherton Tablelands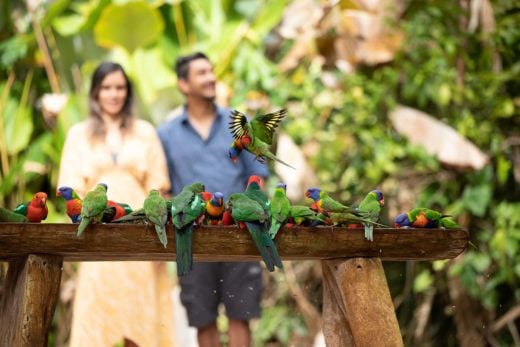 8.30AM – Rose Gums Wilderness Retreat
It's hard not to get a good night's sleep at Rose Gums, everything about this place leads to rest and relaxation. That means you wake up early, refreshed and ready to go. The treehouses have a full kitchen and come with a delicious, complimentary breakfast hamper, featuring milk, yoghurt, cereals and coffee. Once we've recharged, it's time to head over and feed the birds at the owner's residence. What a delightful way to start the day.
8.30AM – Lake Barrine
Head to Lake Barrine, a volcanic crater lake surrounded by lush green rainforest. Visit the Lake Barrine Teahouse and tuck into the iconic Devonshire Tea whilst looking out at views of the lake from the charming verandah. Stop, relax and sock up the serenity. Take a short walk to the twin giant bull kauri trees, which are estimated to be around 1000 years old.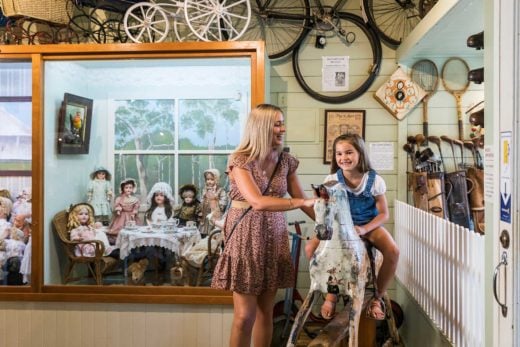 12PM – Historic Village Herberton
The Atherton Tablelands has lots of two things: beautiful scenery and country charm. One way to really see what life would have been like here in the early pioneering days, is to visit Historic Village Herberton. Set on 16 acres, this attraction has more than 50 restored period buildings and recreates a historic tin mining town, complete with shops, a school, garage and more. There's a café / restaurant on site, giving you plenty of time to explore everything this place has to offer, without getting hungry.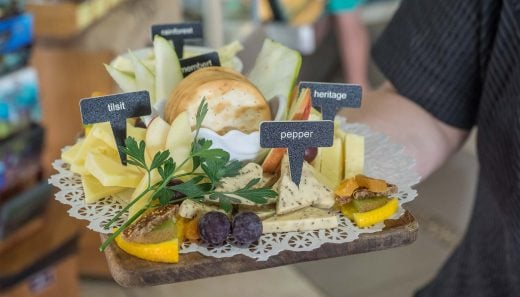 3PM – Gallo Dairyland
Satisfy your sweet tooth at Gallo Dairyland, which is located on the Malanda-Atherton Road. Gallo makes their own delicious and amazing selection of chocolates on site. If you want it, they've got it. I'm talking everything from freckles for the kids, to hazelnut chocolate, coconut chocolate rough and chilli chocolates. The best part? You don't have to stop at one. They sell by the weight, so pick what you want and indulge away. There's much more to this place than chocolate, there's cheese, ice-cream, tea and coffee, a restaurant, kids farm and milking demonstrations.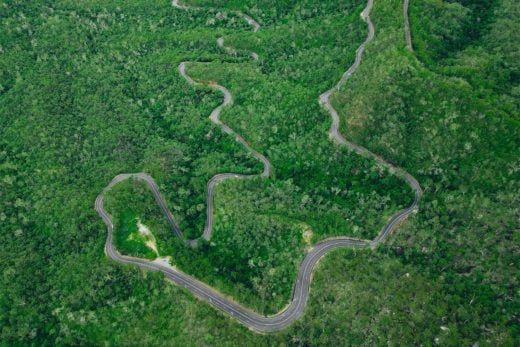 5PM – Gillies Range Road
It's been a refreshing, rewarding and delicious 48 hours and now it's time to head home down the iconic Gillies Highway. It might be a windy way home, but has some gorgeous views over the hinterland and cane fields below. There's lots more to see and do the Atherton Tablelands, but there's always time for another adventure.
Explore the Atherton Tablelands