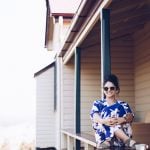 It's no coincidence the Atherton Tablelands village of Yungaburra attracts visitors from far and wide. This village, 750m above sea level, translates to Meeting Place in local indigenous dialect – and the trail of headlights coming from Cairns each weekend proves it.
You only have to drive 70km south-west of Cairns to find a tale as old as time. Introducing Yungaburra, the old town with a young heart who is drawing visitors by the car-load with the promise of good food and great adventure.
Up here, food miles are non-existent, in fact, the Atherton Tablelands were peddling paddock-to-plate cuisine long before it was trendy to do so. Think dairy farms churning out award-winning cheese, Australian grown and brewed coffee and distilled drinks to round out the life essentials you'll find on this tabletop. Combine all this with eerie volcanic lakes and a landscape which dates back 420 million years and you can see why Yungaburra ups the regular weekend-away ante.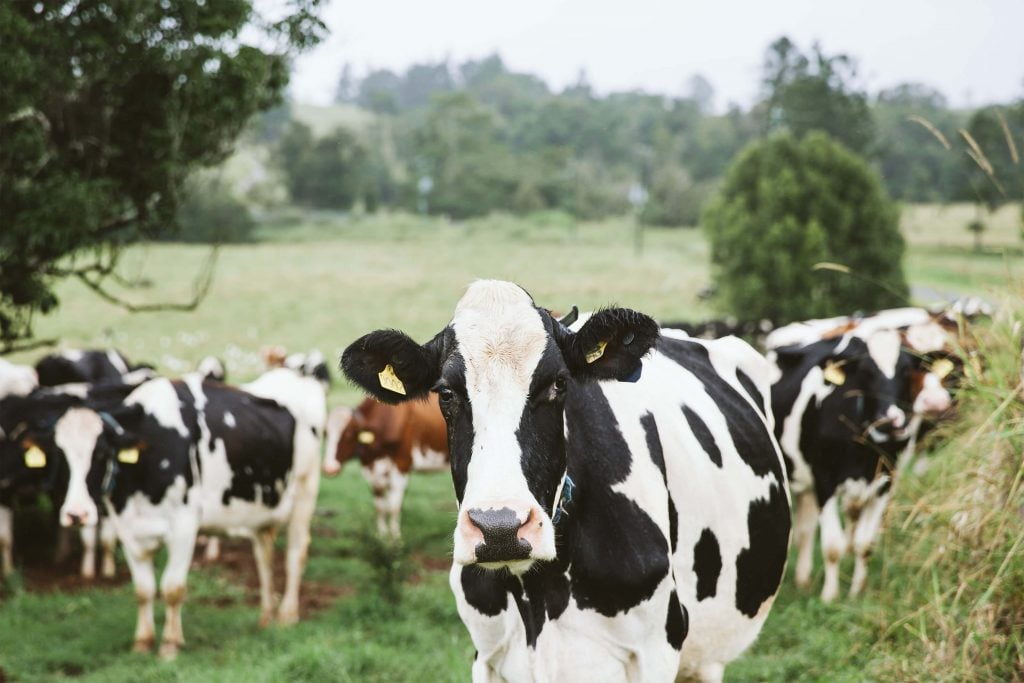 It's not just the landscape that predates your memory, the village at the top hasn't really changed since 1910. Yungaburra has the highest portion of heritage-listed buildings of all regional centres in Queensland, so expect a side dish of history with every meal you order. It might be as steeped in history, as it is steep to find it on the Tablelands, but this former timber town packs more action than regional centres half its age.
For a memorable drive to Yungaburra, take Australia's windiest highway, Gillies Highway, to the top of the range. This stretch of tarmac is made famous for its car commercial-inspired conditions – think 263 corners in just 19 short kilometres. The windy road and cooler temperatures won't be the only things that differ between Cairns and Yungaburra either. Like most hinterland towns, there's a correlation between altitude and arts and crafts.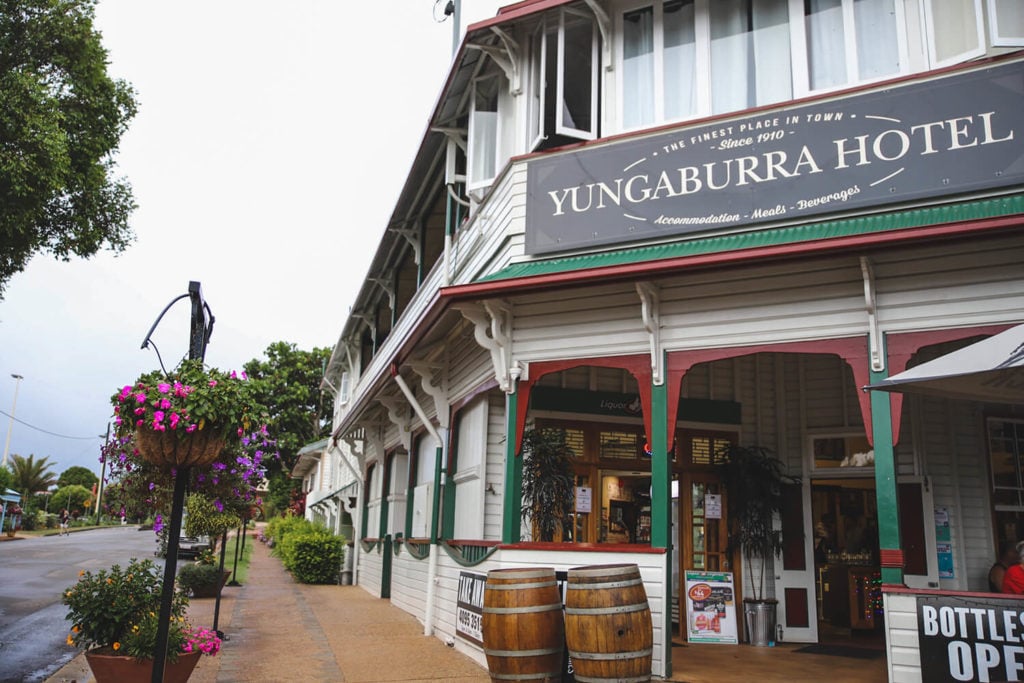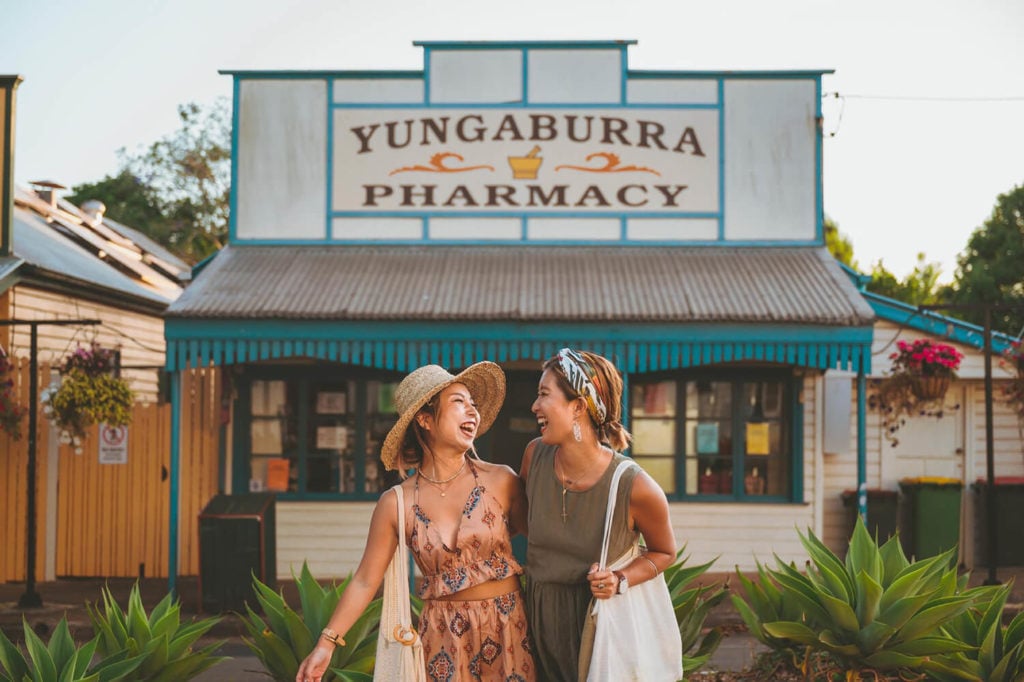 To see Yungaburra's artisan community in action, time your visit for the fourth Saturday of the month for the Yungaburra Markets where the Bruce Jones Market Ground is transformed into an art gallery stocked with local finds like earrings, handmade clothes and woolen knits. Explore the selection armed with a piping hot coffee and a salty sweet potato stack served from stalls onsite.
Every other weekend of the year, Yungaburra is more about working off what you'll be grazing on during your weekend away. Just outside the village you'll find Petersen Creek Walk, the perfect vantage point to see platypus from a highly instagrammable suspension bridge.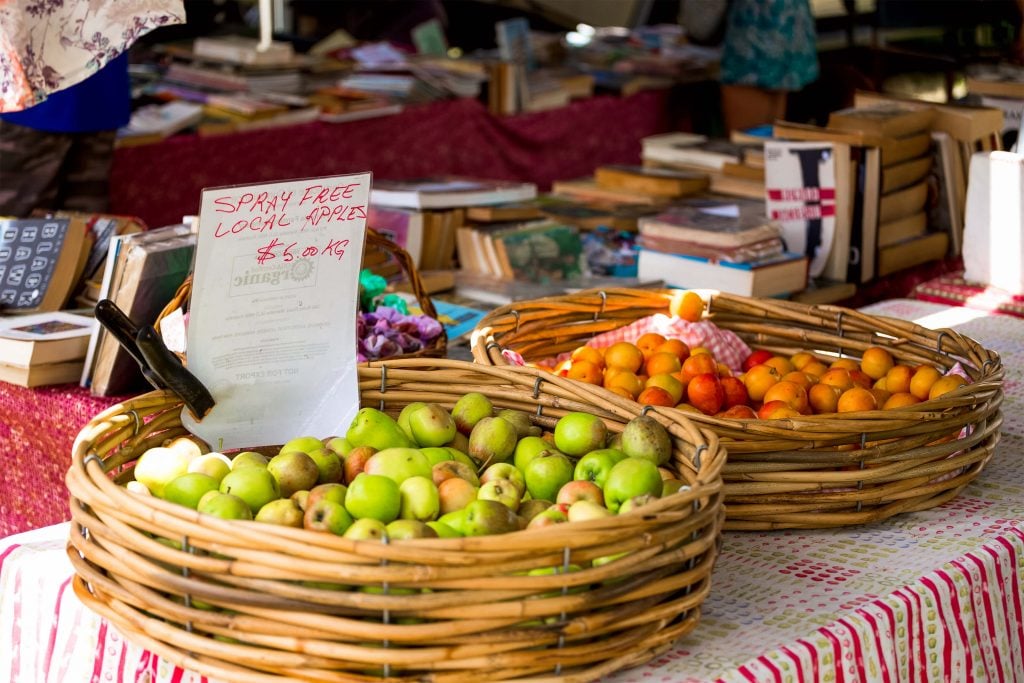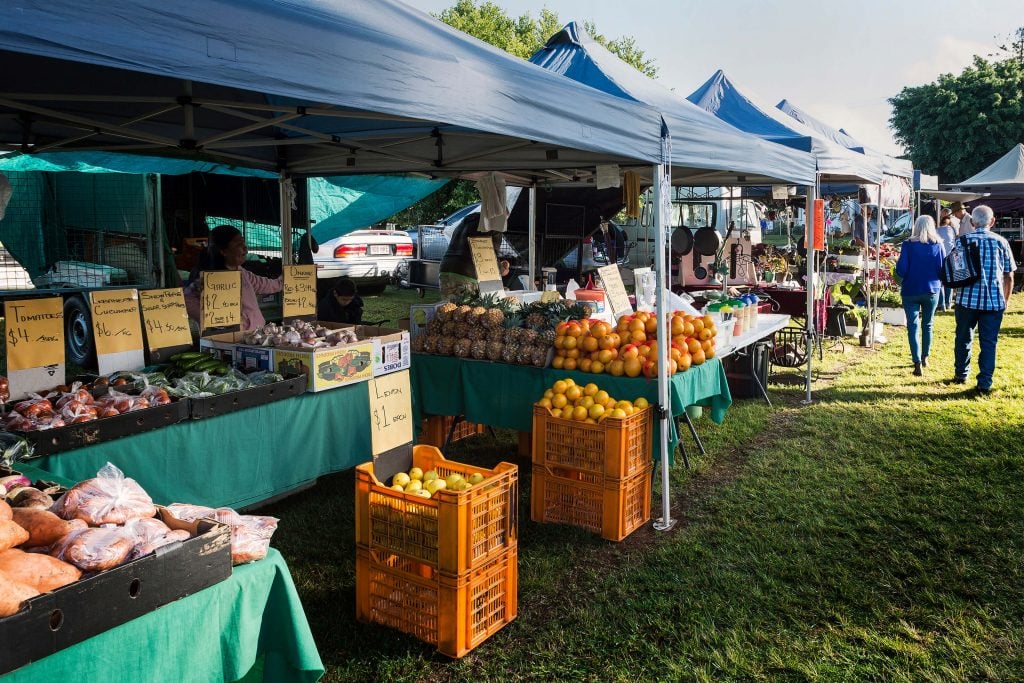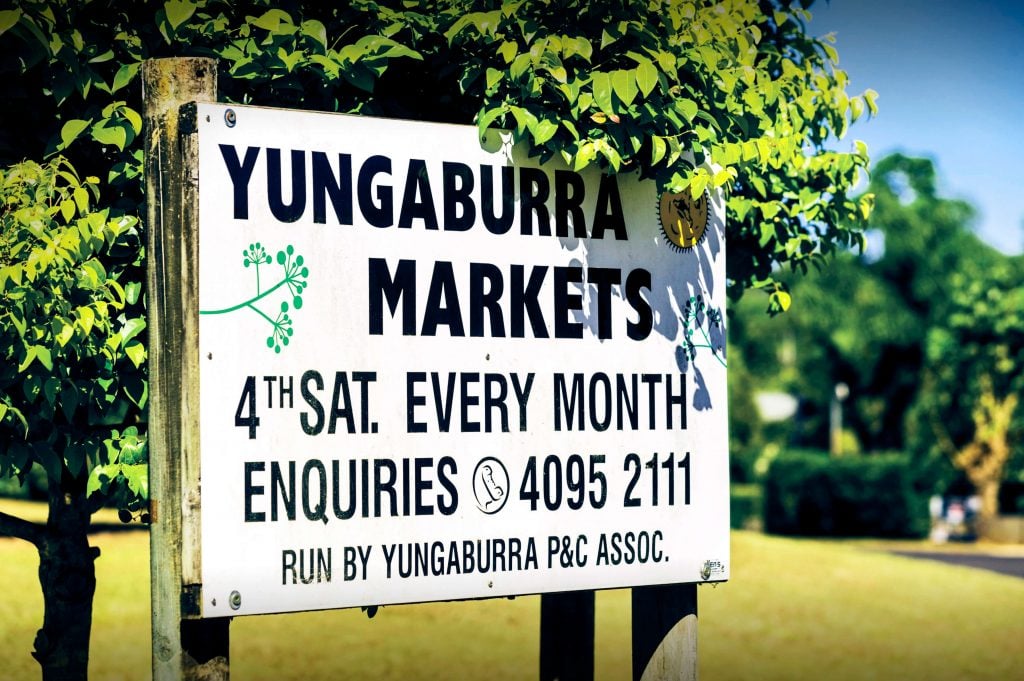 Save enough daylight hours to see one, if not all three, of the crater lakes in the area that point to this region's volcanic past. Pack your swimmers because you can swim in both Lake Eacham and Barrine, while you'll just have to settle for a bird's-eye-view of Mt Hypipamee.
For a walk that won't leave you short on breath still but metaphorically blown away, take to the Lake Eacham circuit track, which promises Wet Tropics rainforest to one side, and views of the deep blue lake to the other.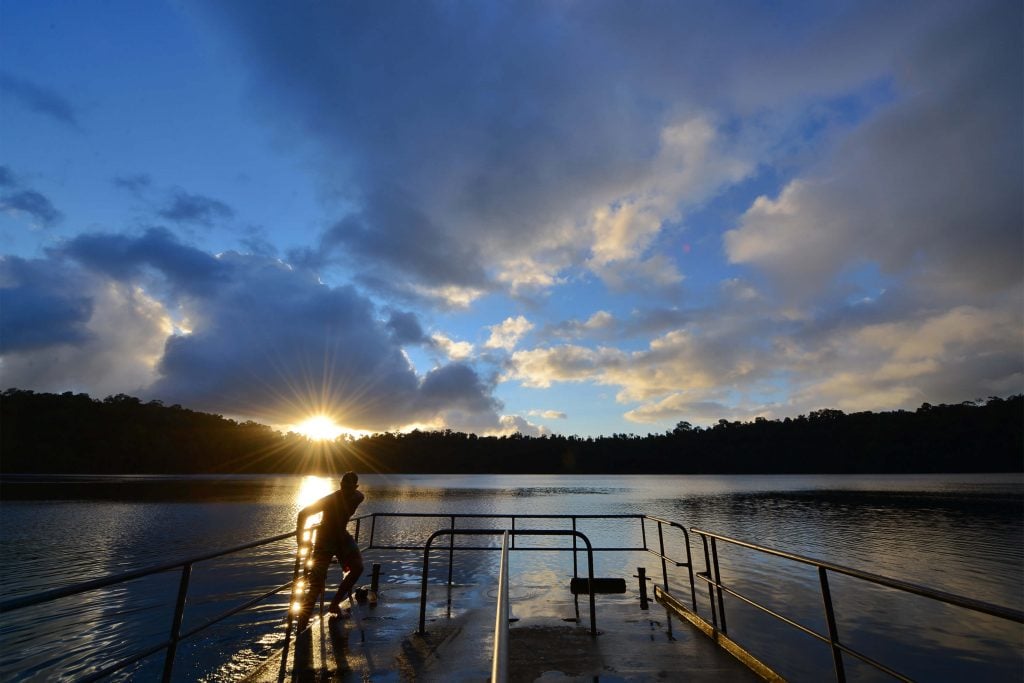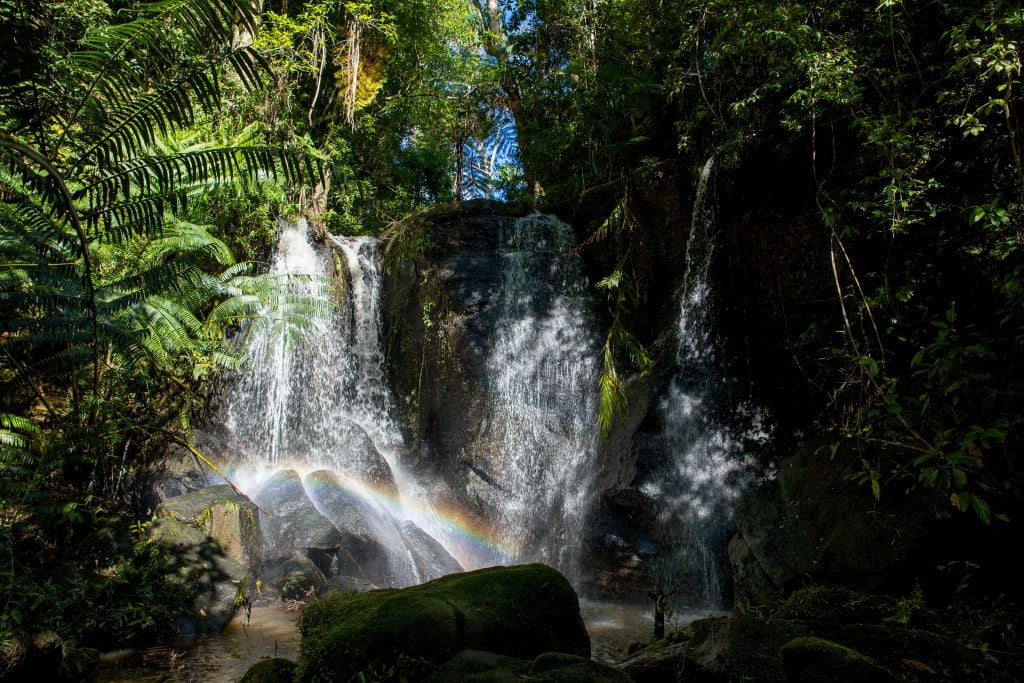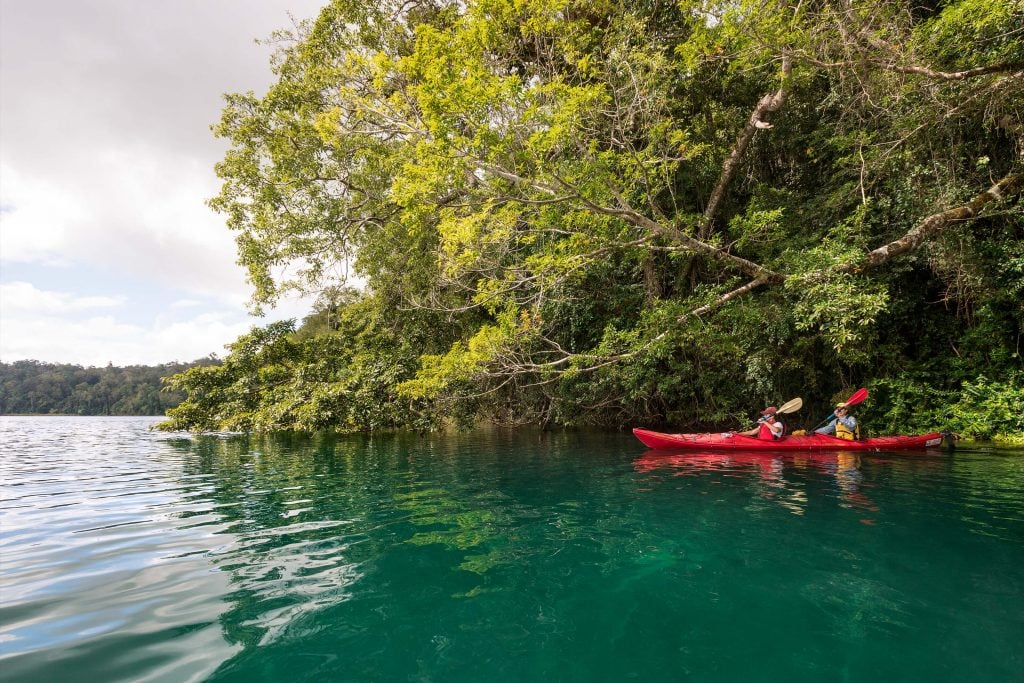 Reward your efforts with an award-winning Devonshire Tea, complete with a secret scone recipe, on the balcony of the Lake Barrine Teahouse whose tin and timber dates back 80 years. The history doesn't stop at the Teahouse either. Check into accommodation as cute as the town itself, Allumbah Pocket Cottages, whose manicured gardens are the best giveaway there's a romantic hotspot hiding on the main street.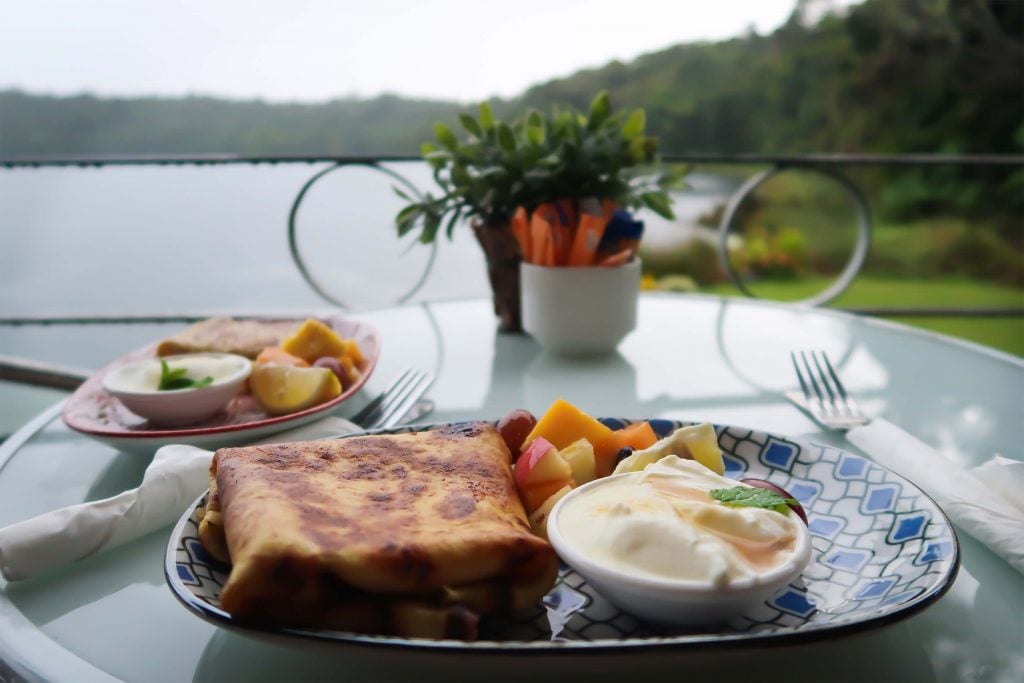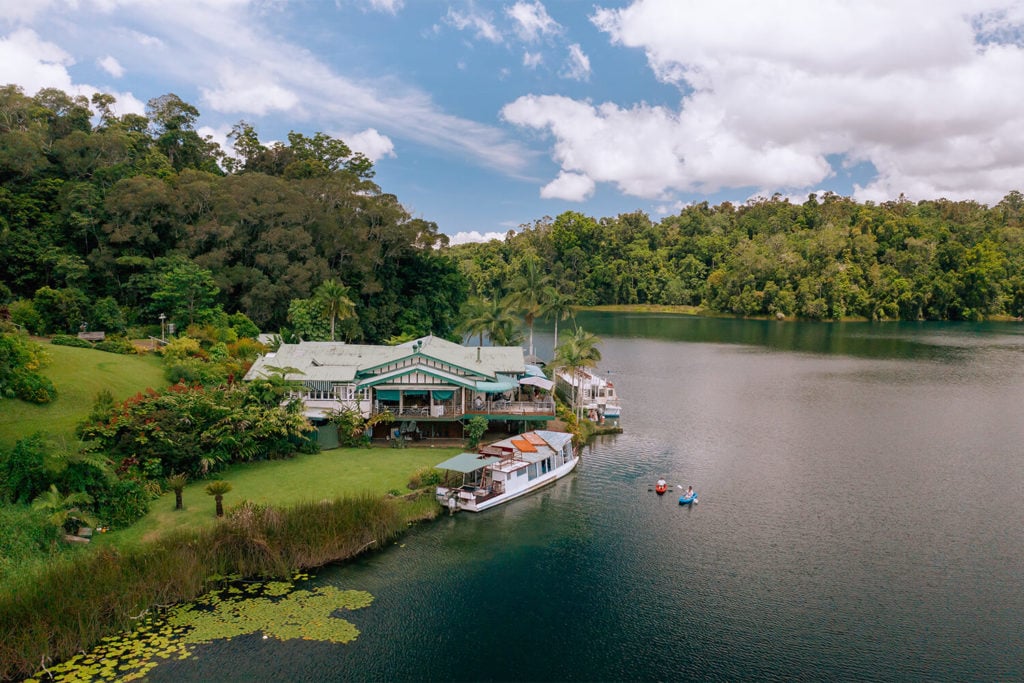 As the sun sets, there's no need to turn in – nights in Yungaburra look as good as its sunlit days. For dinner, book into Our Place Restaurant. Offering a unique blend of locally sourced Australian and Mediterranean cuisine, Our Place really goes the extra yard when it comes to your dining experience.
After sleeping off your supper, the Whistlestop Cafe will beckon for breakfast. Their triple chocolate pancakes are what big days of exploring Atherton Tableland mountains and valleys are fuelled with. You'll need your sustenance for chasing waterfalls, right?