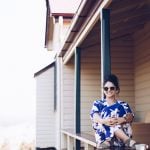 Located just 30 minutes north of Cairns, Trinity Beach is a relaxed seaside village waiting to be explored.
Cairns' coastal suburb of Trinity Beach offers a winning holiday trifecta of accommodation, places to eat and plenty to see and do. Making up part of Cairns' famed northern beaches, Trinity Beach looks like it stepped out of a dictionary's definition of 'tropical paradise' and onto the Queensland map. Picture-perfect and easily accessible, 30 minutes from Cairns and 10 minutes from Palm Cove, discover Trinity Beach with this guide.
Where to Stay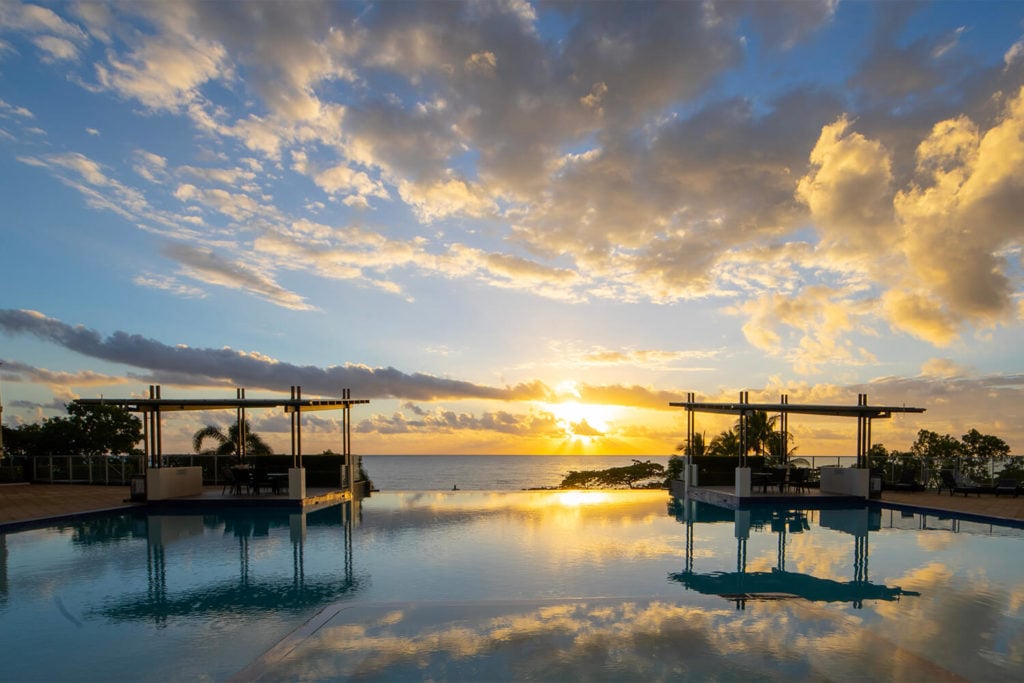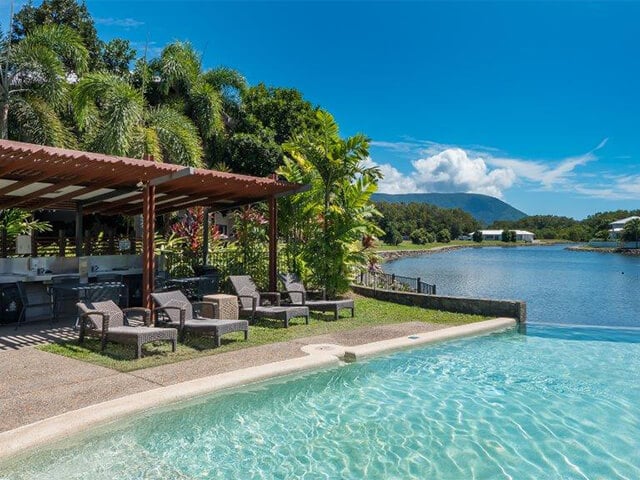 On the Beach Holiday Apartments
There is no false advertising at this holiday apartment, it's On the Beach by name and on the beach by nature. If you're looking for a family holiday where there's more time spent building sandcastles and swimming than searching for a car park to do the same, On the Beach Holiday Apartments delivers with unparalleled convenience. The complex, which is made up of seven individual properties with 39 self-contained apartments, shares direct access to Trinity Beach itself. No need to lug bulky beach toys to the tropics – everything about On the Beach has been thought through with families in mind, with beach toys, boogie boards and pool noodles all available for hire.
Blue Lagoon Resort
A little further from the sand (two minutes' walk, aka the precise distance to make sure you're not bringing sand home as a souvenir to the apartment), check into Blue Lagoon Resort. Blue Lagoon's range of apartments make the perfect base to explore Trinity Beach with studio through to family-friendly three bedders on their inventory. When the beachfront or Great Barrier Reef doesn't have your name on it, choose between two swimming pools that wind through the complex and spend the day closer to home. Blue Lagoon Resort's water views continue, the property is set next to a blue lagoon lake, giving this accommodation its moniker.
Vue Trinity Beach
When views are the number one deciding factor in your stay, unpack your luggage at Vue Trinity Beach and prepare to be met by a panorama of the Coral Sea. Sitting on a hilltop overlooking the Trinity Beach Esplanade, everything has been designed to take in the aspect of its location, including the infinity pool, which blends seamlessly into the Coral Sea. Apartments range from one bedroom to four bedroom to a penthouse. Although there's plenty to lure you outside the complex – a coconut tree-lined Esplanade, golden sands and bright blue water to name a few – you'd be excused for not wanting to leave this luxurious complex.
Where to eat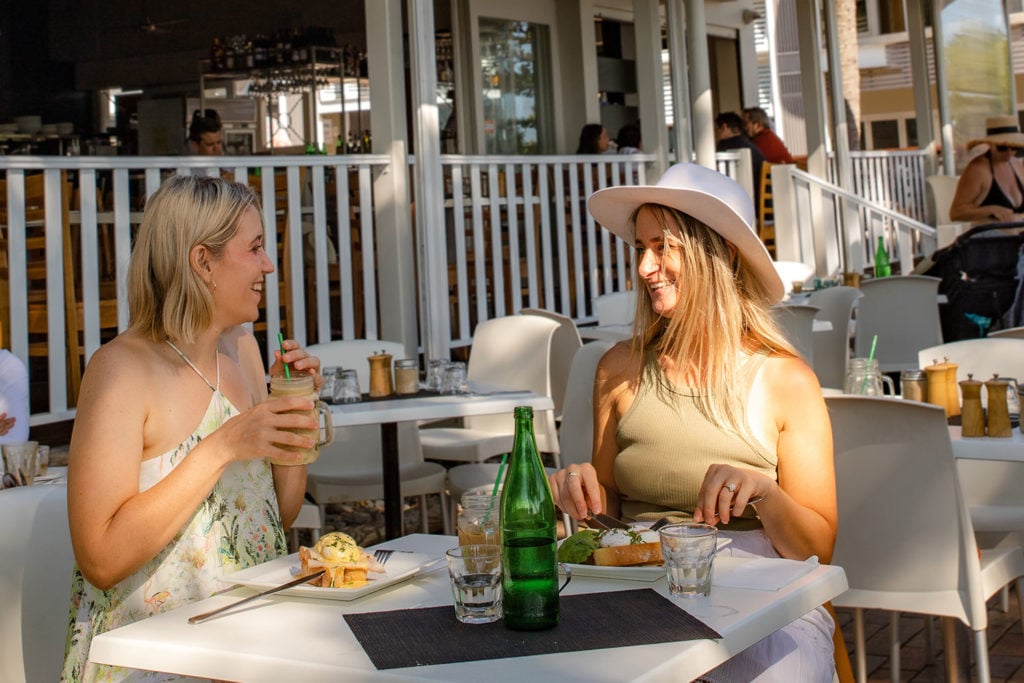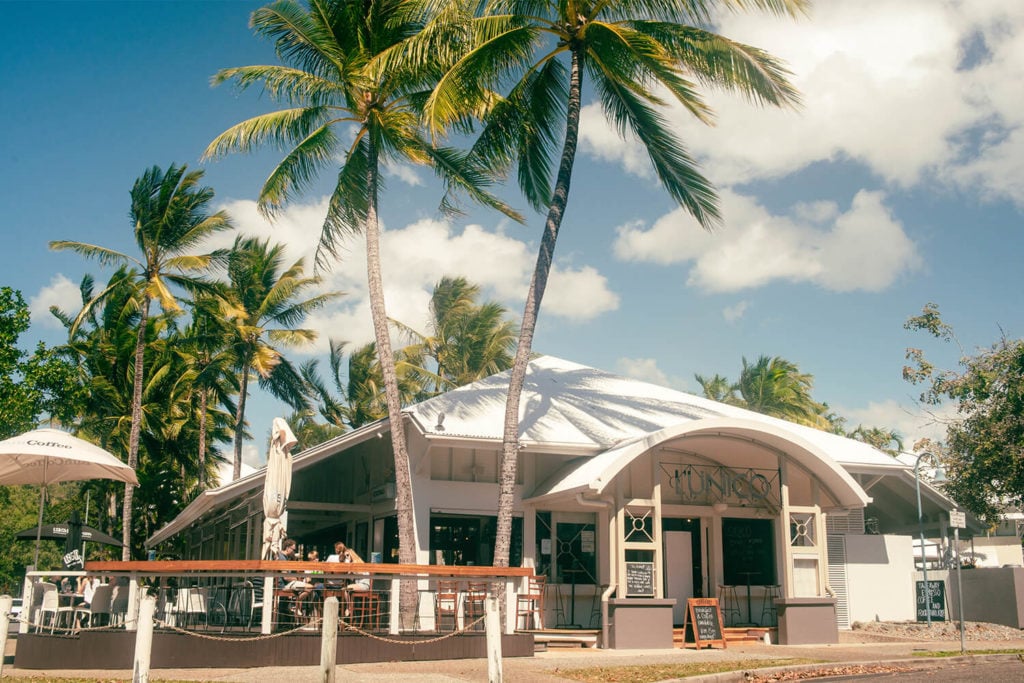 L'Unico Trattoria Seafood Restaurant
Find a taste of Euro-summer at L'Unico Trattoria, a trattoria in Trinity Beach with a distinctly tropical twist. Aside from the guarantee that you can chew with a view, you can expect to find traditional Italian cuisine with none of the short cuts (think hand-stretched pizzas). Open for breakfast lunch and dinner, you can start your day with mushrooms and mimosas for breakfast or come for carpaccio and caprioskas at sundown.
Tuk Tuk by the Sea
Everything about Tuk Tuk By The Sea has a transportive effect on diners – taking them from the Trinity Beach to those of Thailand with every bite. The chefs here are the masters of flavour composition, pairing hot and fiery Thai cuisine with cooling Coral Sea vistas – best washed down in the alfresco setting, where you're close enough to the water you can hear the waves lapping. Make like a local and try this favourite open for breakfast, lunch and dinner.
Trinity Beach Tavern
Keen to try a venue that locals dub the 'fountain on the mountain'? Pull up a stool at the Trinity Beach Tavern, which combines ocean views with pub food, and see how it earnt its nickname celebrating both local produce and its beachside location. On the menu you can expect seafood to star strongly with the likes of fisherman's catch, great northern mackerel and BBQ mixed seafood grill popular options.
What To Do
Make like a pirate on the playground
Not all family days out need to be spent on the water. Bluewater playground at Trinity Beach is any landlubbing child's dream with its multimillion dollar play equipment set on 9000m2 of tropical parkland grounds.
Walk to Taylors Point
For a scenic stroll, start wandering towards Taylors Point. The 2.3km loop hugs the coastline until you get to the rocks at the point and offers sweeping views over Trinity Beach and Double Island, as well as a good chance of spotting local wildlife.
Hike Earl Hill
You'll need to jump in the car for this one, but the short journey to Earl Hill is met with the 3.4km hiking loop. Set your phone to panorama to take in views out to the Coral Sea, the reward at the end of the incline. Remember to fill your water bottle up prior to setting off as there are no taps beyond the base of the walk.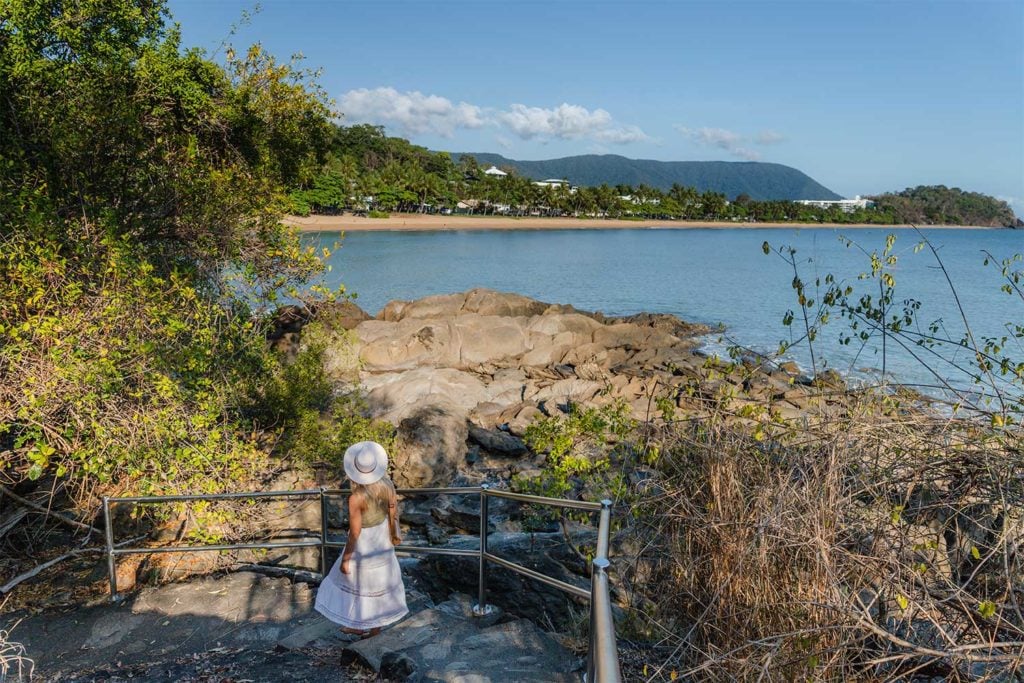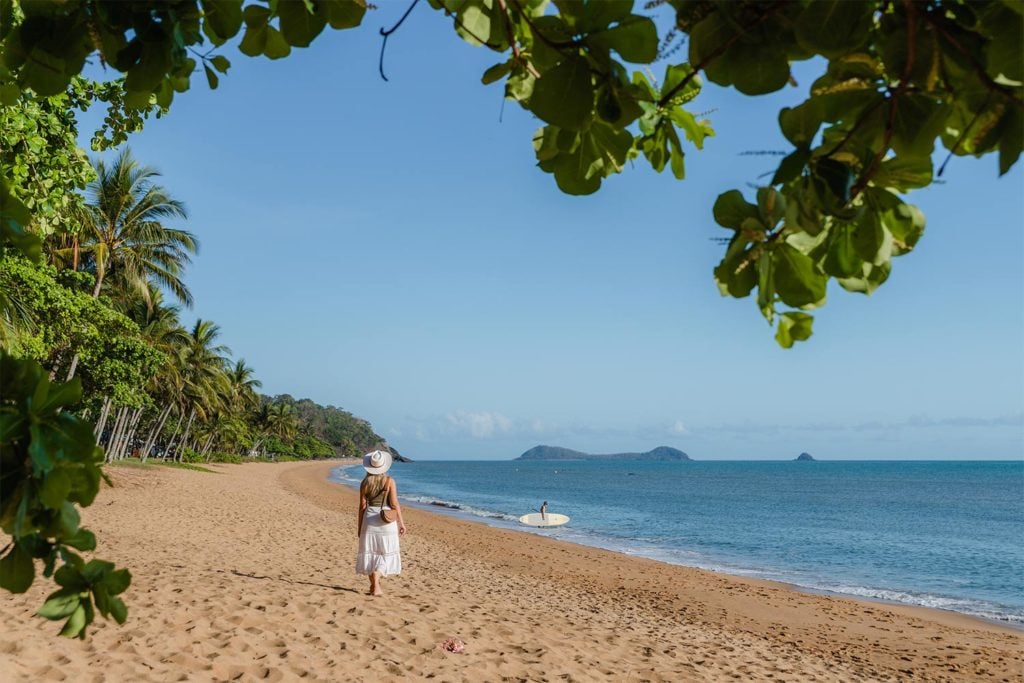 Go to the beach
With magical weather conditions all year round, swimming is always on the agenda at Trinity Beach. To accommodate for swimming over summer, Trinity Beach is patrolled year-round and has stinger nets for warmer months.
Fire up a free BBQ
Make a day out of the beach by retreating to the shady Esplanade for lunch. Trinity Beach Foreshore includes BBQs, picnic shelters, picnic tables and toilets – perfect for stationing your day out.